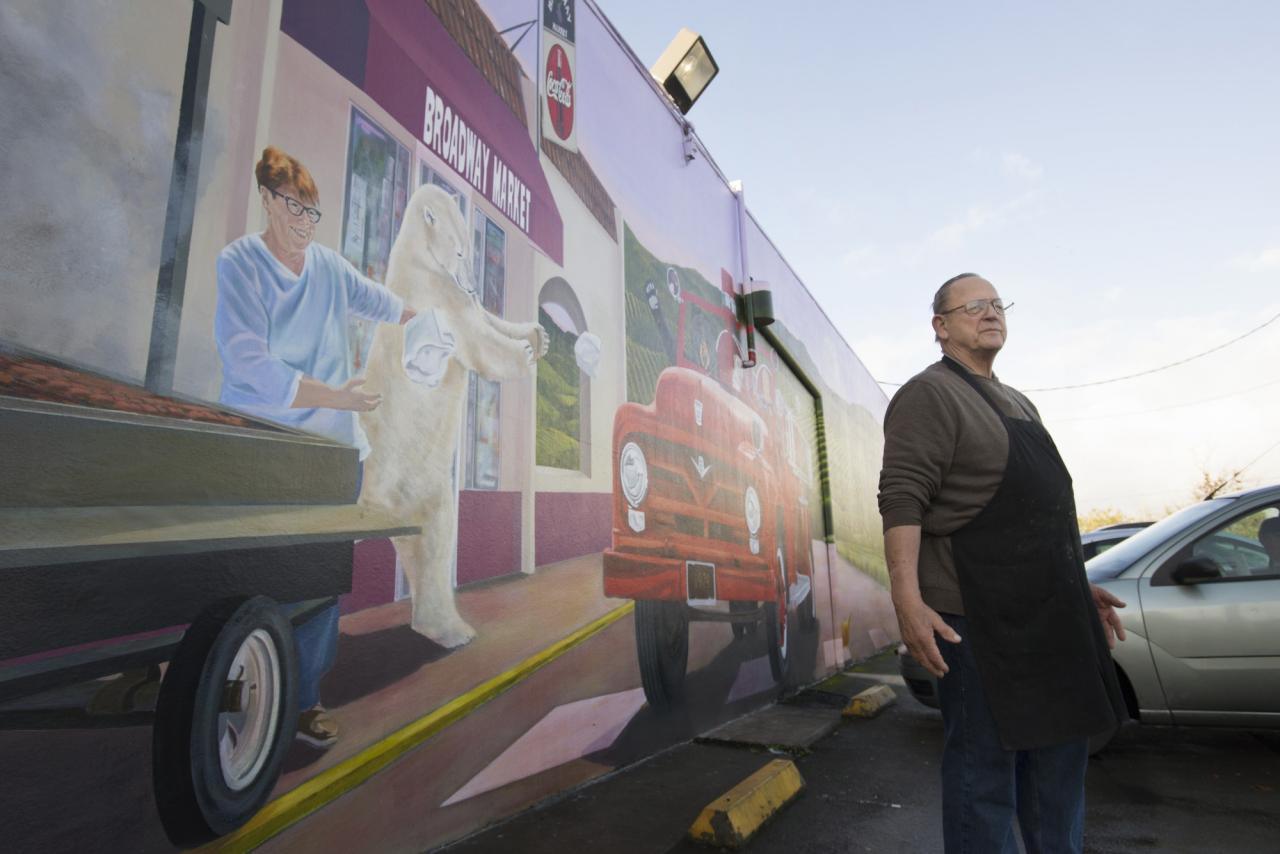 By Ariana Reguzzoni
Tom Geney arrives at Sonoma's Broadway Market at 4 a.m. each day, flips on the lights and prepares for the steady stream of customers seeking steaks, chops, ribs and fowl prepared the old-fashioned way: by hand and to order.
Geney, 75, is one of the longest-serving butchers in the county, having plied his trade here for almost 50 years, 34 of them at Broadway Market. His big-picture perspective and personality have elevated the meat counter and made it a draw, said store manager Alfred Robles.
"The new generation gets a paycheck and goes," said Robles, who has worked at Broadway even longer than Geney, since 1977. "It's going to be hard to find someone who has his wisdom" when Geney decides to retire.
Geney has seen the meat industry go from hands-on to speedy production lines, craft overcome by commerce.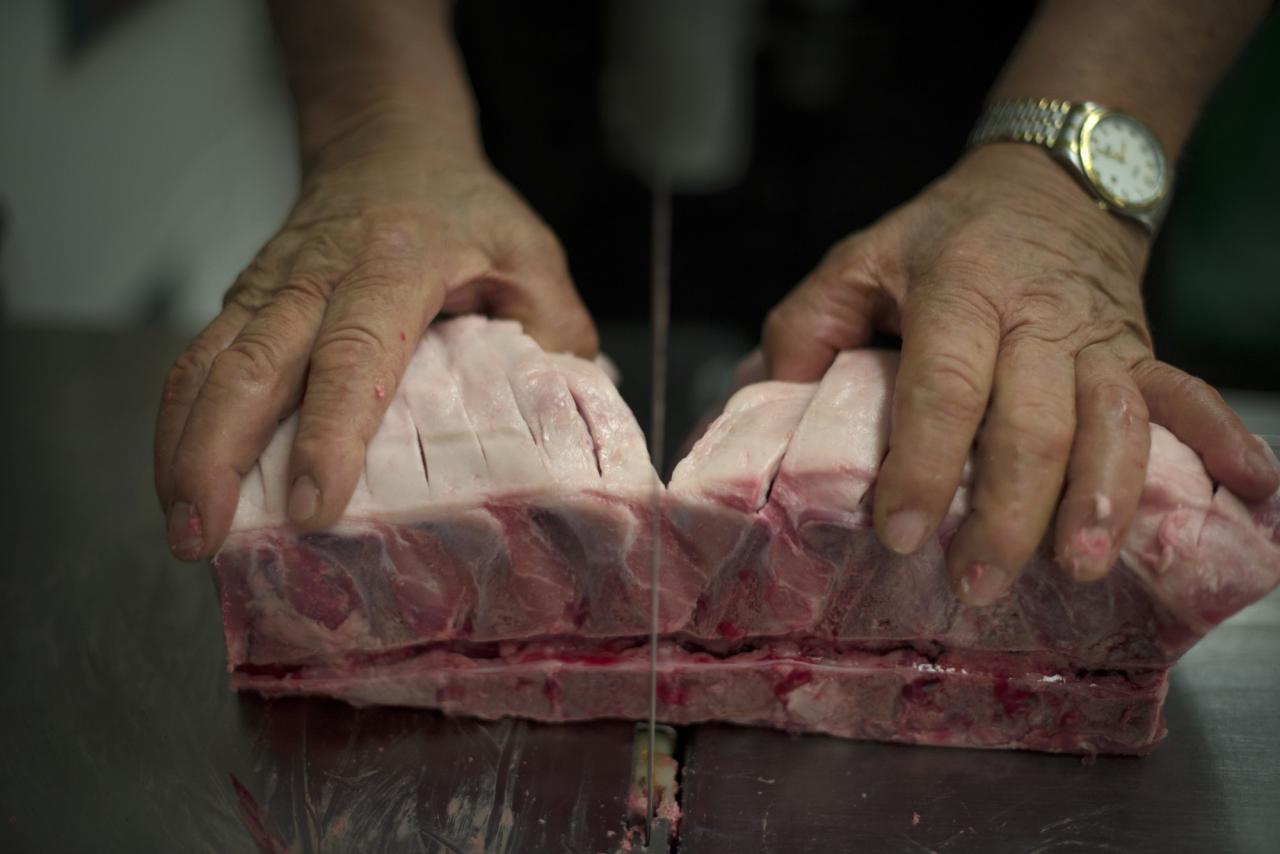 He no longer breaks down whole animals because it's not economical considering lower-priced meats at chain stores and the closing of local slaughterhouses and ranches. But ask for short ribs taken from a side of beef, and Geney does the work.
"I'd be disappointed in myself if I didn't try to do something" to preserve meat-cutting traditions, he said.
After an apprenticeship at Fiesta Market in Boyes Hot Springs in 1967, Geney worked at the Sebastopol Fiesta store and landed at Broadway Market in 1982. He has since expertly cut and locally sourced filet mignon, house-made sausages and wild game. Each year he supplies the birds for the Schell-Vista Fire Protection District Chicken BBQ (July 16).
In 2015, Robles and Broadway owners Ron Rodgers and Dianne Gaudino commissioned a mural painted on an exterior wall of the store, at the intersection of Broadway and Leveroni Road. It depicts them barbecuing and the late Mitch Mulas, a longtime Schell-Vista chief, driving a vintage fire truck. A black bear rides shotgun (representing the 1846 Bear Flag Revolt in Sonoma) and a polar bear watches, a nod to the frozen-meat business that was once at the location.
Broadway Market, 20511 Broadway, Sonoma, 707-938-2685, broadwaymarketsonoma.com