Who doesn't adore a rich bit of parody, bawdy comedy and a magic trick or two — particularly when it's in the middle of gracious downtown Sonoma?
The 19th annual Sonoma International Film Festival will be even more glamorous this year (March 30-April 3), thanks to a new entertainment village anchored by Le Tigre, a traveling ensemble celebrating cabaret, circus acts, clown play, music and marvelous mayhem.
"It will be a smaller version of Cirque du Soleil," festival executive director Kevin McNeely said.
Which is a bit more elegant description than Le Tigre owners Anne Goldmann and Jonathan Taylor's playful contention that theirs is a "daredevil chicken club combining comedy with absurd characters and circus skills."
The husband-and-wife team should know what tickles funny bones: She studied with The Flying Wallendas, he performed with Ringling Brothers and Barnum & Bailey, and Blue Man Group. Together, they've delighted crowds in off-Broadway New York, Berlin cabarets, Dubai malls, European street theater festivals and on the Discovery Channel. They tour the world with Le Tigre but, as Sonoma residents, reserve some time for their hometown.
Certainly the main draw of the Sonoma International Film Festival is its films, totaling nearly 100 from artists in 14 countries this year, shown in six screening venues ranging from the Le Tigre tent to the Sebastiani Theatre.
Things have been crowded in years past, with hospitality areas for some 4,000 guests confined to a parking lot behind City Hall. So more than just bringing frolic, the new "SIFF Village" nearly doubles the party space, taking over the eastern lot of Sonoma's Veterans Memorial Hall off First Street East.
Independent features, documentaries, world cinema and short films will be screened during the day; at night, Le Tigre and another back-lot tent will be transformed into fantastic cinematic landscapes, such as Havana & Hemingway, Gypsies, Tramps & Thieves and Old Hollywood. Los Angeles' The Vignes Rooftop Revival will groove its gypsy and roots jazz, local food trucks will flavor the mood, and Sonoma wines will flow.
For VIPs, an Ultimate Airstream named Sophia will beckon with its custom-designed leather couches, backlit wine coolers, ceilingmounted TVs and neon undercarriage, parked in a private Feast it Forward lounge area.
Appropriately, there will be a live festival cam, too, beaming across the plaza from East Napa Street and First Street East. Revelers may want to put on their best performances: a bigtime producer might be watching.
Visit sonomafilmfest.org for details on the films chosen for the festival.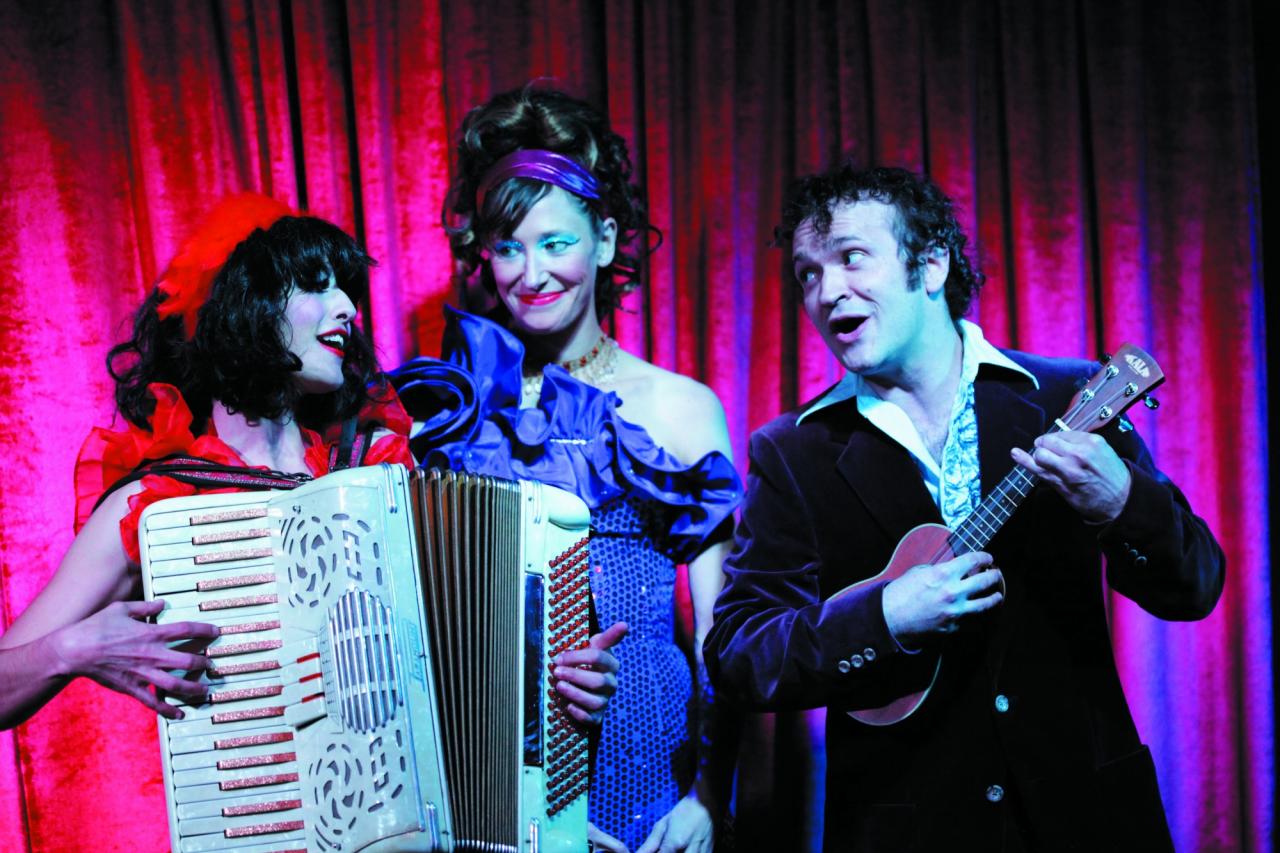 Subscribe to Our Newsletters!