For the artists who show at The Alchemia Gallery in Petaluma, art is not only good for the soul, it's a pathway to independence and self-empowerment.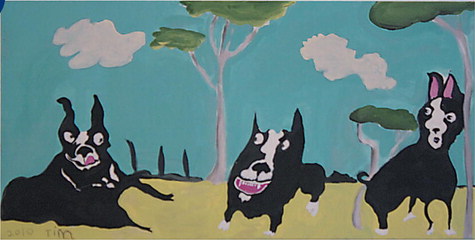 Opened in 2010, the Kentucky Street storefront showcases the work of a unique collective: adults with a wide range of developmental disabilities, such as Down syndrome, autism and cerebral palsy.
The gallery (formerly known as Art without Labels) is an offshoot of Alchemia, a nonprofit organization that offers programs in visual and performing arts for developmentally disabled adults. Classes are held five days a week in the back room of the Petaluma gallery, and in classroom-only spaces in Santa Rosa and Novato.
"Participants get art instruction and they make friends," said administrative coordinator Mary Lester, who teaches writing and works at the Petaluma gallery.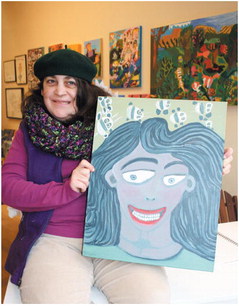 The art on display includes paintings and ceramics, ranging in style from childlike to sophisticated. Nearly everything is for sale, with most works priced under $200. Artists receive a percentage of the proceeds, and the rest goes back into the program.
Among Alchemia's most popular artists is Michael Cheney, whose work was highlighted in a one-man show at the gallery in 2014. His paintings often feature whimsical images of skeletons, doing everything from hip-hop dancing to cutting hair.
Lester, who loves telling visitors about the artists behind the gallery, said the program provides much more than art instruction. "It's also about developing social skills and community integration skills," she said. "People gain tremendous amounts of selfconfidence."
111 Kentucky St., Petaluma, 707-775-3794, alchemia.org