Design lovers have a fresh, new Sonoma County store to visit for home goods and gifts. Storia Home, owned by San Francisco designer Gina Gutierrez, opened in Sebastopol in October. The store offers design items that tell a story, says Gutierrez, who carefully selects items for her store that "(share) the narrative of women-owned companies, people of color (and) the LGBTQ+ community."
Gutierrez sources textiles, housewares, furniture pieces and gifts for her store from a variety of designers and artisans, including Oakland-based ceramist Sara Kersten, Latina-owned company Nopelara (also in Oakland), which specializes in botanicals for bath and body made from the nopal cactus, and QBIPOC-owned Aesthete Tea in Portland (QBIPOC stands for Queer Black, Indigenous, People of Color).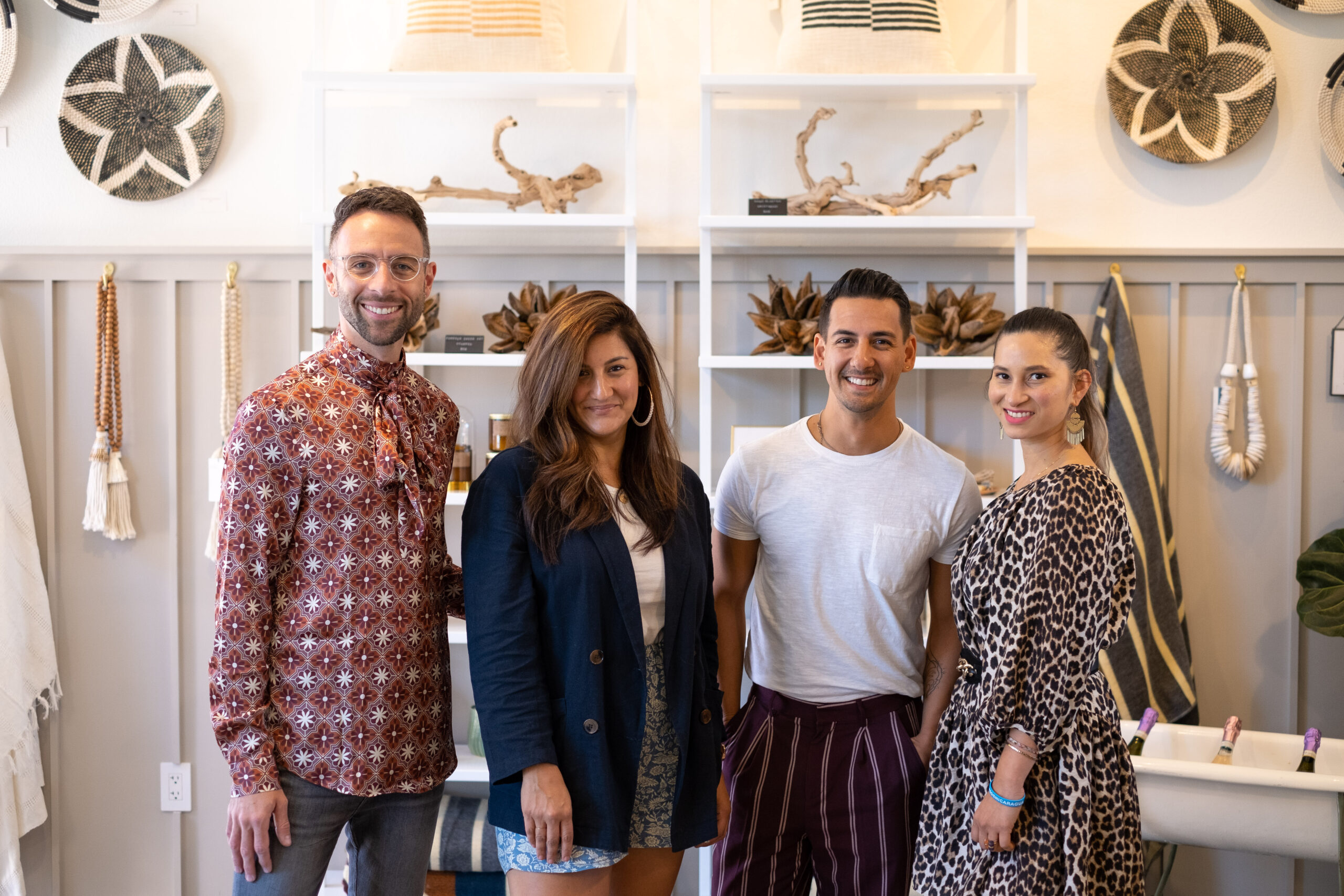 "I love trends, but I also want to make rooms that withstand time," says Gutierrez, who operates her residential interior design studio, Gina Rachelle Design, out of her Sebastopol store. She often advises her clients to "pull in trends" that can be swapped out easily — for example a patterned pillow or a throw — while choosing designs that will stand the test of time for the more permanent features of their homes. She hopes that Storia Home will become a go-to place for people looking to add some contemporary style to their homes.
Gutierrez brings her own story to Storia Home. She started her career in the fitness world, where she worked in fitness management following a master's degree in kinesiology. She had an eye for and interest in design and took online classes and workshops to hone her skills. Finally, she made the leap into the interior design world.
"There were times I had to be vulnerable and ask questions," says Gutierrez about those early days  working with architects and contractors. Since then, she has built a reputation designing Victorian homes and other San Francisco properties, which she likes to infuse with a modern but comfortable style that encourages spending time together with family and friends.
Spending time together is something that has always been important in Gutierrez's Italian-Mexican family and it's a theme that continues in her store. Her husband helped build the store and her twin brother, Dan Gutierrez, helps her run it. Dan recently relocated to Sonoma County from New York, where he starred in the Broadway production of Chicago before the pandemic shutdown. After successful years in America's theater hub, he was ready for a transition to a more tranquil pace.
Gutierrez looks forward to continuing to design homes that are cozy, welcoming and invite people to come together.
"I hope all my spaces have that element to it," she says. And that includes her own store. "I want the space to feel very inviting (and) open to everyone."
Storia Home, 961 Gravenstein Hwy S Suite 130, Sebastopol, 415-501-0024, storiahome.com