In Wine County, a growing number of Mexican-Americans are part of a new generation of winemakers and winery owners. Many are the children of migrant workers, or started as grape pickers and farmhands, rising through the ranks to become successful wine producers.
Cinco de Mayo (May 5) is an opportunity not only to commemorate Mexico's triumph against the French at the Battle of Puebla in 1862, but also to celebrate the amazing contributions that Mexican-Americans have made in the local wine industry – but don't let it be the only day to celebrate the fruit of their labor. Here are six Mexican-American produced wines to toast with on Cinco de Mayo and beyond.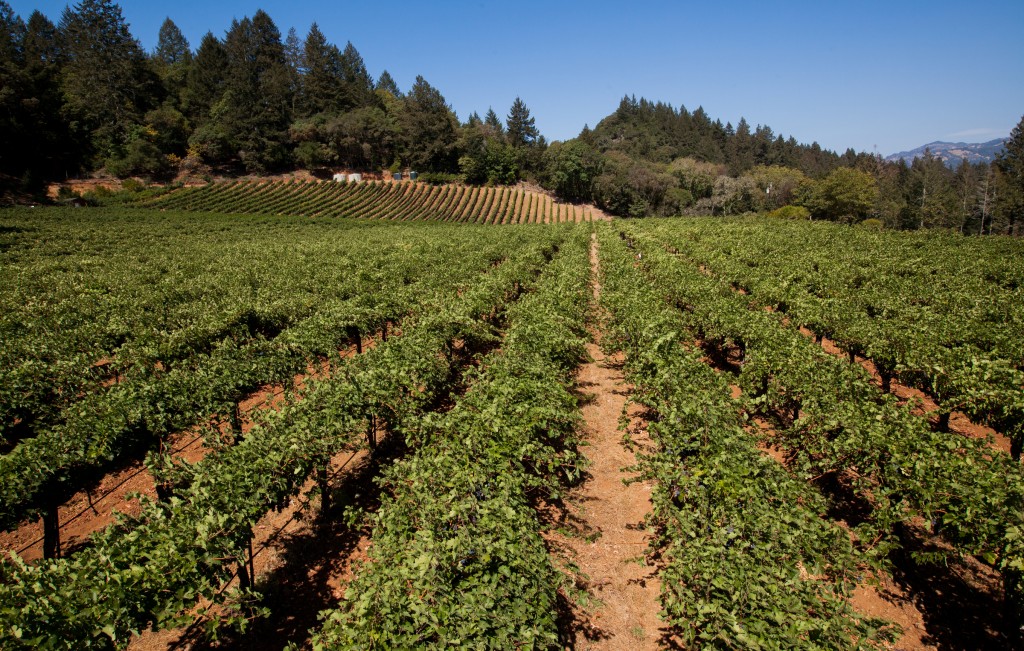 Robledo Family Winery 2010 Cuveé Brut ($45)
Founded in 2003, Robledo Family Winery was the first winery owned by a Mexican migrant worker. Today, they are one of the largest family-owned wine producers in the region – their wine has even been served at the White House! This award-winning sparkler is a blend of Pinot Noir and Chardonnay. It's dry and crisp, with delicate flavors of Granny Smith apple and Asian pear. Drink now!
Herencia Del Valle 2014 Chardonnay ($35)
Two long-time wine grape farming families, the Herrera's and Renteria's, came together to create Herencia Del Valle (herencia means heritage in Spanish). Their 2014 Chardonnay uses grapes from the Carneros AVA, on the edge of the San Pablo Bay. Fermented in 75% new oak, it's deceptively balanced, with no overblown malolactic on the mouth. It's a lively wine, with hints of brioche, peach and dried fruit.
Frias 2016 Rosé Napa Valley ($25)
One of the oldest Latino-owned and operated wineries in Napa Valley, Frias Family Vineyard makes highly sought after red wines, but they also make awesome rosé! A blend of estate grown grapes, which are primarily Cabernet Sauvignon, Frias' rosé has a soft, yet fragrant nose of rose petals and a palate of melon and strawberry that is best served poolside.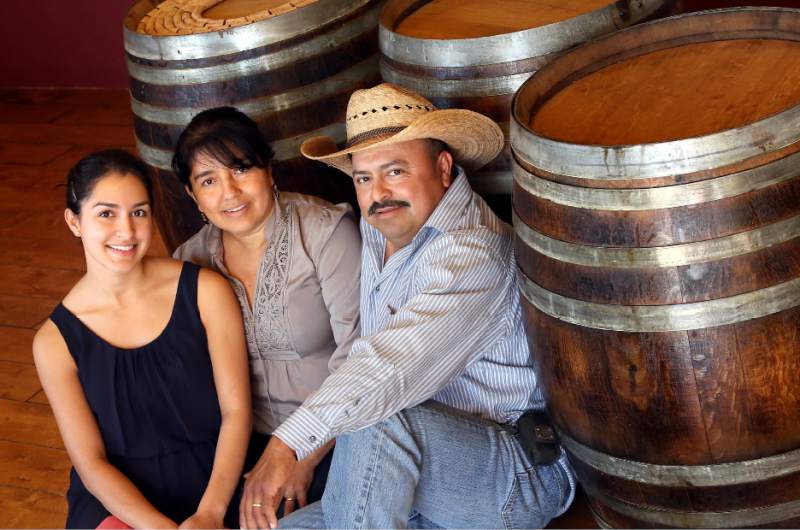 Valdez Family Winery 2013 Valdez Vineyards Pinot Noir ($45)
Ulises Valdez is one of the most recognized names in vineyard management – he started working in Sonoma County vineyards when he was 16. Today, he operates Valdez Family Winery, with a tasting room in downtown Healdsburg. This Pinot is made from grapes of three Valdez owned Sonoma Coast vineyards. It's unfiltered and ripe with red fruit, great acid and age-worthy tannins. Fans of "fruit forward" Russian River Pinots will love this wine.
Ceja Vineyards 2012 Vino de Casa Red Blend ($30)
Founded in 1999 by first generation Mexican-American immigrants, Ceja Vineyards produces award-winning wines from Napa and Carneros. Their Vino de Casa is a Pinot Noir-based red blend that was created to be an everyday table wine. Medium-bodied with a nose of cherry and blackberry and a palate of tobacco and blueberry, this wine goes down easy.
Maldonado Vineyards 2013 Cabernet Sauvignon Napa Valley ($58)
Founded by Lupe Maldonado, former vineyard manager of Newton Vineyard for over 30 years, Maldonado Vineyards produces primarily Cabernet Sauvignon and red blends from their family owned vineyard in Napa Valley. This is a big, bold Cabernet chock full of black fruit like fig and plum. It's great now, and will be even better in five more years. Pair with a steak dinner, followed by a nice cigar.