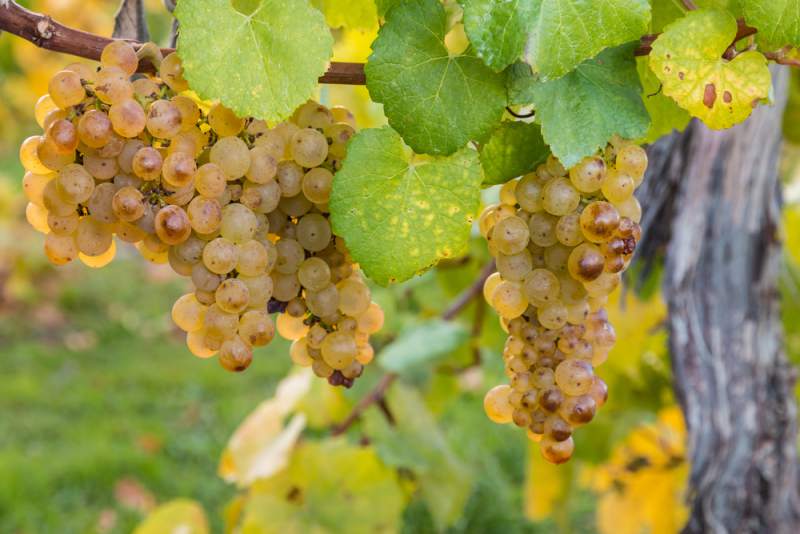 There are a handful of white wines with unmistakable personalities that consumers either like or dislike. There is no middle ground. Gewurztraminer, the tongue-twisting German variety with the jasmine and spice aroma and flavor, is one example. And then there's sauvignon blanc, the personality-packed white wine you either love or hate.
With aromatic profiles that range from mildly floral to aggressively vegetal, sauvignon blanc and its California cousin fume blanc have their fans, like my friend and his wife who drink cases of it every year. To supply that demand, Sonoma County winegrowers now dedicate 2,659 acres to the grape, making sauvignon blanc the county's second-most planted varietal.
The praise for sauvignon blanc seems unlimited, like this glowing tribute from the British wine writer Oz Clarke, an unabashed cheerleader: "Sauvignon blanc is the most useful variety in the world. To me, that is. Not to everybody, I admit. But I love it and I need it."
Clarke says that wines with personality, like sauvignon blanc, sing, shout and roar their personalities. Could Huey Lewis have been thinking about sauvignon blanc when he sang, "I want a new drug?"
New Zealand sauvignon blanc, probably the most popular style on the market today, is packed to overflowing with tropical fruit flavors like passion fruit, guava and lime juice. Some Kiwi "sauvys" are so in your face that critics have taken to calling them "one glass" wines. Still, it is that tropical fruit bowl style that keeps fans coming back for more.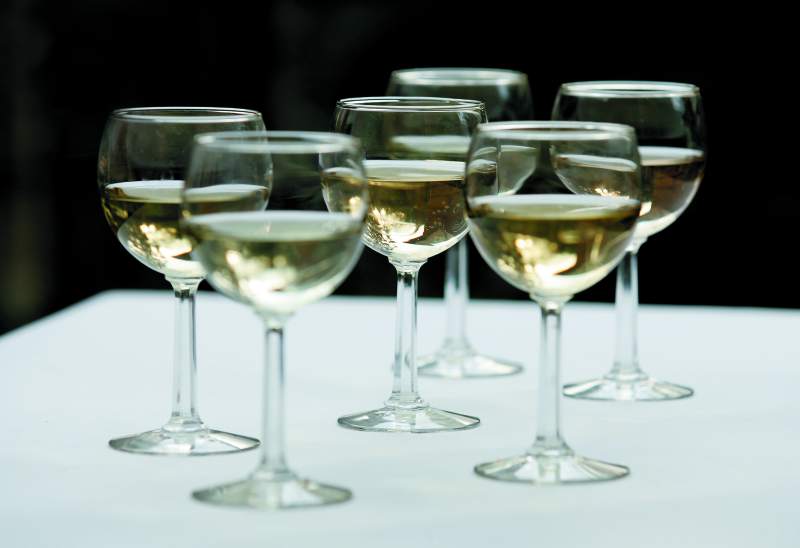 Sauvignon blanc is one of those rare premium grapes that shows its stuff in cool maritime zones as well as warmer inland sites. The challenge with warmer-climate grapes is maintaining good acidity while not losing the grape's essential flavors. When sauvignon doesn't ripen properly, the grape has a tendency to be green and veggie.
Soil composition is not as important for sauvignon blanc in California as it is in France or New Zealand. Heavier soils tend to yield more herbaceous character, while warmer, stony soils give riper flavors. In Sonoma and Napa, sauvignon blanc tolerates high yields (6 tons per acre) and still shows lots of character.
The ancestral home of sauvignon blanc is France. In the upper Loire Valley, sauvignon blanc is the leading white grape in such noted wines as Sancerre and Pouilly Fume, usually paired with semillon in Bordeaux Blanc.
Records show that sauvignon blanc has been in the Napa Valley since the 1880s and was often blended with other white grapes to make California "Sauterne," a dubious tribute to Sauternes, the great Bordeaux dessert wine made from sauvignon blanc and semillon.
Although sauvignon blanc was already known in Sonoma County, its popularity with consumers didn't take off until the mid-20th century, thanks in part to Dry Creek Vineyard, a prominent Sonoma County winery that has championed sauvignon blanc for years.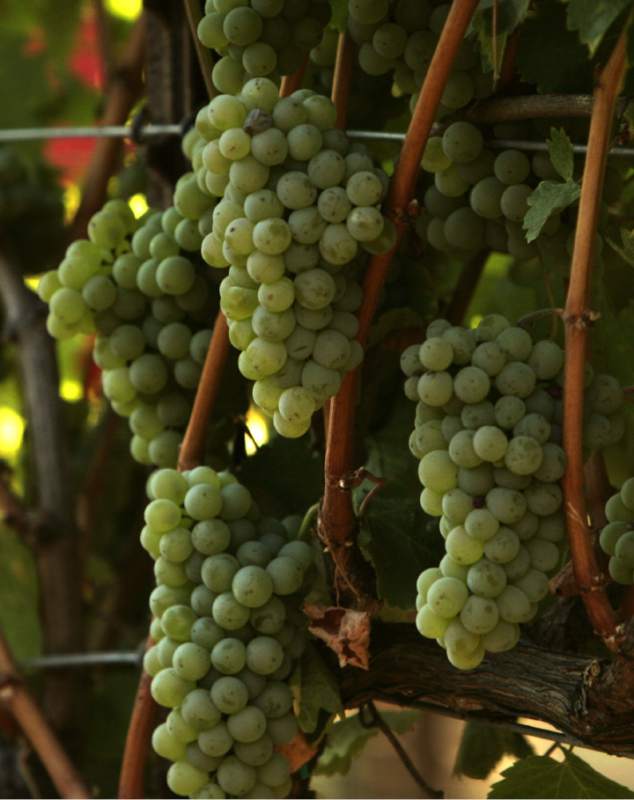 But the stage was set for the emergence of sauvignon blanc as a major player in California in the 1970s, when the Robert Mondavi Winery in Napa Valley changed the name of its sauvignon blanc to fume blanc. Popular wine lore says that sales for Mondavi sauvignon blanc needed a jolt, so Mondavi switched the name of the wine to fume blanc, a play on the French Loire Valley sauvignon blanc, Pouilly Blanc Fume.
Given the American lack of proficiency with French in those days, Mondavi pulled off a wine marketing masterstroke and sales took off.
The move by Mondavi also changed the American wine drinker's understanding of French sauvignon blanc styles because he aged his new fume blanc in oak, a style then more common in Bordeaux Blanc. Sauvignon's next stylistic shift rocked the U.S. wine world. In the late 1990s, New Zealand's Cloudy Bay introduced its Marlborough Sauvignon Blanc to a thirsty audience at the World Vinifera Conference in Seattle. Kiwi sauvignon blanc was so startlingly different from anything made to date in France or California that it became an overnight hit.
Sancerre and Pouilly Fume were known for minerality; Bordeaux Blanc was often fuller with a bit of oak; and California sauvignon blanc was floral, sometimes finished with a hint of sweetness. Today, many Sonoma and Napa sauvignon blancs are a cross between the Loire and Marlborough styles, with mineral and citrus flavors, accented by subtle tropical fruit notes.
New Zealand sauvignon blanc, with its fresh tropical-fruit flavors and bracing acidity, is the ideal aperitif, especially with light, cheesy finger foods, and it's a favorite around the pool on a hot summer day.
At the table, sauvignon blanc is brilliant with goat cheese-filled tarts or herb-crusted cheese and crackers, and the wine's brisk acidity makes it a good match with dishes centered around oily fish like grilled salmon and a creamy dill sauce.
Unlike chardonnay, where prices can reach into the stratosphere, especially for top white Burgundy and high-end Napa and Sonoma bottlings, sauvignon blanc prices are more moderate, with only the odd reserve sauvignon like Duckhorn, Honig and Mondavi priced from $20-$50. Plan on paying about $18 to $25 for a good quality sauvignon blanc from Napa, Sonoma, Bordeaux, Loire.
The bottom line then with sauvignon blanc is settling on a style. A few years back, my friend and his wife discovered the fruit-forward zingy New Zealand style of sauvignon blanc and stayed with it. Have you found yours?
Gerald D. Boyd is a wine and spirits writer based in Santa Rosa.
Subscribe to Our Newsletters!