Local radio host and author Marcy Carriker Smothers quickly switches to superlatives when speaking about Disneyland. "It's a magical place where kids young and old get to step away from reality. As a child, going to Disneyland was always my favorite day of the year." She also swears that food tastes better there, and her new book, Eat Like Walt: The Wonderful World of Disney Food, sets out to illustrate why.
"Walt was most definitely not a foodie; however, he cared deeply about the guest experience at Disneyland and wanted to make the food immersive and entertaining, just like the rides," Smothers explains. Walt's Imagineers were very involved in the design of all the restaurants' interiors and exteriors, she adds, and food offerings matched the themes of the rides as closely as possible.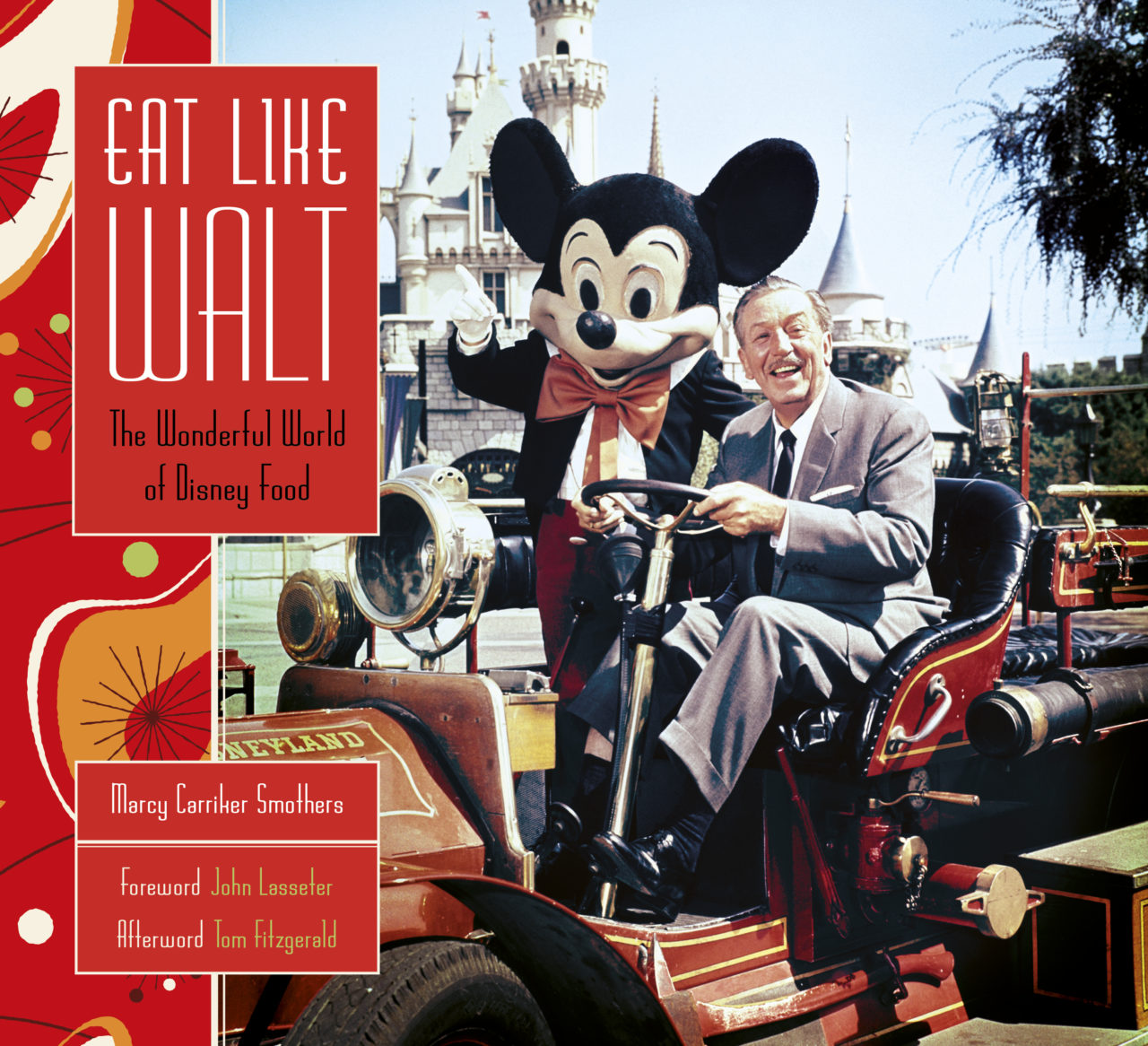 There are even accounts that Walt cared so deeply about Disneyland cuisine that he would sit by himself at the various venues to observe visitors' reactions to their meals.
Smothers spent two years meticulously researching and writing the book, in which she shares never-before-seen photographs, as well as tips that only a true insider could know — like where to find the best corndogs, or fun facts about Walt's Club 33.
There are many classic recipes as well, including the Monte Cristo sandwich from the Blue Bayou restaurant in New Orleans Square. The result is a resplendent thing, part history book, part cookbook, part coffee table book, part time capsule of Walt's life. It's a tribute filled with old menus, recipes, family stories, and certainly, more than a little pixie dust.
eatlikewalt.com