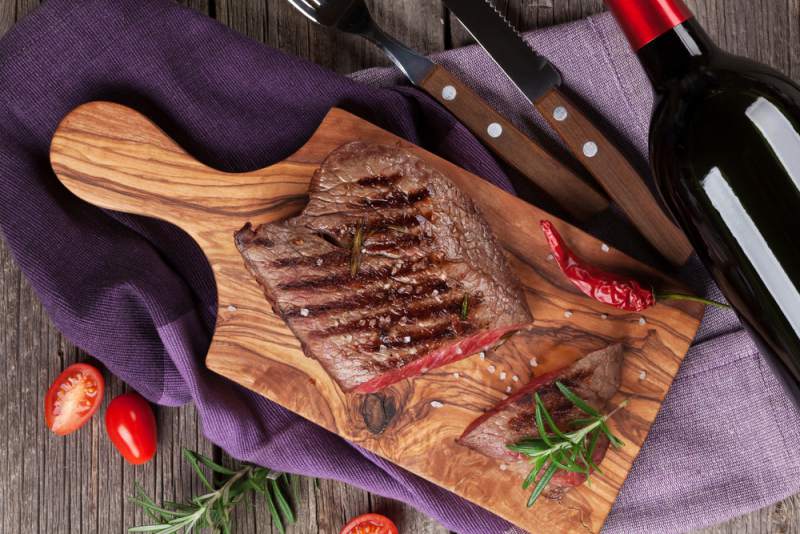 These reds know how to celebrate smoky meat on the grill, and they draw a crowd. The neighbors will invite themselves over. There is simply no way to conceal a great backyard barbecue when uncorking tasty wines.
Here are five barbecue reds that will turn heads:
Monte Volpe, 2013 Primo Rosso Mendocino County Red Blend, 14.5%, $11. This is a style that will win over those who like a straight-forward wine, but one that offers layers of flavor. This red wine has notes of berry, plum and toast. A smart, budget-wise blend to uncork at the grill.
Bucher, 2014 Bucher Vineyard, Russian River Valley, Sonoma County Pinot Noir, 14.2%, $40. A gorgeous pinot noir with bright Bing cherry fruit, herb and pepper. The high-toned tangy fruit is knockout and will cut through the rich flavors of the meat. Lingering finish.
Pitagora, 2013 Sonoma County Red Wine Blend, 13.9%, $30. This concentrated blend is weighted to black fruit. Notes of boysenberry, plum, smoke and spice. A hint of cherry. Nice length. The smoky flavor will make this a great match for the grilled meats.
Matanzas Creek Winery, 2013 Sonoma County Merlot, 14.5%, $28. This seamless merlot is tasty, its black fruit coupled with herbs and spice. It's a tasty melding of flavors, but its texture is what reels you in. Well crafted.
Amici, 2014 Russian River Valley Sonoma County Pinot Noir, 14.2%, $35. This rich pinot is lovely, with cherry and raspberry fruit up front. Subtle notes of cocoa and mineral follow. Tangy finish. Its bright fruit makes it a striking match for grilled meats.