Our reader feedback this issue comes from the online conversation started by a particularly powerful story. A devout young couple from the Midwest were murdered on a Jenner beach 10 years ago in a haunting crime that remains unsolved. Our story, "Lost & Found," detailed their parents' search for understanding and evoked these strong responses from readers.
On Lost & Found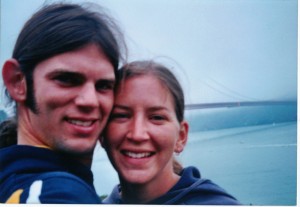 Terri DuVal Riffle: Thank you for this article. We must always keep the memory of Lindsay and Jason alive. It is so good to know the Sonoma County detectives are actively working the case.
SRmom: I have thought about this crime off and on for 10 years. My heart goes out to these families and I pray that this cowardly murderer is caught and brought to justice. And I'm glad that law enforcement is diligent in solving this terrible crime. God knows who did this and everything is in His timing, not ours. Excellent article, compassionate and informative.
Jane: The father's immediate reaction to his child's death stunned me. It is not normal, even for a very religious person to behave the way he did. Any normal parent who believes in God would be devastated by that tragic news. I doubt if believing in a god had anything to do with this father's view. God did not take their child from them: She was killed. Perhaps the father just couldn't accept her death and dealt with it in his own way by denying it?
Kathy Cutshall (mom): My husband was in no way glad when he heard that our daughter was murdered. Our grief is so great that you could never imagine unless this happened to you. … He merely stated that he would rather know that she was safe in heaven than suffering at the hands of some crazy person. We know that we will be safe in heaven when we die. … Too bad that bothers some of you, because some day the truth will be known to you as well. Well written, Jeremy Hay.
mattnorcal: I thought the suspect in this case died in a shootout with cops in Nevada? Another rumor was that the guy who did this killed himself shortly after the crime. Either way, it's sad that in today's society we can't even go sleep on the beach. …
Mary: I cannot believe it has been 10 years since these horrible, puzzling murders. Deep Peace to the victims' families.
Immortal Illumined: Every time I go to the ROCK I think about them. How can we not find the killer?
Jane: The more I see this couple's picture, the sadder I become. They look very happy and had everything to live for and the hope of a fabulous future together. Our northern coastal areas can be the most romantic place to be, especially when you are young and in love. Scary thought that there are brutal killers out there.
Santa Rosa Mom: I, too, still think of this story often. I do hope that the police find the person(s) who killed this beautiful couple. Back in the day, I always suspected that it may have been some gang initiation.
****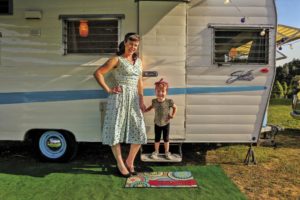 Also in the July/August was a feature on Glamping, aka Glamour camping. Here is what readers had to say about that.
On Glamping
Jennifer Wagers: Give me the good ole way any day over glamping. Much better. Just my opinion. If you're outdoors enjoying with others then it's great any way. 🙂
Dennis Penny: I'm strictly old-school, I guess. If I'm going camping, I'm pitching a tent and truly camping, not this glamping nonsense. lol
Stephanie Merrida-Grant: We were die-hard dirt campers, but with three small children, we were limited to spring and summer camping. As a mom, I felt guilty taking my kids on off season camping trips in a tent. We bought a deluxe tent trailer with heated mattresses and a heater. … We love our new accommodations and the seasonal versatility we now have. We just returned from a monthlong adventure that took us to Zion National Park, the Grand Canyon and several sights along the way. There's nothing sweeter than the memories we build and cherish together. …
Subscribe to Our Newsletters!