So much of what sets Sonoma apart is obvious to the wider world. But the favorite things we compiled here are out of the ordinary. They're quirky. Iconic. Hidden. Endearing. Together, they're what give Sonoma its colorful personality, its spice. Our "favorites" provide an insider's view of our backyard and reflect the odd corners and offbeat details you'd miss if you drove by too fast. For these, you'll want to slow down.
Favorite Chow
Iconic foods for foodies, and things that make you go mmmmmm…
Far-Flung BBQ Joint – Bones Roadhouse: Head up the Sonoma Coast, just past the Mendocino border, and you'll find the seaside hamlet of Gualala. What you might not expect is the smell of pit barbecue smoke mingling with the briny air. Bones Roadhouse smokes its own brisket, ribs, chicken, pork and salmon on-site, Texas-style. Large windows offer one of the best views of the ocean around. And yes, Bones also serves clam chowder. (But really, get the barbecue). 39080 S. Highway 1, Gualala, 707-884-1188, bonesroadhouse.com
Hangover Breakfast – Carlos' Country Kitchen: Folks either rave about the funky hash house known as Carlos' Country Kitchen, or run screaming. Sit yourself down in a cozy booth (never mind there isn't any padding left in the seat), get your order ready for the friendly (albeit harried) staff and prepare for giant platters of homey scrambled eggs, bacon and toast; omelets bigger than grandma's purse; and a daunting portion of biscuits and gravy that could feed a football team, with leftovers. Sure, there are plenty of tonier local spots for breakfast, but when you're craving a big old pancake stack with an endless cup of coffee, this old-school diner is a favorite Sunday morning adventure. 90 West College Ave., Santa Rosa, 707-569-9734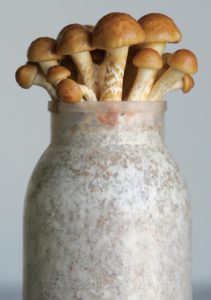 Fungi Farm
Gourmet Mushrooms: Wine Country's mushroom hunters haven't had much luck this year foraging for earthy fungi such as chanterelles and porcini, which rely on rain and plunging temperatures to stimulate growth. Fortunately, the folks at Sebastopol's Gourmet Mushrooms grow eight kinds of exotic culinary mushrooms year-round, using blasts of cold, damp air to mimic Mother Nature's wintry bluster. Instead of the forest floor, the certified organic mushrooms grow indoors in sawdust-packed bottles. Each week, more than 60,000 bottles' worth of mushrooms is hand-harvested, packed under the Mycopia label and shipped to chefs across the country. You can find meaty Trumpet Royales and Nebrodini Biancos, and earthy Forest Nameko and Maitake Frondosa fungi, in stores ranging from Costco to Whole Foods. Need recipes? Check out company co-founder Malcolm Clark's new cookbook, "The Marriage of Mushrooms and Garlic." Gourmet Mushrooms isn't open to the public, but there is a shopping cart and farm video tour on its website, gourmetmushroomsinc.com.
Bespoke Burger
Stark's Steak & Seafood: Burgers are serious business in Wine Country, and everyone's got an opinion. But when it comes to a build-your-own burger, Stark's Steak & Seafood starts with a half-pound, house-ground burger cooked to order perfectly. On top and bottom is a Franco American bun, and in between you can pile it up with blue cheese, Gruyere cheese, caramelized onions, truffle aioli, sautéed mushrooms, truffled sunny-side-up egg and salsa verde. This bad boy comes with house pickles and fries.
521 Adams St., Santa Rosa, 707-546-5100, starkrestaurants.com
Pig's Foot with That?
Tortilleria Jalisco: When you order the pozole at Tortilleria Jalisco in Sonoma, the server will ask, "Would you like a pig's foot with that?" The answer: "You bet." "It tastes salty and soft and very tender," says co-owner Albert Cerna. "It's definitely not something you see a lot around here." The cook takes pig's feet and cuts them into quarters. They're boiled with garlic for four hours and added to the pozole, a traditional Mexican stew with hominy. But there's a catch: pozole is available only on Saturdays and it often sells out by 2 p.m. As an option, try the tostada de pata, served with some choice pig's feet chunks, lettuce, onions, tomatoes, peppers and sour cream.
897 West Napa St., Sonoma, 707-935-7356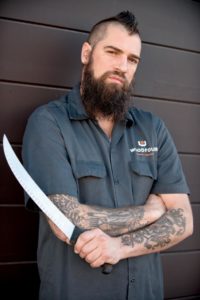 Illustrated Chef
Jamil Peden: Chefs aren't shy about inking themselves liberally (to hide all the cooking scars?), but Woodfour Brewing's Jamil Peden goes a few steps beyond with his food-centric body art. Among his favorite pieces: an antique meat grinder, forks, spoons, knives, beets, fiddlehead ferns, a sardine skeleton, three stars (for a review from the San Francisco Chronicle when Peden worked at Petite Syrah in Santa Rosa), artichokes, mussels, kelp and an octopus. Each has a special meaning, but the octopus is our favorite. "Octopuses are smart and delicious and have no leg muscles, so I put mussels on (them) instead," Peden says of this particular tattoo.
In The Barlow center, 6780 Depot St., Sebastopol, 707-823-3144, woodfourbrewing.com
$99 Brunch
Fairmont Sonoma Mission Inn: Money may not buy happiness, but it gets you a brunch of such sheer magnitude and sumptuousness that you'll remain contented long after the meal has gone down. The Michelin-starred Santé at the Fairmont Sonoma Mission Inn gilds every lily with an all-you-can-eat spread every Easter and Mother's Day (as well as on other major holidays) that includes nearly 100 luxe food selections, including smoked Loch Duart salmon, caviar, prime rib, made-to-order omelets, artisan cheeses and freshly baked goods. The brunch sells out every time, so make a reservation.
100 Boyes Blvd., Sonoma, 707-939-2415, fairmont.com/sonoma/dining/sante-restaurant
These are the drinking places – and the drinks – that stand out from the crowd.
No-Kick Cocktails
El Dorado Kitchen: Cocktails have gone farm to table, with exotic mixers, herbs and infusions. But what if you're a teetotaler? The alcohol-free "mocktails" at Sonoma's El Dorado Kitchen are utterly delicious, including the Basil Julep (muddled basil, ginger, lemon and sparkling water), the Sunflower (white cranberry juice, orange flower and ginger ale) and the El Diablo (jalapeño, chile syrup, cranberry, lime, peach bitters and Sprite). Who says you have to have booze to have a great drink?
405 First St. W., Sonoma, 707-996-3030, eldoradosonoma.com/restaurant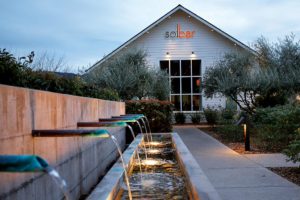 Hotel Bar
Solbar: Solbar at Solage Calistoga is the ultimate hotel bar, with a sleek, modern interior, Zen-like patio, spa-inspired cocktails and a Michelin-star chef to boot. You'll find a great local and regional wine list here, as well as some of Napa Valley's best winemakers hanging out in the bar or near the adjacent pool. If you're lucky, you may stumble on one of their impromptu parties at the bar, where everyone sips a bit of the current vintage. Best bet: The outdoor dining area offers breathtaking views of the Palisades on the east side of the valley.
755 Silverado Trail, Calistoga, 707-226-0850, solagecalistoga.com/solbar
Winery with a Full Bar
Medlock Ames: Imagine visiting a winery tasting room and ordering a bourbon neat or maybe a shot of Fernet Branca. Welcome to Medlock Ames, where the grape is the hook, but mixology is an additional lure. Tucked away behind the tasting room, like a time-capsule speakeasy, is the Alexander Valley Bar. After pretending you came for the award-winning, organically grown Cabernet Sauvignon, you can duck into the adjacent broom closet of a saloon and saddle up to artisan cocktails, margaritas, shots or microbrews. Hole up in the dark of a country tavern or kick back on the wide porch. Many years ago, long before Medlock Ames, there was a general store and full bar at the corner of Alexander Valley Road and Highway 128. When the winery owners took over, they inherited the liquor license, and the rest is history.
3487 Alexander Valley Road, Healdsburg, 707-431-8845, medlockames.com
Beer Tasting
Carneros Brewing: For years, Jesus Ceja toiled away as a brewer and executive for Budweiser, while the rest of the Ceja family made waves as one of a handful of pioneering Latino winemaking families in the region. Well, now it's Jesus' time. Carving out a small section of family winery property on Highway 12, he ditched the King of Beers and opened Carneros Brewing Company in Sonoma. From a Bavarian-style "Jefeweizen" to a Cerveza Pilsner, the beer is tasty and generally low in alcohol. A major draw for visitors is the spectacular scenery. The tasting room boasts an outdoor beer garden with a pond, outside taps, band stage and vistas of the rolling Carneros countryside. Don't miss the hops garden loaded with flowers used in the brews.
22985 Burndale Road, Sonoma, 707-938-1880, carnerosbrews.com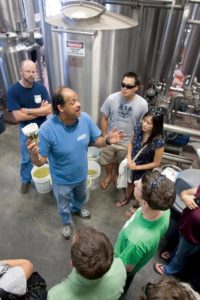 Brewery Tour
North Bay Brewery Tours: For eons, fancy vans and buses have shuttled wine sippers around Sonoma, from winery to winery. So it's about time a few beer lovers banded together and streamlined the same concept for hop heads. Founded in 2010 by three suds buds (James Holt, Robert Watkins and Ron Holt) using Kickstarter, North Bay Brewery Tours leads expeditions to many of the region's best breweries, with scheduled tours and custom-designed journeys for private groups. The cool thing about these guys is they've polished off a few growlers in their day and are deeply knowledgeable about the local beer scene. They can score clutch insider tours and access, and will bring guests to small, new or hard-to-find producers in addition to big players. Scheduled tours run pretty much every day and cost $75 for five hours and $99 for six-hour VIP tours.
1300 Valley House Drive, #100, Rohnert Park, 707-602-7397, northbaybrewerytours.com
Mead Cellar
Heidrun Meadery: Named after the goat in Norse mythology that produced mead instead of milk, Heidrun Meadery in Point Reyes Station ferments prized regional honey to make a mead like no one else in North America. Instead of the syrupy, sweet version that knocked medieval knights for a loop, this one is infused with the magic of bubbles, fermented in the traditional French méthode champenoise to create dry, naturally sparkling varietal meads. Owner Gordon Hull doesn't know of any other producers on the continent that ferment mead in the bottle; some versions are injected with carbon dioxide to make them artificially fizzy. Heidrun varietals include Humboldt County Wildflower, California Avocado Blossom and Hawaiian Lehua Blossom. The best way to soak it all up is on a tasting tour, offered from 10 a.m. to 4 p.m. Monday, Thursday, Friday and Saturday ($15). Reservations are required.
11925 Highway 1, Point Reyes Station, 415-663-9122, heidrunmeadery.com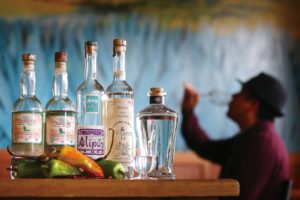 Mezcal Collection
Agave Mexican Restaurant & Tequila Bar: Owner and chef Octavio Diaz keeps a coveted collection of small-batch and hard-to-find mezcals behind the bar at Agave Mexican Restaurant & Tequila Bar in Healdsburg. He sources many of them from his native Oaxaca, Mexico, including single-village, unblended mezcals from the distillery of Del Maguey. The spirit pairs perfectly with Diaz's mom's homemade moles and other fine Mexican fare. Open daily, 10 a.m. to 9:30 p.m.
1063 Vine St., Healdsburg, 707-433-2411, agave-mex.com
Hip Tasting Room
The Sippy Lounge: Husband-and-wife team Dylan and Tobe Sheldon make some expressively great wines in a fun setting, inviting tasters to relax in their Santa Rosa tasting room that's affectionately known as The Sippy Lounge. With comfy couches and Wes Anderson-soundtrack-like music in the background, you'll feel as though you're being entertained at a favorite friend's house — a friend who just happens to be pouring delicious wines. Visit the website to find out about planned events such as the Winter Masquerade and bocce in summer. Open Thursday through Sunday, noon to 6 p.m., and by appointment.
1301 Cleveland Ave., Santa Rosa, 707-865-6755, sheldonwines.com
Some dynamic people who are stirring it up in their worlds.
Place to People-Watch at Midnight
Graton Resort & Casino: Let's face it, Wine Country can get a little quiet after 10 p.m. A new favorite sit-and-sip spot is the Graton Resort & Casino. Open 24 hours a day, 365 days a year, if offers epic people watching. The best locations for planting yourself are the Marketplace (most restaurants are open past 11 p.m. on weekends), the Sky Bar (if you can get in) and the bars at M.Y. China and 630 Park Steakhouse. Sip a martini or fun-sized Sutter Home Chardonnay and watch the sea of humanity flow by; feed a few slots, should the mood strike.
Exit 484 off Highway 101 in Rohnert Park, 707-588-7100, gratonresortcasino.com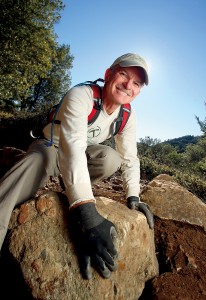 Volunteer Buddy
Ken Wells: John Muir never toiled so hard. If Sonoma County's trails look to be in pretty good shape, there's one man who deserves much of the credit: Ken Wells, who organizes monthly work days in local state parks. They're held the third Saturday of every month, when Wells gathers people at Annadel, Sugarloaf or Jack London parks to repair trails, clear brush and otherwise keep the intersection between man and nature organized, especially in the face of dwindling government resources. Bring a daypack with lunch, water, gloves, sunscreen, hat and work clothes. Experience isn't necessary and Wells, whose day job is as executive director of the Sonoma County Trails Council, will supply the tools and after-work beverages. Reach him at kenwells@sonic.net or visit sonomatrails.org for information on upcoming work days.
Connector
Spring Maxfield: With a wide circle of friends and acquaintances in the local arts, food and technology scenes, Spring Maxfield is one of those people you call up when you want an introduction to someone fascinating. As a co-creator of the popular Handcar Regatta, cheerleader for emerging local artists (including her partner, Todd Barricklow, a designer of human-powered contraptions including the Taco Bike), instigator for local food startups, farm markets and farmers, and longtime Maker Faire organizer, Spring is uncanny at matching up interesting folks with similar ideas. The pairing often benefits the local creative scene. Although she keeps a relatively low profile, she's a connector worth seeking out.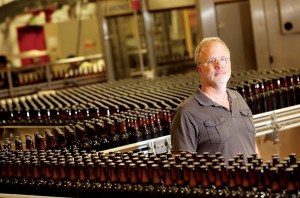 Hop-Head Tweeter
Tony Magee: In person, Lagunitas Brewing Company founder Tony Magee seems like a mild guy: thoughtful, self-effacing and given to long philosophical musings on the mystical joy of beer. But tune in to what he calls his "private little radio station" for a direct line into @lagunitasT's lively, and sometimes darker, inner ramblings on Twitter. He offers up a stream-of-consciousness view of "The World According to Tony" and nearly 18,000 souls follow his feed — yet he follows no one. When Magee talks, the beer world listens, and many of his tweets have wound up widely reported in the beer press and dissected on discussion sites. Magee also brazenly starts beefs with other brewers, a rarity in the normally chummy world of craft brew. Find the link at lagunitas.com.
Must-Follow Wine Blogger
Ron Washam: If you prefer to receive your wine information with a barrel-sized dose of satire, look no farther than the HoseMaster of Wine, a brilliant sendup and regularly written skewering of the wine industry and the people in it. It's written by Ron Washam, a former Southern California sommelier and wine judge and current Healdsburg resident who claims, "I can spit like a rabid llama." Nobody in the world of wine can hold a candle to his wicked wit and sometimes vulgar hilarity. Washam rips the curtain off the wine world's cannards just like Comedy Central does with Washington and Wall Street. Jon Stewart, are you listening?
hosemasterofwine.blogspot.com.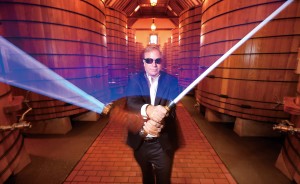 Party-Thrower
John Jordan: John Jordan, likely the only winery bigwig in the world willing to be filmed dancing Gangnam-style, doesn't just host a party, he throws one the way former San Francisco Giants pitcher Brian Wilson throws a four-seam fastball, with serious attitude and crazy joy. Case in point: The Jordan Vineyard & Winery CEO holds an invite-only, costume-required Halloween bash every year where even the invitations respect the theme. The invite to his 2013 James Bond-esque "Licensed to Thrill" party included custom poker chips. His 2012 autumn "Festivus Maximus" was a Roman bacchanal. The spring release of new vintages is an occasion for a carnival and even Christmas gets turned inside out. Skip the snow; Jordan, whose family for decades has spent the holidays in Hawaii, treated winery Estate Club Members in December to a little Aloha in Alexander Valley, complete with hula dancers and kalua pork sliders.
Jordan Vineyard & Winery, 1474 Alexander Valley Road, 707-431-5250, jordanwinery.com.
Stuff you probably won't find anywhere else but on our back roads.
Place to Commune with Sea Lions
Penny Island: Pick a serene morning and drop by the boat ramp by the old post office in Jenner. Some of the best days are when the mouth of the Russian River is dammed up and it's like a giant lake. Paddle a kayak out past Penny Island and keep your eyes open, as sea lions will often swim all around you, curious to take in the new arrival (that's if they're not napping on the beach). When the sea lions are active and feeding, it's like a whack-a-mole game on the water as they pop up, wide-eyed, to check you out. Lean back for a photo selfie and marvel at how many seals pop up in the background. Rent kayaks at Watertreks, across the street from the boat ramp.
10438 Highway 1, Jenner, 707-865-2249, watertreks.com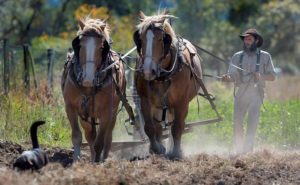 Old-School Farm
New Family Farm: It may seem like a peculiar throwback, but New Family Farm in Sebastopol is on the far leading edge of the organic growing movement. The under-30 partners, Ryan Power and Adam Davidoff, are natives of Sebastopol and UC Santa Cruz grads. They not only have renounced chemical fertilizers, pesticides and herbicides, they also refuse to run a plough behind anything that doesn't have a name and a face. They believe a light touch is better for the soil and the environment. Their team of rescued draft horses helps till, plow, weed and even harvest a bounty of crops, from carrots to kale, which they sell at the Occidental, Sebastopol and Santa Rosa Original farmers markets. Visit them on facebook.com.
Farm Porn Photo Op
Quivira Vineyards: As farms go, Quivira Vineyards and Winery in Healdsburg is wickedly close to ag porn. Visitors are welcome explore the lovely little acre that constitutes the main garden, with 120 raised beds filled with heirloom varieties of vegetables and herbs. A cascading fountain and pond provide water for bees and other beneficial critters. There are cute pigs in a pen, olive, pear and peach trees, and a condo-sized chicken coop that's home to pampered White Laced Red Cornish and Golden Polish breeds. It's showy, but it's not just for show: Quivira's Biodynamically grown produce is served at farm-to-table dinners and donated to the Healdsburg Food Pantry.
4900 West Dry Creek Road, Healdsburg, 707-431-8333, quivira.com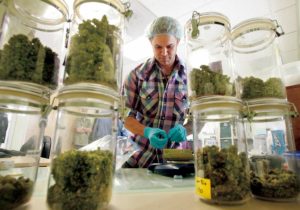 Pot Home Delivery
Sonoma County Collective: Leave it to the new, clean-cut breed of marijuana businessmen like Asa Schaeffer to come up with a slick, entrepreneurial take on medical marijuana. Schaeffer, unable to get city permission for a retail dispensary in Santa Rosa, dreamed up the idea of a home-delivery business, Sonoma County Collective, to bring high-quality buds and edibles to customers' front doors.
If you're wondering about quality, the Collective recently won the "Breeder's Cup," honoring the best new strain of marijuana, at the 2013 Emerald Cup cannabis competition in Santa Rosa. In addition to sticky strains such as Purple Kush ($280 an ounce) and Green House Girl Scout Cookies ($230 an ounce), the Collective also delivers pot brownies and caramel corn, vaporizers and Jimi Hendrix T-shirts. If only the drivers came back an hour later with pizza. New members will need to flash a driver's license or ID and medical marijuana recommendation.
4170 Santa Rosa Ave., Santa Rosa, 707-542-7420, sonomacountycollective.com
Rural Entertainment
Gravity Hill: When boredom sets in, head to Gravity Hill, a legendary twilight zone in the hills behind Sonoma State University. It's where the laws of gravity seem to no longer apply. From Roberts Road heading east, turn right onto Lichau Road. At the top of the hill (after a sign that says, "Gracias Santiago,"), drive over a cattle guard and look down the sloping grade on the backside of the hill. The road appears to run downhill, but if you drive 15 more yards, stop and shift into neutral, the car will roll uphill toward the cattle guard you just passed. How can this be? The question has baffled late-night partying teens for decades.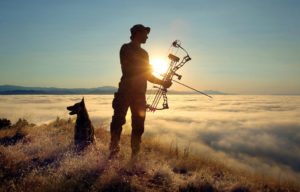 Place to Hunt Wild Pigs
Lake Sonoma: Welcome to a different kind of bringing home the bacon: hunting pigs in the wild and lugging them out on foot or in the back of a truck. Here's one way to rationalize it: Wild pigs are pests. They're a destructive, invasive species that tears down fences, digs up fields and lawns, and even gobbles wine grapes. Your job as badass hunter-gatherer is to take them out and cook them up. The challenge is that many local pig-infested properties do not allow hunting and others charge ridiculous fees for very limited access.
One of the most unusual, and accessible, hunting areas is Lake Sonoma, run by the Army Corps of Engineers. The volunteer group Friends of Lake Sonoma (lakesonoma.org) offers guided bow hunts during the season (which ends March 27) on the sprawling 5,000-acre wildlife preserve. A trained hunter will provide escort and maybe a few tips, but the rest is up to you. No firearms are allowed in the preserve, so hunters must rely on arrows alone. Contact Friends of Lake Sonoma for information on fees and hunting license requirements.
But be forewarned: Wild pigs are mean and aggressive, and they will charge at you. Their teeth are sharp and their tusks can gouge like a bull's horns. So either aim with precision, or be ready to climb a tree.
3288 Skaggs Springs Road, Geyserville, 707-431-4533, lakesonoma.org
Grange
Sonoma Valley Grange: The Sonoma Valley Grange is probably the most visible grange in Sonoma County, thanks to a vibrant, roadside mural designed by its president, multimedia artist Mike Acker. Located on Sonoma Highway across from Mary's Pizza Shack, the grange is also one of the most vital in the region, boasting a growing membership of 110, including young farmers and chefs such as John McReynolds of Stone Edge Farm. Late last year, Stone Edge owner John "Mac" McQuown donated $100,000 toward the grange's renovation. Fundraising breakfasts are served every other month on the first Sunday (the next one is April 6). For 10 bucks, you get an espresso drink, pancakes, sausages and a slice of frittata, often made by McReynolds himself.
18627 Sonoma Highway, Boyes Hot Springs, 707-935-1322, sonomavalleygrange.com
Places to find yourself, chill out, and get your mojo working.
Pantheistic Gifts
Stepping Stones Books & Gifts: A church with a gift shop? Why not? Stepping Stones Books & Gifts at Santa Rosa's Center for Spiritual Living lets members (and the public) pay homage to a smorgasbord of spiritual icons and philosophers, from the Buddha and Kwan Yin, to Eckart Tolle and Pema Chodron, with the swipe of a credit card. A well-curated selection of jewelry, inspiration cards, books, journals, Tibetan singing bowls and music by which to chant and meditate makes it a one-stop-shop for spiritual seekers.
2075 Occidental Road, Santa Rosa, 707-527-8372, cslsr.org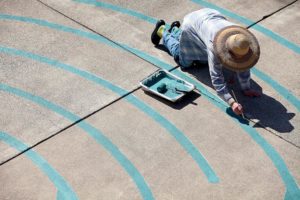 Labyrinth Builder
Lea Goode-Harris: Your first exposure to labyrinths may have been at Grace Cathedral in San Francisco, where there are several well-publicized ones. The labyrinth, a series of winding paths leading to a single center spot, is often walked for meditative purposes. Few know, however, that Santa Rosa artist Lea Goode-Harris is one of the world's top labyrinth designers, having created more than 100 public and private pathways, including the Snoopy Labyrinth at the Charles M. Schulz Museum and two labyrinths at the Center for Spiritual Living. One of her designs, which she calls her "Santa Rosa labyrinth," is a unique seven-circle layout with a "heart space" or quiet empty spot halfway to the center.
201 D St., Santa Rosa, 707-545-1656, srlabyrinthfoundation.com
Stacked Stones
Shell Beach: Some grown-ups build cairns for the same reason kids build sandcastles: to leave a stamp on the great outdoors using materials at hand. Cairns are those little rock towers perfectly balanced like blocks. They have a spiritual component, and humans have been compelled to make them since prehistoric times, leaving them as markers, monuments, spiritual expressions or messages to fellow travelers. For cairn lovers, the north end of Shell Beach in Sonoma Coast State Park is the spot. The sheltered inlet is littered with the stones they seek, souvenirs of tectonic collisions 100 million years ago. With cairns, it's all about the balance and the randomness of colors and shapes: sharp with smooth, dark with light, towering with tiny. Stacks that withstand the weather can be scattered in a second by a frisky dog or hiker, yet it's that fragility that makes them all the more dear.
Highway 1, 2.5 miles south of Goat Rock, 707-875-3483, sonoma-coast-state-park.com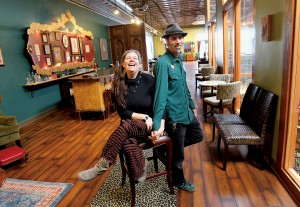 Align Your Chakras
Dhyana Center: We all need a little psychic tune-up once in a while. The Dhyana Center embraces the ancient Indian healing method of Ayurveda to balance body and mind with yoga and movement classes, a soaking and steaming bathhouse, holistic body-care products, massages and an apothecary bar and lounge with herbal drinks. Sliding-scale-payment classes are offered, and massages from students are a great way to relax on a budget.
186 N. Main St., Suite 220, Sebastopol, 707-823-8818, dhyanacenter.com
Potions, Spells and Magic
Lucky Mojo Curio Co.: Aspiring to join the local coven? Or maybe it's your ex you need to hex. Whatever your magical needs, Lucky Mojo Curio Co. — an "old-timey, small-town occult shop," according to owner Catherine Yronwode — has all the mojo you need. You'll need a bit of good fortune just to find the place, as it's tucked away in far-flung Forestville. The reward: an incredible hodgepodge of mysterious apothecary jars, witchy potions, fortune-telling supplies, spiritual soaps, spell candles and the occasional penis amulet.
6632 Covey Road, Forestville, 707-887-1521, luckymojo.com
If you only live once, these experiences will take your breath away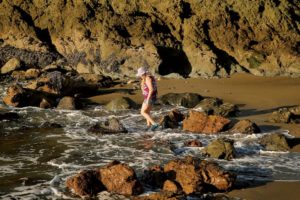 Tide Pool
Bodega Bay: John Steinbeck once said, "It is advisable to look from the tide pool to the stars and then back to the tide pool again." Maybe, but if life started in the ocean, it's a great place to go sightseeing, and there's no better spot than Portuguese Beach, north of Bodega Bay. It may seem obvious, but check the tide charts before you go. If you catch Portuguese Beach at low tide, or better yet at minus tide, it's a spectacular sight to behold, teeming with sea life including starfish, sea anemones and secretive octopuses. If you really bring your "A" game to the tide pools, you'll spot the peanut worm and its massive proboscis, and the orange sea spider, the size of a fingernail. This wide, protected beach is great for families, but always keep an eye out for sleeper waves. The warning signs do not lie.
Highway 1 north of Bodega Bay, 707-875-3483, sonoma-coast-state-park.com
Run That Reminds You It's Good to Be Alive
Santa Rosa Rural Cemetery: Shady oaks and historic grave markers line the spider web of trails through Santa Rosa Rural Cemetery. Maybe this 160-year-old home to the dearly departed is a bit macabre, but the hilly trails, moss-covered tombstones and historic family plots stretching back to the mid-1800s make for a lovely setting and a fascinating run (or walk), as well as a gentle reminder to appreciate the now.
Franklin Avenue at Monroe Street, Santa Rosa, 543-3292, bit.ly/1fP7s9R
Sonoma Winery Tour
Raymond Rolander: Browse through a few photos posted by Wine Cube Tours fans and you often see this bearded guy in a newsboy cap, grinning, arm-in-arm with visitors. Scan a few more and he keeps popping up like a "Where's Waldo?" of Wine Country.
Meet Raymond Rolander, a Sonoma County native who likes to drive wine lovers around in his own car. Picture a one-man Uber for the North Bay.
On the surface, Wine Cube Tours doesn't look like much of a business. In an age of Pure Luxury limo buses on steroids, all Rolander has is a Nissan Cube auto that fits four cozily. But he's got the knowledge. As a former tasting room manager with a decade of bar work under his belt, he knows where to go and what to drink.
Along the way, passengers sample olive oils and cheeses, Rolander lines up box lunches from local eateries, and his guests sniff and sip all day long without fear of ever getting behind the wheel. Rates are reasonable at $120 a person for six hours of touring.
707-894-6232, winecubetours.com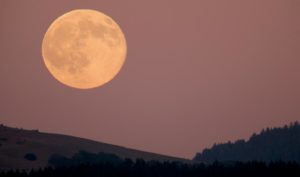 Mind-Blowing Moonrise
Valley of the Moon: When the moon hits the sky like a big pizza pie over the Valley of the Moon, that's amore. It happens only when a certain alchemy of astronomical conditions comes together, creating a moonrise of imagination-stretching magnitude. Behold it and you will know why Sonoma Valley is better known as the Valley of the Moon. As Santa Rosa Junior College Planetarium director Ed Megill tells it, first you need a "supermoon," when the full moon is closest to Earth. Add in a lower point of reference on the horizon and you have a jaw-dropping optical illusion. But when a supermoon falls at or near the time of the harvest moon, it gets even better. Near the autumnal equinox in September, the moon will be at its lowest angle on the horizon, making it appear even larger. As for the orange glow, that's simply dust and particulates in the atmosphere refracting the light. Of the four supermoons this year, the most super will be Aug. 10, when dry summer air amps up the color. But it won't be too shabby at the final supermoon on Sept. 9, either. You can catch this amazing moon anywhere with low hills or trees on the horizon. But over the Valley of the Moon, it will blow your mind.
Winery Vista
Fort Ross Vineyard & Winery: Imagine turning inland off Highway 1 on the coast north of Jenner and climbing a ridge to find yourself above the fog, overlooking the expanse of the Pacific. Many wineries offer scenic views of vineyards, but the high-flying Fort Ross Vineyard & Winery tasting room ups the visual ante, with forests and meadows thrown in to the oceanic panorama. You'll find the wine — exceptional estate-grown bottlings of Pinot Noir, Pinotage and Chardonnay — as affected by those cool coastal conditions as you will be once you arrive at this ridgetop perch. The tasting room is open daily.
15725 Meyers Grade Road, Jenner, 707-847-3460, fortrossvineyard.com
Top Gun Plane Rides
Vintage Aircraft Co.: Remember Snoopy's Red Baron dream sequences, where he wore goggles and a scarf as he did loop-the-loops in a World War I biplane? That could be you (sans the turret gunfire) if you go for an open-cockpit ride with Vintage Aircraft Co. Taking off from the Sonoma Valley Airport, pilots Chris Prevost and Tom Morris take daredevils sky-high in 1942 aircraft with names such a Big Red, Texan and Warhawk, for views like you've never seen.
In case you're wary of being inside a 70-year-old bucket of bolts flying through the air, Vintage has maintained a perfect flying safety record during the past 30 years. Those who feel the need for speed and want to add aerobatic stunts to the mix, that's no problem, but you'll have to strap on a parachute. Yes, you can bring your camera, as long as it has a strap. Rates range from $175 for 20 minutes to $295 for 40 minutes. Add $50 for aerobatics.
23982 Arnold Drive, Sonoma, 707-938-2444, vintageaircraft.com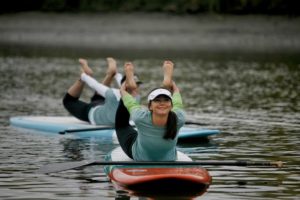 Paddleboard Yoga
SUP Odyssey: It's not enough to just rock the downward dog in a yoga studio anymore. Or to crank up the heat and call it bikram. Now, in a mashup of miraculous invention, the time has arrived for stand-up paddleboard yoga.
It's a sport, an excuse to wield a paddle, and a state of mind.
The fusion specialists at SUP Odyssey in Petaluma like to talk about how balancing in positions on the water "engages hundreds of proprioceptors, aka small balance muscles, aligning your spine and other major joints including hips, knees and ankles." Then they take you out on the Russian River on a giant surfboard, tie you up like a pretzel and ask you to hold the position (and breathe deeply).
The ultimate payoff? When you lose your balance and fall into the drink. Now that's a downward dog. Prices start at $49 a person in groups and $79 for private lessons.
707-812-6076, supodyssey.com
Off-beat culture from the far corners of the local entertainment world.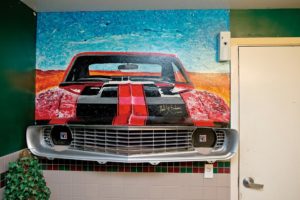 Men's-Room Art
Oliver's Market Santa Rosa: You'd think the most surprising restroom art would jump out at you in a bar or maybe a restaurant lavatory, but a grocery store? Walk into the men's room at Oliver's Market in east Santa Rosa and try not to get run over by the front grille of a 1969 Camaro coming out of the wall. It's renegade cruising art, 3-D style. Many of the loyal employees at Oliver's lead double lives as musicians, artists and filmmakers, so it's no surprise that when Neal Barbosa isn't busy keeping the bulk section stocked with oats, pine nuts and granola, he's often painting live onstage while bands play music. It's a gig that has taken him all over the world, painting with Fishbone, Les Claypool, The Dirty Dozen Brass Band and more. His commode creation (the bright red Camaro coming out of the wall, barreling toward the toilet) gets him through the work day. "The bulk section is near the bathroom, so I often get to see people's reactions as they come out," Barbosa says. "That's the big payoff for me."
Oliver's Market, 560 Montecito Center, Santa Rosa, 707-537-7123, oliversmarket.com
Place for Punk and Capoeira
Arlene Francis Center: Over the last few years, Santa Rosa's Arlene Francis Center for Spirit, Art and Politics has become an all-ages refuge for sweaty punk bands with meaty mosh pits and the occasional stage dive. One night it's Ceremony, a super-tight punk outfit from Rohnert Park. Next it's Los Headaches from Mexico City, and then an album-release throwdown with a local band such as The Connies. The night after the room is thrashed by three chords and a blown-out microphone, the center might host capoeira (Brazilian martial arts) classes or bring in Julia Butterfly Hill for an insightful discussion on old-growth redwoods. It's a triumphant mashup for a place named after a popular 1950s TV talk-show host equally adept at mixing it up on the "Home" news magazine show while also appearing on "What's My Line?" In other words, everyone is welcome.
99 Sixth St., Santa Rosa, 707-528-3009, arlenefranciscenter.org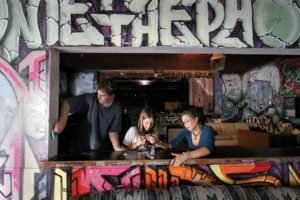 Backstage Graffiti
Phoenix Theater: You could dig through the layers of graffiti and street art on the walls of the Phoenix Theater and carbon-date the different generations of slang that have passed through the most storied rock-'n'-roll institution in Sonoma County. "We still have musicians coming through that played here when they were youngsters 20 years ago, that are thrilled to find the band graffiti they scrawled on our backstage wall is still there," says manager Tom Gaffey. Most of the scrawling, from the heyday of the theater in the 1980s when the Red Hot Chili Peppers, Green Day, Metallica and Primus rolled through Petaluma, remains untouched on the backstage ceiling. The pièce de résistance: "Chicken Plucken, Muthafucka!" scrawled on a wall backstage. It refers to an incident in the 1990s when the singer of a band called Popsicle Love Sponge performed a lewd act with a chicken. The cops shut the show down but the Phoenix lived on, the "chicken incident" a seemingly symbolic end to an era when chicken farming was king.
201 Washington St., Petaluma, 707-762-3565, thephoenixtheater.com
Vintage Movie Palace
Sebastiani Theatre: Determined that their beloved Sebastiani Theatre not suffer the indignity of being filleted into a multiplex or chichi shops, Sonomans for 25 years have rallied to keep its projector humming and the marquee lit. The theater is a spectacular piece of Italianesque, 1930s movie-fantasy architecture, designed by James Reid, whose credentials included the fabled Hotel del Coronado near San Diego. In the depths of the Depression, his orders from wine magnate Samuele Sebastiani were to spare no expense. Eighty years after the first movie premiered, moviegoers still line up along the 60-foot-long, covered colonnade to buy tickets, often from theater manager and magician "Jolly Roger" Rhoten. The quirky theater is beloved, hard seats, projector bloops and all, and the original ticket booth continues to be staffed by the tartish mannequin Trixie, in her signature cats-eye glasses.
476 First St. E., Sonoma, 707-996-2020, sebastianitheatre.com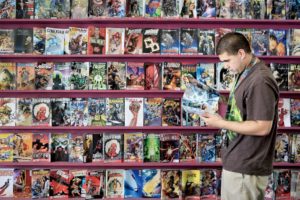 Place To Find a Superhero
Outer Planes Comics & Games: If Dr. Doom is threatening to devastate your world, who are you gonna call? Whether you're in search of Spiderman, Thor, Cyborg or Wonder Woman, the most likely place to hook up with your favorite superhero outside of Metropolis is at Outer Planes Comics & Games. It's one of the best places in the area to buy comic books, and not just the latest from DC and Marvel, but small-press and underground comics. At Outer Planes, being a nerd is Aqua Man-cool. Dungeons and Dragons rule. Come prepared to be unplugged: Owner Dan Radovic keeps it old-school, selling no computer or video games. It's just comic books and cards, from Magic the Gathering to Pokemon. Wednesday is Board Game Night, where you can drop by and play with actual three-dimensional people. Join a table or bring your own games. The shop periodically holds costume contests; it's your chance to actually be a superhero.
519 Mendocino Ave., Santa Rosa, 707-546-2000, planes.users.sonic.net
Now that you know, don't tell anyone about these little gems.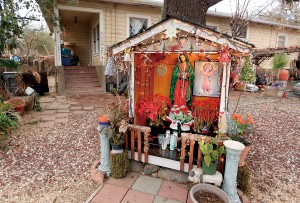 Roadside Altar
Highway 12: When Aldolfo Hernandez first laid eyes on the Virgin Mary statue at the U.S.-Mexico border crossing some five years ago, he felt compelled to take her home. He didn't have the right currency, so he kept on going. But he didn't get far. Hernandez, a landscaper who emigrated from Michoacan a quarter century ago, made a U-turn and went back to fetch the statue, persuading a vendor to take U.S. dollars. Ever since, people have been drawn to the Virgin Mary's serene presence.
From the small, open shelter Hernandez built for her in his front yard, she welcomes pilgrims to stop and light a candle or ask for an intercession. The Hernandez family lovingly tends the community altar, a brightly lit beacon of peace between Glen Ellen and Sonoma. Make a point to stop by late in the day every Dec. 12, when Hernandez invites all comers to help the family celebrate the Day of the Virgin of Guadalupe with live music, pots of pozole and hot chocolate. The lights around the altar are lit 24 hours a day, 365 days a year.
17123 Highway 12, Fetters Hot Springs
Remote Delectables
Raymond's Bakery: There's little to compel anyone to drive 8 miles west of Guerneville, then north another 6 miles to the middle of nowhere. Little, except for the heavenly food at Raymond's Bakery at Elim Grove, a bakery-lover's dream. You might at first rub your eyes: Is that building with the blue sign and lights beckoning among the redwoods just a mirage?
The seeded sourdough, raspberry tarts, double-chocolate brownies, hand-thrown pizzas and sandwiches are very real, and earn solid five-star Yelp reviews. Everything is infused with the passion of former high-techie Mark Weiss. Come for Community Beer, Wine and Pizza nights on weekends and bed down in one of the snug cottages, if only for the ethereal experience of awakening to the aroma of fresh-baked bread.
5400 Cazadero Highway, Cazadero, 707-632-5335, raymonds-bakery.com
Blackberry Patch
Joe Rodota Trail: Pick up the 8.5-mile Joe Rodota biking and walking trail that connects Santa Rosa to Sebastopol near the Prince Memorial Greenway (at West Third Street and Railroad Street in Santa Rosa). Along the way, as you get closer to Sebastopol, you can't miss the loaded, 8- to 10-foot-high mountain of blackberry bushes, typically popping with ripe berries in late June, July and August. You can always tell those who snack as they pick, because their stained purple fingers give way to purple lips and tongue.
Kids on shoulders are an excellent way to score those hard-to-reach berries. If you left home without a bag or bucket, veer off the trail and hit the Roseland Dollar Store (777 Sebastopol Road, Santa Rosa) to pick up Tupperware or Ziploc bags for berry storage.
parks.sonomacounty.ca.gov/Get_Outdoors/Parks/Joe_Rodota_Trail.aspx
Swimming Hole
Lake Ilsanjo: Remote Lake Ilsanjo in Annadel State Park isn't easy to reach, which makes it all the more rewarding to find on a hot day. There are plenty of trails leading there (see the website for a map), but basically you'll want to veer off the Warren Richardson Trail at the "Y" leading to the lake. Follow the trail to the end, where you'll find a bench, a rope swing, and probably a few folks swimming and fishing.
Annadel State Park, 6201 Channel Drive, Santa Rosa, 707-539-3911, parks.ca.gov
Villa for a Would-be Wine Baron
Casa Sebastiani: No invitation is needed to spend the night in the family home of one of Wine Country's most famous clans, although it will cost you up to $1,800 a night. As far as vacation rentals go, Casa Sebastiani, with its stone face and terra cotta tiles set within a landscape of Italian cypress, stone walls and terraces, is the complete package.
It's got historic provenance. August and Sylvia Sebastiani built the estate on a knoll above their family winery in 1947. Family photos can still be found inside. Pop open a crisp Chardonnay by the pool and take in the view of the winery and vineyards below. Cook up an Italian feast in the kitchen where Mama Sylvia stirred up her storied sauces and set out a spread on a carved stone table that seats 16. If the price seems steep, consider that it sleeps 14, big enough for a family reunion.
Beautiful Places Luxury Villa Rentals, 800-495-9961, beautiful-places.com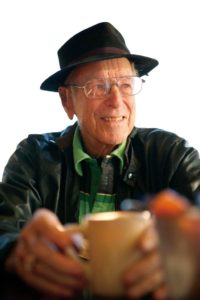 Place to Chat up Farmers at Daybreak and Concertgoers After Midnight
Pete's Henny Penny: During early mornings at Pete's Henny Penny in Petaluma, the cattle ranchers own the bar stools to the right of the door. When they're not talking shop (weather, machinery, bovine creatures, more weather), they're teasing the waitresses who know them all by name and nickname.
Open 24 hours a day since 1971, the Henny Penny is a truck stop with the heart of a diner. And locals are thankful it's the polar opposite of the chain restaurant Denny's across the street.
Owner Pete Magoulas is no longer with us (he died in 2003). But his tribute to the Chicken Little folk tale and Petaluma's egg basket heyday lives on, even late into the night on weekends, when rowdy crowds leaving music shows at the Phoenix and Mystic theaters often take over a handful of booths at a time, occasionally diving from one booth to the other. It helps that beer is served until 2 a.m.
Chicken-fried steak is a crowd favorite, as are apple dumplings. The biscuits and gravy are comfort food to put you to bed or to kick-start the day. The servers are as sweet as the sticky syrup dispensers on the tables, even if they're a tad wound up late at night. Maybe it's too much coffee.
4995 Petaluma Blvd. N., Petaluma, 707-763-0459, find them on facebook.com.
Beginner's Surf Spot
Doran Beach: Surfing the rugged, unpredictable North Coast waters can often get a little too gnarly, and not in a good way. If the potentially deadly rip currents and sleeper waves don't get you, the choppy, meaty waves can ruin your day.
Salmon Creek is the most popular local break, but it's often less than ideal for the average beginner just learning how to walk in a wetsuit. So short of a cruise ship's wave pool, where does a newbie learn to paddle out and stand up on a board? When 10-foot swells roll in at Salmon Creek Beach, the much more sheltered Doran Beach can turn them into modest, well-formed 4-foot breaks, perfect for getting the hang of it. Doran is where Bob Miller, owner of Bob's Surf Shack in Bodega Bay, often takes beginners for the first time.
201 Doran Beach Road, Bodega Bay, 707-875-3540, parks.sonomacounty.ca.gov
Place to Go After You Get Out of Jail
The Wagon Wheel Saloon: Many years ago, the Wagon Wheel Saloon offered one of the best deals in town that you never wanted to accept. It was a "Get Out of Jail" coupon. If you were booked at the main Sonoma County Jail in Santa Rosa, upon your release you could walk three blocks to the Wagon Wheel and flash your papers for a free drink.
That's what a good dive bar is for, right? These days, it's the stuff of legend, since the new owners have stopped the practice. "Even then, we still get people coming in here every once in a while with their papers, asking for a free drink," says bartender Mark Mandoli. "I guess the deputies still tell them this is the place to go when you get out." Even without the free booze, it's still the best bar to hit when you're sprung from the joint. It helps that the Wagon Wheel is open from 10:30 a.m. to 2 a.m., and that the place has no windows. If your misery loves company, Johnny Cash's "Folsom Prison Blues" is on the jukebox.
3320 Mendocino Ave., Santa Rosa, 707-546-1958, find them on facebook.com