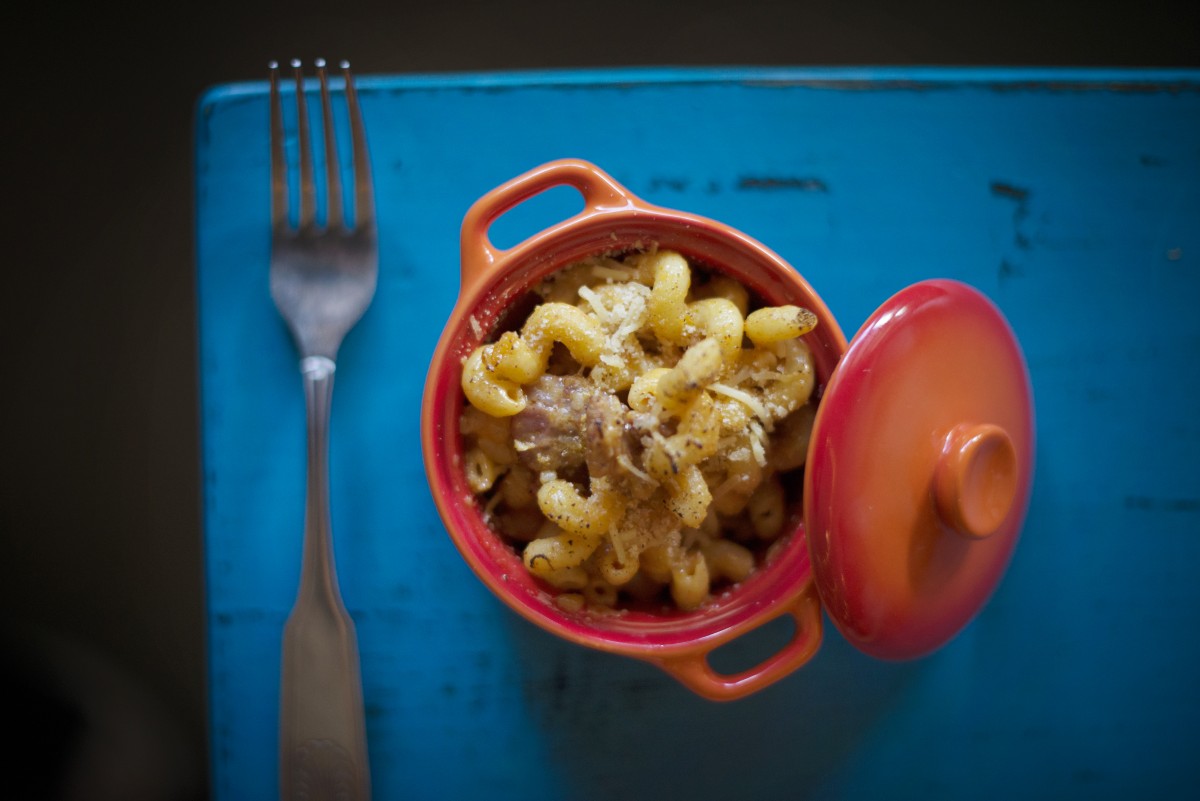 From vineyards to farms, there's harvest-season bounty everywhere in late summer and early fall, much of it on offer at local restaurants. Here are 8 spots to enjoy this most delicious moment of the year.
Tasca Tasca
You're about to love tapas again. Putting a Portuguese spin on traditional Spanish small plates, Manuel Azevedo (LaSalette, Café Lucia) serves everything from fried piri piri potatoes with saffron aioli, to goat stew, salt-cod cakes and Portuguese mac and cheese in nibble- size portions. The idea is to order between three and seven items, presented on beautiful butcher boards, to share with the table. Or just hog it all yourself. With so many choices, feel free to go out on a culinary limb: try ceviche, blood sausage, escargot in garlic butter and Portugal's national soup, caldo verde. Prices are $15 for three plates, $24 for five and $32 for seven. There's also a great Portuguese wine list, but the passionfruit and pomegranate sangria is our official favorite drink of summer.
122 W. Napa St., Sonoma, 707-996-8272, tascatasca.com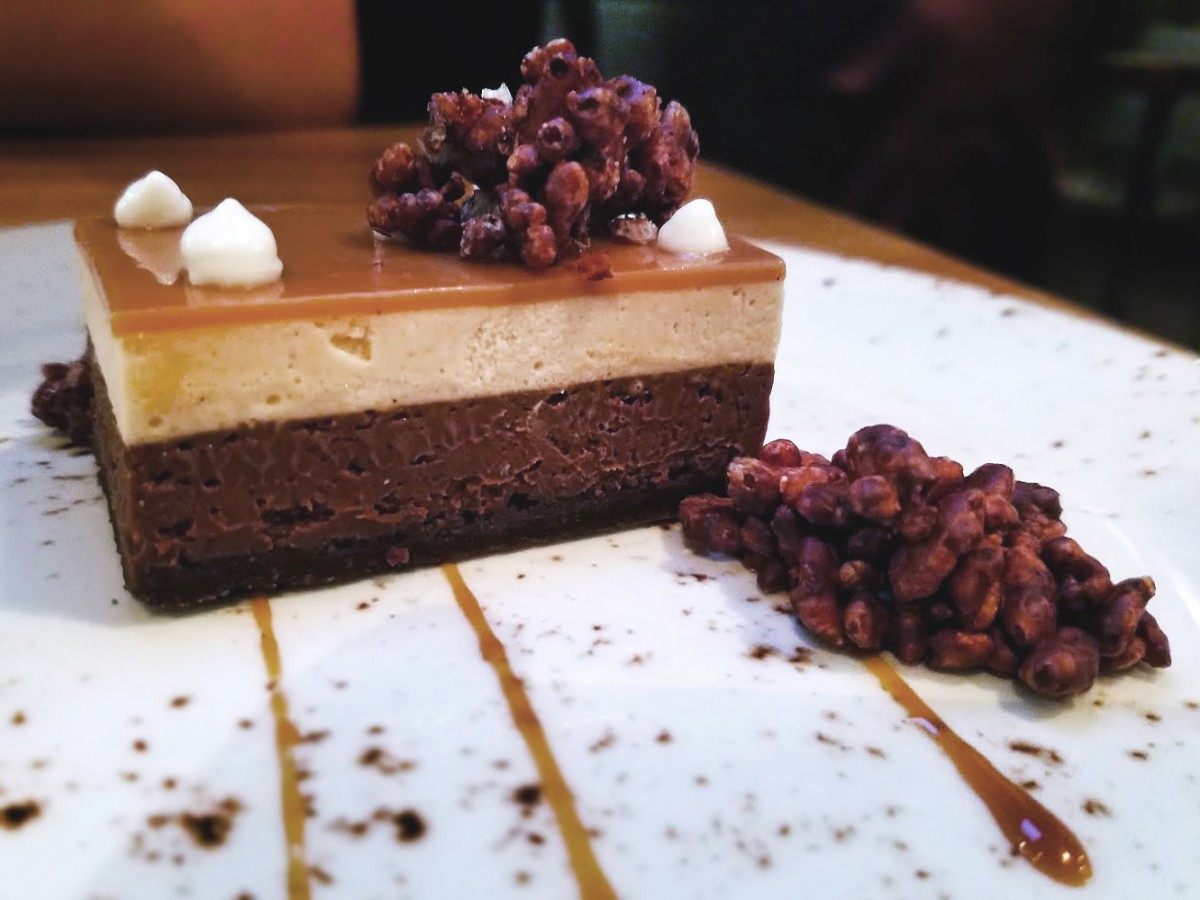 The County Bench
This upscale wine bar is a stellar addition to downtown Santa Rosa's more casual food scene. After extensive renovations of the former Caffe Portofino, the space has been transformed into a modern urban restaurant. There's a heavy focus on small, sharable plates including deviled brussels sprouts, quinoa crackers with cured salmon and sour cream, and grilled short ribs. In the warmer months, butter lettuce salad with Santa Rosa plums, and farro and ham hock salad, are refreshing lunch options. Don't miss the chicken thighs in pimenton with chorizo and chickpeas for a bigger, sharable entree. The restaurant is the full package, with a hefty wine list, inspired craft cocktails and desserts that rival any served at far more expensive eateries. Happy hour is one of the best bets in downtown.
535 Fourth St., Santa Rosa, 707-535-0700, thecountybench.com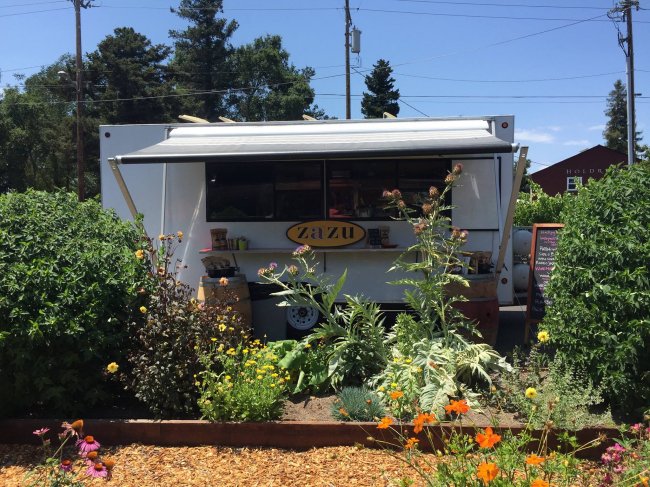 Black Piglet
This seasonal stand at Davis Family Vineyards in Healdsburg is a come-as-you-are garden party Friday through Sunday, from 11:30 a.m. to 3:30 p.m. through October. Pick your own tomato (when they're ripe) and get it topped with Black Pig Meat Co. bacon, lettuce and mayo for the ultimate BLT. There's also pork belly poutine, maple and bacon donuts, strawberry and rose sorbet, Jenny's Pies and, of course, Davis Family wines to sip. It's a family friendly summer tradition you'll want to incorporate into your weekend plans.
52 Front St., Healdsburg, 707-433-3858, davisfamilyvineyards.com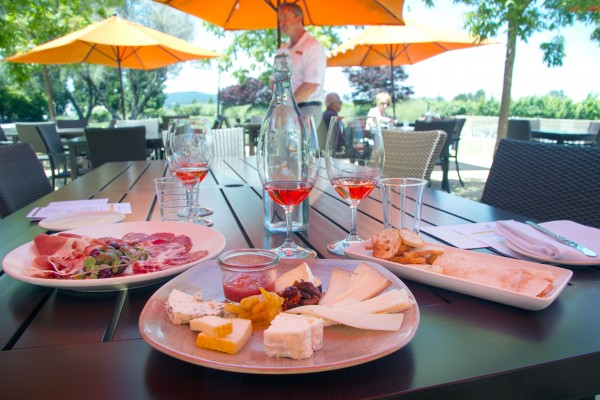 Terrace at Rodney Strong Vineyards
There's no better time of year to while away a few hours in the vineyards, drinking wine and philosophizing on the good life. One of the very best spots to do that is the cozy little terrace dining patio at this Healdsburg winery. Executive chef Tara Wachtel packs as much flavor as possible into luxe bites that show off her kitchen chops and the flight of wines that accompany the pairing. Chicken-fried mushrooms with pea shoots, tarragon aioli and slaw are a natural for Pinot Noir, and watermelon with roasted corn is a winner with rosé. $55, reservations required.
11455 Old Redwood Highway, Healdsburg, 707-431-1533, rodneystrong.com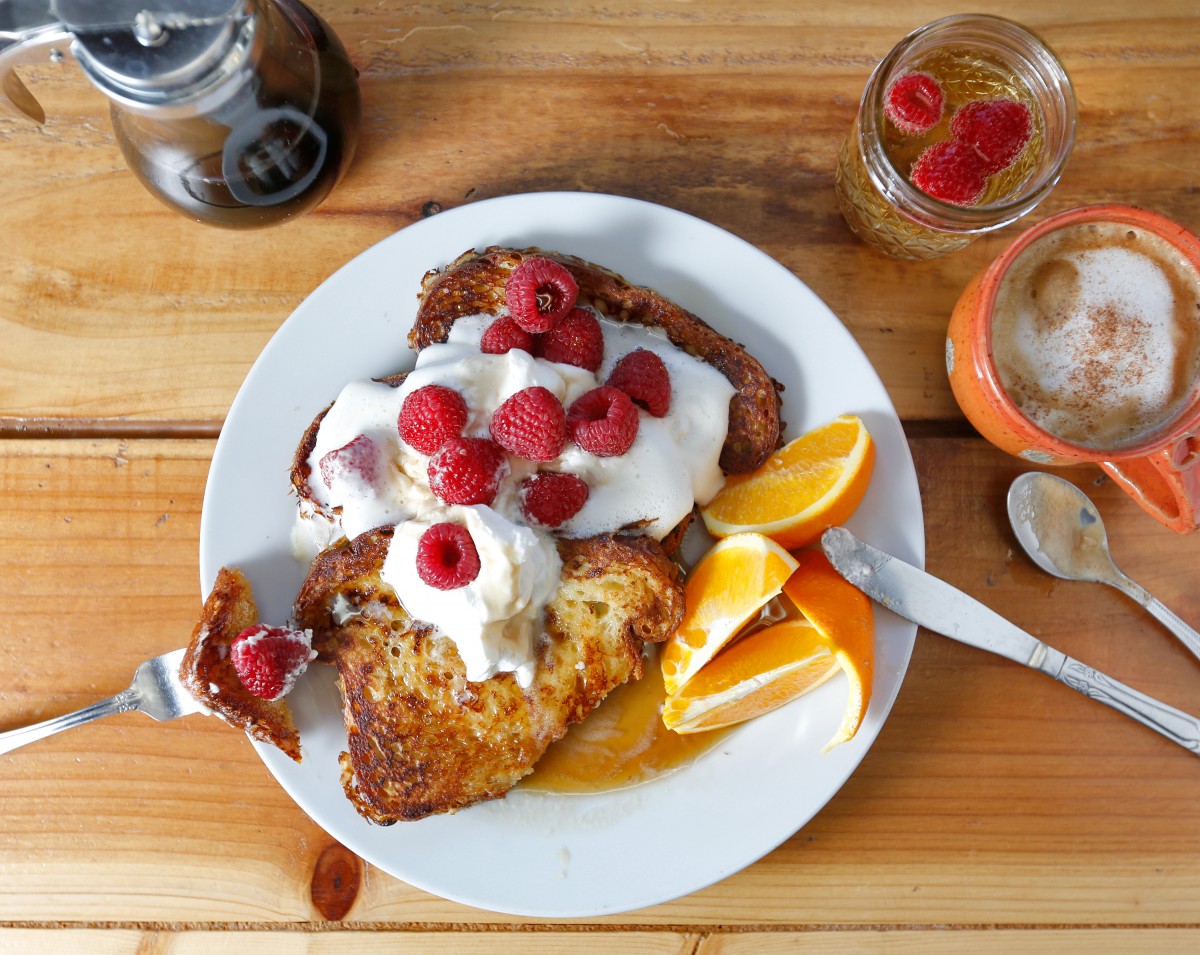 Estero Cafe
This unassuming little cafe on the way to the coast is worth a stop for breakfast or brunch, because this is way more than a greasy spoon. A dedication to local farmers is key, with a board outside giving a high-five to the day's produce. Highlights include hash browns and the cafe's signature breakfast sandwich, with two thick slices of Sonoma Meat Co. bacon, fresh eggs, seasonal greens and Estero Gold cheese, made just a few miles away. The coffee's strong, the patrons friendly, and perhaps best of all, there is a little asterisk at the bottom of the menu that notes, "We deep-fry in locally sourced pork lard."
14450 Highway 1, Valley Ford, 707-876-3333, facebook.com/esterocafe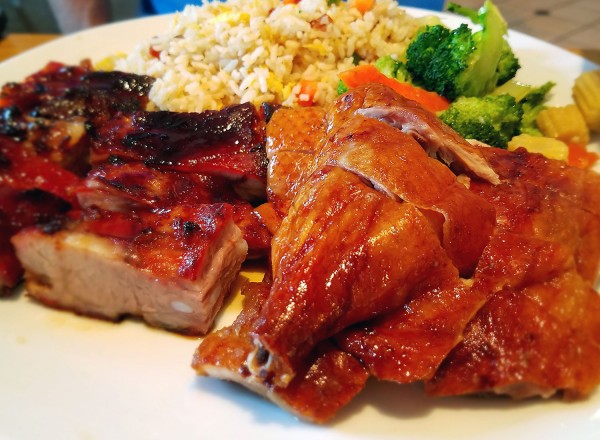 Fantasy Restaurant Hong Kong Style BBQ
Lacquered roast ducks, heads still on, hang inside a glass case, along with a dictionarysized hunk of pork belly, at this curious Chinese-style barbecue spot hidden away in east Petaluma. This is the real deal, and clearly not for every taste; but for those with a serious hankering for meat, the two-item barbecue plate is a hearty meal for even the biggest eater. Enjoy the show as the chef slices and dices a whole duck in mere moments, and the sushi chef shows great skill. There's an approachable Chinese buffet for those more interested in lemon chicken or sweet and sour pork.
1520 E. Washington St., Petaluma, 707-658-1866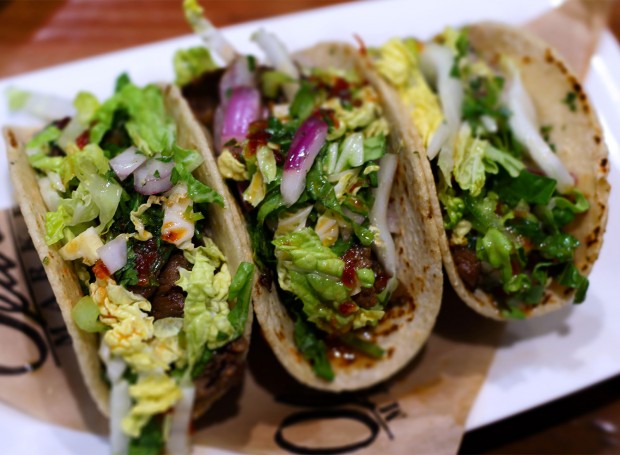 Oliver's Tavern Off the Green
Having a tavern in a grocery store is a bad idea … not. Whether you call it "Saturday afternoon spouse parking" or a spot to grab a cold one before grabbing a gallon of milk, Oliver's Market's Tavern Off the Green (located just off the Windsor Town Green) makes shopping a whole lot more fun. The new pub inside the store is a casual gathering place with local beers on tap and an affordable tavern-style menu. The concept allows patrons to eat anything from the store in the tavern, functioning as a stand-alone spot for lunch meet-ups, happy hour and after-school hummus plates, with plenty of tables and bar seating. There's also a refrigerated case with cold bottles of beer, wine and soda.
Bell Village, 9230 Old Redwood Highway, Windsor, 707-687-2050, oliversmarket.com
---
A Napa Option…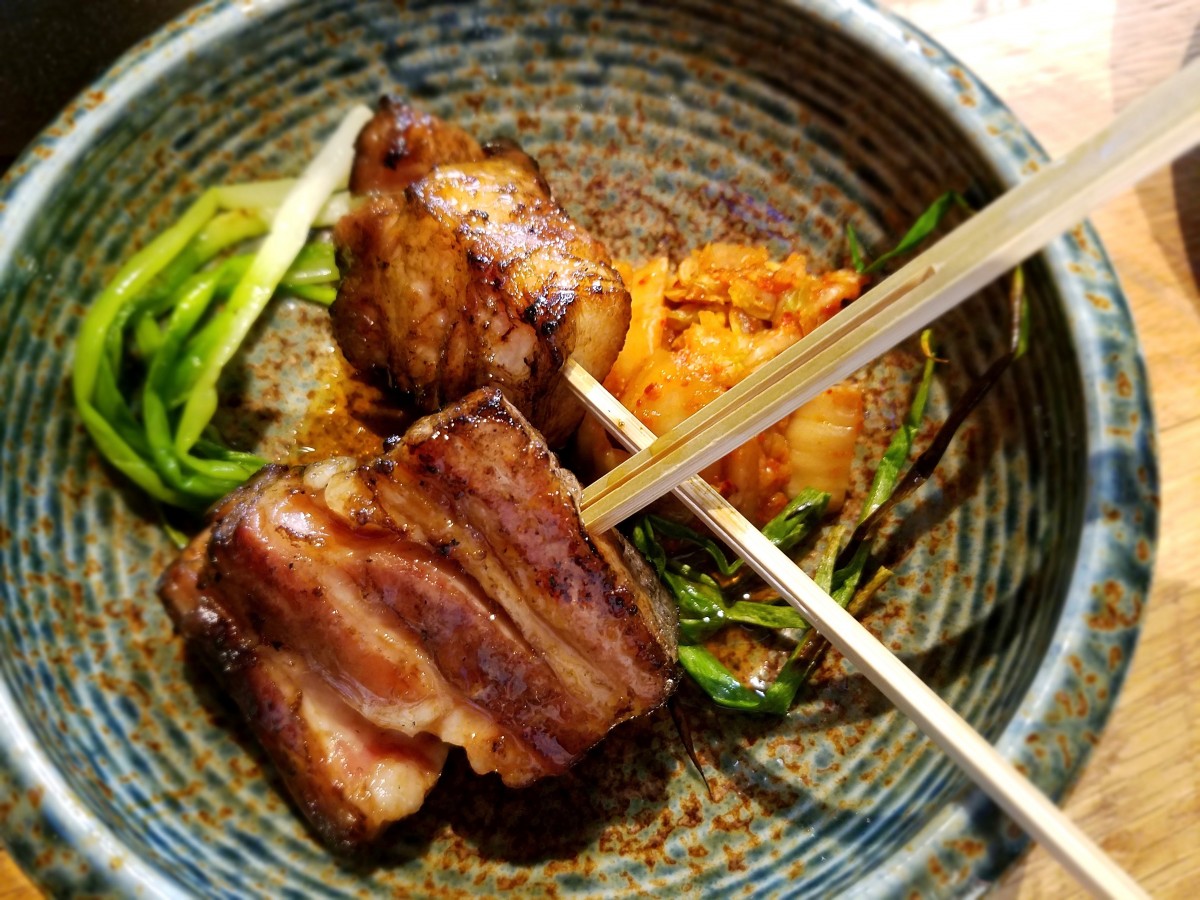 Two Birds/One Stone
Sonoma celebrity chef Douglas Keane is at the helm of this new St. Helena yakitori spot. It's worth the drive just to see the soaring interior of the renovated Freemark Abbey, where Keane and co-owner Sang Yoon (Father's Office and Lukshon in Los Angeles) have built this Japanese-inspired pub. Like the boisterous but culinarily disciplined Keane, the restaurant is a wonderful tangle of contradictions: flipflop- casual with luxury decor; a bowl of fried wontons served next to aerated tofu; precious baby vegetables from Kendall-Jackson's celeb farmer, Tucker Taylor; creamed corn and foie gras with cherry blossom gelée. Collaborator Nick Peyton is a familiar face in the dining room. An eclectic wine list from Kevin Reilly includes on-tap wines made for the restaurant, plus sake and craft cocktails.
3020 St. Helena Highway N., St. Helena, 707-302-3777, twobirdsonestonenapa.com