This Saturday, treat yourself to a night of sinfully sweet takes on your favorite tracks as the Halloween Covers Show takes the stage at The Phoenix Theatre in Petaluma.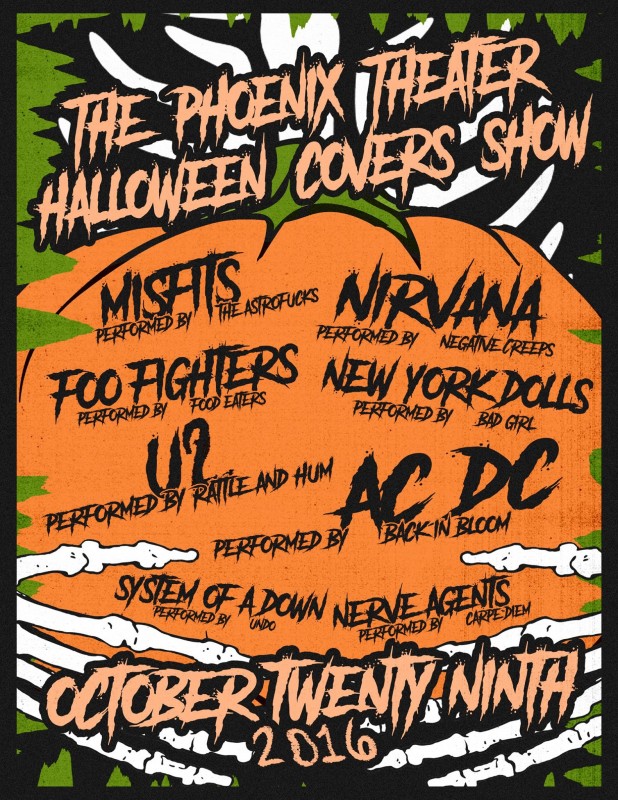 A popular event on the local underground music scene, the Halloween Covers Show gives musicians a chance to playfully reinvent themselves as different artists for a one-time special performance. This year's lineup includes local versions of bands like U2, Misfits, Foo Fighters, AC/DC and Nirvana.
"We've been practicing for almost every week for a few months," said Casey Colby, frontman of Nirvana cover band Negative Creeps.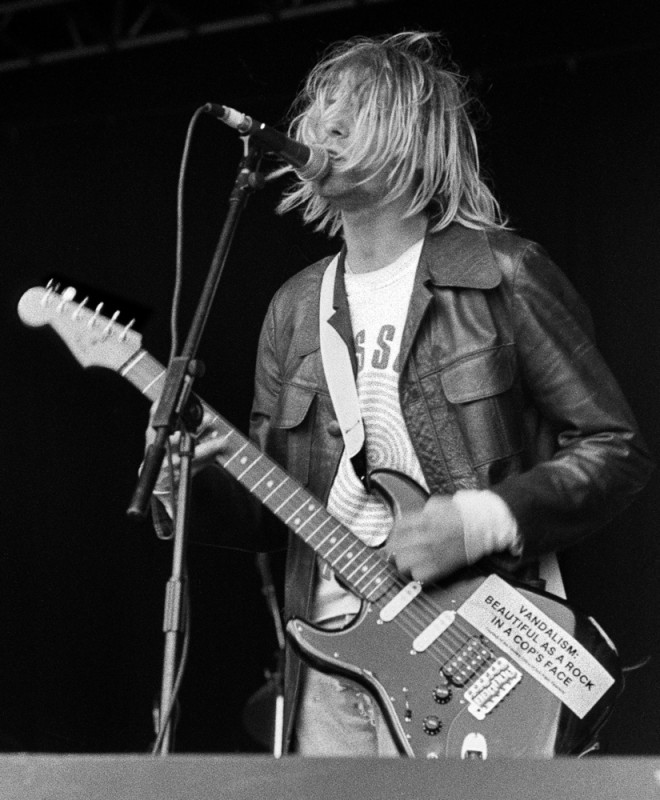 Much like most of the artists on the bill, the Nirvana cover band is very different to Colby's main musical project, The Down House, a shoegaze band with influences such as The Jesus and Mary Chain and The Ronettes. For Colby, this is a chance to pay tribute to one of his favorite bands, "Nirvana is one of the first bands I ever listened to and the songs are really fun to play."
The show, which started out as a house party in Santa Rosa, was nearly cancelled this year due to the limited capacity of the house it had previously been hosted in. It was saved by the Phoenix Theater's talent booker Jim Agius who, together with Phoenix's general manager of 30 years, Tom Gaffey, decided to give the show a new home.
"It just seemed like such a shame to let that show just go away," Agius said.
Agius and Gaffey are committed to preserve the event's tight-knit community feel at the larger venue.
"To make it feel personal, we're going to have the performance take place on a stage in front of the stage, then have Halloween decoration behind everybody on the stage," said Agius "It'll be more like a floor show, but we'll be using the house [sound] system."
And the music will indeed take center stage at the Phoenix, "I think that at the house it was party first and music show second," Agius said. "That's definitely going to switch…the emphasis is going to be on the music."
---
The Halloween Cover Show
Where: The Phoenix Theatre, 201 Washington St, Petaluma, CA 94952
When: Saturday, October 29, 2016, Doors: 7:00 pm / Show: 7:30 pm
Tickets: thephoenixtheater.com $10.00
Bands/Set Times:

7PM – Doors
7:30PM – System of a Down (undō)
8PM – Nerve Agents (Carpe Diem)
8:30PM – New York Dolls (Bad Girl)
9PM – Foo Fighters (Food Eaters)
9:30PM – AC/DC (Back in Bloom)
10PM – Misfits (The Astrofucks)
10:30PM – Nirvana (Negative Creeps)
11PM – U2 (Rattle & Hum)
Subscribe to Our Newsletters!