Snuggle up in front of a fireplace, soak in a hot tub under a starry sky, or kick-back in a cozy couch — these charming Sonoma County cabins have everything you need for some good-old fashioned seasonal hibernation. Worried about cabin fever? We've thrown in a luxe lodge just for you.
Research by Josephine Clements.
Harrison Creek Cabin – Monte Rio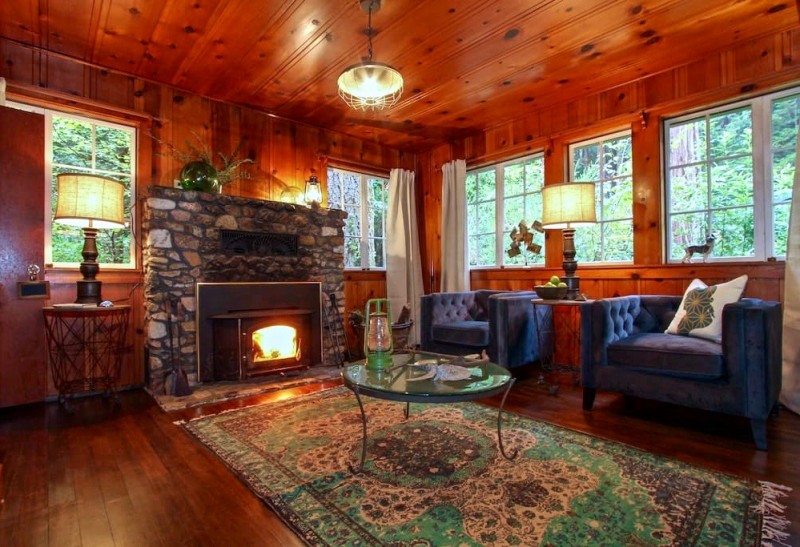 Built in 1906, this three bedroom cabin was recently renovated to enhance comfort and preserve the cabin's historic charm. The house features an outdoor spa and two fireplaces; the surrounding garden is host to a collection of rhododendrons, camellias, ferns and, of course, old-growth redwoods. Next to the house, Harrison Creek runs most of the year and, in rainy months, a spectacular waterfall takes center stage. For restaurant outings, the trendy and quaint town of Guerneville is only four miles away — or drive a little further to the historic hamlet of Duncan Mills and the tempestuous seashores of the Pacific.
$225 per night, sleeps 5. More information here: airbnb.com/15271847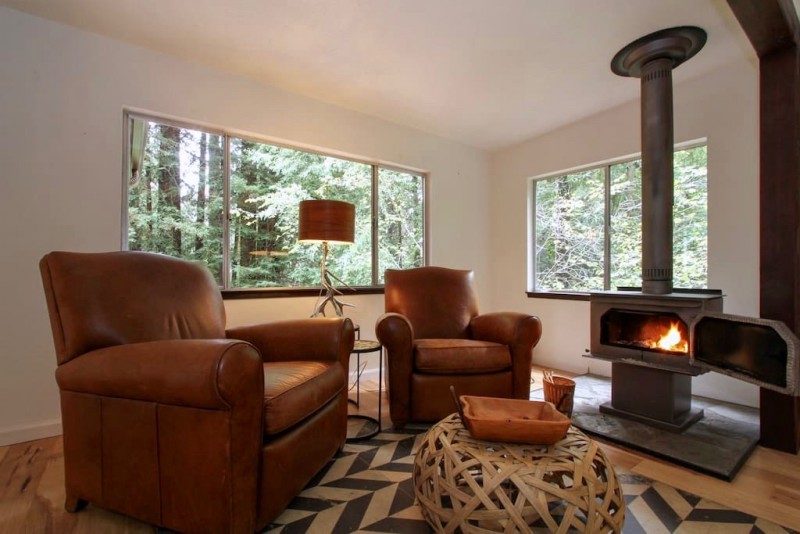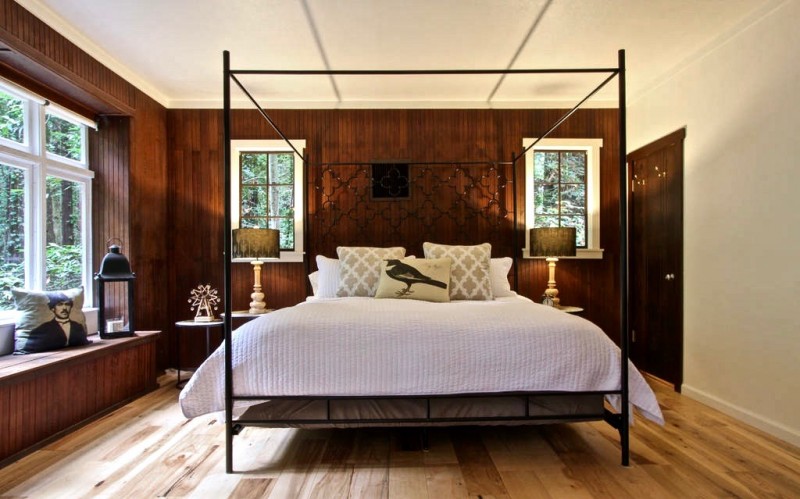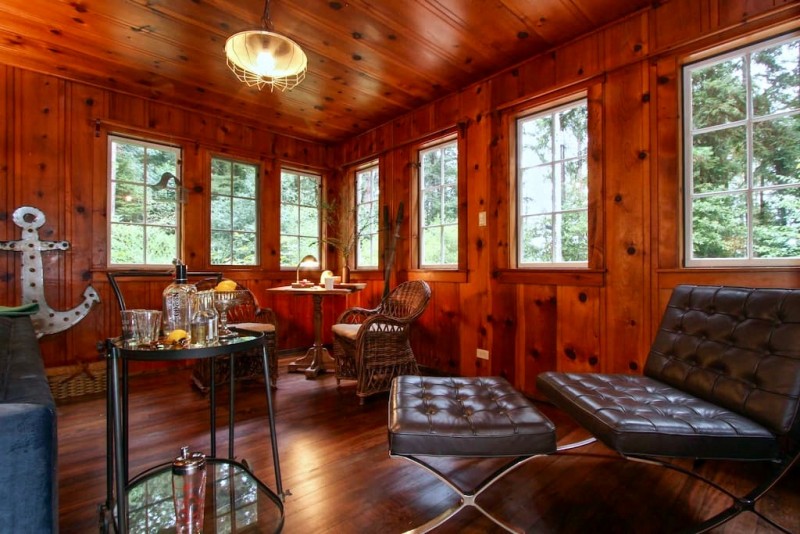 Redwood Cabin – Sebastopol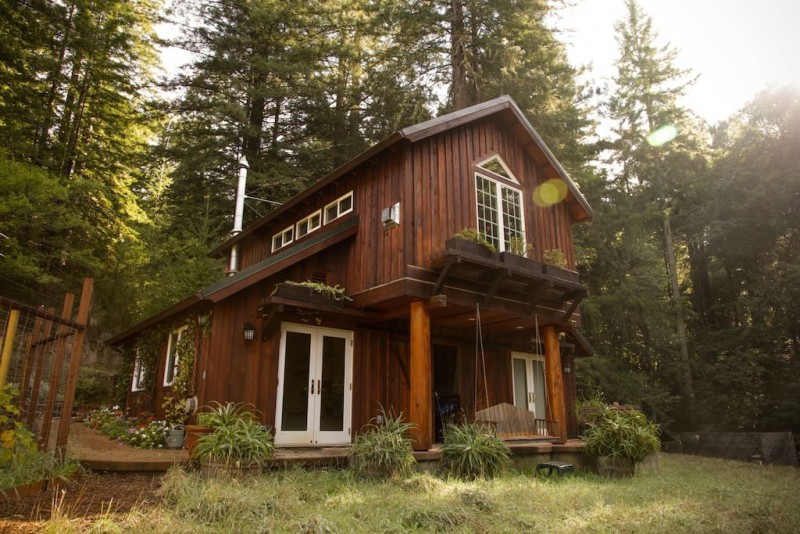 Overlooking a pond and a two-acre meadow, this cute redwood cabin offers a quiet retreat for reading, relaxing and meditation. Have breakfast at nearby Wildflour Bread Bakery, followed by a zen afternoon at Osmosis Day Spa and then spend the evening on the futon chaise in front of the fireplace. The best feature? No cellphone reception.
$145 per night, $155/night for 4 guest, and $800 for one week. More information here: airbnb.com/757633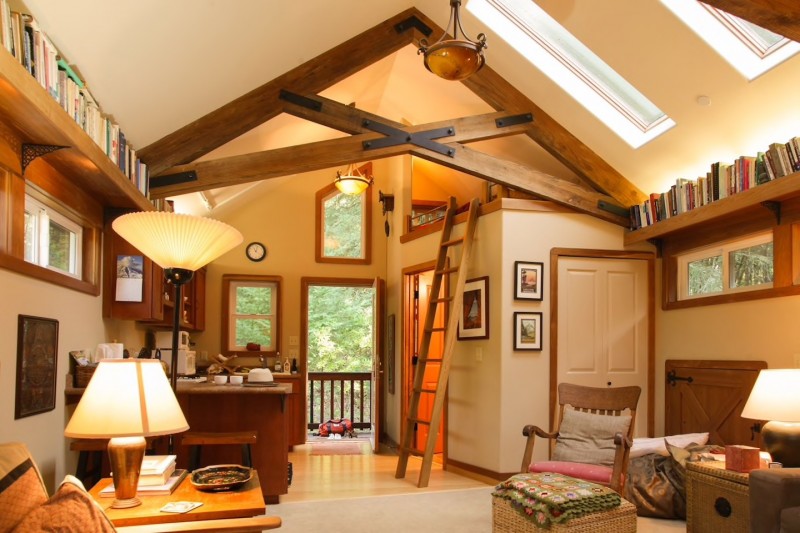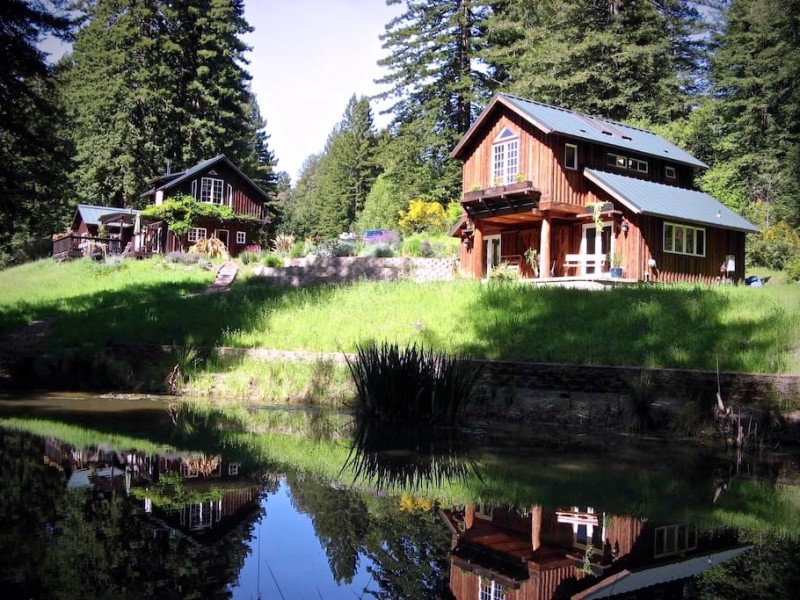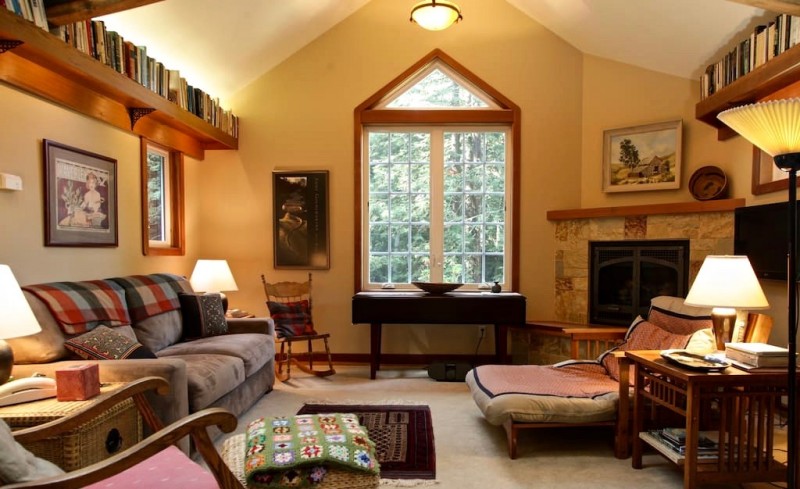 Charles Schulz's Cabin – Sebastopol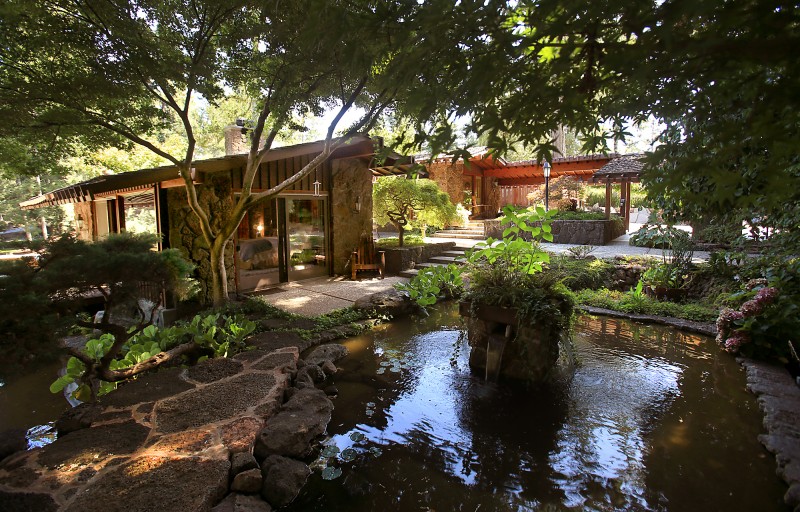 Described as "Hidden Cabin of Famous Cartoonist" on Airbnb, this vacation rental was originally built in the 1960s as a private drawing studio for "Peanuts" creator Charles Schulz. This is a unique opportunity to stay in the place where one of the most iconic comic strips was drawn, while enjoying the serenity of the Sonoma County woods. Just 10 minutes outside of Sebastopol, this secluded oasis comes with its own four-hole golf course (rumor has it a few Hollywood celebrities have played here), fireplace, expansive deck, and Japanese-style garden with pond, waterfalls and maple trees. Take a short hike though the redwoods, pick fresh fruit from a variety of trees on the grounds – apples, lemons, plums, apricots, cherries – or just soak up the atmosphere of this very special place.
$499 per night, sleeps 2. More information here: airbnb.com/5641993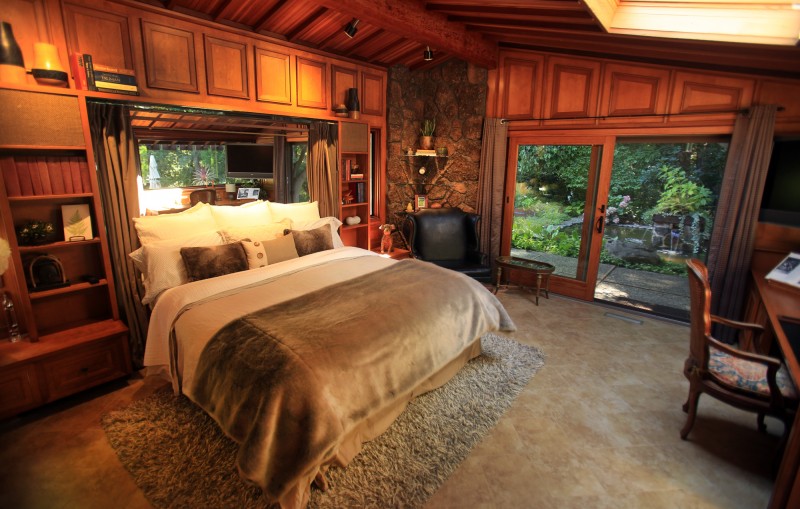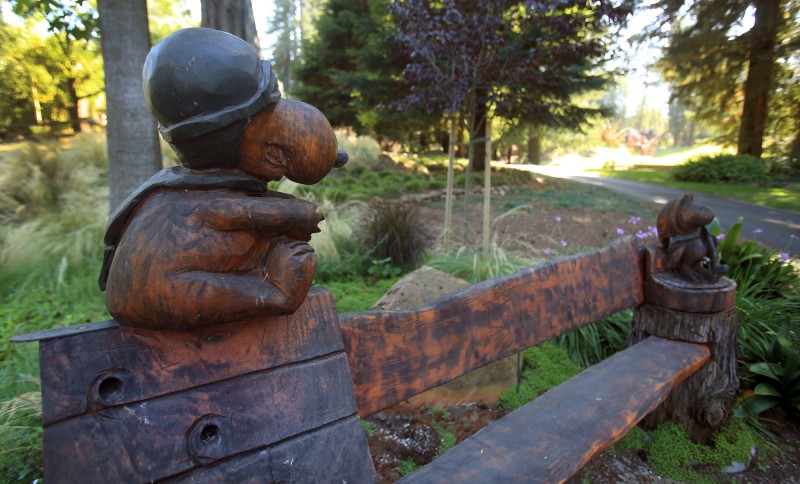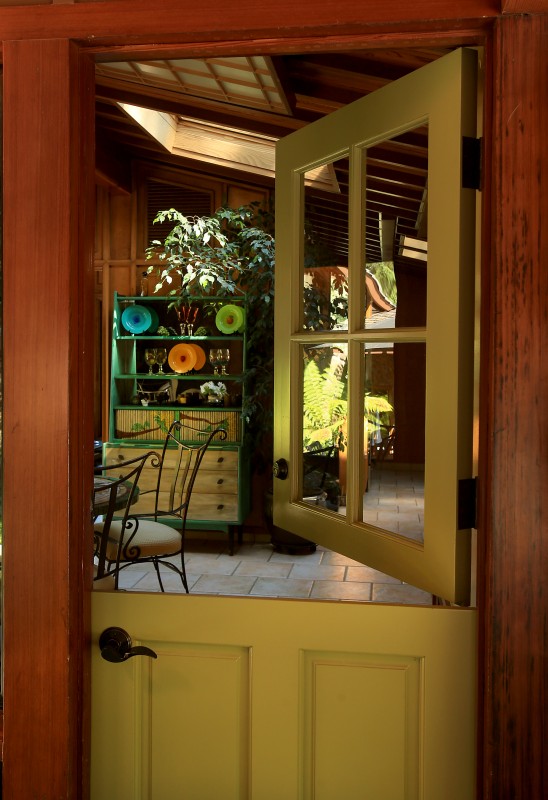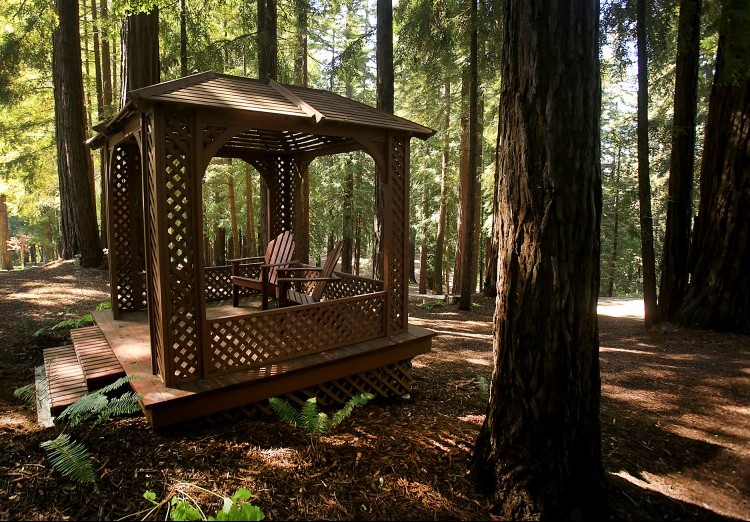 A-Frame Cabin – Cazadero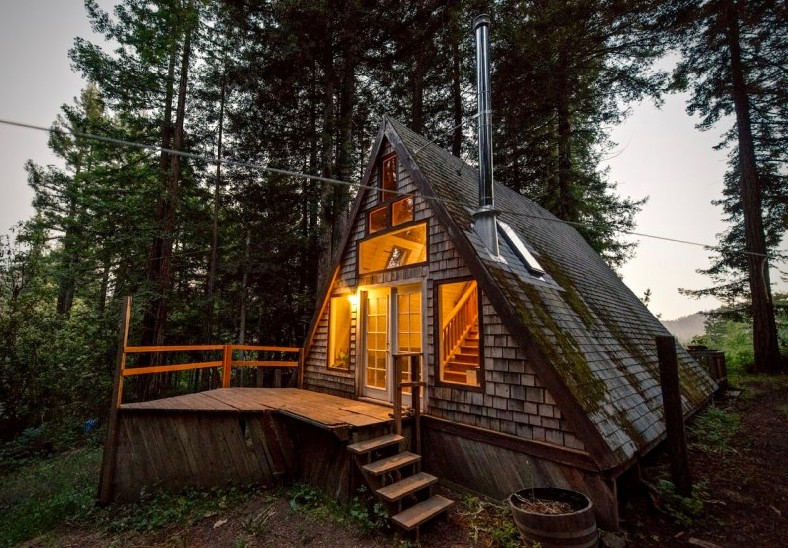 Surrounded by redwoods, this little house in the woods is the dream retreat for an artist, writer, musician — or a couple looking for a romantic getaway. There's a wood-burning stove for cooking stews and other comfort foods (and plenty of cookbooks for inspiration), a record player for your Sonoma County soundtracks, a well-stacked bookcase, and homey details throughout. This cabin is a ten-minute drive from the Sonoma Coast, and just fifteen minutes from Guerneville; head west and you'll hit the charming town of Duncans Mills; go east to Monte Rio, and catch a movie at the historic Rio Theater.
$140 per night, sleeps 2. More information here: airbnb.com/2437969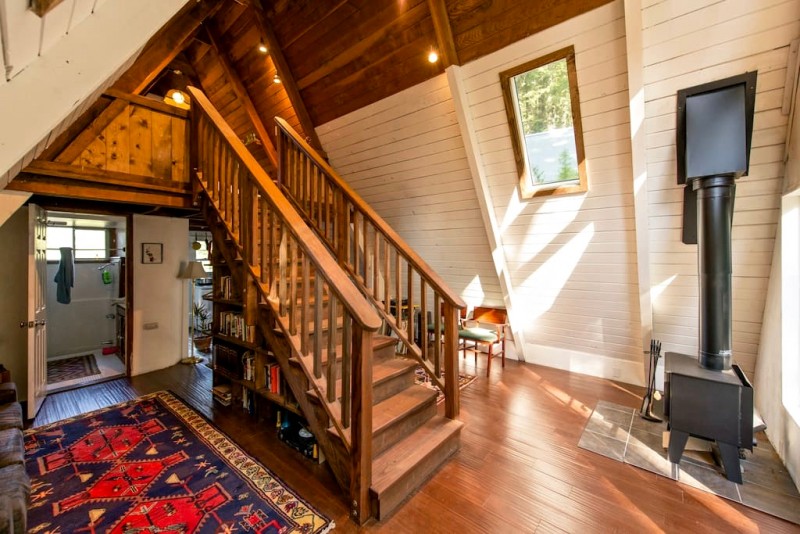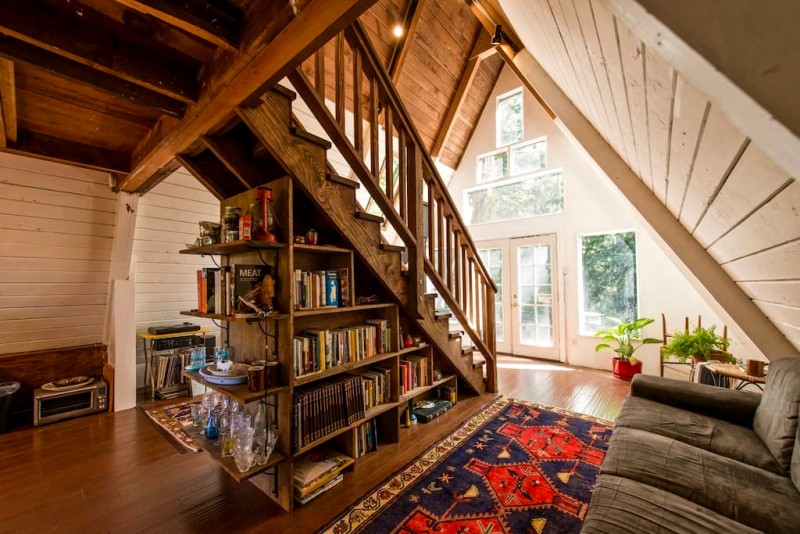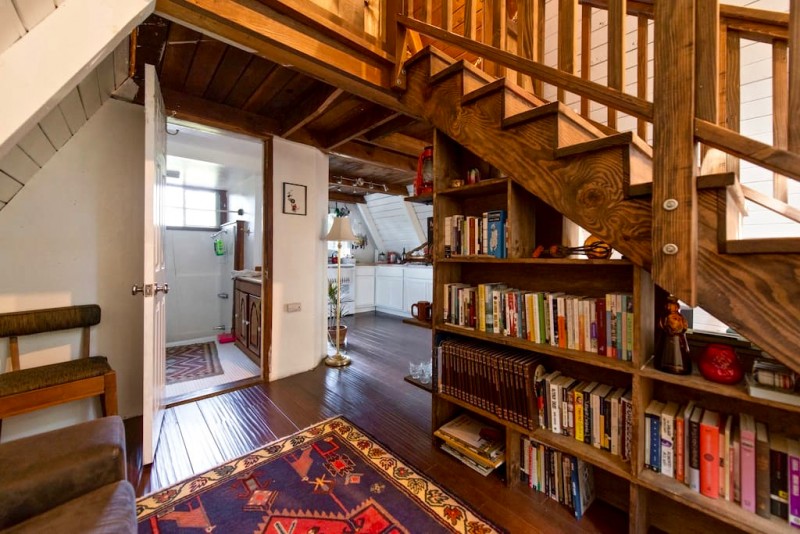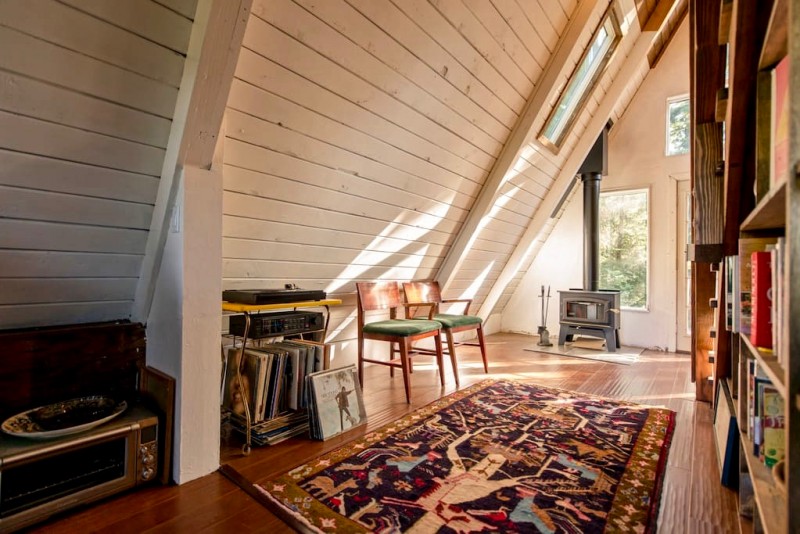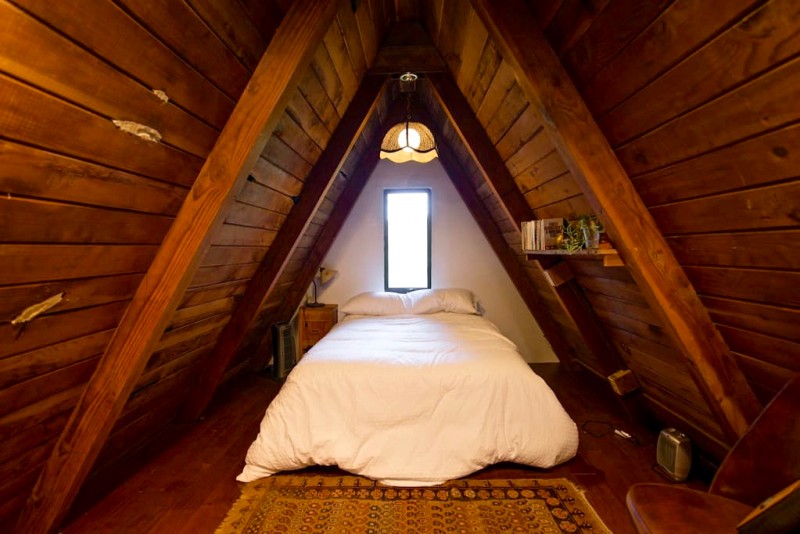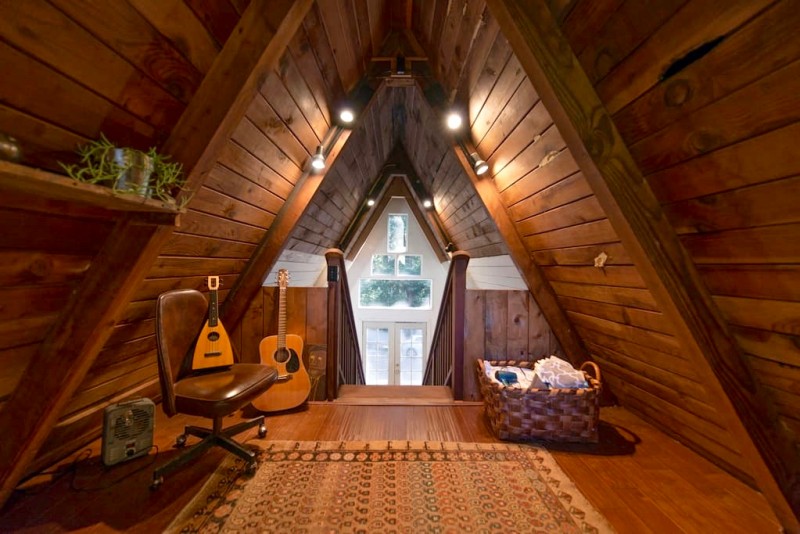 Cabin with Private Chef – Guerneville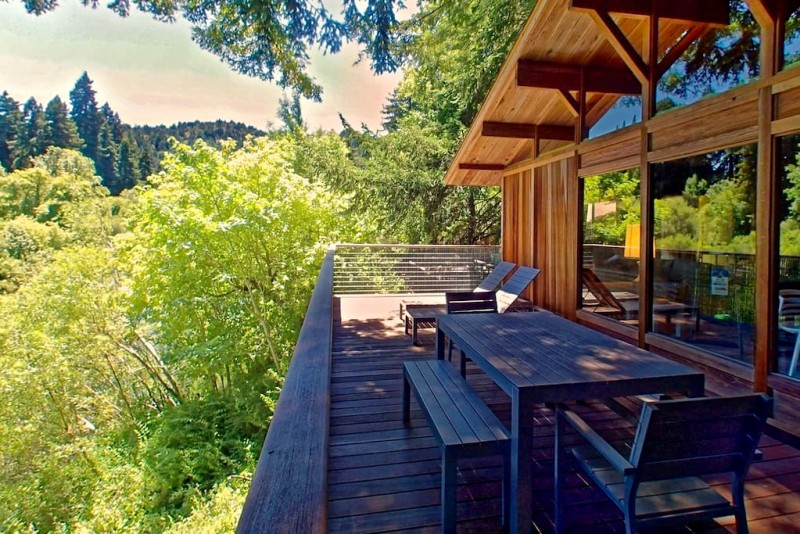 This mid-century modern cabin — called the Lucky Bend Lookout — was architect-designed and constructed in 1966 and features an open-floor plan, an elevated treehouse-style wraparound deck, floor to ceiling windows, redwood walls and ceilings, and stairs leading down to the Russian River and a private dock. One of the bedrooms features a sturdy set of bunk beds for a comfy summer-camp setup – if you'd like to bring the kids on your winter getaway. Too comfy to cook? A private chef is available upon request.
$229 per night, sleeps 8. More information here: airbnb.com/1227826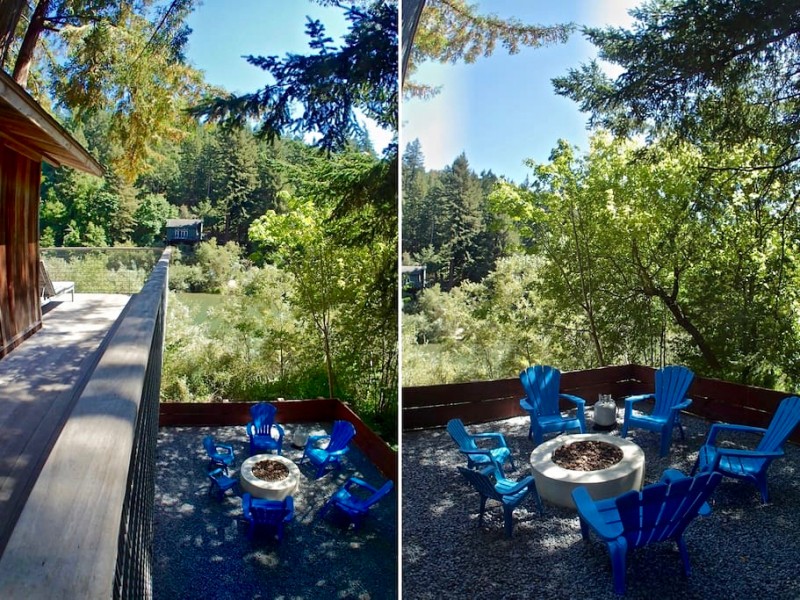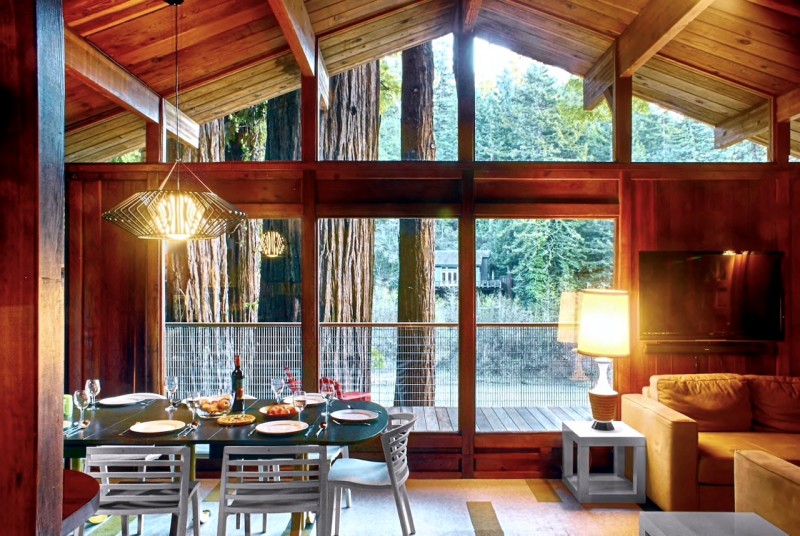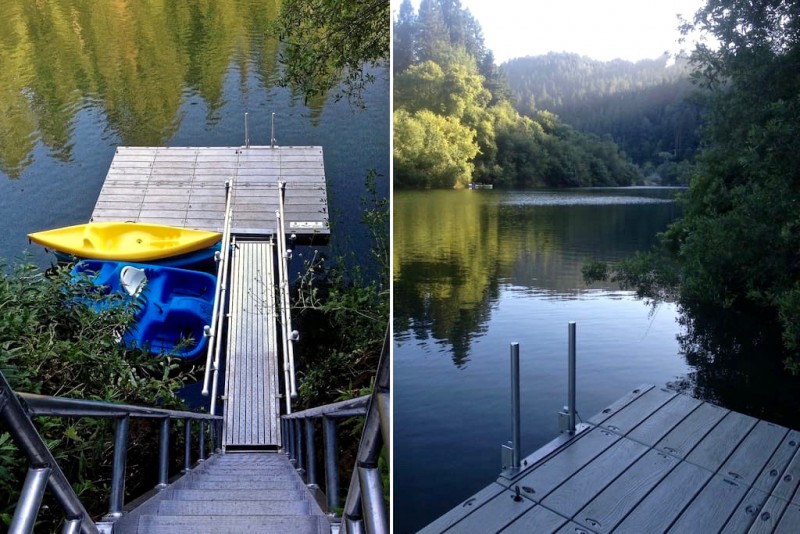 Redwood Treehouse Cabin – Guerneville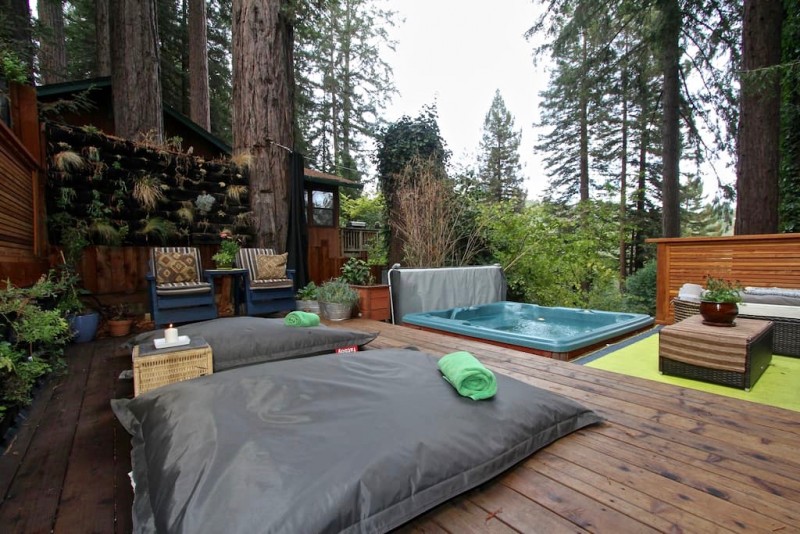 This handcrafted Redwood retreat, built in 1932, offers an out of the ordinary winter getaway. The house features high ceilings throughout and a handcrafted wood spiral staircase leads to a loft-style master bedroom with windows overlooking the treetops. Outside on the wraparound deck, there is a fully-equipped gas-range grill and a hot tub. What else could you possibly need to relax in real Russian River style?
$325 per night, sleeps 4. More information here: airbnb.com/1243953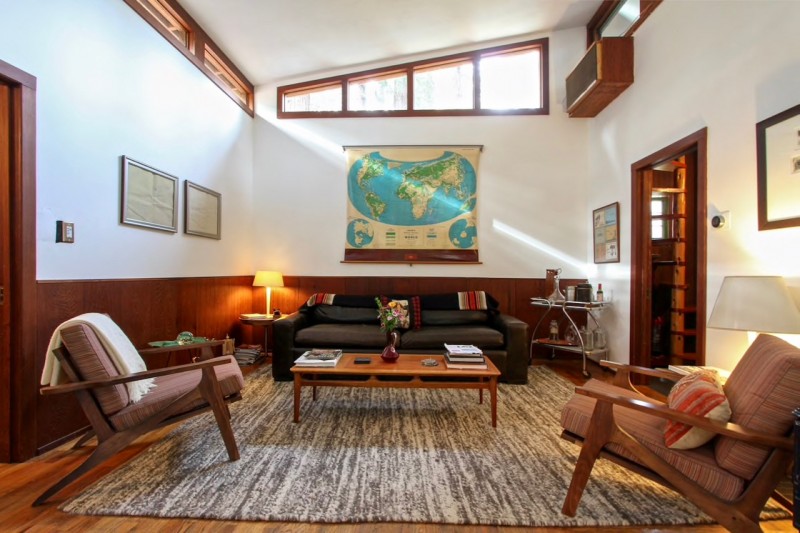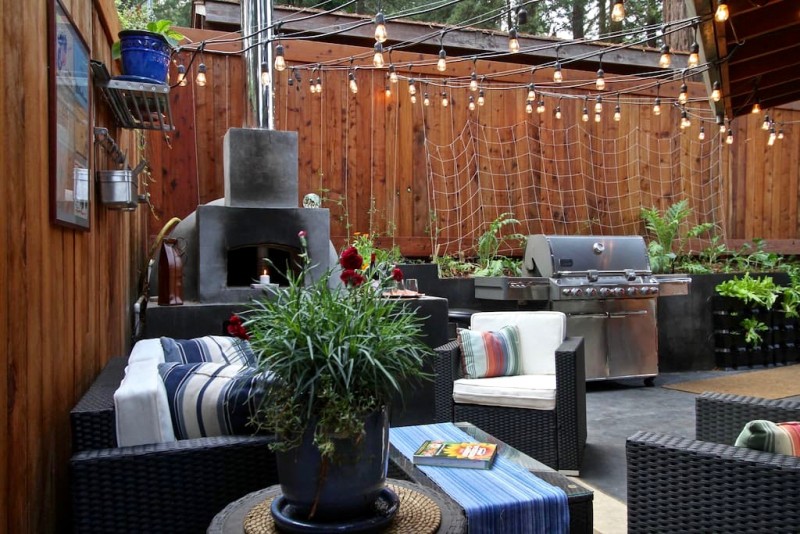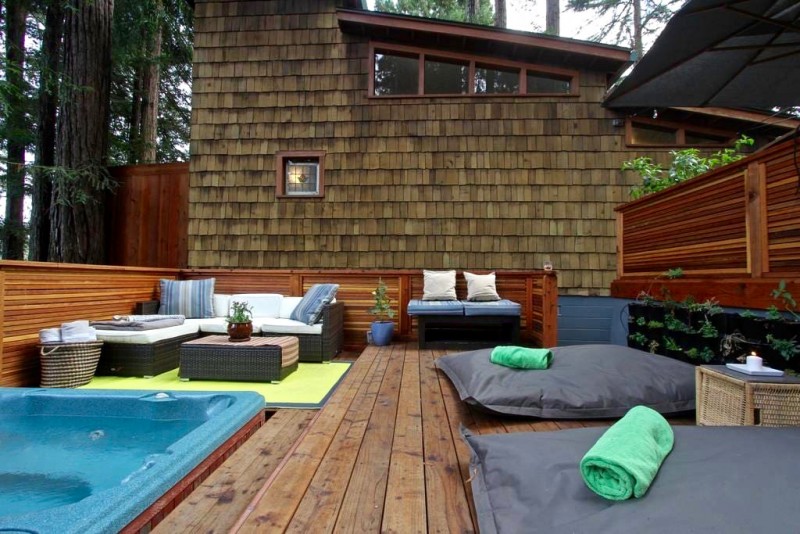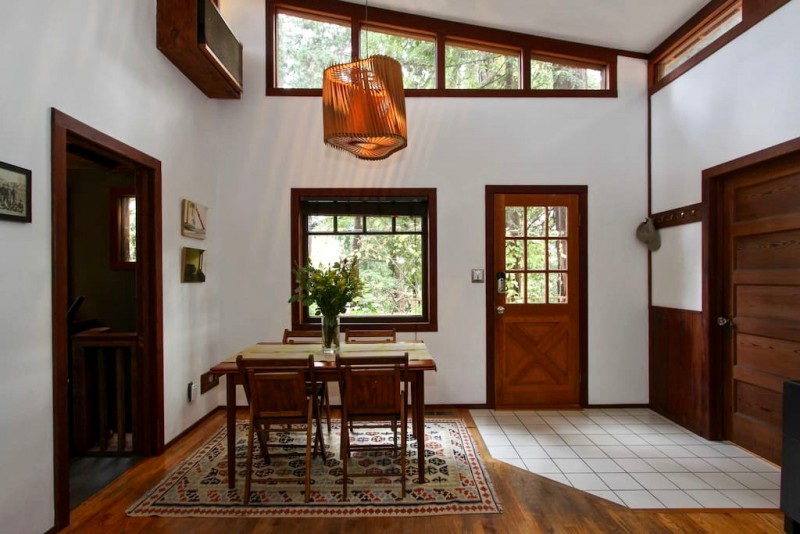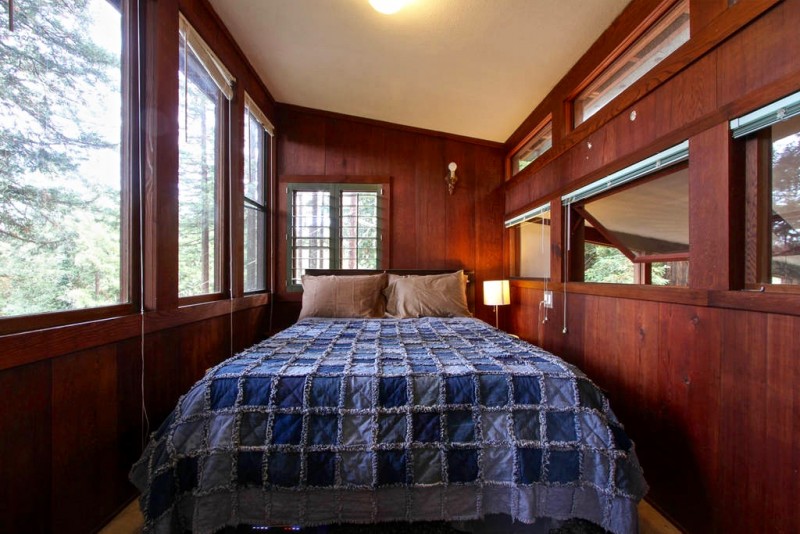 Luxe Lodge – Healdsburg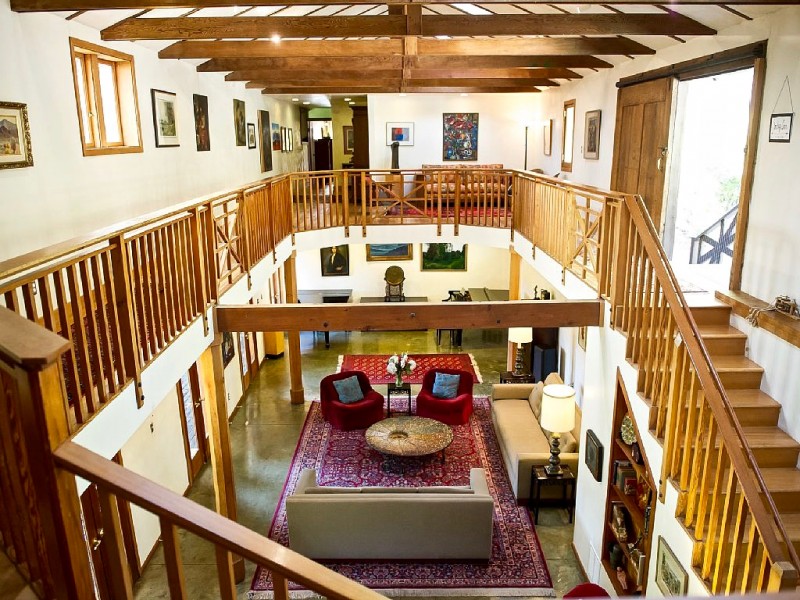 If you'd like to treat your whole family to a cabin experience – minus the fever – this 4000 square feet luxury lodge in Healdsburg sleeps 10 and has a 25-feet open-beam ceiling. Originally a turn-of-the-century premium horse-training stable, the lodge consists of 31 horse stalls, most of which have been converted into living space, preserving the crafted woodwork and original stall doors with silver-plated hand wrought hardware. The house surrounds a 10,000 square foot courtyard and is situated on 11 acres with oak and bay trees, trails and a secluded hot tub. Our favorite perk is the 6 ft grand piano and the lap pool crafted out of natural river rock.
$927 per night, sleeps 10. More information here: vrbo.com/932716