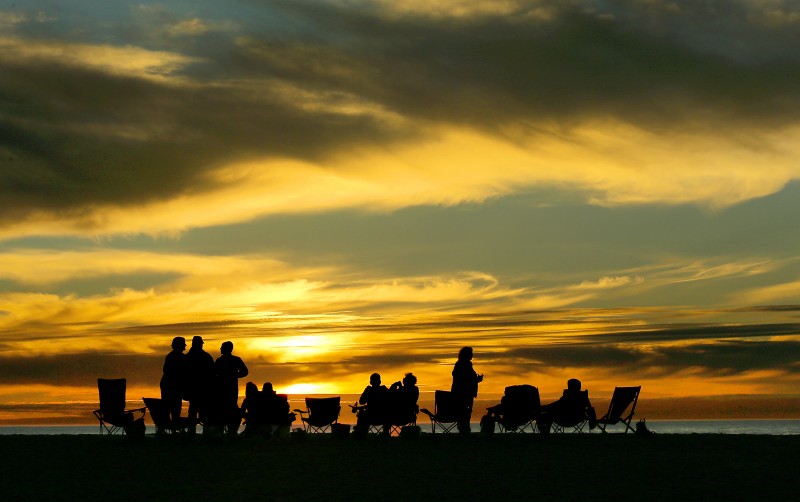 Camping is usually considered a summertime activity, with many Sonoma County campgrounds filled to capacity during the warmer months. There's no better way to spend a vacation than taking hikes during the day and then spend the night by the campfire, telling stories and eating s'mores.
But the best camping experiences happen in the fall and winter months, when most people are busy shopping for the holidays and the crowds are staying warm inside. Without the throngs of people, the animals are more comfortable roaming in their natural habitat, and the plants are starting to take over now that they aren't getting trampled. If you can brave the cold and don't mind the rain, nature will reward you with stunning wildlife and wilderness views.
So grab your hiking boots and get ready to have a cold-weather camping adventure at one of these three campgrounds: 
BODEGA DUNES CAMPGROUND – Bodega Bay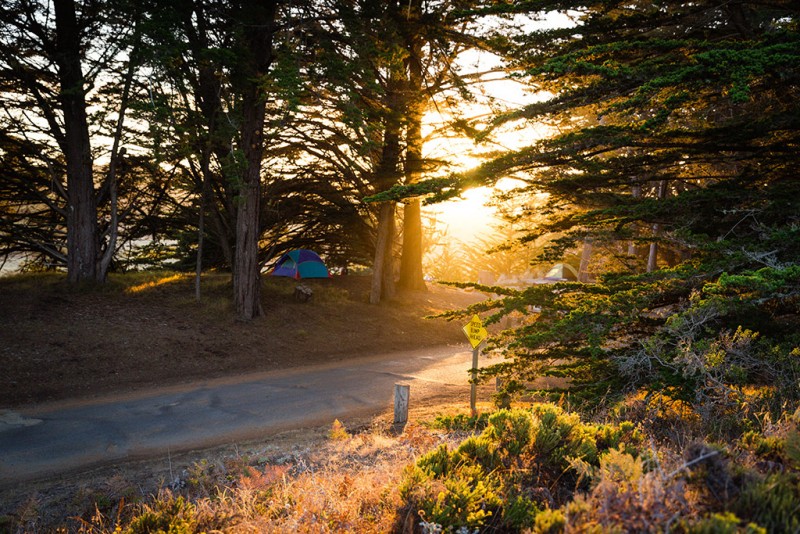 The Bodega Dunes Campground is an extremely popular summertime destination in Sonoma County. There's 98 available campsites and, when it's warm outside, they quickly fill up – so privacy is scarce and noise levels can be high. But, head out to the dunes in the winter months and you'll generally have your pick of sites and you'll be able to hear the waves at night – as opposed to another campfire song from three tents down the row.
You can bring your RV here, but there aren't any hookups available, so a tent might be your best option. Since there won't be as many large groups making noise at all hours, the nylon walls of the tent will let you hear the nocturnal animals as they start their evening foraging.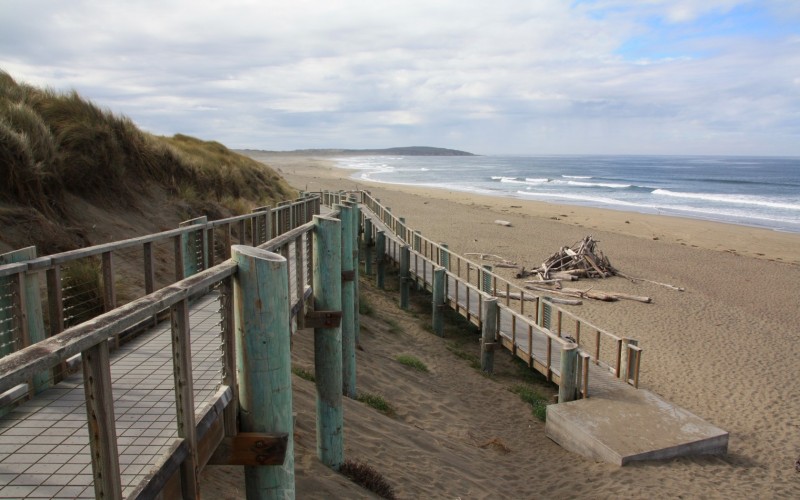 Many of the campsites at Bodega Dunes Campground are within short distance to the Bodega Bay beach. This is a wonderful place to walk during a chilly morning with a pair of binoculars – you might catch sight of a whale or two. Or watch the sunset with the one you love, and enjoy a moment of meditative calm.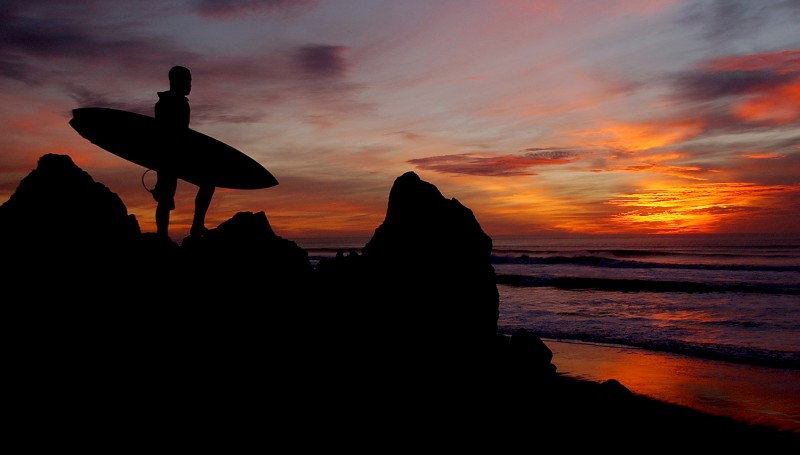 Although it's cold outside, campfires are not permitted on the beach. This is done in order to protect the Western Snowy Plover, one of the many local birds you'll see during your stay. This particular bird is listed by the Federal Endangered Species Act as a threatened species, so having a chance to see one in its natural habitat is a special experience.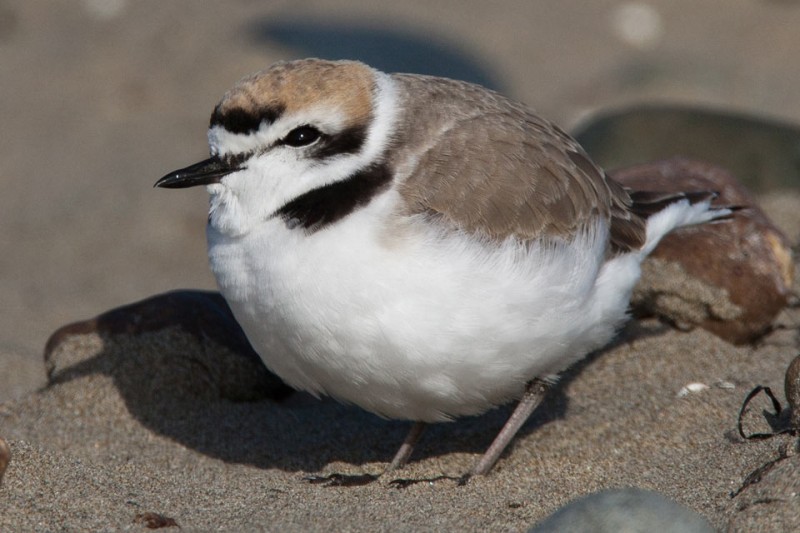 Get your cold-temperature sleeping bags ready: Bodega Dunes Campground, 2485 Highway 1, Bodega Bay.  
POINT REYES NATIONAL SEASHORE – Point Reyes Station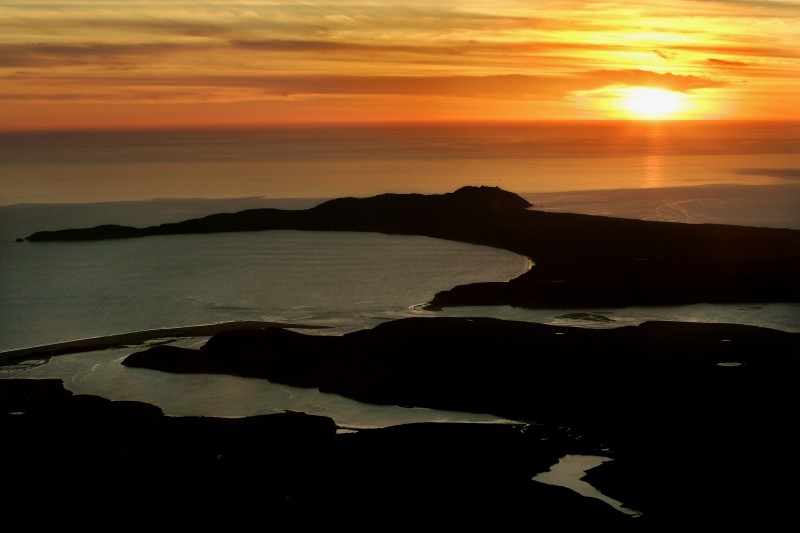 If you're ready for a camping adventure that takes you far away from the crowds – and their vehicles –  Point Reyes National Seashore in Marin County is the place for you. This camping destination only offers backcountry hike-in and boat-in camping. You can choose to stay at the Coast Camp, Glen Camp, Sky Camp, Wildcat Camp or Tomales Bay; as long as you have your sturdy hiking boots on.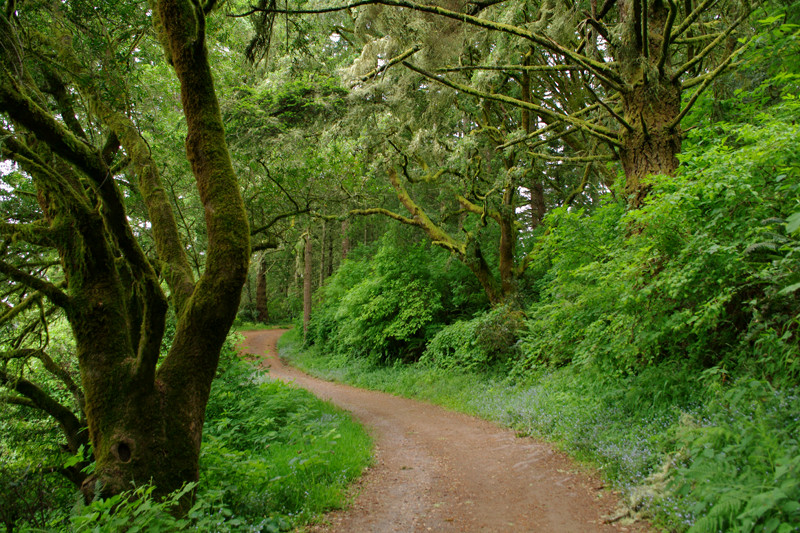 The hike to your camp will be worth it. No matter how cold the weather is, you'll warm up quickly as you go, and the unspoiled nature around you will ease away any holiday woes.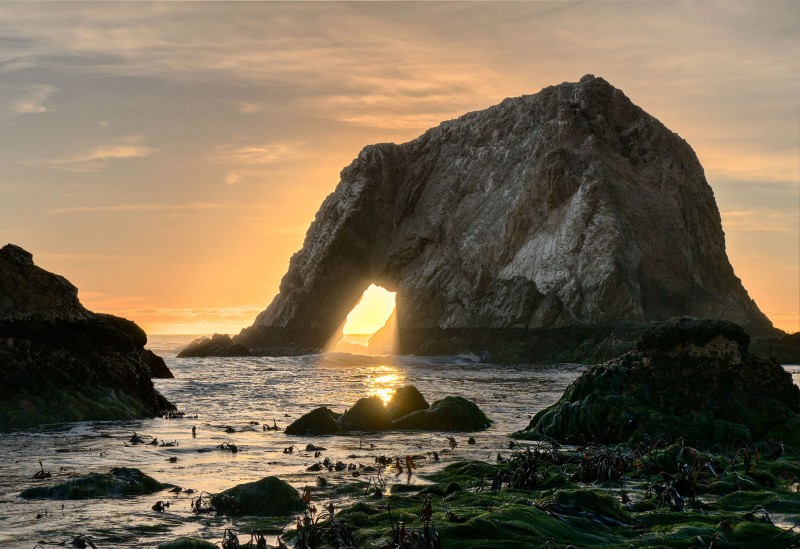 Elephant Rock can be seen from McClure's beach – a tricky hike, but well worth the effort. If you time your adventure during low tide you can head all the way out to Elephant Cave to get the best view of the rock from across the water. The low tide will also reveal a myriad of sea life such as starfish and barnacles clinging to the rocks, and great tide pools waiting for you to take a closer peek.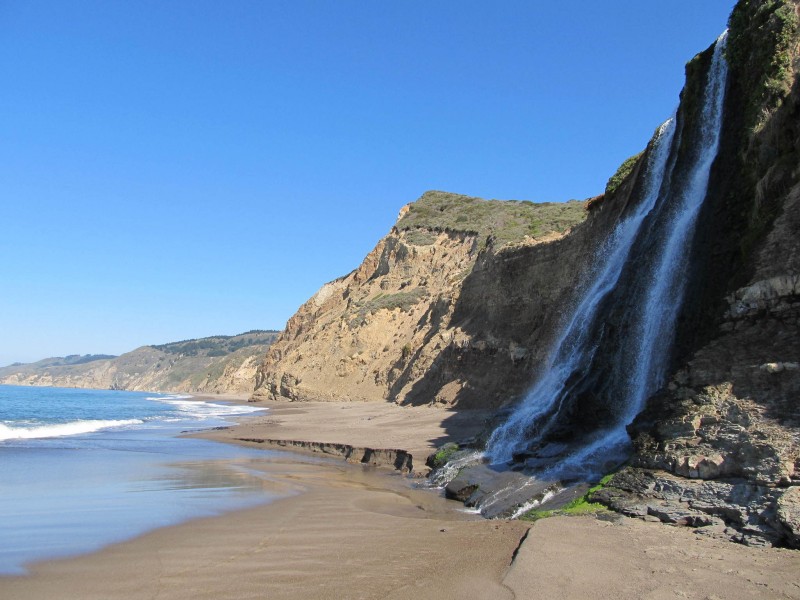 Alamere Falls is a round-trip hike of around 13 miles from Point Reyes National Seashore, so make sure you bring your most comfortable shoes. This "tide fall" (a waterfall that flows directly into the ocean) is a rare occurrence and a fantastic sight to see.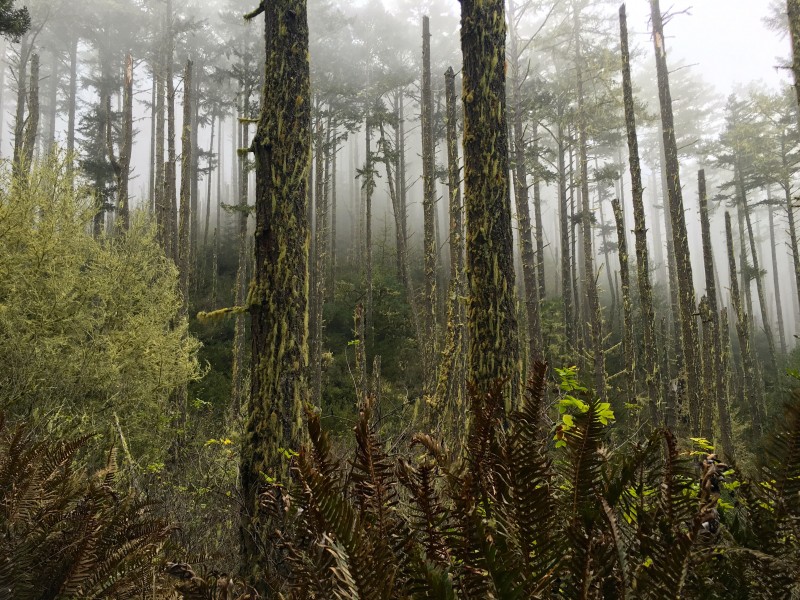 The fog at the coast helps bring a peaceful quiet to any outdoor excursion. If escape was your end-goal, this is the place you'll find it.
Make sure you have some good hiking shoes: Point Reyes National Seashore – 1 Bear Valley Road, Point Reyes Station
GERSTLE COVE CAMPGROUND, Salt Point State Park – Jenner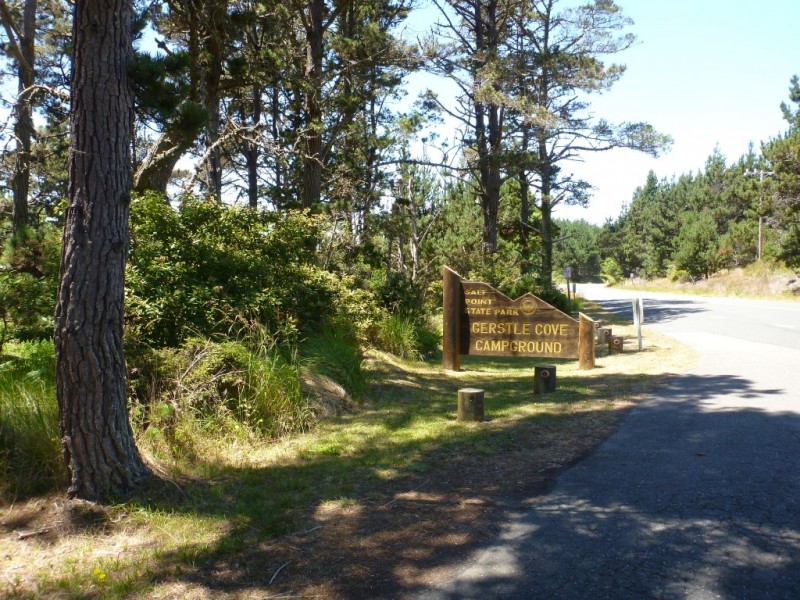 Salt Point State Park in Jenner is well developed, and all sites come with a fire-ring, picnic table, and food locker. Gerstle Cove Campground is located on the coastal bluffs, on the ocean side of Highway One. With 30 family campsites available, this campsite quickly gets filled in the warmer months. In the winter months, you'll have your pick of where you'd like to pitch your tent.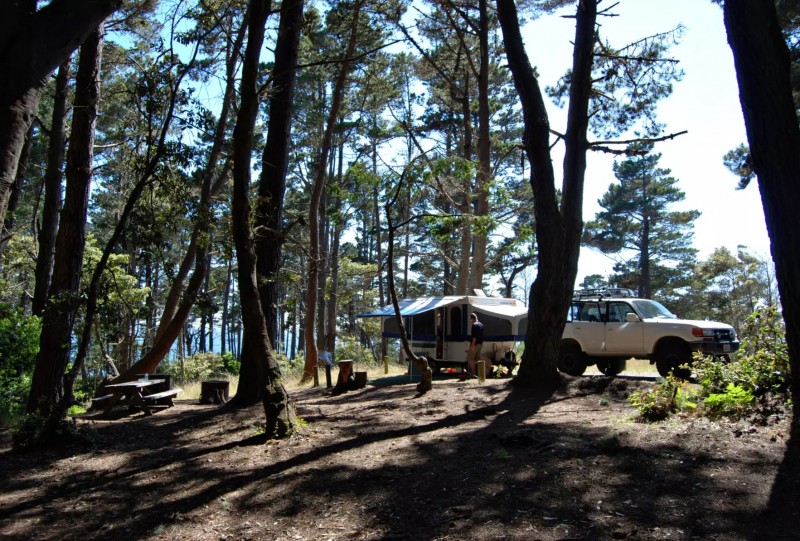 If you want to bring your dog with you to stay warm in the cool winter air, they are allowed, but need to be kept in vehicles at night. This may be a good time to use a pop-up camper instead of a tent. Though there won't be many other campers around, spending the night in a cold car won't make anyone happy.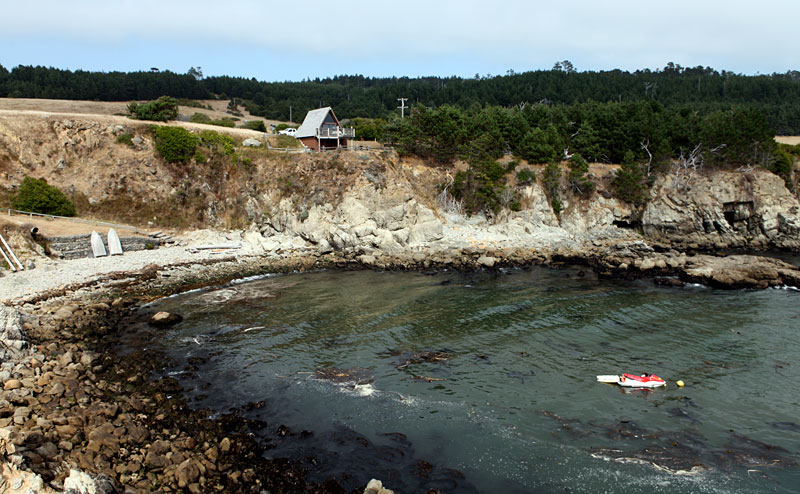 One of the special things about Gerstle Cove is the Gerstle Cove Marine Reserve, where marine life is completely protected and where divers come to explore and examine the undersea animals up close. If you want adventure but don't have a wetsuit, there's a plethora of tide pools to be found on the rocks during low tide.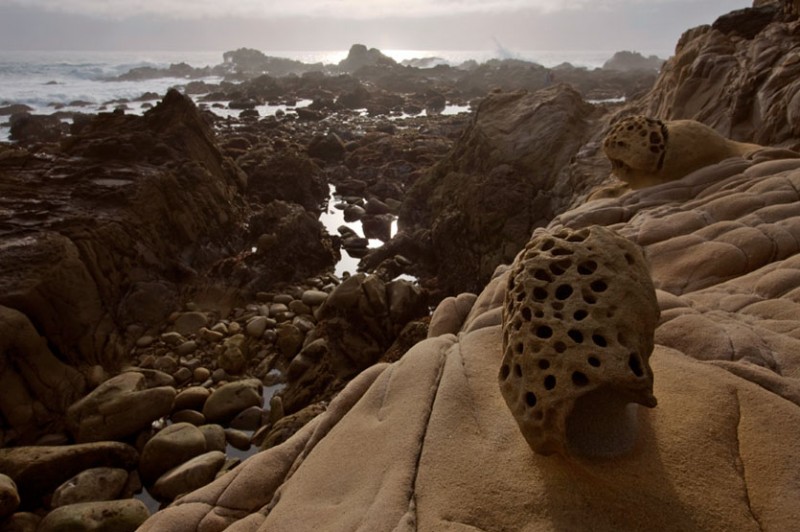 According to the State Parks information, sandstone from Salt Point was used in the construction of San Francisco's streets and buildings during the mid-1800's. Some of the rocks at Gerstle Cove still contain eyebolts where the ships were anchored while sandstone slabs were brought onboard. Nothing brings an outdoor adventure to life quite like knowing the history behind what you're seeing, and since this is an off-season trip, you can take your time exploring.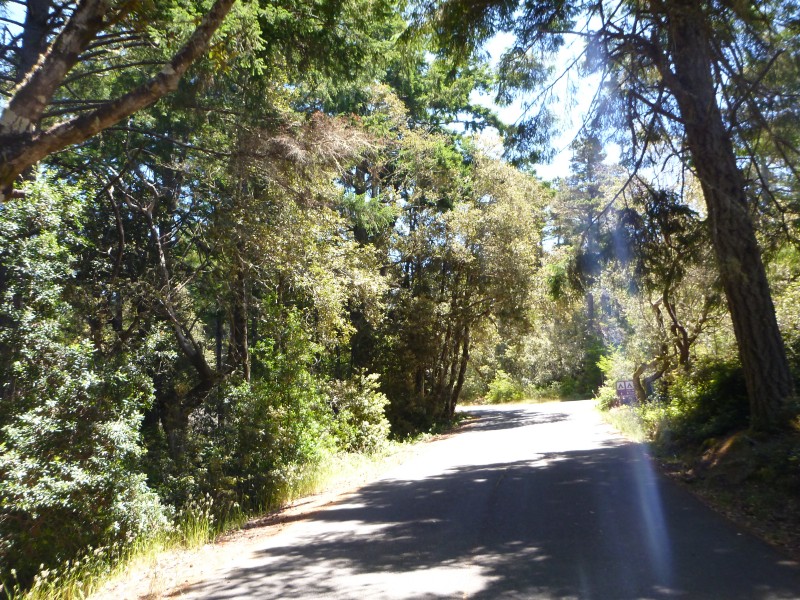 If you'd love to be close to the ocean, but don't want to spend the night there because of the cold marine air you can still stay at Salt Point. Across the highway, less than a mile away from the Gerstle Cove campground, you can surround yourself with redwoods and choose to go horseback riding on the over 20 miles of equestrian trails.
Make your way away from the crowds: Salt Point State Park, 25050 Highway 1, Jenner