Leave any thoughts of a rushed meal at the doorstep of Windsor's Maison Porcella.
Co-owner Maud Jean-Baptiste insists you enjoy your meal without racing from one dish to the next. And she's not afraid to enforce that very continental philosophy through her charm.
"In the dining room, I will be greeting you, pouring water, taking orders, serving and checking you out! It is an experience, not a regular (meal). We like to get to know you and want you to leave our 'home' feeling like you just flew to France for a few hours," Jean-Baptiste writes on the bistro's website.
Jean-Baptiste takes care of the dining room and bar, shepherding you into tranquil submission with her lilting French accent (she grew up in the countryside near Lyon), plying you with food-friendly French wines and feeding you mashed potatoes with more cream and butter than should be legal.
Chef Marc-Henri makes clear on the menu that wait times for dishes like their feuillete de jambon ($34) take a minimum of 20 minutes to prepare. So, cool your heels and sink into the moment, savoring each bite as the clock tick-ticks away languorously.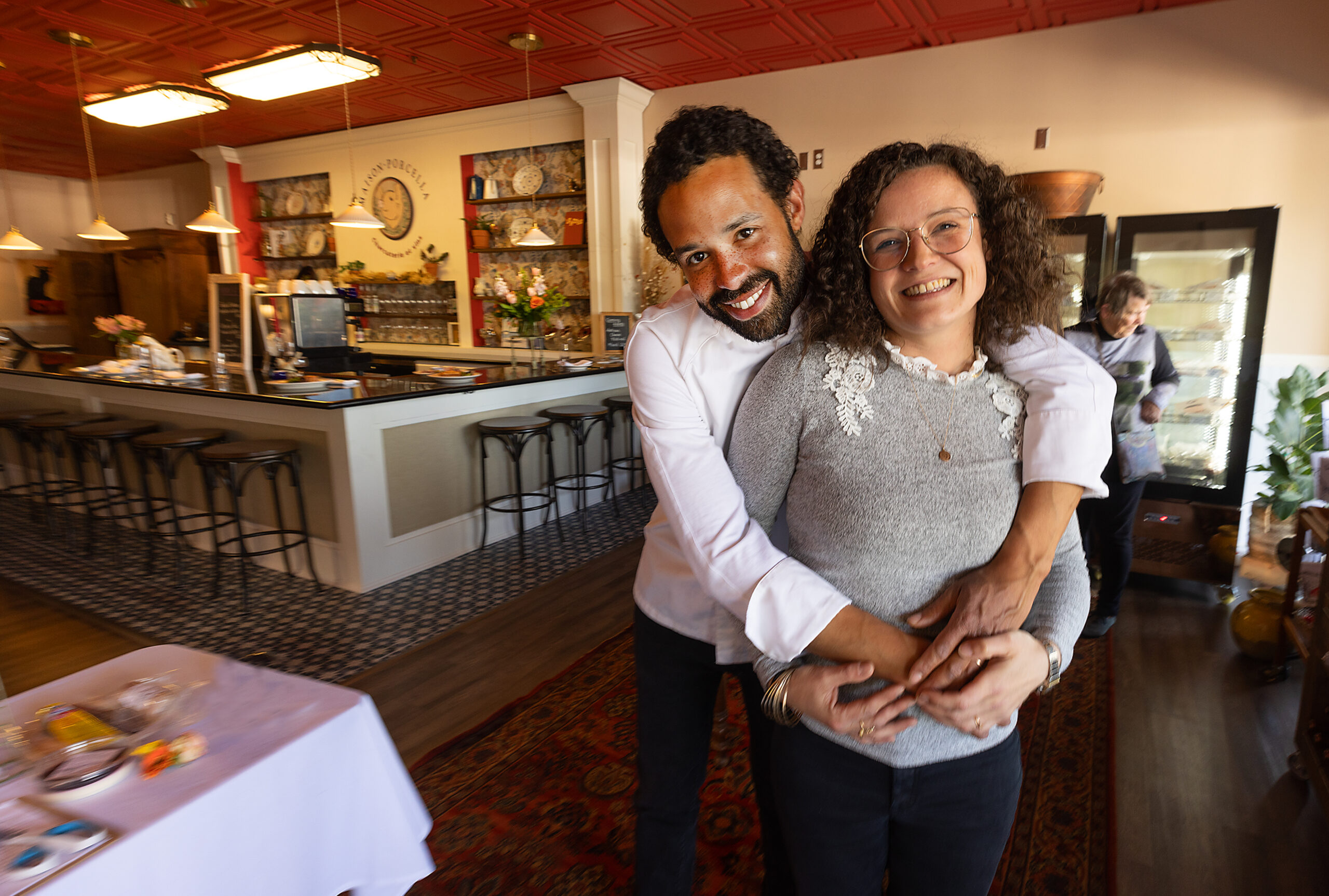 Maison Porcella, which opened nearly a year ago as a showcase for Marc-Henri's line of luxurious charcuterie, has slowly expanded — first to lunch service last spring and more recently to a proper bistro open for dinner from 5:30 to 7:30. p.m. Tuesday through Friday (lunch is available from noon to 2 p.m. Tuesday through Saturday).
The lunch and dinner menu includes snacks of deviled eggs ($11), bread and homemade butter ($10) and fish tartare ($17) made from a changing daily catch topped with crème fraîche, shallots and capers.
Bigger plates include the poulet de Bresse ($36) with mushrooms, showcasing the coveted Bresse chicken (highly prized by the French); a signature croque-monsieur ($28) made with soft milk bread, ham and three kinds of cheese; and tourte aux pommes de terre, a crackling puff pastry filled with thinly cut scalloped potatoes and cream ($22). The menu does change frequently, so don't get too attached to any one dish.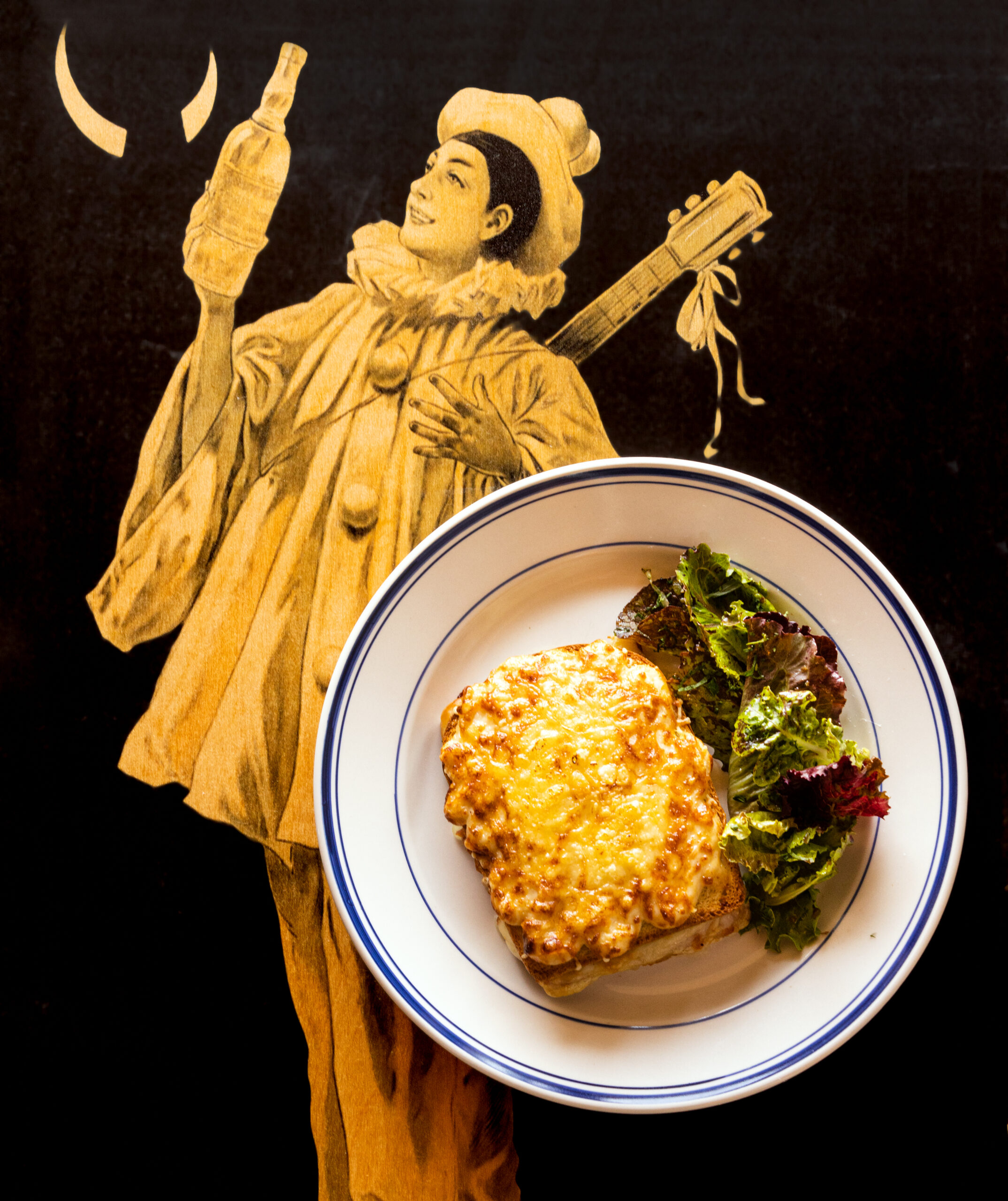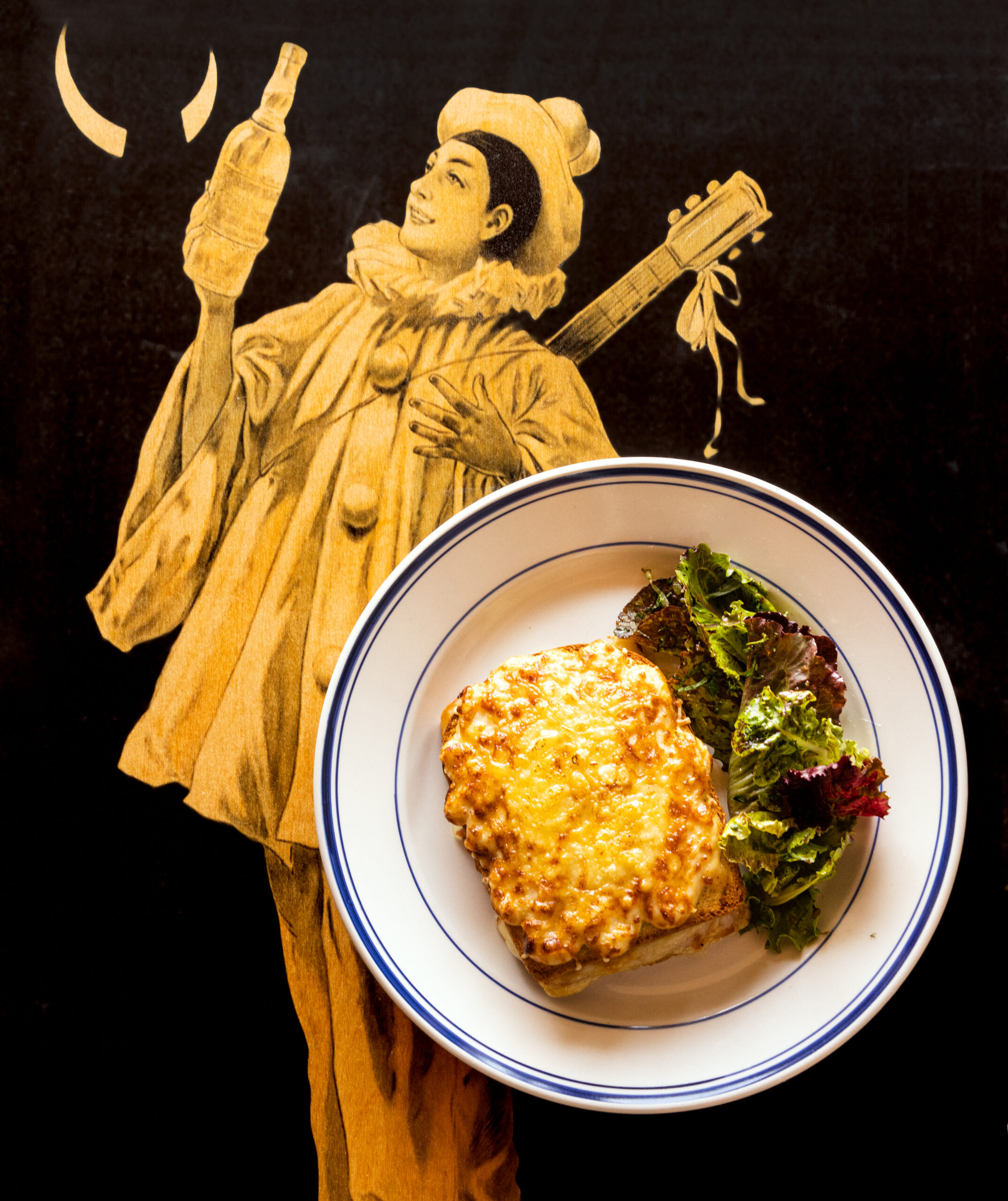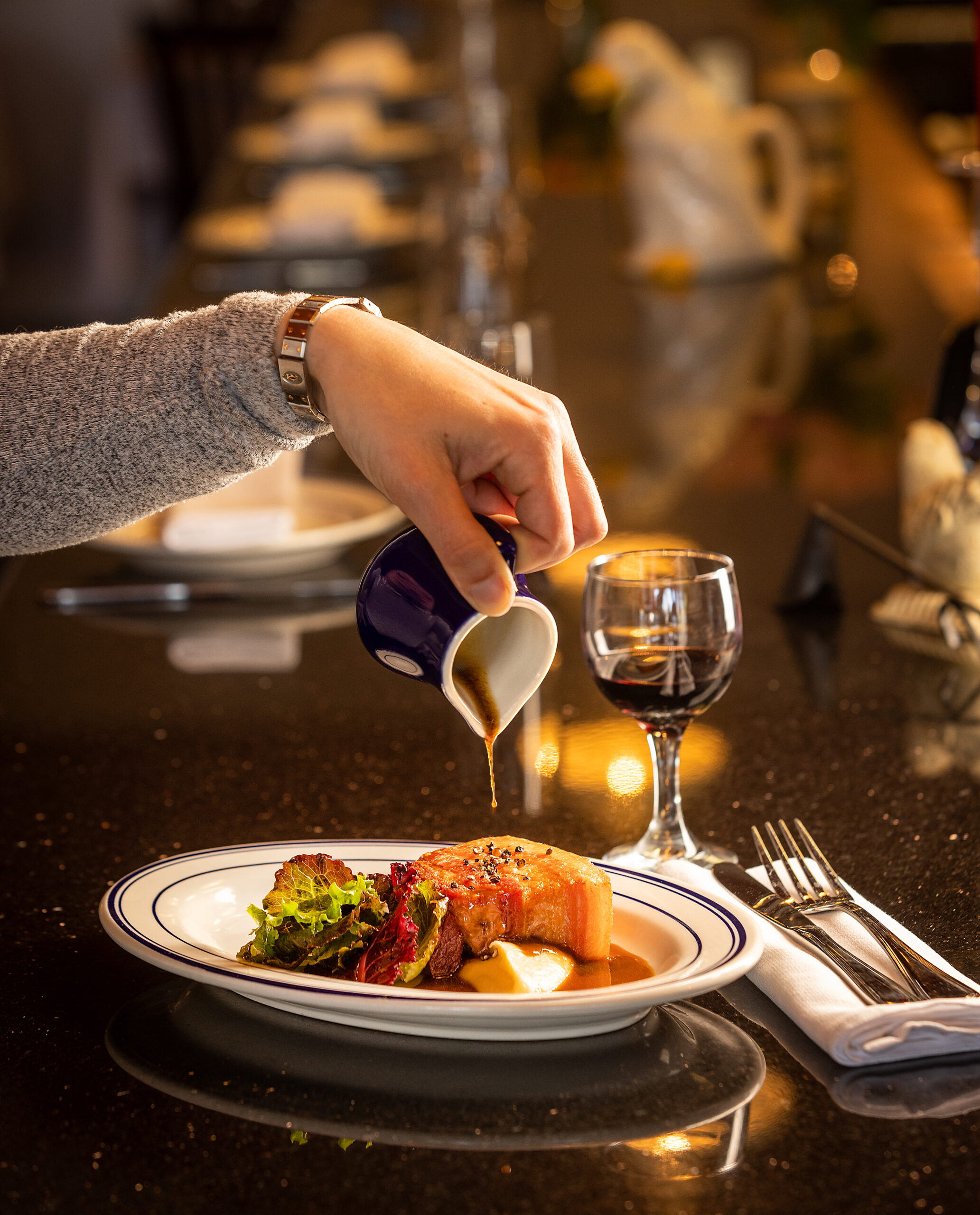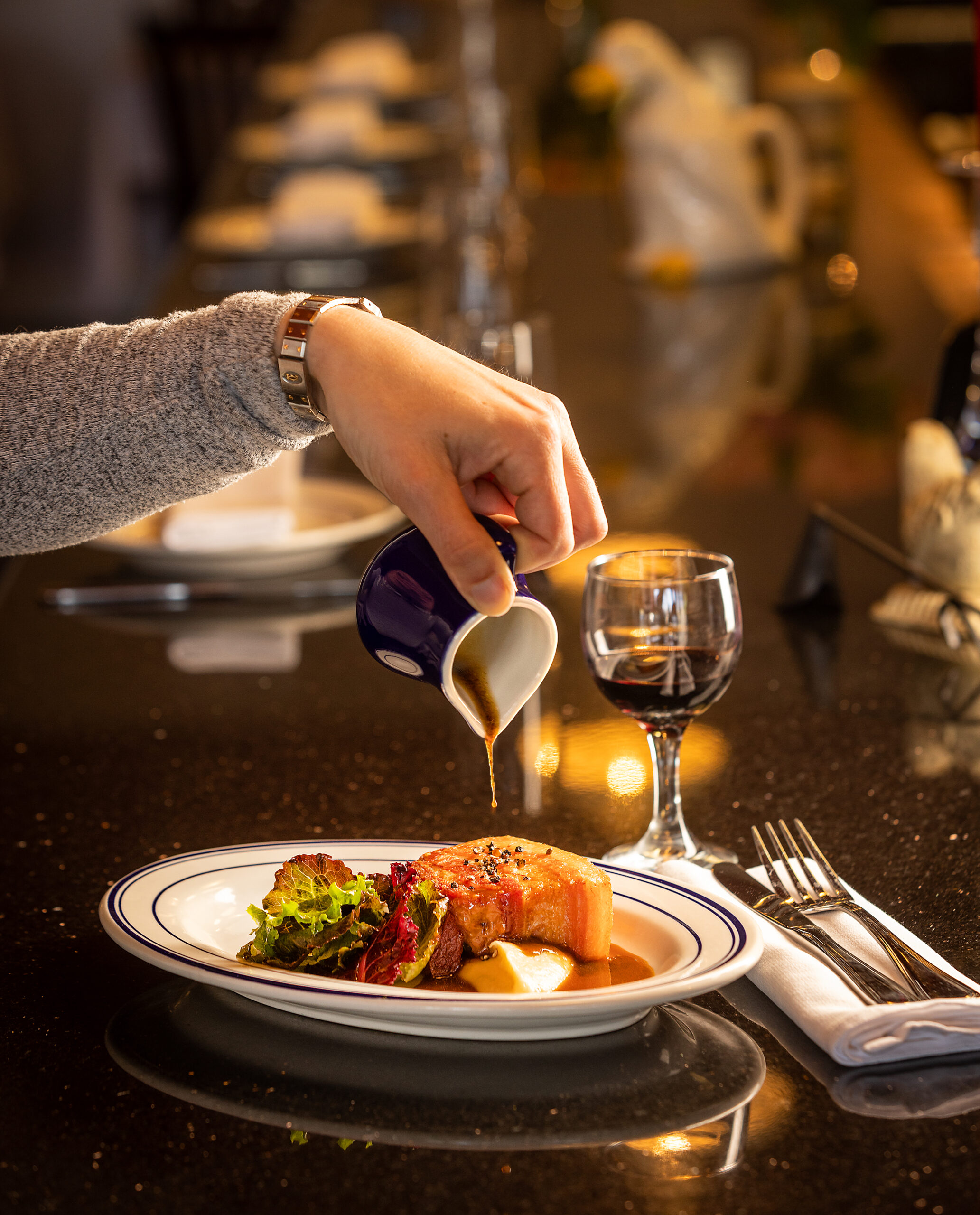 Salads with herbs and bitter greens cut the richness of the larger dishes. A tasty selection of housemade charcuterie includes pates, ham and boudin noir or blanc — specialty sausages that are rare in America.
Menu prices include a 20% service charge, a common European practice that sometimes confounds locals. Go with it. Relax. Enjoy. You'll get your money's worth by sharing Jean-Baptiste's convivial conversation and wine recommendations.
After your meal, walk into the Maison Porcella shop for prepackaged provisions such as pates, French ham, savory pastries, imported wines and bread from Marla Bakery. Jean-Baptiste also has curated a selection of gifts, kitchen items and jewelry for sale.
Just let yourself partake in the very agreeable French habit of eating slowly, sharing a meal and focusing on the enjoyment of food. Work can wait.
Maison Porcella, 8499 Old Redwood Highway, Windsor. 707-955-5611, maisonporcella.com.