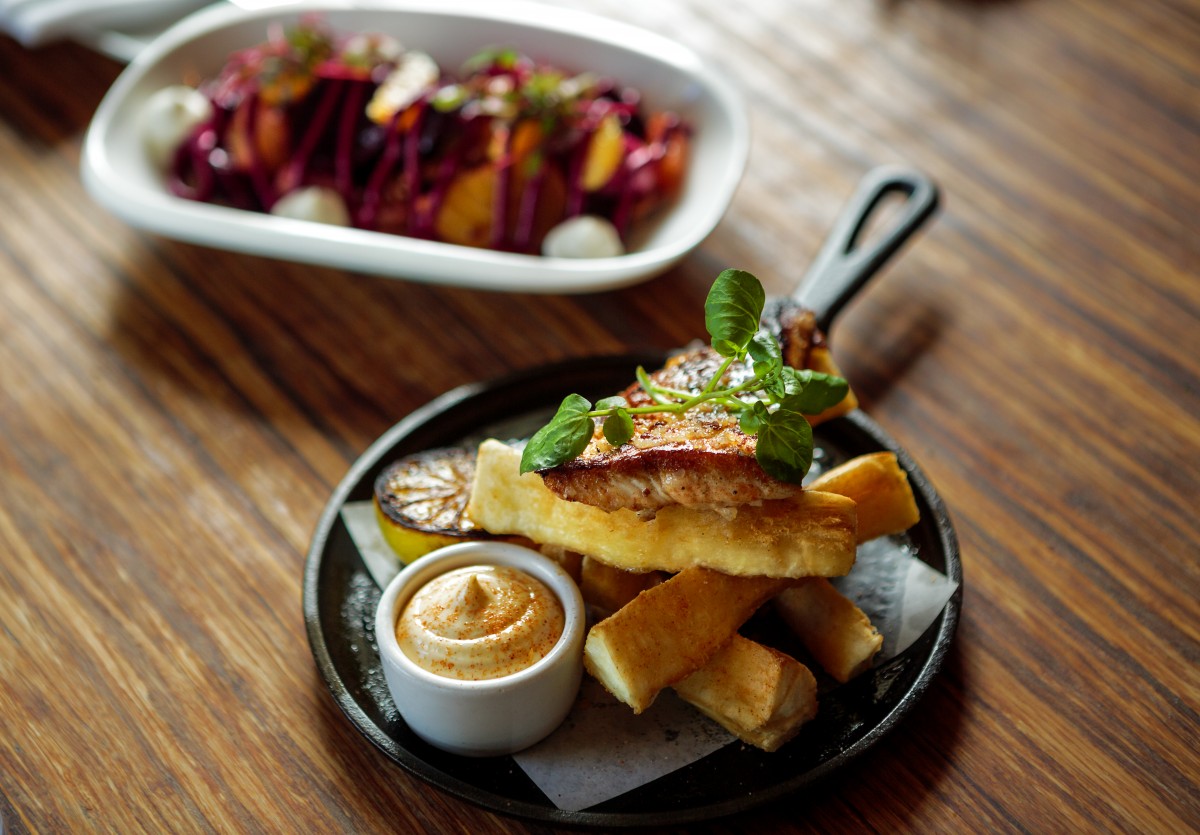 You don't have to be wealthy to eat well in Sonoma County. Sure, there are high-end restaurants with deep wine lists, $15 cocktails and menu items that include exotic and expensive ingredients. But beyond the gustatory glitz is a smorgasbord of good, honest and affordable eateries and dishes across the region. There are myriad options for delicious indulgence, but only if you know where to go. And we do. Welcome to cheap eats, Sonoma County style. 
---
Start the Day
DIERK'S MIDTOWN CAFÉ
This is the second location for Mark Dierkhising and Karen Brodsky (their first is Dierk's Parkside Café). Their smoked salmon hash ($14.25) commands attention, accompanied by oven-dried tomatoes, green onions and hash browns. The perfectly cooked salmon is topped with two eggs and a chive-lemon-horseradish sauce that brings all the flavors together. And guess what? It's the most expensive item on the menu, delivering great bang for the buck.
1422 Fourth St., Santa Rosa, 707-545-2233, dierksmidtown.com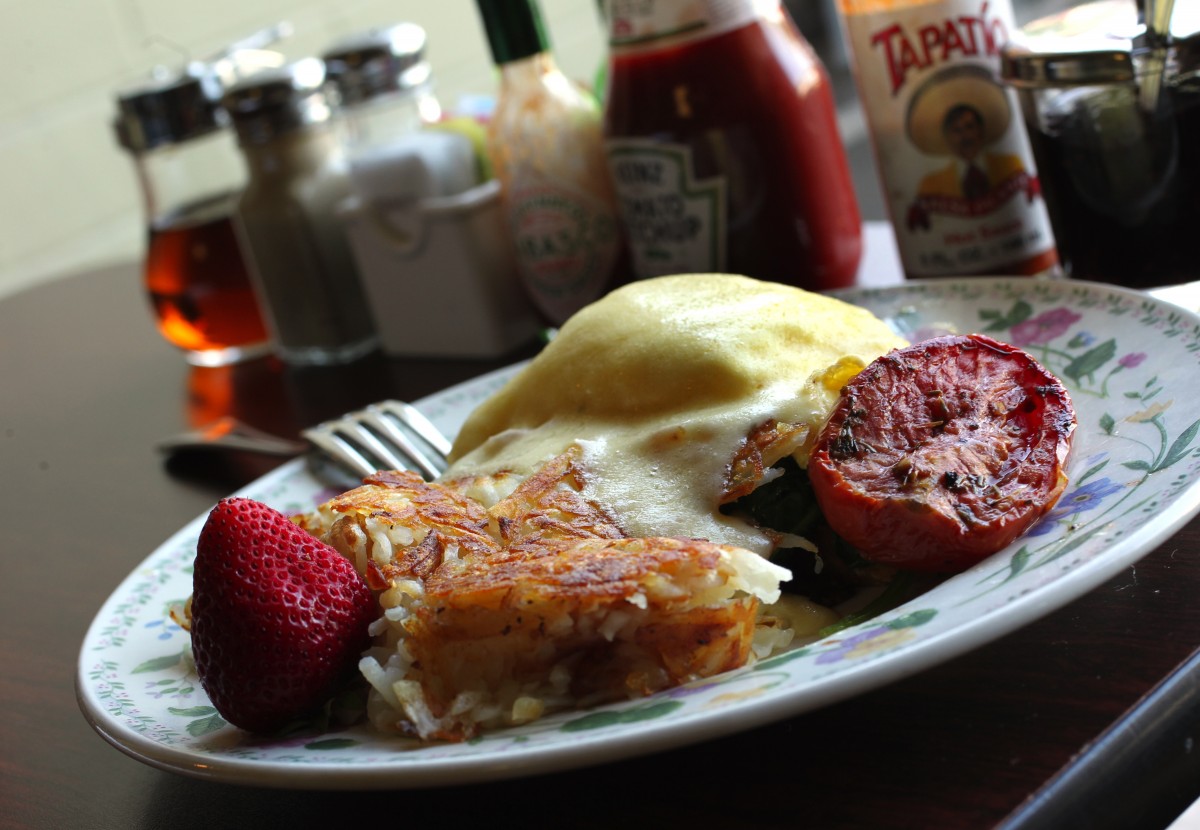 Eggs benedict at Dierk's in Santa Rosa. (Photo by John Burgess)
HOMEGROWN BAGELS
Beautiful bagels and bialys have been made here for nearly 40 years, and there are a variety of breakfast and lunch sandwiches, too. Best deal: six bagels and cream cheese for just $10.
201 W. Napa St., No. 21, Sonoma, 707-996-0166, homegrownbaking.wordpress.com
TINY TOWN CAFE
This unassuming coffee shop in "downtown" Forestville makes one of the best burritos in the land, the Spicy Bomb Breakfast Burrito ($8). It's huge, enough for two meals, with two eggs, Cheddar and Monterey Jack cheese, oven-roasted potatoes and black beans folded into an extra-large flour tortilla and toasted on the grill. The kick comes from poblano or jalapeño chiles, added on request. And the chai with almond milk is to die for.
6544 Front St., Forestville, 707-887-1400, visit on Facebook
CAFE SCOOTERIA
This retro drive-thru surrounded by vintage scooters serves great coffee drinks and chai, doughnuts, bagels, pastries, croissant sandwiches, breakfast burritos, gelato and more, all at very fair prices. A scooter driver will deliver an order to your door, if you're in range.
55 W. Napa St., Sonoma, 707-938-0800, cafescooteria.com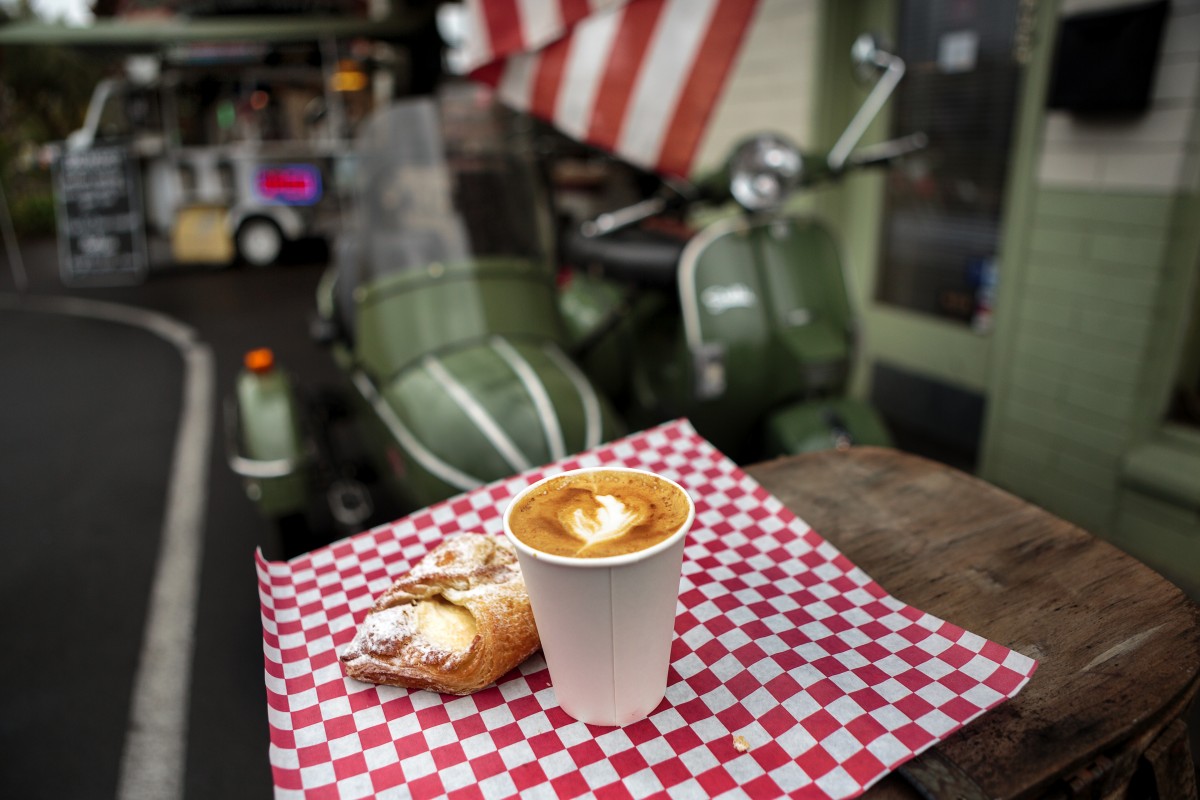 CRISP BAKESHOP
Executive chef Moaya Scheiman and pastry chef Andrea Koweek keep it local, organic and sustainable. Their breakfast biscuits ($4.25) with eggs and melty cheese sandwiched between knobby buttermilk biscuits are filling superstars, as are the sandwiches, which include pickled egg salad and salmon, and the Cubano (smoked pork loin, soppressata, copa, Holey Cow cheese and spicy bread and butter pickles) for $9.95, with a choice of side salad or chips. Pastries, cupcakes and other sweet things complete a meal.
20 W. Napa St., Sonoma, 707-933-9999, crispbakeshop.com
WORTH OUR WEIGHT
With weekends-only brunches prepared and served by enrollees in Evelyn Cheatham's culinary apprenticeship program, Worth Our Weight provides big wows at very fair prices. Her team prepares savory staples such as extraordinary spaghetti carbonara, lamb hash with poached eggs and sautéed greens, and brandade (puree of salt cod) cakes topped with poached eggs and a kale salad alongside, each for $9.95. Ethereal scones with butter and preserves are complimentary.
1021 Hahman Drive, Santa Rosa, 707-544-1200, worthourweight.org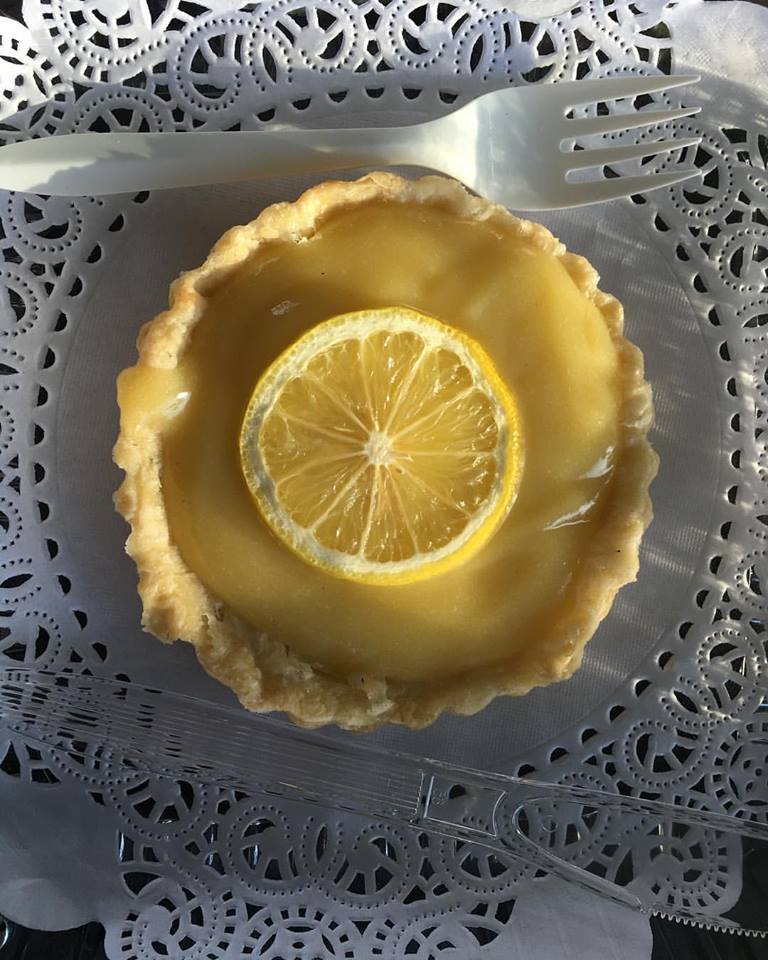 BREAKAWAY CAFE
Bob Rice presides over this popular eatery, with egg dishes available for breakfast and lunch. Hotcakes and waffles, too, plus soups, lots of large salads, sandwiches and burgers, with many dishes under $12.
19101 Sonoma Highway, Sonoma, 707-996-5949, breakawaycafe.com
PICAZO CAFÉ
Sal Chavez and his family and friends serve early coffee and pastries, bagel breakfast sandwiches ($8) and omelets ($10) that come with potatoes, toast, fruit and homemade jam. For lunch, go for the burgers, which are grilled outside and come in a variety of styles and fixins', with fries, for $10.
19100 Arnold Drive, Sonoma, 707-931-4377, picazocafe.com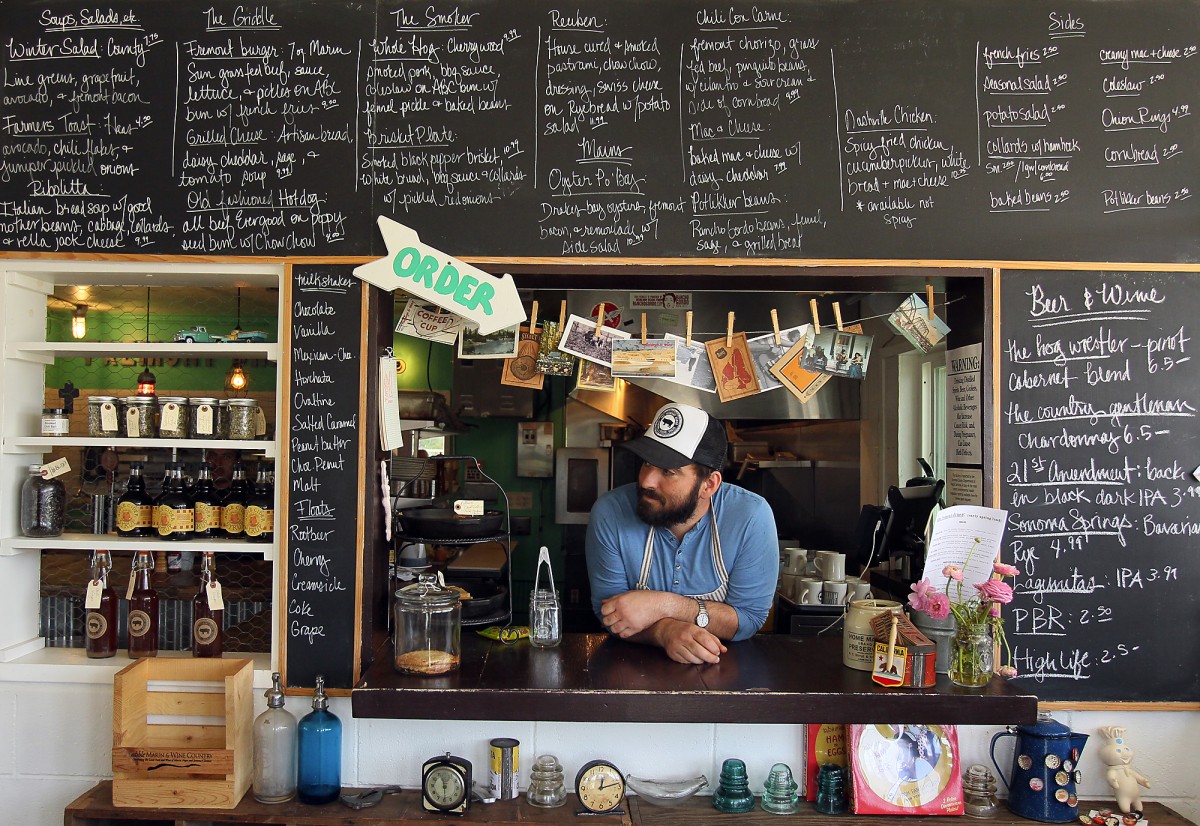 Timeless Classics
WILLIE BIRD'S RESTAURANT
With weeknight dinner deals that include an entree plus soup or salad for $13.95, it's hard to go wrong at Willie Bird's. Craving Thanksgiving flavors out of season? There are multiple options, including the open-faced hot turkey sandwich, which comes with mashed potatoes, stuffing, giblet gravy and cranberry sauce ($12.95). Show up early for happy hour, Monday through Friday, 4:30-6:30 p.m., for free appetizers along with your favorite libation.
1150 Santa Rosa Ave., Santa Rosa, 707-542-0861, williebirdsrestaurant.com
BERGAMOT ALLEY
Eating in the 'Burg can cost a bunch, but this lively wine shop, music venue and once-a-week movie house sells classic grilled cheese sandwiches, soups and salads at affordable prices. The Healdsburg Classic and Pepper Party (with a slather of handmade pimento) grilled cheeses are $10 and come with kettle chips and house-made sauerkraut and pickles (or a green salad). The Hippie Points sandwich (cashew cheese, arugula, butternut squash, curry cashews and cherry pepper spread on gluten-free bread ($12) should please any vegan and comes with the same sides.
328 Healdsburg Ave., Healdsburg, 707-433-8720, bergamotalley.com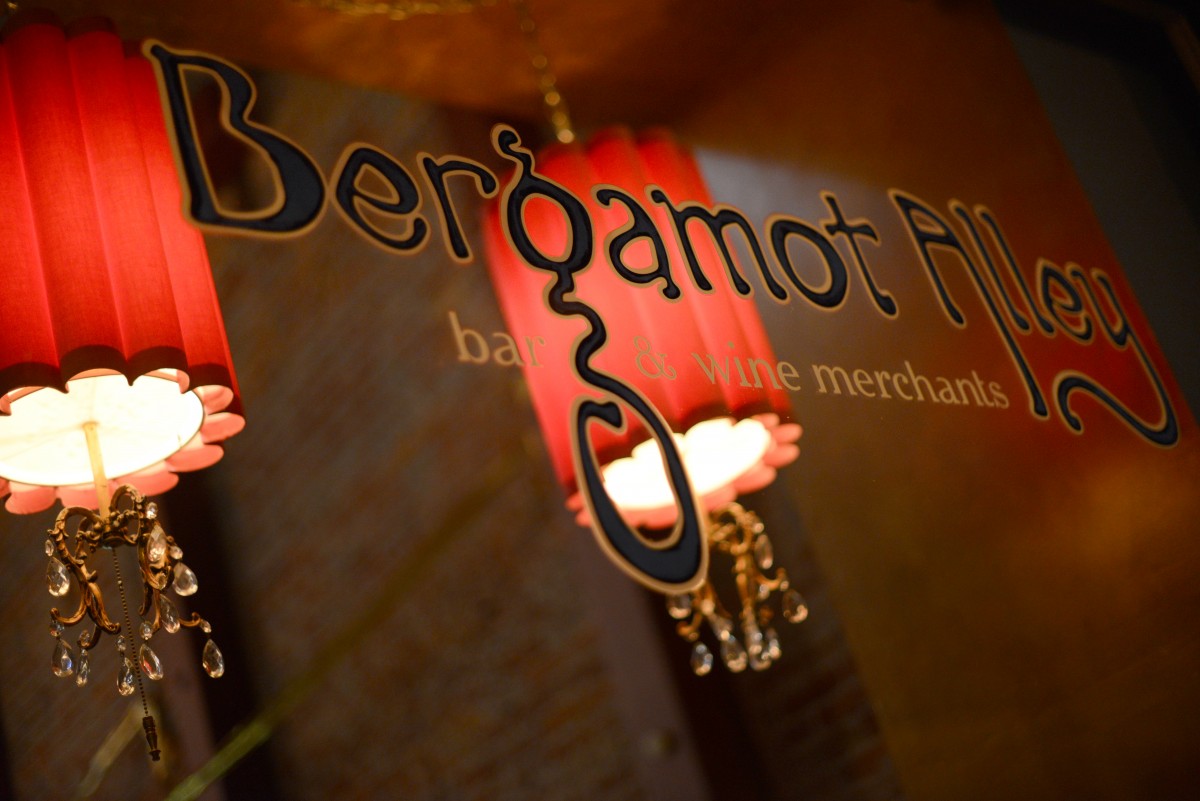 THE FREMONT DINER
This roadside mecca serves up stellar, Southern-style comfort food in a retro roadhouse atmosphere. The biscuits are buttery and fabulous, particularly when they're used as a vehicle for fried chicken. The chicken biscuit ($4.99) is perfectly seasoned and crunchy, adorned with spicy sausage gravy. If you've got swine in mind, go for the house-smoked ham biscuit ($3.99), slathered with orange marmalade and grainy mustard. At these prices, you can have one of each.
2698 Fremont Drive, Sonoma, 707-938-7370, thefremontdiner.com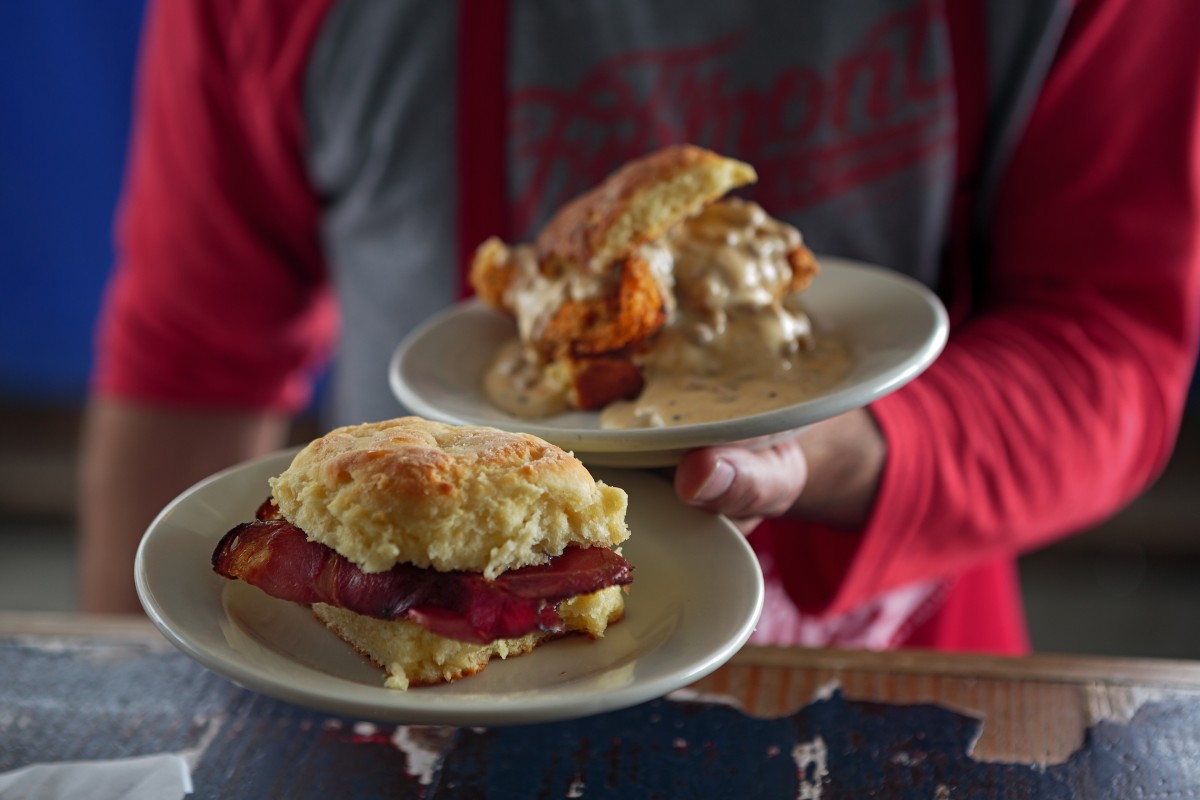 MAC'S DELI AND CAFE
What's not to love about ginormous, really good sandwiches flanked by a pickle? How about when they're just $6.50-$8.50 for stacked-high kosher specialties such as hot corned beef layered with coleslaw? Best ever deal: hot corned beef on rye with choice of salad and a glass of tap beer, all for $8.75. Breakfast is a winner, too, for two eggs with pastrami, home fries or hash browns, and a bagel for $8.95.
630 Fourth St., Santa Rosa, 707-545-3785, visit on Facebook
RICARDO'S BAR & GRILL
Miss Caffe Portofino? You'll find some of the staff members now at Ricardo's.
Sit at the long bar or grab a booth and check out the grilled cheese and tomato soup with Parmesan-crusted bread ($12) or the four-piece fried chicken plate with mashed potatoes and gravy ($17.50). Happy hour is 2-6 p.m. daily, with $4 cocktails, $5 wine, $2.50-$5 beer and $4-$8 appetizers.
2700 Yulupa Ave., Santa Rosa, 707-545-7696, ricardosbarandgrill.com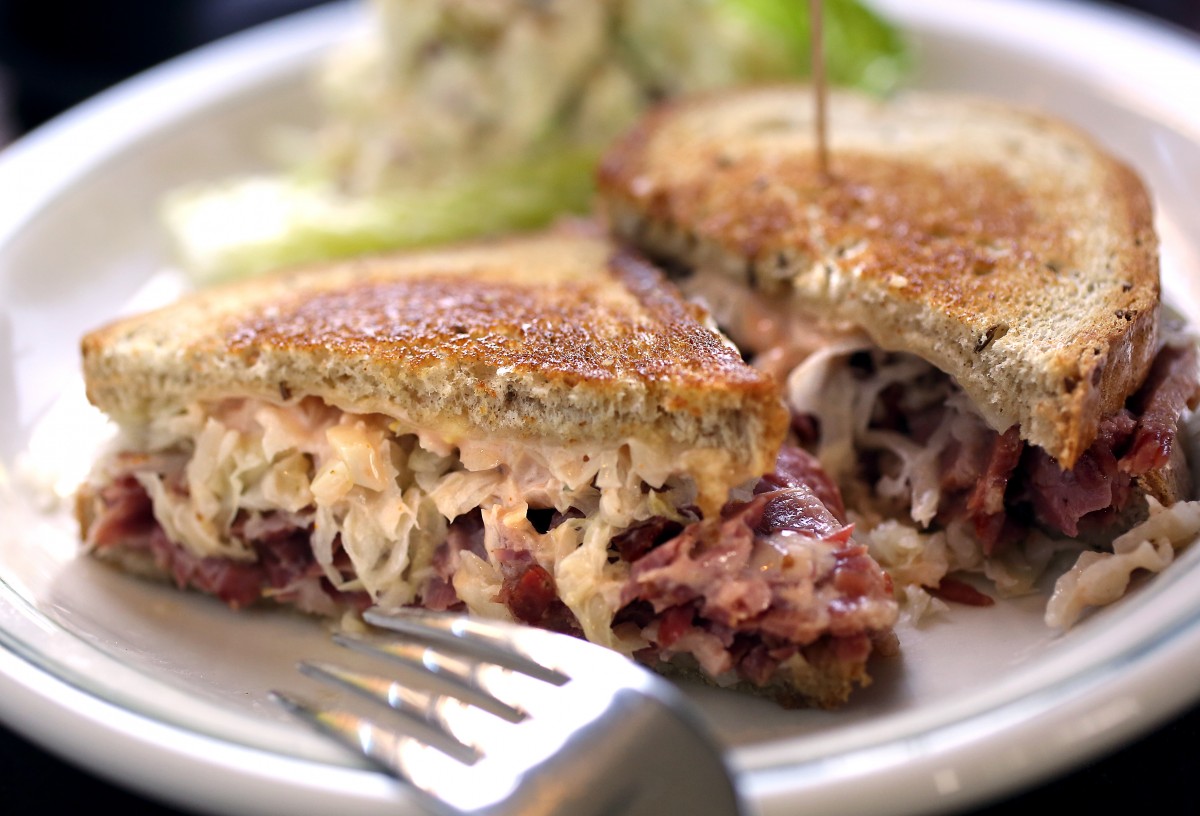 Viva Italia
BACI CAFE & WINE BAR
Snag a seat at the bar and enjoy insalata Cesare ($12), creamy polenta ($9) with Gulf shrimp ($3 each) and wild arugula ($4); spaghetti with olive oil and garlic ($8), and spinach with pancetta ($8).
336 Healdsburg Ave., Healdsburg, 707-433-8111, bacicafeandwinebar.com
RUSTIC FRANCIS'S FAVORITES
Francis Ford Coppola's beloved Italian dishes are on display here, at his restaurant at Francis Ford Coppola Winery. The fairly priced menu, offered 11 a.m.-9 p.m., includes bargains such as spaghetti al pomodoro ($12), Uncle Mikey's sausage sandwich with peppers and onions ($12), grilled vegetables with rice ($12) and a muffaletta sandwich that feeds three to four ($20). The L'Ami Louis Gâteau de Pommes — potato cake — is $16 and one is enough for a table of four to six.
300 Via Archimedes, Geyserville, 707-857-1471, francisfordcoppolawinery.com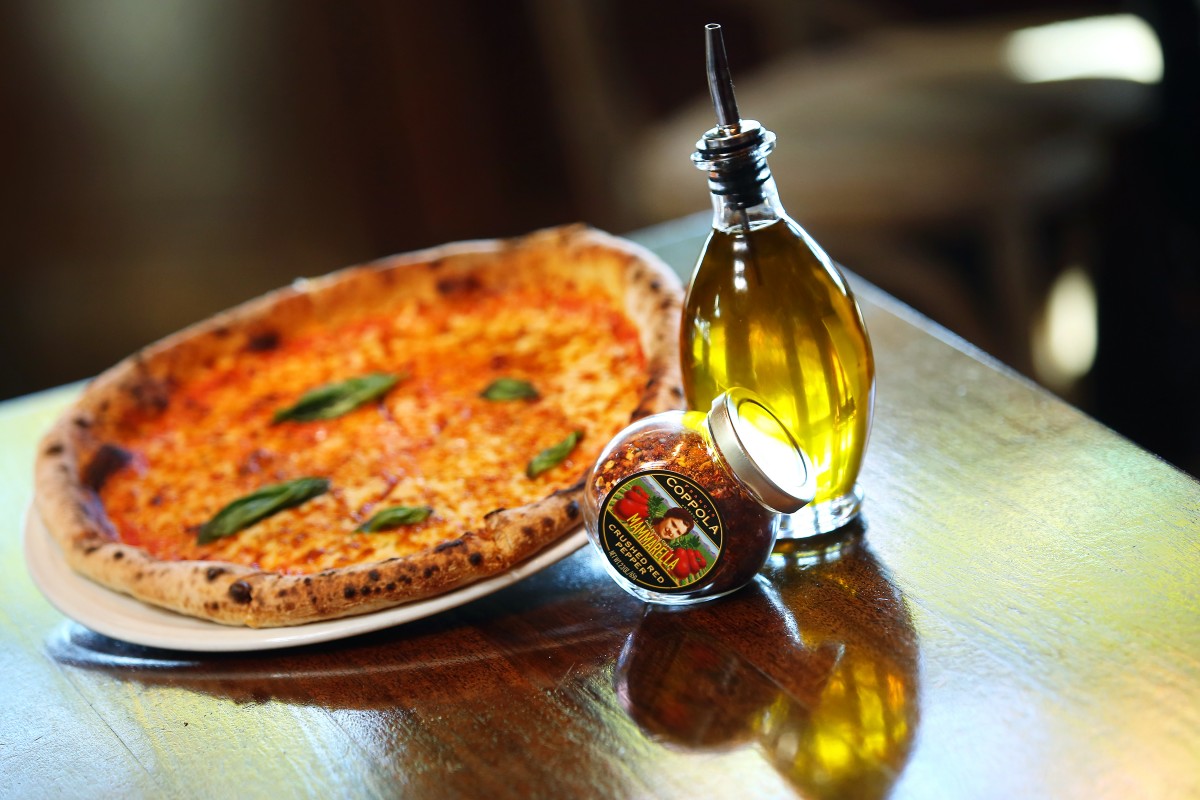 THE RED GRAPE
Shared New Haven-style, thin-crust pizzas with white or red sauce ($13.50-$18) are the way to go at this neighborhood favorite that's also kid-friendly. Not into a pie? Check out the beef or quinoa burger with fries or cole slaw ($12), truffled onion rings ($10), and tomato basil soup ($4.75 cup, $6.95 bowl) or clam chowder ($5.95 cup, $7.95 bowl).
529 First St. W., Sonoma, 707-996-4103, theredgrape.com
VIGNETTE
Chef Mark Hopper's wood-fire fare features delicious individual pizzas, including the Red Eye (Calabrese chile pesto, eggs, mozzarella, mortadella, $17), that are big enough to share, as is the enormous chopped kale salad ($9; with an egg, $11). Fire-roasted potatoes ($6) and addictive rosemary flatbread with spicy Iberico lardo ($13) are also recommended.
The Barlow, 6750 McKinley St., Sebastopol, 707-861-3897, vignettepizzeria.com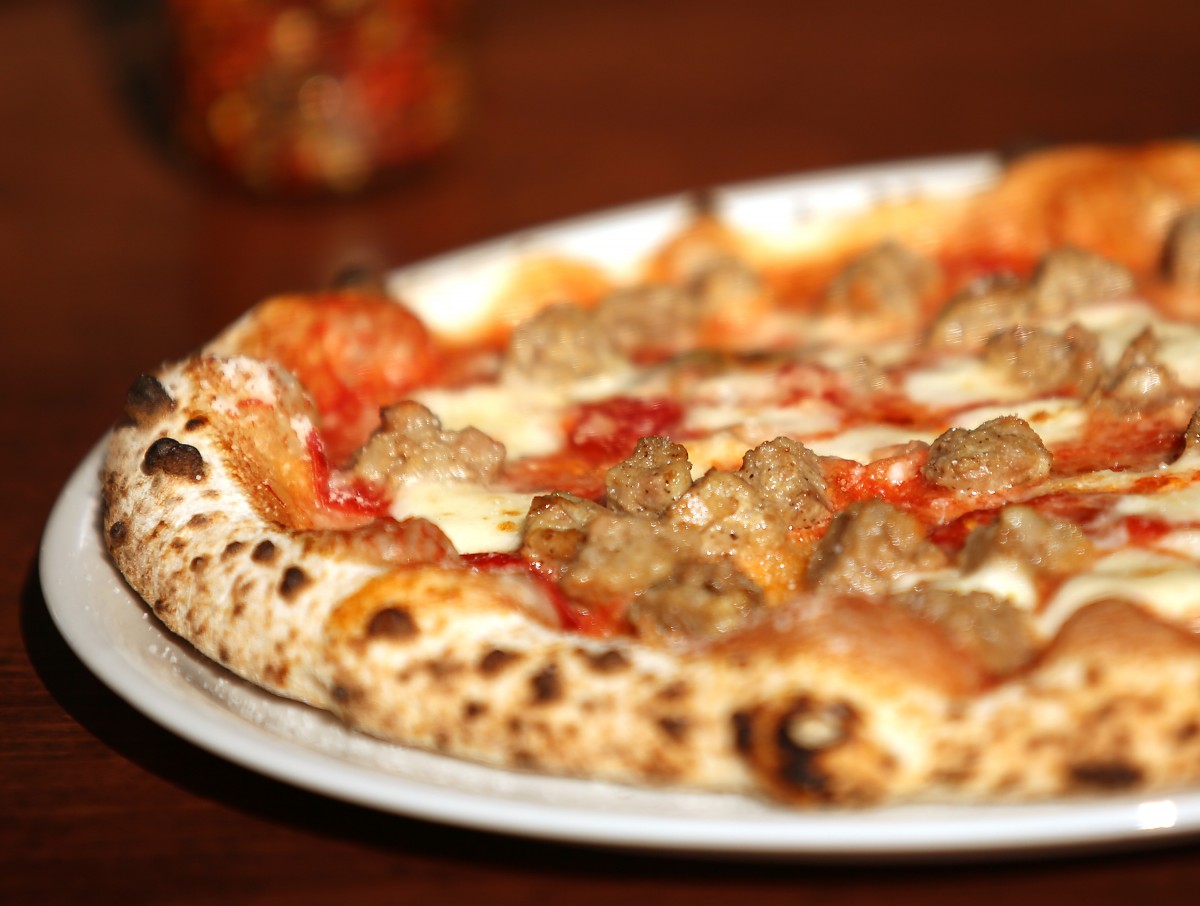 Ahoy, Matey
THE BOAT HOUSE
Fish and chips were never more spectacular than they are here. For $11.95, you get a big portion that would demand a doggie bag if you didn't want to consume every last fluffybattered, crisp-fried, steamy bite right on the spot. Shack owner Rick Powers mans his own schooner to haul in the rock cod fresh from the bay, and his cooks turn the sweet flesh into light-as-air masterpieces served with thick-cut fries, lemon wedges and tartar sauce. Best seat: a tiny table overlooking the water.
1445 Highway 1, Bodega Bay, 707-875-3495, visit on Facebook
FOURTH AND SEA
Anchored on the corner of Fourth and C streets, this humble joint fries up some of the best fish and chips in Sonoma – and some say, the Bay Area. For less than $8, you get a huge piece of grease-free, flaky white fish, served with coleslaw and addictive batter-dipped steak fries. The restaurant has indoor and outdoor seating, plus a walk-up window and drive-thru for takeout orders.
101 Fourth St., Petaluma, 707-762-6424, fourthandsea.com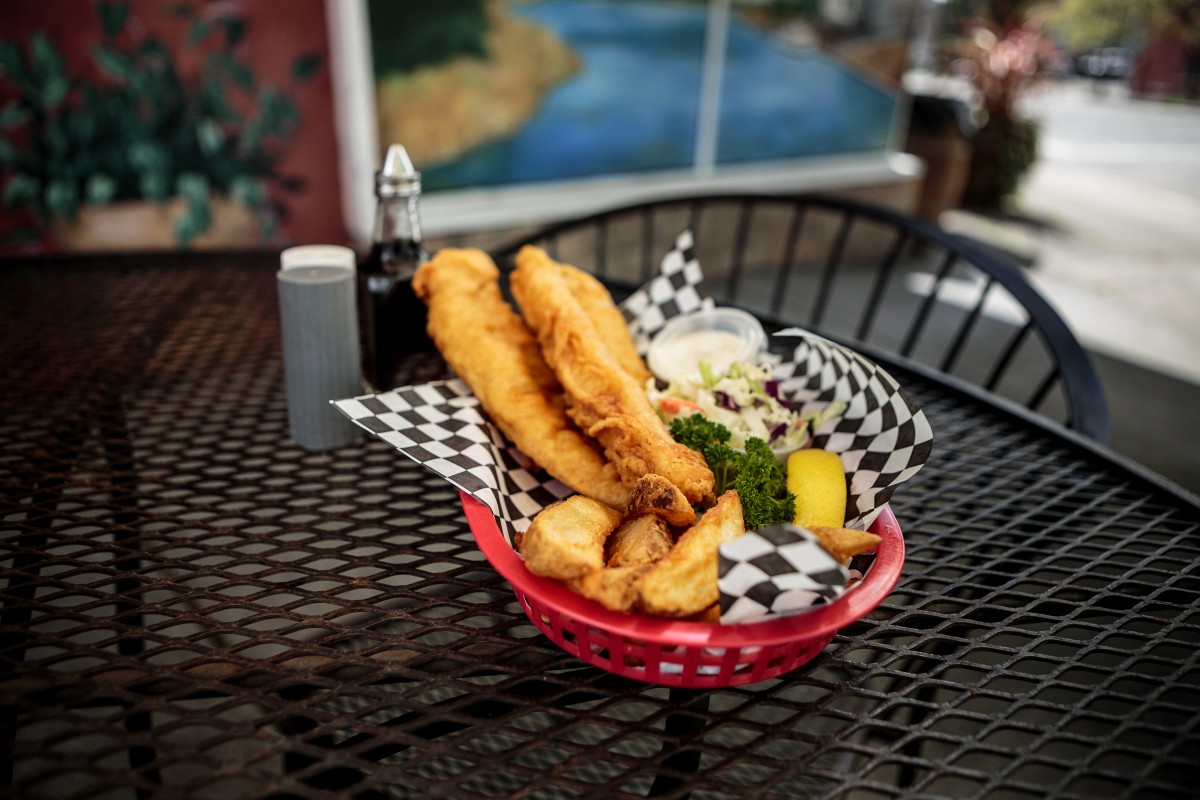 QUICKLY
It's a chain, true, but Santa Rosa is home to the only Quickly in the county, where tasty fried seafood on sticks, bubble milk teas and other Asian snacks draw a Santa Rosa High and Santa Rosa Junior College crowd. At $3-$4 for most items, thrifty eaters can munch on fried baby octopus, squid balls, calamari rings and shrimp trigon, washed down with a mango milk tea.
1880 Mendocino Ave., Santa Rosa, 707-303-7412, quicklyusa.com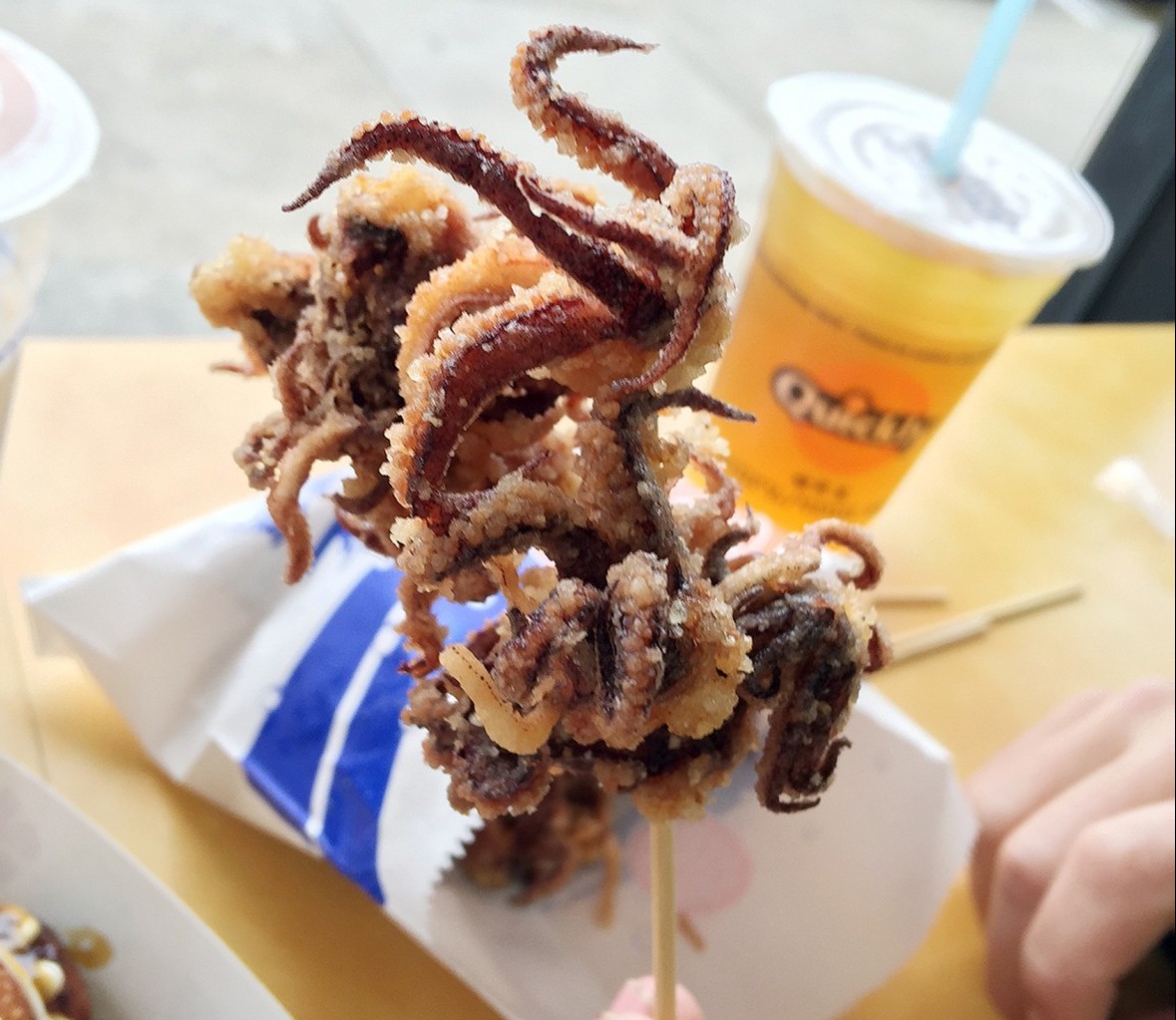 Food Trucks
EL COYOTE
This taco truck sets up shop daily, across from Sonoma Valley High School. Super-popular with kids of all ages, the truck is clean and decorative, the service fast, the prices right. Breakfast burritos ($5.50-$7.50), tacos ($2-$6.50,) burritos ($7.50-$8.50) and tostadas and taco salads ($5.50-$7.50) are huge and filling. Dinner plates (meat, rice, beans, toppings and tortillas) are just $8.50.
1001 Broadway, Sonoma, 707-480-5001
EL ROY'S
Before there was the El Roy's Mexican Grill sit-down restaurant in Petaluma, there was El Roy's taco truck. Al pastor and shrimp tacos, burritos, quesadillas and so much more continue to be offered, at great prices, outside the restaurant location.
210 Edith St., Petaluma, 707-241-6534, visit on Facebook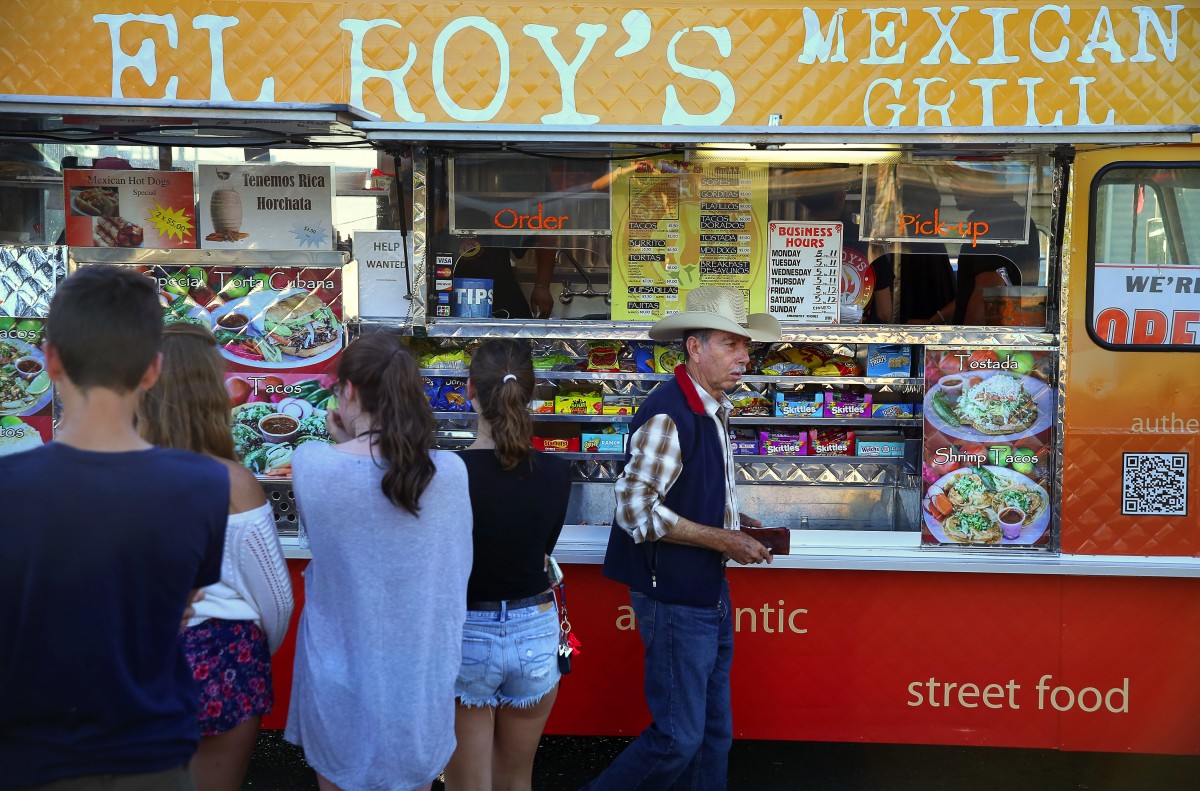 TACOS JALISCO
Not a truck but a cart, it's run by the family of the women who make flour and corn tortillas inside at Jalisco Tortilleria y Taqueria. The taco cart has a long line before it opens at 5:30 each evening, so bring your patience and use the time to decide whether to get the $2 soft tacos (al pastor, tripe, tongue, pork cheek, chicken or steak), quesadillas ($8) or tortas ($8). Help yourself to the tubs of guacamole, pickled vegetables and spicy salsa.
847 W. Napa St., Sonoma, 707-935-7356
TIPS TRI-TIP
This truck really gets around … Sonoma County. It appears at farmers markets, wineries, music and film festivals and more (check the website), offering dishes such as tri-tip chili with cornbread ($8) and tri-tip "sando" (sandwich), a half-pound of beef with cole slaw and chipotle sauce ($11).
CROQUES & TOQUES
This Cotati-based truck specializes in croquettes – meat, fish and vegetable rolls that are coated in breadcrumbs and fried. Good-value eats include chicken Parmesan croquettes with mozzarella and marinara sauce ($8), and croque monsieur croquettes with ham and Gruyère and Emmentaler cheeses ($8). The truck appears regularly throughout Sonoma; check the website for details.
415-830-9046, croquesandtoques.com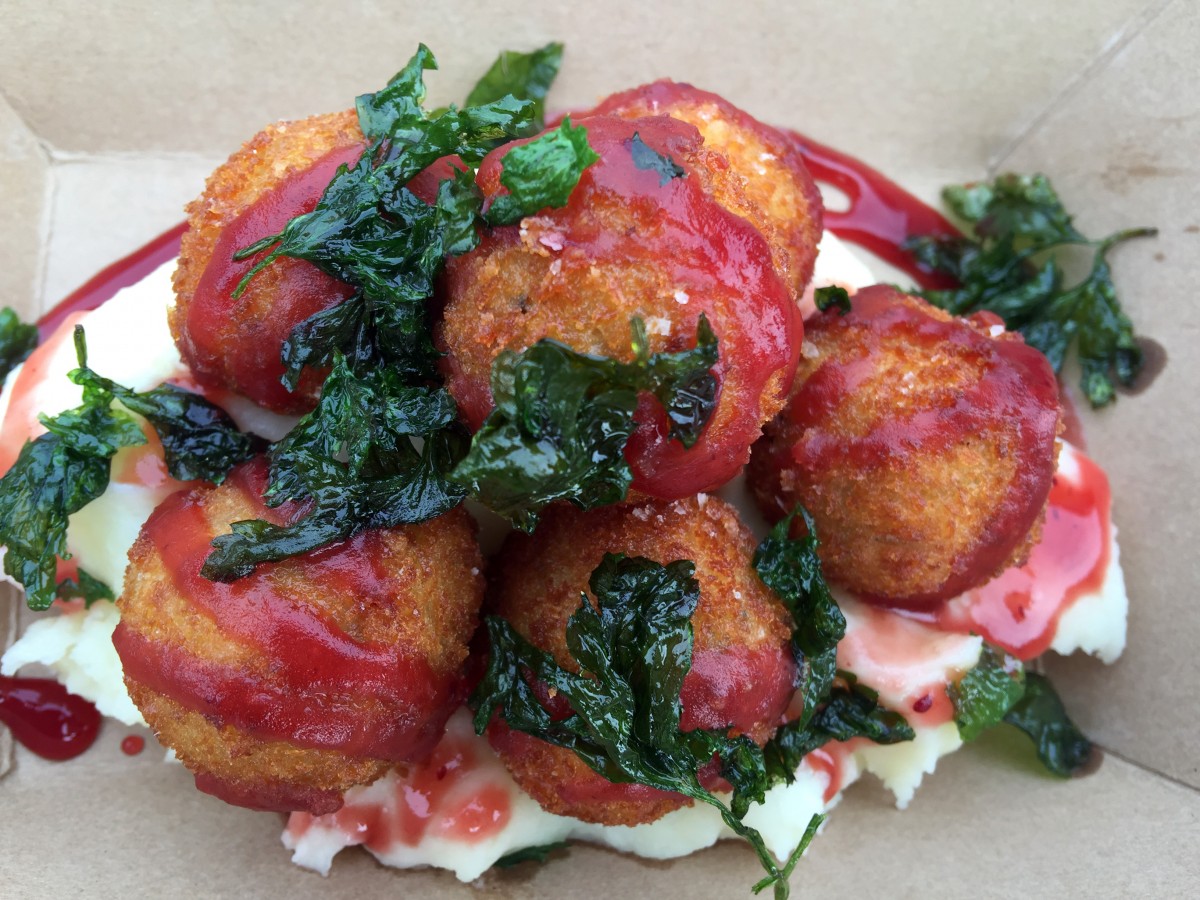 Meat Market
ALIOTO'S HEALDSBURGER
The former 1950s A& W is now a virtual burger palace, thanks to owner David Alioto. That means a funky setting and also some of the best burgers around, piled with lettuce, tomato, onion, pickle, mayo, mustard, ketchup and a choice of seven cheeses. The bomb? The Mondo Double cheeseburger, weighing in at 14 ounces ($10.50). Split a side of superb chili cheese fries ($6.50) with your dining accomplice, and it's the only meal you'll need all day.
48 Healdsburg Ave., Healdsburg, 707-473-9604, healdsburger.com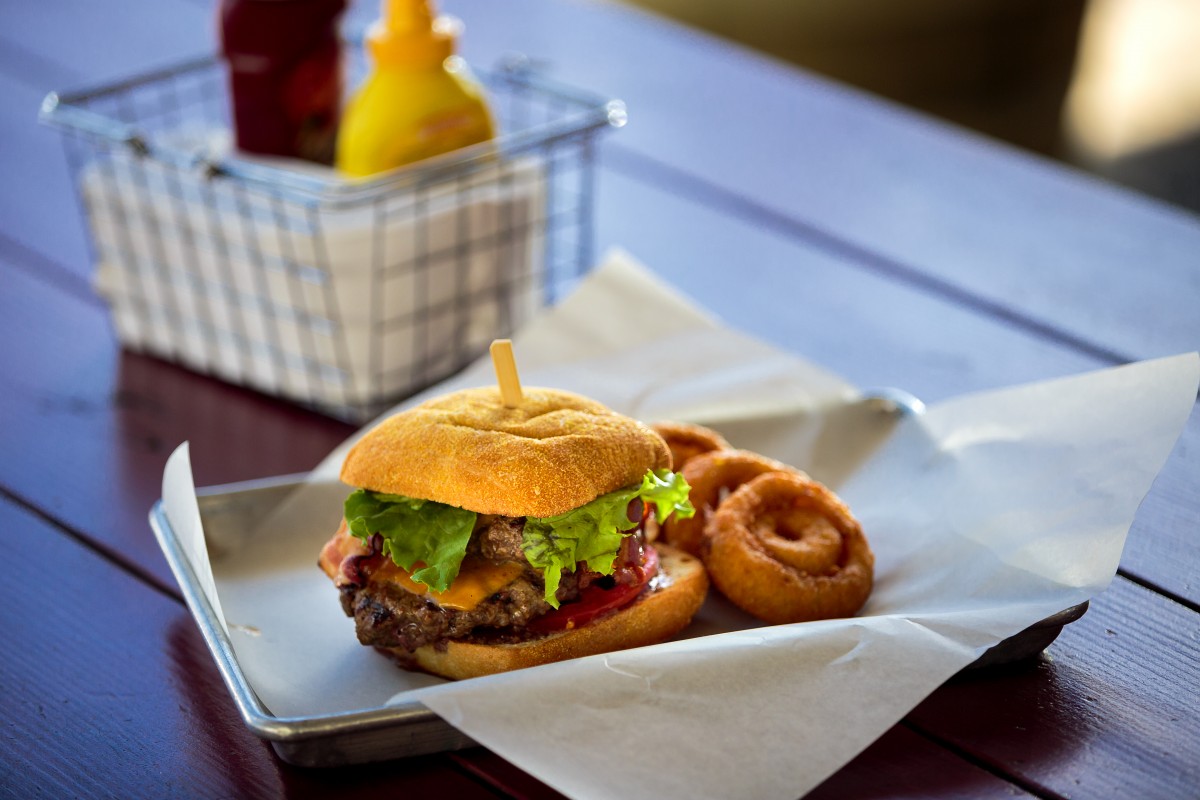 COCHON VOLANT SMOKE HOUSE
Rob Larman smokes and barbecues meats to perfection and offers tons of sides. Bargains include four pieces of fried chicken with two sides, enough for two ($15), and a barbecued pulledpork sandwich doused in coarseground coriander Carolina sauce, and one side dish ($10). Bring your own wine and there is no corkage fee — a rather rare bonus in Sonoma.
18350 Sonoma Highway, Sonoma, 707-509-5480, cochonvolantbbq.com
BROADWAY MARKET
The deli is a wonderland of plump breakfast burritos, homemade soups, giant sandwiches and hot entrees such as meatloaf, rotisserie chicken and ribs, all of premium quality from a grocery store that looks like a dive from the outside. The pastrami sandwich with homemade sauerkraut comes griddled or cold, on a choice of nine breads, for about $7, depending on enhancements such as cheese and avocado. One can eat well for $5-$10 throughout the entire menu.
20511 Broadway, Sonoma, 707-938-2685, broadwaymarketsonoma.com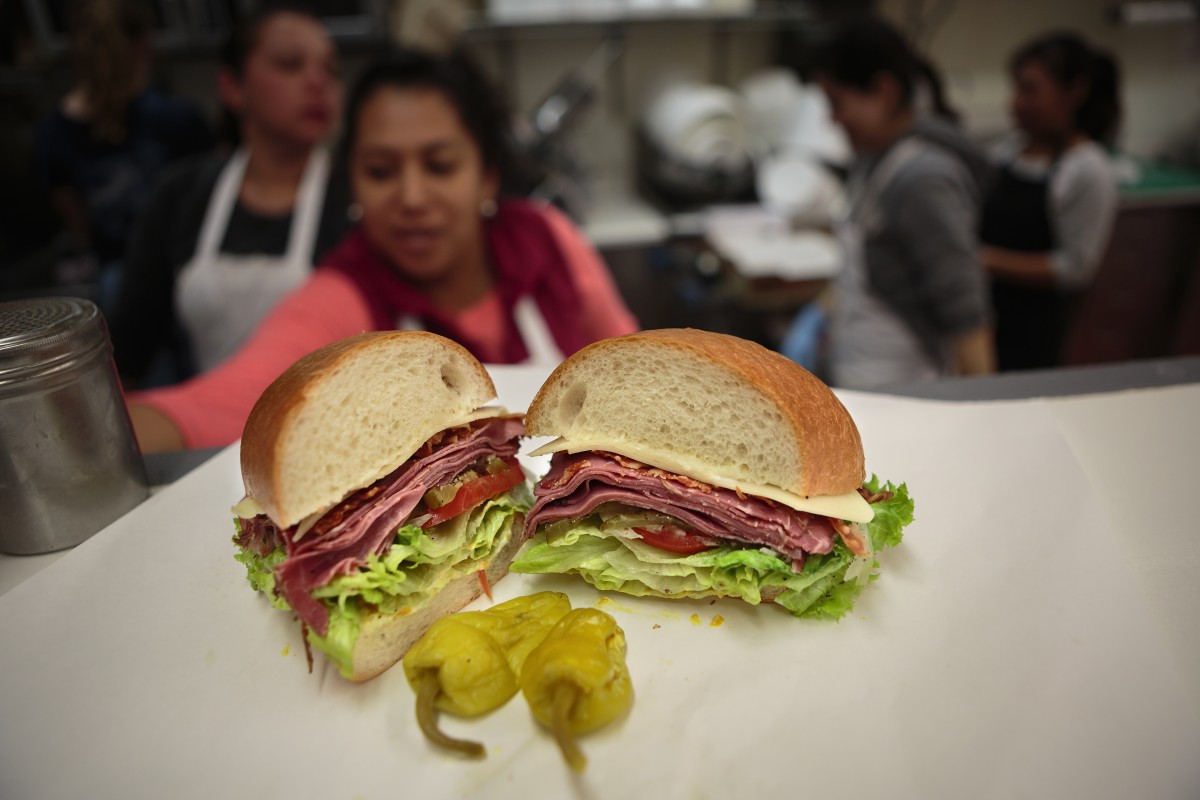 SADDLES STEAKHOUSE
MacArthur Place's flagship restaurant woos with sumptuous, a la carte $30-$50 steaks. But if you dine in the bar, you can score sweet deals such as a burger with Sonoma Jack cheese, applewood bacon and fries ($12), and a Kobe burger with wild mushrooms, Brie, and a salad of baby greens, candied walnuts and goat cheese ($14). This is where the beef is.
29 E. MacArthur St., Sonoma, 707-933-3191, macarthurplace.com
THE GIRL & THE FIG
Often voted "Best Burger" in town, Sondra Bernstein's is huge and comes with a pile of shoestring fries ($14). Also tuck into the daily omelet with salad ($13). The $38 cost of the French prix fixe dinner is subjectively inexpensive, since regular entrees range from $23-$30-plus. Bernstein's plats du jour change every Thursday, and can look something like this: Little Gem salad with radicchio, brioche toasts and lemon-Parmesan vinaigrette; braised pork ragout atop polenta with roasted baby carrots and pearl onions; and a brownie sundae topped with salted fig caramel, brandied cherries, cocoa nibs and Chantilly cream. Add wine to the three courses for just $13.
110 W. Spain St., Sonoma, 707-938-3634, the thegirlandthefig.com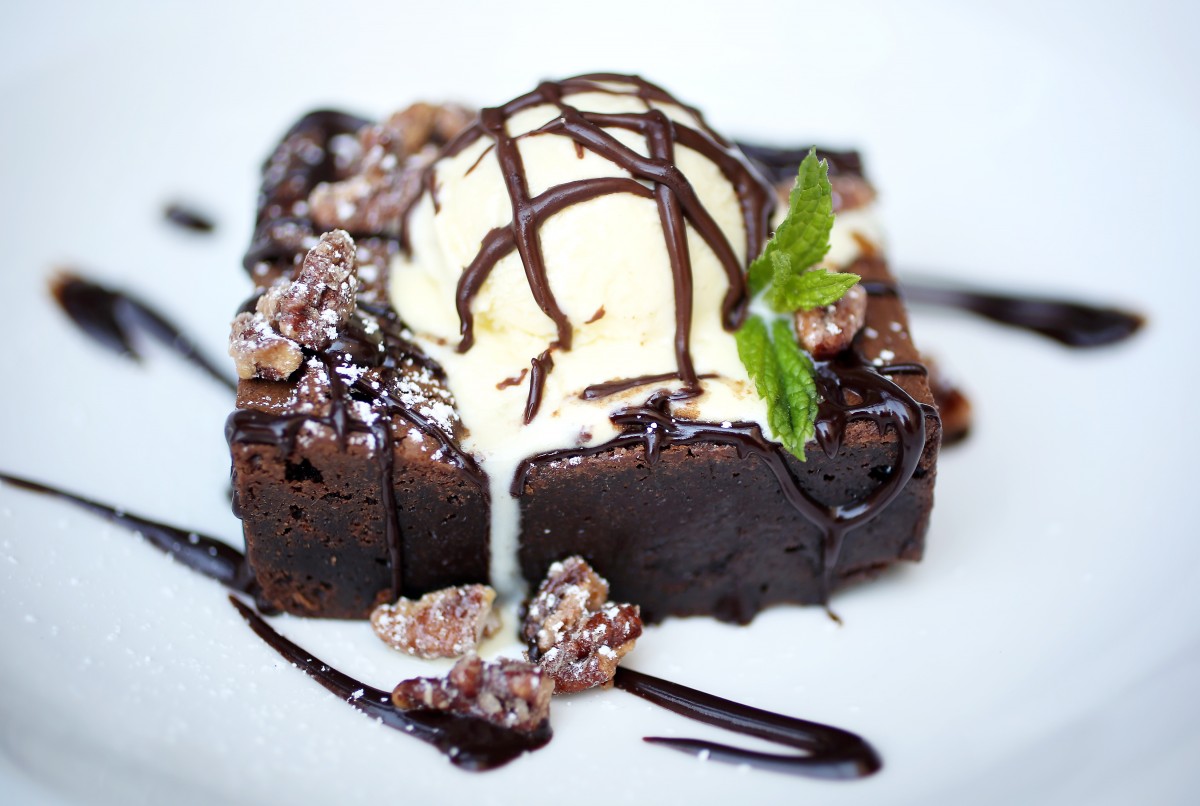 ROY'S CHICAGO DOGS AT THE YARD
Located in the Petaluma Livestock Auction Yard, Roy's is a world away from the hipster eateries lining Petaluma Boulevard. Take a seat at the long lunch counter and choose from 13 creative dogs. A favorite is the Chicago dog, a snappy Vienna Beef wiener in a poppy seed bun, topped with tomatoes, peppers, neon relish, celery salt, onions, mustard and a pickle spear. With crinkle-cut fries, it will set you back just $6.
84 Corona Road, Petaluma, 707-774-1574, visit on Facebook
TONY'S OF NORTH BEACH
It's in the Graton Resort & Casino, but don't let that stop you from having high expectations for Tony's Prime Rib Mondays. Juicy rosemary- and garlic-encrusted beef is slathered in pan drippings and horseradish cream, and served with a salad of baby greens with creamy Gorgonzola dressing, all for a bargain price of $15.99. The larger Flintstone cut is $18.99. Make it a real waddle-out feast with $4 sides, among them roasted-garlic mashed potatoes and creamed Parmesan spinach with pancetta.
30 Park Court, Rohnert Park, 707-586-0777, tonysofnorthbeach.com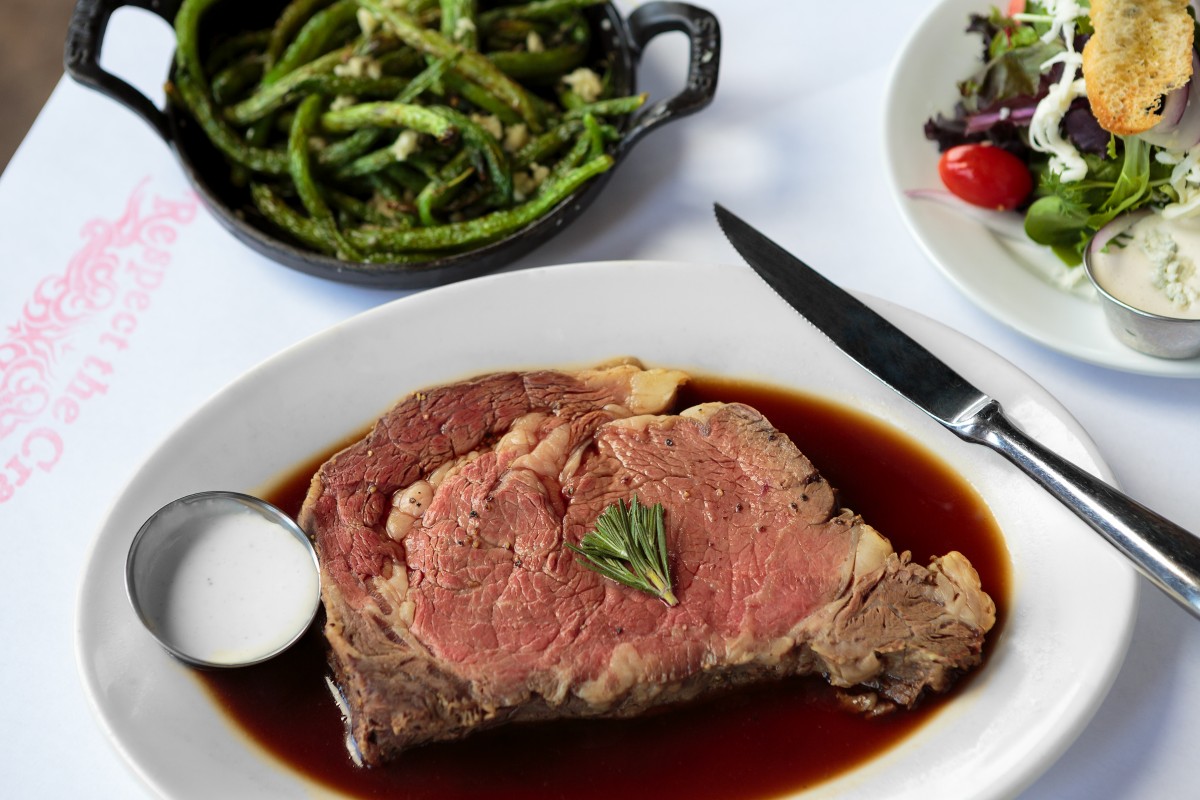 Asian Influence
THAI TIME ASIAN BISTRO
With a menu featuring dishes priced $5-$22 (most less than $14), choices abound, and every beautifully presented item tastes as good as it looks. Fans of tom-kha coconut soup will be hooked instantly on the flavorful, rich broth packed with vegetables and a choice of chicken or tofu ($7); add $2 for prawns. The soup has just the right amount of spice and can be a meal in itself.
402 Mendocino Ave., Santa Rosa, 707-545-5204, thaitimeasianbistro.com
TING HAU
Look no further than this small, unassuming eatery for high-quality, fresh and inexpensive Chinese food. It might not have the flash of the pricier choices around, yet this is the real deal. For a perfect spin on a classic dish, go for the honey walnut crispy prawns lunch special ($11), which comes with steamed or fried rice, crispy wontons and hot and sour soup.
714 Fourth St., Santa Rosa, 707-545-5204, visit on Facebook
SHISO MODERN ASIAN KITCHEN
Owner Ed Metcalfe's best deal is the lunchtime bento boxes, which include miso soup, edamame, cucumber and seaweed salads, and steamed rice, plus choice of entree, including tofu, vegetarian, grilled salmon, Asian sticky ribs or chicken. ($8-$14). Happy hour is popular here and offers wasabi deviled eggs, miso sardines and crispy chicken wings ($1.75-$5).
19161 Sonoma Highway, Sonoma, 707-933-9331, shisorestaurant.com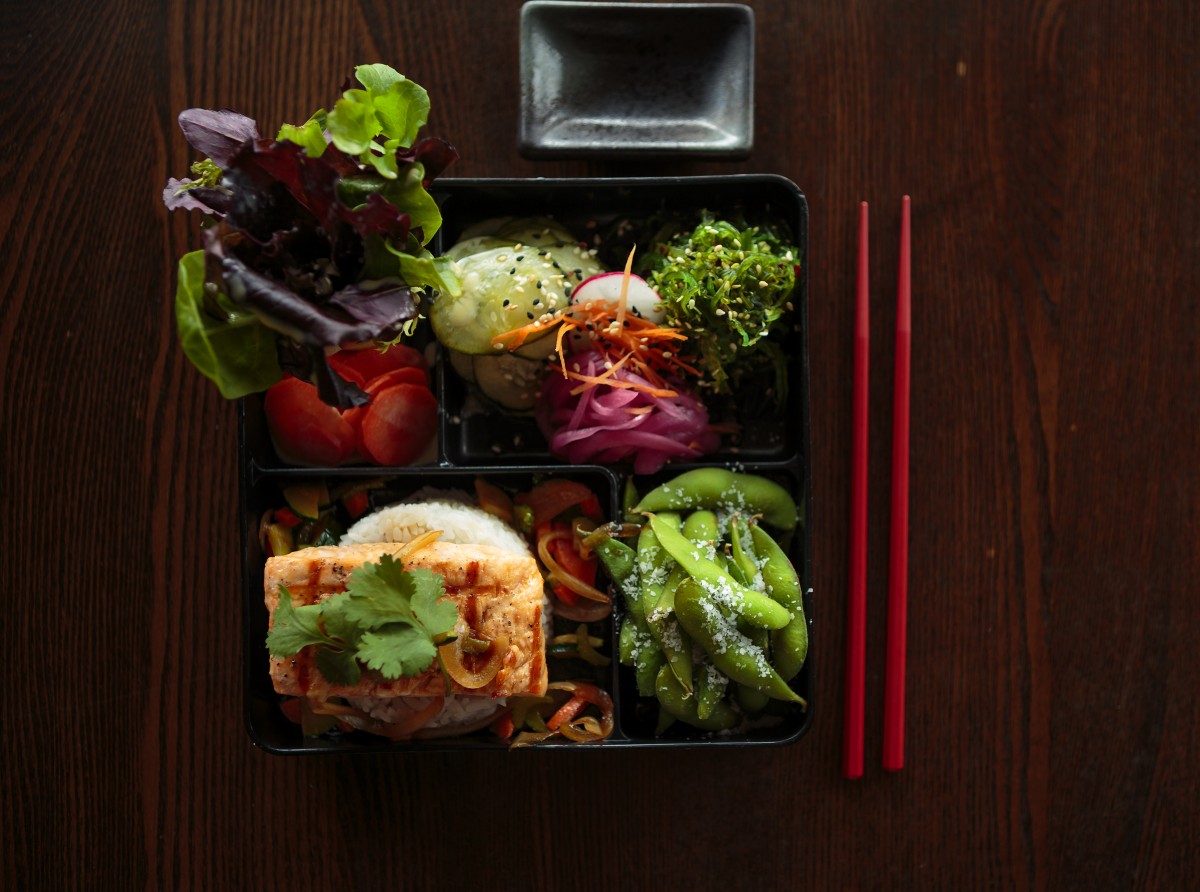 GOLDEN SPRING MANDARIN CUISINE
Golden Spring serves some of the best Chinese food in Sonoma, with a special lunch menu that includes appetizer, soup, entree with rice, and fortune cookie ($6.85-$8.25); chicken, beef, pork, vegetables, and prawns are among the choices. The menu also has noodle soups, mu shu, egg foo yung, poultry, duck, lamb, beef, pork, tofu, seafood and sizzling plates ($7.25-$11.70).
18991 Sonoma Highway, Sonoma, 707-938-1275, goldenspring.weebly.com
TIAN YUEN
The work of owners Ming Cheng Kuo and Mei Jung Shih, this modern Asian spot sings with excellent Vietnamese, Thai and Japanese dishes, most under $10. There's an authentic Thai-Indian specialty, praram long song chicken ($9.99), and vegetarians will find plenty to like, such as the tempting tofu hot basil ($9.99). Secret: If you order sushi, ask for it to be a "special," and you get two pot stickers and soup for $2 more.
421 S. Cloverdale Blvd., Cloverdale, 707-894-5697, tianyuen.squarespace.com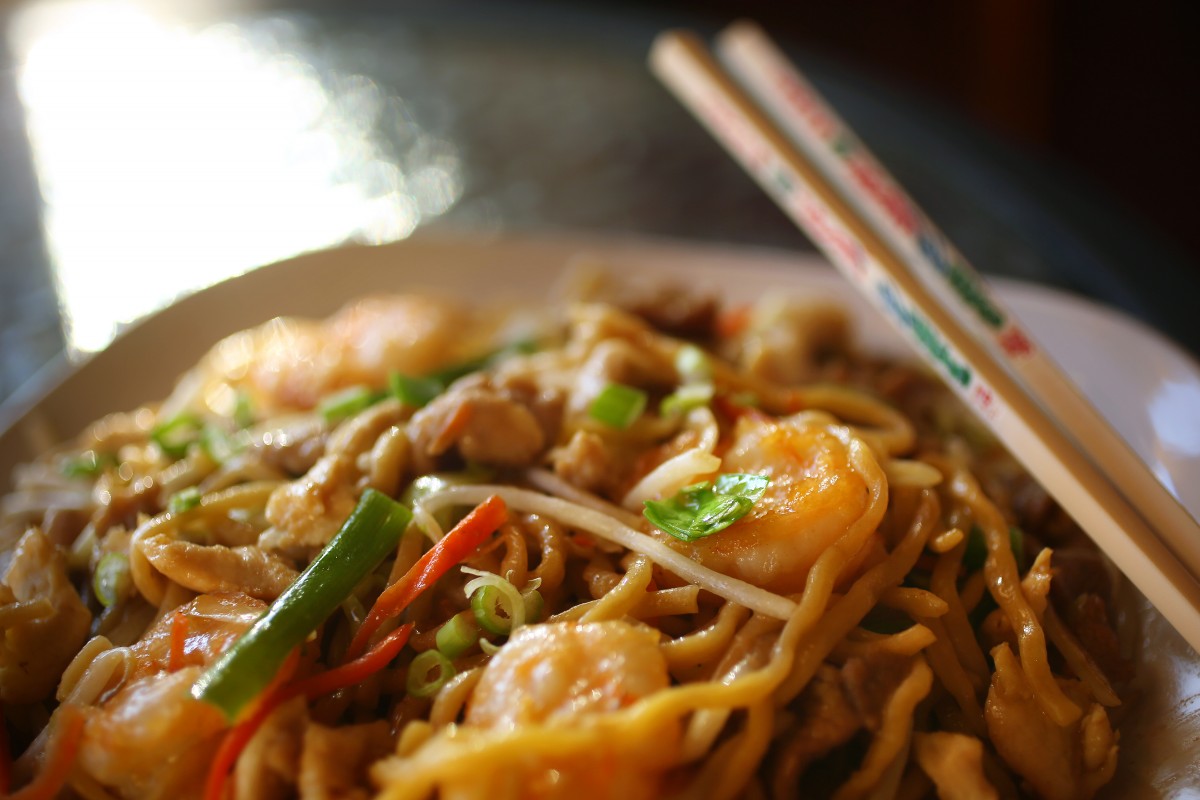 Taco the Town
LA HACIENDA BAR & GRILL
La Hacienda serves big bowls of rich, chicken-based tortilla soup, soft tacos ($2.65-$3.99, depending on the meat) and combos of all sizes, including a chile relleno with rice, refried or whole beans, and salad for a cheap $7.75. Regular and super vegetarian or meat burritos (with 13 meat choices) are $6.85-$7.75. Unlimited chips and salsa, too.
17960 Sonoma Highway, Sonoma, 707-939-8226
CASTAÑEDA'S MARKETPLACE
The menu has all the usual suspects, but the delicious reality is huge portions of Mexican food the way it's meant to be, based on fresh grilled whole chiles, handmade tortillas, pristine local beef and sparkling-fresh sauces such as chimichurri. Bust a very happy gut with the Burrozilla, a full pound of carne asada wrapped in two flour tortillas with rice, beans, pico de gallo, salsa, cheese, crema and guacamole. At $12.99, it feeds two.
8465 Old Redwood Highway, Windsor, 707-838-8820, visit on Facebook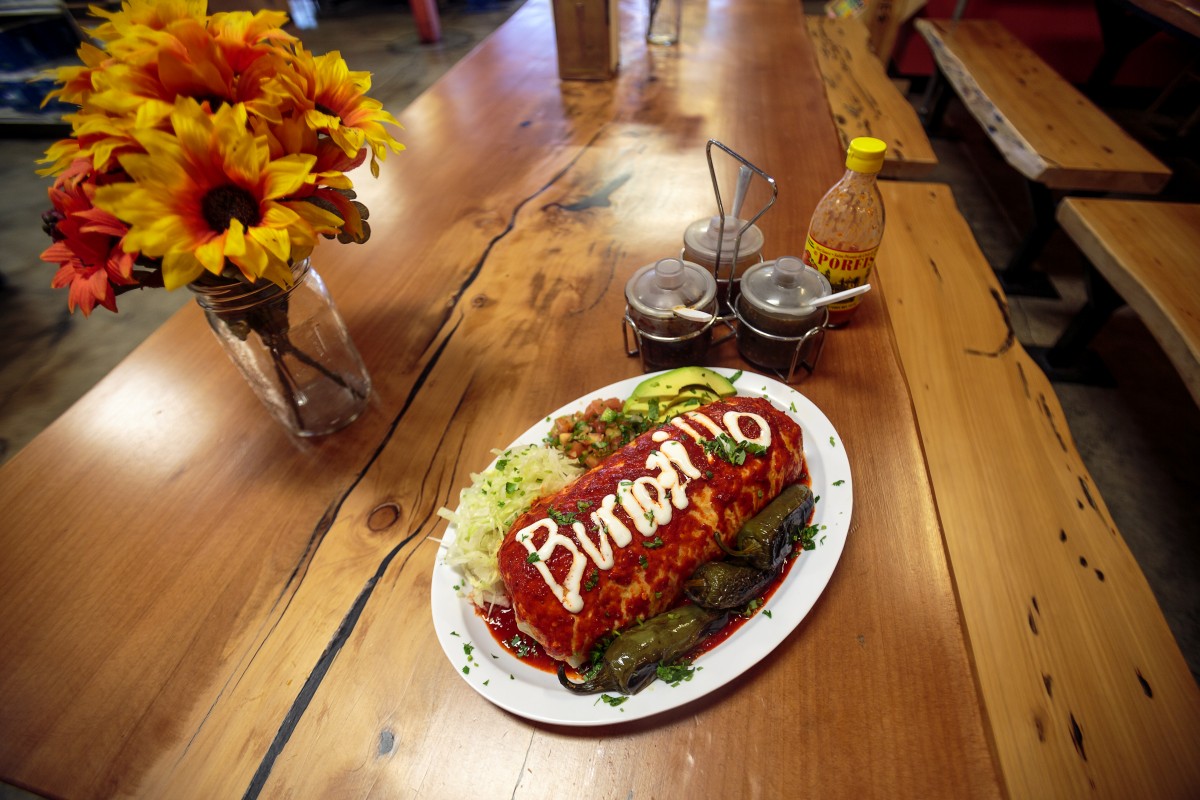 BELLY LEFT COAST KITCHEN & TAP ROOM
Usually, the tacos at this hip joint are three for $10. But on Taco Tuesday, they're only $1 all day and night, with a choice of ground beef, chorizo, pulled pork or veggie street tacos (why choose, at that price? Get one of each). You'll save on suds from 2 p.m. on, too.
523 Fourth St., Santa Rosa, 707-526-5787, bellyleftcoastkitchen.com
MI TIERRA
Watch fresh tortillas being made on-site and savor an enormous, regional Mexican specialty molcajete: steak, prawns, chicken, mushrooms, grilled cactus, roasted chiles, a huge slab of queso fresco, onion, tomato and spicy broth, all served in a stone molcajete bowl ($20). It's enough for two, and comes with rice, refried beans, avocado and those luscious tortillas, great for dunking into the broth.
2000 Sebastopol Road, Santa Rosa, 707-546-1777, mitierramex.com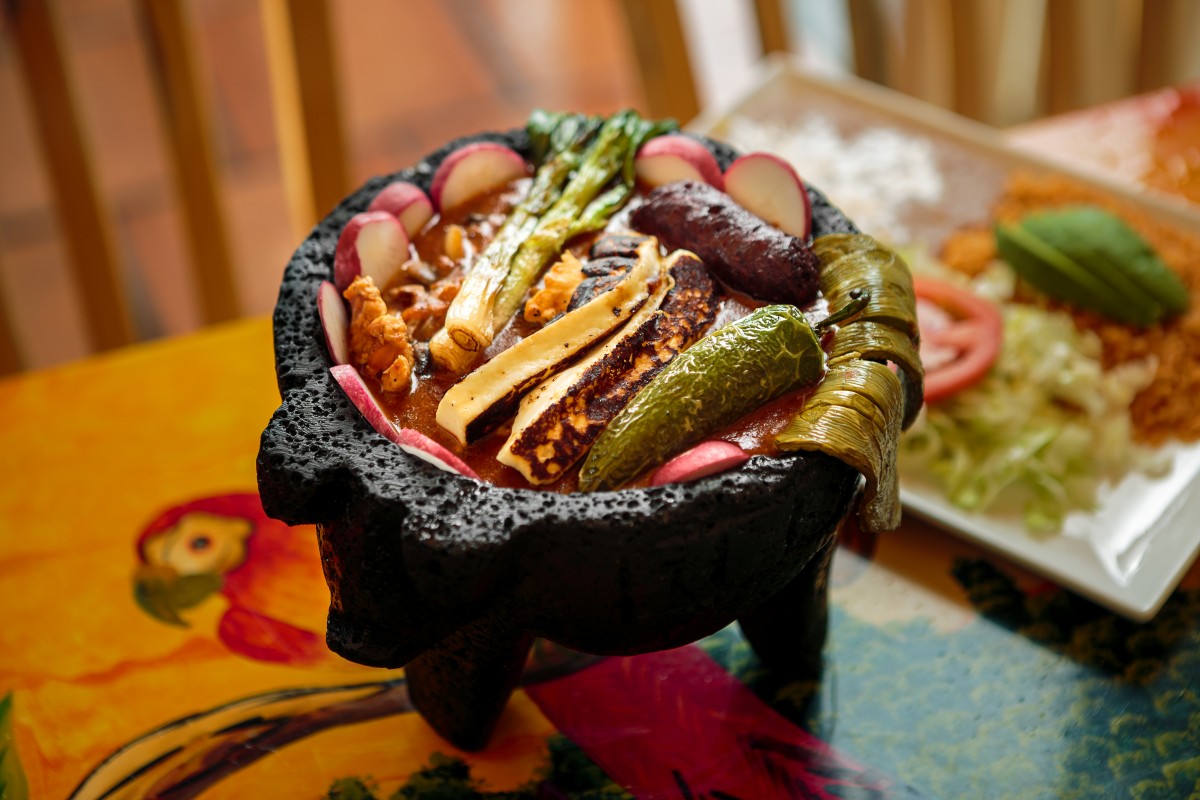 Happy Hours
THE VILLA RESTAURANT
Others may try, but no one can beat The Villa's old-school happy hour, 3-7:30 p.m. daily. Beer and wine are $3, well drinks $4, and there is a wide assortment of appetizers ($3-$8). Check out the fried calamari, soft polenta with meat sauce, and tortellini pesto. Those who don't fill up on apps can order a half-portion of most entrees for less than $20.
3901 Montgomery Drive, Santa Rosa, 707-528-7755, thevillarestaurant.com
BRAVAS BAR DE TAPAS
You'll think you're in Barcelona when you hit happy hour at this Spaincomes- to-Healdsburg tapas spot. From 3-5 p.m., Monday through Thursday, every small-plates item is $4.20 (Bravas' street number and, perhaps coincidentally, code for pot), including goat cheese tostada, duck meatball bocadillos (tiny sandwiches), Serrano ham and Manchego cheese bocadillos, and cider-braised chorizo with padron peppers.(LM)
420 Center St., Healdsburg, 707-433-7700, starkrestaurants.com/bravas.html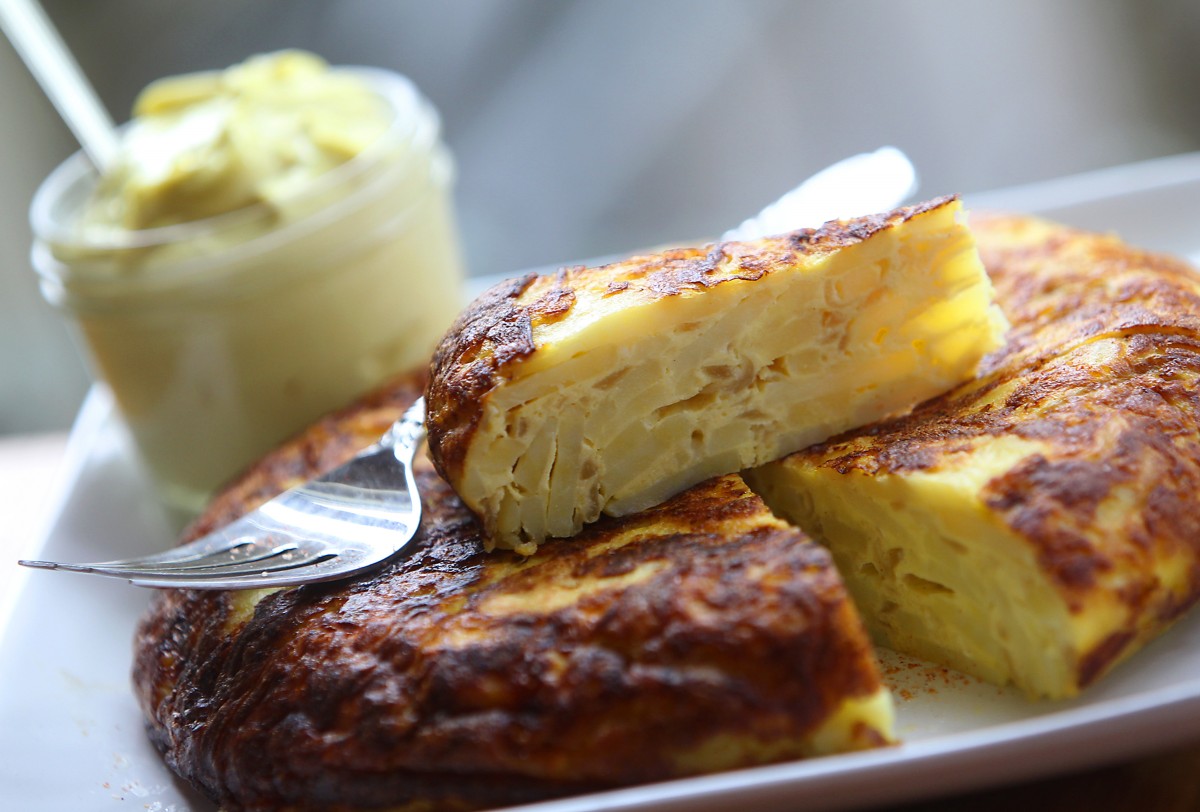 STARK'S STEAK & SEAFOOD
Its lunch and dinner menus are not cheap-eats material, but there is no arguing the popularity and pricing of Stark's happy hour, offered Monday through Saturday – yes, Saturday – from 3-6 p.m. A lively crowd enjoys drinks specials, including $2.50 Beefeater martinis on Wednesday, Thursday and Saturday, and several small-plates noshes. Raw oysters, tuna tartare tacos and truffle fries are $1.75, Moroccan chicken meatballs and prime rib banh mi sandwiches are $3.75, and mini burgers with Cheddar and bacon are $5.
521 Adams St., Santa Rosa, 707-546-5100, starkrestaurants.com/stark_steakhouse.html
ROSSO PIZZERIA & MOZZARELLA BAR
Rosso's Petaluma location offers Magnum Mondays, featuring $4 glasses of wine poured from magnum bottles, and a happy hour menu offered 3-9 p.m. You can easily make a meal of the meatball sliders, featuring Rosso's tender, garlic-laden orbs of deliciousness ($6), or the Caggiano sausage pizza ($8), fired in the wood oven until the crust is crisp and blistered.
151 Petaluma Blvd. S., Petaluma, 707-772-5177, rossopizzeria.com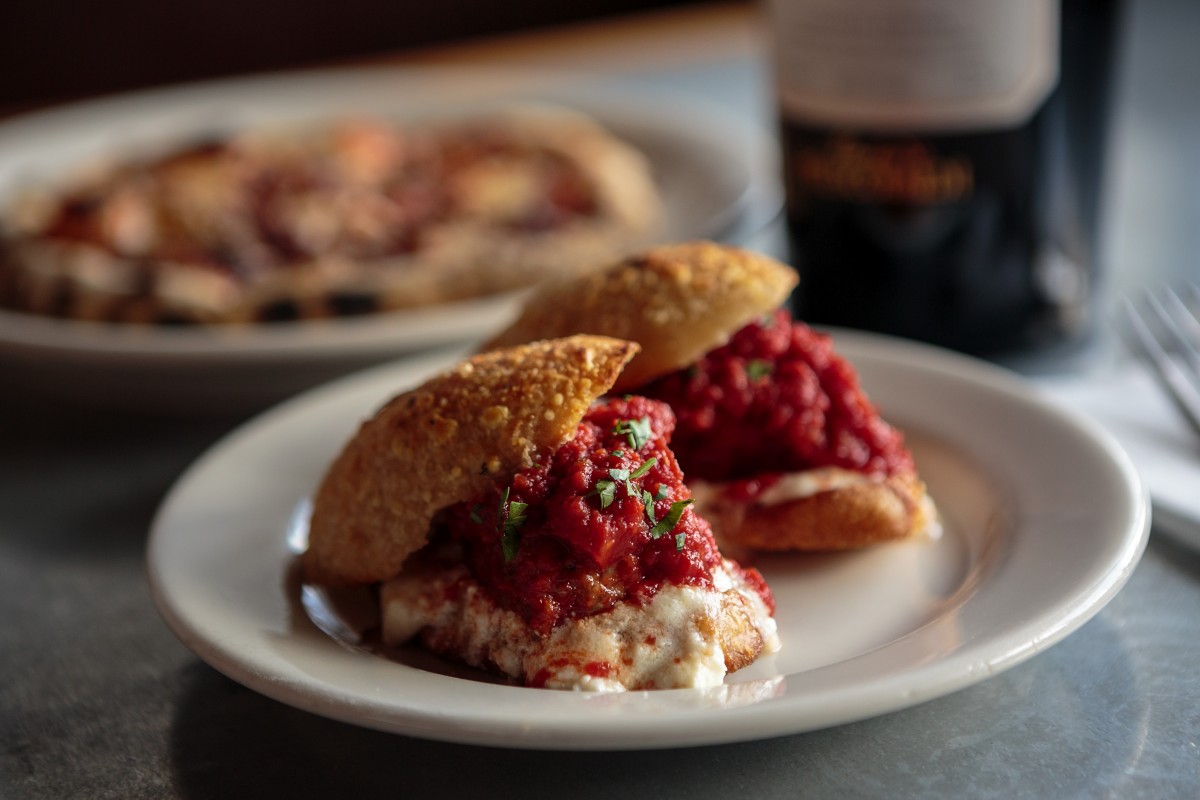 Pub + Bar Dining
BARLEY AND HOPS TAVERN
The pub rocks with live music, local craft beers are on tap, and owners Noah and Mirjam Bolmer keep the entire menu a bargain, sending out fancy pot roast simmered in porter beer and figs over parsnip puree and sautéed chard, for $15. A Sloppy Joe ($13) delivers delicious nostalgia, with big, sloppy mouthfuls of Niman Ranch ground beef simmered in zesty tomato sauce, plopped on a toasted brioche bun and topped with fried yam strings, plus fries and pickle chips. Upgrade the fries with an avalanche of applewood bacon and Cheddar for $1.50.
3688 Bohemian Highway, Occidental, 707-874-9037, barleyandhops.happytables.com
JOHN ASH & CO. THE FRONT ROOM BAR + LOUNGE
You can get a beef filet in the main restaurant for $43, or you can relax in the lounge and indulge in Tips And Toast — beef filet tips, mushroom cream sauce and grilled ciabatta for $14. Set with a fireplace, the elegant space sparkles with other deals, such as roasted lamb ribs in pomegranate Pinot Noir barbecue sauce ($14) and oversized grilled fish tacos with slaw, cilantro cream and salsa ($11).
4350 Barnes Road, Santa Rosa, 707-527-7687, vintnersinn.com
PUB REPUBLIC
While the name "pub" typically conjures images of heavy, dark wood and nary a glimpse of the outside world, Pub Republic is bright and airy, with high ceilings and reclaimed wood accents. Among the menu offerings of elevated pub fare is an unexpected showstopper: Brussels sprouts tacos. For $11, you get two generously sized flour tortillas filled with caramelized Brussels sprouts, toasted almonds, avocado and a sprinkling of cheese.
3120 Lakeville Highway, Petaluma, 707-782-9090, pubrepublic.com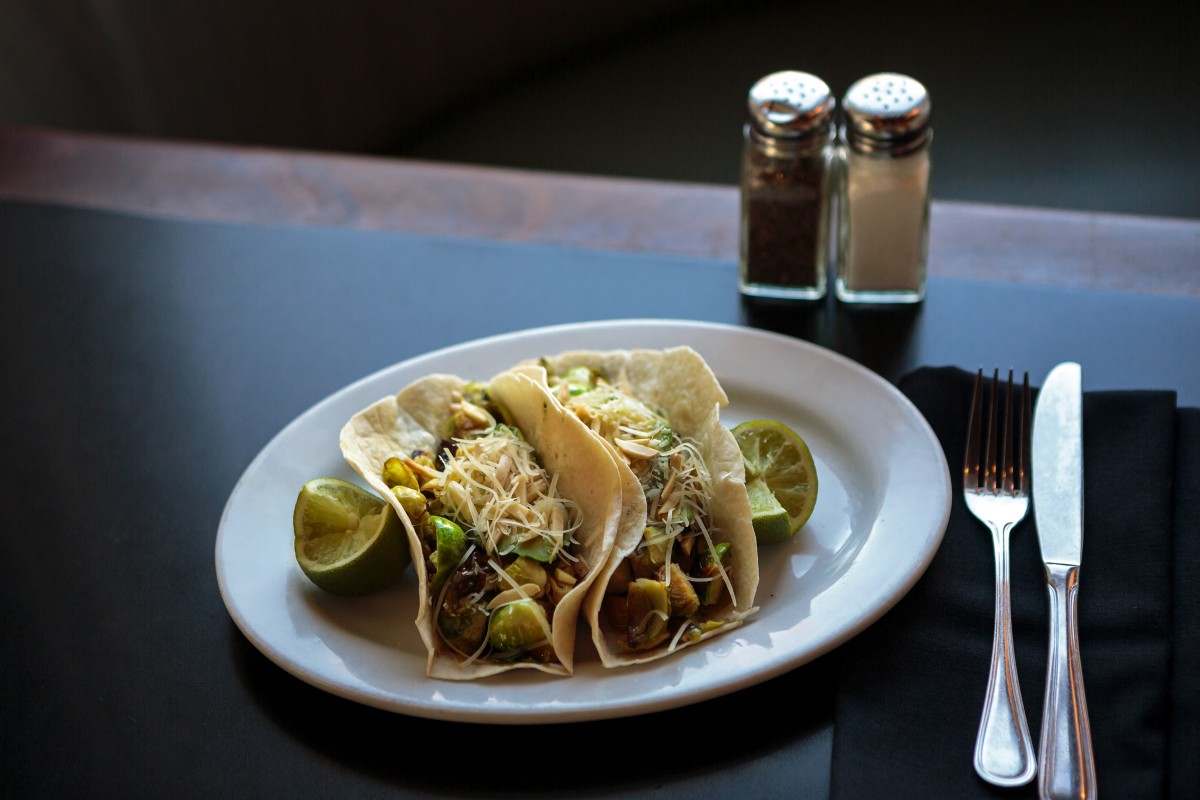 Family Values
FLAVOR BISTRO
Come for dinner on Farmhouse Wednesdays, when the kitchen sends out firstrate, family-style suppers with a glass of wine included, for a jaw-dropping $18.95. Dishes on a recent evening included chicken Parmigiana, creamy garlic potatoes, arugula pasta, winter vegetables, sautéed spinach, Blue Lake beans, heirloom tomato soup, organic romaine salad in lemon-Romano dressing, warm stone-oven bread with butter, and pear tart with Chantilly cream. Wow.
96 Old Courthouse Square, Santa Rosa, 707-573-9600, flavorbistro.com
MOMBO'S PIZZA
It's a deal almost too good to be true: The two-location Mombo's Feed 4 deal for $19.99 is one large one-topping pizza, an order of wings and choice of either a large salad or a quart of soup. Calling all parents with kids.
880-B Mendocino Ave., Santa Rosa, 707-528-3278; 560 Gravenstein Highway N., Sebastopol, 707-823-7492, mombospizza.com
EL BRINQUITO MARKET & MEAT
Newly painted hot red and yellow, the Iniguez family's carniceria can be smelled blocks away, as moist, juicy chickens sizzle on the roadside grill on Saturdays and Sundays. Half and whole chickens are $7 and $14, respectively, and a family of four can share a whole chicken, beans, rice and tortillas for just $19.
7380 Sonoma Highway, Sonoma, 707-966-4912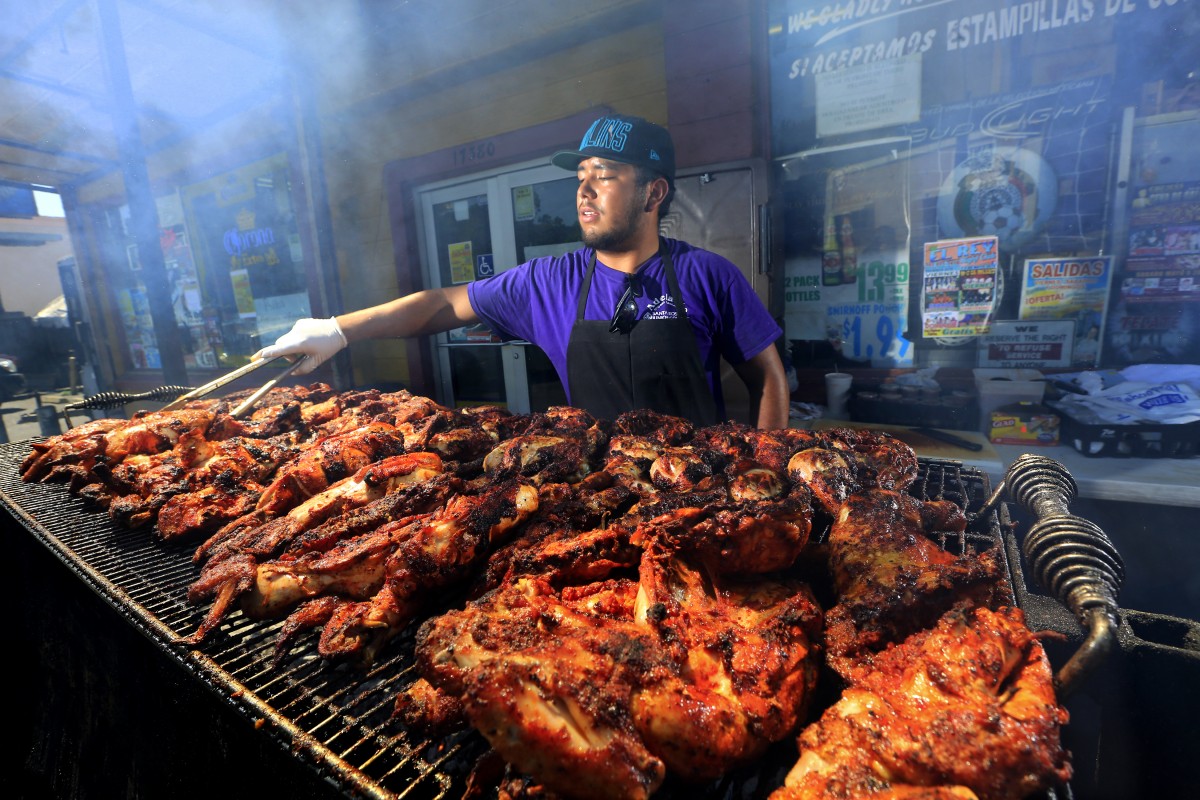 DRAKE'S FIRESIDE LOUNGE
Tucked next to the upscale Duck Club Restaurant, this charming hideaway offers a priceless setting, with a stone fireplace, outdoor fire pit and stunning ocean views. The seasonal menu comes from the same Duck chef, but with lower-priced, more laid-back options. Tuck into the meal-size grilled flatbread smothered in Marin French Brie cheese, watercress, roasted sweet peppers, hen of the woods mushrooms, smoked onions and Italian salsa verde ($12), or the hearty Occidental chicken sandwich of grilled herbed bird, mozzarella and pesto on house-made focaccia and a pile of garlic fries ($13).
103 Highway 1, Bodega Bay, 707-875-3525, duckclubrestaurant.com
WILLI'S SEAFOOD & RAW BAR
Small plates can mount up to a hefty tab, but smart choices deliver good value here. Penny-pinchers should steer clear of the $3-each oysters and clams, and share heartier dishes such as roasted beet salad with goat cheese mousse, spiced pecans and basil ($9.50); skewered marinated chicken with aji amarillo, mango mustard and toasted pine nuts ($10); Dean's Salt & Pepper Baby Back Riblets ($11), and Willi's French Fries with Laura Chenel Goat Cheese Ranch dipping sauce ($9.50). A party of four will dine luxuriously for approximately $10 each.
403 Healdsburg Ave., Healdsburg, 707-433-9191, starkrestaurants.com/willis_seafood.html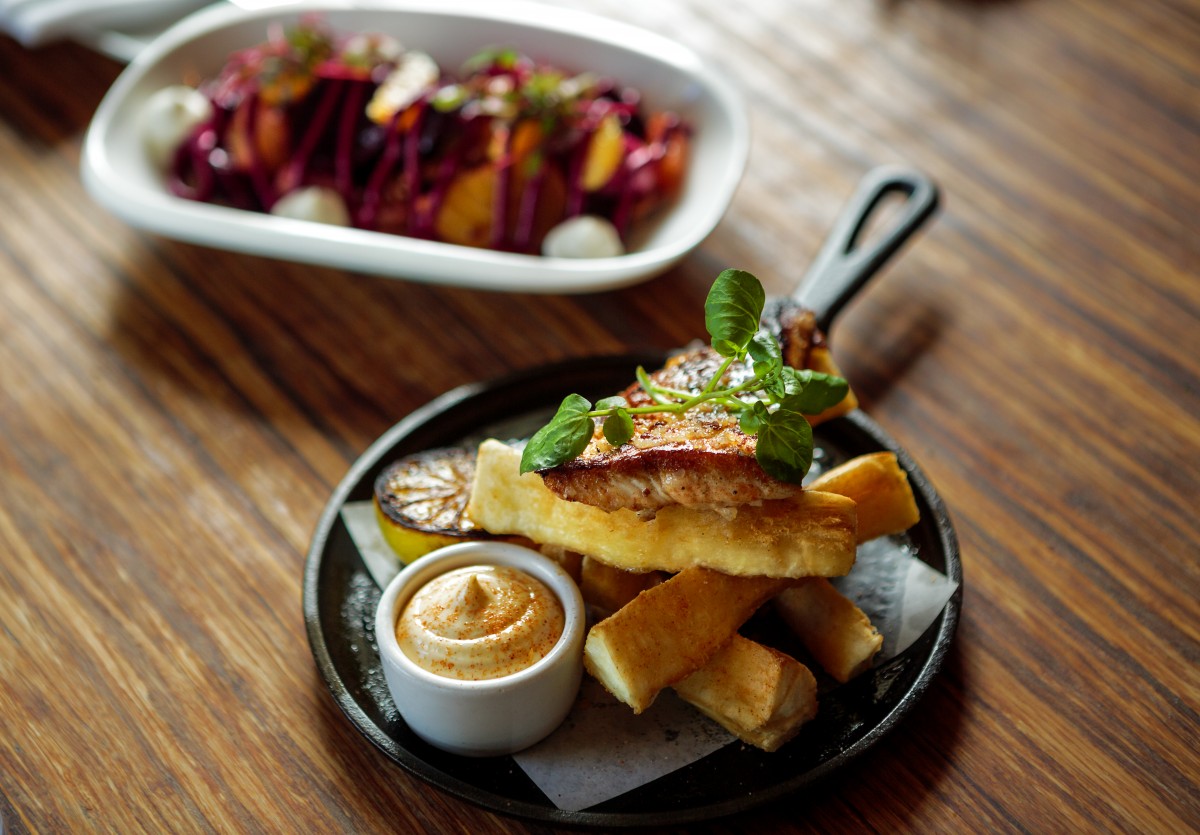 International Flavors
BISTRO 29
It seems like it has to be a typo: $29 for a four-course French meal Tuesday through Thursday, with just $11 more for wine pairings from the lengthy list of French and California labels. But it's true, with the bistro's changing prix-fixe menu offering lineups such as asparagus cream soup with bacon and buckwheat crumbs; Baby Gem lettuce salad with toasted hazelnuts, grapes and blue cheese; hanger steak with potatoes Lyonnaise, Dijon mustard and grilled spring onion, and dark chocolate mousse.
620 Fifth St., Santa Rosa, 707-546-2929, bistro29.com
DELHI BELLY
Relatively new to Sonoma, this Indian restaurant offers respectful service and fun decor, with umbrellas hanging from the ceiling for good luck.
Enjoy kale pagodas (three for $5), chicken mushroom soup ($7), coconut vegetable curry that generously feeds two ($12), panch dal lentils ($10) and tandoori chicken ($15), which can also be shared.
522 Broadway, Sonoma, 707-343-1003, delhibellybistro.com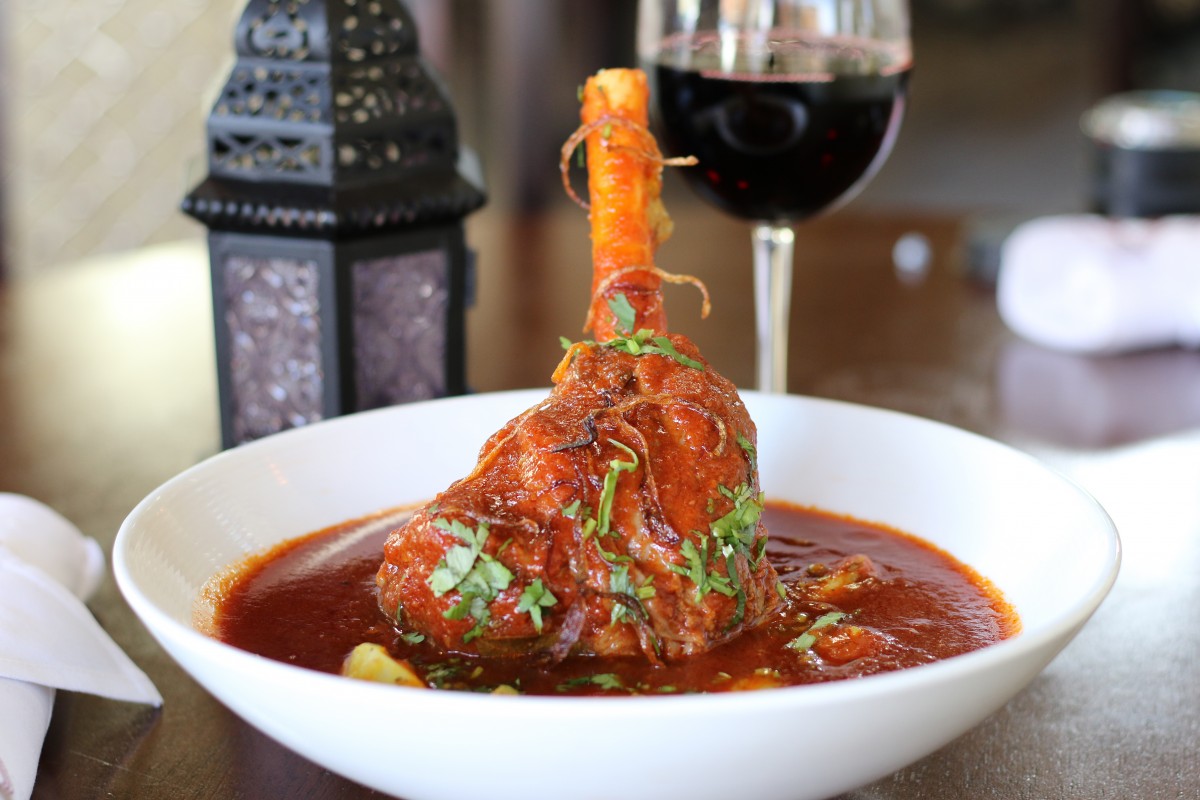 YANNI'S SAUSAGE GRILL OF PENNGROVE
Red chile-apricot glaze … anise-citrus … feta-kalamata … lamb-tzatziki. These are what sausage dreams are made of, and they become mouthwatering reality thanks to the talents of chef-owners John and Francesca Vrattos. Beginning in 2010 with loukaniko, a Greek country sausage they made for friends, they've now built up a thriving palace to authentic sausage sandwiches that are filling and fabulous for $6.90-$8.50, including peppers on top.
10007 Main St., Penngrove, 707-795-7088, yannissausages.com
KING FALAFEL
With Greek and Middle Eastern restaurants few and far between in Sonoma, this small eatery fills a need. The gyro sandwich ($8.99) is stuffed with sliced beef, lamb or chicken, onions and tomatoes, and drizzled with cooling tzatziki sauce. The falafel plate ($9.99) includes five perfectly seasoned falafel (fried chickpea cakes), hummus, tabbouleh and pita bread.
100 Brown St., No. 150, Sebastopol, 707-824-4800, kingfalafelusa.com
WATER STREET BISTRO
Stephanie Rastetter's French-inspired menu in her jewel-box restaurant features daily specials that make this place affordable. Entrees such as coq au vin and Moroccan pork and couscous are $12-$14 and include salad and Della Fattoria bread. There are also four daily soups, $4.50 for a cup and $6 for a bowl. (MAJ)
100 Petaluma Blvd. N., Petaluma, 707-763-9563, waterstreetbistro.com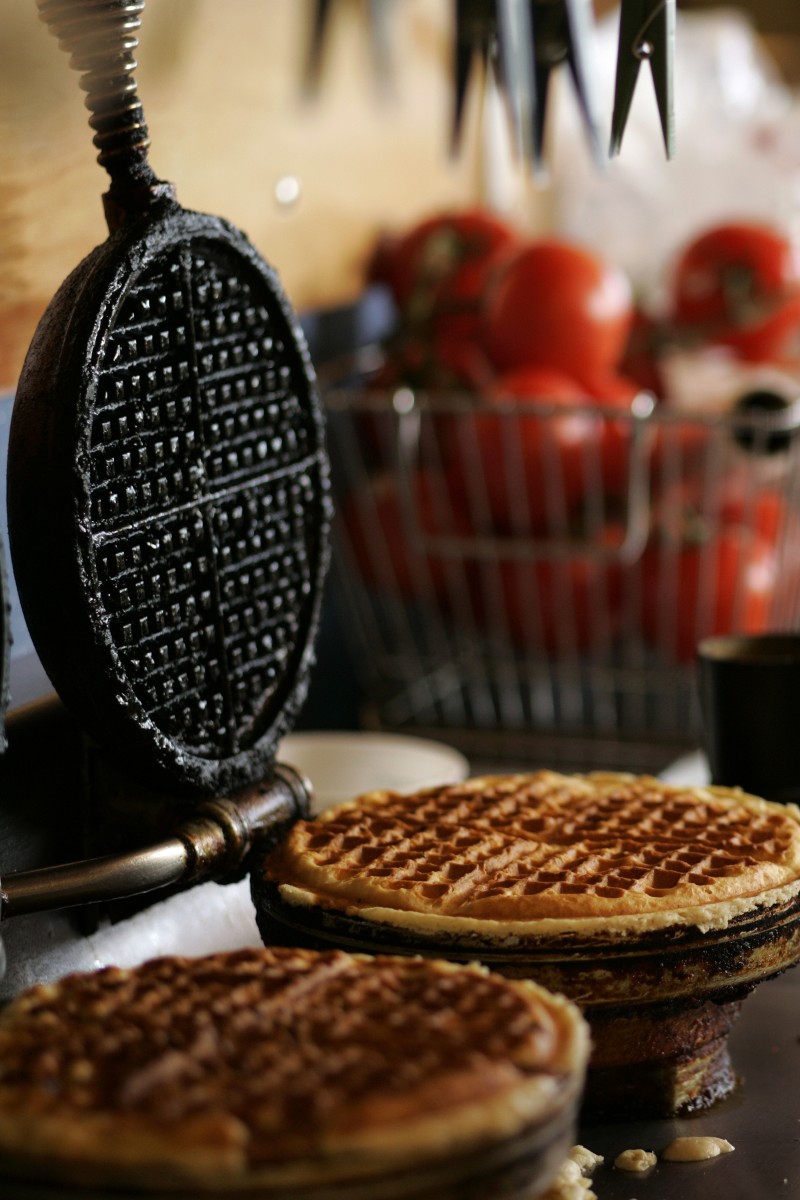 BURTONZ BAKERY
Kiwis love their meat pies and sausage rolls, and authentic versions are available at this Windsor bakery and cafe. New Zealand native Warren Burton left the viticulture business to learn baking, and his breads and pastries are magic. But it's the savory steak and potato, mushroom and goat cheese, and bacon and egg mini pies ($6) that have locals asking, "Where have you been all my life?" Sausage rolls are just $2.75, served with Wattie ketchup.
9076 Brooks Road S., Windsor, 707-687-5455, burtonzbakery.com
DIVEWALK CAFE
Banh mi sandwiches ($7), Hanoi tacos ($3) and sweet and savory crepes ($9$10) are among the bargains owners Lorene Reed and Marc Sloop sell from their yellow tent well off the Sonoma plaza. The banh mi is the savory star: pork or chicken topped with pickled daikon and carrots, cucumber, cilantro, jalapeño, hoisin and sriracha aioli. Satisfy a sweet tooth with the Brie + Fruit crepe with maple syrup.
19449 Riverside Drive, Sonoma, 707-334-3175, divewalkcafe.com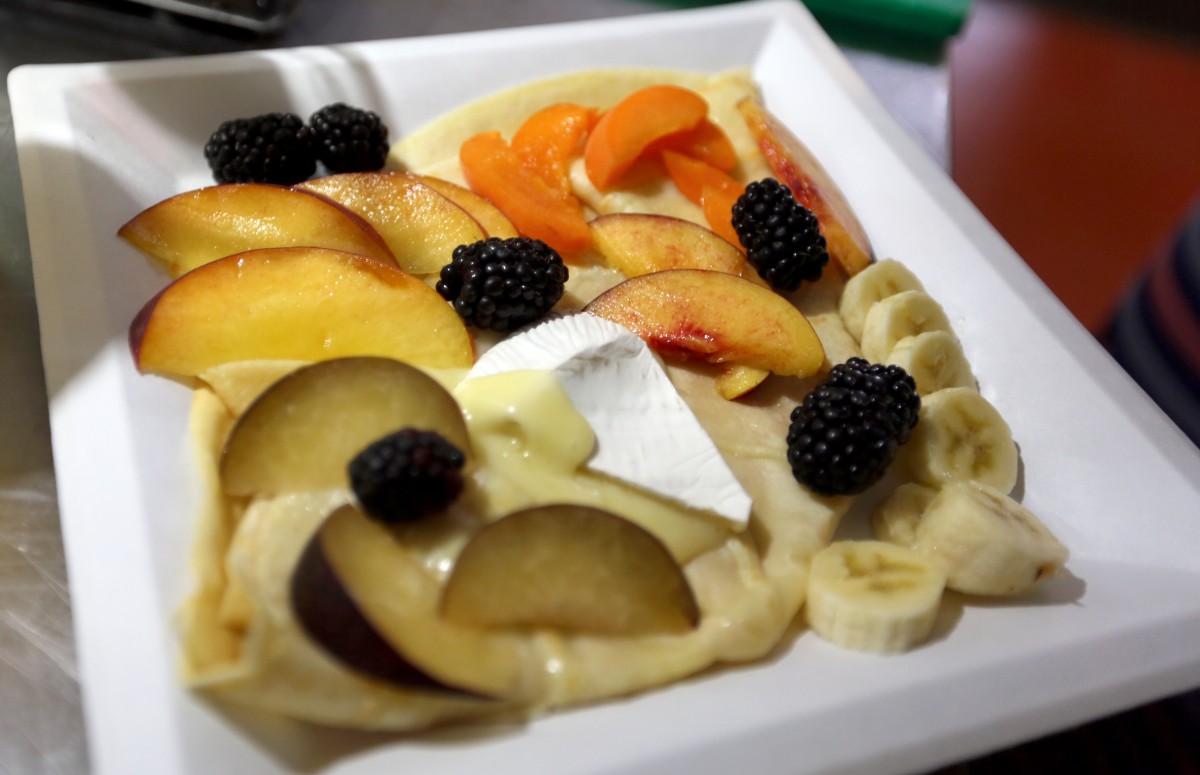 Sweet Treats
LA MICHOACANA
Natural ice cream and paletas (ice cream bars) are made on-site by Teresita Fernandez from fresh fruit and include flavors such as coconut pineapple, mango, almond cappuccino and Mexican Neapolitan. Cones are $2-$5.50, paletas $2.50-$4.
18495 Sonoma Highway, Sonoma, 707-938-1773
ZAZU KITCHEN + FARM
Leave it to zazu's Duskie Estes and John Stewart to incorporate their Black Pig Meat Co. bacon into an addictive treat. Their Rodeo Jax bacon caramel popcorn ($3.50 at the restaurant) is salty-sweet and crunchy, made with organically grown corn that is popped, lacquered in caramel and seasoned with salt made from applewood smoked bacon. It puts Karmelkorn to great shame.
The Barlow, 6770 McKinley St., No. 150, Sebastopol, 707-523-4814, zazukitchen.com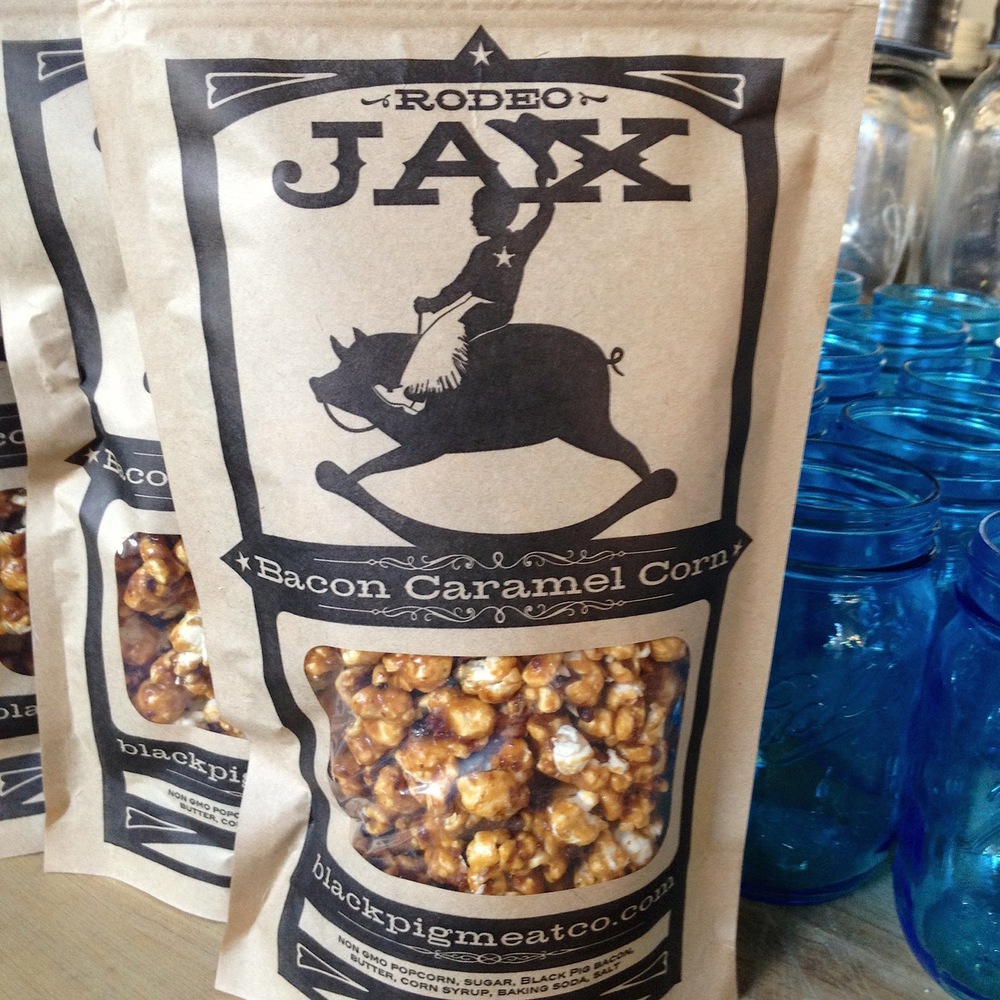 MOUSTACHE BAKED GOODS
Cupcakes may no longer be the dessert of the moment, but they will never go out of style in the floury hands of the Moustache crew. Best-sellers include The Butcher (maple-spice buttercream topped with a mini slice of bacon), The Outlaw (caramel-filled chocolate cake with sea salt) and The Local (gluten-free almond cake filled with house-made cherry jam). Just $3 each.
381 Healdsburg Ave., Healdsburg, 707-395-4111, moustachebakedgoods.com
LOCOCO'S CUCINA RUSTICA
LoCoco's does cannoli proud, turning out classic versions as good as any found in New York or New Jersey. House-made, tube-shaped fried pastry shells are filled with sweetened ricotta, pistachios and orange zest, then dusted with powdered sugar. The first-bite crunch leads to a heavenly, creamy center. They're well worth the $8.95 price for two cannoli.
117 Fourth St., Santa Rosa, 707-523-2227, lococos.net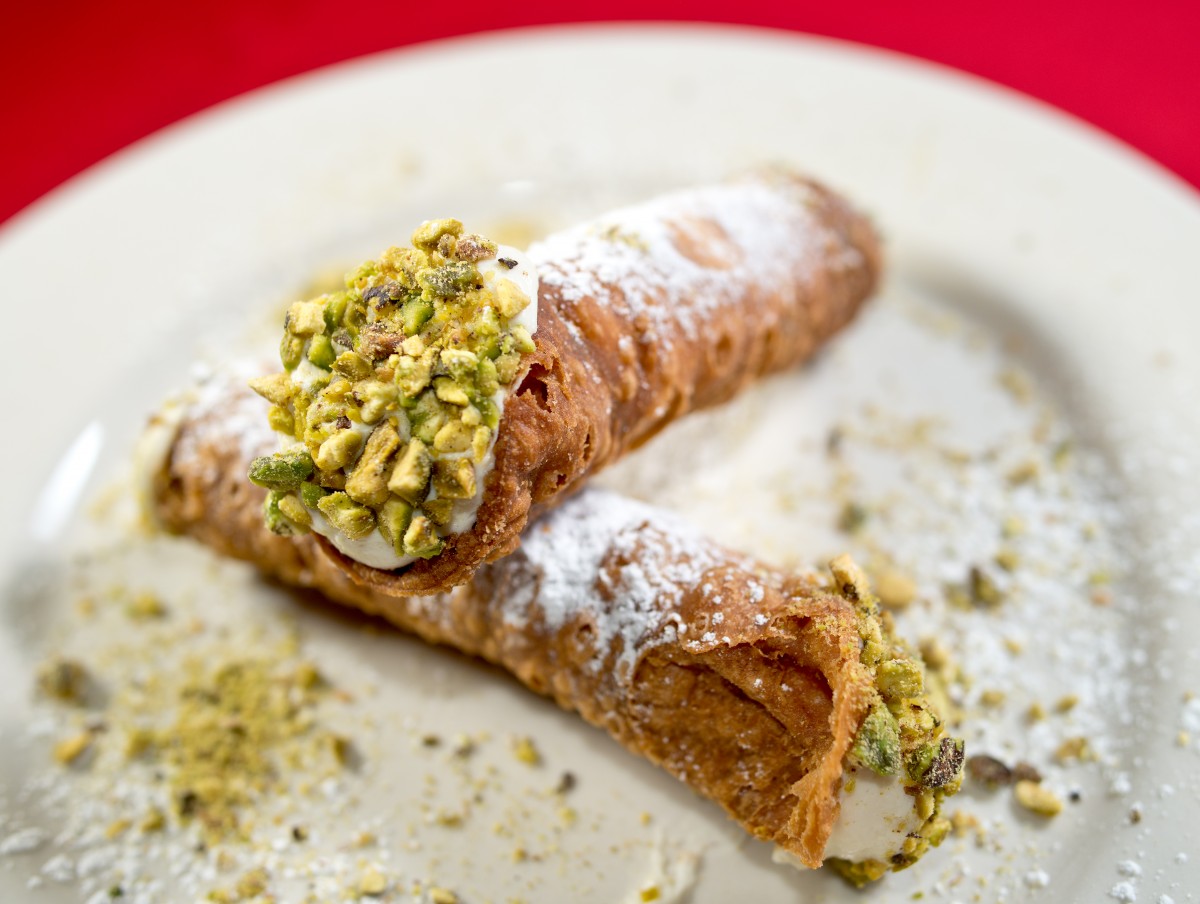 Subscribe to Our Newsletters!