When brothers Ben and Alex Morrison were growing up in Petaluma, they'd spend their days at St. Vincent's High School and then come home to another field of study: the school of rock (and folk and blues and bluegrass).
"Our mom was in a folk quartet when we were kids," Ben Morrison said. "And as we got older, they would have these music parties and all their musician friends would come over and everybody would get to play on all the songs. It was just a big living room jam."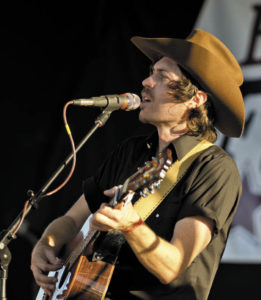 So it made sense that the Morrison boys (Ben is 34, Alex 32) would eventually start a band with other guys from school. In 2008, Ben came up with the name Brothers Comatose to describe the faded look on Alex's face when he rips into a banjo solo.
"In the beginning, we just called it 'a rowdy string band,'" he said. With an upright bass, fiddle, banjo and plenty of harmonizing, Brothers Comatose definitely had the bluegrass end covered. But there's also plenty of folk and rock to mix things up. Early shows took shape at the Lagunitas Tap Room in Petaluma, "where the stage is so small, only three out of five of us could actually fit on the stage at one time," Ben said.
As word got out and a loyal fan base grew, bigger shows beckoned as the Brothers were invited to the 2012 South by Southwest (SXSW) festival in Austin, Texas, and toured with The Devil Makes Three and Yonder Mountain String Band. This past summer, they played the Outside Lands music festival in San Francisco and followed that with a cross-country national tour. Ben even recorded a duet with indie darling Nicki Bluhm.
These days, no matter where they roam or choose to live (most of the band members relocated to San Francisco), "We always consider Petaluma our hometown," Ben said. "And every time we get back there, it's like a homecoming."
To check out their music and upcoming tour dates, visit thebrotherscomatose.com.