It's no secret that a vacation in Sonoma Wine Country can be expensive. But does it have to be?
Eric Anderson, co-owner of The Astro motel in Santa Rosa, says no and he's out to prove it with the launch of Astro Adventures.
"People should be able to come to Sonoma County and have a real adventure and not be millionaires," said Anderson.
Set to launch in March, Astro Adventures are week-long tours of Sonoma County led by local "experts in wine, beer, spirits and food." The $1599 per person tour charge (taxes included) covers five night's lodging at the renovated midcentury motor lodge in downtown Santa Rosa, several meals at The Astro's sister restaurant, The Spinster Sisters, tasting fees at wineries, breweries or distilleries, transportation and some goodies to bring home. Couples or friends traveling together can save an additional 10 percent if they share a room.
The inaugural adventures will include two beer tours in March and April (just in time for Russian River Brewing's coveted Pliny the Younger release), followed by a spirits tour in late April and a wine tour scheduled for mid-June.
Itineraries are designed to introduce tour participants to the best Sonoma County has to offer with scheduled excursions and insider tips from local guides, but will also include some time for visitors to explore the area on their own.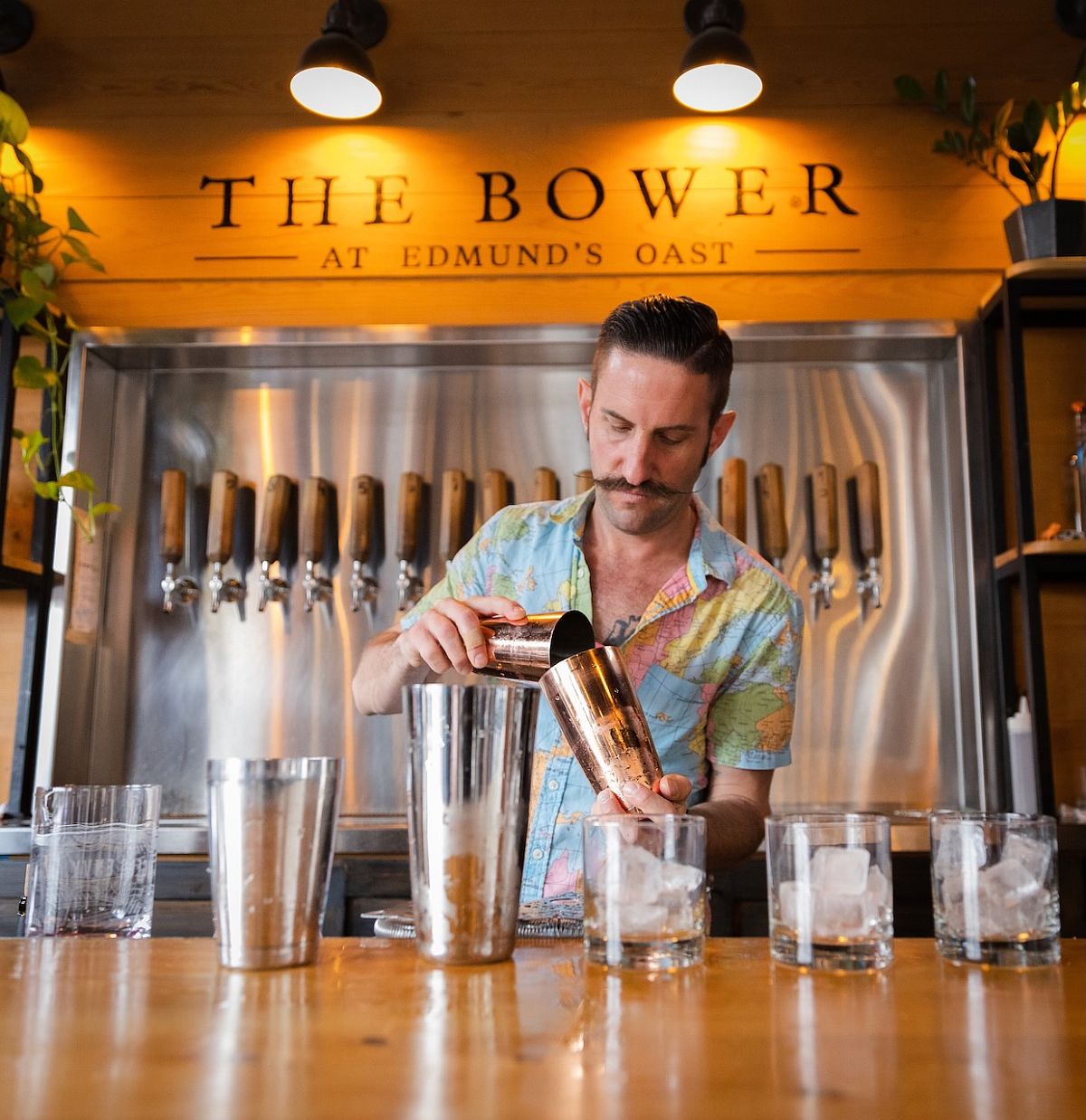 Matt Levy, a self-taught mixologist and owner of the Covert Cocktail Club, is leading the Astro Adventure spirits tour scheduled for the end of April.
Levy will be teaching participants how to make better cocktails at home. Along with visits to Sonoma Brothers Distilling in Windsor and Elk Fence Distillery in Santa Rosa, he's planning a trip to the farmers market — to introduce visitors to local flavors — and a whirlwind tour of local thrift shops for those in search of vintage bar tools and glassware.
The wine tour, set to take place the week of June 12, will be led by wife-and-husband duo Jane Lopes and Jonathan Ross, who are Master Sommeliers and authors.
"Though still cheaper than Napa, it is becoming increasingly hard to visit Sonoma without spending a fortune" said Lopes. "We love that The Astro is trying to make this tour as accessible as possible."
Lopes and Ross, the founders and owners of Legend Australian Wine Imports, have close to 40 years of experience in the wine industry between them and have worked at some of the top restaurants in the world, including Eleven Madison Park in New York. They will be sharing their knowledge and insight into the wine world and introduce tour participants to classic Sonoma County grape varietals, like pinot noir, chardonnay and syrah. But more unusual grapes, like trousseau gris and gamay, will also make an appearance.
Astro Adventures will only include 10 to 20 participants and all activities will be scheduled on weekdays to ensure smaller crowds at breweries, wineries and distilleries.
"We want this to be a conversation. We want people to talk to each other. We want there to be education, and we want people to learn in a happy convivial space that is a vacation," said Anderson.
The Astro, 323 Santa Rosa Ave., 707-200-4655, theastro.com/astro-adventures
Subscribe to Our Newsletters!