There is a calling.
Ask the locals who live along the Sonoma Coast. It might not be audible, like a siren call or the crash of unrelenting waves, sculpting the rocky shoreline. It might lie somewhere in the light—not just in the way it glows, but in the way it changes, often many times an hour.
Or it might be a feeling you get, as if you're suspended on the edge of the world, when Bodega Bay is fogged in and you climb a few hundred feet up Coleman Valley Road and sit above the clouds at sunset, watching how the dying light fades not over the sea but over an endless expanse of pillowy fog.
Bodega photographer Jerry Dodrill knows the call of the ocean. One morning, as we drove into Bodega Bay on Bay Hill Road (the same route Tippi Hedren takes when first approaching town in "The Birds"), we parked in a pullout and surveyed the outstretched shallow bay, green with seaweed at low tide."One of the things that makes the light good is that we're on the edge of the earth," he says."I don't mean that as a flatlander, but we're on the edge of land."
It's also a metaphor for the people who live here. "I think a lot of us want a sense of wildness," says Dodrill. "It takes a little bit of grit to want to live out here."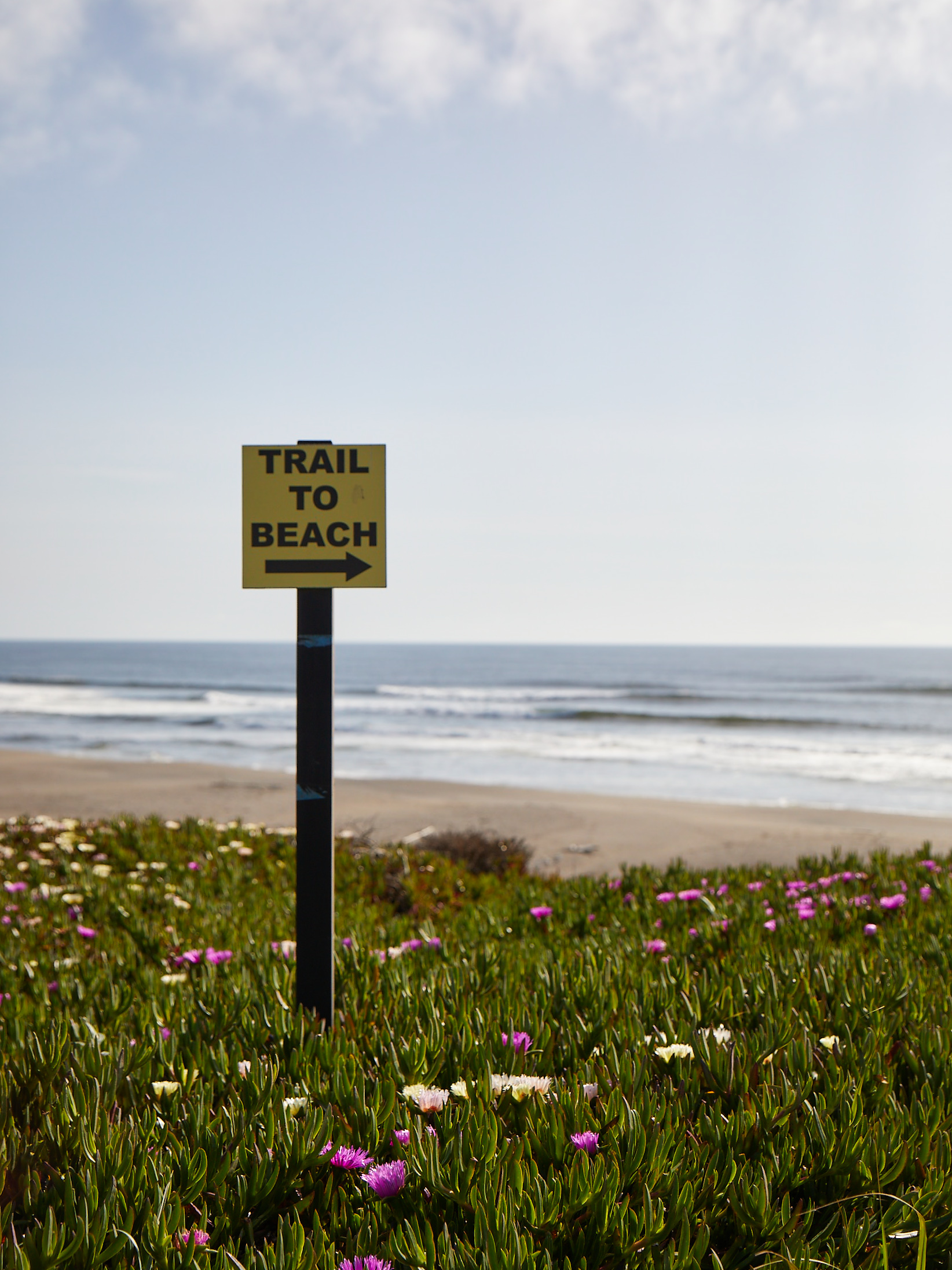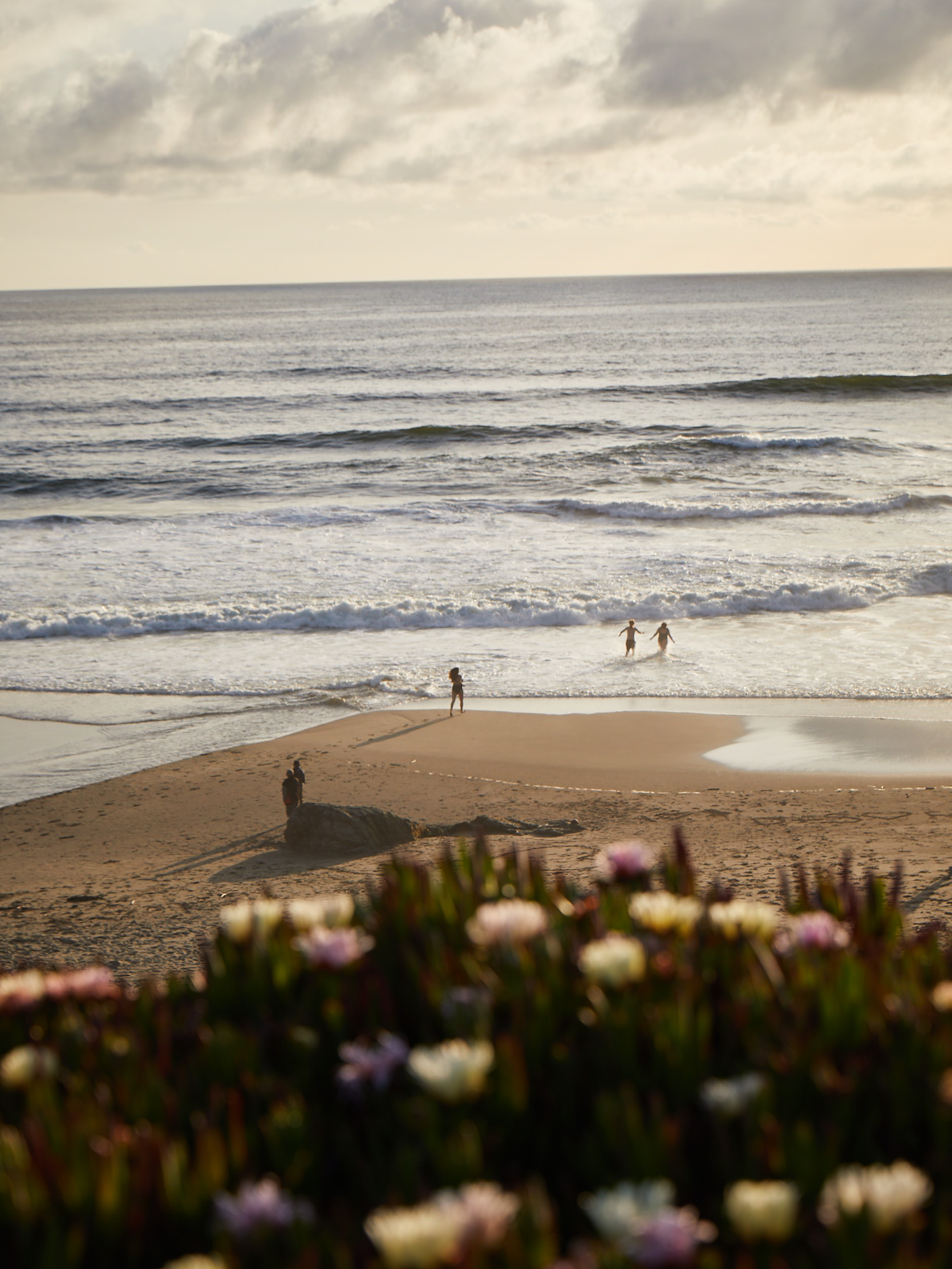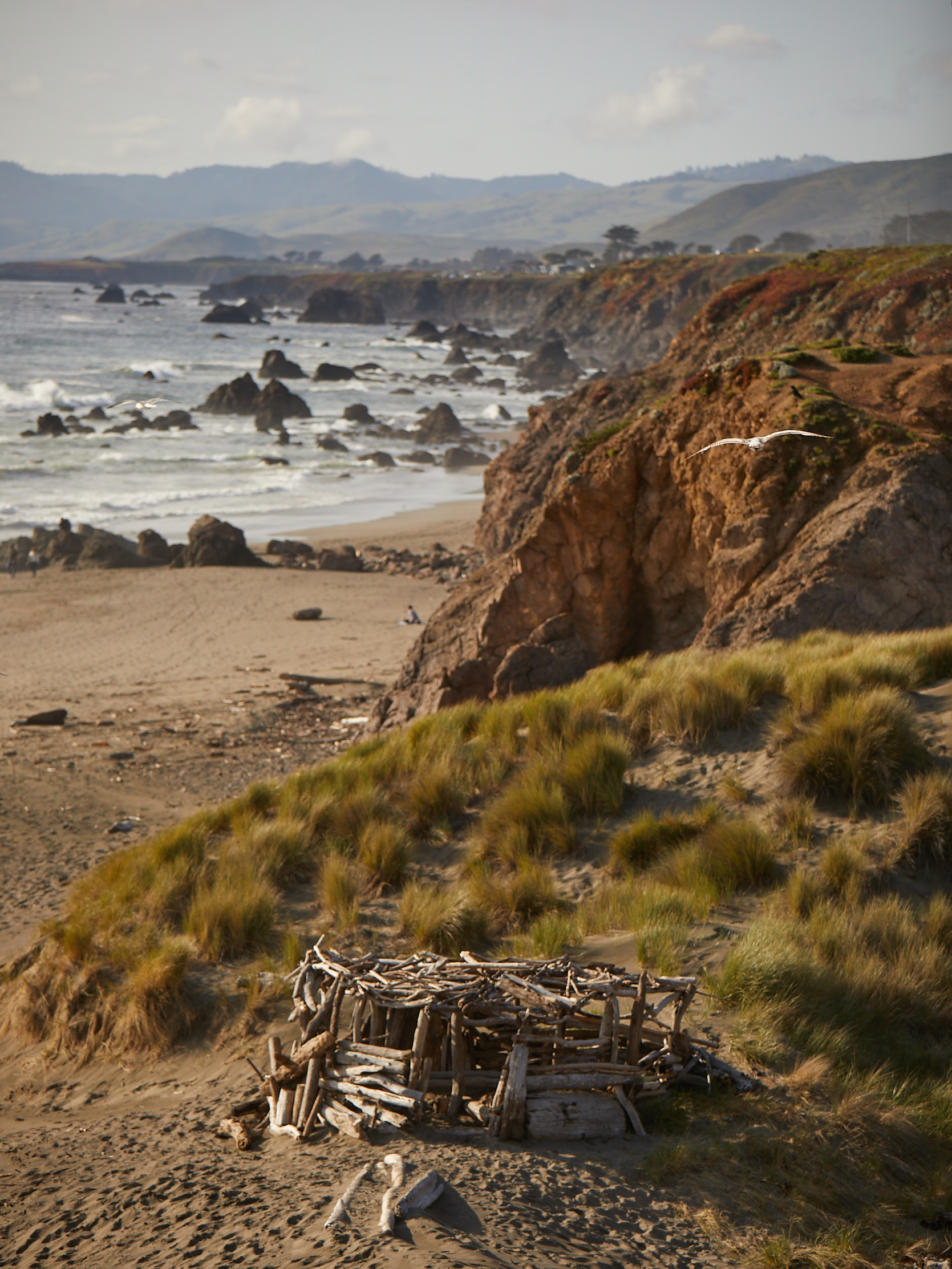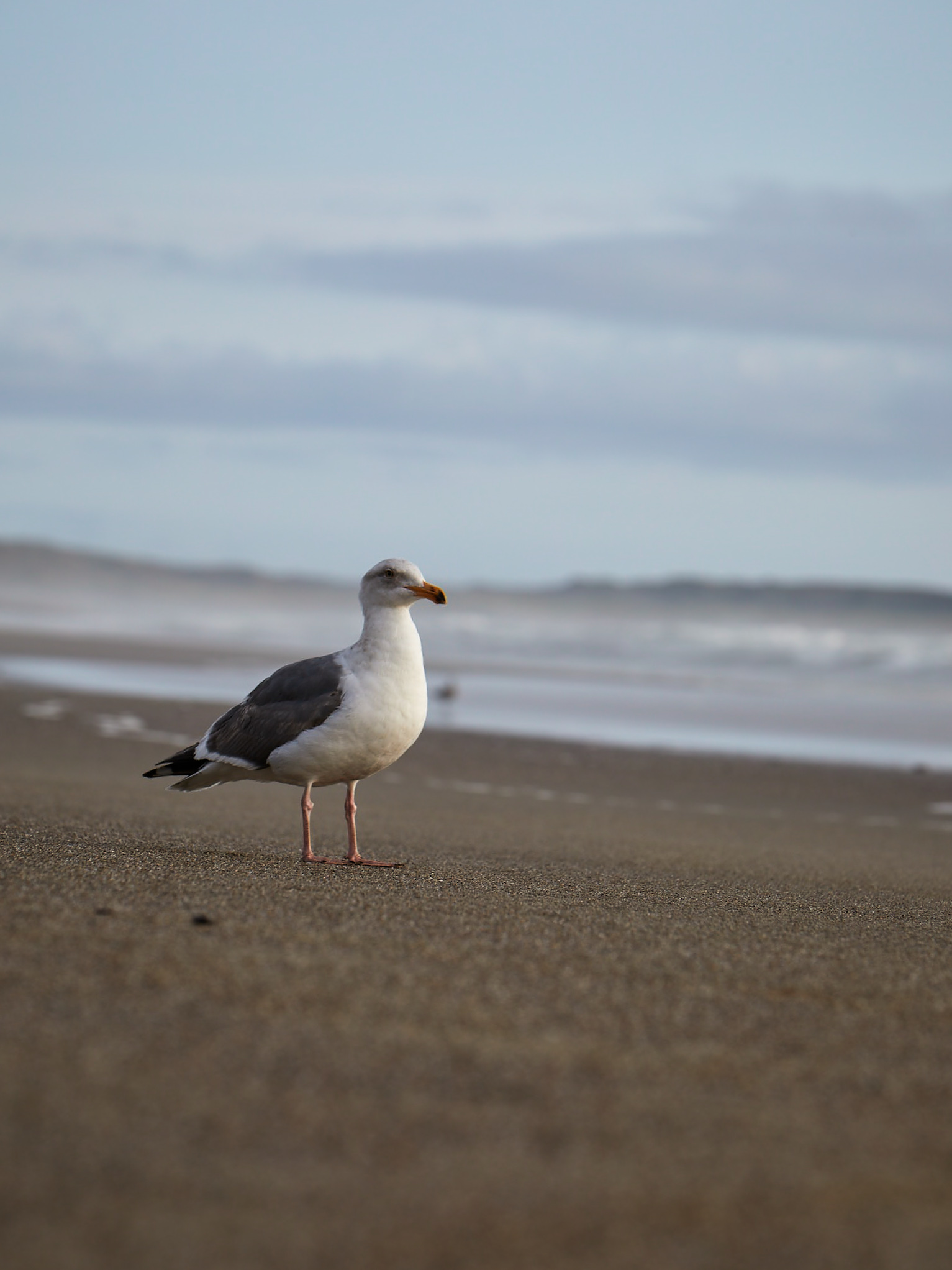 I talked to fisherman Justin Monckton one afternoon at Lucas Wharf, asking how he was staying afloat with salmon season canceled and crabbing heavily restricted. He was fishing slime eels—a delicacy, it turns out, in South Korea. Other fishermen gave him a hard time, he said, saying he was scraping the bottom of the barrel. But hauling in more than 250,000 pounds of slime eels a year, he was surviving on the coast.
Growing up near the Gulf of Mexico, I feel the same need to be near the water here in Northern California. I've stood on a cliff with my kids at Shell Beach in Sea Ranch to watch harbor seals give birth to pups, then swim with them for the first time. I've kayaked off Doran Beach to harvest crab traps, then made paella on the beach with a local chef. I've caught rock cod from a kayak off Fort Ross.
And along the flats of Bodega Bay, I've watched a father with his arm up to his shoulder in mud, teaching his kids how to look for upwelling bubbles and dig for clams. He taught me how to dig for them, too. So herein lies the challenge: On a trip to the Sonoma Coast, you can drive along Highway 1 and drop in and out of various cafes and shops, eating clam chowder here and crab rolls there, maybe buying some artwork to take home. That's what you do when you're on vacation, and it's a beautiful thing. But along the way, if you look, you can get a more nuanced feel for what's really going on along the shoreline.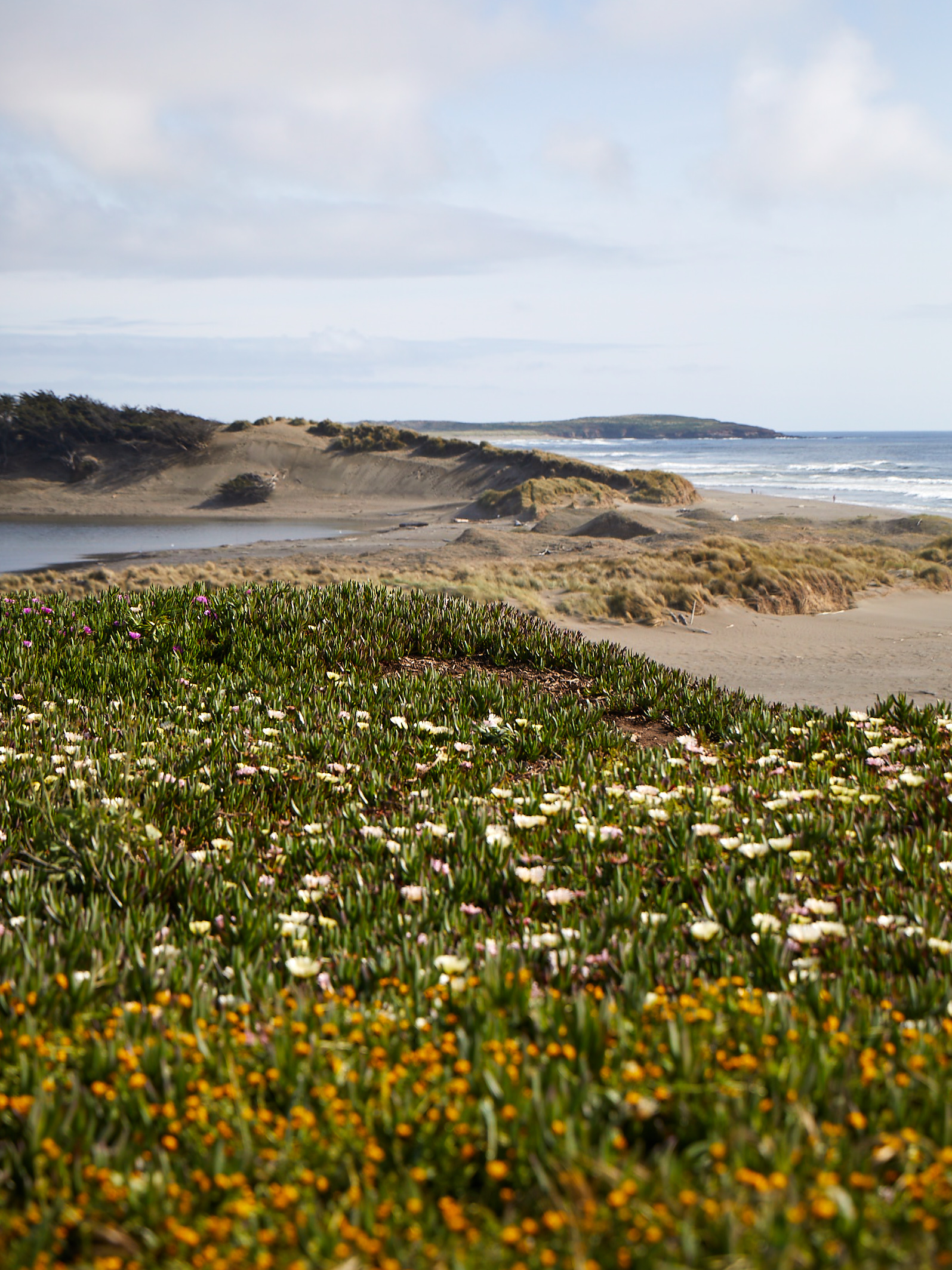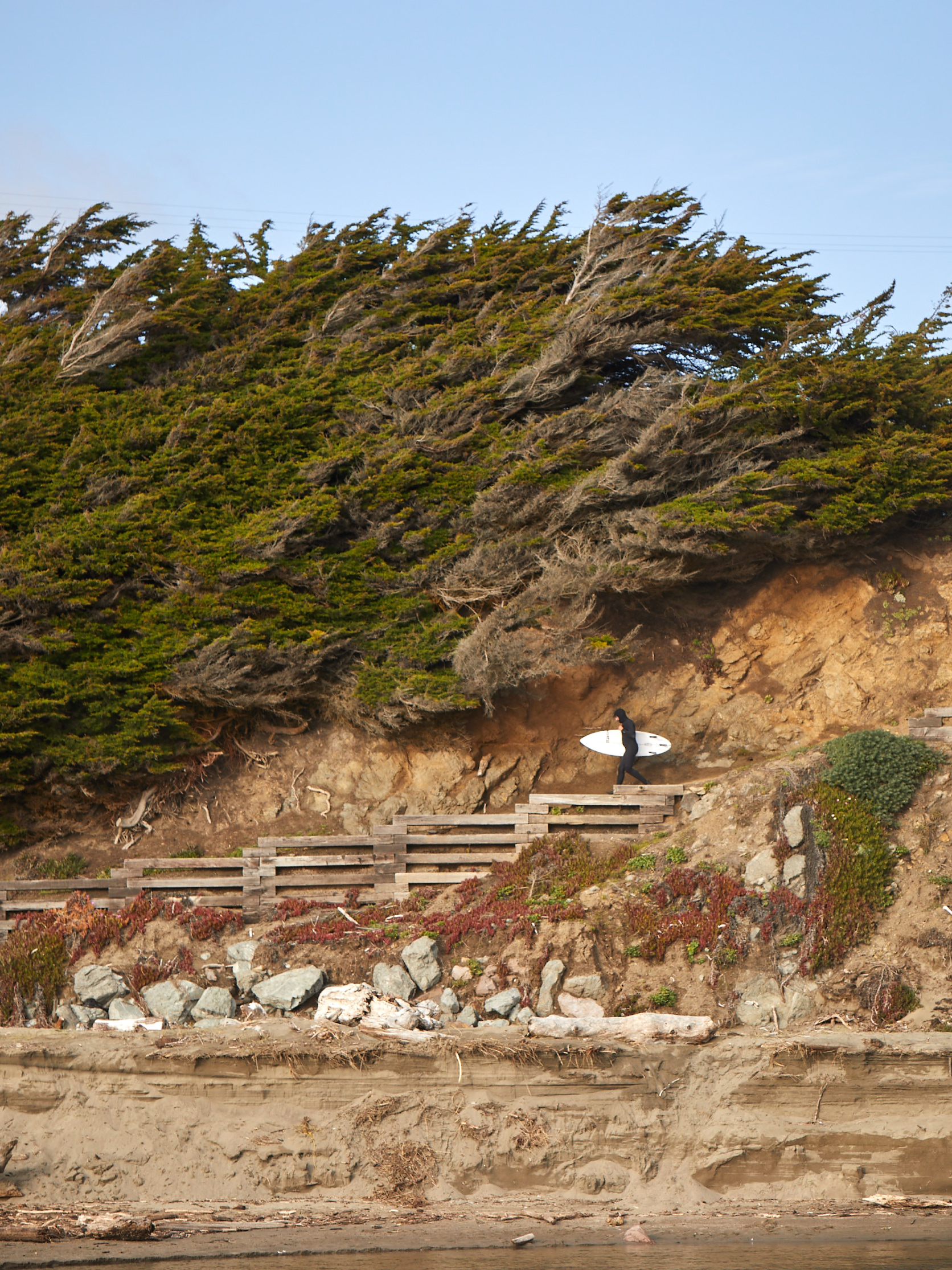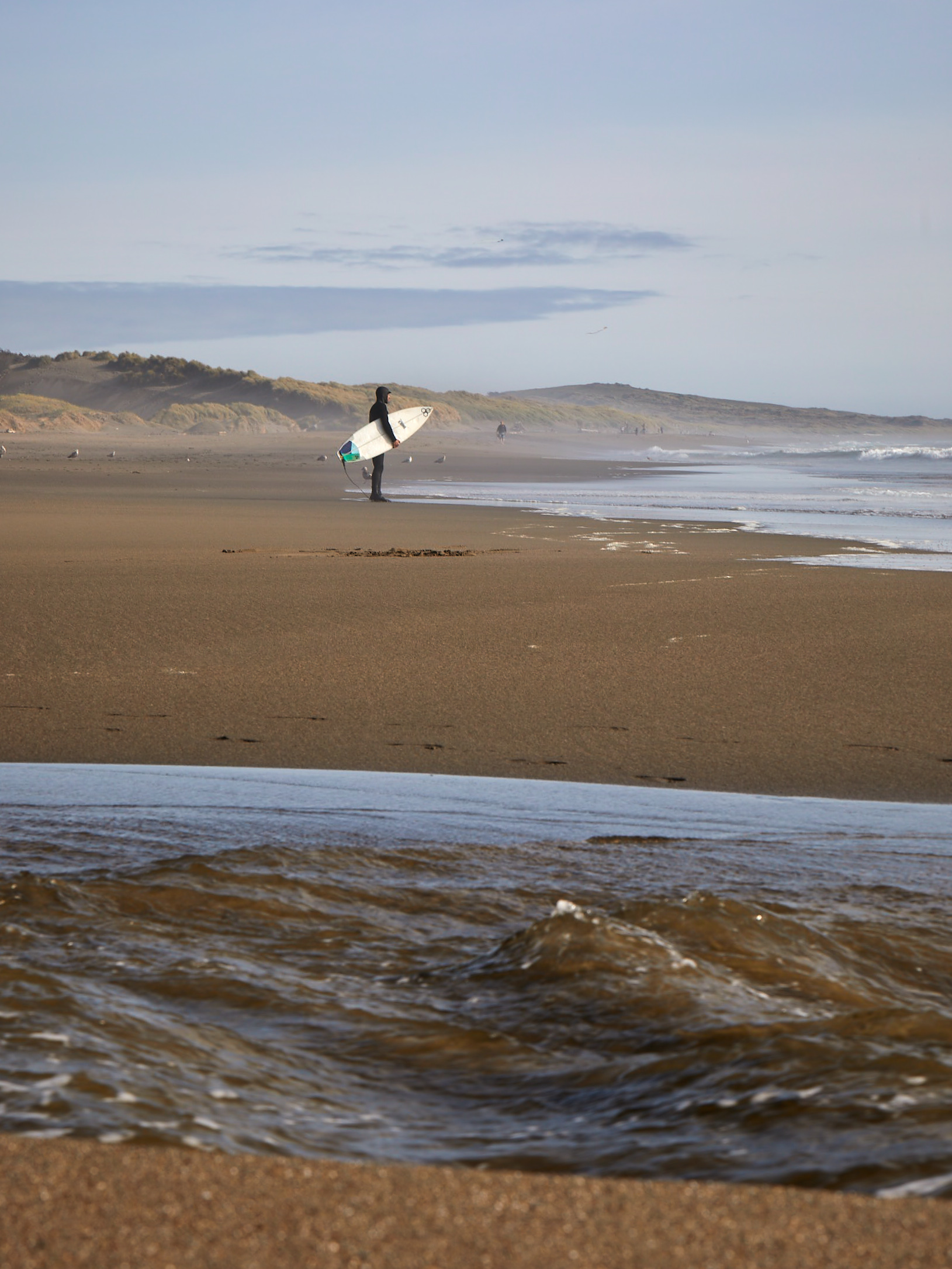 Those ochre sea stars you can glimpse while tidepooling might be a harbinger of good things to come, like the return of healthier kelp forests. You can find out more when you drop into the Bodega Marine Laboratory on open-house Fridays.
There's a cliff rock near Jenner Bridge known as The Skywatcher, which sings when the wind hits it just right. Just ask the Kashia Pomo kayak guide who learned it from her grandmother.
Stop off and take a photo of a payphone perched on the edge of a cliff overlooking the mouth of the Russian River— it might be the best view from any payphone in the world.
Secret tunnels under Bodega Head reveal themselves at low tide — and nearby, photographers clustered along the northern edge of Bodega Bay are aiming their lenses at a bald eagle's nest in a tree across the road.
Know all this, and you'll have a tiny glimpse into the calling— the calling that lies just below the ripples on the surface. The glimpse into the always changing, always magical Sonoma Coast.
Here's how to spend a perfect summer by the coast, according to those in the know.
Food & Wine
With chefs Andrew Truong and Liya Lin
At first glance, it might seem odd that Bodega Bay chef Andrew Truong is filleting a farm-raised salmon from New Zealand. It's a Thursday afternoon at Terrapin Creek Cafe in Bodega Bay—once a bustling fishing port where thousands of pounds of salmon were unloaded on the docks every summer.
But Spud Point Marina is quieter than usual this year, as the local salmon season has been canceled due to past drought years and the effect on breeding populations. It's a tough situation—but there is still plenty of local seafood for those who like to taste the ocean.
The salmon Truong is preparing is headed into a steaming Mediterranean fish stew, swimming with fresh sole, clams, and calamari in a tomato-fennel broth spiked with white wine, Pernod, and chiles. And later that evening, oyster grower and marine biologist Chris Starbird will drop off a shipment of fresh hatsu oysters. The oyster farm he founded in 2007, Starbird Mariculture, starts these oysters from seed in large tanks perched at the end of Spud Point's Dock E, before transporting them to mature in the nearby waters of Tomales Bay.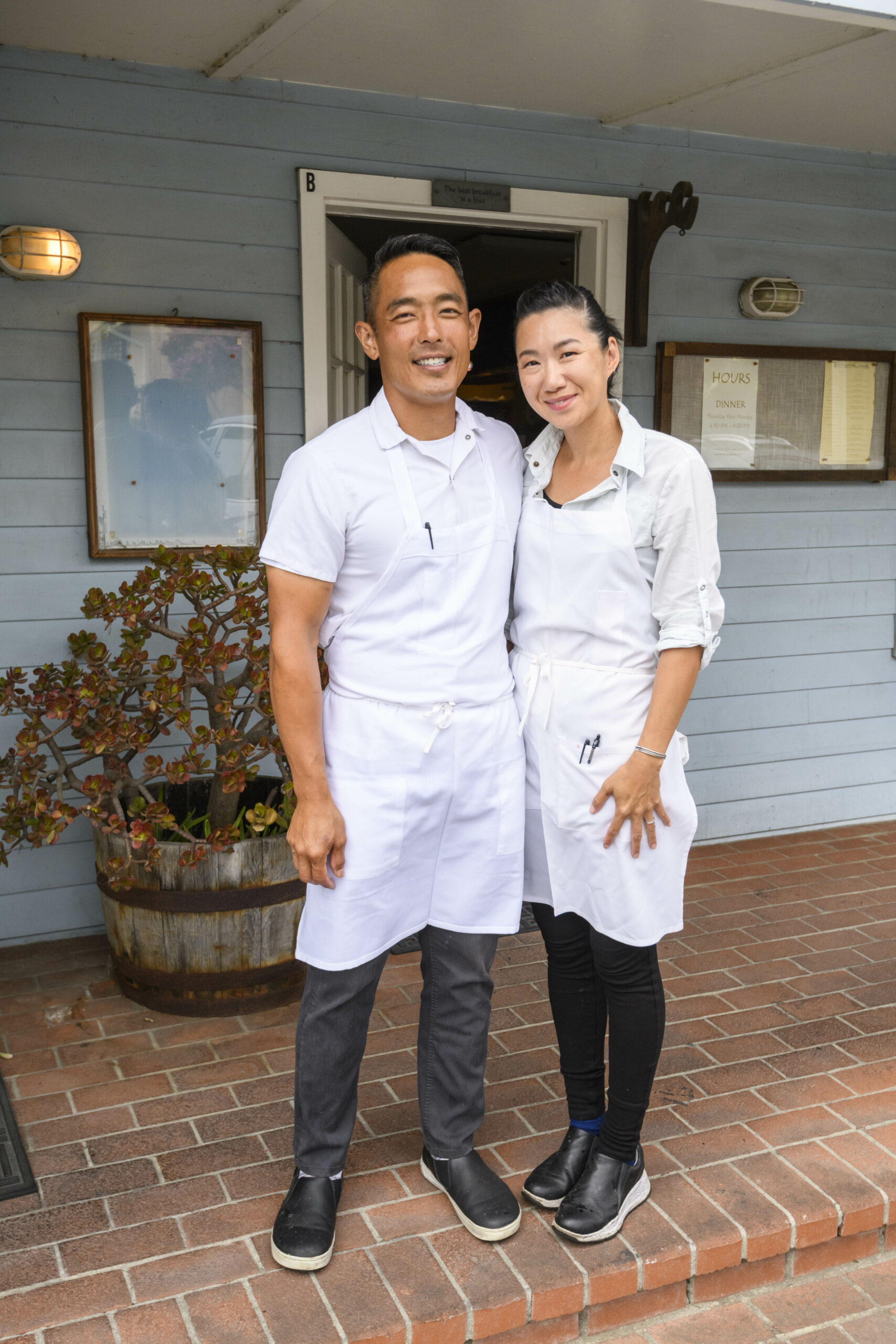 Truong and his wife Liya Lin have tried other oysters, but find Starbird's are the best, especially served raw with a mignonette of shallots and Champagne vinaigrette. "The bed of his oysters is perfect. It's meaty, but still really briny," says Lin, who is working on a chocolate cake in the kitchen beside her husband. By this point, cooking side by side for 15 years, and raising three kids together back home, they finish each other's sentences."We don't actually think anymore," Truong jokes.
Over the years, the boom-and-bust restaurant scene on the coast has been as unpredictable as the fishing season, with frequent chef turnover up and down Highway 1. Truong and Lin's Terrapin Creek has been the one constant. The couple, who met at the Culinary Institute in New York, paid their dues to the San Francisco restaurant scene before finding a former cafe and tackle shop in an unassuming strip mall just off Highway 1. It wasn't on the water, but for a 45-seat cafe, the space seemed ideal—and fans arrived in droves.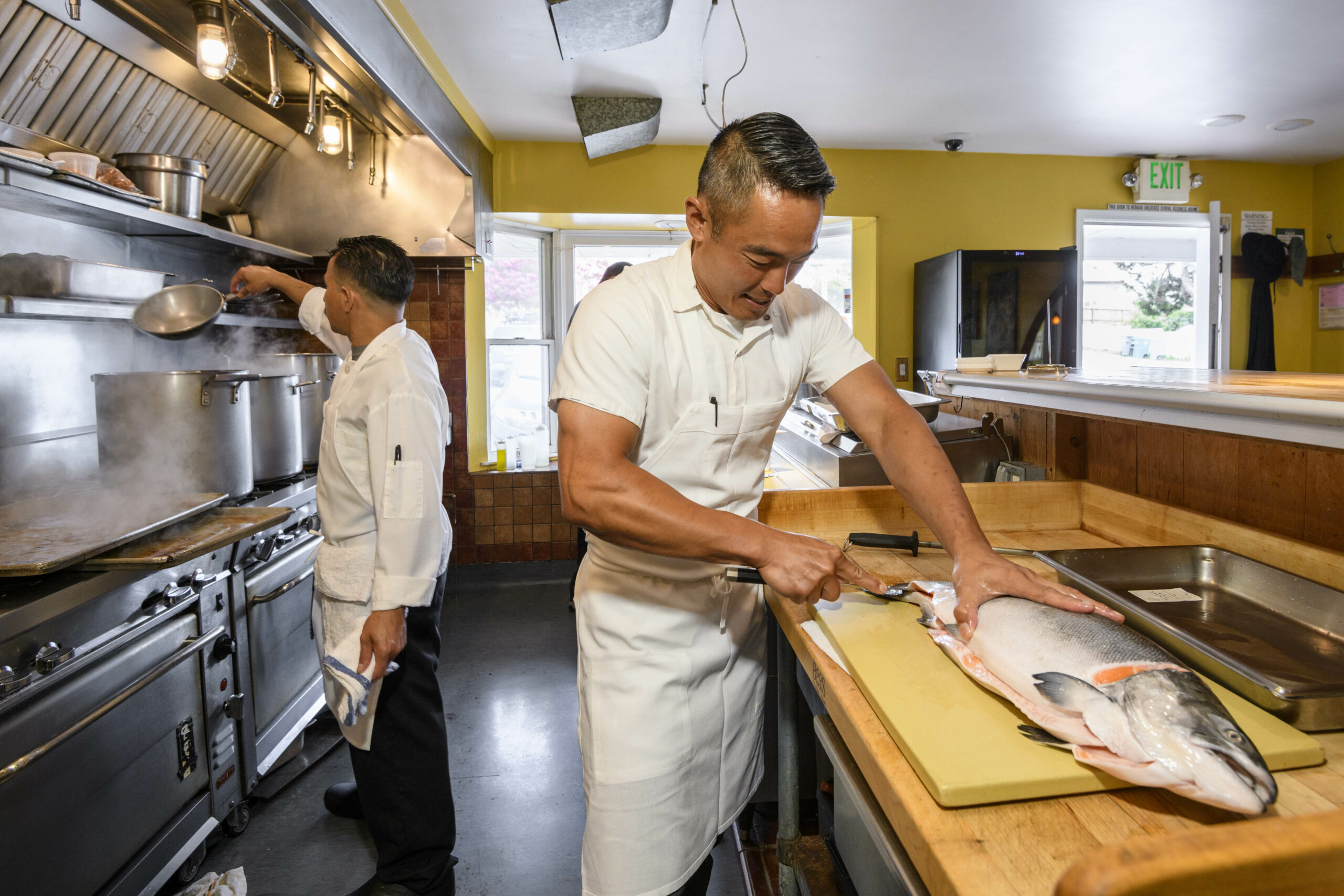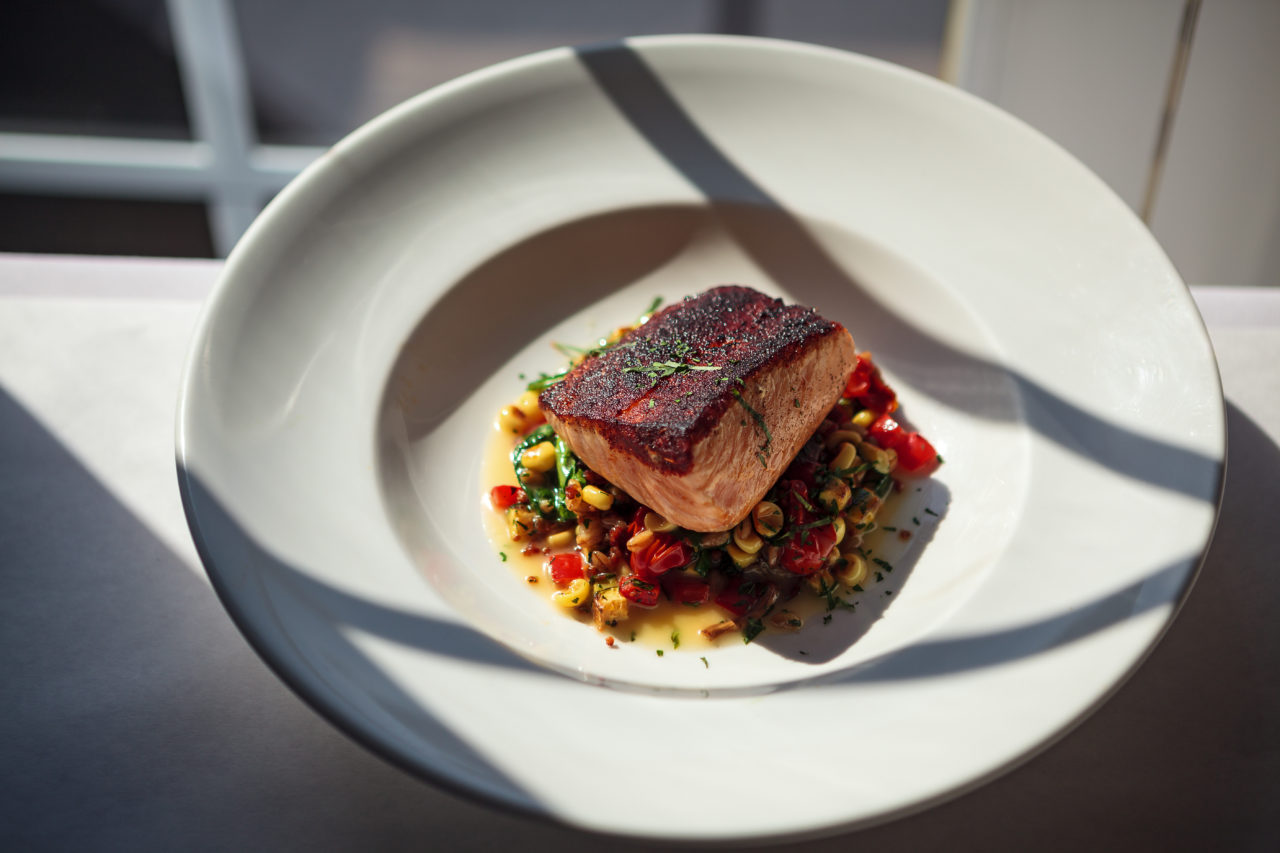 This time of year, rising above the summer salt and tang of shrimp pasta, Monterey sardines, crudo of hamachi, and scallops, one of the most popular seasonal dishes is also one of the simplest: a corn soup. It has only five ingredients—corn, yellow onions, garlic, butter, and salt. But once, when Truong tried to delegate it to another cook, it didn't turn out the same, which means he's stuck making it from now on."I can't complain," he says, laughing.
Still working on her chocolate cake (with cream cheese frosting, toasted walnuts and coconut, vanilla bean and caramel sauce), Lin reaches for a tattered, taped-up recipe book that looks like a Harry Potter book of spells.
Truong jokes that it's from the Pillsbury Doughboy era. "I've had this since we opened," she says, clutching it like a prized treasure."If I lose this, I'm screwed."
"It's the frugal Asian in her," he jokes. And on they go, keeping up the kitchen banter that will continue well past closing time, and maybe even for another 15 years.
Top picks
Looking for a geographical Terrapin Creek on the map? Well, there's not one, but as TERRAPIN CREEK CAFE co-owner Andrew Truong explains, "Turtles are very symbolic and lucky in Chinese culture" and "there is a little creek behind the restaurant," so he and wife Liya Lin just put the two sentiments together. 1580 Eastshore Rd., Bodega Bay. 707-875-2700, terrapincreekcafe.com
Executive chef Ronald Andrade at Timber Cove Resort's COAST KITCHEN has been turning heads with his monthly five-course Winemaker Dinners series. On July 20, they'll be teaming up with Saini Vineyards. $175 per person. 21780 Hwy. 1, Jenner. 707-8473231, coastkitchensonoma.com
At FORT ROSS WINERY, chef John Vong likes to mix up the seasonal menu to pair with Pinot and Chardonnay—the two varietals that grow beautifully in the 53-acre vineyard along the high coastal Pacific ridges. A recent highlight: coffee and rosemary-crusted pork tenderloin, green beans, black lentils, and a Pinotage gastrique. Tastings with small bites, $55 per person. 15725 Meyers Grade Rd., Jenner. 707-847-3460, fortrossvineyard.com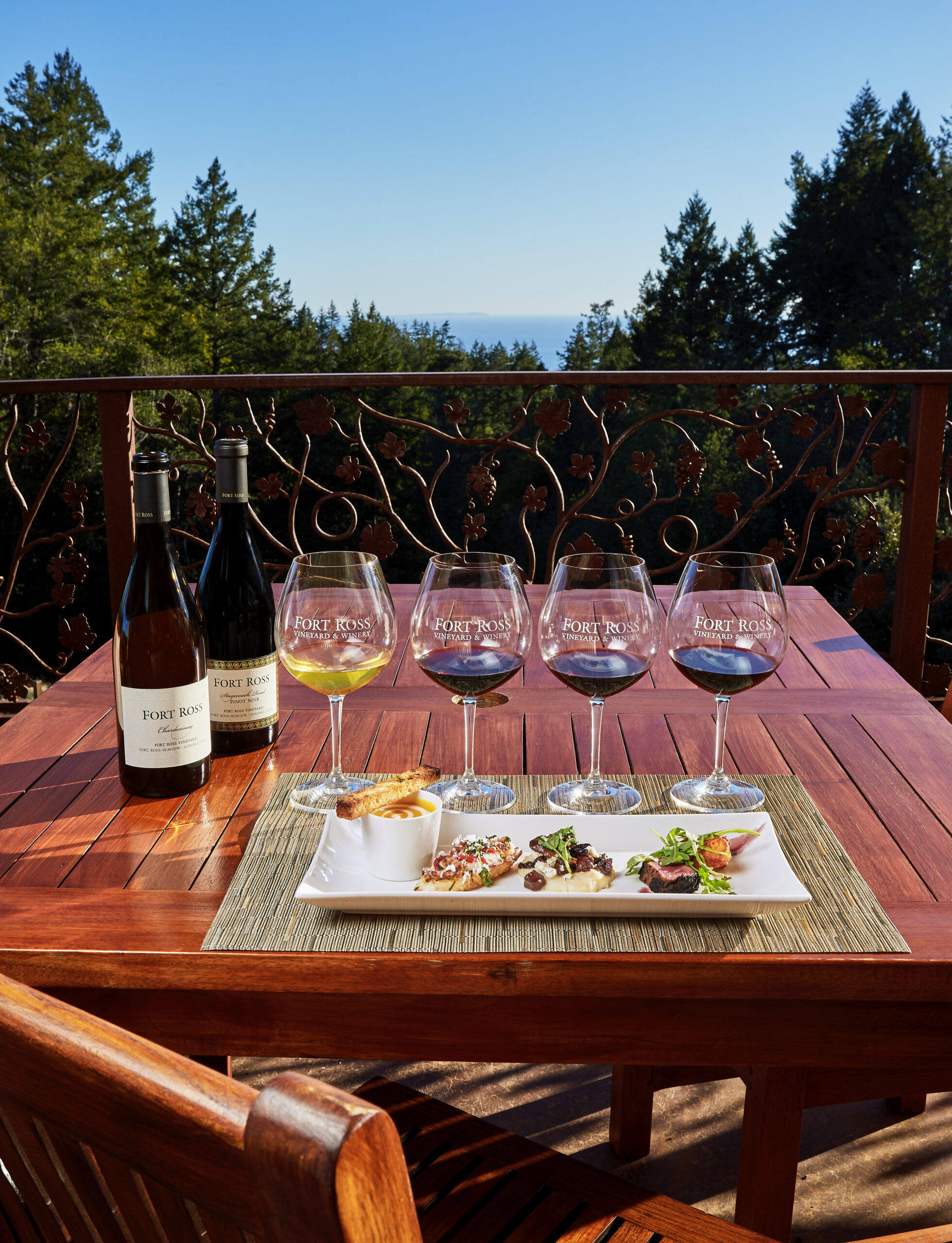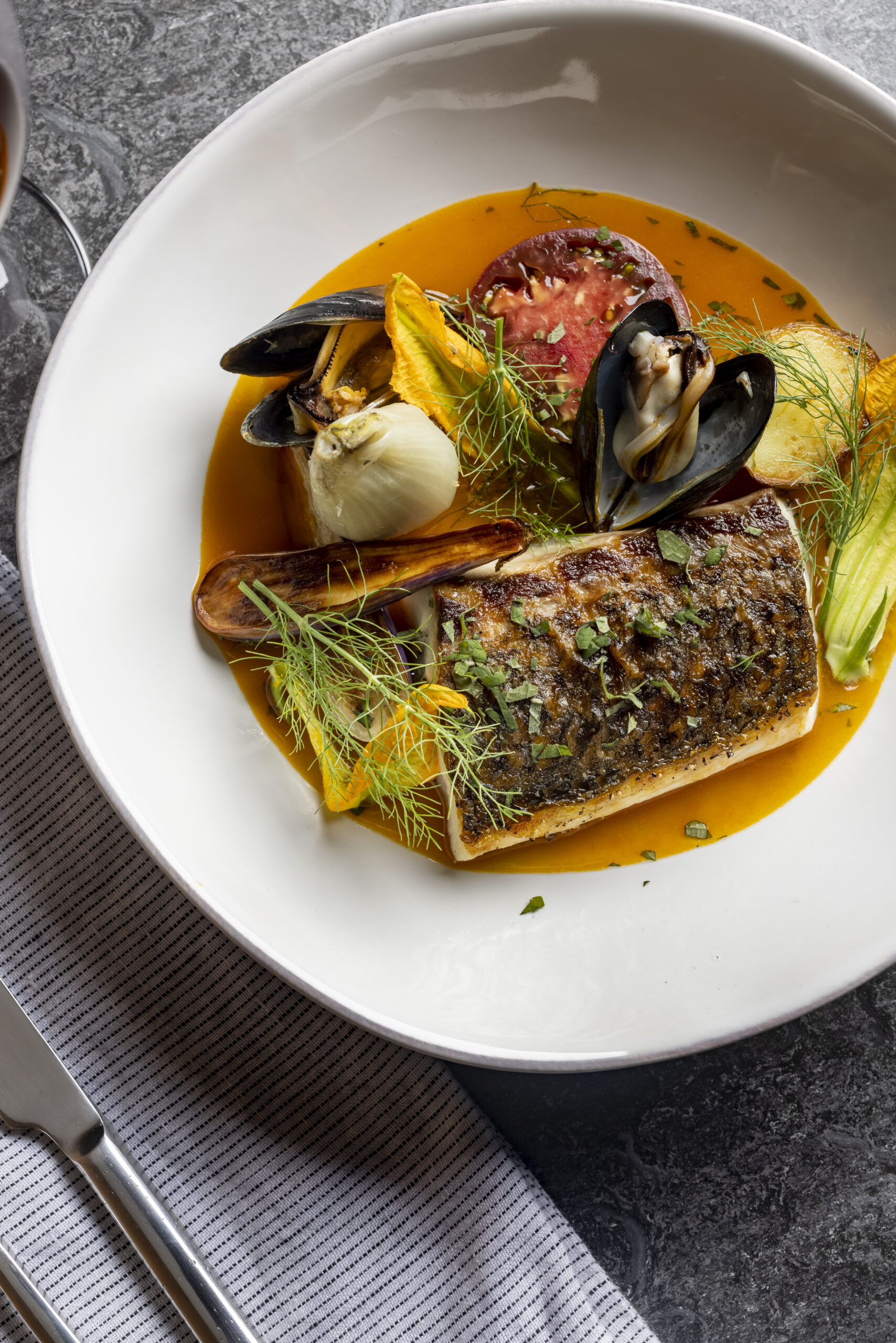 Even though salmon season is canceled this year, fishermen are still out fishing for rock cod and halibut. Stop at SPUD POINT MARINA for a walk around the boats and a bowl of clam chowder at Spud Point Crab Co.— and check out the fish counter for fresh seafood to take home. 1910 Westshore Rd., Bodega Bay. 707875-9472, spudpointcrabco.com
You might think of the restaurant at THE SEA RANCH LODGE for seasonal seafood like ceviche and tempura black cod, but just in time for summer barbecue season the new BBQ 42000 is opening as part of a redesign of the café at the Sea Ranch Golf Links course. 42000 Hwy. 1, The Sea Ranch. 707-785-2468, thesearanchlodge.com
More top restaurant picks, from food writer Carey Sweet: 
CAFÉ AQUATICA: Live music on a waterfront deck, from-scratch pastries, and yummy, organic bites with a good amount of vegan and gluten-free options—yes, please. We swoon over the toasted focaccia layered with avocado, arugula, everything seeds, poached egg, and smoked salmon. Owner Rachel Kulinski also wows with her rainbow sandwich piled with crispy cabbage, avocado, greens, beet spread, shredded carrots, sliced beets, pickles. 10439 Hwy. 1, Jenner. 707-865-2251, cafeaquaticajenner.com
ESTERO CAFE: The darling clapboard hideaway welcomes diners with delicious, all-day breakfast and lunch, crafted with ingredients from the surrounding area's farms, ranches, and creameries. Owners Samantha and Ryan Ramey send out a fabulous chicken-fried chicken smothered in country gravy, with two eggs, golden hash browns, and greens (you'll devour every last bit of the big dish), and thick grilled sandwiches with cheddar and Estero Gold cheese. Save room for pie. 14450 Hwy. 1, Valley Ford. 707-876-3333, esterocafe.com
FISHETARIAN FISH MARKET: Waterfront views are the perfect setting for a spot that specializes in seafood. This time of year, there's usually halibut, calamari, rock fish, and clam chowder (get it with sweet corn mixed in and served in a gluten-free Mariposa Baking Company bread bowl). How fresh is fresh? Owner Shane Lucas comes from a long line of local fisher folk and sold seafood wholesale for more than two decades before launching his restaurant. 599 Hwy. 1, Bodega Bay. 707-875-9092, fishetarianfishmarket.com
ROCKER OYSTERFELLER'S: Set in the historic six-room Valley Ford Hotel built in 1864, this roadhouse restaurant starts with a saloon, outfitted with Tiffany lamps and a polished mahogany bar. It flows into a farmhouse dining room, then out to a patio populated by lots of cats (that's west county charm). Dig into the Rocker signature: free-range fried chicken doused in bittersweet Lagunitas Ale-caraway gravy, then add a side of fluffy buttermilk biscuits slathered with molasses butter, plus an order of the best onion rings you'll ever have (secret: the batter is housemade beignet dough). 14415 Hwy. 1, Valley Ford. 707-876-1983, rockeroysterfellers.com
Outdoor Adventures
With kayak guide Suki Waters
As she unmoors kayaks along the banks of the Russian River in Jenner, Suki Waters takes a moment to look across the water to Penny Island, watching a deer and her fawn walk along the shore before disappearing into the brush."That's perfect," she says."My name, Suki, means 'a small deer.' So I'm a water deer. People don't realize that deer do swim."
A few minutes later, we're beaching our kayaks on the island and retracing fresh deer tracks in the mud flats, marveling at fawn prints half the size of the mother's. Waters founded the kayak company WaterTreks EcoTours in Jenner to get students and visitors out on the water and teach them about the natural wonders of the Russian River estuary and ecosystem.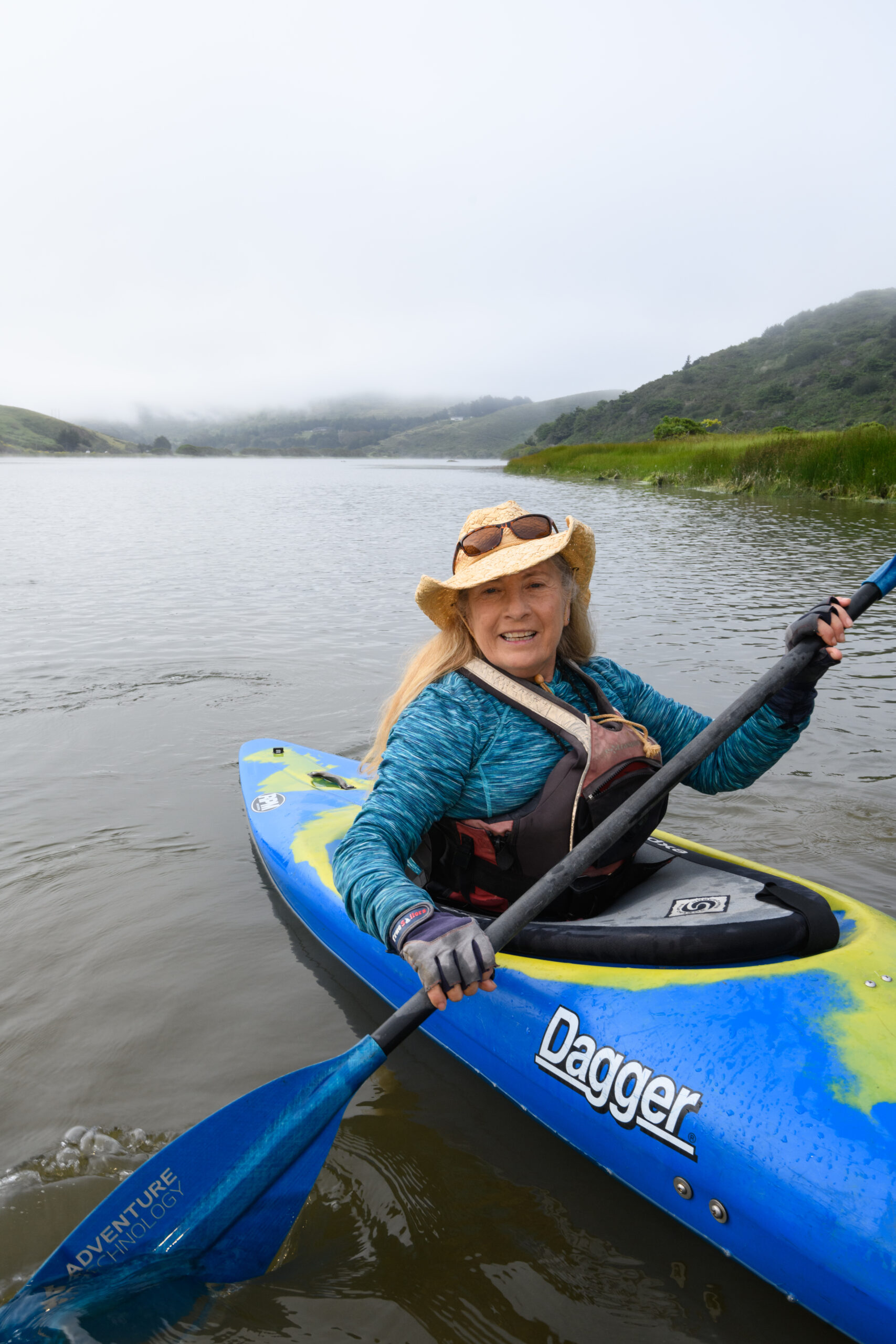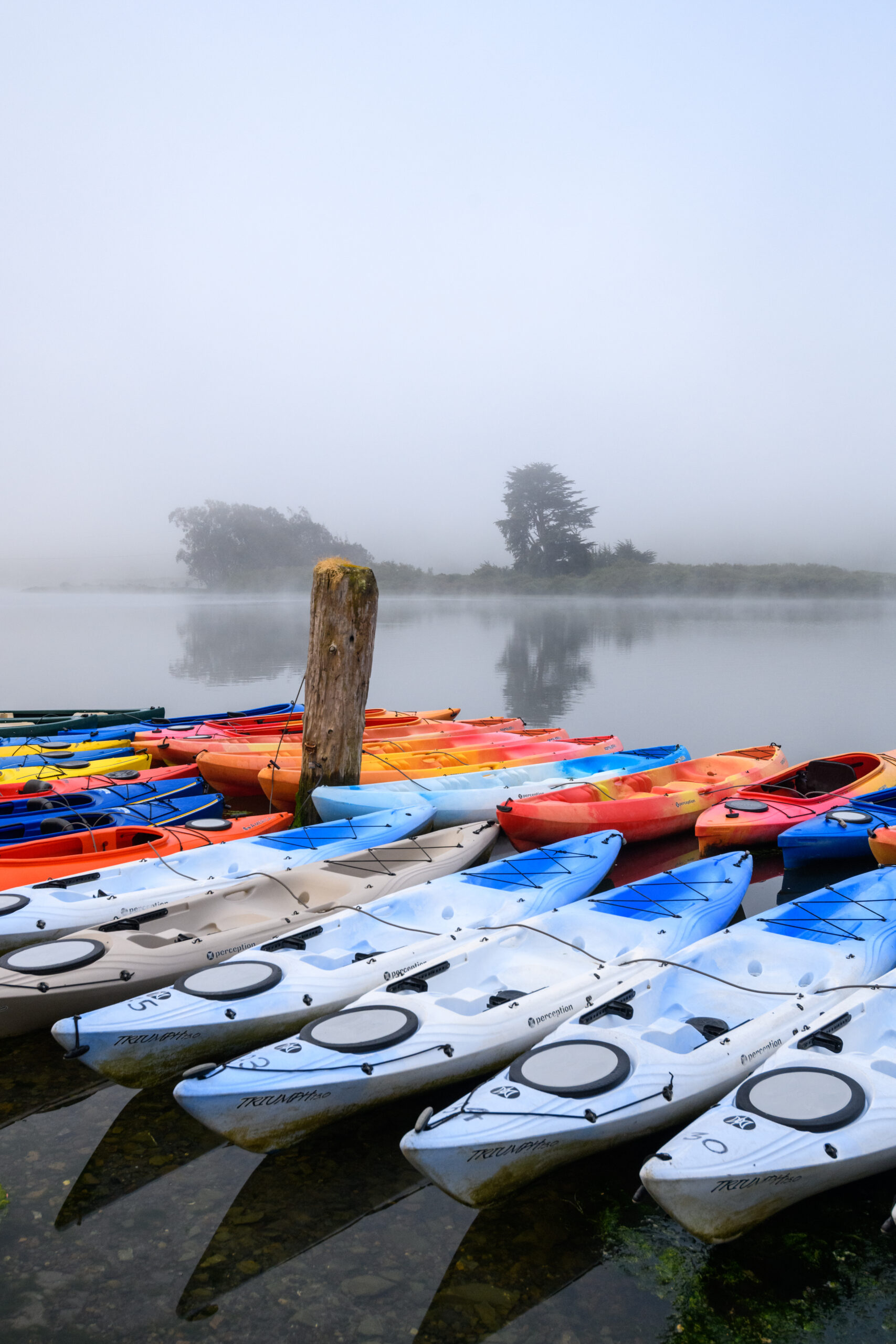 "Every summer this was my playground," says Waters, a native Kashia Pomo with Scottish and Guamanian ancestry. As a child, Penny Island was where she harvested huckleberries and made jam, where she dug for clams with a coffee can, and where she caught eels in the river. Waters' grandmother, who taught her how to harvest wild foods, was born in an Indigenous village on Goat Rock Beach in 1904. And her "Auntie Juanita" caught steelhead and salmon with her bare hands in Jenner Creek, fried them up, and sold them for lunch to workers in Jenner.
Later, as we paddle westward toward the river mouth, Waters points out seals and their pups sunning on the beach by the dozens. In the water, bobbing seal heads pop up for a quick glimpse at the boat and then dive under again."Look, at 10 o'clock, there's a young mother, a newborn baby and last year's pup," she says."It's a beautiful thing to see—these are generations here."
In July and August, Waters leads popular nighttime bioluminescence tours, when tiny marine organisms called dinoflagellates emit mesmerizing blue and green flashes of light in the water. The natural phenomenon is so sensitive to movement in the water that every paddle stroke glows like a comet tail."In really strong blooms, you're throwing giant, glowing phosphorescent balls of light 30 feet behind the boat," she says.
Near the end of the trip, as we paddle back to shore, Waters shares a story her grandmother once told her about a rock at the top of a cliff near the Jenner Bridge. A cleft in the rock makes it look like someone with a flat nose is looking upward with their mouth open. At just the right angle you can see a row of teeth and a tongue.
"It's called The Skywatcher, and it sings to the stars," she says."And sometimes it sings during the day, when the wind is blowing just right."
As a little girl, she would ask,"Grandma, what's he saying?
"I don't know," her grandmother would tell her."If he's talking to you, he's telling you something you need to hear. Not me. You're the one that needs to listen."
With each guided expedition, Waters is trying to reconnect paddlers with nature. In a sense, she says, like a child trying to hear The Skywatcher, we are the ones who need to listen and heed what nature is telling us.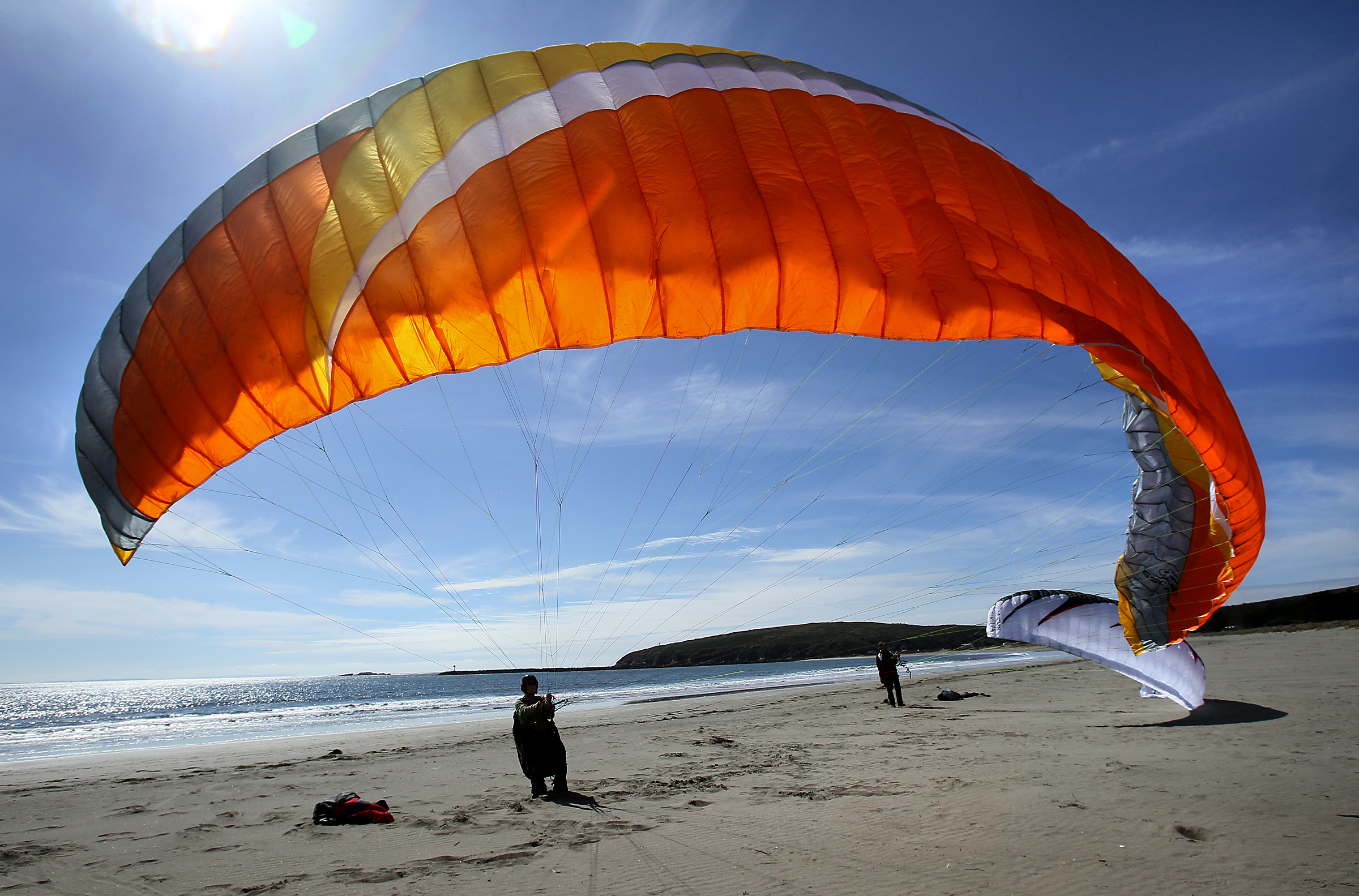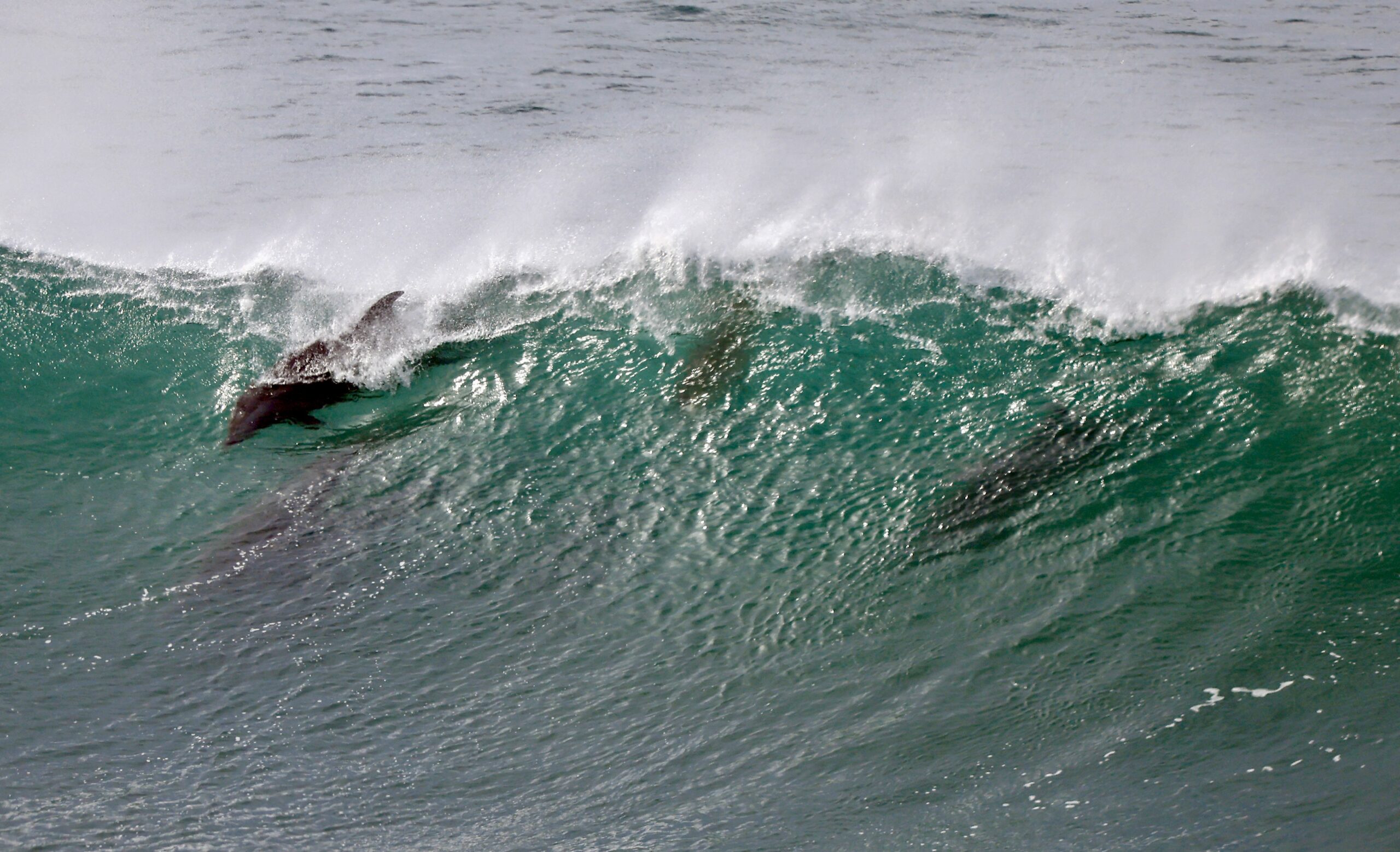 Top picks
Suki Waters' WATERTREKS ECOTOURS is located in the Jenner "C" gas station, near Café Aquatica. Bioluminescence tours usually start around July 4 and and reach their zenith in mid-August. 10444 Hwy 1, Jenner. 707-865-2249, watertreks.com
The nine-hour, 15.6-mile hike up to the top of 2,204-foot POLE MOUNTAIN is worth it for the 360-degree panoramic views. Winding through redwood and Douglas fir forests, the hike is part of the vast network of Pole Mountain and Jenner Headlands preserves. 12001 Hwy. 1, Jenner. wildlandsconservancy.org/preserves/jennerheadlands 
For experienced bicyclists up to the challenge, a ride descending from the summit of COLEMAN VALLEY ROAD, will make for an epic GoPro keepsake video. For something a little more beginnerfriendly, check out Ace It! Bike Tours, offering four-hour Bodega hike and bike tours for $185 per person. aceitbiketours.com
Expert guide Kyle Monte of KAYAK FISHING SONOMA leads expeditions for rockfish, lingcod, and halibut in rigged-out, handsfree, pedal-powered kayaks off the coast of Fort Ross. $300 per person. kayakfishingsonoma.com
Want to see the coastline from a bird's eye view? HELICO SONOMA offers thrilling helicopter tours over the coast, flying past the mouth of the Russian River and southward over the dunes of Bodega Bay. Flights take off from the Sonoma County Airport in Windsor. $175 per person for roughly 30-minute flights. 707-526-8949, helicosonoma.com
Art & Culture
With painter Joe Ferriso 
Take a walk in the woods with artist Joe Ferriso, and you can see why he fled the Bay Area for the Sea Ranch three years ago. At one point, as he's walking under a fallen log, he poses for a photo, straining to make it look like he's supporting the mossy trunk with one hand. It's the same playful nature that brightens his paintings.
"I can hear myself think out here," Ferriso says. Coastal light often dictates where he roams on daily sojourns. If it's cloudy by the ocean, he might walk down into the river valley where it's sunny. He always carries a sketch book.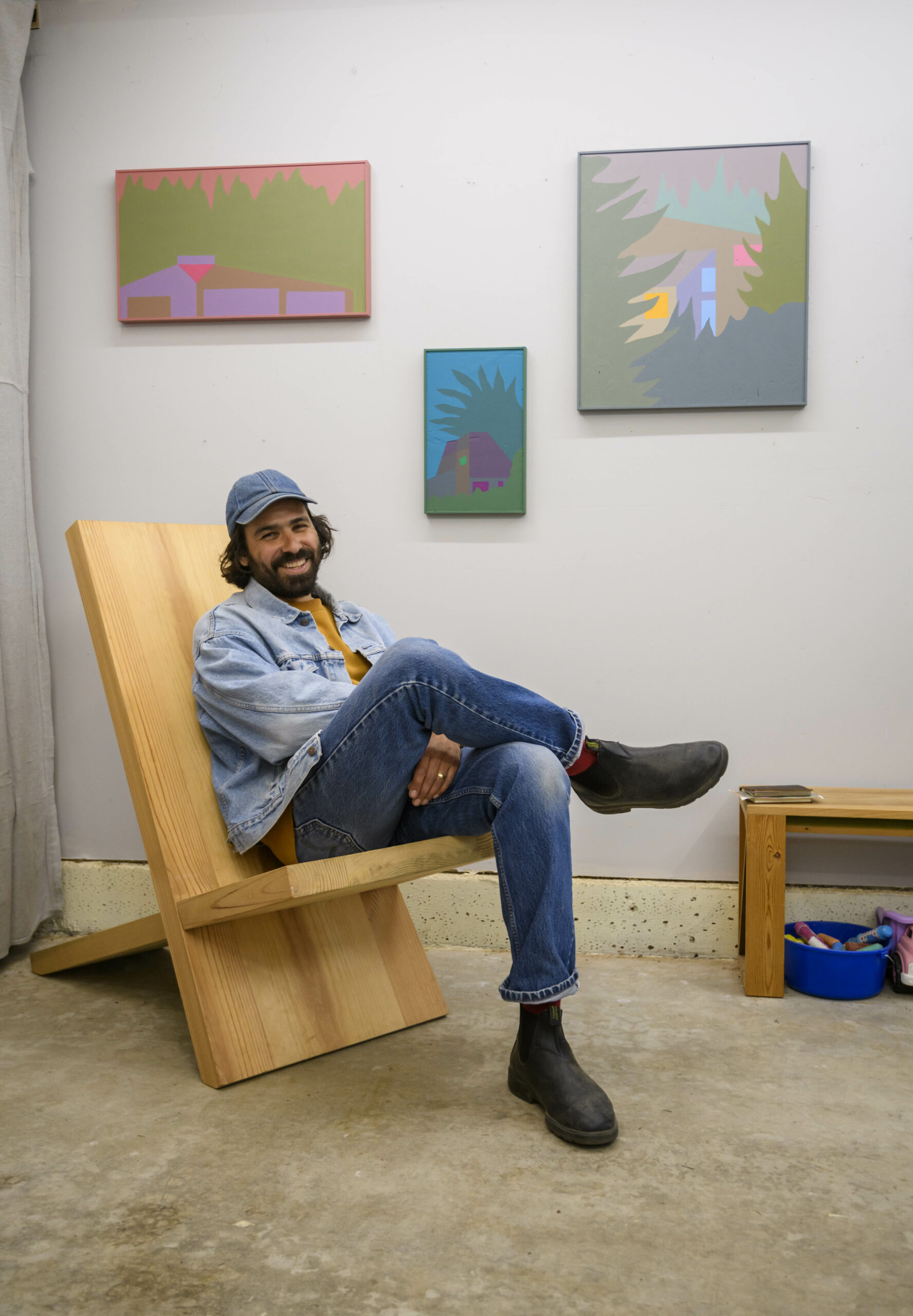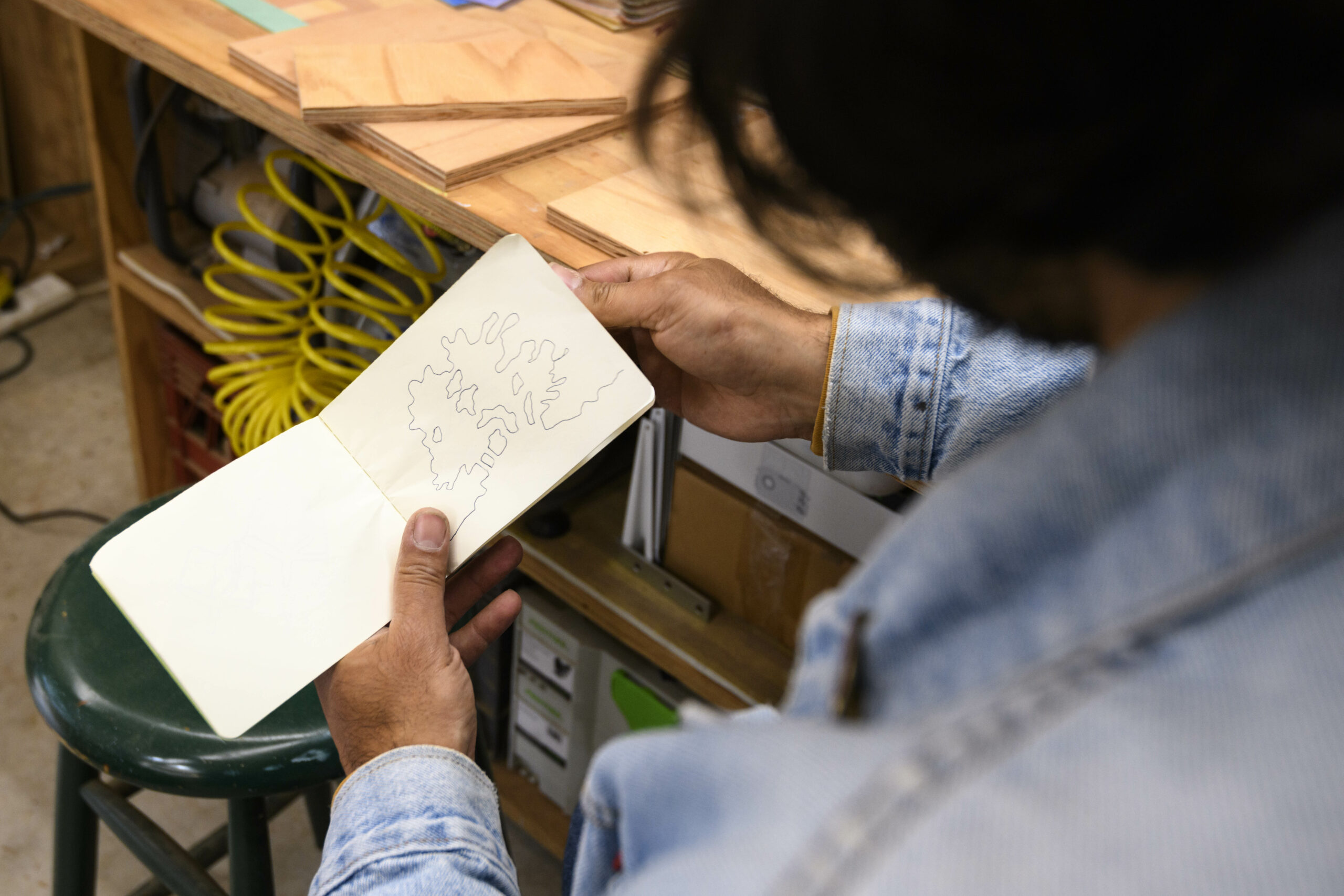 This morning, he hikes along a canopied redwood forest trail near the Gualala River. As he passes a vernal pool surrounded by ferns and green mossy trunks, it seems like something he might draw or paint in watercolor. He shakes his head no.
"I just look at this and think, I have nothing to add to this," Ferriso says. But on regular walks past stark, angular Sea Ranch houses, designed to blend into the landscape in their neutral weathered greys and wooded browns, Ferriso has plenty to add, creating an alternate Sea Ranch universe that comes alive in bright pink houses, electric green skies, and powder blue meadows. "It just feels like they want to be inverted and subverted and filled with color," he says.
Ferriso's medium is leftover latex house paint, poured from orphan quart cans he adopts, whether "mis-tints" at hardware stores or from friends and neighbors eager to clear out their garages. They're perfectly suited for painting houses—but the vibrant hues would get you in serious hot water if you actually applied them to a house in the Sea Ranch, where even exterior wood stains have to be approved.
It turns out, though, that Ferriso's paintings are just the shot of color and whimsy residents needed in the Sea Ranch, where the average age is in the mid-60s. By turning the aesthetic inside out, Ferriso turned on new legions of fans and buyers. Since a show in April at The Sea Ranch Lodge, he's sold over 50 paintings. The Sea Ranch Lodge even sells a scarf emblazoned with one of his colorful houses.
A phrase he often returns to is "this will be an adventure." It's what the Long Island native said in 2009 when he left Manhattan for San Francisco, where he founded the furniture-art business Anzfer Farms. After getting an MFA at Stanford, he and his wife were raising a newborn and renting in Piedmont when the pandemic hit. Once again,"this will be an adventure" was on the tip of his tongue as they drove up Highway 1, looking at houses.
Living on the coast has been an artistic awakening."The weather affects my work," he explains."But also the natural colors that are here, the flora and fauna. There are all these rich colors that are maybe not so evident unless you're looking for them."
"I'm kind of super-imposing some of that onto the houses as a play to see what the emotional resonance is. I know color affects people emotionally, so I'm kind of playing my own experiment. If I didn't have a curiosity about it, it wouldn't be fun to make them. The fun comes from saying,'What if this house is pink and the sky is green?'" Near the end of a hike, as Ferriso talks about the colorful sunsets that paint Sea Ranch windows purple and pink at dusk, he comes around a bend that opens onto a meadow of twinkling blue forget-me-nots."Now, look at that," he says, almost beaming."Who says there's no color at Sea Ranch?"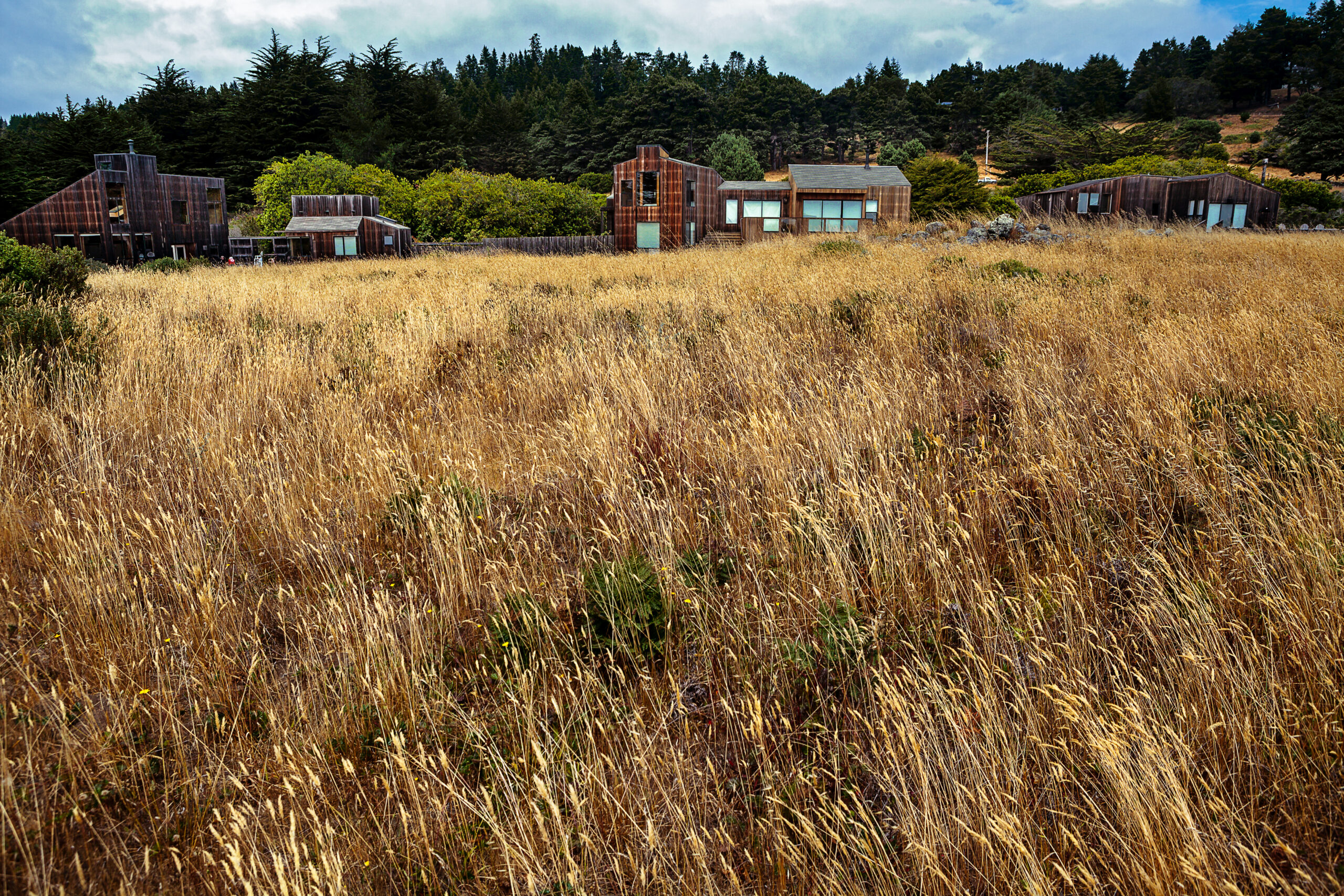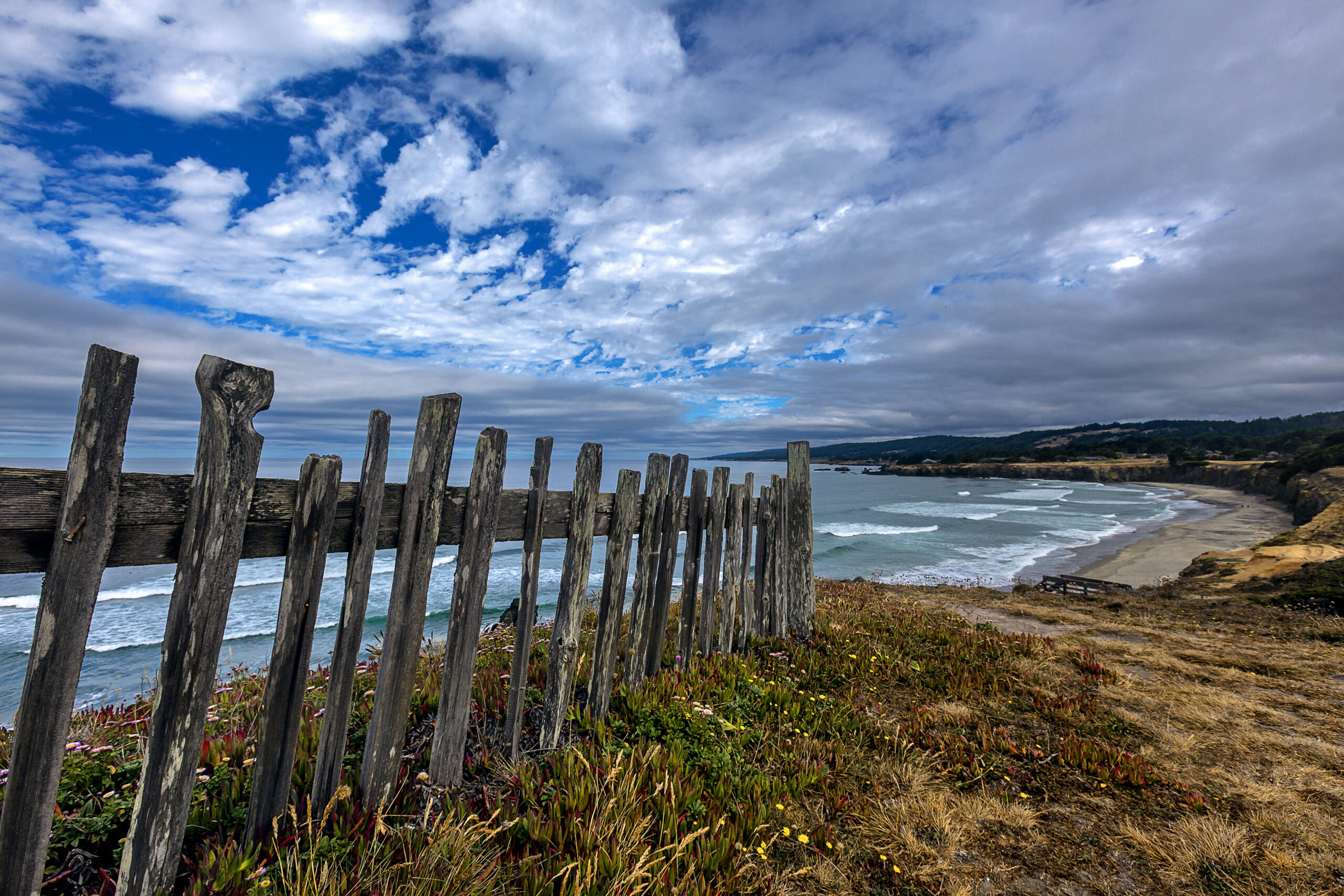 Top picks
Check out the artwork of Sea Ranch resident JOE FERRISO on Instagram @joeferriso. Employing his woodworking skills, Ferriso also makes and sells maple building-block sets called "Jafies Joiners" (jafies.com), which have been kid-tested and approved by his 3-year-old daughter, Violet. joeferriso.com
Just standing in the DODRILL GALLERY in Bodega is an adventure unto itself. Each photo draws you in with limitless depth as light layers cascading hills into the distance or reveals secret tunnels along the coastline. It's quite possibly the only spot in Sonoma County that can transport you to the coast without actually traveling there. Jerry Dodrill also teaches world-class workshops from Greenland to Patagonia. Dodrill Gallery, 17175 Bodega Hwy., Bodega. 707-377-4732, jerrydodrill.photoshelter.com
Often called "the Hobbit House," the SEA RANCH CHAPEL is a stunning architectural feat to behold and well worth a stop along Highway 1 as you're driving through the Sea Ranch. Built by architect James Hubbell in 1985, the allure of this nondenominational sanctuary lies in beautiful stained-glass windows, a natural stone floor, intricate metalwork, and a ceiling embedded with local sea shells and sea urchins. Open 365 days a year, from sunrise to sunset. 40033 Hwy. 1, The Sea Ranch. thesearanchchapel.org.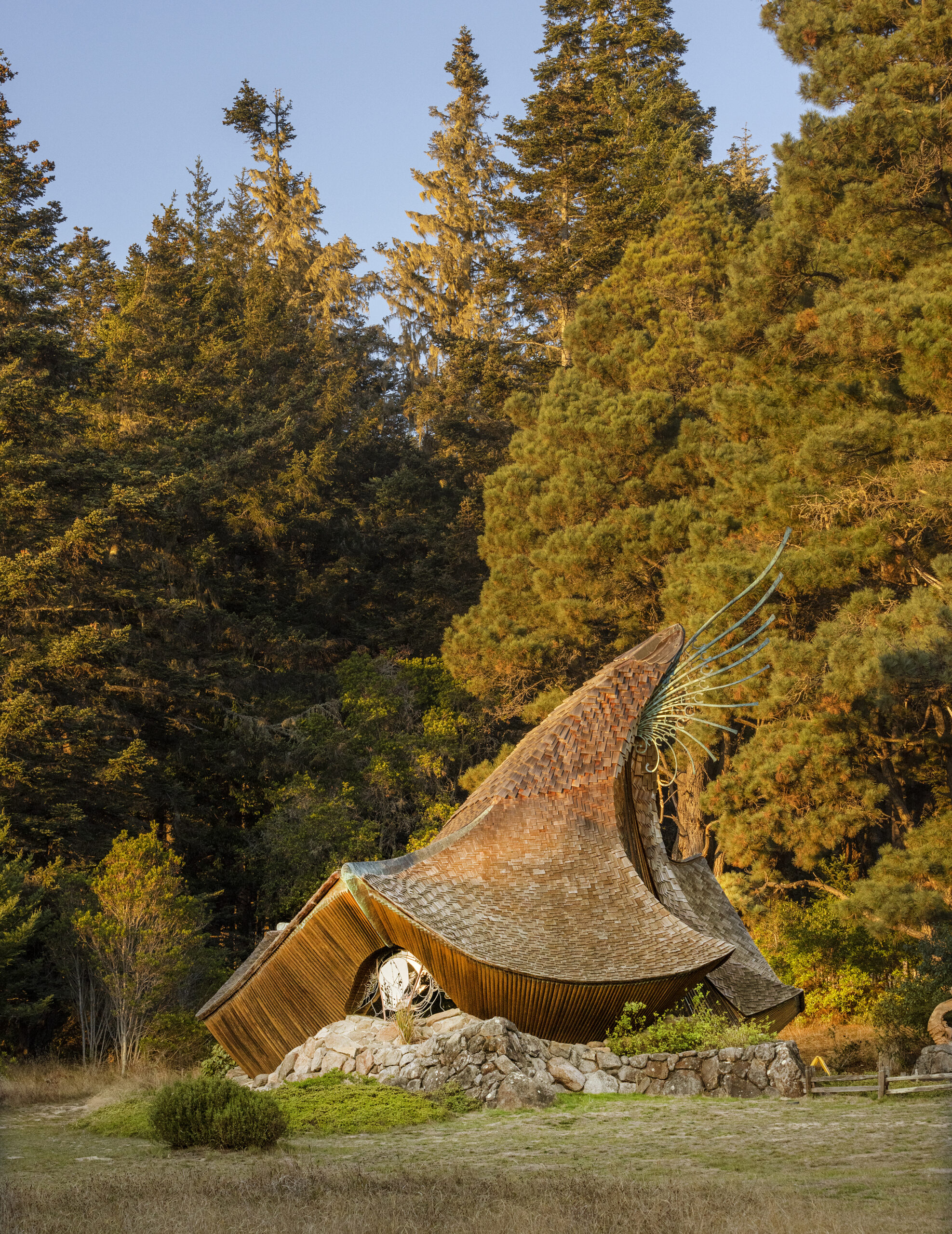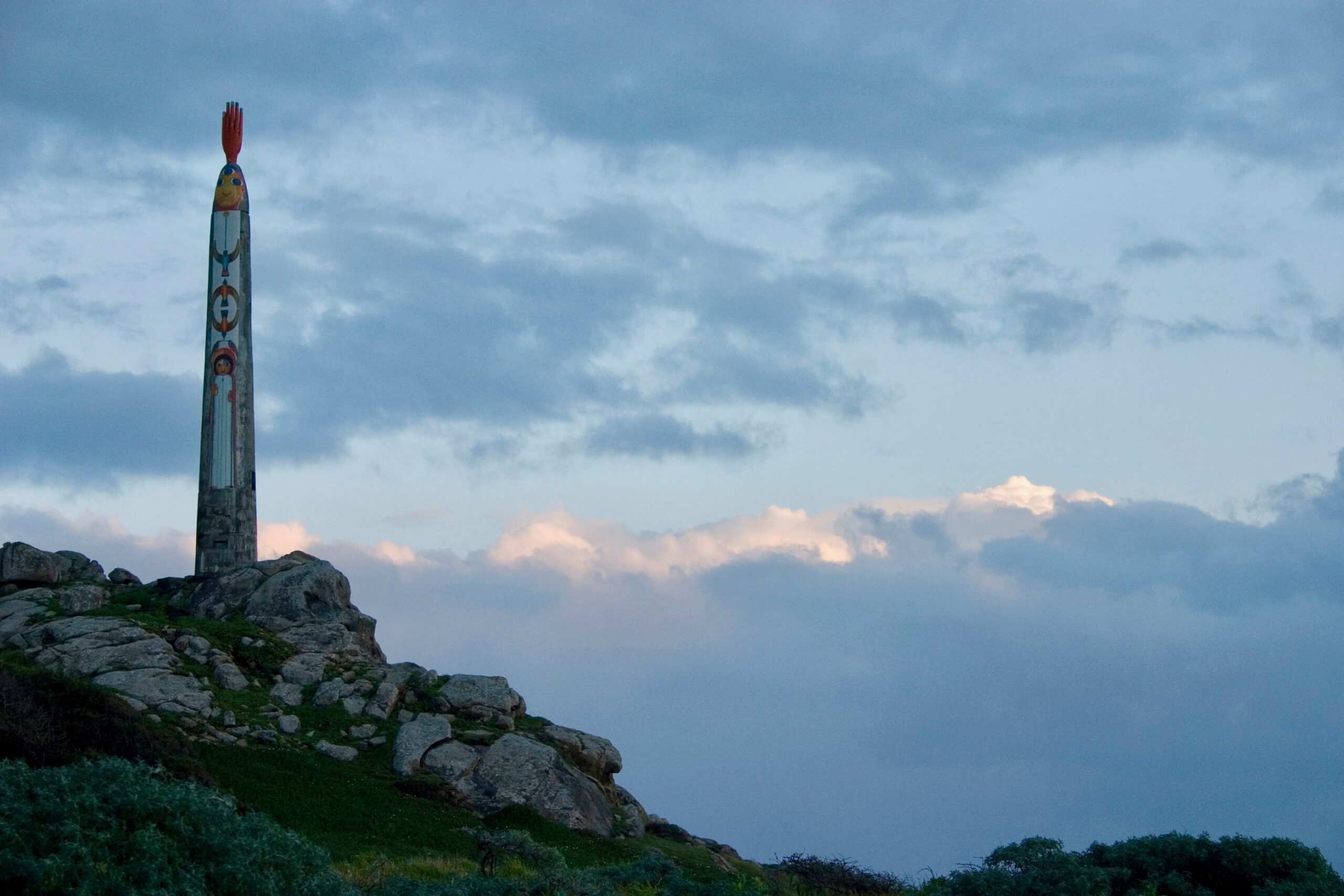 The 93-foot-tall PEACE TOTEM rising above Timber Cove Resort along Highway 1 is a reminder that many of the dreams of peace in the '60s are still alive and well today. Also known as "Madonna of Peace" and "The Expanding Universe," the towering 20-ton obelisk was competed in 1970 by sculptor Beniamino Bufano just before he died. It lies at the center of a 60-foot circular state park, the second smallest in California (the smallest being Watts Towers of Simon Rodia State Historic Park). parks.ca.gov
Nature
With ocean educator Ellie Fairbairn 
Ellie Fairbairn finds her daily interaction with the coast and its creatures to be therapeutic. "It's that good feeling of feeling small," she says."And of being surrounded by this expanse, this pure wildness."
The former cell biologist, who grew up in suburban Wisconsin and didn't even see the ocean for the first time until she was 12 years old, is now the director of education and outreach at the UC Davis Coastal and Marine Sciences Institute's Bodega Marine Laboratory, working with scientists who study the teeming biology along this remote section of coast.
Fairbairn is part of a tight-knit community of nature lovers, artists, and seekers—she believes this remote section of coastline "self-selects" for many of the characters who wind up there.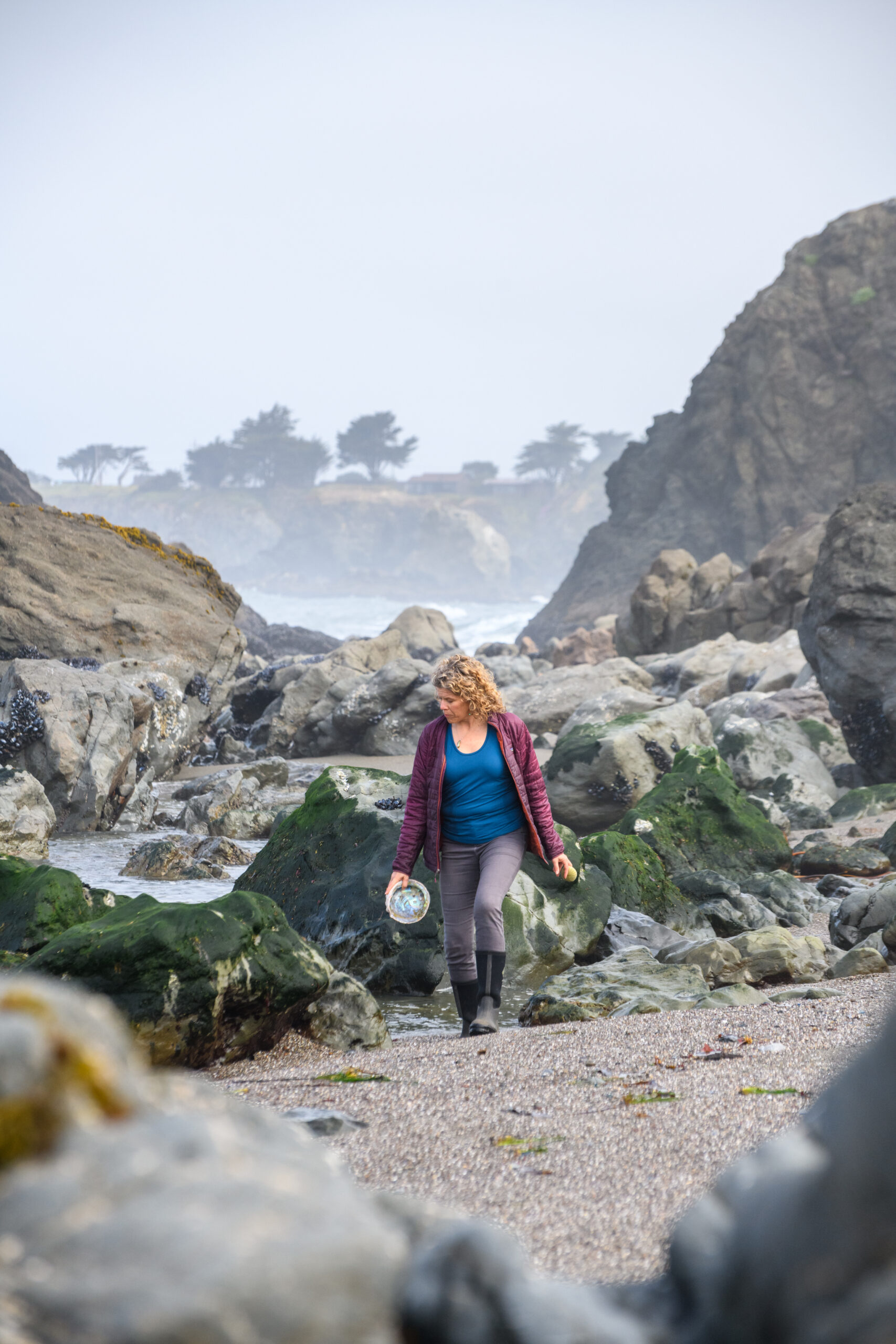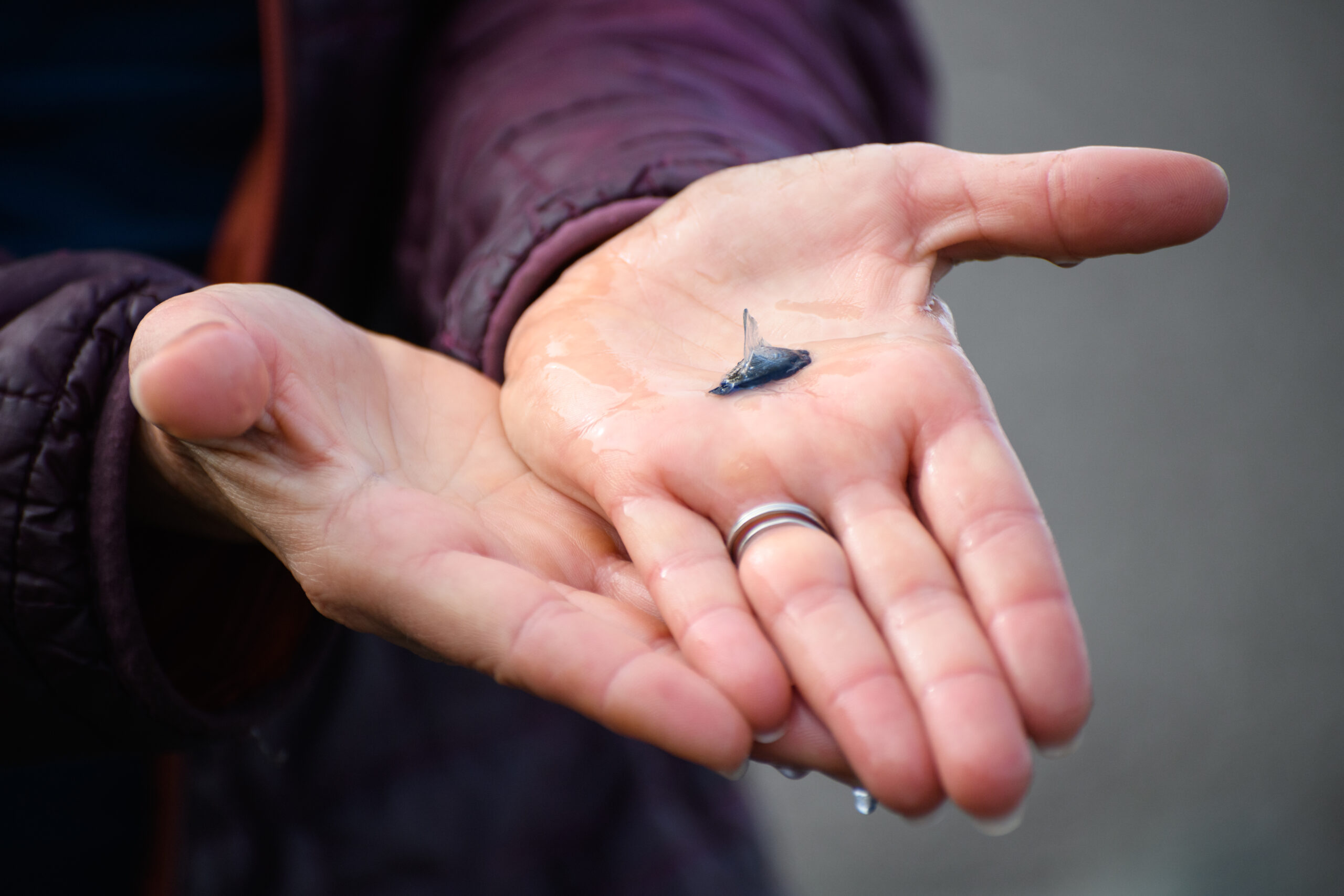 At low tide on a weekday morning at Schoolhouse Beach, the briny smell of marine life hangs in the breeze as waves crash into barrier rocks sheltering the tidepools. Bounding from pool to pool in knee-high boots, Fairbairn is very much in her element. It doesn't take long before she reaches into a tidepool to pull out a colorful, blue-tinted jelly that looks like something you might find in a bag of gummy candies.
"It's a By-the-Wind Sailor," she says, holding it flat in her palm. Also known by its scientific name, Valella valella, the inch-long organism has an upright flap that acts like a sail to propel it across the water, like a gelatinous blue sun dial posing as a sailboat. On windy days, they'll wash up onshore by the hundreds.
"I love tidepool picking, just wandering around and looking under rocks to see what's out there," she says, standing on the edge of a pool ringed with green anemones and immovable pink and purple starfish."It kind of turns everybody into their inner child again."
As she explores the rippling pools, rich with red, brown, and green algae and different kinds of kelp, she's encouraged by an ochre sea star she sees clinging to a rock."They were really hit hard by sea star wasting disease, but they've come back well in the last couple of years," she says. Seeing the sea star is a small, positive sign after a troubling warm mass of water led to a steep decline in bull kelp forests and an unhealthy rise in the population of sea urchins. Sea stars are an important predator of sea urchins.
"The big sunflower stars are near threatened and may be going on extinction lists locally," Fairbairn says."We think we lost 99 percent of those locally."
As she moves from one pool to another, something else catches her eye, and she reaches in up to her elbow to pull out a squirming rock crab."I don't recommend this for everyone unless you like getting pinched," she says, holding up the spidery crustacean by its black-tipped claws.
Back on the beach, she tells the story of a sixmonth spell she spent landlocked."The first time I saw the ocean after that, I cried. I didn't see it coming, but I came over this hill and saw the water and tears just started flowing. I would find it hard to imagine being away from the ocean now."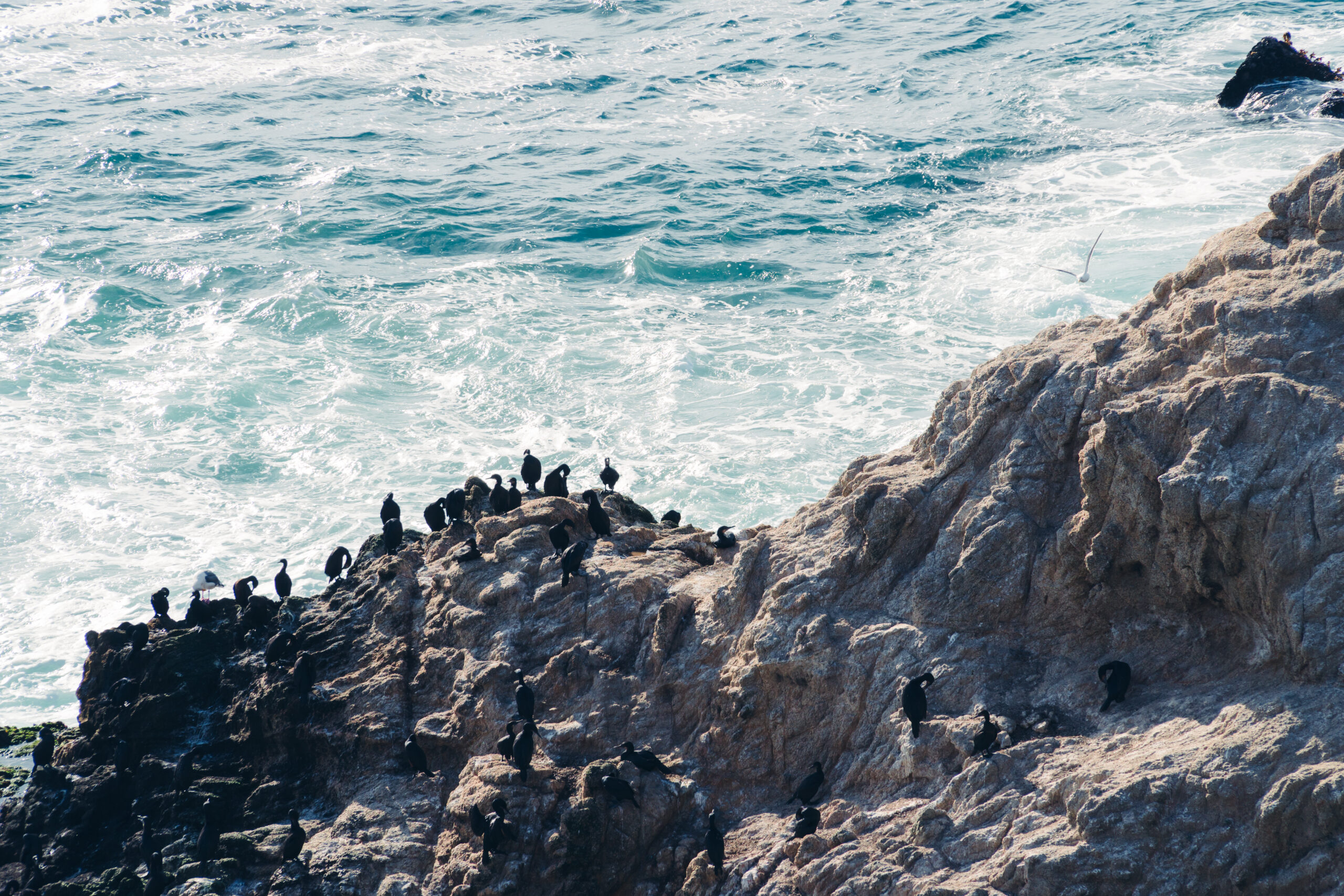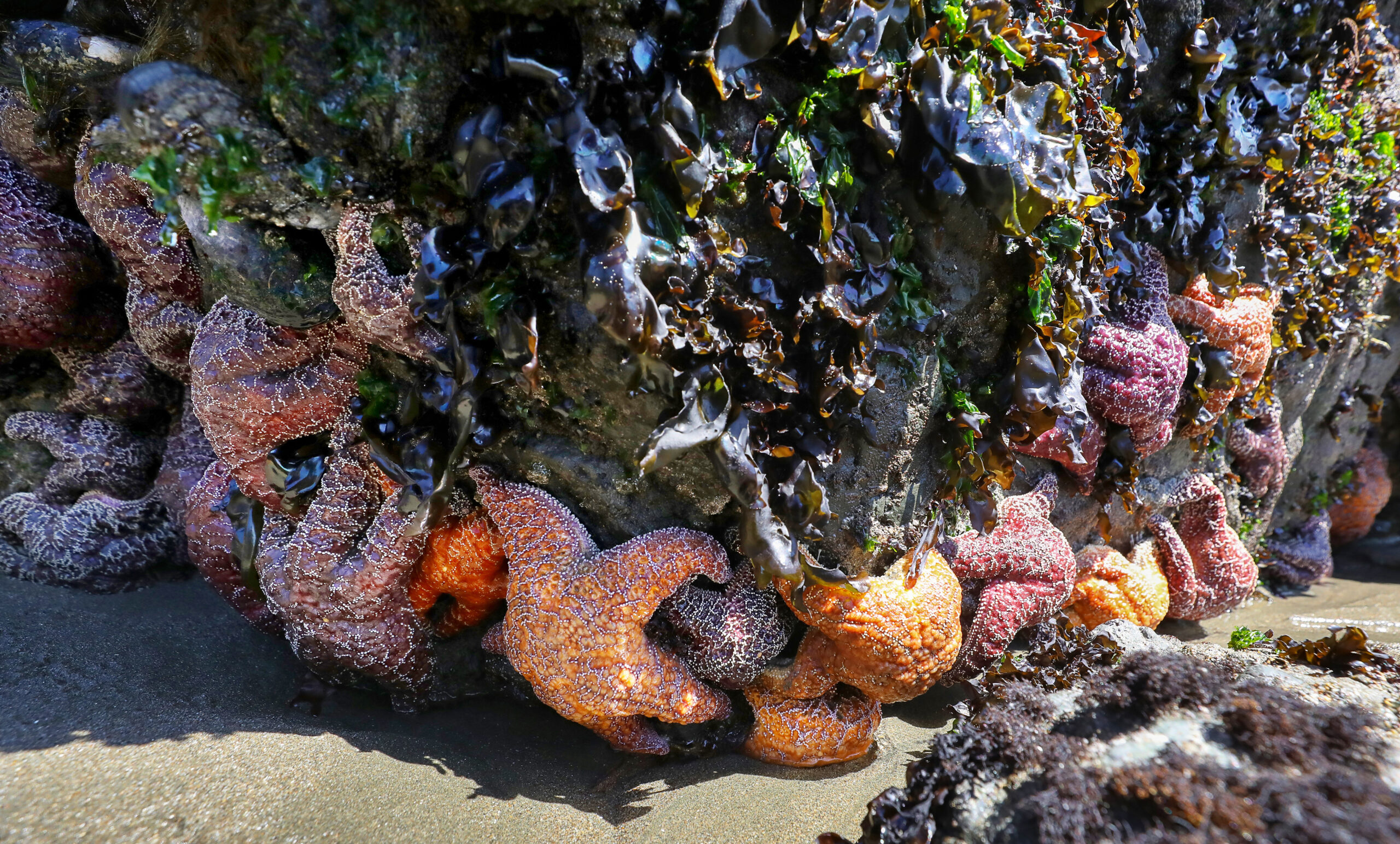 Top picks
Public tours of the BODEGA MARINE LABORATORY are offered every Friday afternoon. Check out marinescience.ucdavis.edu/bml to reserve a spot in advance. Also, in September, Ellie Fairbairn's Science Uncorked series resumes, paring scientific talks with wine tastings at Gourmet Au Bay, 1412 Bay Flat Rd, Bodega Bay. Find out more at gourmetaubay.com or email scienceuncorked@gmail.com.
North of Bodega Bay, more than a dozen beach pullouts along Highway 1 offer excellent tidepooling. Fairbairn likes this stretch of the coast because it's accessible to visitors, and several of her colleagues have done research here over the years. GERSTLE COVE STATE MARINE RESERVE in Salt Point State Park and Shell Beach, three miles south of Jenner, are also promising destinations. Tidepooling doesn't call for much: just a curious mind and a willingness to slow down. To be safe, check conditions first and don't turn your back on the waves. A small guidebook, such as Ron Russo and Pam Olhausen's "Pacific Intertidal Life" can help identify what you see.
"Forest bathing is not a hike, but rather a slow, mindful walk in nature," says Jenny Harrow-Keeler, a Sonoma County certified nature therapy guide. One of her favorite spots for forest bathing along the coast is KRUSE RHODODENDRON STATE PARK. "It's not a huge hiking or mountain biking destination. It feels like a hidden gem along the Sonoma Coast and is a perfect spot to escape the hustle and bustle of life and tune into the healing power of nature," says Harrow-Keeler. ecowisdomwellness.com
Ever have an ocean shell therapy massage, one with alternating warm and cool shells to soothe muscles and relieve inflammation? It's one of many luxe treatments offered at the LODGE AT BODEGA BAY. Also check out yoga, pilates, and meditation sessions. 103 Highway 1, Bodega Bay. 707-875-3525. lodgeatbodegabay.com
Beautiful STARCROSS MONASTIC COMMUNITY is a 15-minute drive inland from Sea Ranch. Every Friday afternoon, visitors can walk the 90-acre property, reconnect with nature, and learn more about this remote interfaith monastery. Their farmstand, where visitors can purchase homemade olive oil and farm produce, is open daily. During the summer, Starcross offers $5 all-you-can-pick blackberries. Bring a lunch; it's a popular spot for family picnics. Starcross founding member Julie DeRossi says a quiet, meditative nature outing at the monastery can help guests slow down and be present. "It's a complete sensory experience. When you're in the olive grove or in the forest among the redwoods, you're surrounded by and part of something that's so much bigger than your little preoccupations. It just shifts your mindset." 34500 Annapolis Rd., Annapolis. 707-886-1919, starcross.org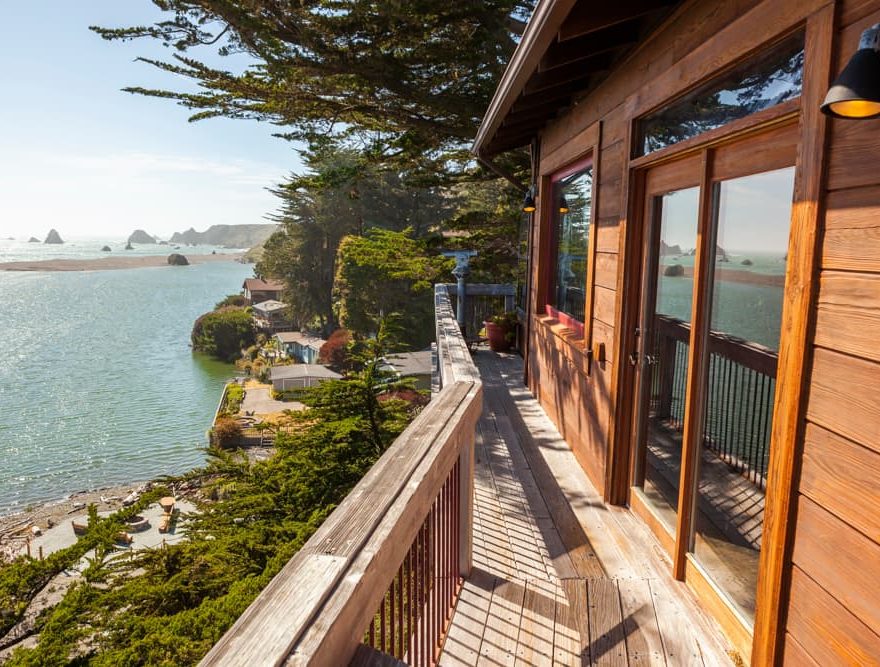 Where to Stay at the Coast
Built in the late 1800s, DILLON BEACH RESORT features a handful of quaint cabins on the beach at the mouth of Tomales Bay on the Sonoma-Marin County line. 1 Beach Ave., Dillon Beach. 707-878-3030, dillonbeachresort.com
Perched just up the hill from the Tides Wharf & Restaurant, where Alfred Hitchcock's "The Birds" plays on loop 24/7 in the lobby, THE INN AT THE TIDES features 85 rooms and a spacious pool. 800 Hwy. 1, Bodega Bay. 707-875-2751, innatthetides.com
Overlooking untouched marshlands and the dunes of Doran Beach, THE LODGE AT BODEGA BAY offers seasonal fine dining at Drakes Sonoma Coast and plenty of options for spa treatments and fitness classes. 103 Hwy. 1, Bodega Bay. 707-875-3525, lodgeatbodegabay.com
Come for the view and a delicious sunset meal, perched atop the mouth of the Russian River, and stay for the night at RIVER'S END, where the vintage cabins promise a "luxe unplugged experience" with "no Wi-Fi, no newspapers, no outside distractions." 11048 Hwy. 1, Jenner. 707-865-2484, ilovesunsets.com
A perfect spot for watching migrating whales, FORT ROSS LODGE is an ideal jumping off point for exploring Fort Ross State Park, Stillwater Cove, and Salt Point State Park. And in case you want to cook up the fresh fish you caught that day, every room has a grill on the patio. 20706 Hwy. 1, Jenner. 707-847-3333, fortrosslodge.com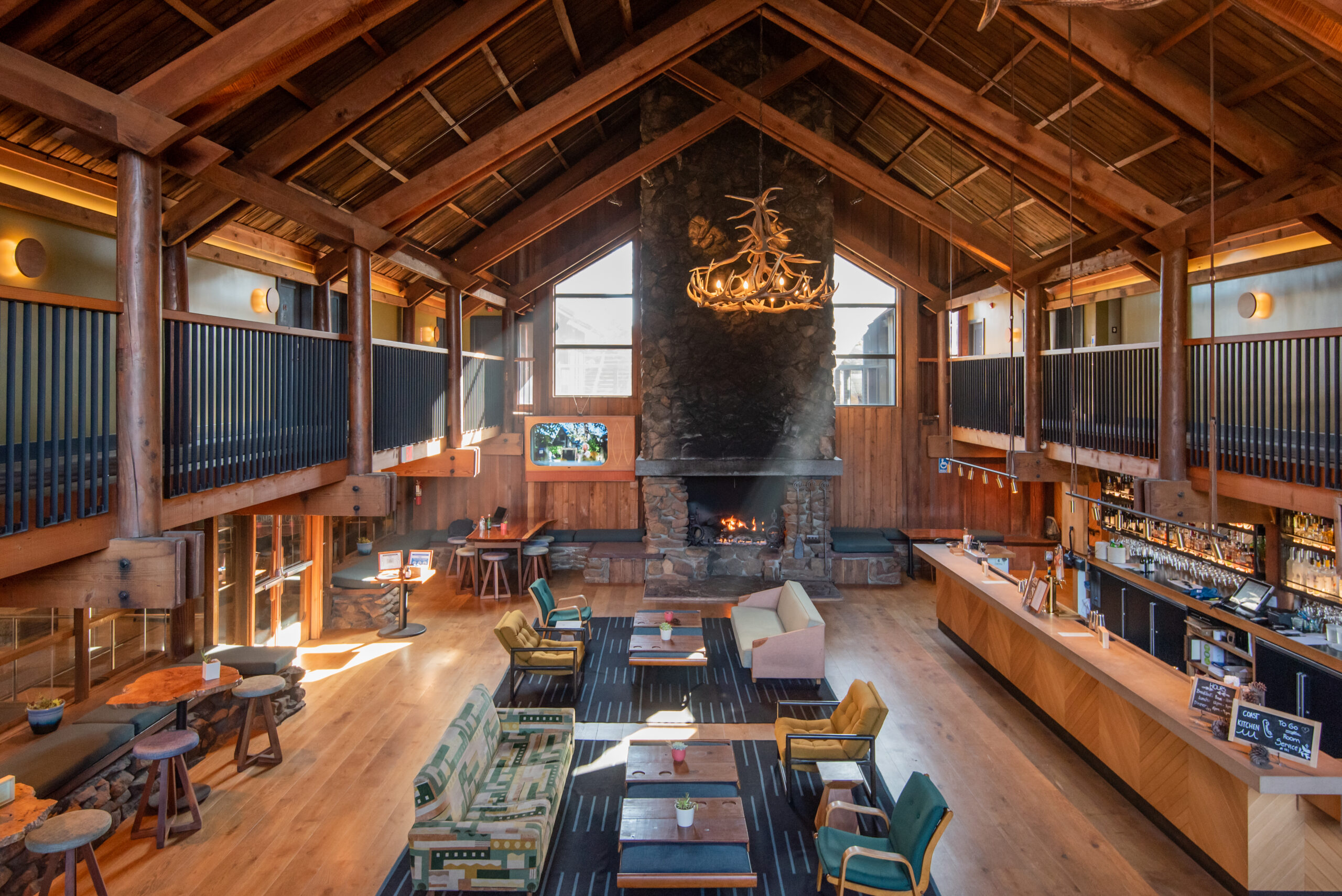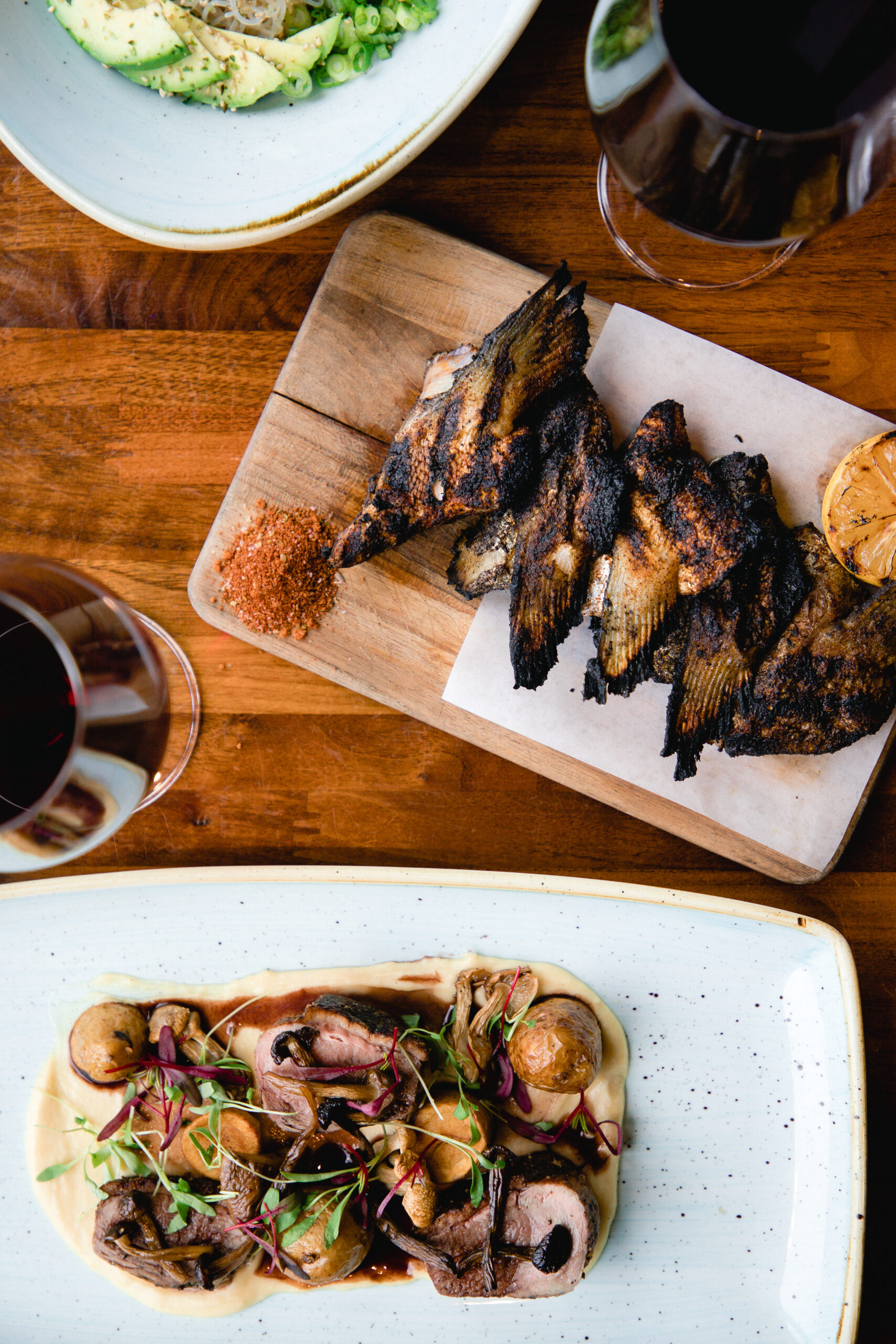 Built in 1963 and renovated in 2016, TIMBER COVE RESORT prides itself on rest, relaxation and meditation. Bonus: Every room boasts a record player and vinyl records to choose from. Breakfast, lunch and dinner are taken care of in the Coast Kitchen, 21780 Hwy. 1, Jenner. 707-847-3231, timbercoveresort.com
The bustling hub of Sea Ranch village, recently renovated THE SEA RANCH LODGE is one of the oldest buildings, featuring a general store, cafe, dining room, and post office – and every excuse to walk along the bluffs and start your seascape sojourn. 60 Sea Walk Dr., The Sea Ranch. 707-579-9777, thesearanchlodge.com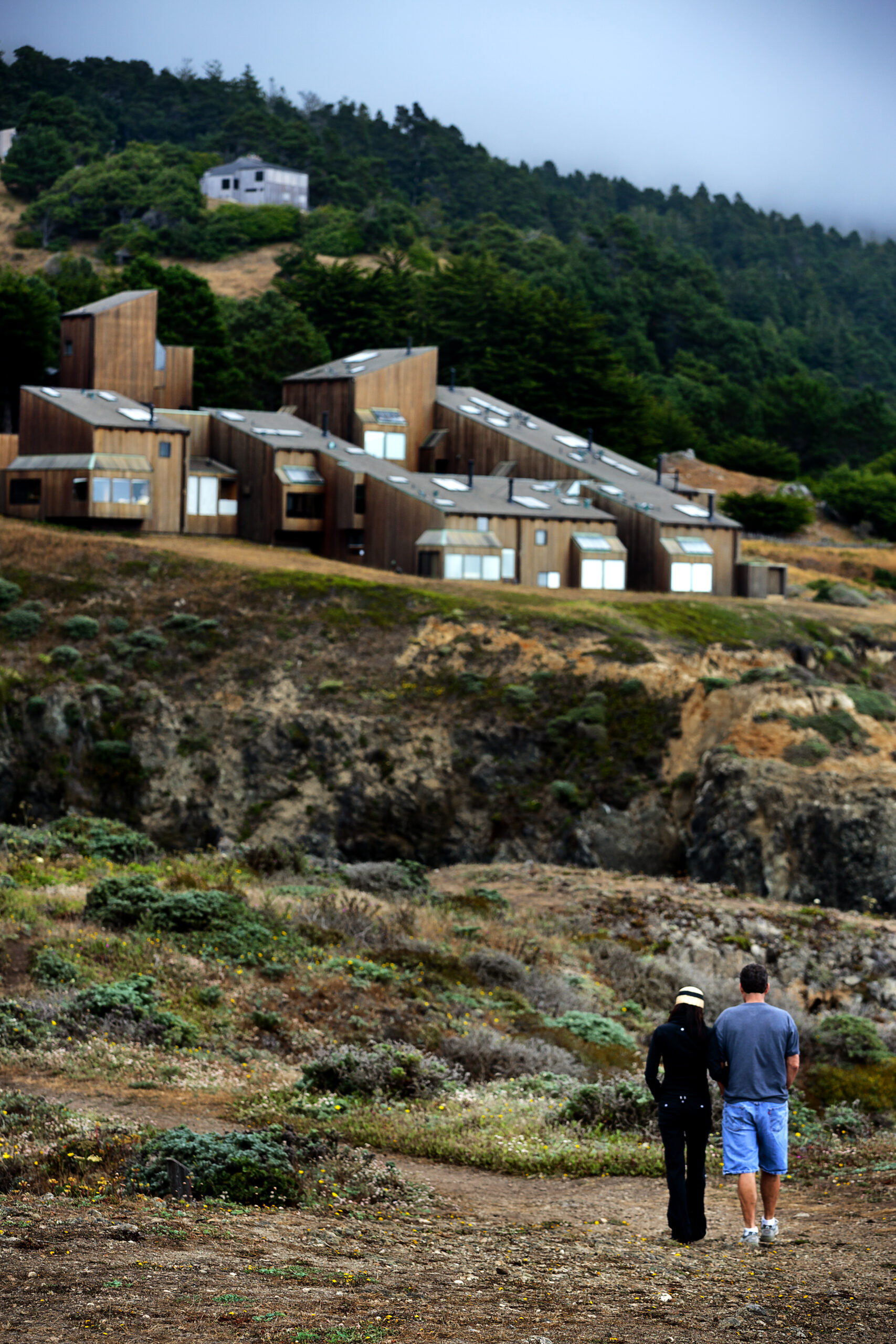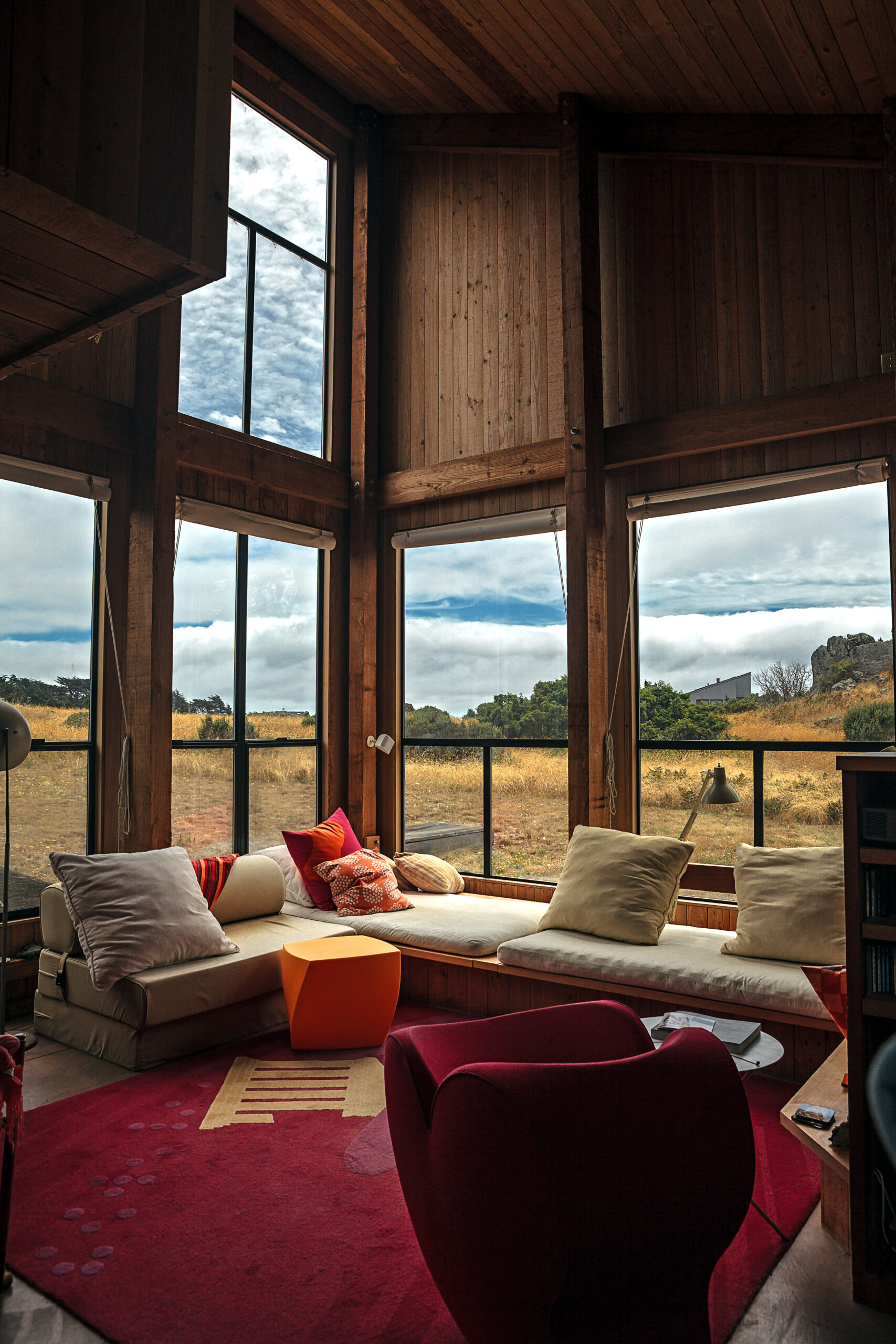 Stay in the Iconic Sea Ranch
In the 1960s, when a team of architects transformed a 5,200-acre sheep ranch into a remote North Coast village called the Sea Ranch, it was a radical idea. Their challenge: to find an environmentally sensitive way to build on this remote stretch of the northern Sonoma Coast, this "beautiful and fragile land," as one historian termed it.
Forming an unconventional team, developer Al Boeke, landscape architect Lawrence Halprin and architects Joe Esherick, Richard Whitaker, Donlyn Lyndon, Charles Moore and William Turnbull began erecting timberframed houses with high, slanted roof lines and cedar-shingle siding that quickly greyed in the harsh salt air. The look was inspired by the aesthetic of local barns and farms, and blended in with the landscape to allow for unobstructed ocean views.
The Sea Ranch became an architectural utopia, nestled in coastal prairies and clusters of Monterey cedar and pine along a 10-mile stretch of coastline between Stewart's Point and Gualala. As the far-flung village began to evolve and grow into neighborhoods, it attracted visitors from all over the world. And its designers found themselves at the forefront of a new modernist architectural school known as the "Sea Ranch Style,' which would be widely copied in the years to come.
Nearly six decades later, the Sea Ranch is still a prized year-round getaway and coastal retreat for families and explorers who walk the coastal bluffs, observe the wildlife, and delicately drop in on a handful of beaches.
Check out vacasa.com and airbnb.com to find available homes to rent in all shapes and sizes.