Spent too much money during the holidays, but still want to have a bit of fun? Check out this list of local events in January that won't break the bank.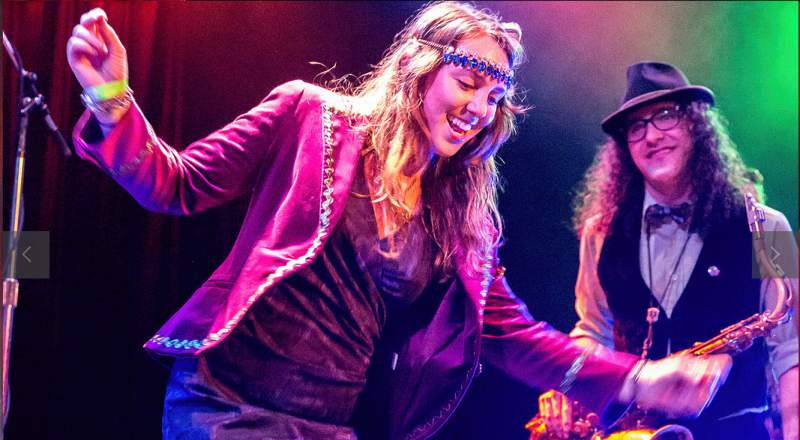 Arlene Francis Presents: Winter Clothing Swap – Santa Rosa
What better way to say "out with the old and in with the new" than recycling your old outfits at the Winter Clothing Swap at Arlene Francis Center in Santa Rosa? This is a popular community event, put on every couple of months, to help you clear out your closet and perhaps pick up a few new items. Meet some new people as you sort through potential finds and listen to live music.
Friday, January 20, 4 – 10:30 pm, $10 suggested donation, Arlene Francis Center, 99 Sixth Street, Santa Rosa
Phoenix Pro Wrestling – Petaluma
Who needs WWF Smackdown when there's Phoenix Pro Wrestling? Skip Friday night wrestling on TV and see the real deal at one of Petaluma's longest standing all-age venues: The Phoenix Theater. On Friday, January 20th, the 100-year-old venue turns into a wrestling ring, featuring fights that will beat any on-screen battle.
Friday, January 20, 7:30 – 11:30 pm, $2-$10, Phoenix Theatre, 201 Washington St, Petaluma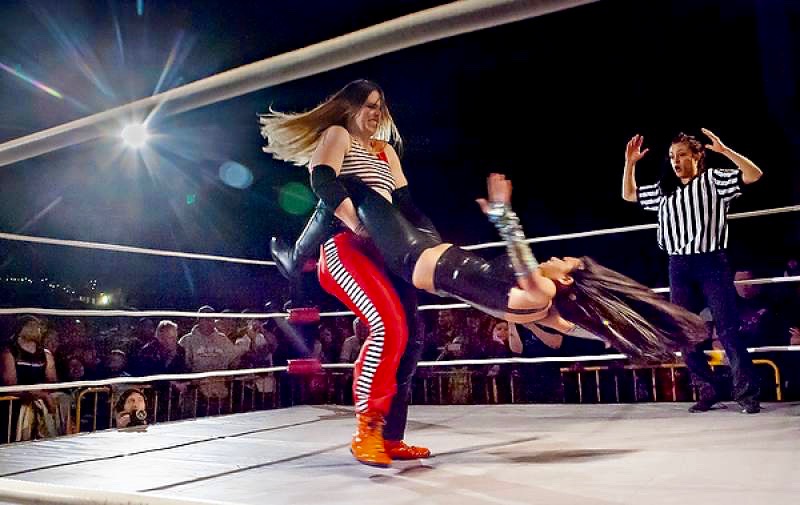 Emerging Visual Artists Opening Reception – Petaluma
Want to explore the local art scene? Catch the fourth biannual "Discovered: Emerging Artists from Sonoma County" exhibit at the Petaluma Arts Center on Saturday, January 21. The exhibit showcases five local artists, selected by Creative Sonoma from a list of 49 applications, and will include mix media, oil, video, ceramics and paper art work. The opening reception is free and open to the public.
Saturday, January 21, 5 – 7pm, Free, Petaluma Arts Center, 230 Lakeville Street, Petaluma
Live Music at the Forestville Club – Forestville
Grab a few drinks and spend the night listening to an eclectic mix of local bands, and a special guest act from Portland, at one of Sonoma County's best dive bars: the Forestville Club. The night's lineup includes The Illumignarly, PWRHAUS, Rags, and Slow Bloom – whether you're into surf rock, dream pop, indie tunes or something a little harder, there's a band on the bill to fit a variety of musical tastes. Show up early for a cocktail and a game of pool.
Wednesday, January 25, 8 – 12pm, Forestville Club, 6250 Front St, Forestville
Roe v. Wade Birthday Party at Brew – Santa Rosa
Join some of Sonoma County's finest female musicians at Brew in Santa Rosa for the 44th annual celebration of the U.S. Supreme Court's decision to affirm the legality of a woman's right to choose. Drink beer, eat cake, check out local art, and dance the night away to the sound of talented ladies, including solo artist Ashley Allred, Emily Bonn of The Vivants, and Kristen Pearce of The Betty Blues. Entrance is by donation and all proceeds will benefit Planned Parenthood.
Sunday, January 22, 2-7 pm, $10-25 suggested donation, Brew, 555 Healdsburg Ave, Santa Rosa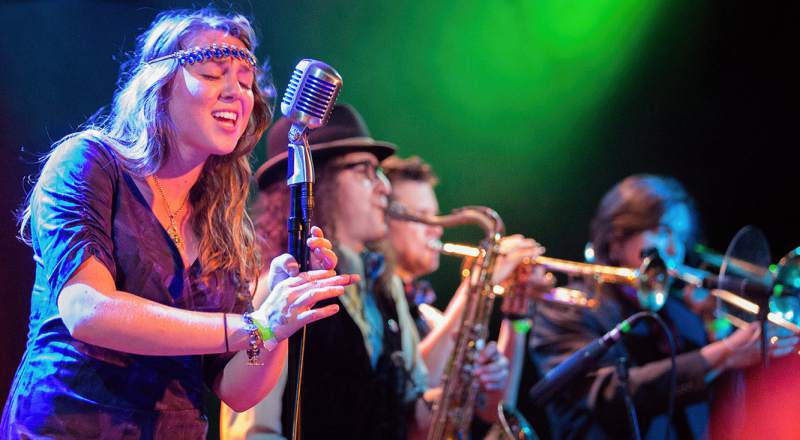 Royal Jelly Jive at HopMonk – Sebastopol
Skip the hour drive to the city and catch a rambunctious bunch of San Francisco musicians live at HopMonk Sebastopol. After playing festivals such as OutsideLands and Santa Rosa's own Rail Road Square music festival, it's a rare but delightful treat to see the band play in Sonoma County again. Royal Jelly Jive offers a fresh mix of soul and hip-hop with sultry songs such as "Bad" and a blend of high energy rock n' roll tunes with a hint of swing in tunes like "Tommy The Cat,"  that are likely to have just about anyone dancing.
Saturday, January 28, doors open 8 pm, show starts 9 pm, $12.00 – $15.00, HopMonk Tavern, 230 Petaluma Ave, Sebastopol (21 and older only).