General Tso chicken is not Chinese food. Nor are fortune cookies, walnut pineapple prawns, the pupu platter or, well, pretty much anything else you'd order at a Chinese restaurant in Sonoma County. Even the little folded boxes with the red pagoda aren't Chinese. They're all American inventions.
But that doesn't mean we love our Friday night sweet and sour pork, fried rice and crab Rangoon any less. In fact, Chinese-American food is the number one takeout food in the country, just edging out Mexican and Italian, according to the National Restaurant Association, and most of us eat it at least once a month.
We've all got a favorite neighborhood spot that makes the perfect Happy Family, hot and sour soup or mu shu chicken, whether it's a nondescript hole in the wall or a cozy little pan-Asian bistro. Sichuan (spicy), Cantonese (sweet) and Hunan (hot and sour) inspired dishes are the most common types of Chinese-American cuisine in Wine Country.
Here's a handy guide to a few of our favorites, all of which have pick-up options unless noted, and most have lunch specials.
Hang Ah Dim Sum: Focused on dim sum (small plates of bite-sized food), this Santa Rosa restaurant is about as authentically Chinese as Sonoma County gets. You'll find dozens of curious steamed, fried and barbecued bites ranging from chicken claws in black bean sauce to shiu mai dumplings, crispy shrimp balls, steamed barbecue pork buns, rice wrapped in lotus leaves and my personal favorite, bean curd skin roll in broth, priced from about $2.50 to $6.50 per plate.
There are plenty of head-scratchers on the menu, but most have little pictures. Take a few risks for just a few dollars, a small investment if you end up not being a fan. The menu also includes Chinese entreés. 2130 Armory Drive, Santa Rosa, 576-7873.
City Chopsticks: One of the more elegant Chinese spots, this Petaluma restaurant was highly recommended by locals. The Princess Chicken (spicy fried pieces of chicken breast with honey garlic sauce, $10.75) is a kid favorite, along with Hong Kong Style crispy noodles with stir-fried veggies ($9.95).
Online ordering at citychopstickspetaluma.com, 127 North McDowell Blvd., Petaluma, 763-3083.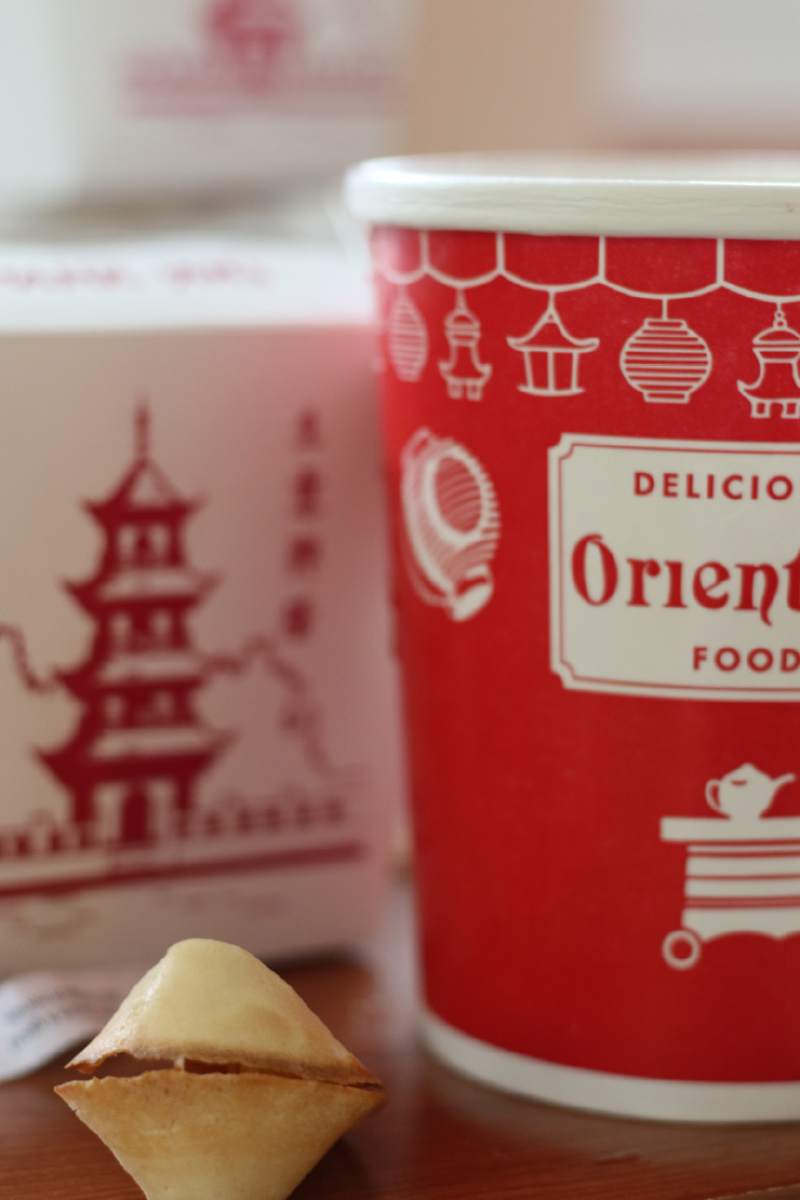 Lily Kai: Lily Kai is the kind of place where everyone leaves happy. Mo shu ($7.50 to $10.75) is a specialty, with crepes that hold meat or veggies, with chopped cabbage, carrots, onion and other goodies. Choose from Kung pao tofu, with deep-fried tofu in a hot, spicy sauce ($8.75), a small selection of dim sum, or the don't-miss wrapped chicken or green onion pancakes on the appetizer menu, both under $7. lilikaipetaluma.com, Adobe Creek Center, 3100 Lakeville Highway, Petaluma, 782-1132.
Kirin: Like many places in Bennett Valley, Kirin is a family go-to spot. Try the hot and sour soup ($7.50 to $14.95), crab meat and cheese puffs ($6.50), lemon chicken ($10.50) and broccoli beef ($12.25). kirinsr.com, 2700 Yulupa Ave., Suite 3, Santa Rosa, 525-1957.
Ting Hau: Sweet mango walnut chicken ($10.55) and a nice selection of solid vegetarian items for lunch and dinner. 717 Fourth St., Santa Rosa., 545-5204.
Eight Dragons: A brand-new, much-needed Chinese restaurant in Healdsburg with a contemporary twist on classic favorites. Pork belly bao ($8), orange chicken, General Tso's chicken (both $14) and honey walnut prawns. It's in a renovated space with potential to be a neighborhood fave. 1047 Vine St., Healdsburg, 395-0023, 8dragonsrestaurant.com.
Goji Kitchen: Goji isn't specifically a Chinese restaurant, but definitely gets Chinese right. Owners Ben and Jennifer Chang have created a pan-Asian menu that includes Vietnamese and Thai dishes, all made fresh, with non GMO rice oil, organic tofu and fresh ingredients. Favorites are walnut pineapple prawns ($16.50), a whole fish with ginger and scallions ($36), and spicy Szechuan green beans ($14.50). The goat cheese spring rolls with tamarind sauce are a California take on this Chinese classic. gojikitchen.com, 1965 Mendocino Ave., Santa Rosa, 523-3888.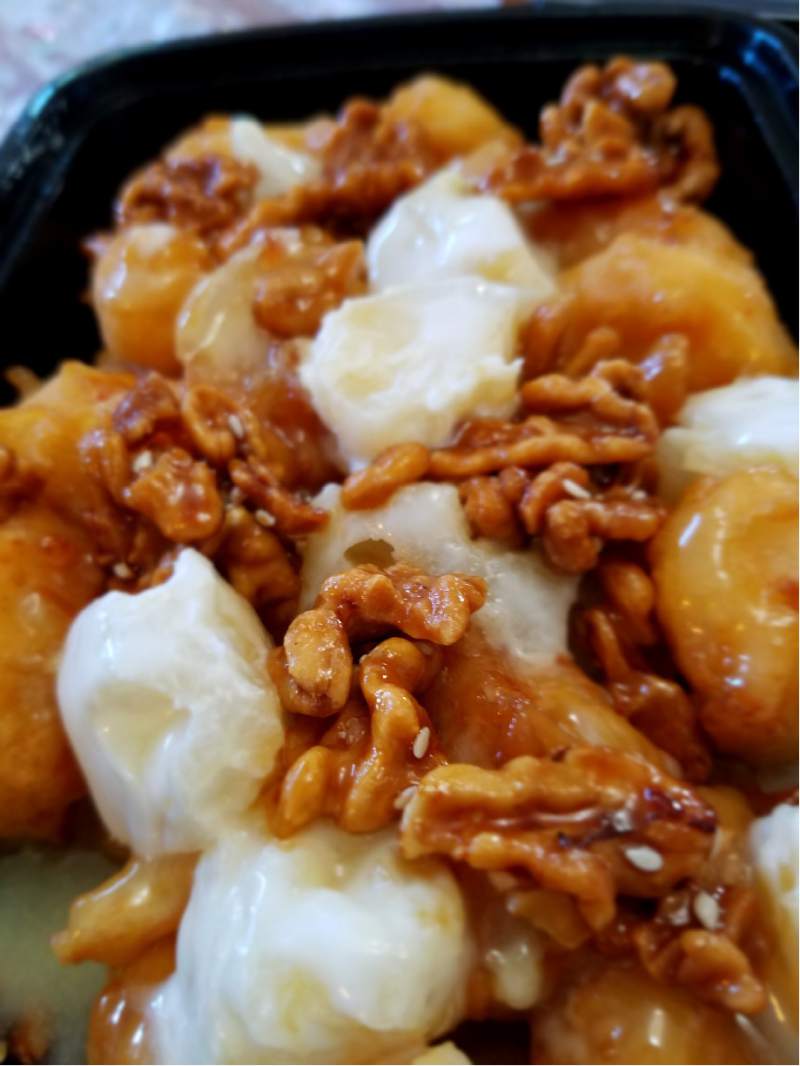 Fantasy Hong Kong Style BBQ: This spot isn't for everyone, but it is for anyone desperate to find authentic Chinese roasted duck, roasted pork belly, honey pork and spare ribs cut to order. This is true Chinese barbecue. 1520 E. Washington St., Petaluma, no phone.
Chinois Asian Bistro: Another not entirely Chinese-inspired spot, this Asian bistro sometimes gets overlooked. Their food is eat-in only, with fresh takes on classics like wok-tossed lemongrass prawn lettuce cups, and an extensive noodle menu with BBQ pork egg noodles ($14.95) and fried rice noodles with dried Chinese pork and bean sprouts ($14.95). chinoisbistro.com, 186 Windsor River Road, Windsor, 838-4667.
Sakura Bistro: This new Chinese-Japanese restaurant has replaced Formosa Bistro in Sebastopol and is garnering pretty solid raves from locals. 799 Gravenstein Highway South, Sebastopol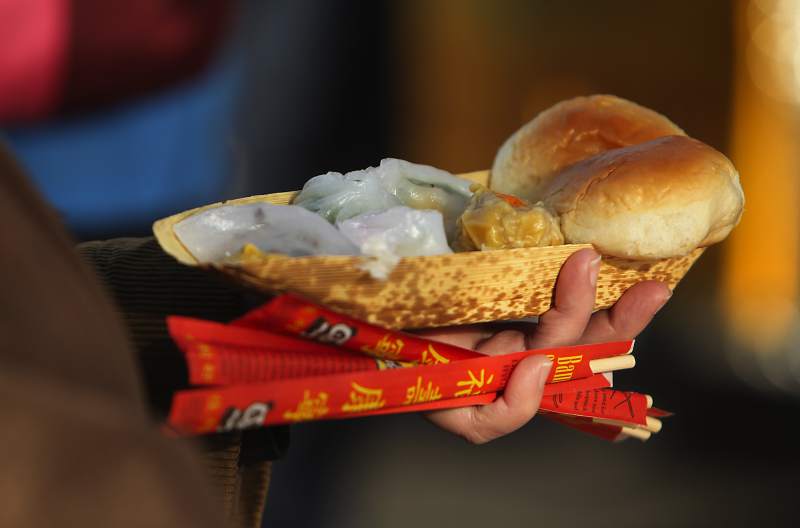 Royal China: Royal China is one of the swankest Asian eateries around, with a lush, dark interior. Mu shu ($10.88) is a favorite, and portions are large. 3080 Marlow Road, Suite 4, Santa Rosa, 545-2911.
Happy Garden: Locals say this is a top Chinese spot for Chinese standards like Mongolian beef, walnut shrimp and chow mein. happygardensonoma.com, 201 W. Napa St., Sonoma, 996-6037.
More Sonoma Wine Country Restaurants and Dining Reviews on BiteClubEats.
Subscribe to Our Newsletters!