When it comes to Sonoma County's constantly evolving food scene, sometimes it's hard to see the forest for the trees. With hundreds of restaurants to keep track of, chef shuffles, new menus and sharing all the tasty tea, I rarely have time to look up from my plate. But when I do, I see an impressive landscape only continuing to bring new talent and ideas to our delicious little corner of the world.
Here's a list of newcomers on the horizon, along with a handful of highly anticipated openings for summer 2023. It's a doozy of a list, so hold onto your forks, folks. And click through the above gallery for a sneak peek.
Coming soon
Goose and Fern
When the neighborly Railroad Square British pub Toad in the Hole suddenly closed in February, rumors of a possible new owner were already in the air. Happily, the tales were true.
Longtime Toad in the Hole employee and native Brit Clyde Hartwell plans to reopen the pub this summer with a new look, vibe and name.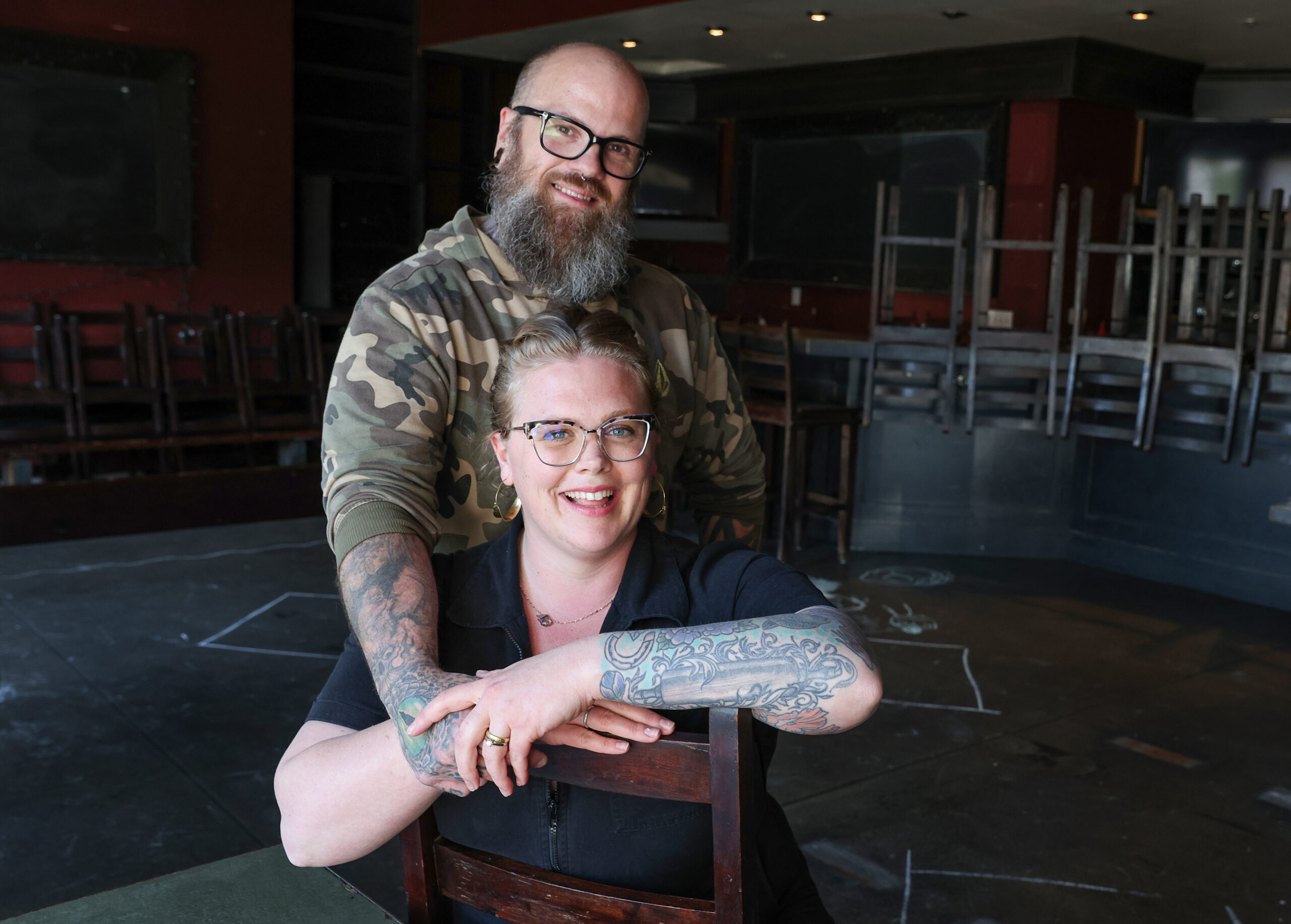 "It will be a warm, egalitarian watering hole," said Hartwell's wife and business partner, Brittany. The couple plans to redecorate the space to be more like a village pub and to keep most of the original menu, especially the much-loved fish and chips and pasties (think British-style empanada).
They'll spice things up with additional pub staples including Scotch eggs; meat pies; sticky toffee pudding; oxtail soup; toasted cheese sandwiches; and hearty ploughman's platters with local cheeses, ham, preserves and crusty bread (fuel to get back to plowing those fields).
116 Fifth St., Santa Rosa.
Kracken Kitchen
Chef Dino Moniodis (of Dino's Greek Food and Zimi on Mission, both in Santa Rosa) is teaming up with Three Disciples Brewing to open a gastropub at the former Two Tread Brewing at the Santa Rosa Plaza this summer.
The roomy restaurant space and brewery hasn't been open to the public since 2019. But it includes a large kitchen and brewing tanks.
Moniodis will create an international small-plates menu with a lamb and mushroom sandwich (a take on a French dip), chanterelle and Dungeness crab flatbread, shrimp saganaki, pot stickers, pork larb spring rolls and chicken tikka tacos.
"It will be more refined than a typical gastropub, with a lot of different kinds of food," he said. Moniodis also said he's working on a food truck concept serving Persian and Iranian food, which he hopes to launch in late summer.
1018 Santa Rosa Plaza, Santa Rosa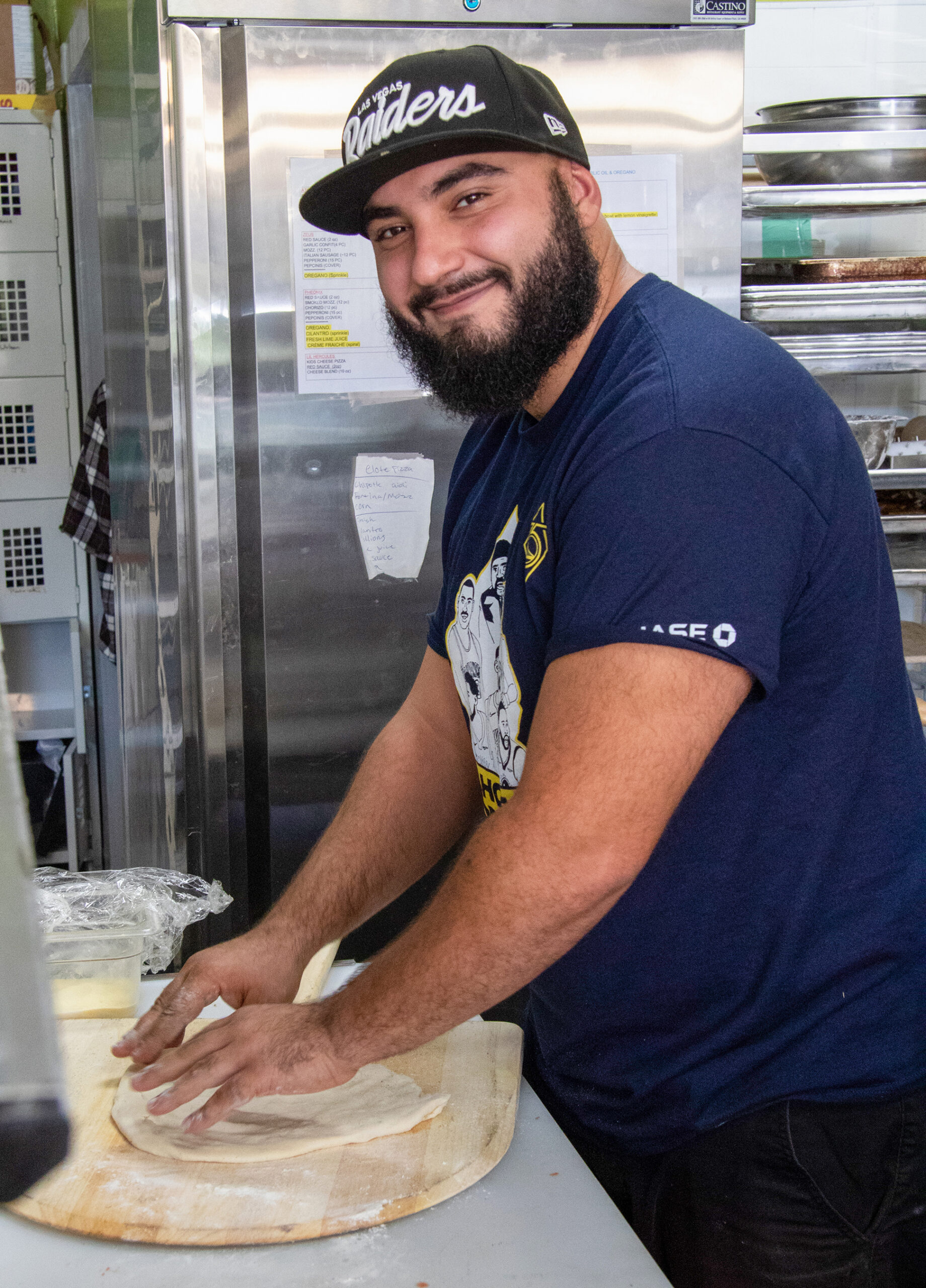 Americana Sebastopol
The owners of Santa Rosa's Americana restaurant and Estero Cafe in Valley Ford have recently taken over the lease of the former Gypsy Cafe. Once known as the Pine Cone Restaurant, this historic location has a spot in the hearts of longtime locals.
Chefs Ryan and Samantha Ramey hope to bring their locally sourced diner-style cuisine to the exploding food scene in Sebastopol sometime this summer. "I just love Sebastopol," Samantha Ramey said.
162 N. Main St., Sebastopol, americanasr.com
Goldfinch
The new owners of the former K & L Bistro in Sebastopol have revamped the space entirely, with a planned early-summer opening under chef Rodrigo Mendoza. They've kept the exposed brick walls and historic feel of the place intact and added updated fixtures and a jealousy-inducing open kitchen.
Goldfinch is part of the in-progress Livery on Main project — a food hall, event and coworking space operated by Farm to Coast Collective, a subsidiary of local development company the Beale Group.
199 S. Main St., Sebastopol.
Barrel Brothers Brewing Co. Kitchen & Cocktails
Details are still scarce on this one, but we know that the ridiculously drinkable brews of this Windsor-based taproom will be part of a restaurant and patio. According to the owners, the new space will feature a 39-tap self-serve wall and menu of international street food.
9238 Old Redwood Highway, Suite 128, Windsor.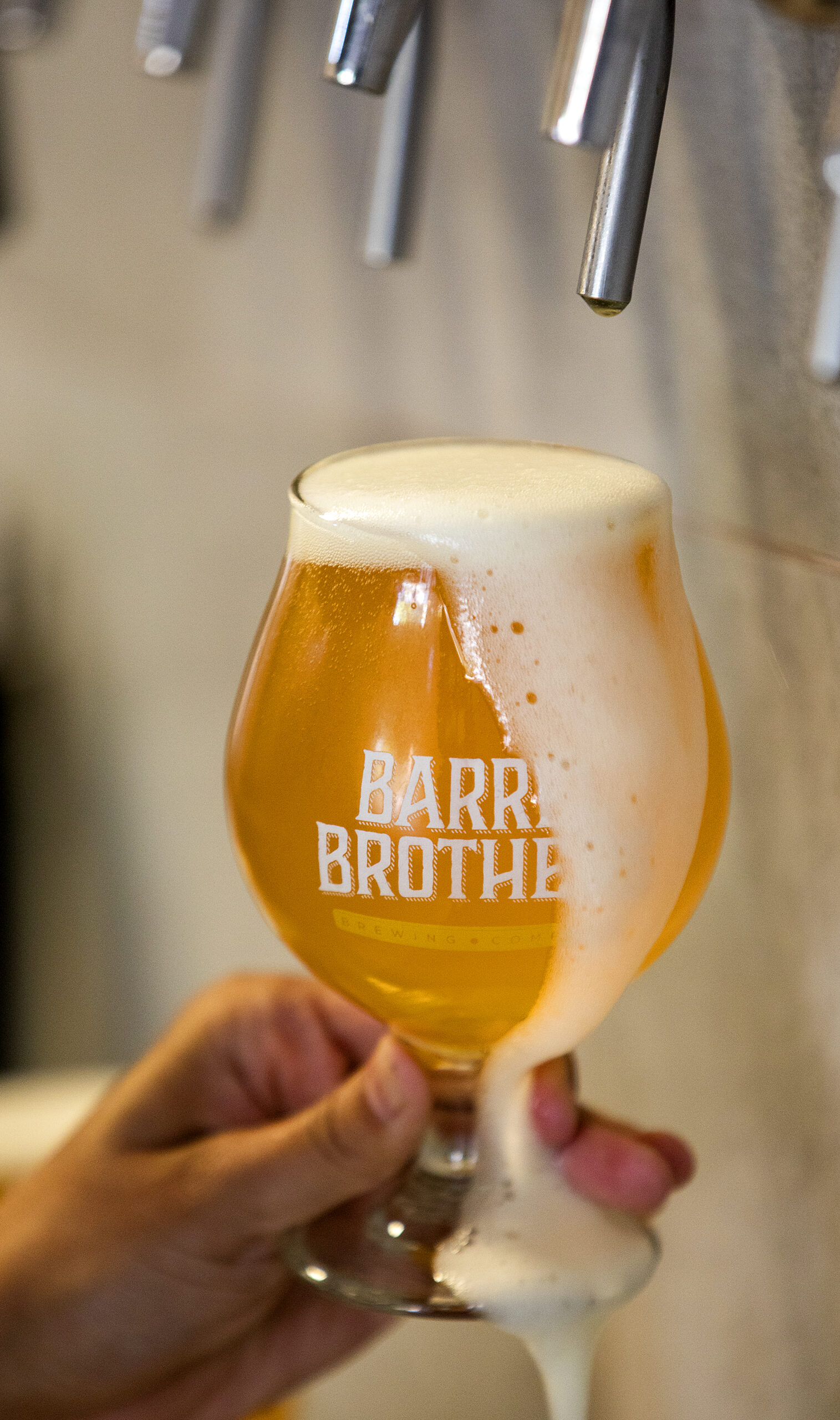 Mandarin Kitchen
The newest restaurant from chef Tony Ounpamornchai (of Sea Thai Bistro, Sea Noodle Bar and Raku Ramen and Rolls) opened April 1 in the former Tony's Seafood spot at Montgomery Village.
Ounpamornchai said the new menu is inspired by heirloom recipes from his parents and his native Thailand, along with Chinese influences. It includes a made-to-order savory Vietnamese crepe, crispy calamari, hot and sour soup, grilled sea bass in banana leaves, Kung Pow chicken and prawns and massaman chicken curry.
We're eager to try Indonesian-inspired mee goreng (rice noodles with chicken tofu and soy sauce) and "water spinach," which are all but unknown in these parts. The lunch menu is pared down to include shumai and hargow dim sum, along with stir-fried eggplant, curry and noodles. The restaurant also has a full bar with specialty cocktails. 7
22 Village Court, Santa Rosa, 707-303-7007, mandarinkitchensr.com
Red Bird Bakery Santa Rosa
After an extensive remodel of the small Santa Rosa storefront formerly occupied by Criminal Baking Co., bakers Linda and Isaac Cermak have officially opened in Santa Rosa. It's the third location for the veteran Della Fattoria bakers.
The couple founded their bakery business in 2015 using a small industrial kitchen in north Santa Rosa, followed by Cotati (556 E. Cotati Ave.), then The Barlow in Sebastopol. Their breads are favored by many restaurants and are now available at local grocers and farmers markets.
Open from 8 a.m. to 3 p.m. Wednesday through Sunday. 463 Sebastopol Ave., Santa Rosa, redbirdbakery.com
Pizzando
This longtime Italian trattoria has reopened after adding a new bar, expanding its dining room and updating the menu. Chefs Thomas Mulligan and Francisco Alvarez, who head the culinary team at Spoonbar at h2 hotel and The Rooftop at Harmon Guest House, have added handmade pastas, seasonal dishes and ultra-thin crusted Roman-style pizza.
301 Healdsburg Ave., Healdsburg.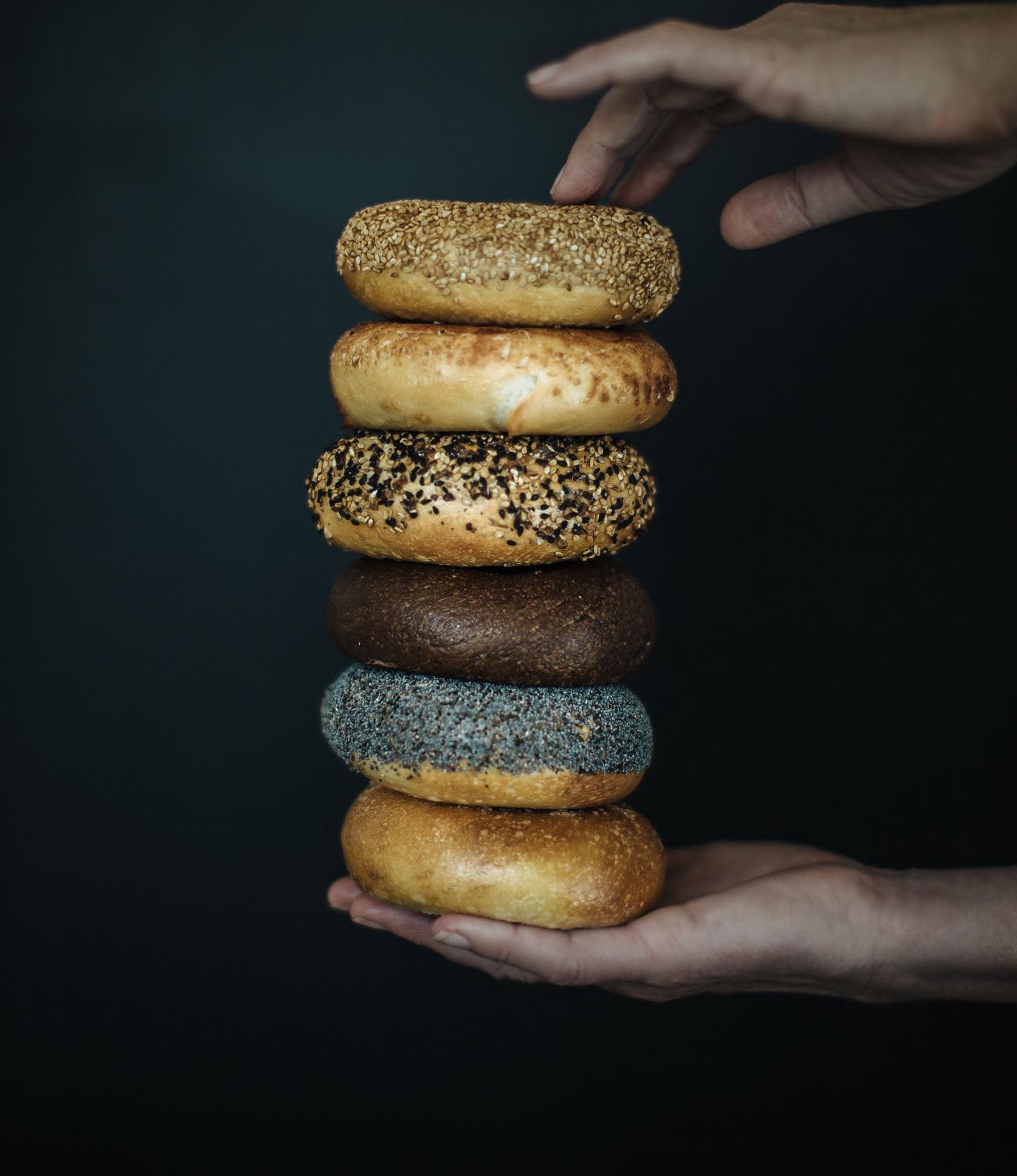 On our radar
In case you missed it, we've previously written about a handful of new spots coming in 2023.
Ethel's Bagels: A pandemic pop-up that's become a top purveyor of Bay Area bagels plans to open their Petaluma bakery in May after lengthy renovations. They plan to sell organic bagels and a delicatessen menu including Reuben sandwiches, classic lox, breads such as New York rye and braided challah and babka, rugelach and other traditional Jewish sweets. 1000 Clegg Court, Petaluma, ethelsbagels.com Read more.
Augie's French: Downtown Santa Rosa will say bonjour to a casual French bistro early this summer, according to restaurateurs Mark and Terri Stark. The couple recently leased the empty former Bollywood space at 535 Fourth St. with plans to serve classic bistro dishes like steak frites and mussels. The restaurant also will feature a fresh seafood bar, wine and cocktails. Read more.
Molti Amici: Longtime friends and former SingleThread co-workers Jonny Barr, Sean McGaughey and Melissa Yanc (of Quail & Condor Bakery, Troubadour Bread and Le Diner) will open an Italian-inspired restaurant this year at the former Campo Fina. 330 Healdsburg Ave., Healdsburg. Read more.
Marla Santa Rosa: Marla, a popular bakery with a production facility in Windsor, plans to take over the space previously occupied by food and wine shop Miracle Plum at 208 Davis St. in Santa Rosa's Railroad Square, Marla co-owner Amy Brown recently announced. Brown and her partner, Joe Wolf, sold baked goods at Miracle Plum between October and December 2022 before the shop permanently closed in January. They hope to reopen the space as a bakery and cafe in early May. Read more.