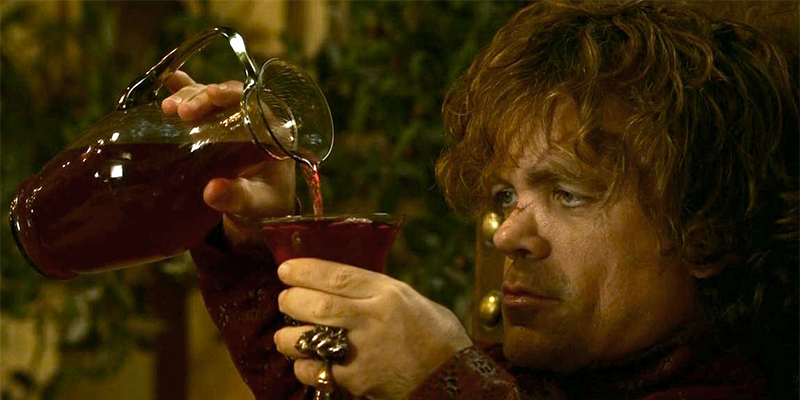 Game of Thrones fans have eagerly been awaiting the seventh season of their beloved fantasy television show, set to premiere on July 17. Thankfully, "Thronies" no longer have to wait empty-handed. 
Based on the series of novels, A Song of Ice and Fire, by George R.R. Martin, the show is known for its complex, and at times violent, depiction of a battle for the Iron Throne of the Seven Kingdoms.
The characters also drink a lot of wine and now Thronies can toast the show with new Game of Thrones wines.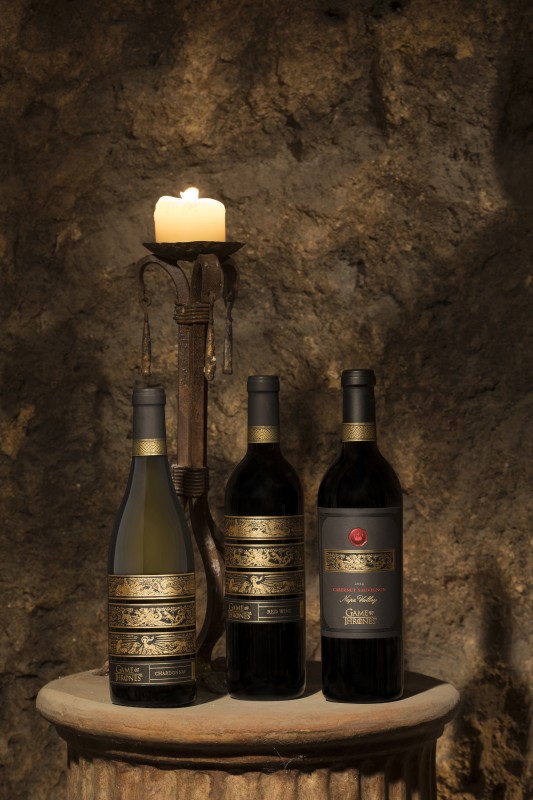 HBO has partnered with Vintage Wines Estates to create three GoT-themed wines: a Chardonnay, red blend and Cabernet Sauvignon.
The new wines are made by Bob Cabral, award-winning winemaker of Three Sticks Wines in Sonoma and formally of Williams Seylem in Healdsburg.
Turns out Cabral is a big fan of Game of Thrones and jumped on the opportunity to create the show's namesake "real world" wines. He found inspiration in the show's different houses, creating three distinct wines with labels representing each house and its symbol (or sigil).
The Golden Lion of the House of Lannister is represented with a 2016 Chardonnay from the Central Coast ($19.99). House of Targaryen is celebrated with Cabral's 2014 Paso Robles Red Blend ($19.99). It's a blend of Syrah, Tempranillo, and Petite Sirah. The boldest of the wines, the 2014 Napa Valley Cabernet Sauvignon, represents the House of Stark ($49.99), with a direwolf on the label.
Game of Thrones wines are currently available at the Flight Deck (308 Center St., Healdsburg, (707) 921-2893) and Costentio Winery (7415 Saint Helena Hwy, Napa, (800) 764-1220). The wines will be available nationwide and online in April. gameofthroneswines.com
Looking for more things to do in Sonoma County? Click here