Looking down from the top of Jackass Hill, a 60-degree, sheer slope above Martinelli Road in Forestville, it's hard to imagine that someone planted every one of the 300-some grapevines by hand.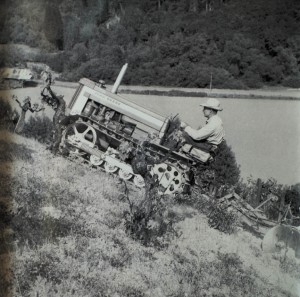 The double black diamond ski run at Tahoe's Squaw Valley known as McConkey's is just a tiny bit steeper than Jackass Hill, which slants to a 68.5-degree pitch in some spots. Tending a vineyard growing at even remotely that angle is dangerous. It needs to be pruned, mowed and harvested, work originally done on Jackass Hill with horse and plow and now with a tractor, which isn't any safer. A tumble down the hill is just a misstep away.
Gnarled and photogenic, these tiny-yielding, dry-farmed vines contribute to one of the most revered Zinfandels anywhere, Martinelli Winery & Vineyards Jackass Hill, so designated by the Martinelli family since the 1980s, when, in addition to growing grapes, its members started making wine.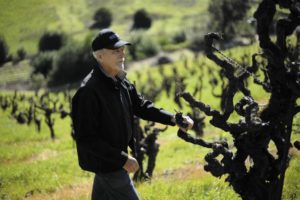 Lee Martinelli Sr. is the vines' caretaker, a 75-year-old farmer so devoted to this vineyard — planted in the 1880s by his Tuscan grandparents, Giuseppe and Luisa — that he only recently and reluctantly started letting his grown sons, Lee Jr. and George, share in the upkeep.
"We really acknowledge our family, what they've done before us," Lee Sr. said. "They gave us our start and most of all, they settled in Sonoma County."
He, his wife, Carolyn, and their four children (Julianna, Lee Jr., Regina and George) represent the family's fourth generation, and each of them is involved in the business.
"Our family is fortunate to have been in the right place at the right time," Julianna Martinelli said. "In Sonoma County, we can grow everything and the wine culture's gone crazy. We're fortunate we have a crop, wine grapes, that allows us to make a living."
In the 1990s, Julianna took on the family's marketing and sales duties as a young mother with three children. She recalls selling apples as a teenager and then needing to evolve the family business as it became more about wine, something she said remains a struggle.
"There are so many great wines, you have to reintroduce yourself again and again," she said.
Comprising only 3 precipitous acres, with a couple of mysterious rows of Muscat Alexandria, Jackass Hill Vineyard in a good year ekes out about 60 cases of $120-a-bottle Zinfandel for the Martinellis. Each of the six primary family members is allotted just two bottles. Jackass Vineyard Zin from lower down on the property sells for $95.
Lee Martinelli Sr.'s father, Leno, farmed this land well into his 80s before finally letting a few duties go to his son, in around 1968. It was Leno's second wife, Helen, who coined the term Jackass Hill to describe the incredibly steep slope, saying only a jackass would be foolish enough to farm it.
In those days, the grapes were sold to various wineries, helping to provide a decent living for the family that has deep and tentacled roots throughout Sonoma County.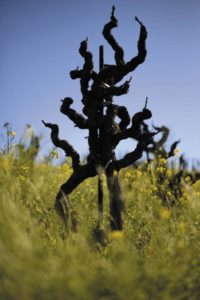 In addition to grapes, the Martinellis are dogged apple growers, a crop they've stuck to even while becoming famous for wine grapes. They sell some of their apples to the Martinelli's juice company, although there is no other connection between the two.
It helped that Leno Martinelli married a Bondi, Alma (his first wife and Lee Sr.'s mother), also from an Italian immigrant family with its own roots in Sonoma. Having started out with potatoes, Alma's family realized apples were the region's future, and by 1970, her brother, Tony, was one of the major apple growers in the county.
It was Tony's premature death in 1971 that prompted Lee Martinelli Sr. to become a full-time farmer. He had been a high school teacher in Santa Rosa but needed to take over the Bondi apple operation in order for it to survive.
As apple prices fell, grape prices soared, and Martinelli began replanting some of the land to Chardonnay, Pinot Noir and Syrah grapes, starting with the Zio Tony Ranch. Today, it's a coveted grape source for many wineries, including Sonoma's Patz & Hall.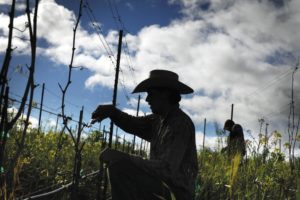 Like his father before him, Martinelli wed a farmer's daughter, Carolyn Charles, who was raised above Fort Ross on a 2,000-acre sheep ranch that has been in her family for generations. By the 1970s, the ranch was struggling and so it, too, began a transition to grapevines. Carolyn's father, George, first planted 17 acres of Chardonnay on the site in the early 1980s.
The Martinellis now have several vineyards within the Fort Ross-Seaview appellation of the Sonoma Coast, including Blue Slide Ridge, Three Sisters and Wild Thyme, all ideal yet extreme sites for growing cool-climate Pinot Noir and Chardonnay, just 1 mile from the ocean. But it was Charles Ranch that provided the serendipity that would forever change the course of the Martinelli family's fortunes. Right next door was a winemaker, Helen Turley, who was planting a vineyard she'd call Marcassin.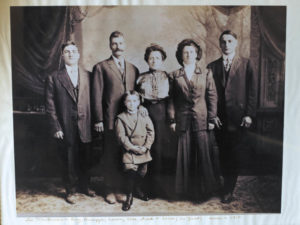 Already famous for making the Colgin Cellars and Bryant Family wines in Napa Valley, Turley had a casual conversation with Lee Sr. over a fence line and that soon led to the Martinellis hiring her as their winemaker in 1992.
Turley pushed the family to farm for ever-higher quality, overseeing higher-density plantings at many of their sites. It was unorthodox and risky at the time but paid off, both in terms of the Martinellis' reputation as growers, and as a marquee producer of remarkable wines.
Today, the wines are made by Bryan Kvamme, who worked alongside Turley for many years, and Erin Green, another Turley protégé. Turley consulted on the Martinelli wines through the 2010 vintage.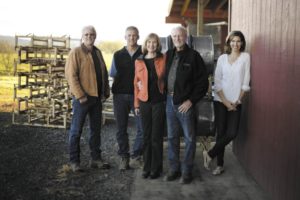 "Farming the same land for 100 years now is a great story," Julianna said. "But flavor has to be in the bottle and we have to show consistency. We work hard to keep that consistency."
In all, the Martinelli family farms 450 acres across the county, the majority of them in the Russian River Valley. Regina's official title is executive vice president, although her business card also reads, "The Great Granddaughter of the Original Jackass." Lee Jr. and George want simply to be known as farmers.
For fun, family members enjoy hunting and camping at Charles Ranch, cooking what they shoot. Those are some of their happiest times, when they can leave the business part behind. For Lee Sr., that is the crowning achievement, that they remain together, united in their land.
"In a family business, there's something for everyone to do," Julianna added. "My parents are happy and proud that we've taken up the reins."