New restaurants, new dishes, and favorite spots for fall. Click through the above gallery for a peek at some of the dishes to order.
Molti Amici
Molti Amici owner Jonny Barr is likely the only certified sommelier/former pro wrestler you'll ever meet.
Long before Barr was sommelier and general manager of SingleThread, a three-Michelin-star restaurant in Healdsburg, he performed as part of the Empire Wrestling Federation, home to chair-breaking, smack-talking, WWEesque entertainers. (One of the many Easter eggs at the former Campo Fina space is a bathroom with tiny wrestlers printed on the wallpaper.)
Barr's collaborators at Molti Amici (Italian for "many friends") include fellow SingleThread alum Sean McGaughey, who developed the menu with Barr, along with chef de cuisine Matthew Cargo and bar director Danielle Peters. It's a winning combination, with an Italian-influenced menu that reflects the seasonal moment. At harvest time, this includes late-season tomatoes and corn, squash, and pears.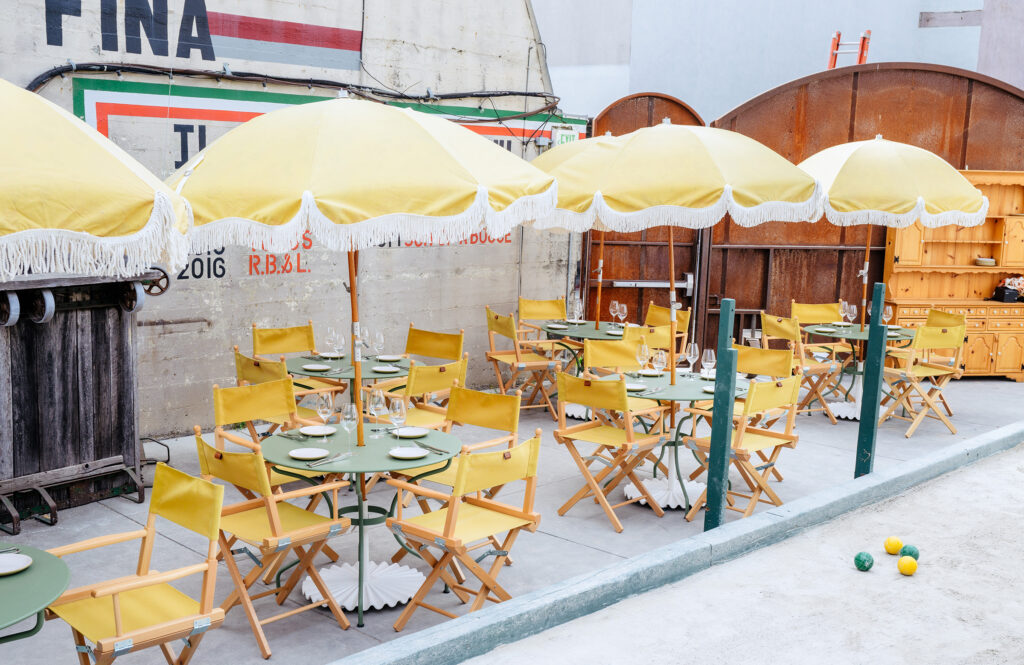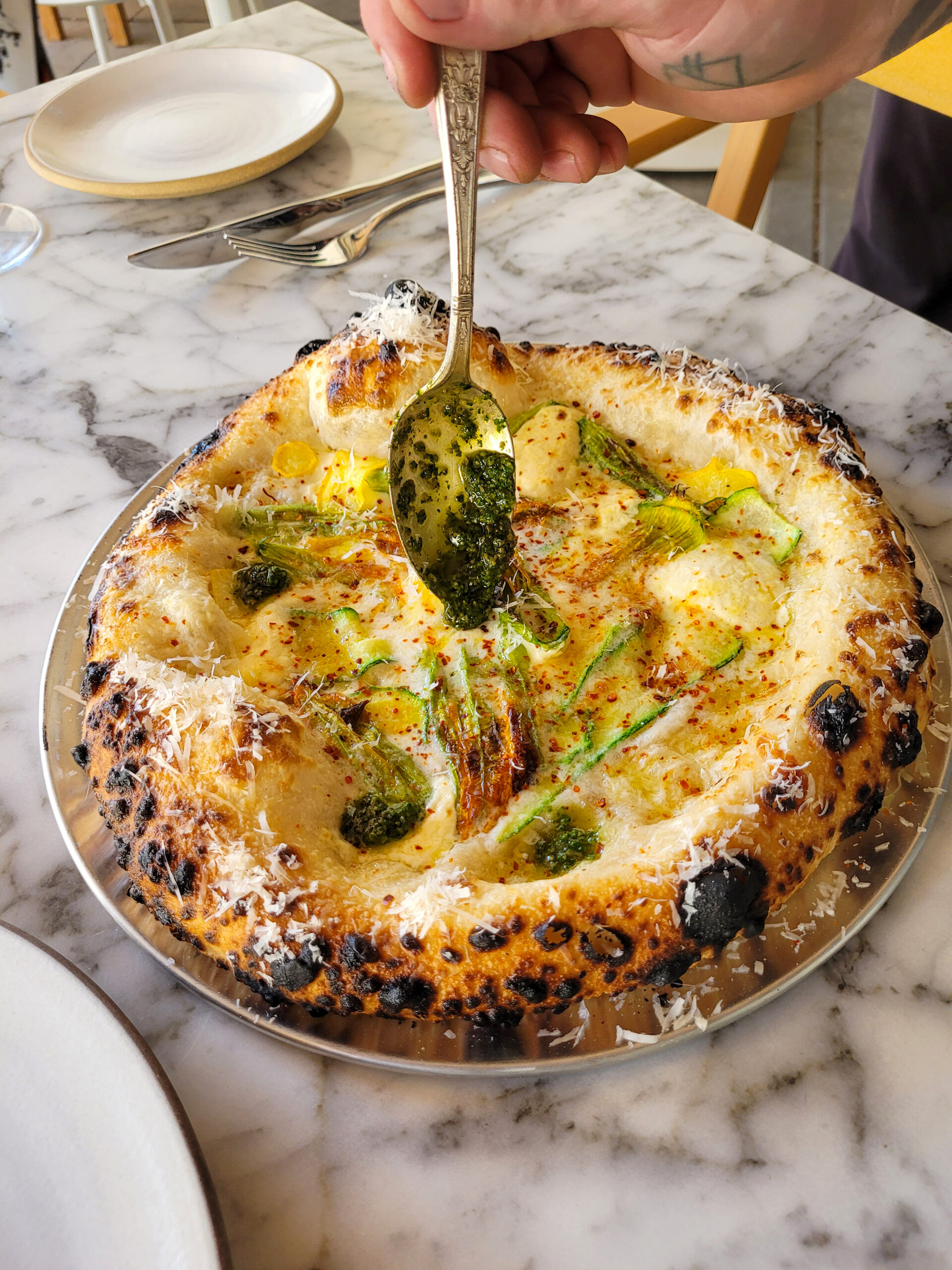 There are more evergreen items, too, like a whole spatchcocked chicken with potatoes and mushrooms ($65) or a 20-ounce Wagyu strip steak ($120) meant for sharing, as well as wood-fired pizzas, either with seasonal items (corn, zucchini, tomatoes) or more traditional Margherita or sausage pizzas.
The slim interior of the restaurant is charming, but it's the patio where all the action happens. Fringed yellow umbrellas rim the bocce court, and banquettes with lime-striped cushions add a pastel Wes Anderson vibe.
Molti Amici is a seersucker-suit-and-straw-hat moment with a little WrestleMania thrown in — just what you'd expect from a guy who can pour a bottle of Dom Pérignon with all the panache of Randy Savage.
Best Bets
Bar bites: They're more than just an afterthought here. The gnoccho fritto ($11) are triangles of fried dough paired with Mortadella ham and fresh Parmesan. The focaccia with garlic butter ($10) is also a savory carb to fill you up.
Housemade pasta: Deft hands are working the dough here. Try casoncelli, a type of giant ravioli, and tortellini en brodo with smoked eggplant and tomato confit ($26-28).
Pizza: Half the fun of sitting outside is watching the speed of pizzas going in and out of the wood-fired oven. They're not overdressed and have just a handful of ingredients atop the bubbling dough, like a red pizza with hen-of-the-woods mushrooms and sweet onion or our absolute favorite, the green pizza with fresh basil, onion, frilly mustard greens, and lemon zest ($23-25).
Cocktails: The Campari and Prosecco with orange (no name, just an emoji of a hand making a very Italian gesture) is required. We also loved the Roman Around—a mix of tequila, caramelly Averna, sweet Cocchi Americano liqueur, and fresh basil, peach, and lemon ($15).
330 Healdsburg Ave., Healdsburg, moltiamici.com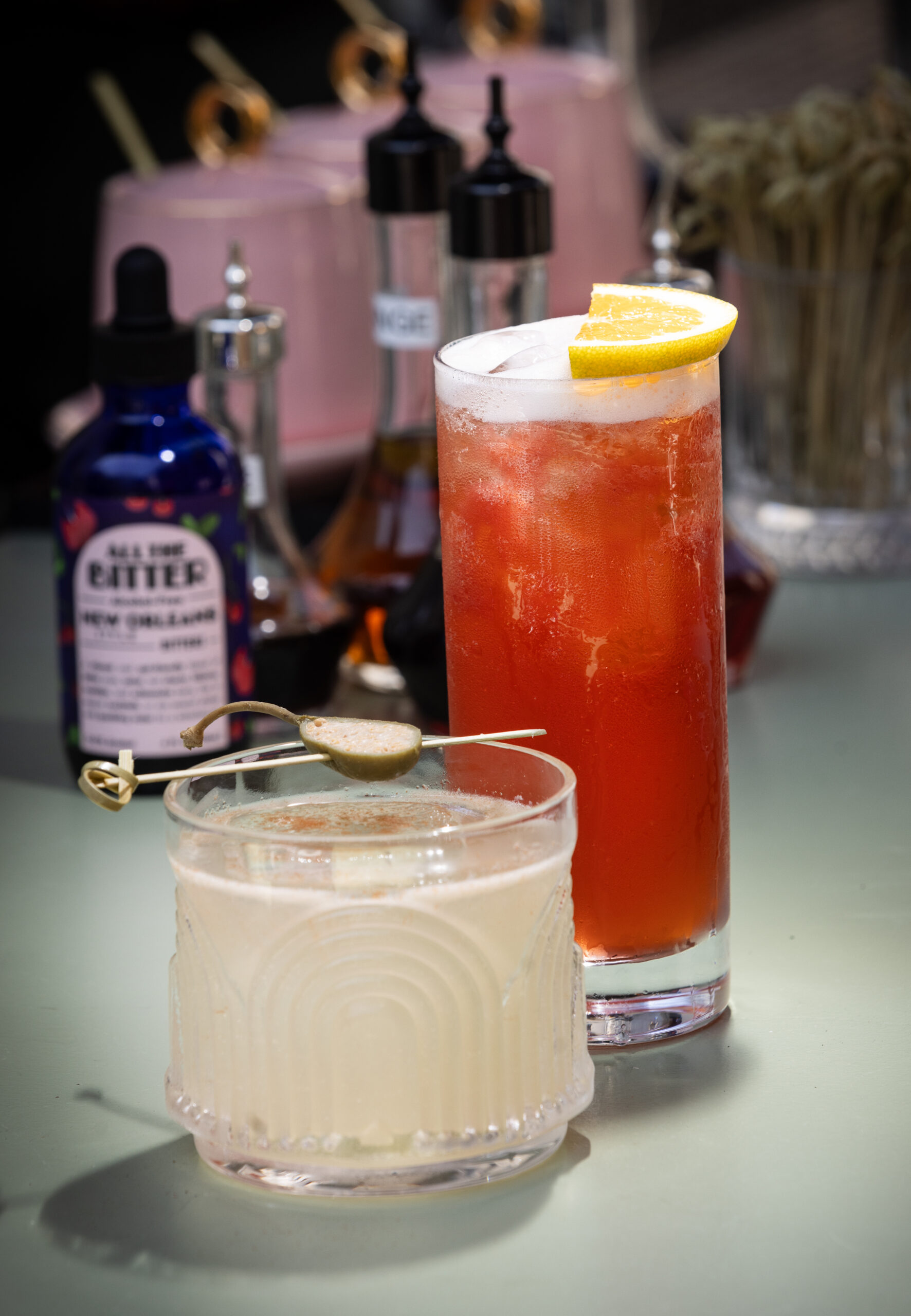 Goodnight's
Sonoma County has never had a love affair with clubby steakhouses, those manly, dimly lit, leather-scented altars of aged beef and expensive whiskey. While expensive steaks are certainly on high-end local restaurant menus, local steakhouses are rarer than a properly cooked filet mignon. The new Goodnight's Prime Steak + Spirits, backed by wine mogul and entrepreneur Bill Foley, is precisely that kind of old-school, tufted banquette kind of destination restaurant that no one particularly asked for, but everyone's talking about.
But this steakhouse has a Western twist. The two-story restaurant is inspired by Charles Goodnight, a rough-and-tumble Texas Ranger, cattle herder, and inventor of the chuckwagon. Diners eat under modern chandeliers that evoke a starry night on the plains, and glowing moons of incandescence move the eye to the open kitchen. From there, chef David Lawrence oversees the dishes and chats with guests acquainted with his work at restaurants 1300 on Fillmore and Black Bark BBQ. The steakhouse is a return to a familiar format for the Brit, who cut his chops at London steakhouses with his Jamaican-born father.
There's no question steak is what you're here for, and the 25-ounce ribeye is unctuous and perfectly seasoned. The menu also includes seafood and well-crafted vegetarian options, like the exceptional Muhammara roasted cauliflower. Seasoned heavily with za'atar seasoning, it's a nice departure from beef.
Mixologist Devon Espinosa heads a lighthearted beverage program. Cocktails lean on whiskey and bourbon, but an extensive menu of high-end American, Japanese, and other international liquor selections is aimed at connoisseurs.
Star emblems throughout the restaurant, reminiscent of a Western sheriff's badge, make it clear there's a new steakhouse in town—one with a trigger finger itchy to impress.
113 Plaza St., Healdsburg. 707-543-1000, goodnightsrestaurant.com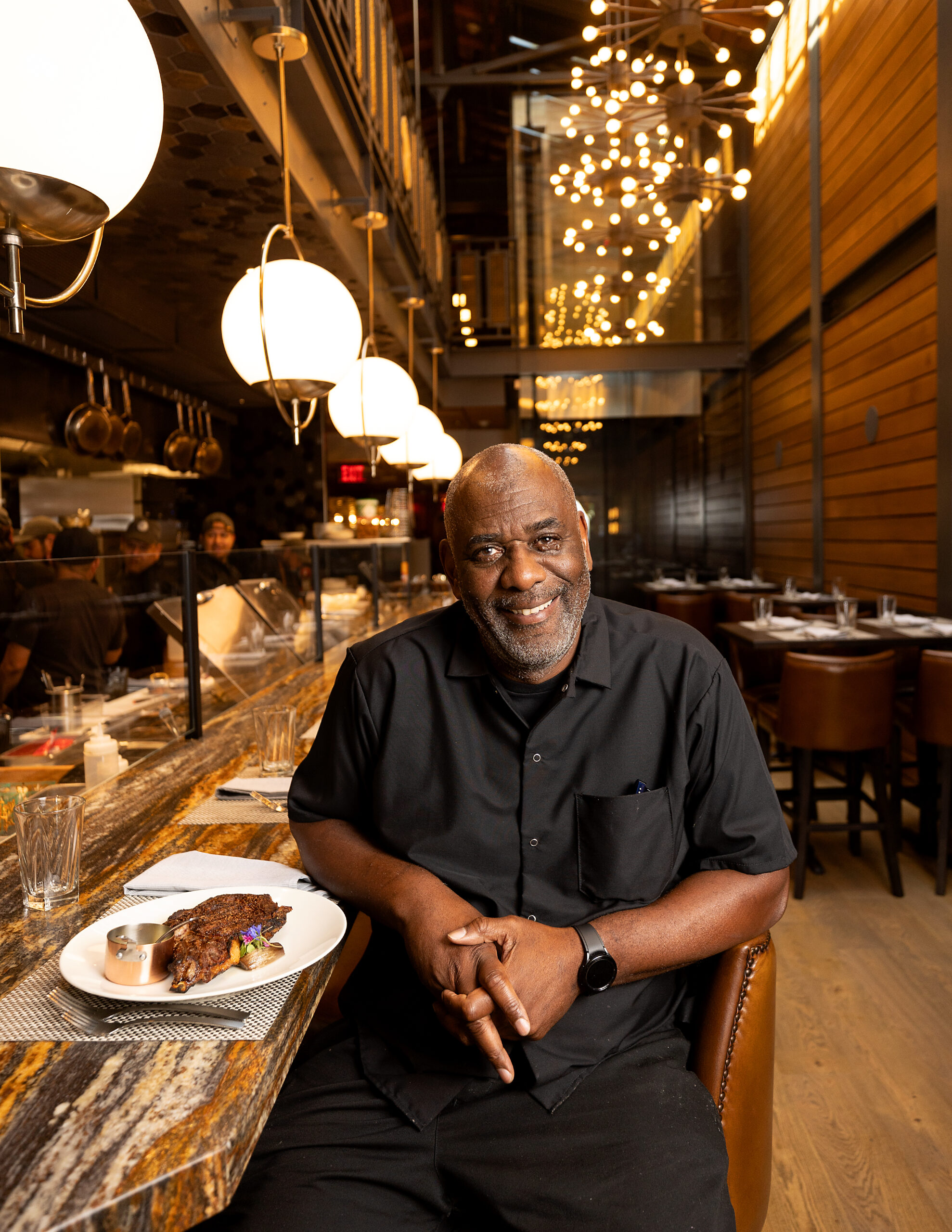 Cozy Plum
There's now a second outpost of Santa Rosa's popular vegan comfort-food restaurant. At the new Sebastopol location, the menu includes crossover dishes inclusive of vegans, vegetarians, and omnivores. As the latter, I've always appreciated chef Charles White's approach to plant-based dishes that are flavorful.
The revamped menu has been abbreviated to include the best-of hits from the Santa Rosa location, such as stuffed jalapeños, burgers, bowls, and wraps. Best bets include the new Israeli couscous salad ($16.50) with large pearls of the pasta/grain (even foodies argue what category it belongs in) atop fresh greens and seeds, with an almond-chipotle dressing. The Green Chile Cashew bowl ($17.50) is a heaping bowl of lettuce, rice, beans, salsa, cashew cream, quinoa, and avocado tossed with housemade ranch dressing.
It's always the burgers I return to, like the fat Mushroom Gouda ($19.50) with crispy onions, pickled jalapeños, trumpet mushrooms, vegan Gouda cheese, and a soft sourdough bun that's been waved over the grill for a toasty munch. Virtuous and delicious.
6970 McKinley St., Sebastopol. 707-823-3333, cozyplum.com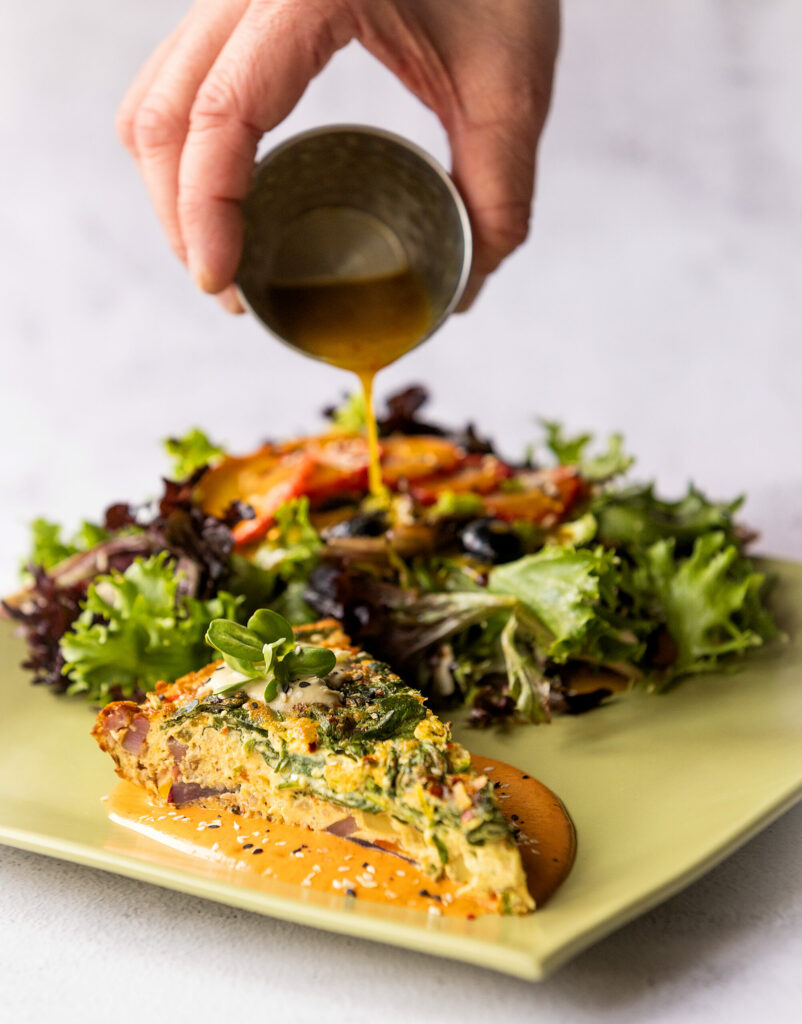 Iggy's Organic Burger
With just a handful of tables, this new combination burger joint and ice cream shop is best enjoyed to-go, joining the hordes of families enjoying a family-friendly night around the Plaza—messy burgers and dripping cones are best consumed outside anyway.
On the ice cream side, there are droolworthy flavors like Lemon Curd and Dulce de Leche Brownie from cult-favorite Angela's Organic Ice Cream out of Petaluma, plus thick slices of cheesecake from the College Confectionista, Anamaría Morales.
The burgers are quite grown-up, though kids will like them, too. My favorite is the Biggy ($12), made with two duck-fat-and-beef patties, cheddar, "Million Island" dressing (like Thousand Island), caramelized onions, secret sauce, pickles, and not two, but three buttery brioche buns. Take that, Big Mac. You'll need a pile of napkins to eat this gooey mess of a burger with thin patties, dripping cheese, and sauce. We'll never eat one of those thick, half-pound monstrosities again. OK, we will—but this burger is truly astounding.
109 Plaza St., Healdsburg. On Instagram @iggysburger.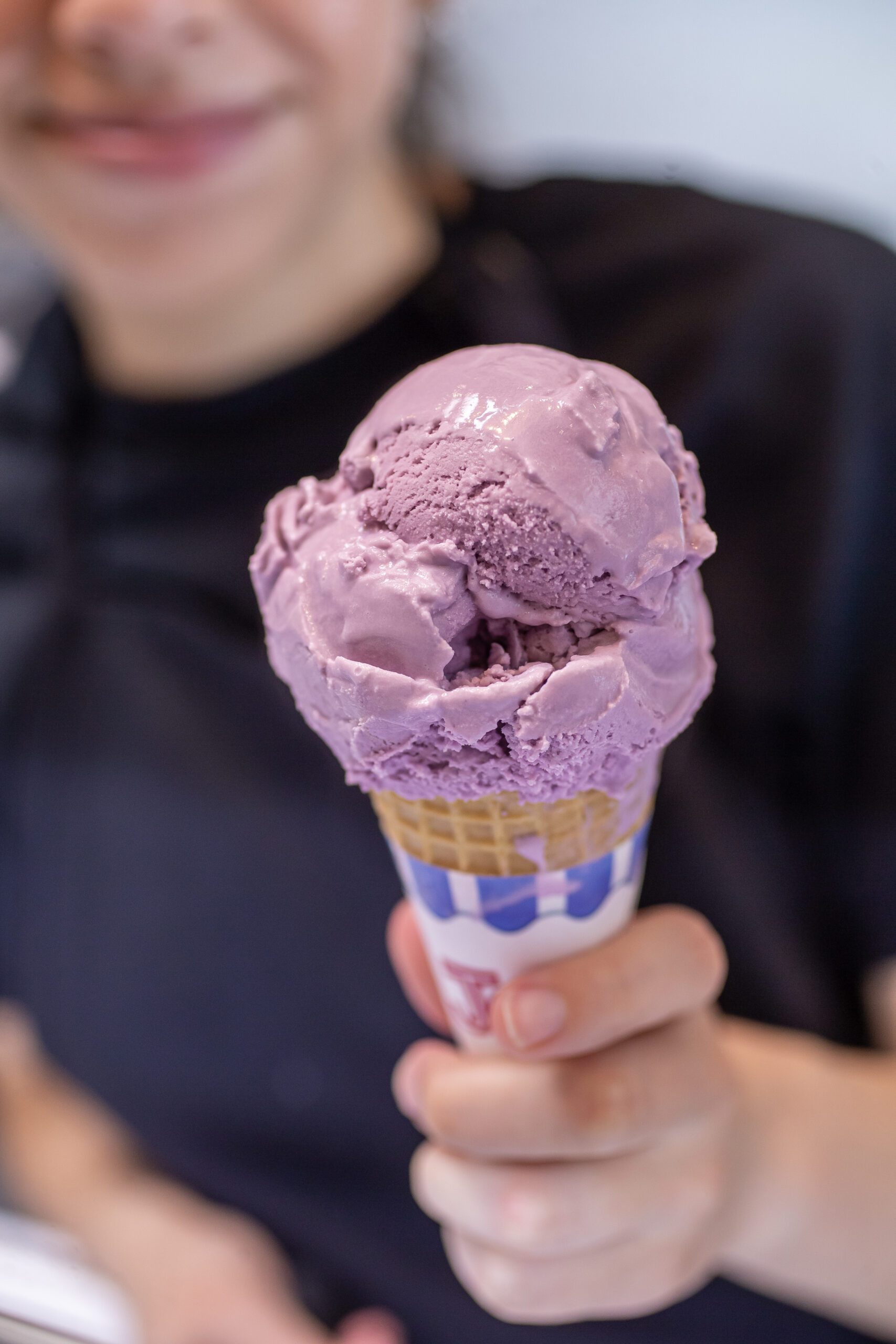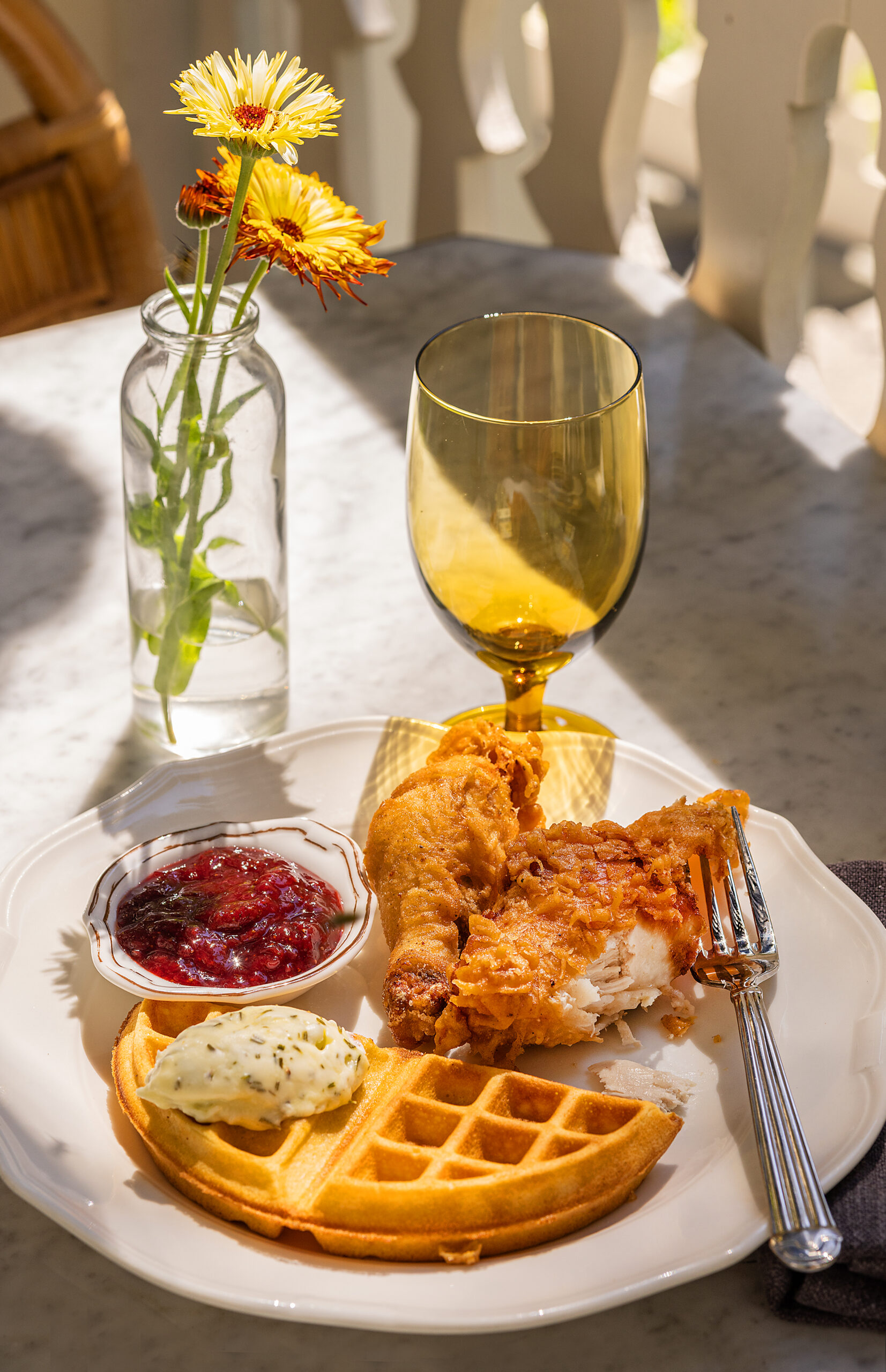 The Madrona
Chef Patrick Tafoya has taken over the lead at the high-profile restaurant at The Madrona. Previously, he was executive estate chef at Round Pond Estate Winery in Rutherford, where he curated a four-course wine and food pairing for intimate groups of diners.
Tafoya has largely maintained the more casual, approachable menus former chef Jesse Mallgren instituted after new owners took over the resort last spring, adding lunch and brunch. Now that the property's culinary gardens are overflowing with early fall bounty, he has plenty of new ideas to make the most of tomatoes, chiles, eggplant, and more. "Our goal is to utilize everything we grow and allow the gardens to continuously inspire our menus," says Tafoya.
The Madrona's new brunch service, offered Saturdays and Sundays, is a treat. Lazing on the 1881 Victorian mansion's terrace overlooking lush flower gardens, emerald lawns, and towering trees is like gently ushering the world away. Sip a Madroni of herbaceous Botanivore gin, blood orange, apricot-kissed Brucato Orchards Amaro, and sweet vermouth and see if life isn't immediately better. The edamame spread is a chunky, pleasingly gritty mash sprinkled with gremolata, tart rose hip crumbles, and wilted microgreens and served with puffy, buttery herbed pita bread ($17). A half-waffle comes with fried chicken, the poultry breast, and drumstick so crisp that the crust audibly crackles as it breaks to reveal the juicy interior ($24).
You gild it with strawberry jam and rosemary butter.
There's some adventure at brunch, too — a satisfying okonomiyaki pancake is stuffed with pork and rock shrimp under a shower of salty bonito flakes, Japanese pickles, and scallions ($24). Duck confit is a rich, elegant take on hash, topped in slow-cooked eggs and spicy tomato-pepper piperade sauce and served with grits ($28). And gravlax pizza ($27) is a whimsical play on a lox bagel, the lacy smoked salmon draped over a bed of crème fraîche then dotted in diced pickled red onion, capers and dill fronds atop a thick, puffy crust sprinkled in "everything" seasoning. Go all out and add two poached eggs ($6) and trout roe ($15).
Tafoya is probably tired of being asked about regaining the restaurant's Michelin star, after Mallgren earned and kept the coveted award for 13 years. "I think it's every chef's goal to earn a star," he said.
"With so many of our neighbors being recognized recently, I am inspired to continue the pursuit." – Carey Sweet
1001 Westside Rd., Healdsburg. 707-395-6700, themadronahotel.com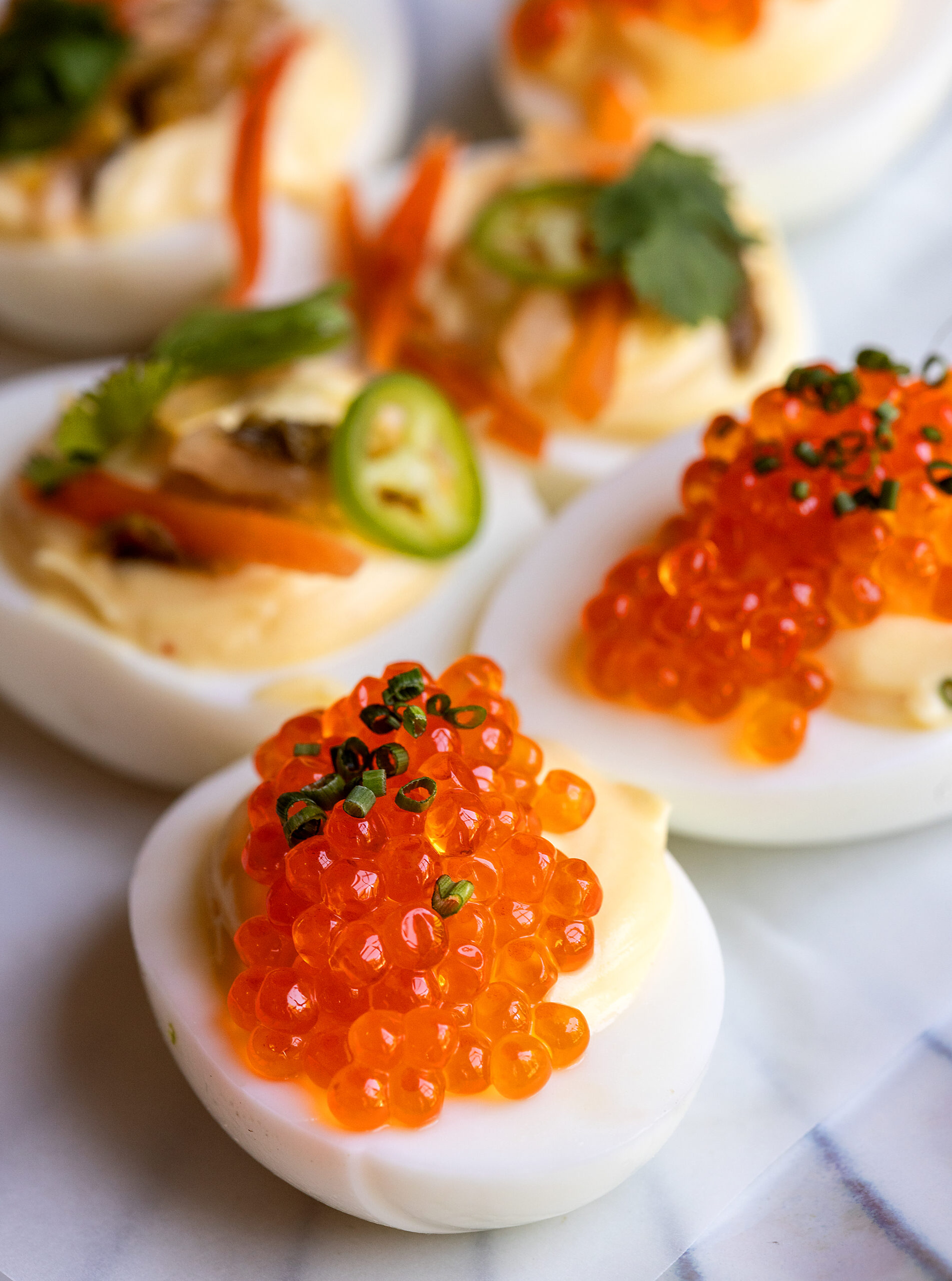 Pascaline
The Forestville French-style bakery Pascaline recently opened a new outpost in Santa Rosa.
Chef Didier Ageorges and new pastry chef Lea Schleimer make croissants so flaky they threaten to shatter into crumbs if you even look at them hungrily. Lunch begins at 11 a.m. with soups, salads, and sandwiches, like iconic French onion soup, and a classic croque monsieur with ham, Swiss cheese, and béchamel on crispy Pullman bread. The opening menu is abbreviated but is expected to expand as the staff gets up to speed.
The new location is in the former space of Worth Our Weight, a beloved nonprofit culinary training program for at-risk youth directed by Evelyn Cheatham, who died in 2019. We can't help but think Cheatham would be happy to see such sweet joy once more.
1021 Hahman Dr., Santa Rosa. 707-303-7151, pascalinepatisserieandcafe.com
Barrel Brothers
With a self-serve wall of 39 taps serving beer, cider, and cocktails, Barrel Brothers Kitchen & Cocktails in Windsor offers little-kid DIY thrill. Just try not to snicker at taps labeled The Snozberries Taste Like Snozberries sour beer or Dad Pants Pilsner.
The food is equally playful, with simple but well-executed nibbles, bowls, skewers, and baskets. The Moroccan Spiced Lamb skewer ($5) is perfectly seasoned and served with a pool of tart tzatziki. And pupusas ($14) filled with roasted pork, cheese, black beans, and potatoes are a real winner. They're a shareable dish with richness from the fried El Salvadoran griddle cakes and freshness from the pile of cabbage salad and salsa on top. Southern Fried Chicken ($17) is also excellent, served with pickles and a creamy ranch dip.
9238 Old Redwood Hwy., Windsor. barrelbrothersbrewing.com
Baker & Cook
The popular bakery and breakfast/ lunch spot Baker & Cook now serves dinner on Friday and Saturday nights. Owners Nick and Jen Demarest (he's the cook, she's the baker) met in culinary school and formerly headed up Harvest Moon Café in Sonoma.
Their new prix-fixe dinner menu offers a choice of three courses for $75 per person. Previous dishes have included a baby beet and celery salad with smoked trout, chilled corn soup with a jalapeño-tomato relish, and a pairing of frozen honey mousse and apricot sorbet served with pistachio cookies. Call 707-509-9225 for reservations.
18812 Hwy. 12, Sonoma. bakerandcooksonoma.com
19Ten
Opened in early summer in the former Jack & Tony's, 19Ten is already a Railroad Square destination. JC Adams and Brad Barmore, owners of KIN Windsor and KIN Smoke in Healdsburg, opened up the cavernous space and spun off a mix of new concepts. There's plenty to love on the menu—nothing stuffy or plain here.
It's a light-hearted celebration of food and fun.
Start with one of their craft cocktails and Smoked Brisket Elote Tacos ($18) with tender Texas-style smoked brisket, roasted corn, cotija cheese, and pickled red onion. Scallop Crudo ($16) is a great plate to share, with thin slices of fresh scallops marinated in a tart-spicy chile-oil vinaigrette.
Entrées are harder to choose. Here you'll want to invest in hearty dishes like the Beef Duo ($40) with a hangar steak and beef cheeks or the Smoked Baby Back Ribs covered in a bourbon Dijon glaze. Our favorite was the simple 19Ten Burger ($19) with a crisp Parmesan skirt around two burger patties.
Sonoma County is ready to enjoy a little eater-tainment again, and Barmore thinks his twinkling Princess Cake is a fun idea for dessert.
I couldn't stop laughing, because, while delicious, it gives the overall impression of something a magical unicorn might have left behind. Our snort-worthy question: Does the glitter dissolve after you eat it, or will it reappear? Fact: Edible glitter dissolves in the digestive system.
115 Fourth St., Santa Rosa. 707-791-7494, 19Ten.com