Snuggle deep into that down jacket against the chill of a January morning. Zip that rain gear tight up to your chin against the soaking rains of February. Now look at the label. Does it say Marmot? Then you're wearing local.
One of the country's most beloved makers of outdoor wear and gear is located right here in Sonoma County. Twenty-five years ago, Marmot moved from Colorado to Santa Rosa, and in 2012 relocated to two warehouse-like office buildings in Rohnert Park. The larger facility houses Marmot's offices; the smaller one is used for manufacturing the company's extreme-weather sleeping bags, which will keep you warm when it's 20 degrees below zero outside.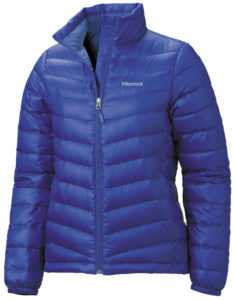 It rarely gets that cold in Sonoma, yet Marmot president Mark Martin said this is the ideal location for an outdoor company that focuses on sustainability.
"It's certainly a beautiful location, and it's an incredible place in terms of attracting employees from outside the area," Martin said. "We are committed to Sonoma County, and we think we tell a pretty good story for Sonoma County when we bring people here and showcase not only the beauty of the land but also the access to activities, whether it be Annadel or going to the coast."
Although there are no retail sales at Marmot's headquarters, walking in feels almost like being in an REI store. There are racks and hanging clothes: "We can showcase the products the way customers experience them and show how the products go together," Martin said. The space is used as a showroom for vendors interested in purchasing Marmot gear, including sleeping bags, clothing, hats, gloves and shoes.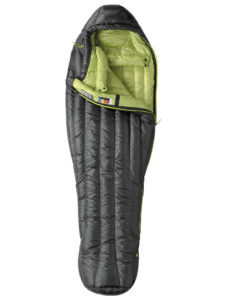 Martin, 52, tall and lanky with the easy movements of an experienced hiker, said the corporate headquarters wasn't built for Marmot, but that the construction and design fit the company to a T. The floors are concrete, exposed steel girders support the high ceilings, and the building has a rugged, industrial feel.
The product flow runs from the open-layout design department, where large boards show current trends in color and functionality, to a room with lifesize form models where two-dimensional concepts become three-dimensional garments or gear.
In autumn of 2014, the designers were already working on concepts for spring 2016, studying color palettes and lifestyle design trends. Martin said that one of the fastest-growing segment is the everyday outdoor category, a far cry from the extreme gear the company focused on when it began in 1974.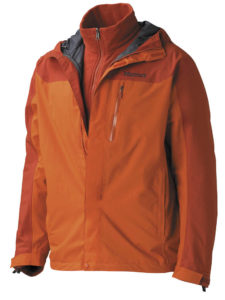 Evan Saunders, a sales associate who has worked at Sonoma Outfitters for seven years, said Marmot's designs are innovative as well as durable. "They don't just build the same thing year after year. They don't just put out a new color for the same vest."
Athletes seek out Marmot gear because it's reliable in harsh conditions, such as winter in the Sierra, he said; what sets Marmot apart from its competitors is its choice of materials, such as a "power-stretch fleece," and its unrelenting drive to keep improving its products.
"It's their attention to detail, from how they do their thumbholes to adding fleece-lined pockets" that keep hands warm, he said. "They design with a purpose."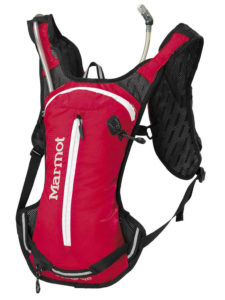 Marmot products are guaranteed for life, which is in sync with Sonoma's environmental ethic, Martin said, noting that less than a quarter of 1 percent of products ever need repair.
"There are a lot of downstream benefits from a sustainability standpoint: You're not having to go out and buy products (repeatedly), so we reduce waste," he said. "People want to be part of the brand that has products that continue to last over time, and if we have to replace them there is a cost exposure, so we make damn sure that those products perform."
Most of Marmot's manufacturing is done in Asia, but Martin said cost savings isn't the main reason the work is done overseas. "The reason we work with our factory partners outside the United States is for quality and technical innovation."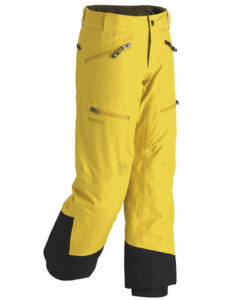 But its highest-quality sleeping bags, the ones rated at zero degrees or below, are made in Rohnert Park.
"Where you have life-threatening conditions, those are the products that we still make here," Martin said. He noted the down the company uses is certified as not being from force-fed geese and not being live-plucked. The down comes from geese and ducks slaughtered for food.
In the Rohnert Park warehouse, a computer measures the amount of down that goes into each baffle of a sleeping bag, then workers sew up the baffles and hit the bags with whiffle bats to evenly distribute the down.
The company, part of publicly traded Jarden Corp., based in Rye, N.Y., has about $200 million in annual sales and uses some of its revenue to support community endeavors, such as Russian Riverkeeper, which works to preserve the health of the Russian River.
Martin said Marmot is poised for another stage of growth.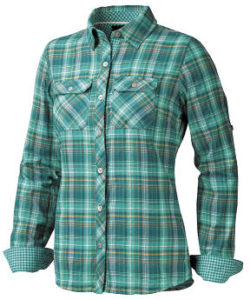 "We are at an inflection point with the brand becoming better-known," he said. "We are sold in 57 countries now. We are a global brand, we have a dedicated group of core users who know and love the brand, but we are in the process of introducing Marmot … to a broader audience."
It's a far cry from Marmot's early history. UC Santa Cruz students Eric Reynolds and David Huntley, avid mountain climbers, began making prototypes of down-filled winter wear and sleeping bags in their dorm room. In 1974, they founded Marmot, named for the large ground squirrel that lives at high elevations. They won a contract to make 108 puffy jackets for the Clint Eastwood movie, "The Eiger Sanction," and were on their way.
Before relocating to Sonoma in 1989, Marmot had its own factory in Colorado, and it almost "caused the company to go out of business," based on labor costs and quality issues, Martin said.
Jarden Corp. acquired the company in 2007, and Marmot is now "nicely profitable," Martin said. "We're better than where we used to be, but we're not where we want to be yet."
Subscribe to Our Newsletters!