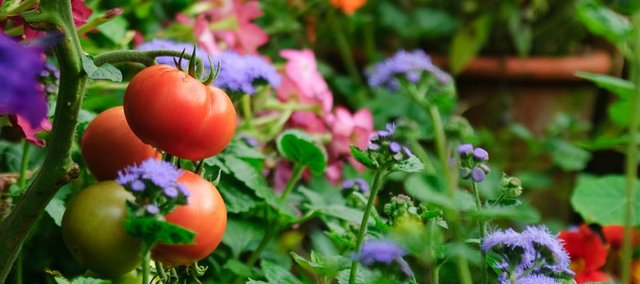 When it comes to gardening in Sonoma County many homeowners find themselves trying to decide whether they want a yard that is used for growing fruits and vegetables, or one that works as a colorful sanctuary filled with flowers and aesthetically pleasing plants.
The good news is that it doesn't have to be a choice between the two. Vegetables come in a striking array of hues and, with a little bit of planning, a vegetable garden can satisfy the stomach as well as the soul.
Here's five easy ways to create a stunning vegetable garden that can satisfy all your senses: 
Plant by Color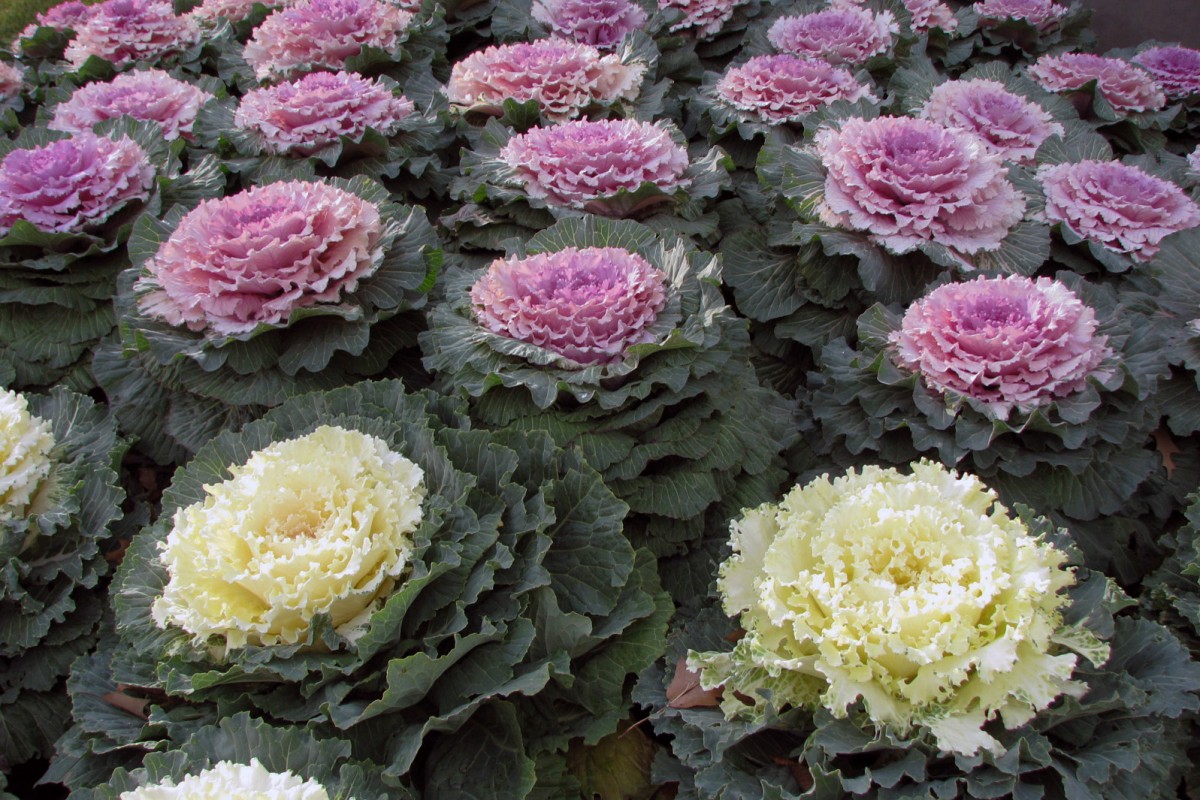 Kale is a flowering vegetable that's beautiful as well as edible. Vegetables like lettuce, kale, and artichoke add interesting textures and splashes of color to the yard.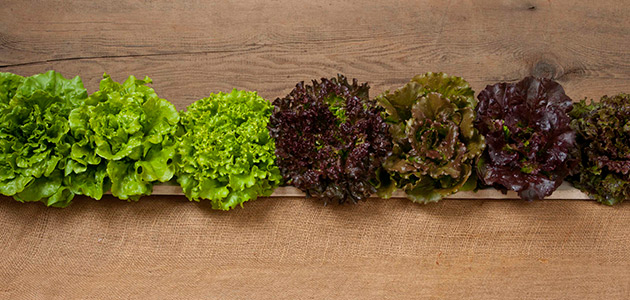 Vulcan lettuce has a purple leaf, and adds visual interest when placed next to the green varieties. (Image via JohnnySeeds)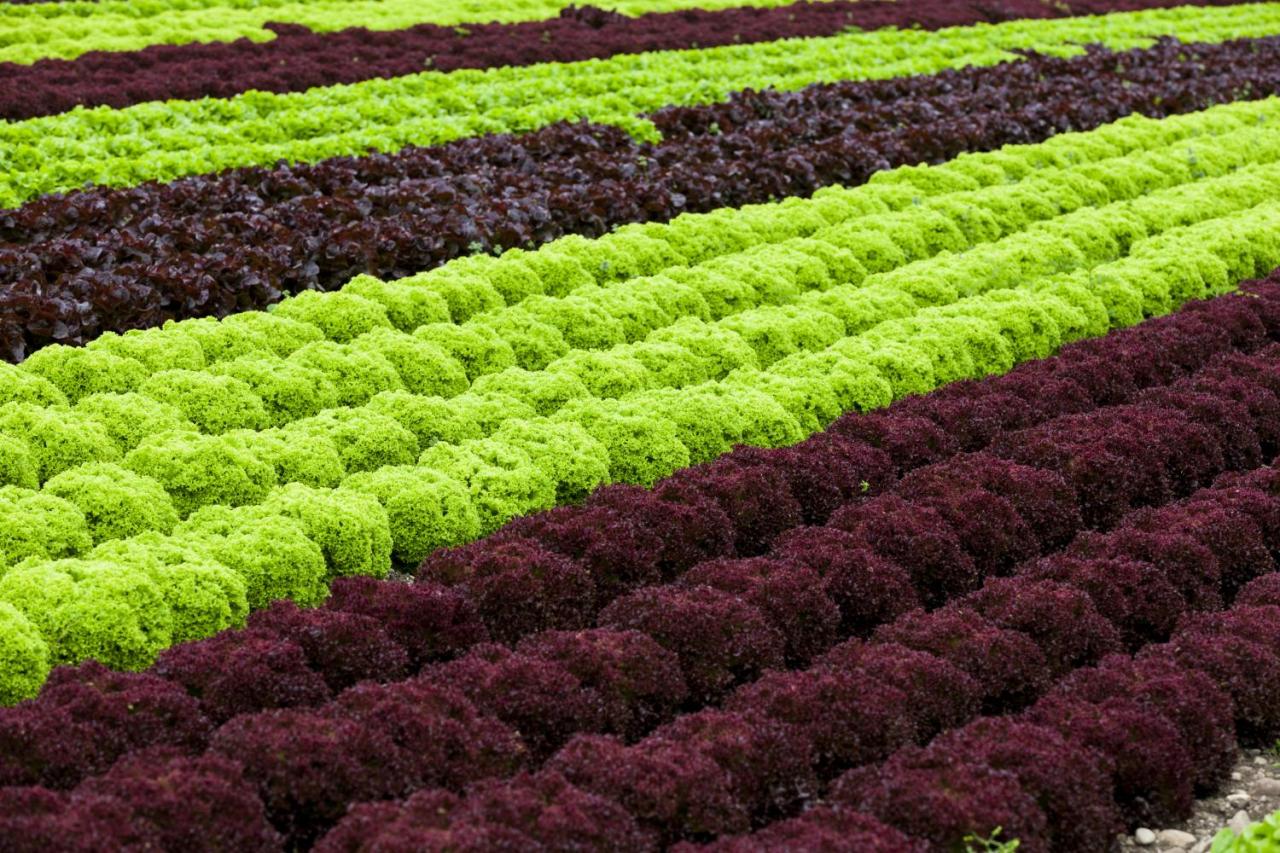 When seen on a larger scale, the differences are stunning. (Image via Phys.org)
Mix and Match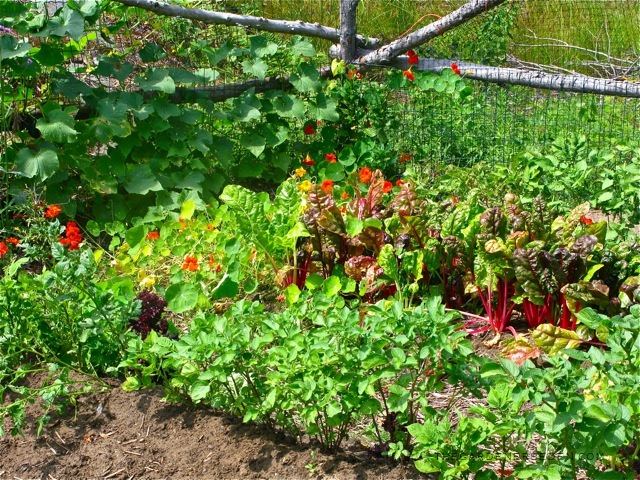 Potatoes, Chard, Cucumbers, and Nasturtiums work well together. Just because a garden is primarily focused on edibles like bell peppers, lettuce, or carrots doesn't mean that flowers can't be planted alongside them. (Image via gardenersedem.com)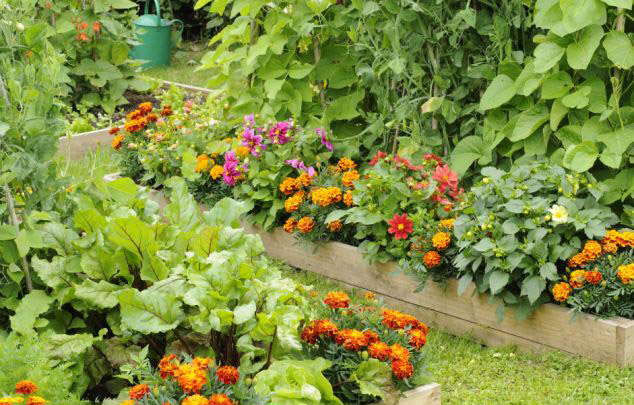 Marigolds and nasturtiums work well with salad greens. Mixing flowers in with the vegetables is called companion planting, and not only looks great, but often confuses common pests and makes it more difficult for diseases to spread. (Image via Gary Smith/Daily Mail)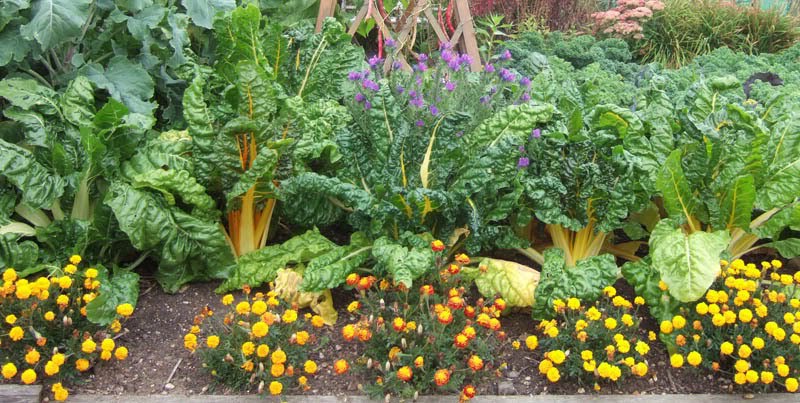 Mixing edible plants with purely decorative ones results in an all around charming garden. (Image via Patchworkveg)
Add Unexpected Decorations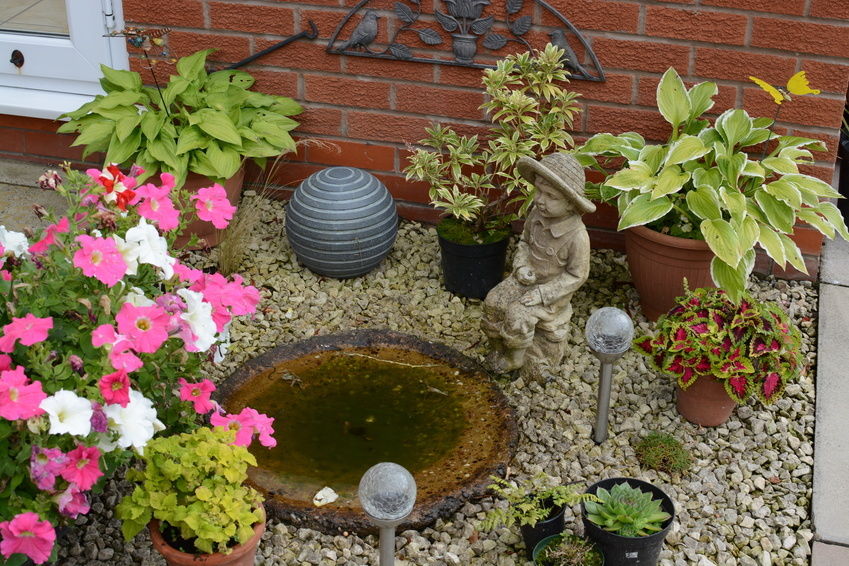 Adding decorative touches that guests will see as they stroll through the garden can help to make it look like more of a decorative space, even when the focus is on edibles. (Image via Garden Décor)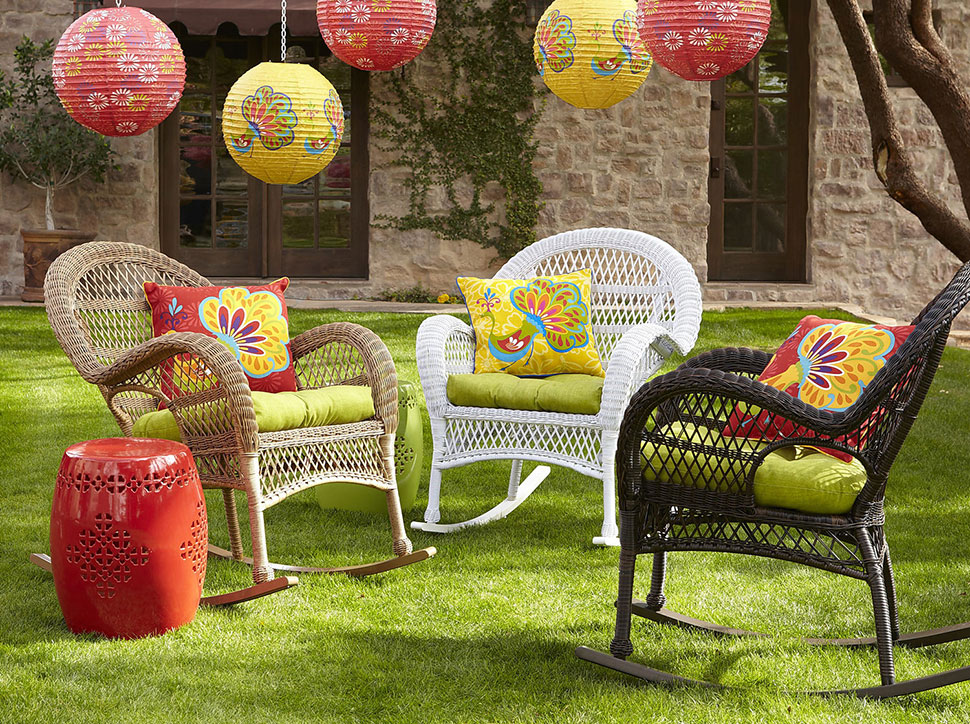 Garden decorations don't need to be in with the plants; these wicker chairs invite conversation and relaxation in the backyard. (Image via Pier1)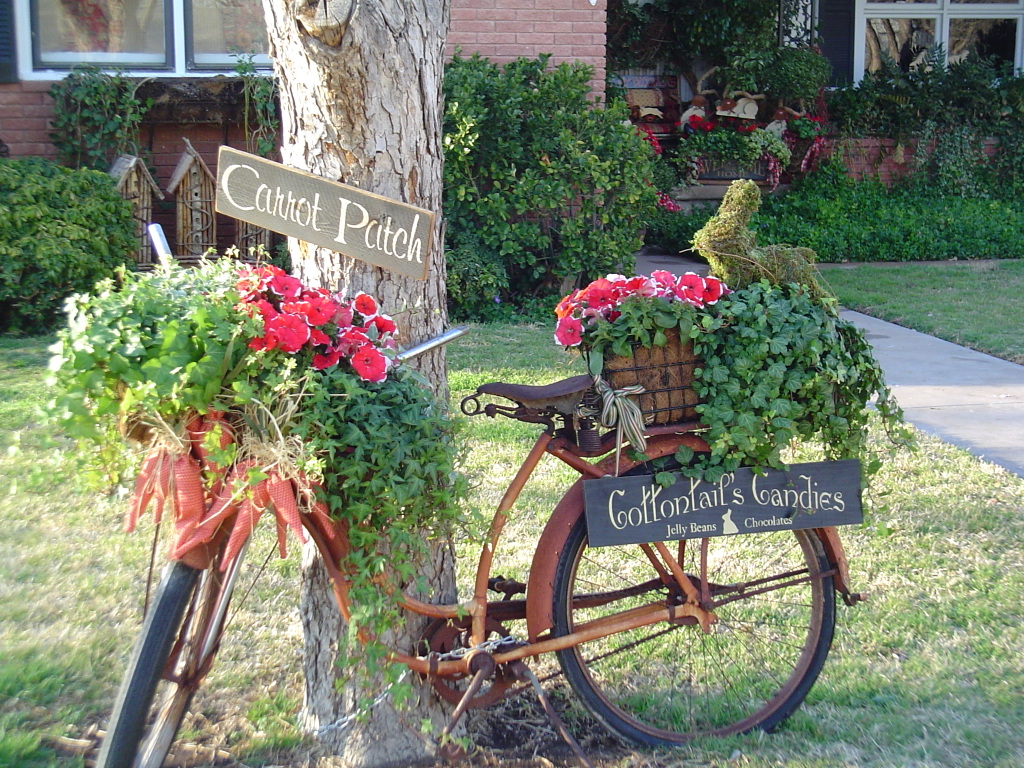 This old bicycle makes a whimsical way to grow flowers, herbs, or vegetables above ground while guaranteeing a smile from every visitor who stops by. (Image via Briarpatch Prim)
Get Creative with Containers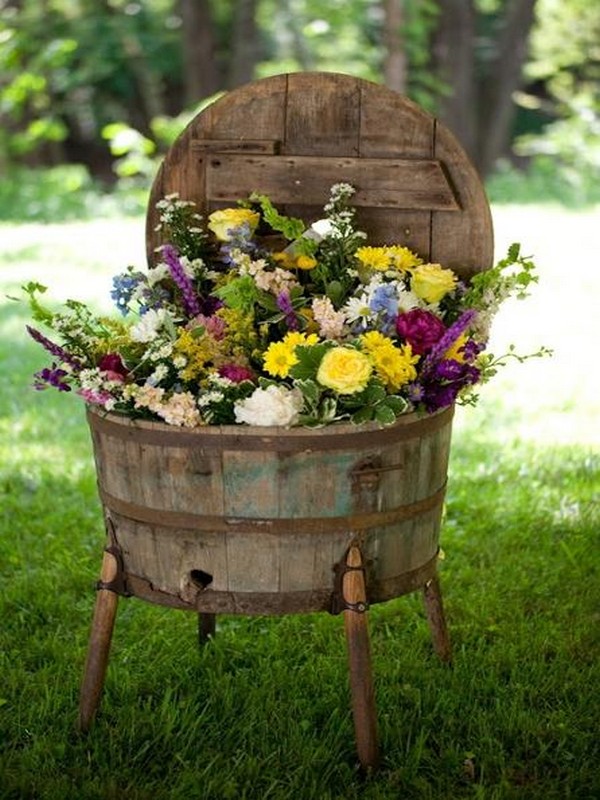 If you have a smaller yard, containers are a great way to showcase your veggies, and they don't have to be boring. (Image via InBalkans)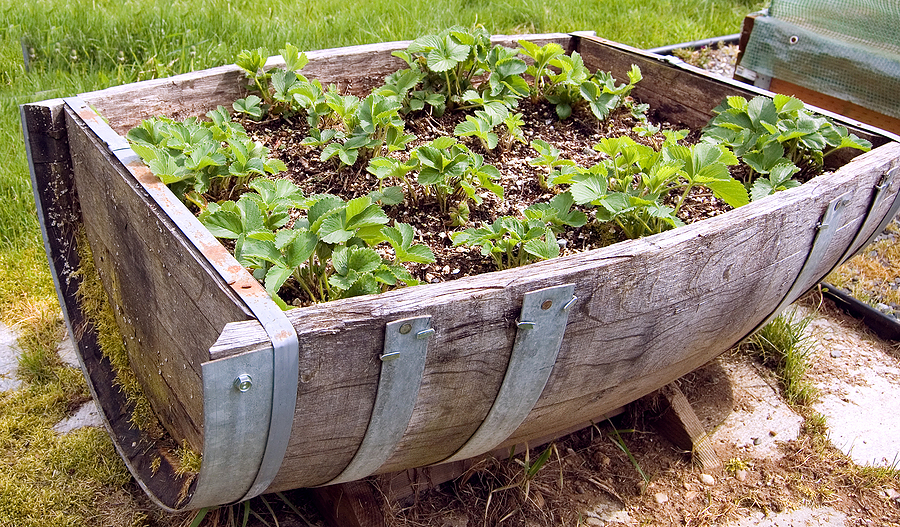 Wine barrels are a perfect container for plants in Sonoma County. (Image via harvesttotable.com)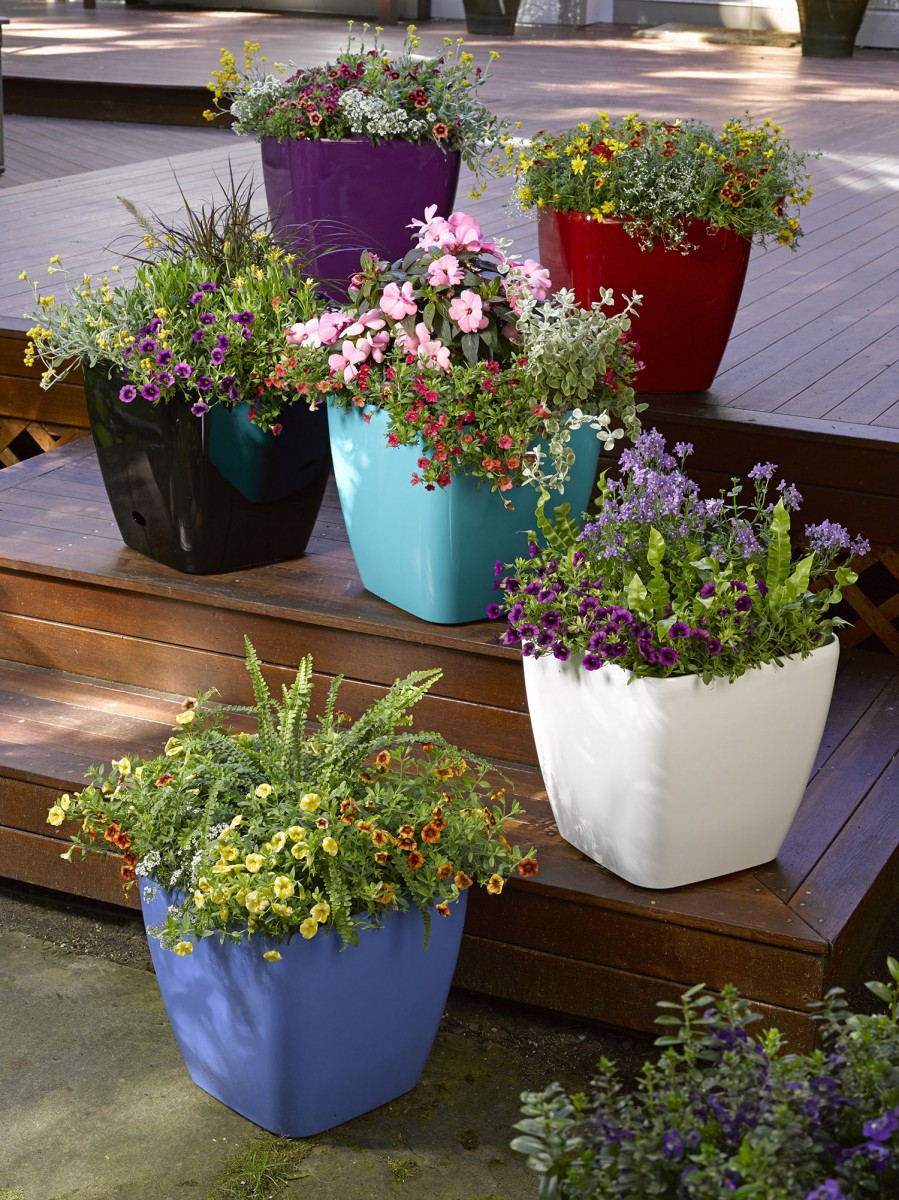 Visual interest can be created by using planters of different shapes, sizes, and colors. (Image via gardners.com)
Create an Interesting Layout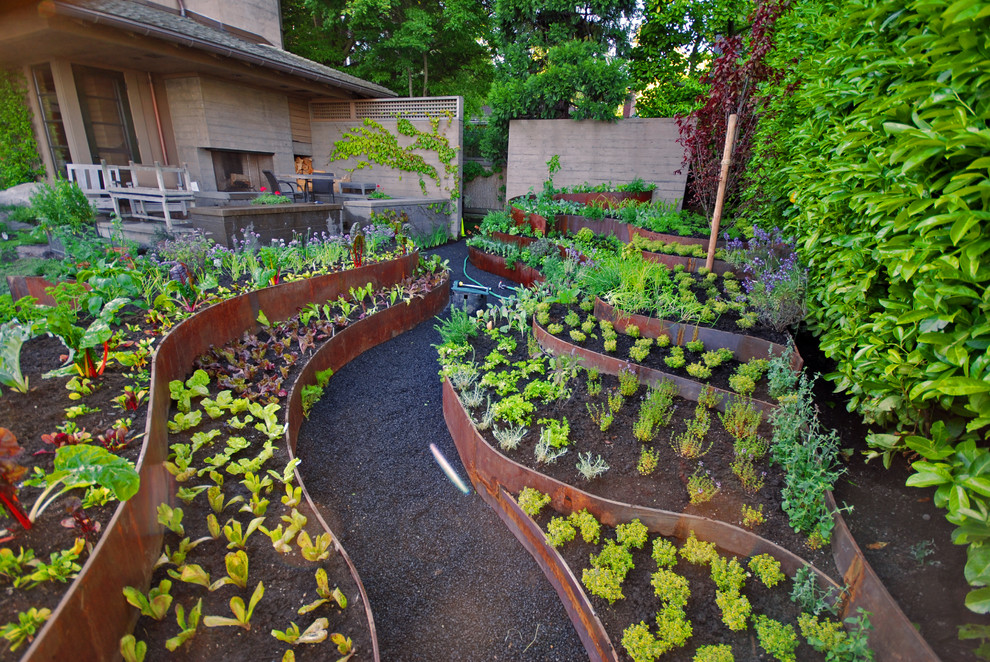 Spacing is an important consideration for vegetables, as is the location, but that doesn't mean that they have to be kept in orderly rows. Curving lines and differing heights make this layout pop. (Image via TheGreatestGarden)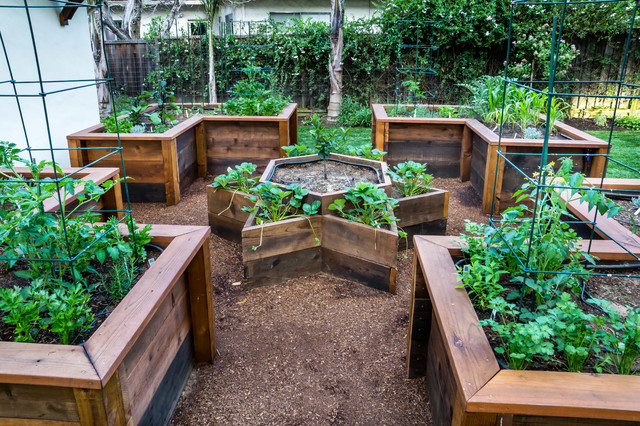 Even in a smaller yard, raised beds can be placed in delightful configurations. (Image via Houzz)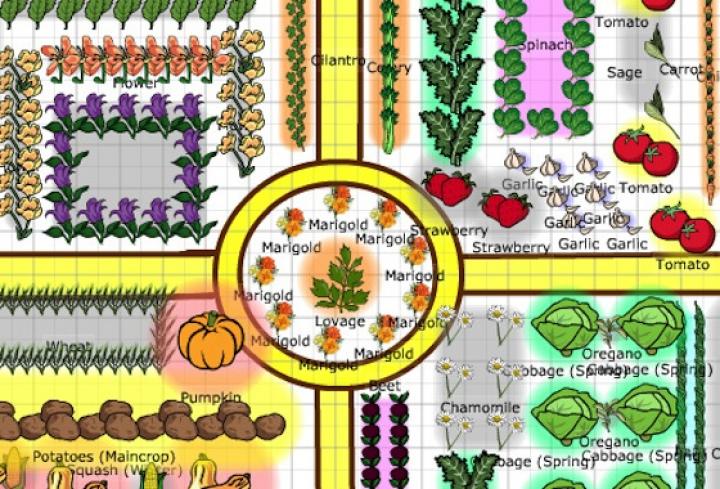 Careful planning before planting each season will help ensure a successful outcome.(Image via Almanac.com)