When the Transcendence Theatre Company performs outdoors on summer evenings at Jack London State Historic Park, nature sometimes helps out with its own special effects — a shooting star or a full moon.
Everything else the audience sees onstage is product of the company's hard work. But behind the scenes, the seasoned Broadway performers who founded the group work just as hard to put down roots in a location they hope will remain their permanent home.
Since 2011, they have drawn 57,000 visitors and raised more than $187,000 for Jack London Park, but their work doesn't stop there. They spend many hours on community projects such as workshops for grieving children and performances for the developmentally disabled and the elderly.
They also earn money between shows by running a Transcendence summer camp for young performers who join the troupe onstage at end of each season. This spring, the company also added a 10-week after-school program for grade-school children at the Sonoma Charter School and Sonoma Boys & Girls Club, as well as an apprentice program for teen-agers.
And they do it all with big show-biz smiles.
Behind the smiles, however, the company's three founders are dead serious about their mission. They put years of thought and planning into what they do and understand that their long-term viability depends on establishing a financially successful brand.
"All of us had been in the arts and seen that there were different unhealthy cultures or toxic work environments," said Amy Miller, the company's artistic director. "We put a lot of focus on how to inspire the whole team together and really share that energy with the community."
Inspirational Speech
Miller, 38, is the face and voice of the Transcendence Theatre Company, whether she's seeking support from donors, offering help to the community or performing onstage.
At least once during each live show, Miller gives a brief inspirational speech. The theme is always simple: aim for the stars, live your dream. What puts it over is her sincerity.
"The basic concept of 'transcendence' came out of my background in dance," said Miller, tall and thin with piercing blue eyes. "I've danced since I was 5 years old. There was always a moment in dance that I called transcendence, where I just felt free. To me, that was the state of feeling most alive."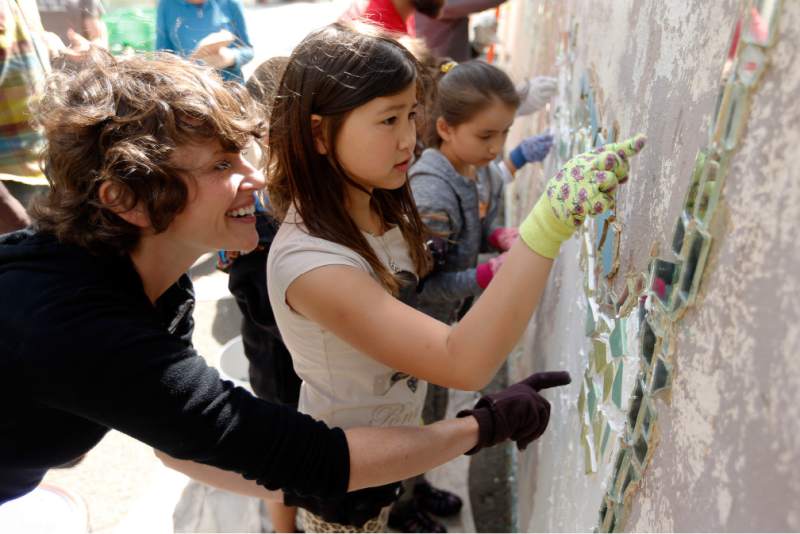 Originally from Cincinnati, Ohio, she lived in New York for six years, appearing on Broadway in "42nd Street" and traveling with the national touring company of that show before settling in Los Angeles.
She shared the New York experience with her husband, Brad Suroski, also 38, who appeared at theaters there and with regional companies around the country.
Usually grinning, with his face framed by reddish curly hair, Suroski is co-executive director of the Transcendence Theatre Company. He grew up in Baltimore and met Miller when they were cast in a Florida dinner theater production of "A Funny Thing Happened on the Way to the Forum."
"He was playing Hero in 'Forum,'" Miller recalled. "We started dating, and the story is we fell madly in love and got married in 2007 and lived in New York and Los Angeles."
Stage Presence
The third member of the Transcendence Theatre Company's is Stephan Stubbins, the other co-executive director, who turned 38 earlier this month. Trim and compact with the stage presence of a leading man, Stubbins has established himself as one of the company's star singers in show after show.
But Stubbins would insist there are no stars in Transcendence, just experienced and talented musical theater professionals working together.
"In the professional world, you meet those two or three people who you're going to stay in touch with for the rest of your life that you really connect with," Stubbins said.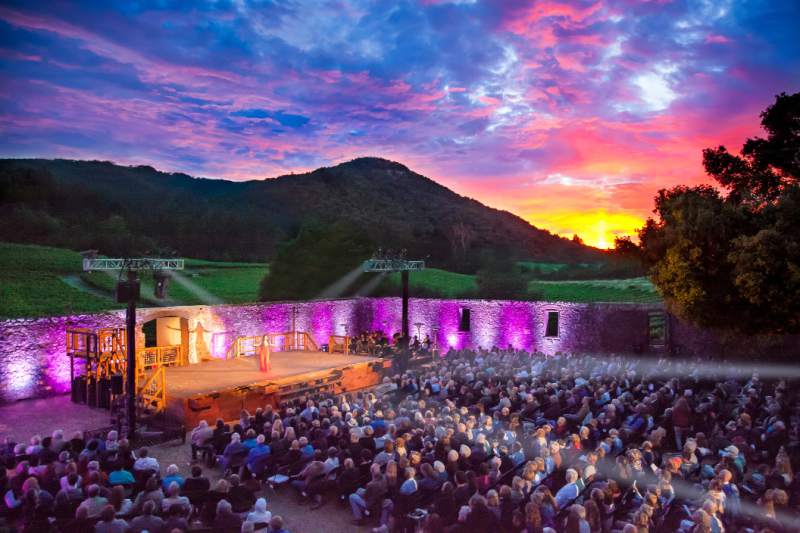 For each of several shows in Transcendence Theatre Company's annual summer "Broadway Under the Stars" series of live musical revues, the founders draw a cast of about 40 peers from past productions and theater connections.
Anne Abrams, who now handles publicity for Transcendence, made many Broadway contacts during a long career with the Shorenstein Hayes Nederlander theater group in San Francisco.
"Two years ago, I was in New York visiting friends on Broadway," she said, "and one of them was one of the top general managers. 'Do you know this group of people from Sonoma? Everyone here is talking about them. My actors are just buzzing.' And this was the general manager of 'Billy Elliot.'"
No Accident
The events that led to Miller, Suroski and Stubbins settling in Sonoma may seem a bit random in retrospect, but their arrival was no accident. It was result of a long and systematic search.
Stubbins, like Miller, is from Cincinnati and even attended the same high school at the same time. They didn't know each other then but met in 2004 in New York through a mutual theater friend and briefly talked about their dreams of an ideal theater company.
"When the idea for the company came into being, I sent out a video when were doing our first project," Miller said.
"It was distributed to like-minded artists, and Stephan responded to the video. He ended up quitting his job with 'Mary Poppins' on Broadway and coming to Mexico with us to build a dream."
The budding theater troupe spent four months in Mexico in 2008, performing and raising money for local orphanages. Confident they could create the company they imagined, the founding trio set out in two RVs with several other friends and a dog named Junior to meet and talk with theater leaders throughout the nation, from Arena Stage in Washington, D.C., to small theaters conducting story circles in Kentucky to the Oregon Shakespeare Festival in Ashland.
"We'd sit there and ask them questions on what was working and what was not working," Surosky said. "We were trying a new model to bring people together, and we had tons of data that we were able to build up." When the group's travels brought them through Sonoma County, it was love at first sight. Here was an international tourist destination, a beautiful natural setting and a comfortably sized community.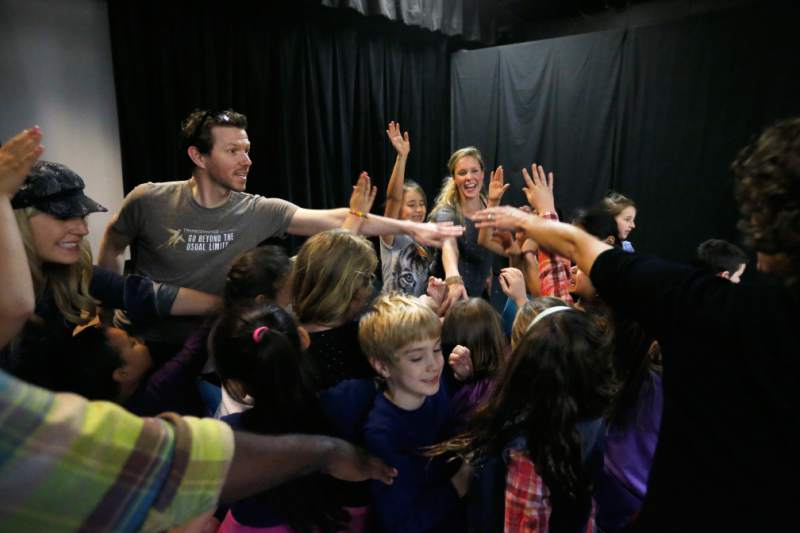 "We had decided on Wine County," Miller said. "We would come up here from Los Angeles, looking for land. "On one of those trips, we chose Sonoma and started calling event places. I was researching outdoor theaters across America at 2 in the morning on my computer. "I saw that many of them started in parks, so I typed in parks in Sonoma, and saw they (three Sonoma Valley parks) were slated to close. They were looking for innovative ways to keep the parks open."
Budget Cuts
The day after California announced the impending closure of state parks in 2011 because of budget cuts, Miller and her crew jumped in their car and drove up to Sonoma County. A stop at Annadel State Park in Santa Rosa and a chat with rangers there soon led them to Jack London State Historic Park in Glen Ellen.
The leaders of the budding theater company met with Jack London Park Partners, a project of the nonprofit Valley of the Moon Natural History Association, which had stepped in to help keep the park open.
The group agreed to let Transcendence stage a one-night trial show in the old winery ruins at Jack London Park in October 2011. "People said no one would show up," Miller said, "and 900 people came."
Enthusiastic Crowds
The following summer, Transcendence opened its first season of "Broadway Under the Stars" musical revues, drawing enthusiastic patrons who arrived early to picnic and enjoy wine and food trucks before each performance. The production's fifth season opens next month.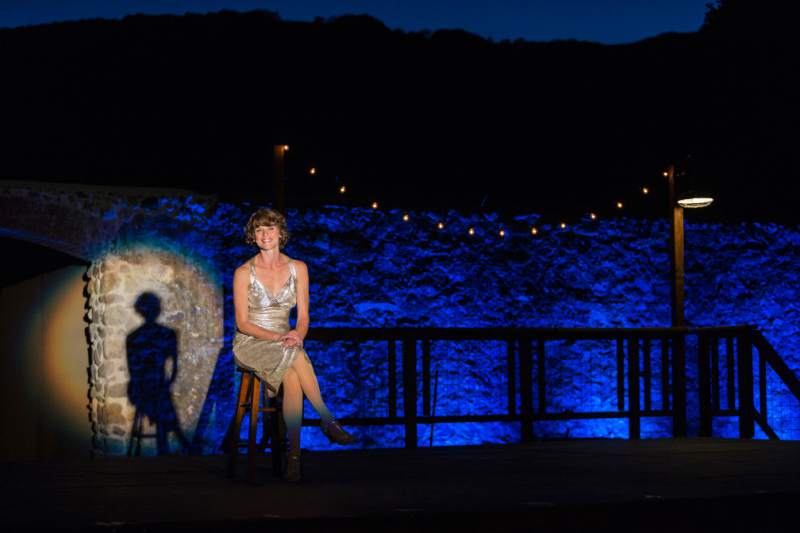 During those years, Transcendence's footprint has grown rapidly. Its Artist Series now showcases individual members of the troupe in smaller concerts at up to a dozen local wineries. One winery, Paradise Ridge in Santa Rosa, even built a hillside amphitheater for Transcendence last year, on a ridge overlooking the Santa Rosa Plain.
Last year, Transcendence also made its indoor debut at Luther Burbank Center for the Arts with two shows, including a holiday revue last December. The company will return there again in December with six holiday performances.
"I've attended their shows here, and I've attended their shows at Jack London State Park," said Rick Nowlin, president and CEO of the Luther Burbank Center. "We all enjoyed working with them. Amy, Brad and Stephan are consummate professionals, very committed to the community and to the art form and very enthusiastic."
Team Up
Arts patrons Gary and Marcia Nelson, sponsors of the 2015 and 2016 Transcendence seasons, also are major donors to the Luther Burbank Center and suggested the two entities team up, Nowlin said.
Since 2014, the Nelsons have sponsored Transcendence to the tune of $100,000 a year. For more than a decade, they also have contributed $50,000 a year to Luther Burbank Center, said Gary Nelson, founder of the Sonoma-based Nelson family of companies, which provides technical and contractual expertise to corporations.
Amy, Brad and Stephan are basically the essence of Transcendence," Nelson said. "Those are the key people I invested in, so it's basically about the people. The quality of the performances speaks volumes.
"Their future is extremely bright, but to support the vision of employing professional performers year-round, they needed to expand. They can't be limited to 18-20 performances in the summer."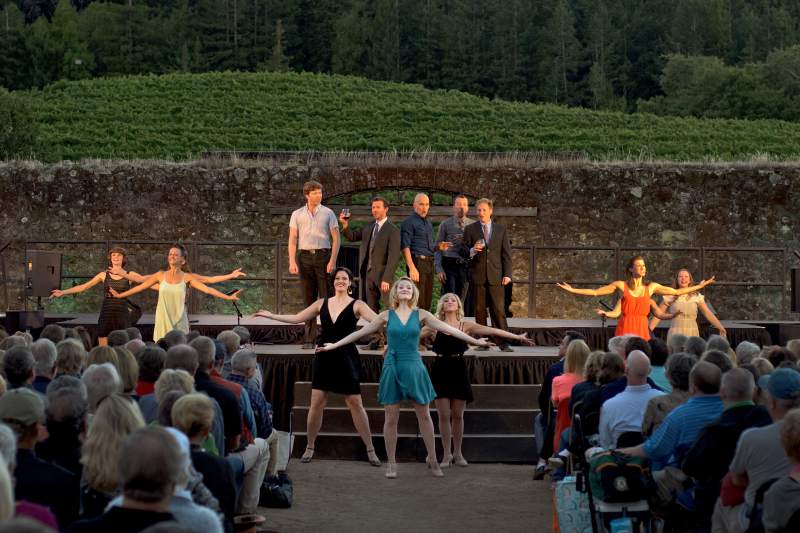 This winter, Transcendence members taught choreographed dance and fitness classes in Sonoma, and free "Skits Under the Stars" open mic nights have been added this summer at local wineries.
For the long term, Nelson said, the company will need broaden and strengthen its business operation.
"They need to bring in some local business people," he said. "They're getting to the size now that they've got to have some real quality people on the financial side and on the marketing side and on the development side.
"They need to find some people who can offer their services pro bono, or on a paid basis, to supplement what they provide artistically."
From the start, the Transcendence founders have made it clear they aim to stay in Sonoma County. The core trio moved here when they launched the company's first season, and half a dozen more members of the company have settled in the county.
The company has opened offices not far from downtown Sonoma and have secured a lease at Jack London Park that runs through 2019, with extensions expected.
Requires Stamina
As Nowlin of Luther Burbank Center points out, longevity for any arts organization takes stamina. "The reality is that all nonprofit arts organizations struggle," he said.
Like most performing organizations, Transcendence has gone after donations and grants to supplement what it brings in from ticket sales, concessions and educational programs, revenue that is rarely enough to sustain a program.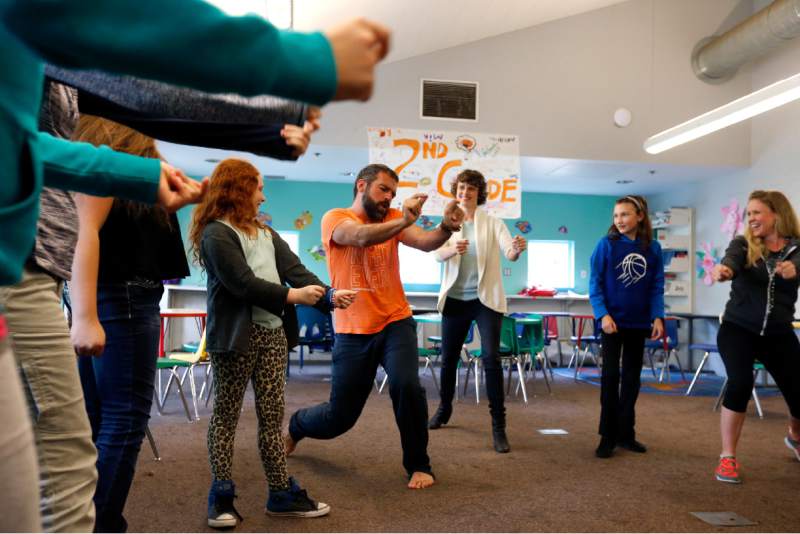 "Our overall budget from 2015 was $2 million; $700,000 came from sponsorship/grants/donations," Suroski said. "We have received grants from Sonoma County, different foundations in the North Bay as well as all over the country. So far this year they have obtained grants that total about $140,000.
Transcendence relies on volunteers for support services but pays it performers, Suroski said, adding, "it's definitely under their market rate."
Even without Actors Equity scale, singers and dancers who don't have Broadway shows or national tours can be drawn to Sonoma for the resort-like environment, the familiar atmosphere at Transcendence and the close contact with an appreciative audience, he said.
After working for years in touring shows that took them back and forth across the country, the founding trio enjoys the prospect of finally settling down.
"We have planted roots and definitely all want to raise families and be here for the long haul," Suroksi said. "We love it here."