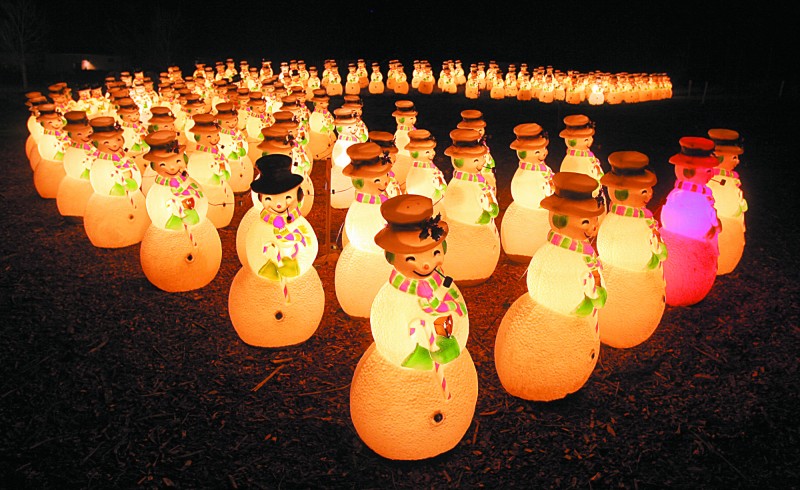 You may not find snow-covered trees in Sonoma County, but there are still plenty of Christmas events and holiday activities to get you in the festive mood. From Christmas concerts and sing-alongs to lighted boat parades and synthetic snowmen – our list of things to do this holiday season will help make Sonoma County a winter wonderland all month long. 
DAILY – DECEMBER 31
Gingerbread House Contest
More than a dozen Sonoma Valley wineries compete each year for the distinction of having the best gingerbread house. The designs are creative, the details intricate, and most entries are about the size of a case of wine. As winetasters visit the competitors, they vote on which gingerbread houses they consider the best. Though the winner's prize is mostly bragging rights, wineries take the competition very seriously and go to great lengths to create these confections. In recent years, B.R. Cohn created a gingerbread version of its winery building, while Gundlach Bundschu baked a replica of its winery back in the day. No matter who wins, one thing is certain: All of the entries are delicious. Daily to Dec. 31, Sonoma Valley wineries, 707-935-0803, sonomavalleywine.com. (Written by Matt Villano)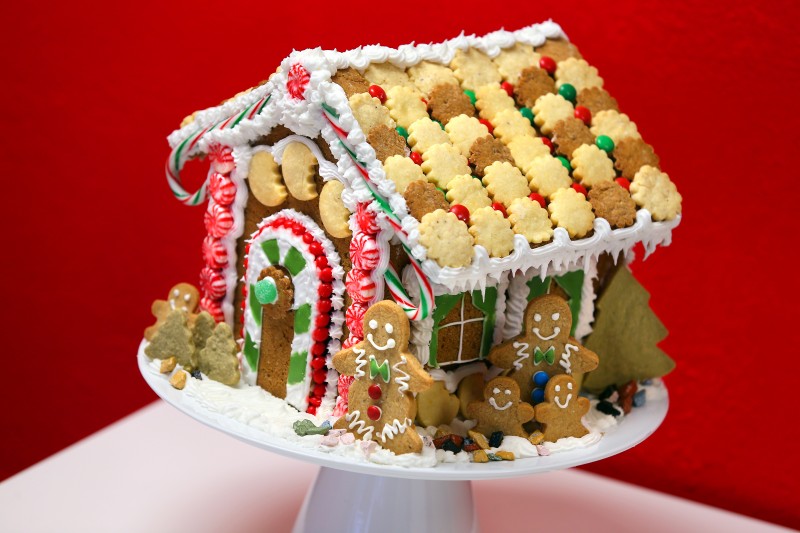 Holidays in Healdsburg
Holidays in Healdsburg is a cherished seasonal tradition in Sonoma County. During a four-hour guided Fine Wine and Foodie Walking Tour (day or evening), enjoy the Christmas tree lit plaza, colorful street decorations, festive window displays, carolers; savor seasonal bites and award-winning wines, Ports, spiced teas and hot chocolate; or take a ride in a horse-drawn carriage. Daily until Dec. 31, 11 a.m. and 5 p.m., winecountrywalkingtours.com, (707) 758-4725.
DECEMBER 2
Cotati Christmas Tree Lighting
Cotati celebrates the holiday season with three days of fun and merriment in early December, with the highlight a Christmas tree lighting Dec. 2. For this event, friends and families gather in La Plaza Park at about 6 p.m. Santa arrives soon after; kids can meet him at Cotati's firehouse or onstage at La Plaza Park. But Saint Nick isn't the only headliner; the event also draws a slew of local performers. Last year, the Sonoma State University choir stood in as carolers for the night, while others fashioned decorations to make the vibe more festive. 6 p.m. Dec. 2, 707-795-5508, cotati.org. (Written by Matt Villano)
DECEMBER 2-4
"Joy to the World"
The Transcendence Theatre Co., beloved for its annual summer "Broadway Under the Stars" series in Jack London State Historic Park, returns to Luther Burbank Center for the Arts for a second year. Look forward to song, dance and humor, presented by polished performers with Broadway and national touring experience. 7:30 p.m. Dec. 2; 2 p.m. and 7:30 p.m. Dec. 3-4, $31.50-$149. Luther Burbank Center for the Arts, 50 Mark West Springs Road, Santa Rosa, 707-546-3600, lutherburbankcenter.org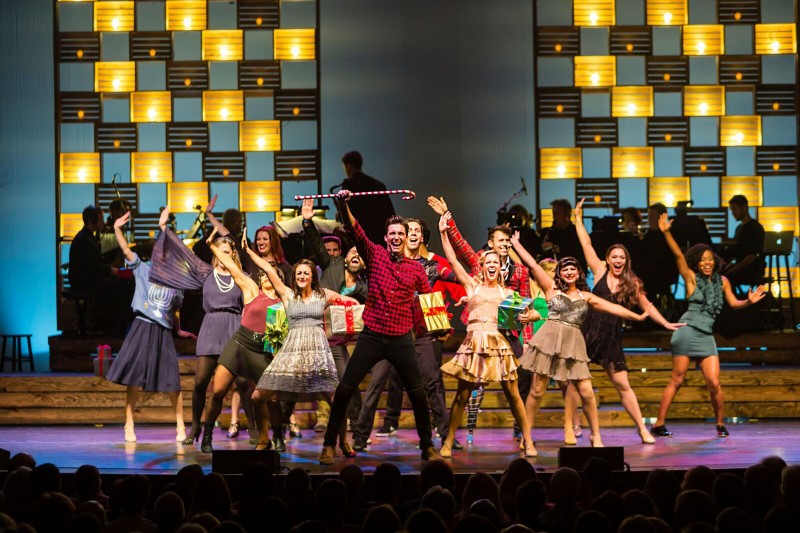 DECEMBER 3
Lighting of the Snowmen Holiday Festival
At this 12th annual celebration, an army of synthetic snowmen light up, without risk of meltdown. Attend the initial lighting ceremony from 4 to 8 p.m., and continue to enjoy the display through December. Live music, food, wine and beer are available. Cornerstone Sonoma, 23750 Arnold Drive, Sonoma, 707-933-3010, cornerstonesonoma.com
DECEMBER 3-4
Wine Country Winter Festival
This new holiday extravaganza will bring together local artists, craft workshops, musicians, food and beverage vendors at the Sonoma County Fairgrounds. Shop local glass, sculpture, jewelry and other art and crafts; taste festive foods and wine, beer, spirits and cider and listen to carolers and live music from North Bay artists, including The Easy Leaves, David Luning Band, Bootleg Honeys and Frobeck. Kids will have the opportunity to meet Santa and his elves, decorate cookies, ride a holiday train and learn to make their own holiday greeting cards and stamps. Tickets are $8-$15, available in advance at Oliver's Markets, or $10-$15 at the gate. Starting 10 a.m., December 3-4, winecountrywinterfestival.com. 
Luther Burbank Home & Gardens Holiday Open House
Santa Rosa's heritage as the hometown of world-famous horticulturalist Luther Burbank gets a shout-out at this 37th annual event. Burbank's home near downtown Santa Rosa, now a museum, is decorated in old-fashioned splendor, with visitors welcome from 10 a.m. to 4 p.m. $3 for 12 and older. Luther Burbank Home & Gardens, Sonoma and Santa Rosa avenues, Santa Rosa, 707-524-5445, lutherburbank.org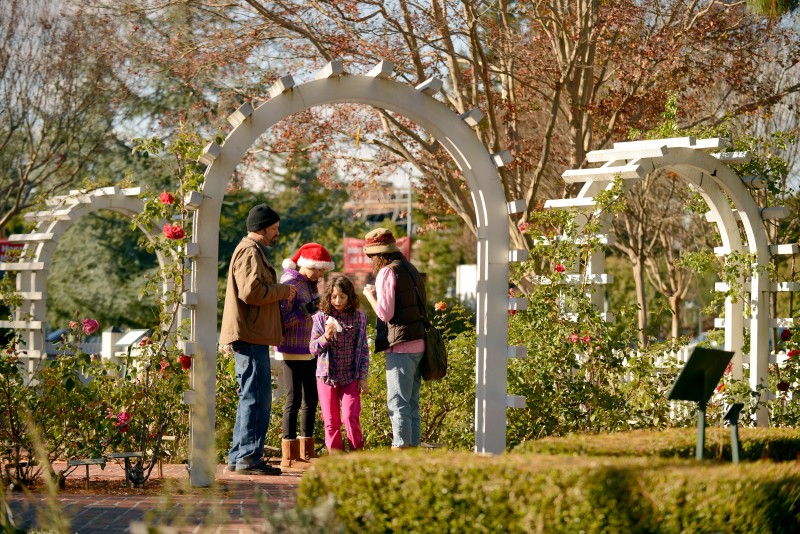 DECEMBER 6
Pink Martini Holiday Spectacular
Fans of "the little orchestra with the big sound" can rejoice. For the first time since 2008, the sophisticated pop, jazz and classical ensemble performs at the Luther Burbank Center for the Arts, with lead singer China Forbes in the spotlight. 8 p.m. $45-$69. Luther Burbank Center for the Arts, 50 Mark West Springs Road, Santa Rosa, 707-546-3600, lutherburbank.org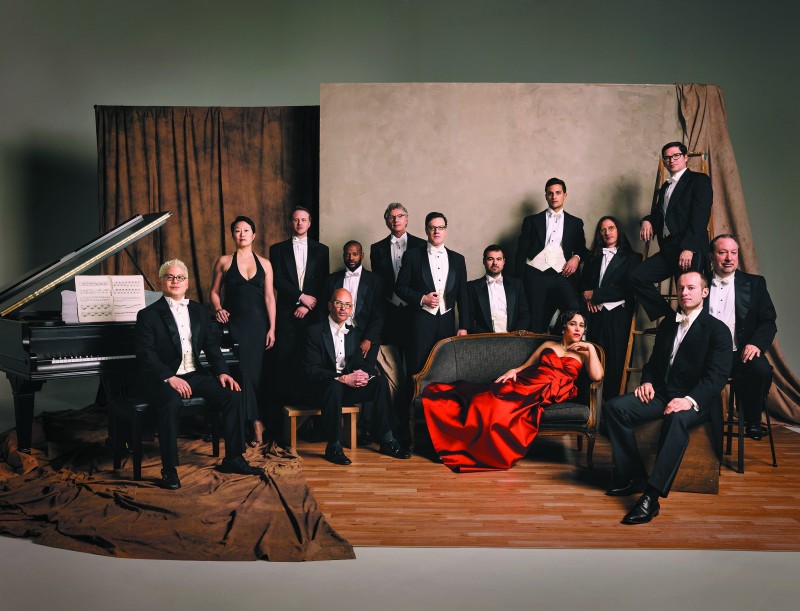 DECEMBER 9
Posada Navideña
Holiday parties are fun in any language. That explains why brightly colored costumes and traditional Mexican music and dance help Sacramento's Compañia Mazatlán Bellas Artes portray the pastorela (pilgrimage) made by Joseph and Mary before the birth of Christ. This energetic, lavish production celebrates Christmas and Mexico's cultural heritage, and is appropriate for all faiths and ages. Posada Navideña also includes the traditional Christmas processional (posada), holiday songs (villancicos), a visit from the Three Wise Men and a festive piñata scene. For families, there is a pre-show arts and crafts program at 6 p.m., and a post-show posada celebration. Tickets are $10, $5 for los niños. 7-8:30 p.m. Dec. 9, Luther Burbank Center for the Arts, 50 Mark West Springs Road, Santa Rosa, 707-546-3600, lutherburbank.org. (Written by Matt Villano)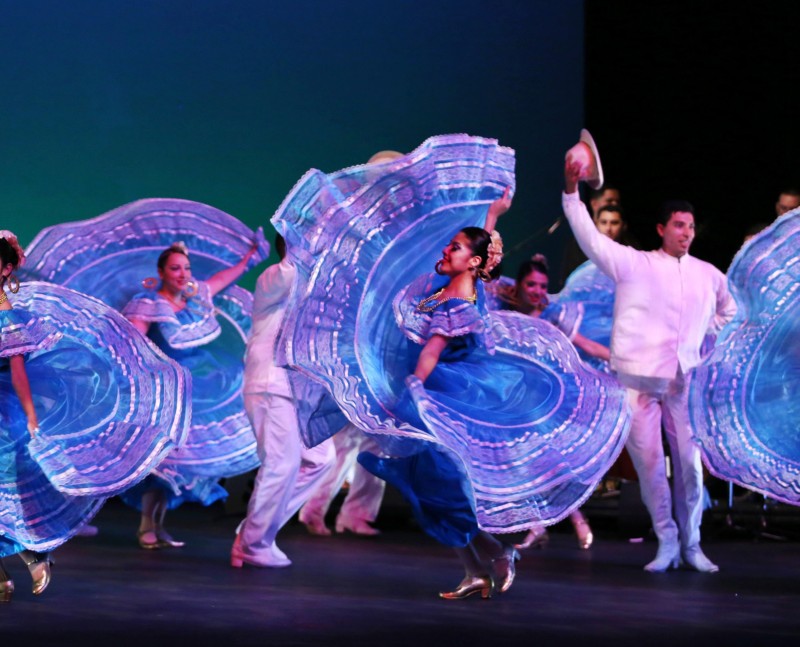 DECEMBER 10
Christmas at the Mission
Holiday time means time for celebration at Mission San Francisco Solano on the Plaza in downtown Sonoma. The barracks are lit with festive lights, and carolers from throughout the community usher in the season with song. During previous celebrations, Santa has made an appearance and the local Soroptimists have provided steaming cups of hot chocolate. A suggested donation of $2.50 helps support interpretation and preservation of Sonoma State Historic Park. 4:30 p.m., 5:30 p.m., 6:30 p.m. and 7:30 p.m. Dec. 10, 114 E. Spain St., holidaysinsonoma.com. (Written by Matt Villano)
DECEMBER 11
A Charlie Brown Christmas Concert
Longtime Sonoma resident Charles M. Schulz, creator of the "Peanuts" comic strip, gets a tip of the high hat from the Santa Rosa Symphony Pops Orchestra, and pianist Jim Martinez and his quartet, at this performance of songs from the "Peanuts" TV specials. 3 p.m. $37-$80. Luther Burbank Center for the Arts, 50 Mark West Springs Road, Santa Rosa, 707-546-3600, lutherburbankcenter.org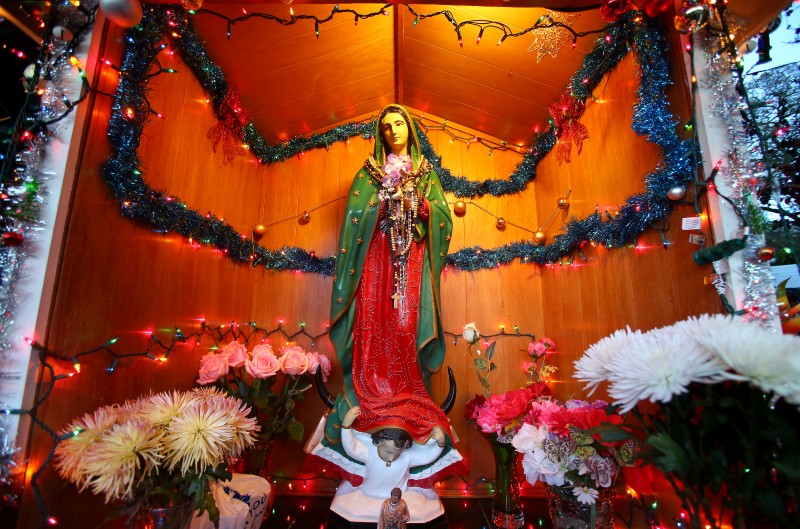 DECEMBER 12
Virgin of Guadalupe Procession
One of the county's most moving holiday celebrations occurs when few people are awake to witness it. At midnight each Dec. 12, about 1,000 people gather to honor the Virgin of Guadalupe at Santa Rosa's St. Rose Catholic Church, carrying votive candles, iconic figures, incense and bouquets of flowers. After this prayer, they walk nine miles to Windsor's Our Lady of Guadalupe Church. In previous years, Aztec dancers and horseback riders accompanied the marchers. After arriving in Windsor, celebrants typically sing Las Mañanitas, a traditional Mexican birthday song. They also share hot chocolate, coffee and Mexican pastries, and are joined by others for an early Mass. Midnight Dec. 12, St. Rose Catholic Church, 398 Tenth St., Santa Rosa. 707-542-6448, stroseonline.org. (Written by Matt Villano)
DECEMBER 17
Holiday Lighted Boat Parade
Watch a flotilla of colorfully illuminated boats make a half-hour procession from the Petaluma Marina, starting at 6 p.m., to the Petaluma River Turning Basin. Fans line up every year along the river in downtown Petaluma. Free. 707-769-0429, visitpetaluma.com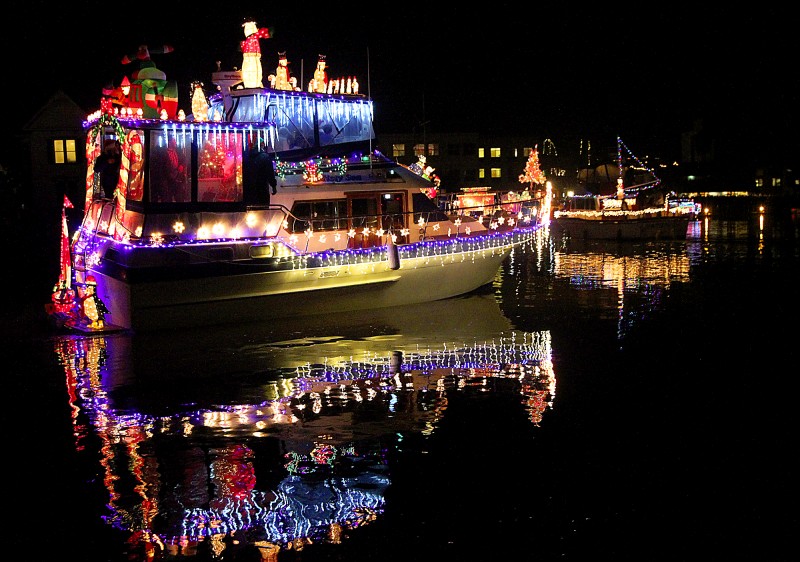 DECEMBER 18
Sing-Along "Messiah"
Of Sonoma's long-running annual holiday traditions, the Symphony League's celebration of Handel's choral classic is among the most cherished. Dan Earl marks his 36th year with this event, conducting the Santa Rosa Symphonic Chorus and Santa Junior College Choirs, with Nicholas Xenelis directing the Santa Rosa Chamber Orchestra. Of course, there will be audience participation. This year marks one departure from the past: moving the show to a 3 p.m. Sunday performance. $20. Jackson Theater, 4400 Day School Place, Santa Rosa, 707-522-8786, srsymphonyleague.org
DECEMBER 18
Handel's "Messiah"
A second option for "Messiah," this one performed by the American Bach Soloists and the American Bach Choir, directed by Jeffrey Thomas. The ensemble will perform the masterwork at 3 p.m. at Weill Hall at Green Music Center. Tickets start at $40. Weill Hall, Green Music Center on the Sonoma State University campus, 1801 E. Cotati Ave., Rohnert Park, 866-955-6040, gmc.sonoma.edu
DECEMBER 18-20
"The Nutcracker" 
You don't need us to tell you this dance performance is a holiday classic. The performance brings to life visions of sugarplum fairies and life-sized nutcrackers. It also brings together dance students from around the county — all of whom collaborate through the Santa Rosa Dance Theater the weekend of Dec. 18-20. In an age when so many companies offer modern twists on "The Nutcracker," Santa Rosa Dance Theater keeps it traditional. "For us, it's the essence of the holiday season," said Adele Mitchell, executive director of the dance troupe. "It's steeped in tradition and beautiful music." Dec. 18-20, Spreckels Performing Arts Center, 5409 Snyder Lane, Rohnert Park, 707-588-3434, santarosadancetheater.com. (Written by Matt Villano)
DECEMBER 21
Christmas Caroling at Union Hotel
Every year, visitors descend upon the Union Hotel from San Francisco and beyond to enjoy carols and thousands of cookies baked by Barbara Gonnella and her crew. The tradition began more than 30 years ago, when Barbara's brother-in-law Mark Gonnella offered hot apple cider and sweet treats to carolers gathered in the hotel's bar. Though Mark died in 2007, the Gonnella family has carried on the tradition by baking brightly frosted cookies to distribute with flare. The cookies certainly are more creative than most. Consider the ones shaped like Christmas trees. And the ones that look like gingerbread men, snowmen, even the hotel. Last year the number of cookies topped 4,000. This year, hopefully there will be some left for you. 7 p.m. Dec. 21, Union Hotel, 3731 Main St., Occidental, 707-874-3555, unionhotel.com. (Written by Matt Villano)
DECEMBER 22
"Celebrating the Holydays"
Holiday music gets an infusion of jazz, blues and gospel when the a cappella vocal ensemble Sweet Honey in the Rock performs at the Green Music Center. 7:30 p.m. Tickets start at $35. Weill Hall, Green Music Center on the Sonoma State University campus, 1801 E. Cotati Ave., Rohnert Park, 866-955-6040, gmc.sonoma.edu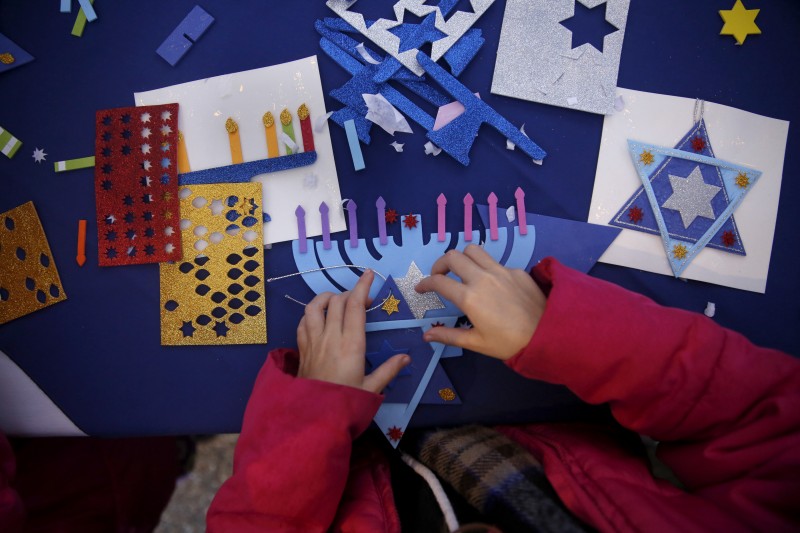 DECEMBER 26-27
Hanukkah Celebrations
Hanukkah is late this year — running from Christmas Eve through New Year's Day — and affiliates of the Chabad Jewish Center of Santa Rosa are excited to celebrate the big event. Chabad's 9-foot menorahs will be taken to sites throughout Sonoma County, with festivities that include menorah lighting, latkes (potato pancakes), dreidel-spinning and more. Rabbi Mendel Wolvovsky will oversee the ceremonies. At press time, two had been scheduled — at 4 p.m. Dec. 26 at Village Court in Santa Rosa's Montgomery Village, and 5 p.m. Dec. 27 in Healdsburg. Check for updates and details at 707-577-0277, jewishsonoma.com. (Written by Matt Villano)