Summer socializing under shady umbrellas requires three things: fruity cocktails, friends, and tasty nibbles. After painstakingly pub-crawling and happy-hour stalking, we've assembled this idiosyncratic — and possibly cocktail-goggled — list of bar bites and cocktail pairings in the county.
Best salaryman experience: Okonomiyaki + Kyoto Sour
Fern Bar
Japanese okonomiyaki is the ultimate last-call bar snack. The lovechild of an omelet and a pancake, this ugly-duckling dish redeems itself with crispy, gooey savoriness and drizzles of sweet Kewpie mayo. Wash it down with Fern Bar's green tea-infused gin cocktail. Oishii!
6780 Depot St., Suite 120, Sebastopol.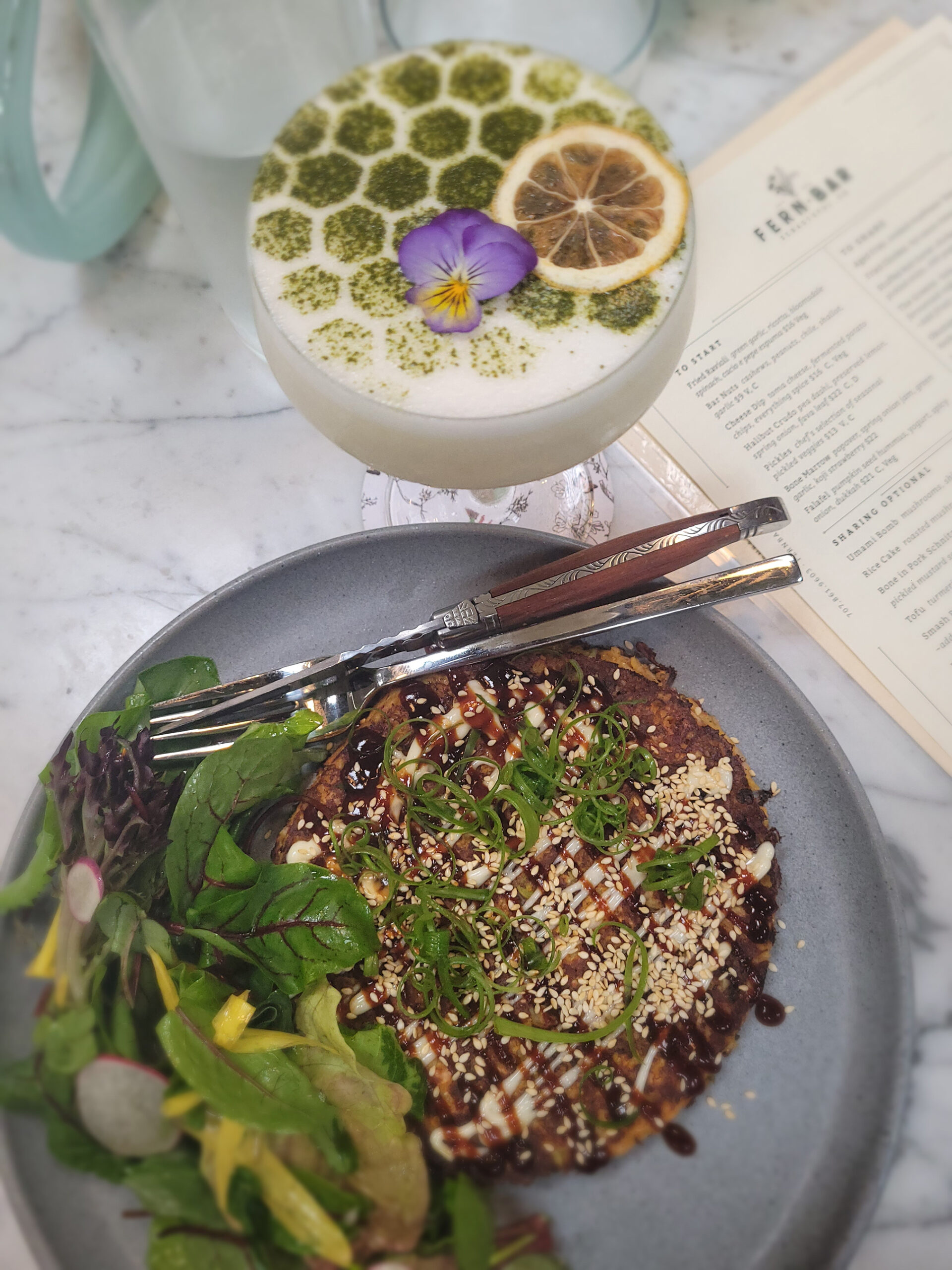 Top secret rendezvous: Trompo Street Tacos + The She Devil
Geyerville Gun Club
The rare combination of a chef-driven menu and top-notch bar program means you can't go wrong at this far-flung outpost. Sidle up to a barstool and grab one of their daily street tacos (or Reuben fries, or Korean tacos, they're all good), then dive into a sneaky minx of a margarita with smoky mezcal, citrus, and a sprinkling of ghost pepper.
21025 Geyserville Ave., Geyserville.
Top '90s nostalgia: Banh Mi Sandwich + Raspberry Lemon Drop
Kettles
Vietnamese banh mi sandwiches tick off all the boxes for bar-snack perfection, filled with barbecued pork, pickled veggies, and pâté stuffed into a French roll. Though we swore off lemon drops in 1998, it was impossible to resist a sticky-sweet cocktail (sugar rim and all) made with low-proof Soboloff vodka.
1202 W. Steele Lane, Santa Rosa.
A night owl perch in a sleepy town: Spicy Pimento Cheese + Li Hing Margarita
Starling Bar
After most of Sonoma has gone to bed, head to this cool-kids neighborhood bar. There's something oddly satisfying about the East meets Midwest combo of a sweet-sour margarita dusted with li hing (made with dried, salted plums) and the pimento cheese with tortilla chips.
19380 Hwy. 12, Sonoma.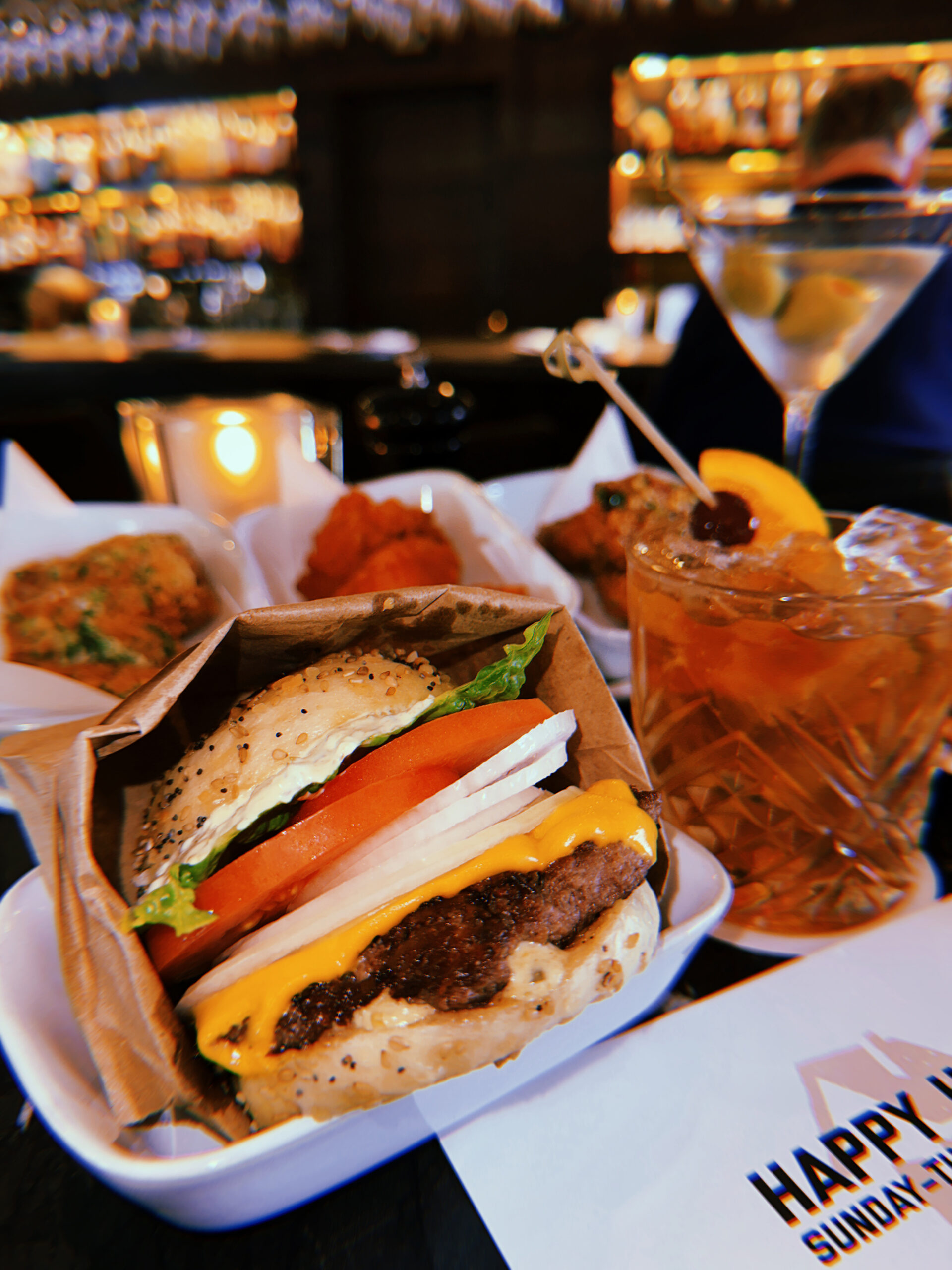 A virtual trip to Brooklyn: Smashburger + The Bedstuy
Willi's Wine Bar
Wrapped in grease-spotted brown paper, Willi's tiny-but-mighty burger is topped by a bagel-inspired "everything" bun and stuffed with special sauce, lettuce, onion, and cheese. Kick back a barrel-aged whiskey Old Fashioned, and you're on the A train to Prospect Park.
1415 Town and Country Dr., Santa Rosa.
Best all-around: Crab Rangoon Dip + World's Best Vodka Soda
Lo & Behold Bar + Kitchen
A deconstructed version of the Chinese restaurant favorite, this crabby dip comes with fried wontons for dipping. The entire menu is a bar-snackers dream, with upscale versions of chicken tenders, poutine, tacos, and noodles.Keep it simple with their signature vodka, tonic, and unicorn tears-infused soda.
214 Healdsburg Ave., Healdsburg.