Just off the square in downtown Healdsburg is Everywear; a small shop filled to the brim with seasonal clothing, shoes, accessories, and hats. Catering to men, women, and children, this shop is popular with locals and tourists alike.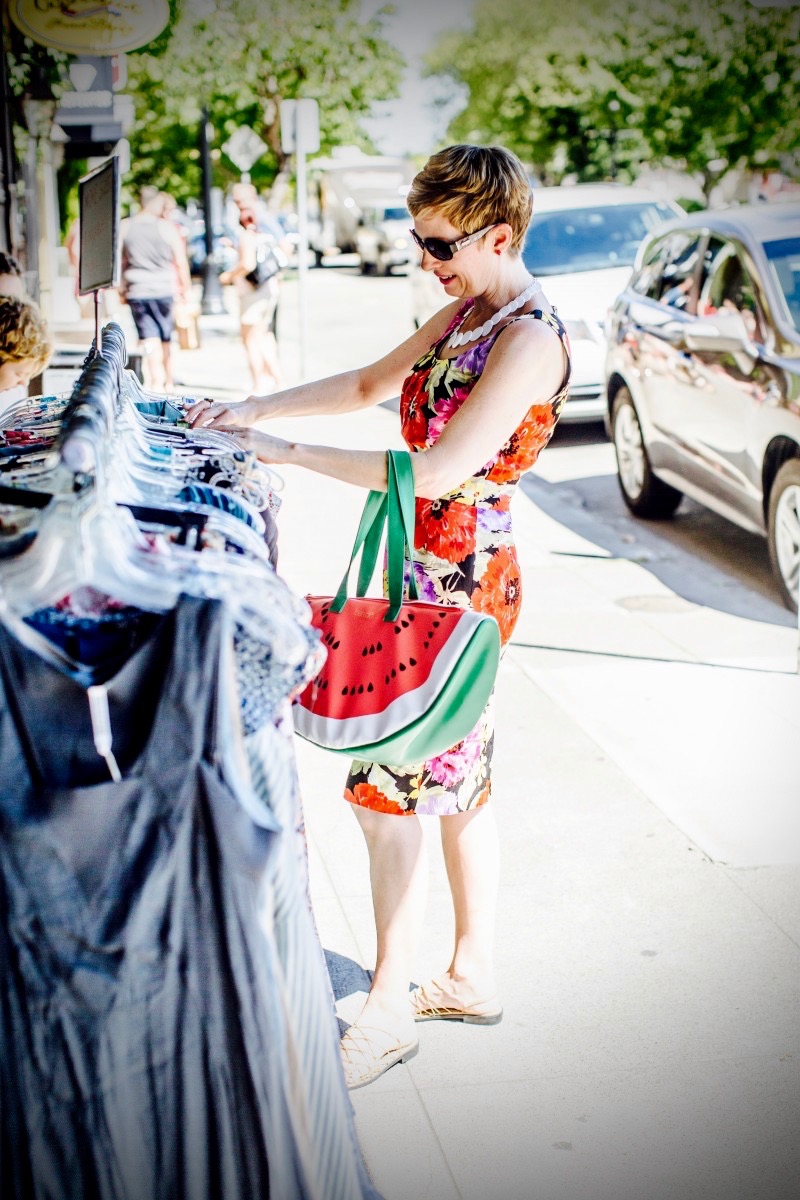 Sure you can pick up a Kate Spade handbag a block away at a boutique on the Square, but where can you nab a package of kids' cotton underwear or a pair of water-friendly shoes before you head to the river?  Everywear has you covered. And will save you from making a trip to a big box store so you can enjoy lunch downtown instead.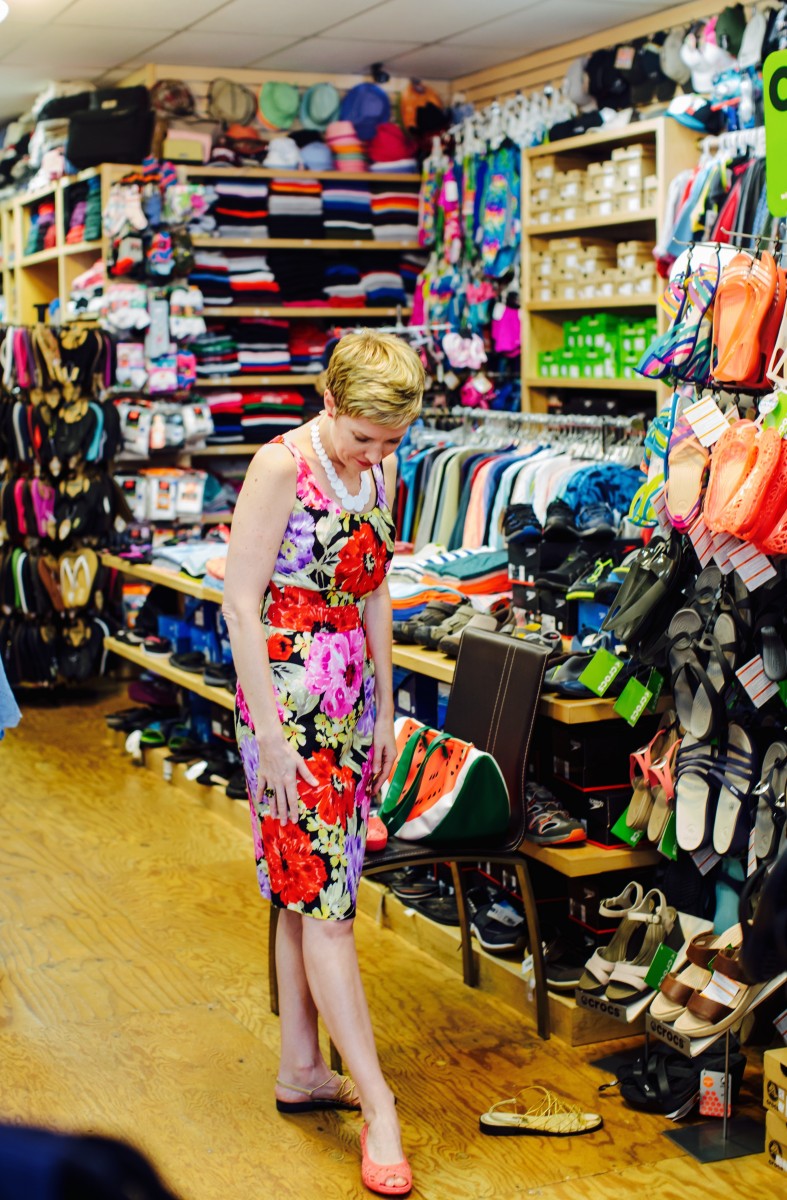 Everywear is all about comfort and function, with some fun thrown in for good measure. You can find Crocs for the entire family including the latest styles for women: platform sandals, ballet flats and mary janes. There's a variety of bathing suits for children, summer hats for men and women, and sunglasses from Ray-Ban. Even water wings for the little ones!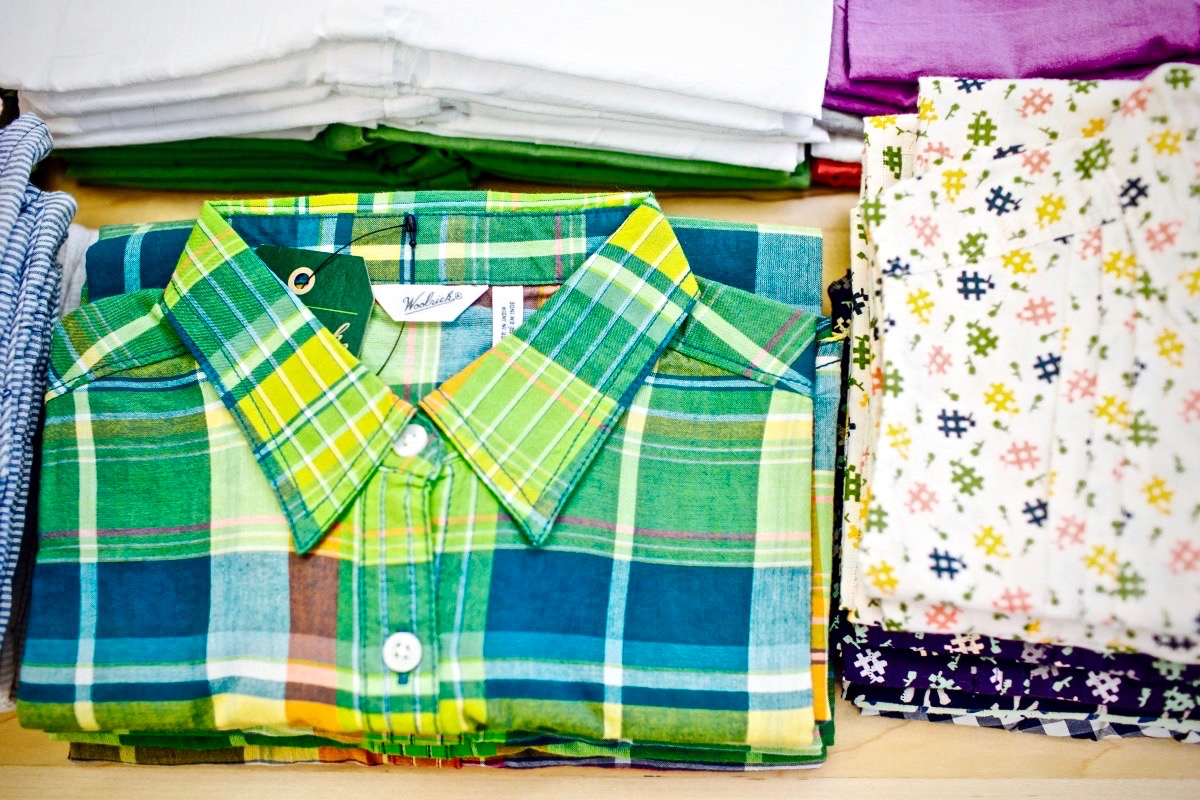 With high quality brands Woolrich and Royal Robin, outdoor enthusiasts will love the variety of patterns available this season—lightweight plaids and florals are very popular—on top of smart features like linen fabrics with built in UV protection. Bohemian gals will love the easy, flowing sundresses from Papillion. Women's sizes range from XS to 2X, and men's sizes go to 2X with pants up to a 44-inch waist.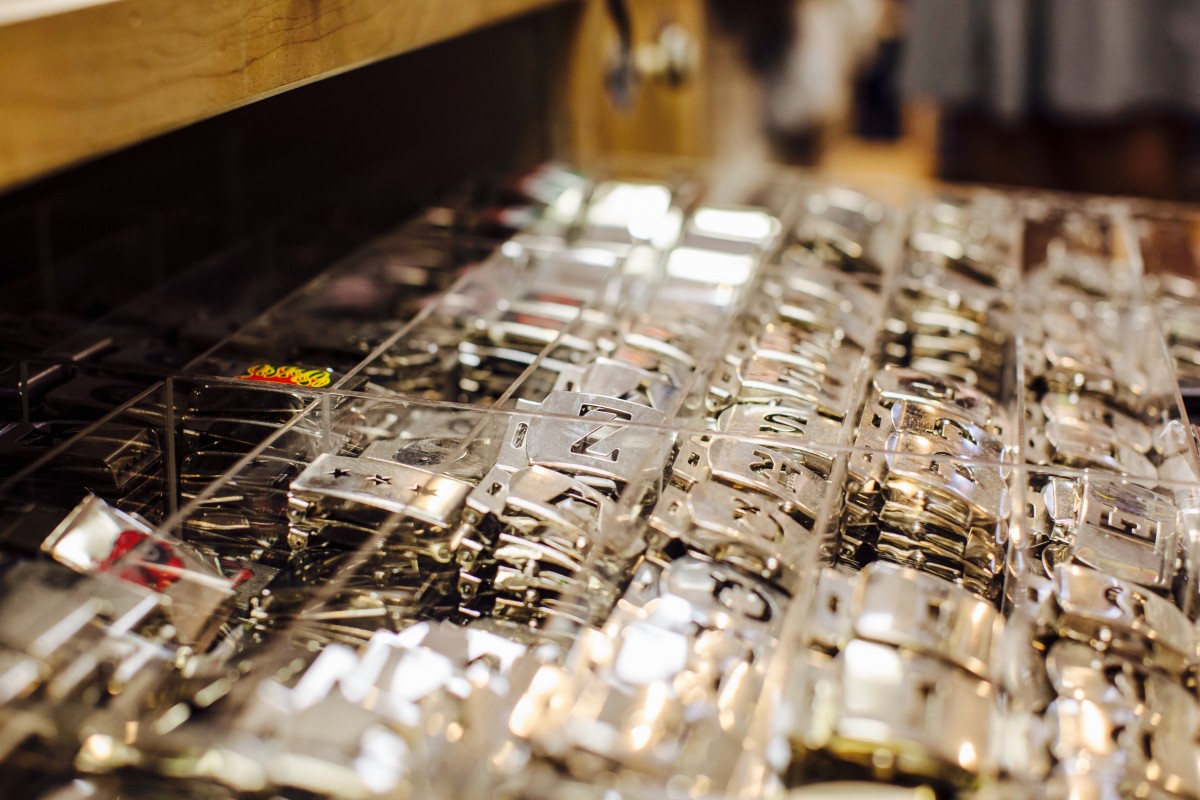 Interested in personalizing? Add an accessory. Everyone needs a bandana and here you'll find one in every color imaginable. Have a custom cloth belt made in any color you choose with silver or black buckles available with your initial. Lightweight scarves are a stylish choice for our changing weather in Sonoma County. Everywear has everything you need for the summer.
Everywear, 415 Healdsburg Ave, Healdsburg, 707-431-1327
Check out the gallery below for inspiration.
Photography by Tenaya Fleckenstein