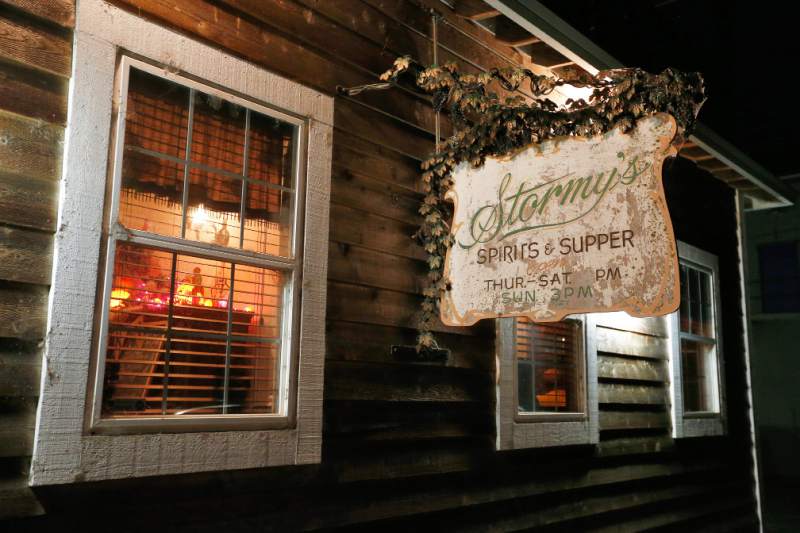 It seems that Stormy's owner Roger Cramer is proud of his signature prime rib. As a rapt audience watched him march around his restaurant with a giant roasting pan on a recent evening, he paused at each table to show off the huge chunk of meat's crunchy, seasoned crust and golden-red juices.
"I want an end cut!" one guest suddenly shouted from a corner of the dining room.
"I want the other one!" shouted another guest. And so the dibs were done, since the dish is there only until it's gone, and it's first come, first served. There's quite a bit of meat in between those two end cuts, but still, the prime rib is snatched up quickly.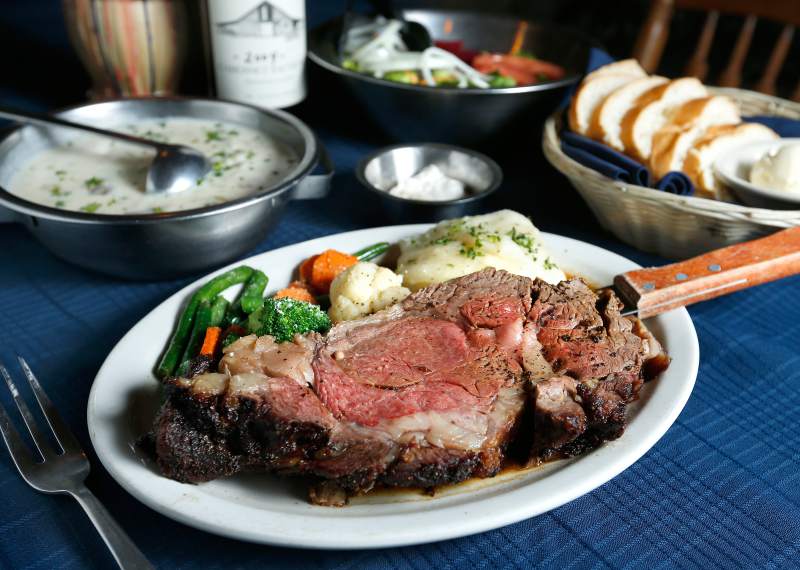 I've been having a good time lately, mentioning Stormy's to folks and awaiting the reaction. Most people have never heard of the place, but after I've finished my tale, everyone wants to go.
Sure, the spirits and supper house has been around since 1854, originally as a hotel, and it's continued as a rural institution since Cramer's grandmother, Ellen "Stormy" Cramer took it over in 1961. These days, it's hard to find a better American comfort food meal for the price.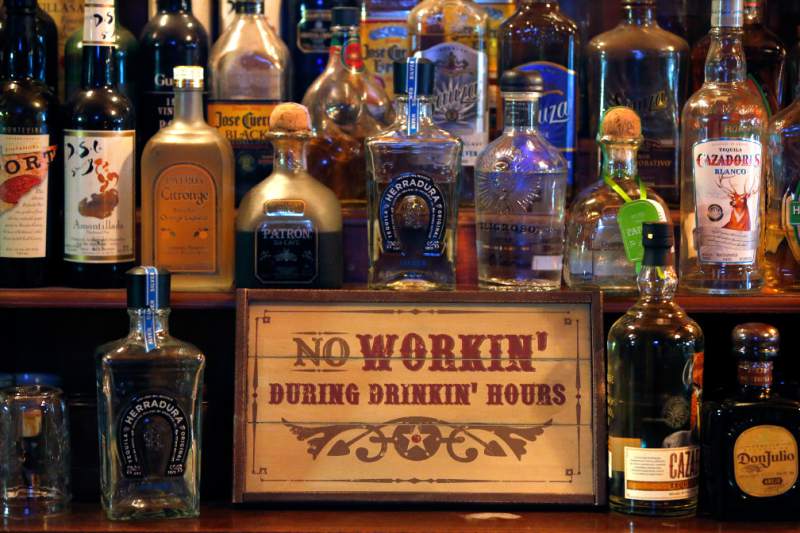 Yet tucked away in Bloomfield, a rural dairy community on the edge of Petaluma/Two Rock and Valley Ford, it's not a stumble-in kind of spot. Besides the weathered redwood and stone-clad roadhouse eatery, there's a Masonic lodge in this tiny burg, plus a town hall, a few homes and a whole lot of cows.
On the other hand, if people have been to Stormy's but not in the past year, I sometimes get a wrinkled nose. For much of its history since Cramer expanded it from a bar to a restaurant in the early 1970s, the place has been notable more for nostalgia than dining, and meals ranged from fine to disappointing. But I would swear flavors are much better now, from the soup to the seafood, like prawns drenched in garlic butter ($35).
Not so, insists Cramer's daughter, Taylor Marie Cramer. She, along with her dad, her mom, Carolyn Cramer, and her boyfriend, sous chef Fabio Herrera, have always stayed true to the family recipes, she explains. I'm not one to argue with owners, certainly, but my dining companions, who have been coming here for decades for cocktails and steaks, agree with me.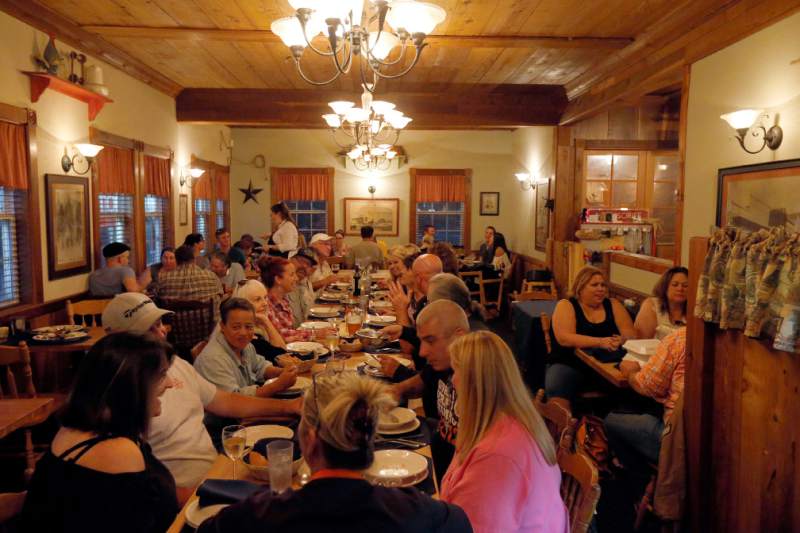 This is a stumble-out place, yes. After a couple of stiff cocktails and a monster-size meal, the next destination is home, happy to bed. All entrees include clam chowder, salad, potato, vegetable and French bread. That prime rib comes in a sidekick cut (16 ounce, $28), and a regular cut (22 ounce, $34), and the sidekick size gave me enough leftovers for three more meals.
The dining room is cozy, but regulars always converge in the lounge, drawn in by the intimate space, the dark, old-time bar and the fireplace that cranks flames even in the summer, given the coastal area's nearly year-round fog and chill.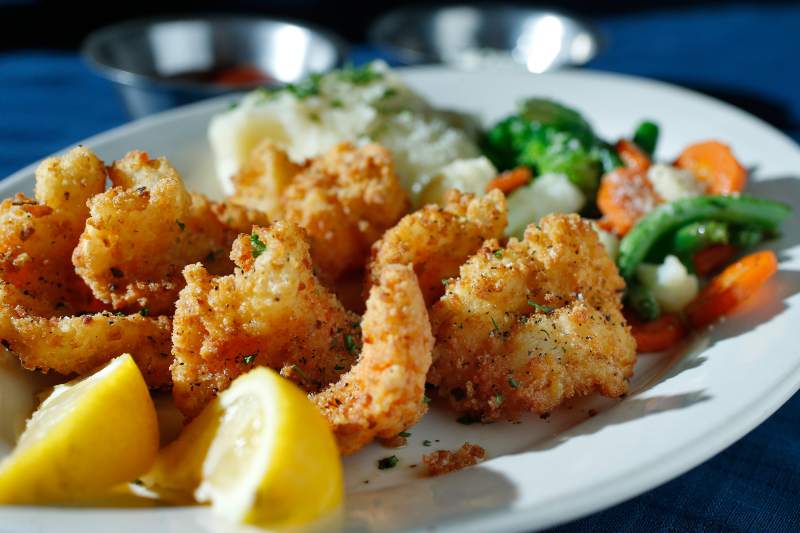 Food arrives quickly, starting with hot clam chowder that's made fresh daily and stocked with lots of seafood and vegetables in tomato-kissed broth. Dipped with butter-spread bread, it's a very nice start. Salads are perfunctory but fresh, a toss of greens with tomatoes, cucumbers, croutons, julienned carrot and onion in house-made creamy Italian dressing. Creamy potatoes are fluffier and more tangy than in years' past, and one evening's seasonal veggies included al dente green beans, carrot coins and broccoli.
But really, we're in cow country, and it's all about the meat. Prime rib end cuts are for folks who like drier meat, but my medium rare was perfectly warm, pink and juicy inside, lined with a medium cooked exterior and lots of good, savory fat. A little cup of creamed horseradish was fine, but the off-menu Beaver brand horseradish is the bomb.
I've never tried heroin or kissed a live battery, but I imagine it might be like this condiment that was so insanely fiery that a tiny bit on the tip of my tongue shot an electric jolt up my nose into my skull and made my ears tingle. Surprisingly, a second after the shock came, it disappeared, leaving my brain clean and bright with no pain whatsoever. I couldn't stop trying it again and again, and even begged for a to-go cup from my amused server.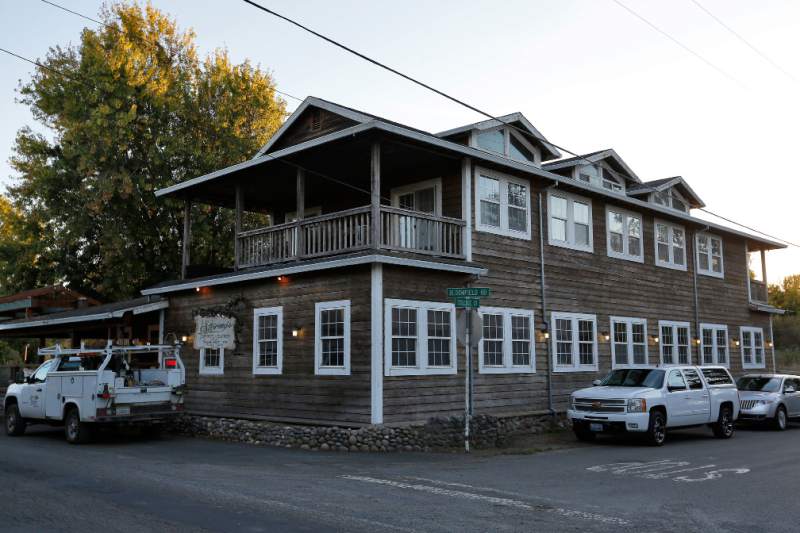 Stormy's is a good destination for its other beefy staples — New York steak with onion rings ($29/$37), or bone-in rib-eye ($1 per ounce plus $13 for chowder and salad) — that can be upgraded with sautéed mushrooms and/or grilled onions or blue cheese ($6).
I like the fried chicken, too, though it's hard to wait the 45 minutes it takes to cook the crispy bird to order.
Some plates are even better bargains on Thursdays and Sundays, when fried prawns (regularly $28), chicken sauté ($28) or New York scallopini ($29) are discounted to $22.50 each with all the fixings, and a New York steak comes for $25.50 with mushrooms or onions for $3.
I also suppose if you wanted to fill yourself with appetizers while sipping a cold beer, cocktail or glass of wine, you'd be pleased enough with the decent steamed clams ($19), or deep-fried prawns ($9/$15) with a heavy, breadcrumb coating.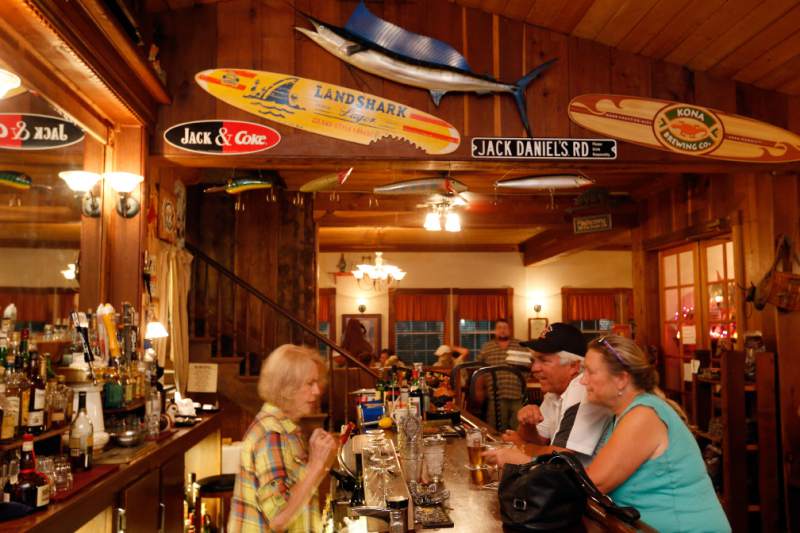 Just note that wines by the glass are house brand (all $9), meaning whatever is available, and listed simply as chardonnay, merlot, cabernet sauvignon, etc. Bottled choices focus on Sonoma County, like the Cramer Ranch cab from Sebastopol ($45), but I bring my own wine, happy to pay a $14 corkage to drink what I really want.
Still, it's the prime rib, combined with the historic, casual/fun setting, that's the star. It feels like a step back in time here, with a mix of saloon and good, old-fashioned steakhouse elevated by that superb beef.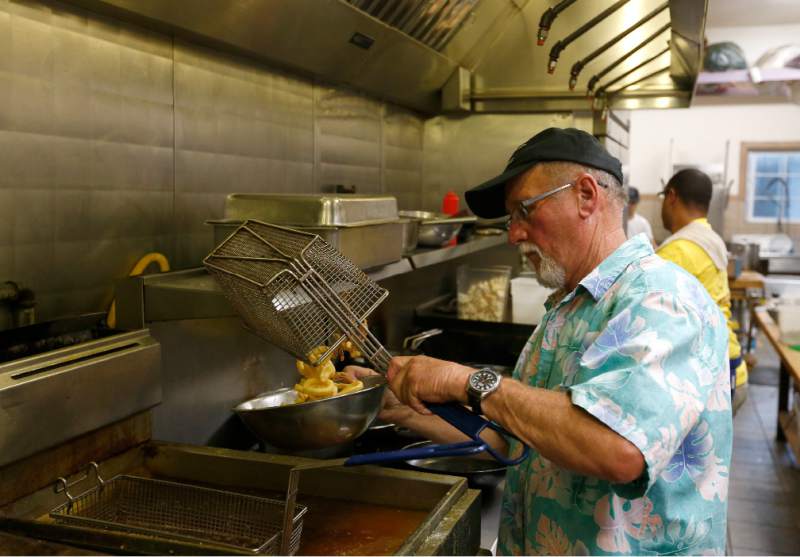 Tip: Call, or check Facebook before heading out to Stormy's. In the winter, coastal torrential weather closes roads, power outages happen now and then year-round, and if the family has an emergency or goes on vacation, they shut the doors.
Too, if you've got your heart set on that prime rib, show up by 5:30 p.m. or so to guarantee you score some of that slab. You know, that big, pretty piece of beef is being paraded around the dining room.
Carey Sweet is a Santa Rosa-based food and restaurant writer. Read her restaurant reviews every other week in Sonoma Life. Contact her at carey@careysweet.com.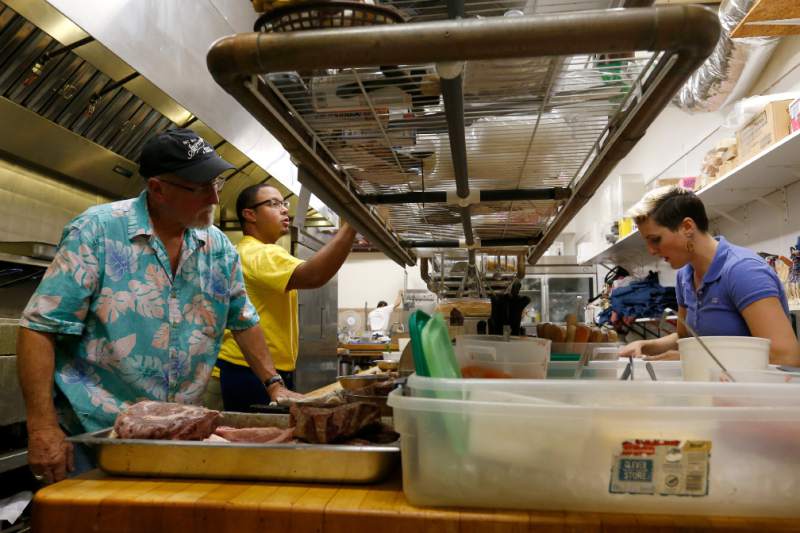 Photography by Alvin Jornada.
Looking for more things to do in Sonoma County? Click here