The holidays are over and a new year looms. If your resolutions include cooking more, taking care of yourself, being more creative or simply enjoying the Wine Country life, here are some ideas for achieving your goals.
Mealtime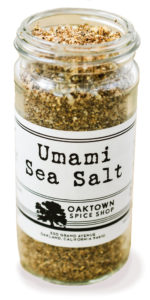 Salt of the Earth
Ooh, Mommy! This Umami Sea Salt, flavored with black garlic and shiitake mushrooms, adds savory, earthy, meaty deliciousness to soups, stocks, roasted meats and grilled fish. Umami (Japanese for yummy) is the sensory ability of certain foods, among them soy and Worcestershire sauce, miso, mushrooms, tomato paste and Parmesan, to round out other flavors and add depth to any recipe. Just think how many ingredients you won't need if you keep this savory salt on hand.
$12.95, Shed Healdsburg, 25 North St., Healdsburg, 707-431-7433, healdsburgshed.com

Sweet Surprise
As if the dessert a chef whipped up wasn't decadent enough, a few drizzles of BLiS kettle-cooked maple syrup that's aged in bourbon casks has a certain je ne sais quois that you won't get with the grocery store stuff (made of high-fructose corn syrup. Yuck.). Think of it as an investment in your sweet tooth.
$29.95, Williams-Sonoma, 605 Broadway, Sonoma, 707-939-8974, williamsonoma.com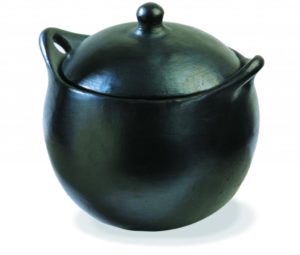 Hot Pot
The food world is abuzz over the La Chamba soup and stew pot. Gourmands may have just discovered it, but in Colombia, these clay pots have been used for more than 500 years. Best for hearty stews and beans, you can use them on the stove, in the oven and over live coals. This lovely form certainly knows a thing or two about function.
$98, Brama, 493 First St. W., Sonoma, 707-935-3717, bramacookware.com
For the Artful Eye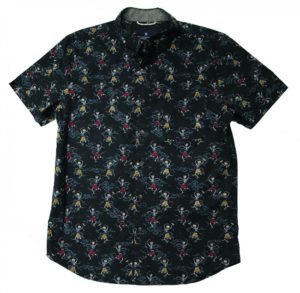 Dead Cred
Behold the Sacred Eye Woven shirt from Roark Revival, a surf/skate/adventure company that follows the mysterious "Roark" on his globe-trotting travels. From the recent Himalayan Halfway House collection, this item has a story involving dancing skeletons and beer. You make up the details as you invite admirers to gaze deeply into your mystical shirt.
$65, Soulriders, 404 Mendocino Ave., Santa Rosa, 707-978-3810, facebook.com/soulriders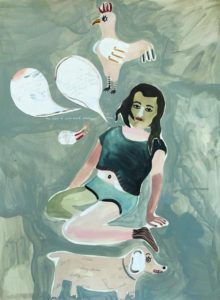 Collect 'Em All
Sebastopol artist Grace Levine is an obsessive collector of antique toys and flea-market kitsch that most of us would overlook. Incorporating, in this case a stuffed 1950s autograph dog and chicken tea cozy, into her artwork, she creates floaty dreamscapes of thought and fancy. Her "Austin Texas The Very Loved Autographed Dog From Uncommon Objects" is made of gouache, watercolor, acrylic, pencil and glue on paper, 22 inches by 30 inches.
$1,200, Kitty Hawk Gallery, 7203 Bodega Ave., Sebastopol, 707-861-3904, kittyhawkgallery.com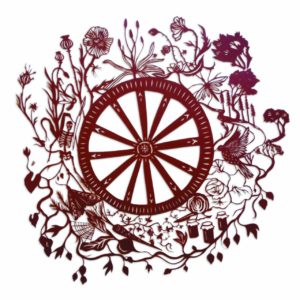 Cut It Out
Santa Rosa's Catherine Sieck creates paper cutouts so intricate it's hard to believe that a sharp blade and imagination are the only tools of her trade. Sieck also creates shadow puppetry from her cut-paper art, as well as murals that can be found around the county. Her pieces are all originals, and when they go up for sale on her website, they sell out almost instantly. $350 for "Barking at the Bastille," catherinesieck.com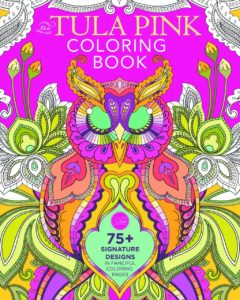 Get Out the Crayons
Fabric designer Tula Pink's "The Tula Pink Coloring Book: 75+ Signature Designs in Fanciful Coloring Pages," channels the inner 6-year-old in all of us. The grown-up coloring book trend gives reason to get out those crayons again, and this stylish black and white book is filled with swirling nature scenes in the abstract, just begging for creativity of your own.
$15.99, Quilted Angel, 200 G St., Petaluma, 707-763-0945, quiltedangel.com
Dress-Up

Wigging Out
Hair is a gal's crowning glory, except when it looks like someone put a small pet up there. Whether you're looking for a little fashion fun — who wouldn't love to go blonde for a day? — or need some faux locks, Gardeaux Wigs are made of 100 percent human hair. Styled and colored in Santa Rosa to look like you've just walked out of the salon, these wigs can be curled, flat-ironed and even cut.
$300-$1,500, etsy.com/shop/GardeauxWigs
Kick Your Heels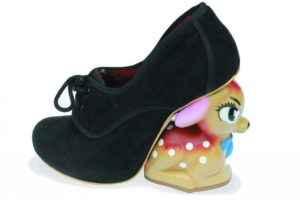 There's no doubt you'll be the talk of the party in these Bella Vita pumps. They're wearable art that you'll want to save for special occasions like, say, going to work or that uninspired PTA meeting. We're especially fond of the little Bambi at your heels, but the mini Asian tableau takes your breath away.
$175-195, Bella Vita, 471 First St. W., Sonoma, 707-935-8206, bellavitasonoma.com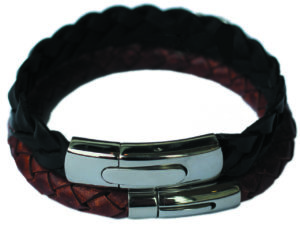 Wrist Bling
There are only a handful of jewelry items that actually look good on men. Pinky rings aren't one of them. But these handsome leather bracelets, from the "Jewelry in the Vineyard" collection, are made in Sonoma and definitely make the sexy list.
$62-$75, Scott Lyall Clothes for Men, 115 E. Napa St., Sonoma, 707-933-8770, scottlyallclothes.com
FUN & GAMES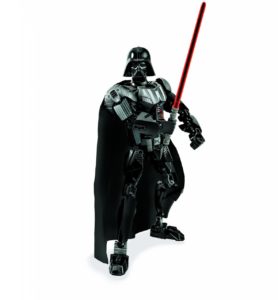 Sith On It
If you think only small boys love Legos, try giving a set to a grown-up and watch the squeals of delight. Pair with a Star Wars theme, and you can forget getting any chores done for the weekend. This Lego Dark Lord has gone to pieces (160 to be exact) with fully posable limbs, fabric cape and red light saber.
$38, The Brick Hutt, 420 Mendocino Ave., Santa Rosa, 707-575-4888, thebrickhutt.com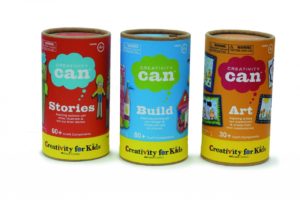 Fun for Fidgety Kids
When the weather is too nasty for kids to go outside, let them unleash their energies indoors with Creativity in a Can by Faber-Castell. Using their imagination and the materials in the cans, children experience a hands-on activity that helps them develop problem-solving and critical-thinking skills. Budding artists make their own masterpiece using paper frames, embossed rubbing plates and colored pencils. The Build can comes with more than 80 items for designing and constructing with wooden sticks, plastic foam shapes and yarn. With the Stories can, kids write and illustrate their own book, and then act out their stories.
$10, Village Art Supply, Montgomery Village Shopping Center, 715 Hahman Drive, Santa Rosa, 707-575-4501, villageartsupplies.com