Here's a selection of some of our favorite, and most popular, videos from 2016.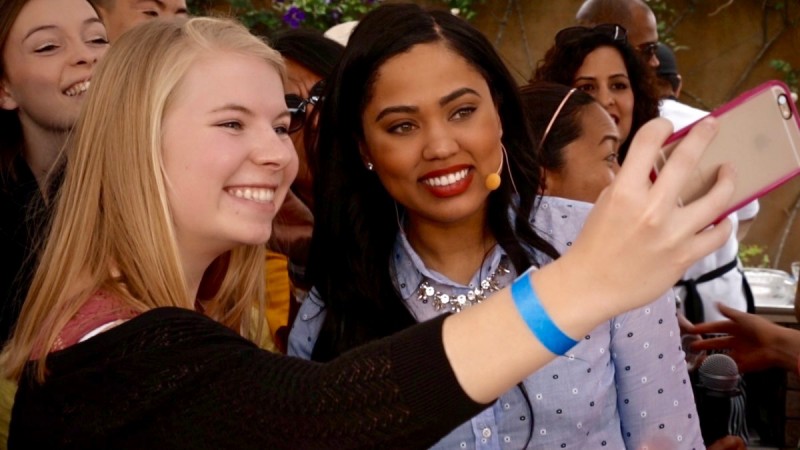 SUNSET CELEBRATION WEEKEND AT CORNERSTONE SONOMA
Celebrity chefs Ayesha Curry, Tanya Holland, Amanda Haas and Ludo Lefebvre shared some of their favorite recipes in Sunset Magazine's new test kitchen at Cornerstone Sonoma. Video by: Joshua Dylan Mellars.
CRUISIN' THE BOULEVARD: PETALUMA'S SALUTE TO AMERICAN GRAFFITI
Classic cars cruise Petaluma, California to salute George Lucas's coming-of-age movie American Graffiti… Click the video to turn up the music and ride in style! Video by: Joshua Dylan Mellars.
Sonoma Magazine commemorates the 100th anniversary of Jack London's death with a trilogy of video tributes. Filmed at the writer's beloved Beauty Ranch in Glen Ellen, the pieces resonate with the words of Jack London.  The homage was narrated by actor Mark Cohen and directed by award winning filmmaker and Sonoma County native Joshua Dylan Mellars. Enjoy!
"I ride over my beautiful ranch. Between my legs is a beautiful horse. The air is wine. The grapes on a score of rolling hills are red with autumn flame. Across Sonoma Mountain wisps of sea fog are stealing. The afternoon sun smolders in the drowsy sky. I have everything to make me glad I am alive. I am filled with dreams and mysteries."
"I am the sailor on horseback! Watch my dust! Oh, I shall make mistakes a-many; but watch my dreams come true…Try to dream with me my dreams of fruitful acres. Do not be a slave to an old conception. Try to realize what I am after."
"I would rather be ashes than dust! I would rather that my spark should burn out in a brilliant blaze than it should be stifled by dry-rot. I would rather be a superb meteor, every atom of me in magnificent glow, than a sleepy and permanent planet. The proper function of man is to live, not to exist. I shall not waste my days in trying to prolong them. I shall use my time."
LAVENDER HARVEST IN SONOMA COUNTY
Sonoma Magazine celebrates Lavender Month at Matanzas Creek Winery in Santa Rosa. Video by Sofia Englund.
4TH OF JULY FIREWORKS AT THE GREEN MUSIC CENTER
Happy 4th of July from Sonoma Magazine! Video by Joshua Dylan Mellars.
LATE AFTERNOON VIEWS AT CRANE CREEK REGIONAL PARK
Sonoma Magazine's digital editor Sofia Englund sends sunny greetings from the Sunset Trail in Crane Creek Regional Park.
COWS AT TAYLOR MOUNTAIN REGIONAL PARK

Sonoma Magazine's digital editor Sofia Englund has a cows encounter of the third kind at Taylor Mountain Regional Park.


A rare supermoon on the rise over Sonoma County. Video by Joshua Dylan Mellars.