Miss summer already? Here's a TBT gallery looking back at this summer's celebrity fundraisers and events in Sonoma County.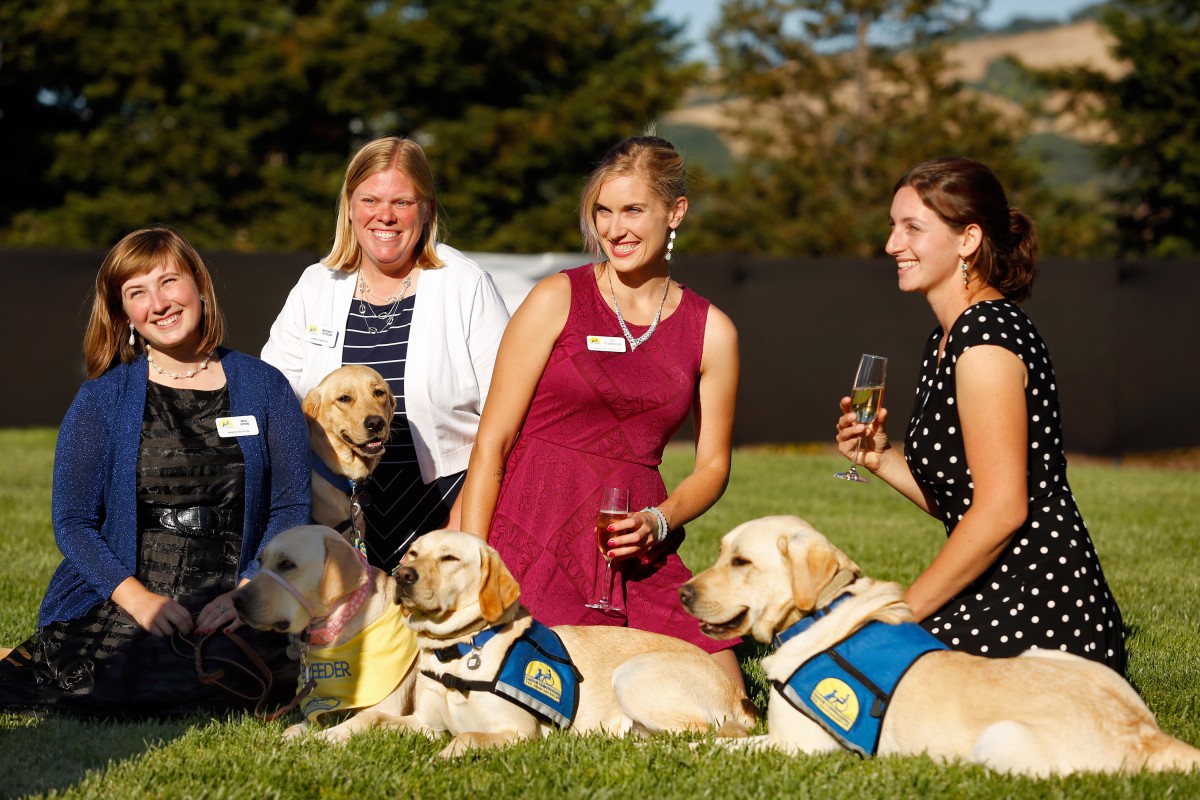 Canine Companions for Independence: Helpful Pups Shine at Sit. Stay. Sparkle
Were dogs allowed at the tasteful food-and-wine gala that unfolded June 18 at a park-like spot in southwest Santa Rosa?
Why, they were downright essential.
Wiggly puppies and trained, mannerly service dogs utterly enchanted attendees that afternoon at the national headquarters of Canine Companions for Independence. The occasion was called: Sit. Stay. Sparkle.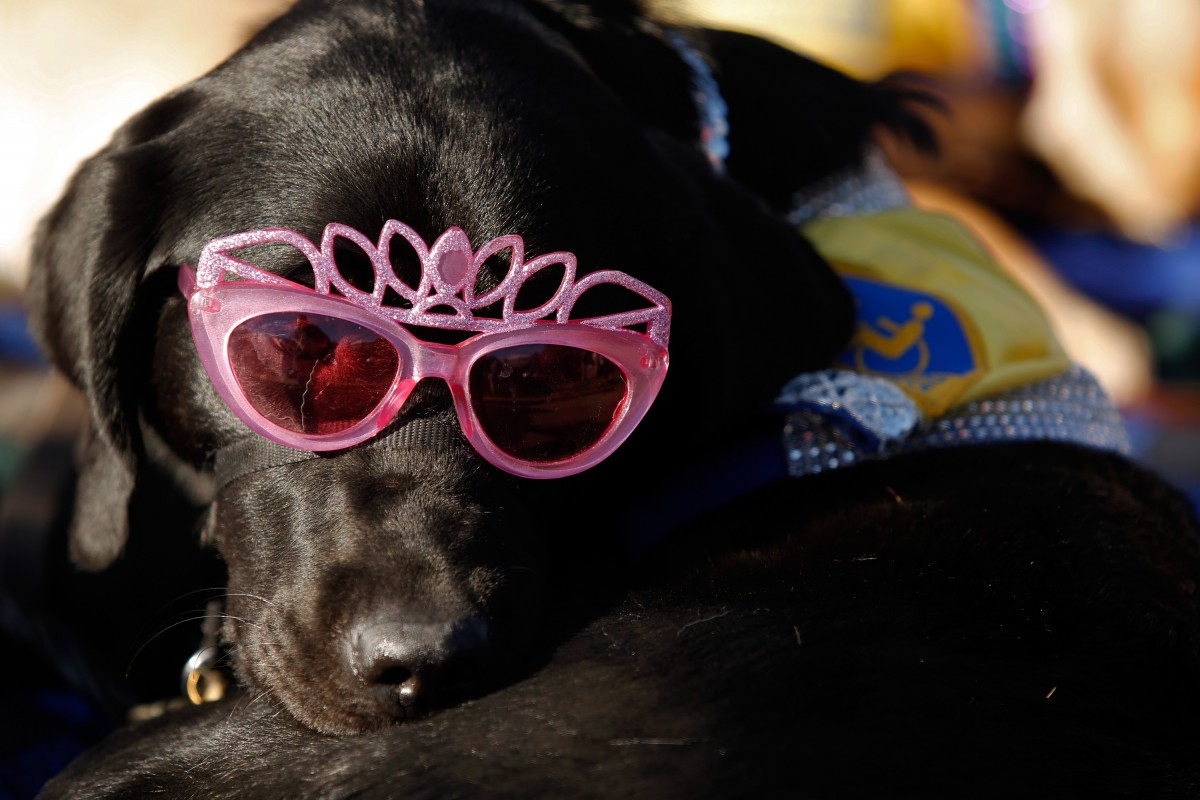 Guests met and heaped adoration on some of the pups that will become service dogs for people with disabilities. Adult dogs demonstrated the skills that make them indispensable to the grateful people who receive training and a canine companion from CCI, at no cost.
There was an auction and a testimonial from a woman with impaired hearing whose life has been changed by her Canine Companions for Independence dog.
Supporters sampled and sipped, fell in love with one dog after another and toured the home of the organization that since its founding in Santa Rosa in 1979 has greatly enhanced the relationship of mankind and its best friends.
Photos by Alvin Jornada.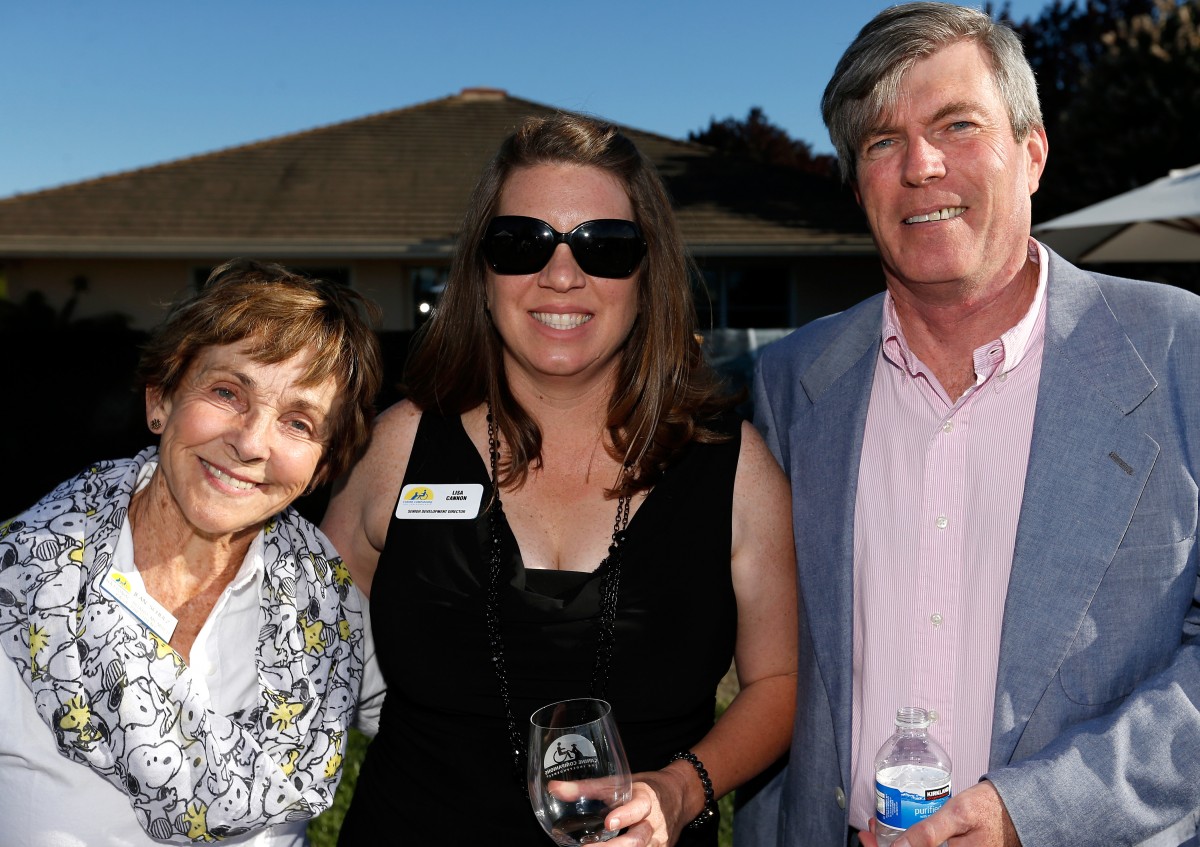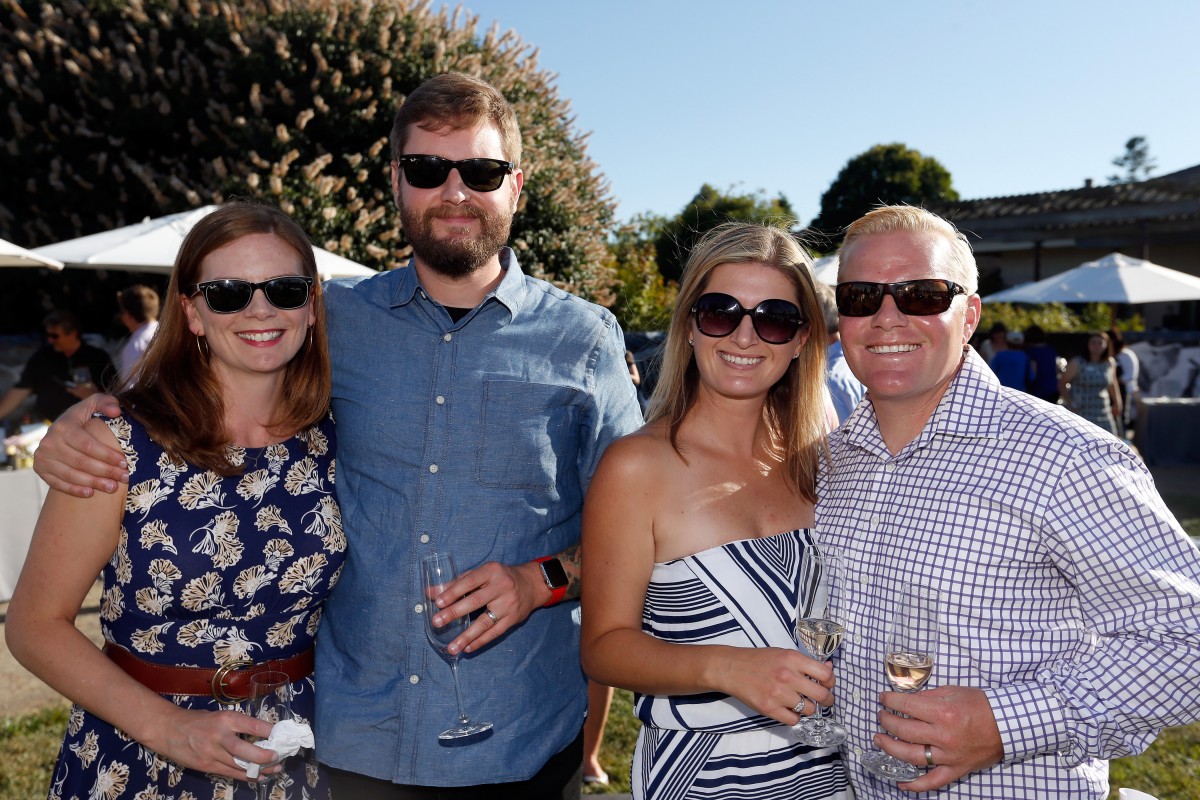 Hanna Boys Center Fundraiser Barbecue: Helping Hand for Farmers-to-Be
Home, for most residents of Sonoma Valley's life-altering Hanna Boys Center, was a million miles away from the wholesome, constructively demanding environs of the ranch or farm.
A neighborly barbecue at Hanna on July 9 raised money to expand the residential school's eff…orts to introduce agriculture to the boys and perhaps prepare them for careers that involve working with the land or the environment.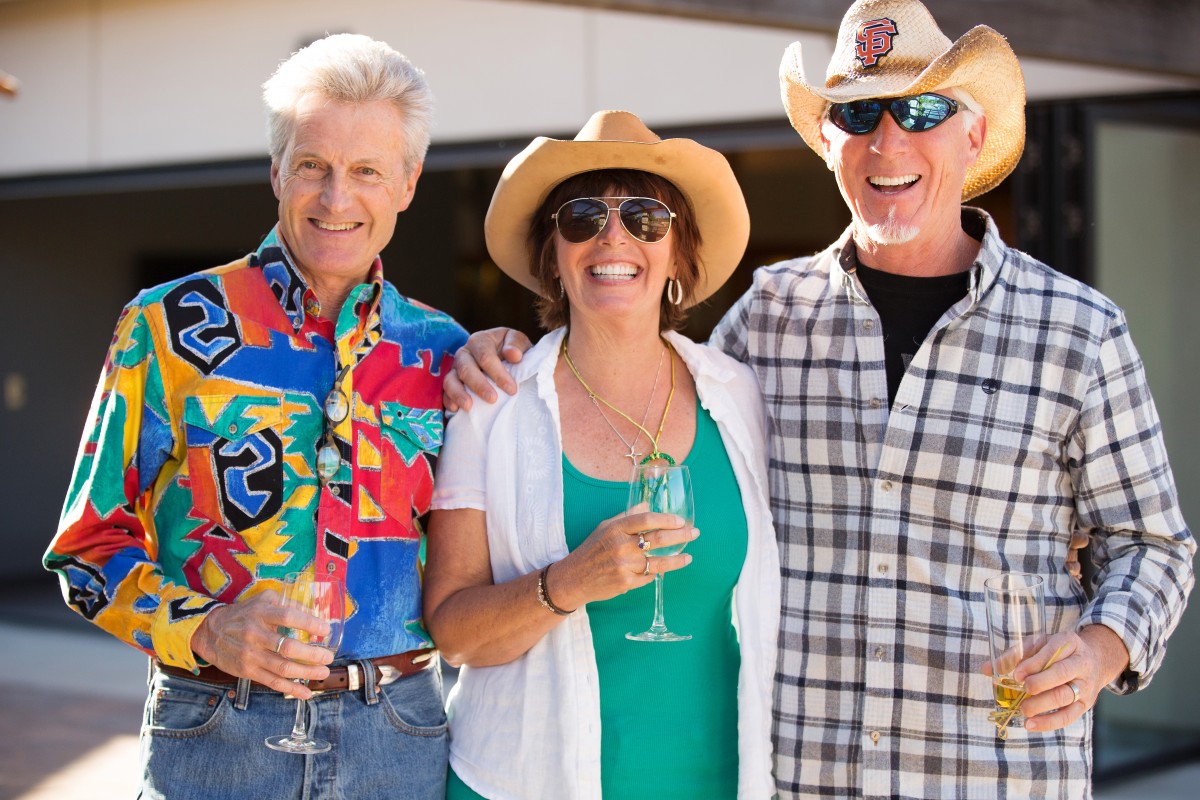 Guests savored wine, enjoyed appetizers and a meal of grilled tri-tip and chicken, and strolled the grounds and facilities of the 71-year-old school for troubled boys. Some of the students greeted the diners and shared tales of how Hanna and its ag program are helping them.
The occasion, dubbed "On Our Way to the FFA," also featured live and silent auctions and a fund-a-need appeal that will boost e…fforts by the center's Archbishop Hanna High School to become a chapter of Future Farmers of America.
Photos by Charlie Gesell.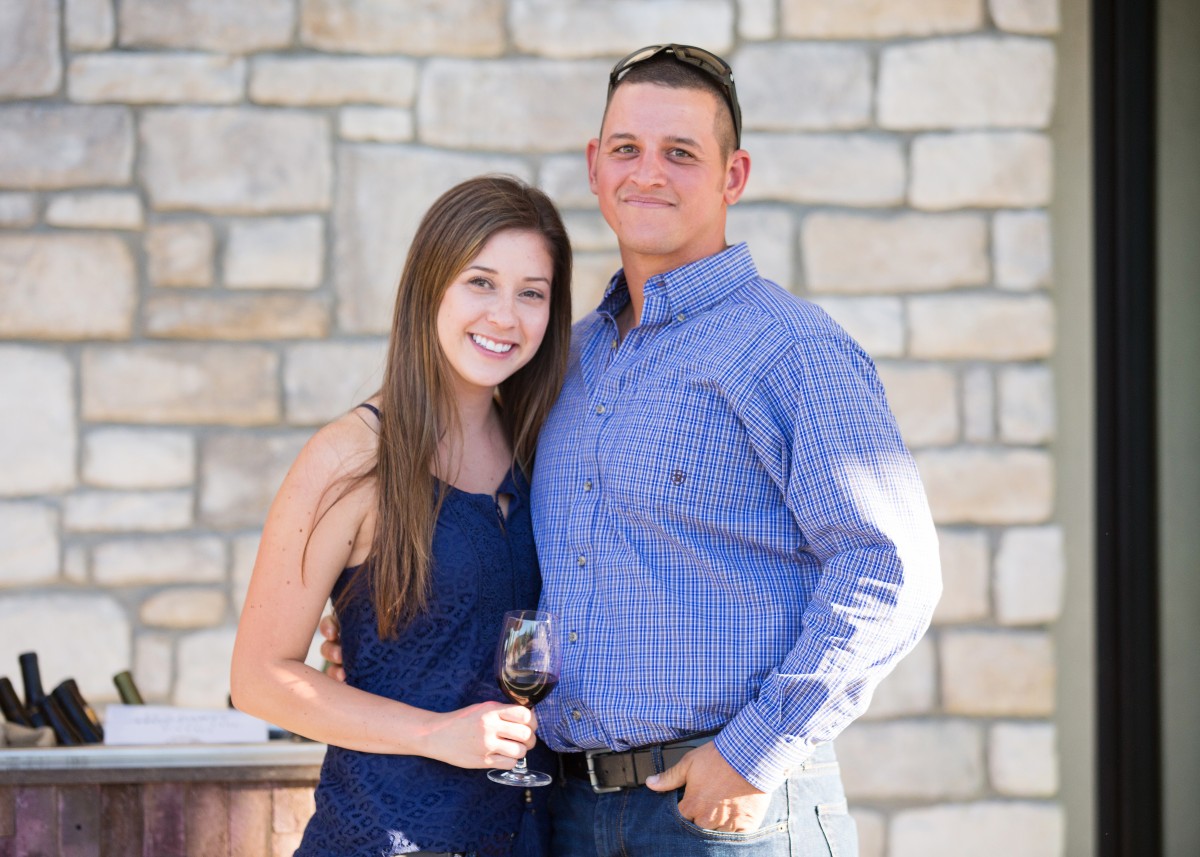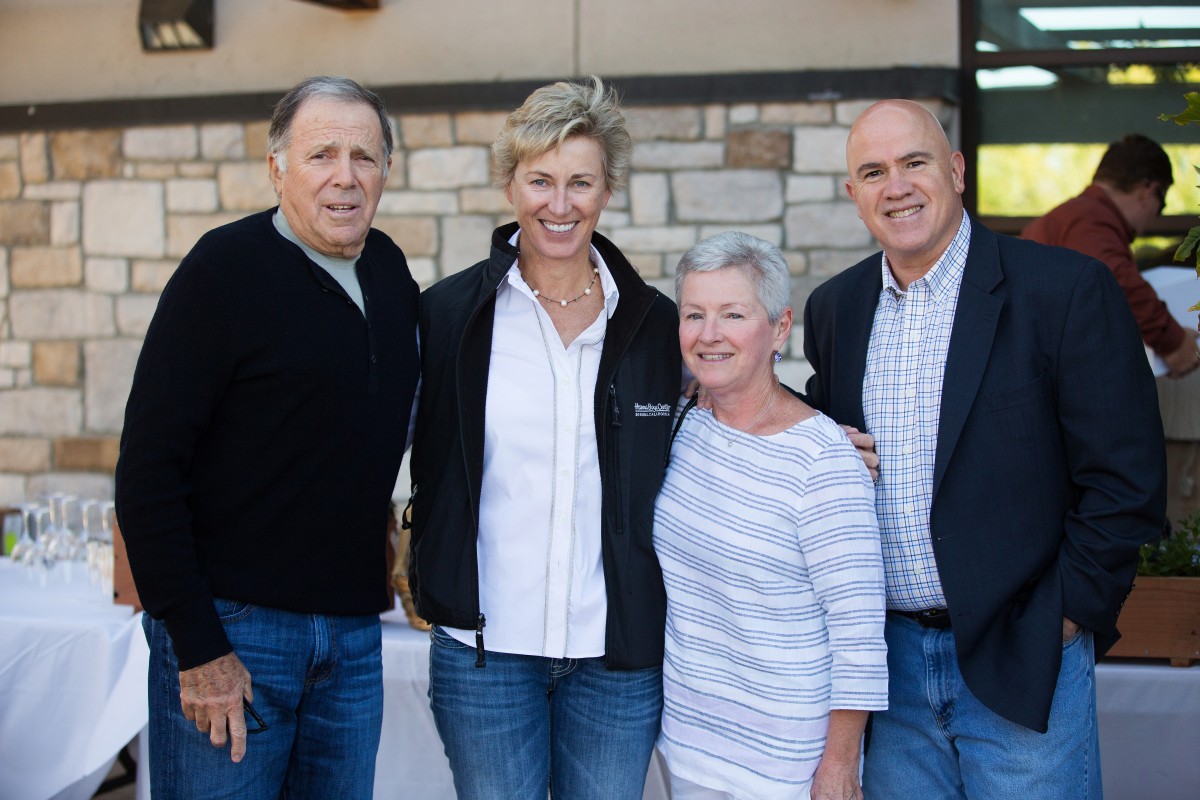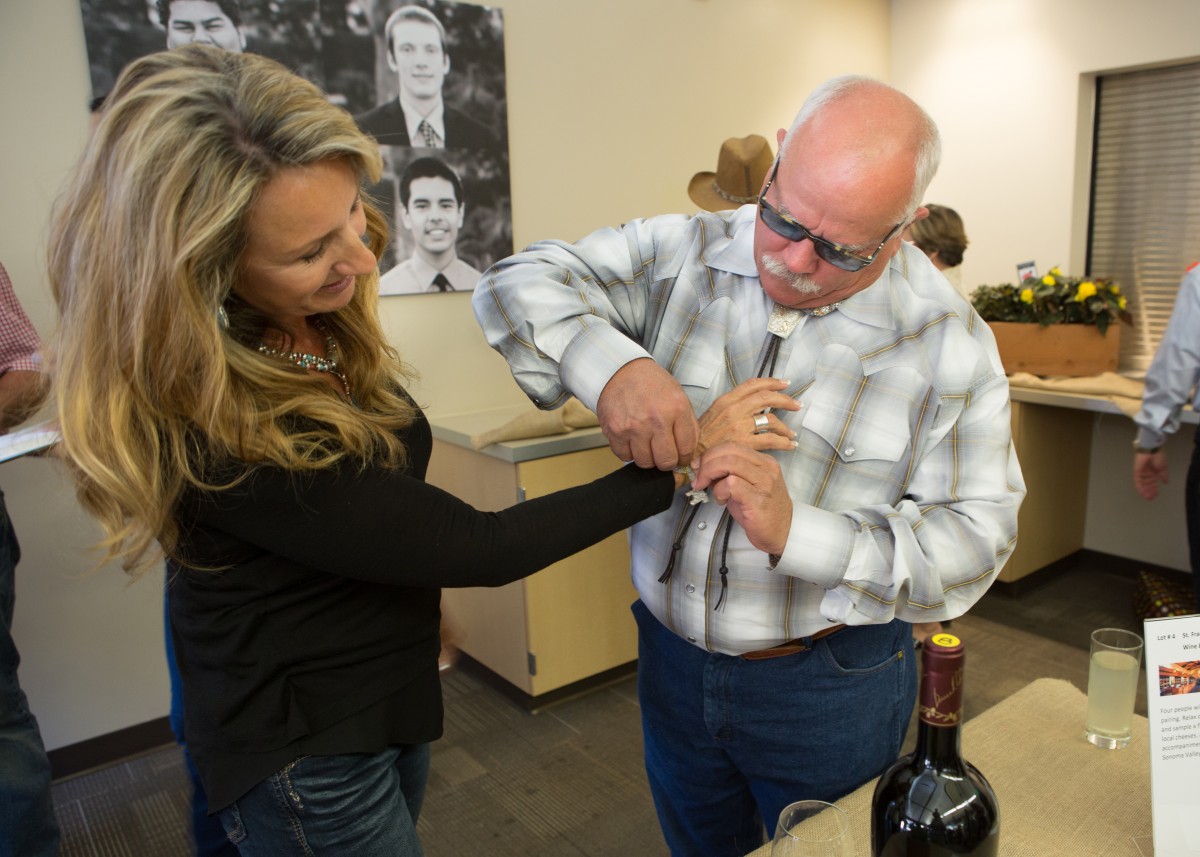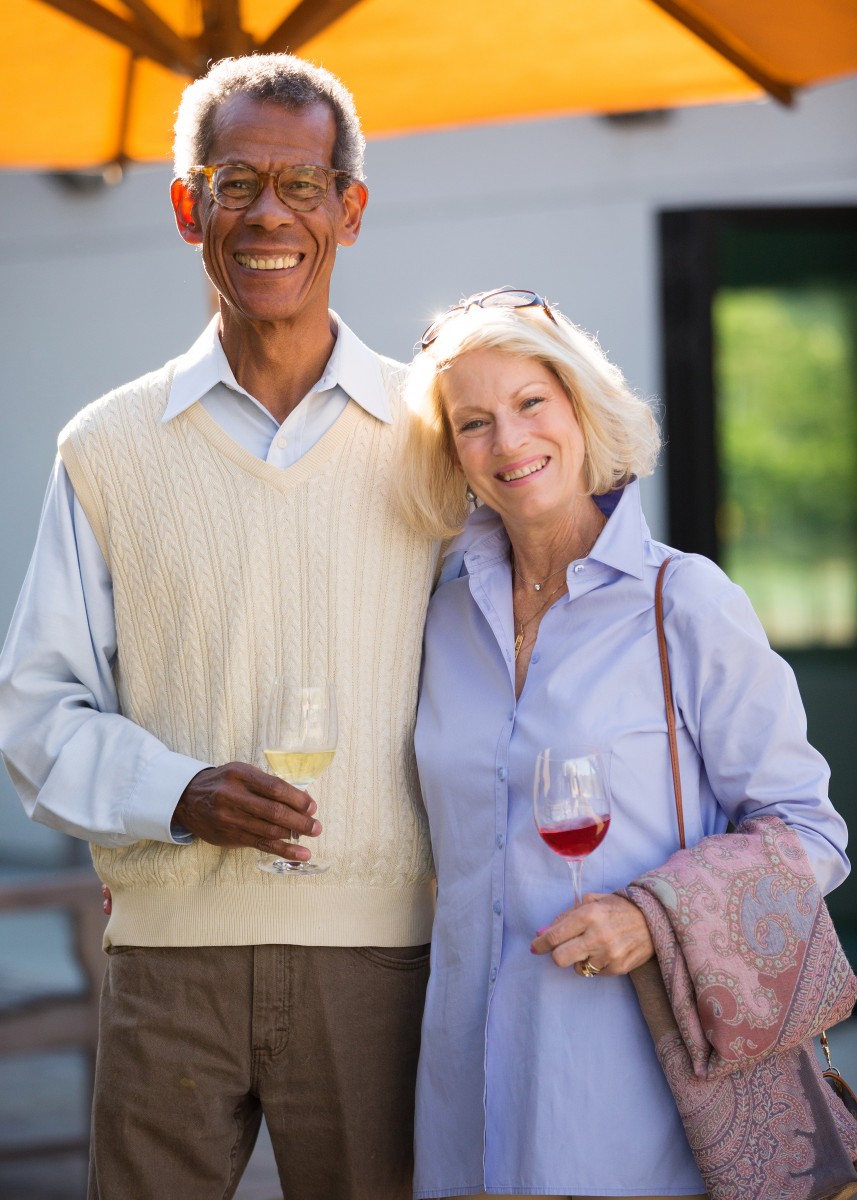 15th annual Schulz Celebrity Golf Classic: Million-Dollar Win for Good Causes
Even big-league athletes, performers and professionals became like wide-eyed li'l folks upon spotting Snoopy on June 7 at the Mayacama Golf Club in Santa Rosa.
Everybody, including the world's most adored beagle, was there for the 15th annual Schulz Celebrity Golf Classic. It raised about $1 million for local organizations that serve children.
Hosting the two-day gala were Jeannie Schulz, the widow of "Peanuts" creator Charles Schulz, and Sonoma County Children's Charities. The event was a magnet for personalities drawn by the chance to play golf on a renowned, Jack Nicklaus-designed course, visit the Schulz Museum and boost the efforts of nonprofits that include Catholic Charities, the PDI Surgery Center and the Boys & Girls Clubs of Central Sonoma County.
Actor John O'Hurley emceed the tournament dinner.  Among those seen in the happy crowd were Cheech Marin, Frankie Muniz, Kevin Rahm, Debbe Dunning, Jim Plunkett, Jim McMahon, Gregory Itzin, Bruce McGill, Danny Seraphine, Tommy Thayer, Matt McCoy, Kevin Sorbo — and Snoopy.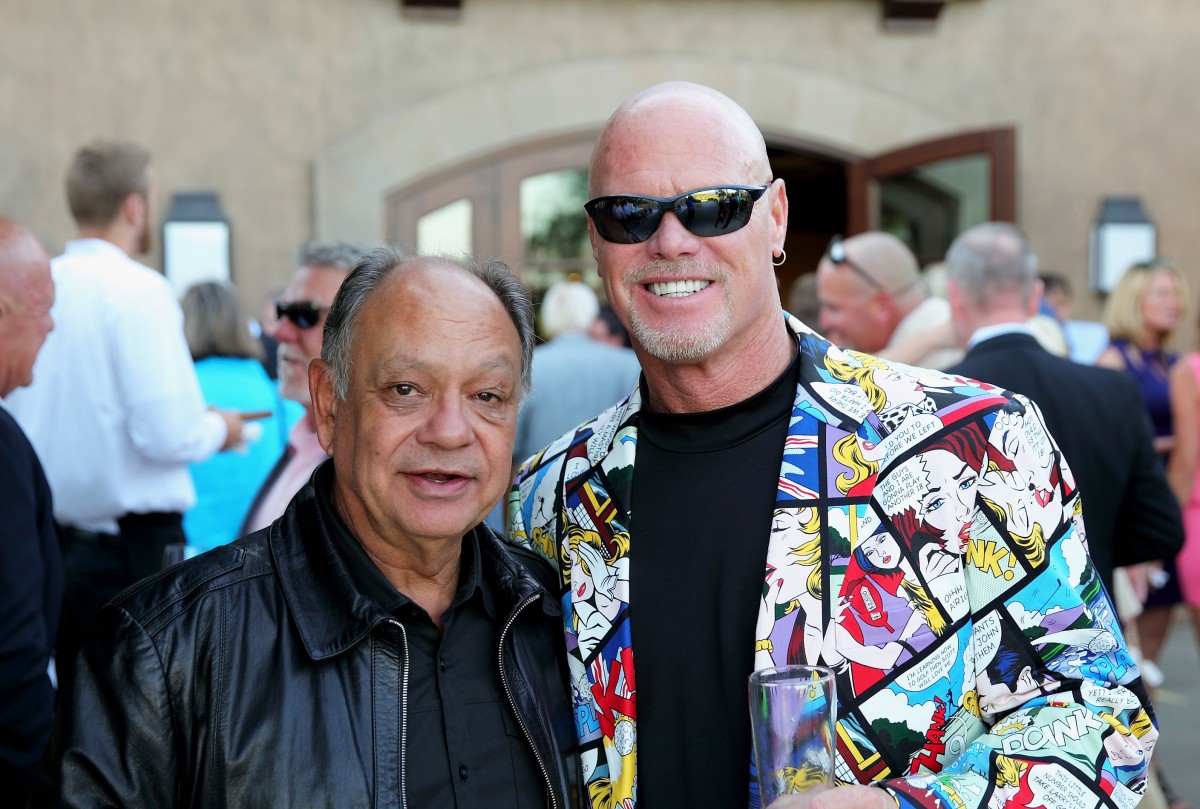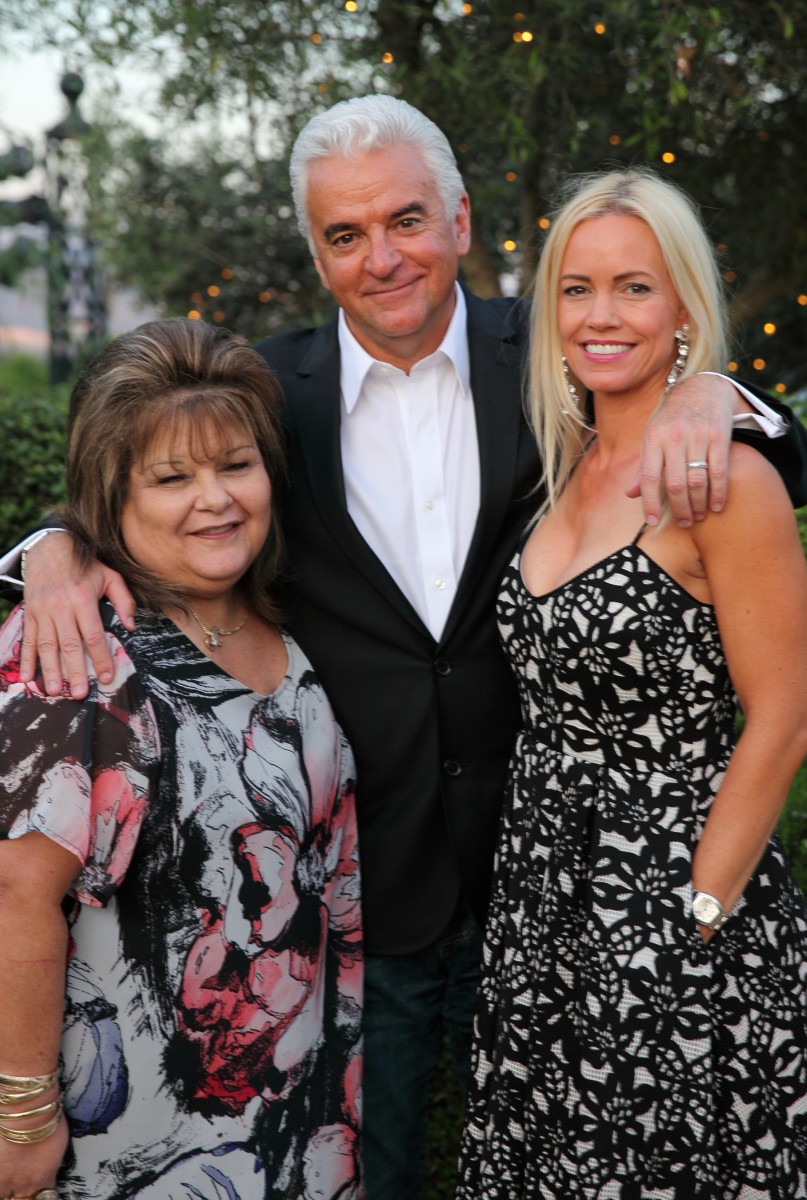 Hispanic Chamber of Commerce: Boosting Students' Dreams at The DoubleTree 
Salsa dancing and lively conversation animated the June 25 celebration of achievement and potential hosted in Rohnert Park by the Hispanic Chamber of Commerce of Sonoma County.
The occasion was Dream Big, a festive community gala and scholarship awards ceremony. Held at the DoubleTree Hilton Sonoma County, it applauded the local young people who are this year's recipients of scholarships for their pursuit of higher education.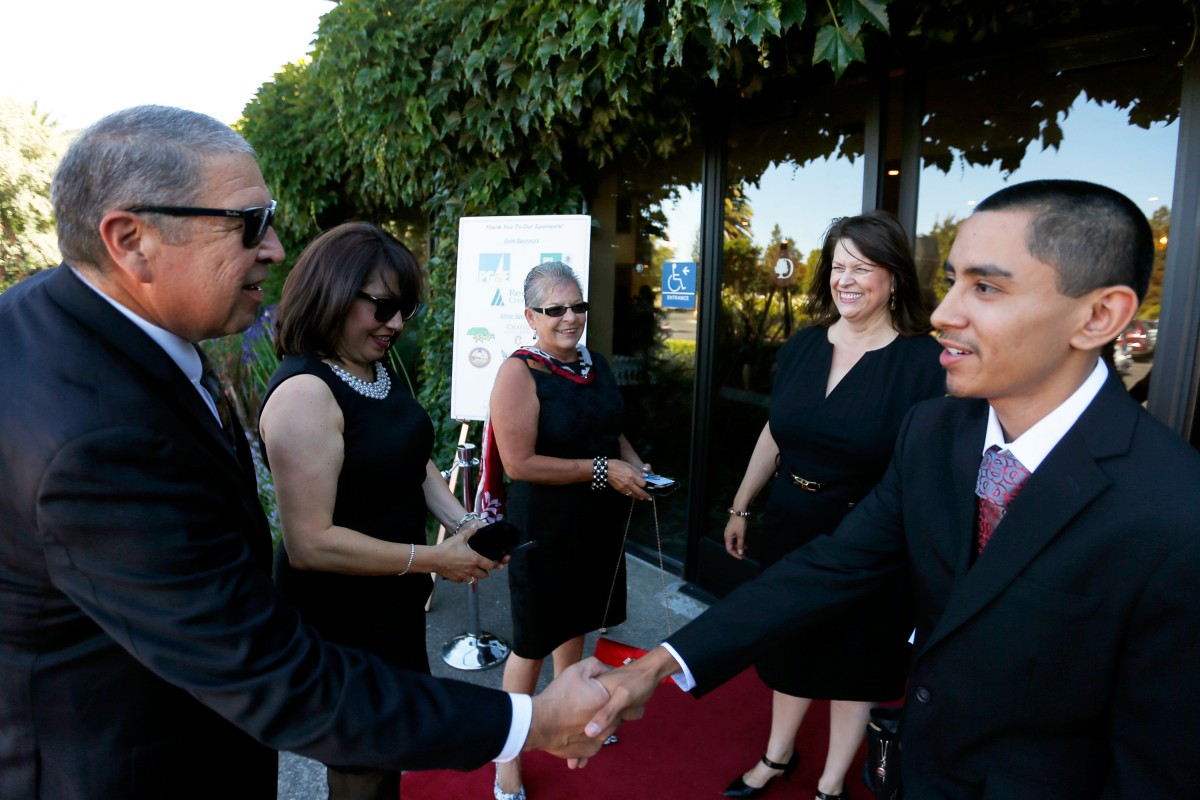 Arriving guests were greeted by students and invited to follow the red carpet to the party. There was a grand meal accompanied by wines from Chavez Family Cellars in Healdsburg. Dancers Jose Santamaria and Stephanie Campbell turned up the heat with their demonstration of a bachata dance.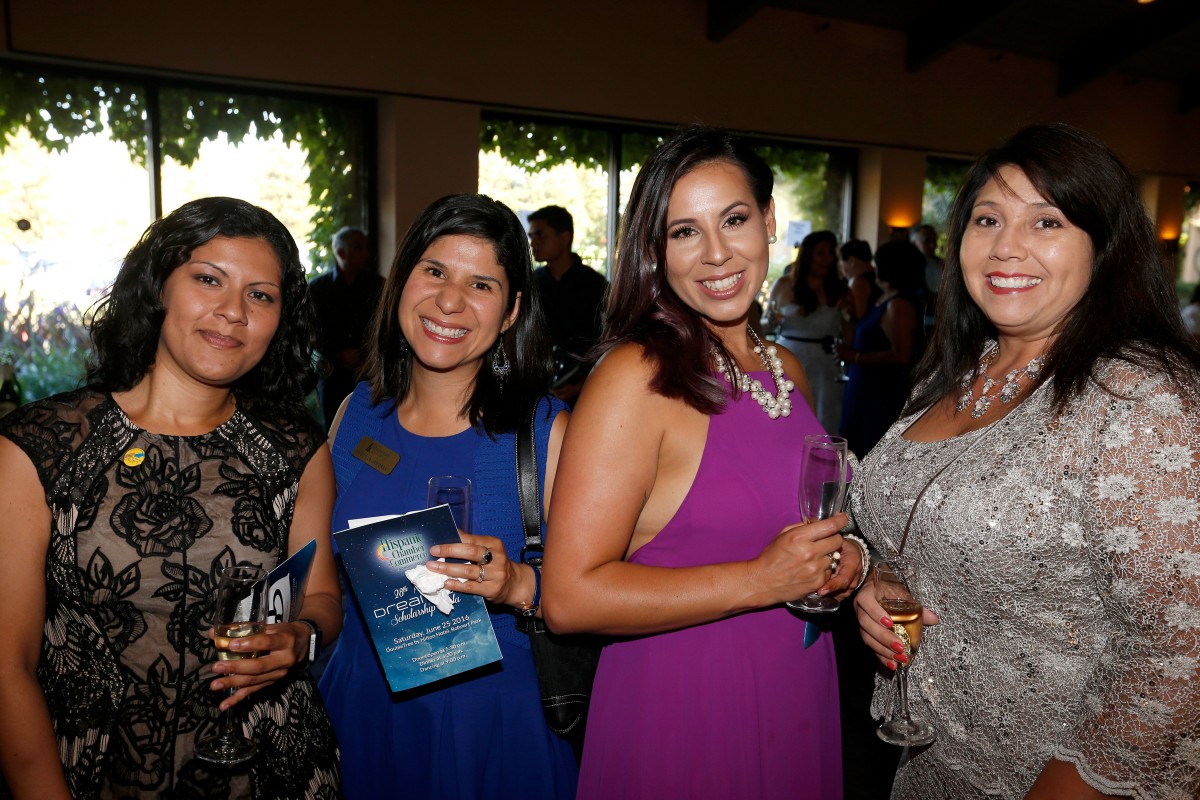 State Sen. Mike McGuire conducted the live auction that brought in money for future Dream Big scholarships. To date, the Hispanic Chamber has helped aspiring students with aid totaling some $300,000.
Photos by Alvin Jornada.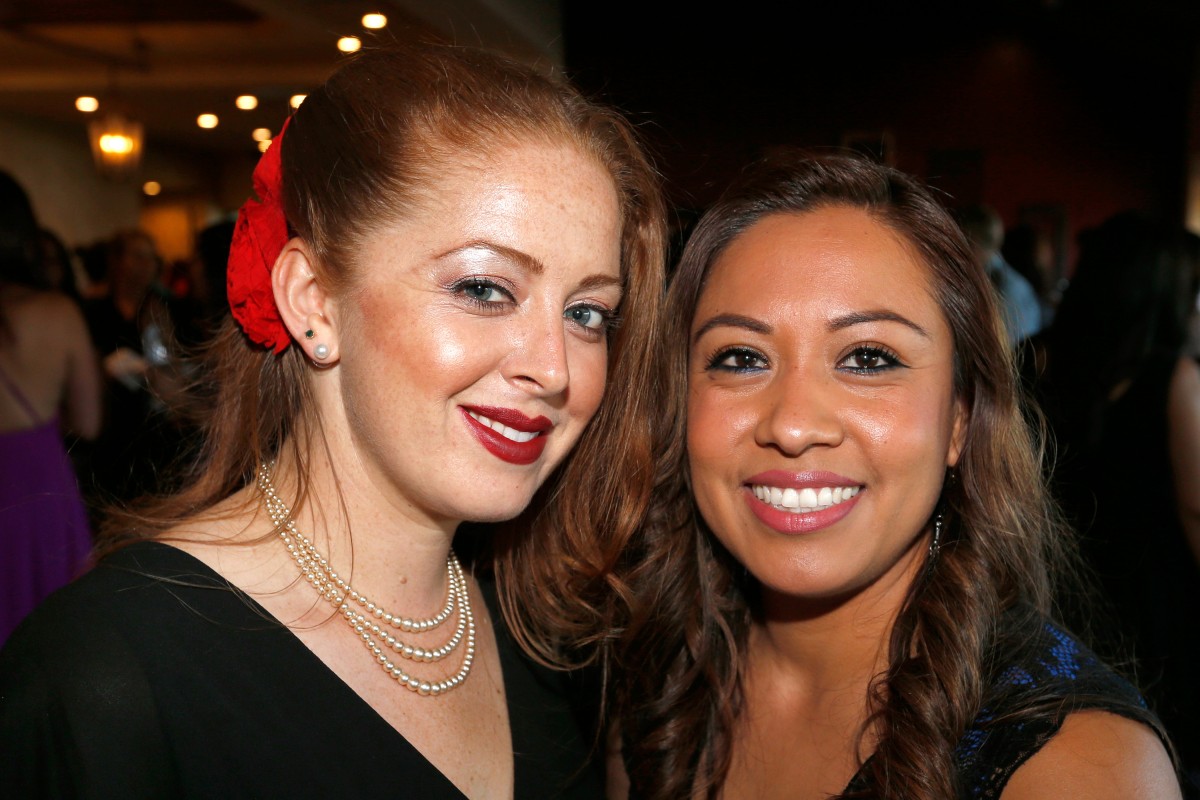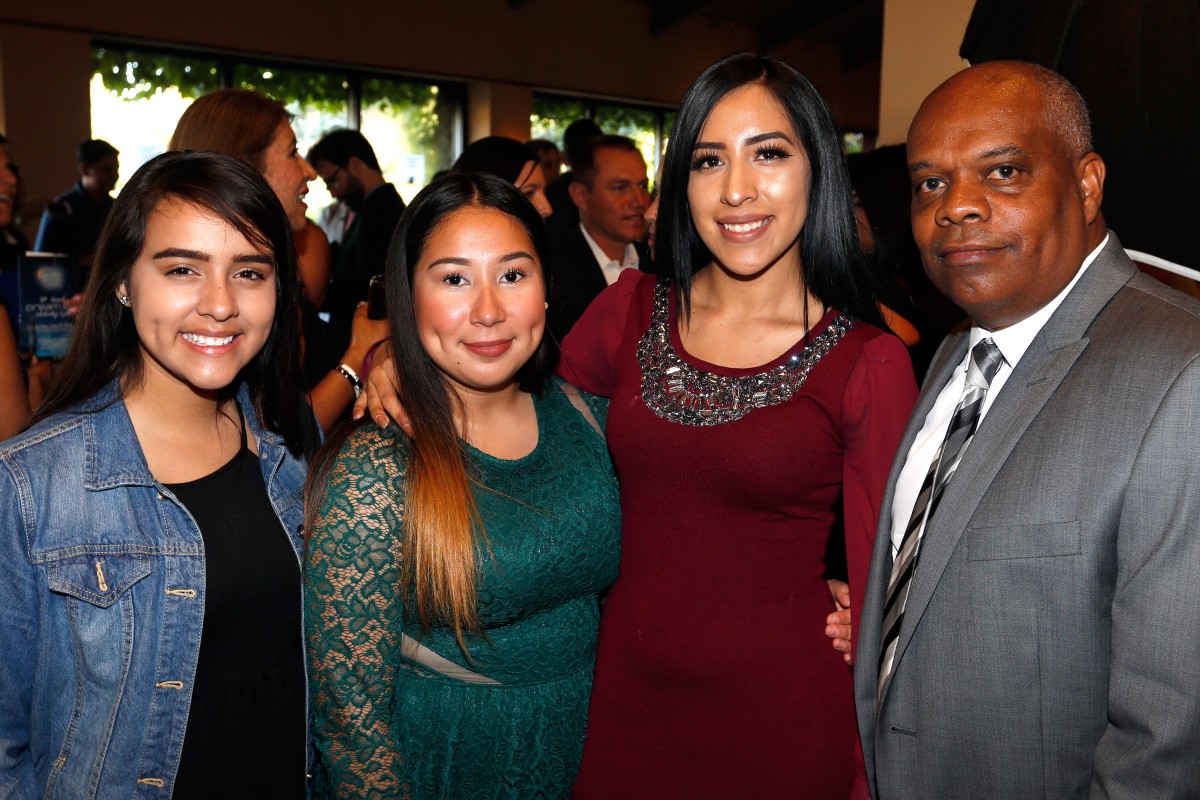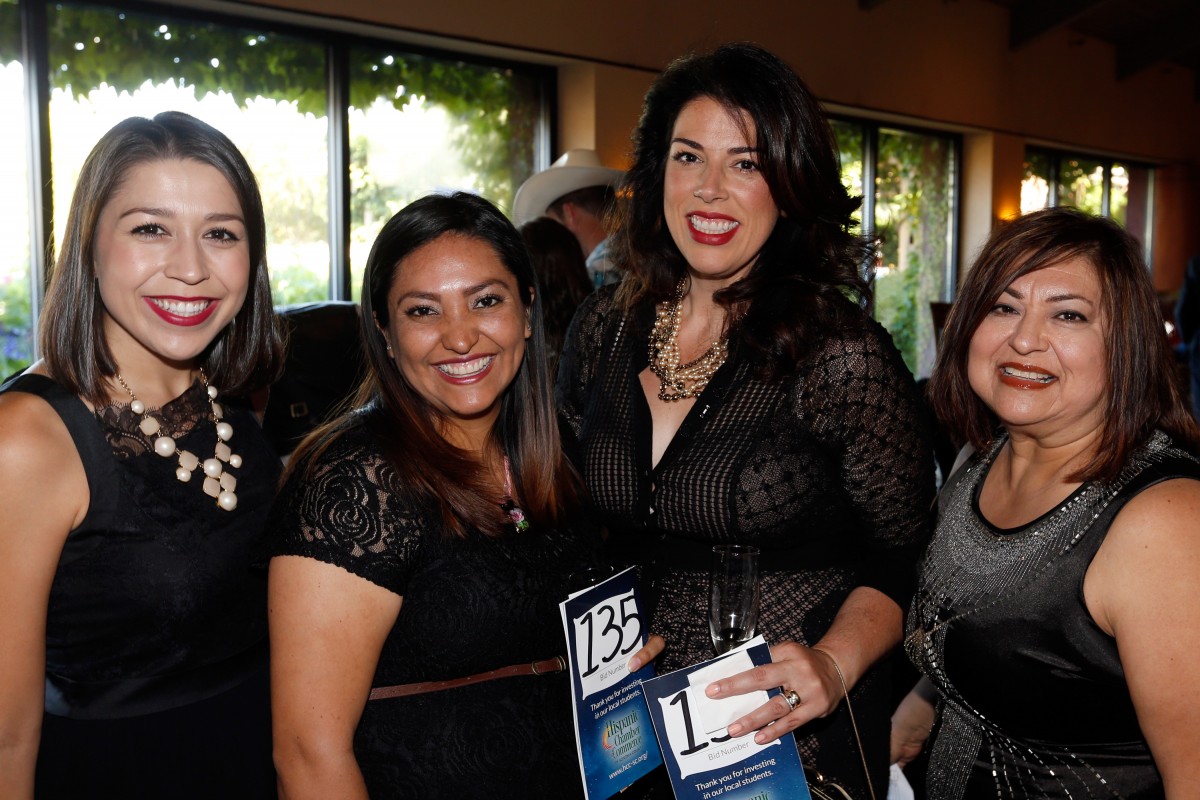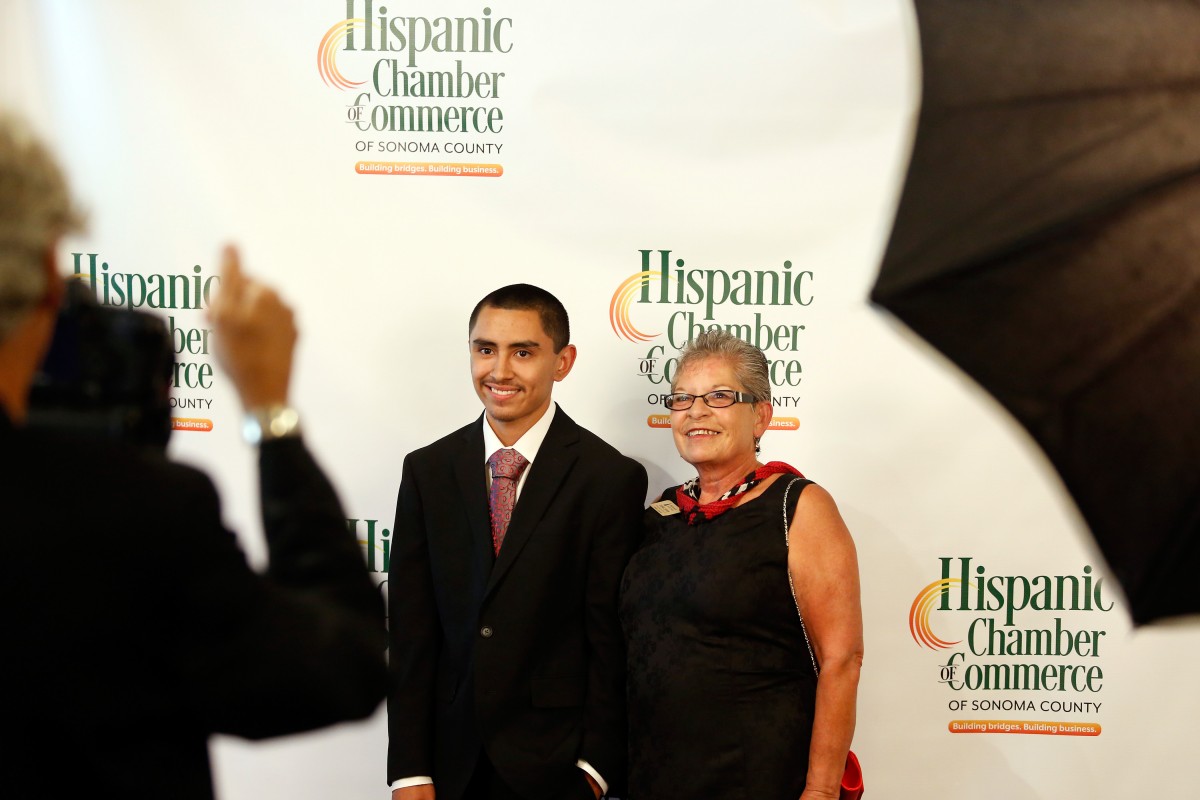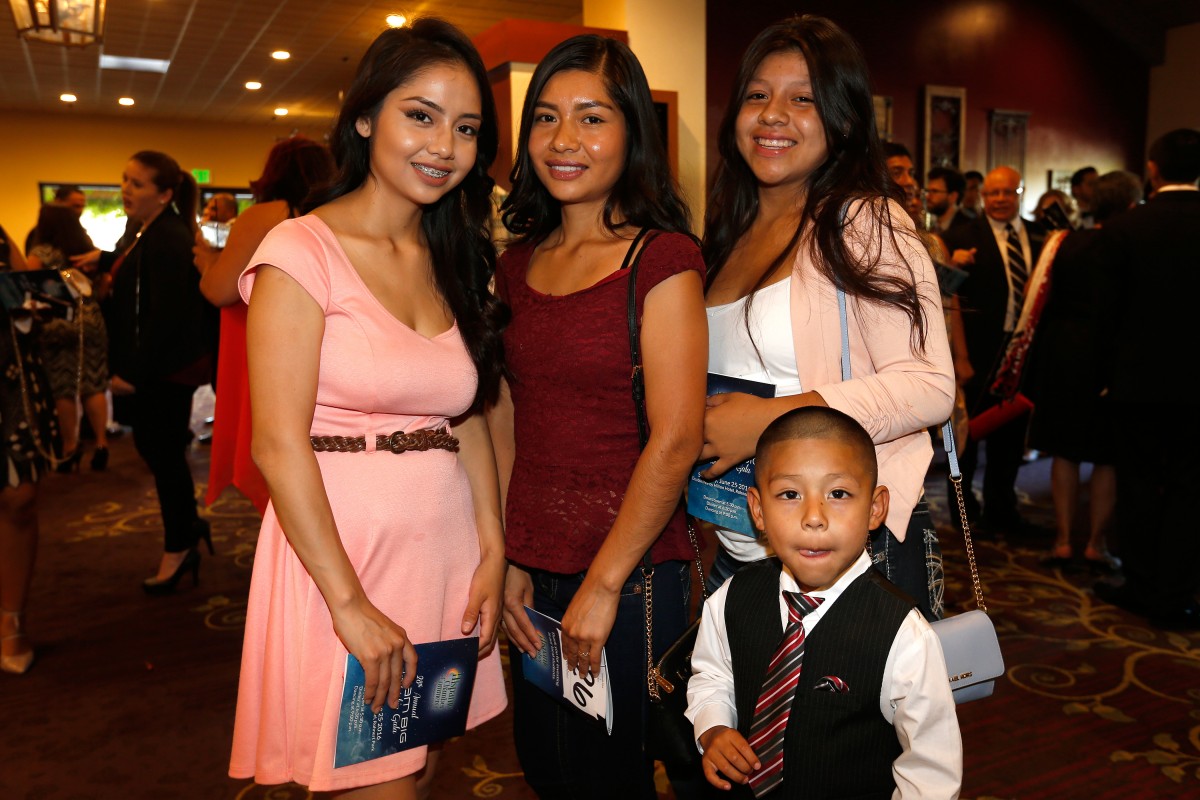 Gay Wine Weekend Welcome Party: LGBT Event of the Year Kicks Off in Sonoma
Abundant free time in the pool, on the dance floor and in the company of kindred spirits marked the June 17 to 19 Gay Wine Weekend in Sonoma Valley.
Home base for the celebration, declared the LGBT event of the year by the travel magazine ManAbout, was the MacArthur Place Hotel and Spa in Sonoma.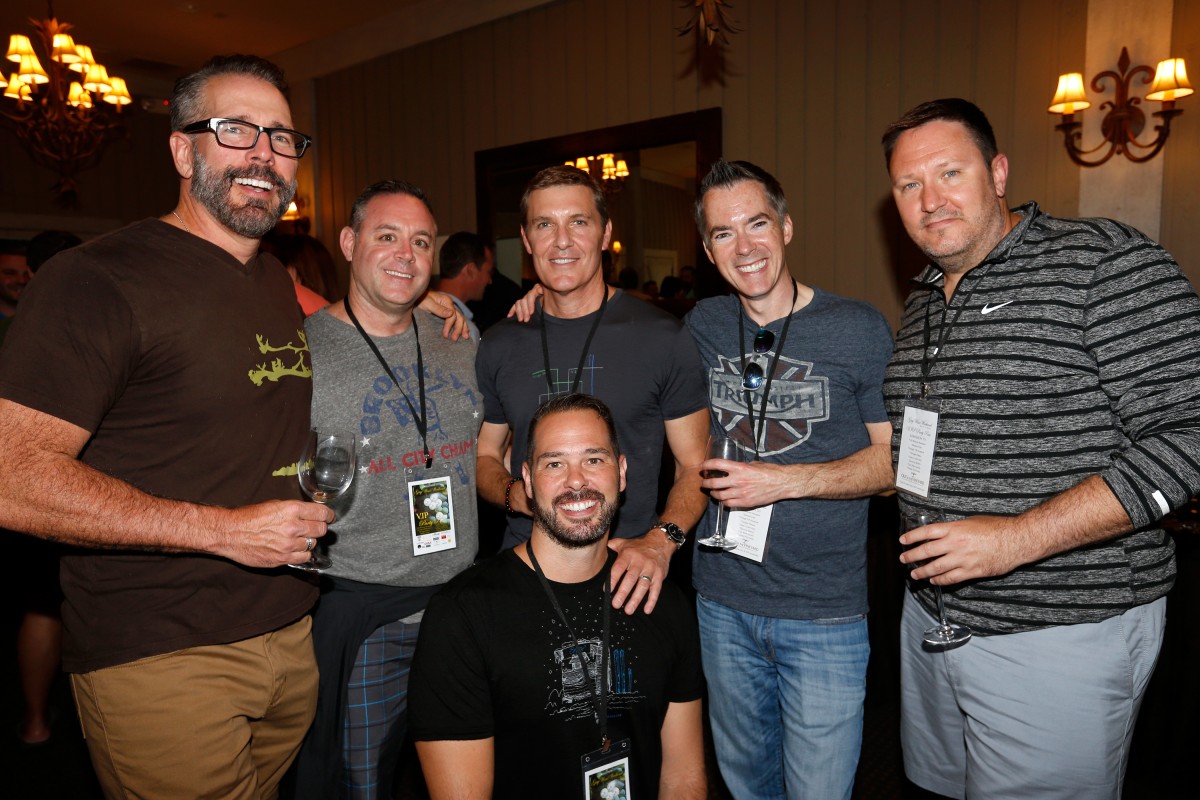 Gay Wine Weekend was conceived by Gary Saperstein and Mark Vogler, founders of the valley's Out in the Vineyard event and travel company.
It boasted winemaker dinners, VIP receptions, a wine auction, winery excursions, a sparkling wine brunch and ample time simply to savor the company and the place and the sun.
Its signature event: The Saturday night Twilight T-Dance at Chateau St. Jean winery in Kenwood.
Many guests traveled from far out of state for the getaway, which beyond being great fun, raised dollars to sustain the work of the nonprofit Face to Face, the Sonoma County AIDS Network.
Photos by Alvin Jornada.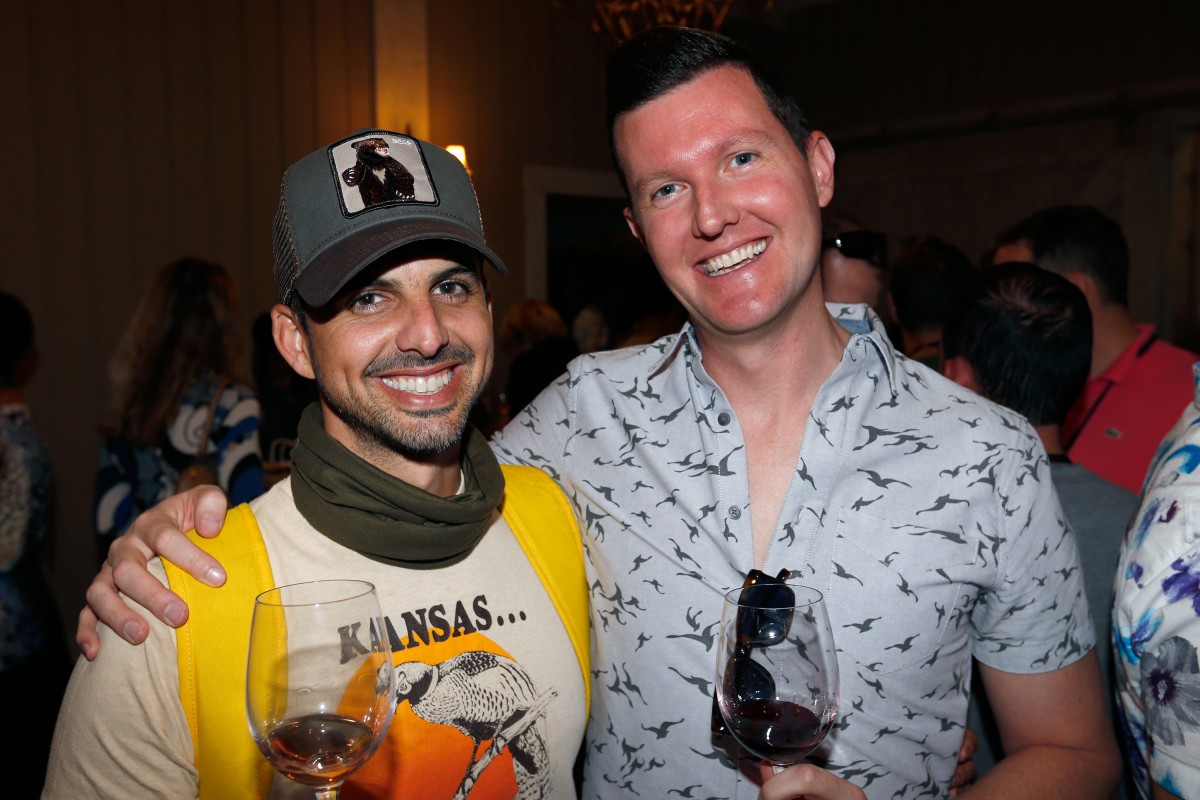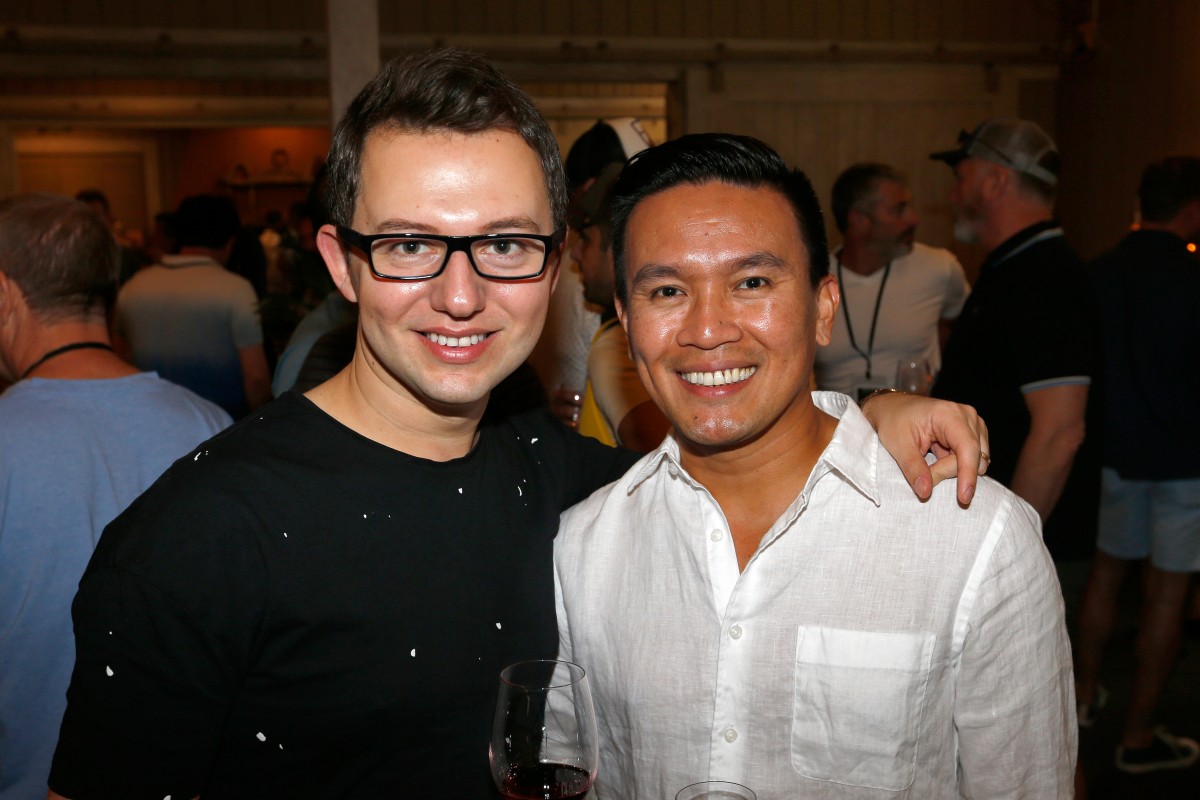 Farmster Festival: Farmers Plant a Seed at SOMO Village
The food, music and summertime play at the Farmster Festival all delighted the crowd that came together July 23 at SOMO Village. But what some who came liked best was that they could almost see the concept of neighborhood, collective farming grow; they could nearly sense that its roots were spreading deeper, wider.
Farmster was founded by first-generation farmers and recent Sonoma State University grads Dustin DeMatteo, Tomio Endo, Allison Jenks, Jamal Edwards, Lauren Lum and Jenna Topper. They arranged to make a farm at SOMO Village (aka Sonoma Mountain Village), the mixed-use community occupying a former Hewlett-Packard campus off Petaluma Hill Road near SSU.
The festival raised operating funds and awareness for the endeavor, which seeks to involve children in the production of healthful food grown close to home.
The day included a concert and barbecue, and there was a raffle and pingpong, plus abundant opportunity to talk about the benefits of knowing where your food comes from. Even better, of planting and harvesting it yourself.
Photos by John Burgess.