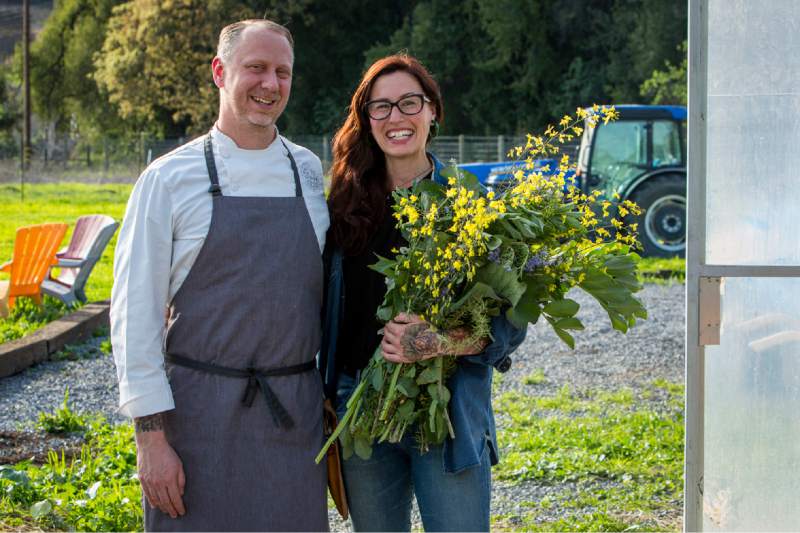 Although a maelstrom of media coverage has enveloped Kyle and Katina Connaughton since the announcement last year of their forthcoming SingleThread Farm–Restaurant– Inn, they aren't spending much time worrying about the hype. They've got a restaurant to launch.
Slated for a late October opening in Healdsburg, SingleThread has been hailed by the national food press as one of the most important restaurant openings in the U.S. this year. Not all locals are as enthusiastic about another high-end restaurant, but since the 2012 closure of critically acclaimed Cyrus, there seems to be plenty of room for another contender.
Dinner at SingleThread will cost $295 (wine pairings will run an additional $155 to $295). Although that may seem outrageous to some, the Connaughtons have carefully orchestrated each moment of the experience, each piece of food on the plate, each ceramic dish imported from Japan, to be as perfect as possible. That takes serious coin.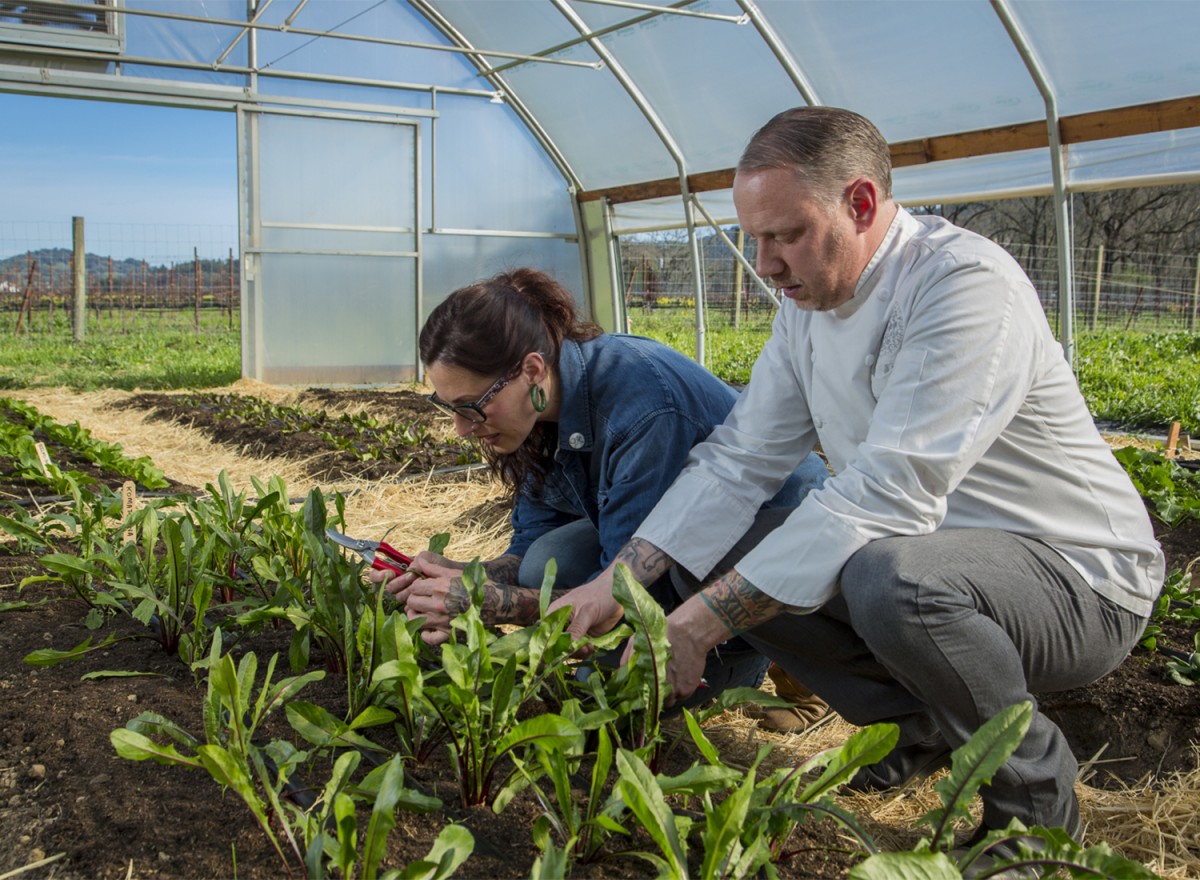 Some residents are still miffed that SingleThread is on the site of the beloved old post office, on a corner of North and Center streets downtown. A 2010 fire gutted the post office, and USPS moved operations to the outskirts of town. Local vintner Pete Seghesio purchased the property, built a twostory complex with a rooftop deck and luxury suites, and the Connaughtons revamped the building for their 52-seat restaurant and inn.
The menu will reflect their life experiences, his in top restaurants around the world, and hers as a farmer in Japan and Sonoma County.
The Connaughtons say their cuisine defies simple labels such as farm to table, Wine Country, Japanese or modernist, though it will encompass all of those styles. Kyle describes it simply as "omotenashi," the Japanese art of heightened hospitality, meeting every guest's needs.
Subscribe to Our Newsletters!