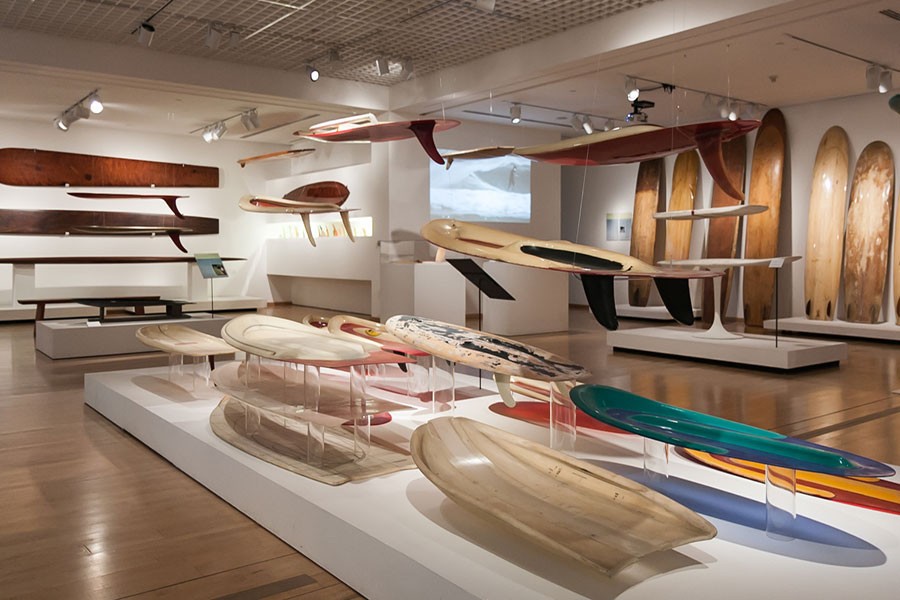 The Sonoma Valley Museum of Art hosts Richard Kenvin's "Surf Craft" exhibit through Sept. 25, an installation that celebrates the history of surfboard production.
Kenvin maintains that board-making is as much an art as sculpture and painting. His exhibit features more than 60 colorful boards, from old-school, wood Hawaiian styles to the sophisticated hydrodynamic designs of today.
Kenvin assembled the exhibit two years ago for the Mingei International Museum in San Diego and wrote the book "Surf Craft" to accompany it. Now he's brought it to Sonoma.
"I've been researching these boards, and in particular a surfer named Bob Simmons, who was active in the late '40s and early '50s, and died in a surfing accident in 1954 at Windandsea in San Diego, which is where I surf," Kenvin said.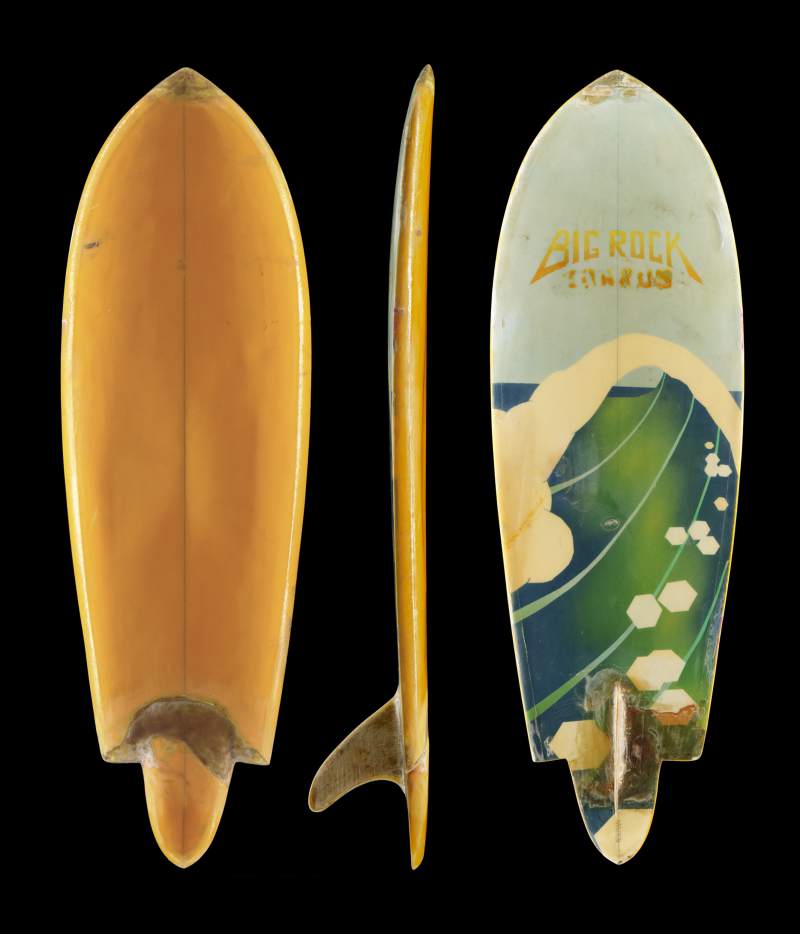 "Simmons is prominently featured in the exhibit because his work was ahead of its time, but maybe too ahead of its time.
He was one of the first surfboard makers to use Fiberglas and resin. Now surfboard design is in a really big renaissance."
Sonoma Valley Museum of Art, 551 Broadway, Sonoma, 707-939-7862, svma.org. General admission $10, with discounts for seniors, college students, Sonoma Valley residents and ages 13-17; free for 12 and under.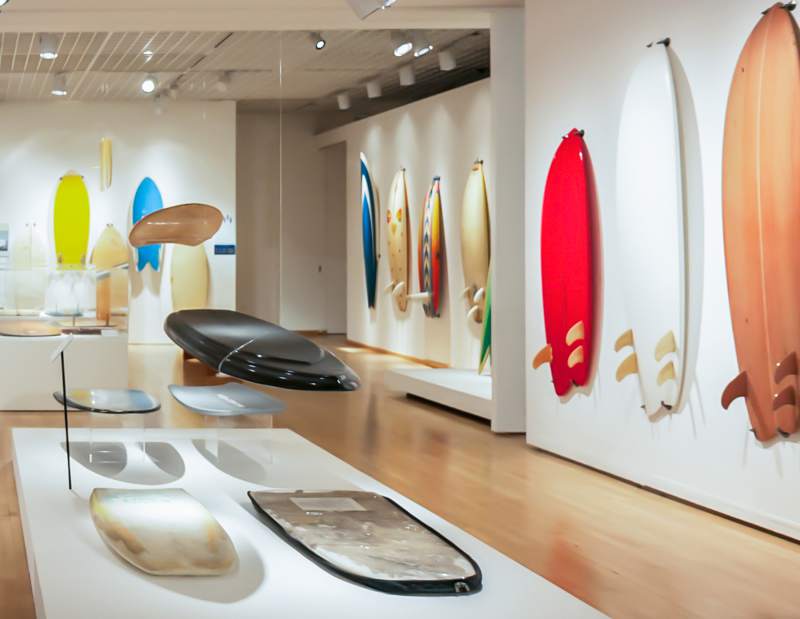 Subscribe to Our Newsletters!