Sonoma winter is more a state of mind than a time for bracing against snow and sleet. Sonomans are quick to nestle by the fire with a glass of Cabernet Sauvignon while waiting for Santa's sleigh, even if the sun is shining and the temperature mild. With this in mind, Heather Irwin offers some great gifts to put under the tree — or in your own stocking.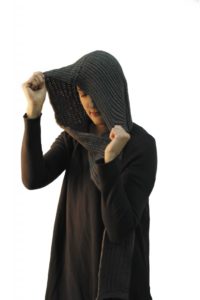 Terry, Terry Christmas
Sonoma's winter temperatures can go from balmy to frigid in a matter of hours, which is why most of us carry a sweatshirt or three in the car. The Diana Wrap from Evy's Tree is a cozy but classy French terry wrap with a comfortably loose fit. Headed to the coast? The cable-knit collar and hood warm things up, and a kilt pin secures against the Pacific chill. Made in Sonoma by gals who get it.
$119.95, evystree.com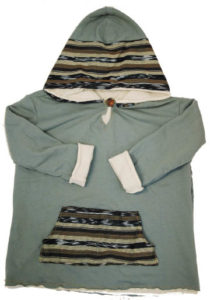 Snuggle Honey
Start your little tyke out right with this handmade baby hoodie made from organic cotton jersey with a toasty (yet soft) thermal lining and hand-woven Guatemalan fair-trade fabric. All of Hippie Baby's clothes and blankets are made in Sebastopol
and vary a bit, but who wants cookie-cutter
baby fashion, anyway?
$45, online only at Hippie Baby Organics, hippiebaby.org
Give Yourself a Hand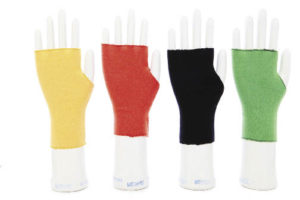 When the weather gets nippy, bathe your hands in tasty (recycled) cashmere hand warmers. These fingerless gloves come in every shade of the rainbow and perhaps a few more. Made locally, they're snapped up in a heartbeat every fall.
$40, Ethical Clothing, 122 Kentucky St., Petaluma, 707-769-8564, ethicalclothing-petaluma.com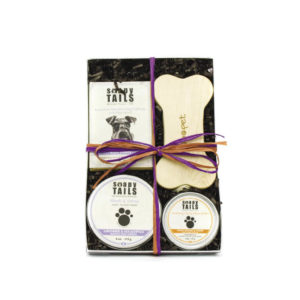 Bubble Trouble
What has Fido been rolling in today? Peee-ewww!
Combat your puppy's proclivity for the putrid with a Soapy Tails Bathe & Groom Gift Set. It's everything you need to get his coat soft, his paws supple and that awful stench out.
$40, Circle of Hands, 6780 McKinley St., Suite 120, Sebastopol,
707-634-6140, circleofhandswaldorfshop.com; also at soapcauldron.com/soapy-tailssoapy tails.tif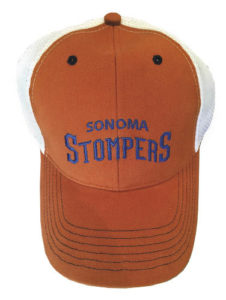 Fan Club
We heart Wine Country's professional baseball team. Based in the town of Sonoma, the Sonoma Stompers are a bootstrapping squad that locals love, despite a rough 2015 season. Show your Stomper Pride with a traffic-stopping orange trucker cap while you wait for next season to start.
$17.99, stompersbaseball.com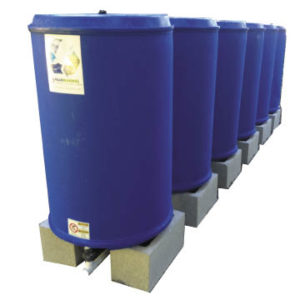 Saving Raindrops
Dry, dead lawns are a drag, but watering could get you in serious trouble during the ongoing drought. Save this winter's precipitation like a champ with 55-gallon rain barrels from BlueBarrel Systems in Santa Rosa, to capture roof runoff and hold it for drier days. Why the color blue? It's the industry standard for food-grade containers, so your upcycled water barrels may have previously held anything from hot sauce to grape juice. Prices vary, but a simple
two-barrel system starts at about $250.
707-394-5009, bluebarrelsystems.com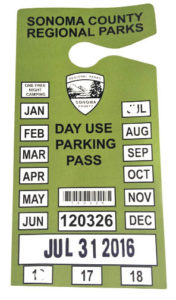 Park and Ride (or Hike)
Give the gift of the outdoors: an annual Sonoma County Regional Parks Pass that gives holders access to more than 50 regional parks, from Gualala to Petaluma. The pass includes free parking, a night of camping, admission to the Tolay Fall Festival in October and discounts at several outdoor recreation stores. Purchases also support the infrastructure of our insanely beautiful local park system. Win, win.
$69, Sonoma County Regional Parks,
2300 County Center Drive, Suite 120A,
Santa Rosa, 707-565-2041,
parks.sonomacounty.ca.gov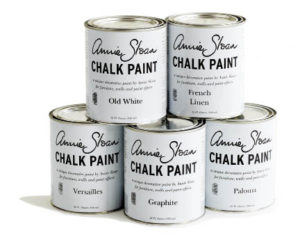 Chalk It Up To…
Designers dream in all the colors of Annie Sloan's Chalk Paint (not chalkboard paint), the darling of Pinterest and DIYers around the globe. It's a matte-finish paint that needs no priming or sanding, comes in vintage-y colors such as Duck Egg Blue and Paris Grey, and works perfectly for restyling that dinged-up old side table in your mom's garage.
$39.95 a quart, ShabbyGirl Furniture at Summer Cottage, 153 Kentucky St., Petaluma, 707-776-2873, summercottageantiques.com

All About That Bass
Mention Alembic to any bass player and watch a look of deep wistfulness come over his or her face. The Bentley of electric basses, Alembic's custom-made instruments take months to craft in the Santa Rosa factory, using exotic woods, mother-of-pearl inlays and curves anyone would envy. Our personal fave is the Series II: With a heart-shaped tailpiece and wide body, this guitar is all about the bass. No treble.
$23,500 and up, 707-523-2611, alembic.com. Factory visits available by appointment.
A Bog of Your Own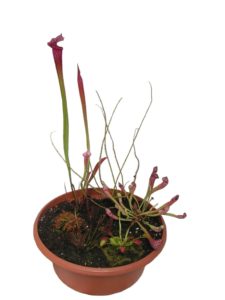 Carnivorous plants say, "I love you," in a way that's, well, unique. California Carnivores' Make Your Own Bog (Deluxe Kit, natch), includes the ever-popular Venus' flytrap, pitcher plants, sundews and perhaps the most horrifying of them all, bladderworts (hundreds of tiny bladder-like traps hide in their aquatic stems). How you choose to feed these meat-eating flora is up to you. Bugs, beware.
$69.95, California Carnivores, 2833 Old Gravenstein Highway, Sebastopol, 707-823-0433, californiacarnivores.com
It's Your Bag
You don't hand down pleather purses to your grandkids. This, however, is an heirloom piece they'll fight over after you've broken it in for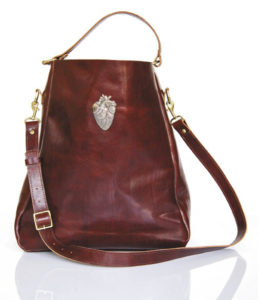 decades. Using butter-soft leather, artist Chantel Garayalde sews each piece, adding a bit of quirk and personality to each bag. Age and use only improve the feel, and metallic embellishments like her trademark heart are an added conversation starter that will put any Fendi or Gucci to shame.
$1,400, Tamarind, 180 Morris St., No. 70, Sebastopol, 707-861-9531, chantelgarayalde.com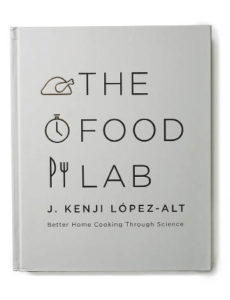 Science of Salt
Only after mastering the science of cooking can you think about the art, because a dried-out pork chop is still a dried-out pork chop, no matter how well you plate it. Cooking Light magazine columnist and SeriousEats.com culinary director J. Kenji Lopez-Alt breaks down techniques and does rigorous testing for everything, from the perfect Thanksgiving turkey to ideal onion rings, in his book, "The Food Lab: Better Home Cooking Through Science" (W.W. Norton and Co.). The tome is a hefty 958 pages, perfect for perusing by the fire.
$49.95, Readers' Books, 130 E. Napa St., Sonoma, 707-939-1779, readersbooks.com
Subscribe to Our Newsletters!