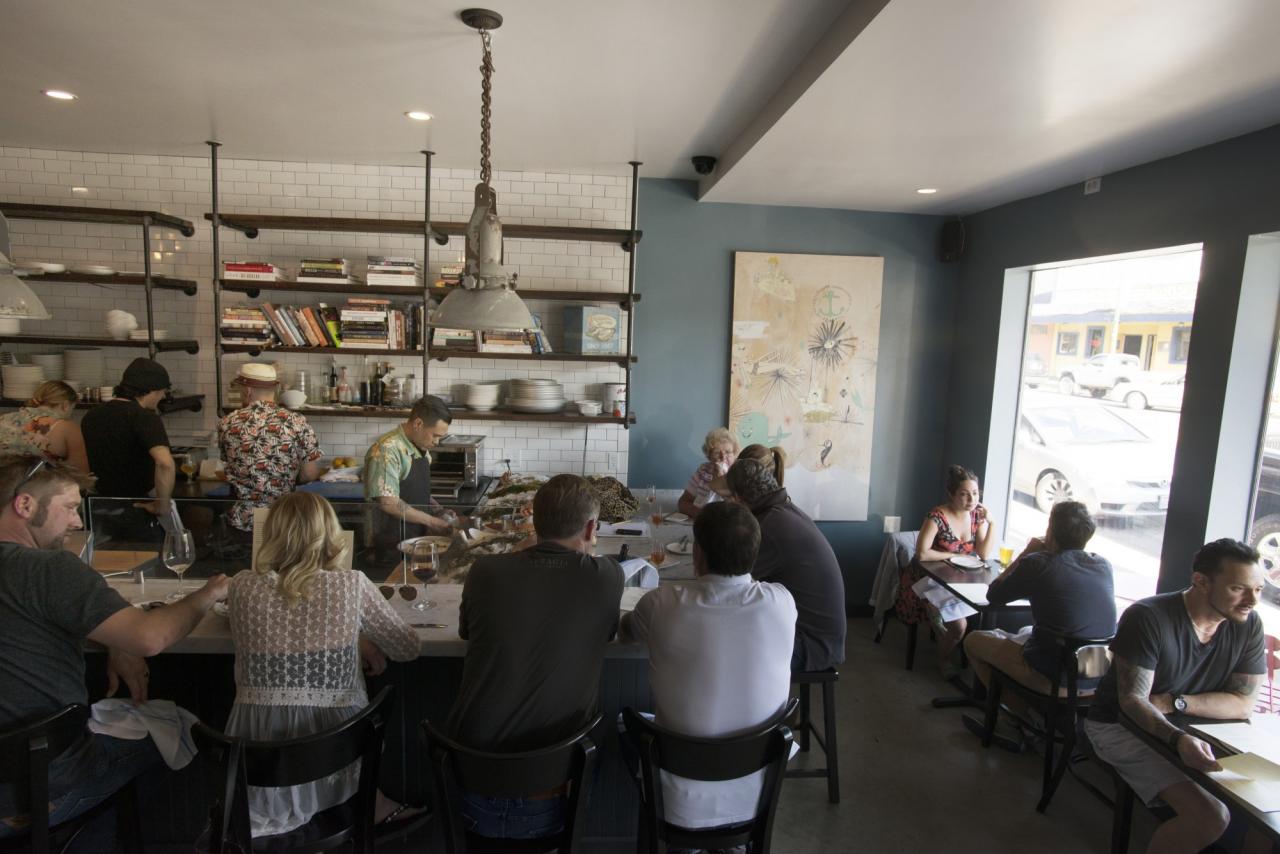 To be technical, Seaside Metal debuted in Guerneville in March 2014. Yet in my mind, the luxury-minded seafood salon has been a real restaurant only since this past winter. That's because the business, a much smaller sister to San Francisco's Bar Crudo, opened for a while, then closed briefly, then opened for a stretch, then … you get the idea.
Operating times seesawed as chef Mike Selvera and his partner/twin brother Tim Selvera tackled the challenges of running a second business 75 miles from their main restaurant. Add in Guerneville's river town calendar of pretty much shutting for the winter season, and the hiccups were understandable.
Now, settling into a meal at the shoebox size bistro still seems somewhat like a dream. I'm eating splendid, thick slabs of toast smeared in buttery avocado, a creamy raft of uni, dots of yuzu tobiko and lime ($14). And I'm in Guerneville, the small town that used to be known for its live cabaret performances each weekend at Main Street Station pizzeria and piano bar.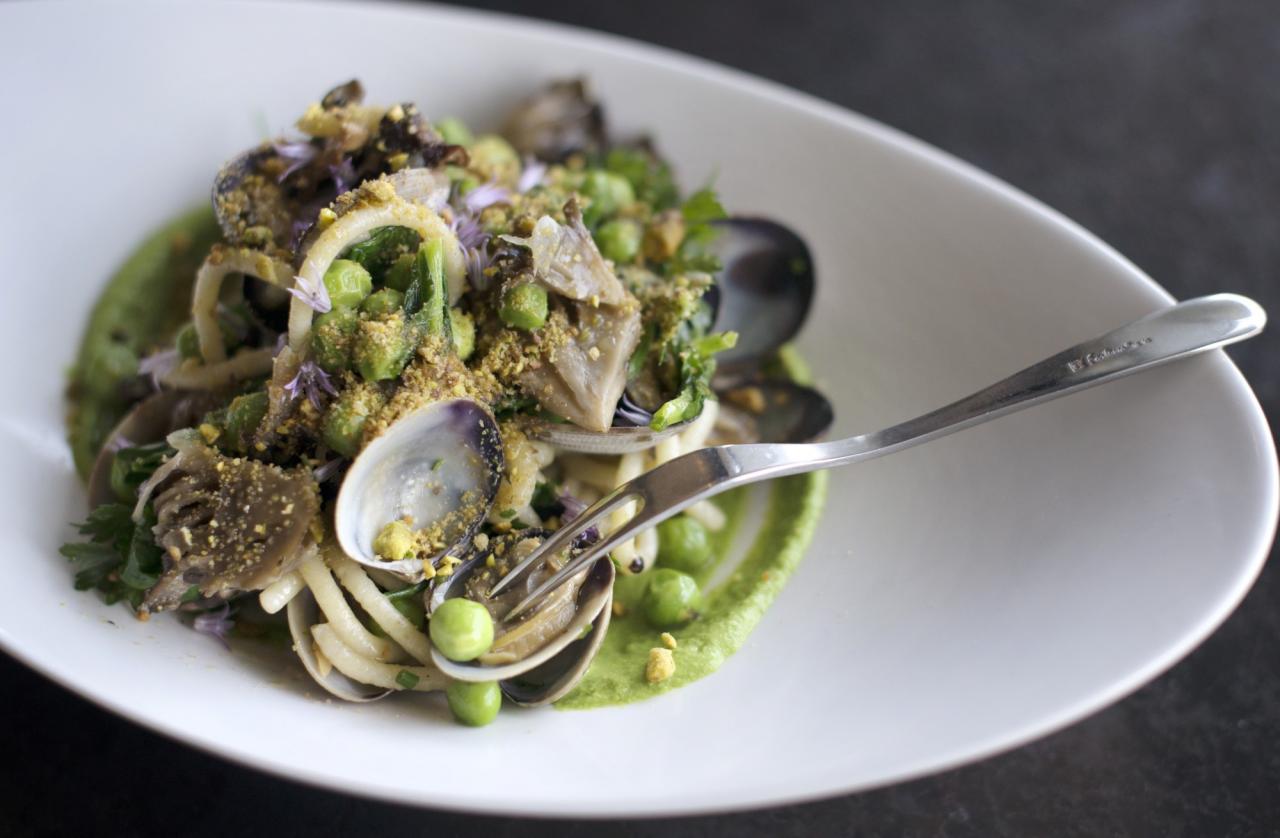 Yet over the past few years, Guerneville has grown up. So here, on the same stretch of Main Street as Boon Eat and Drink, Big Bottom Market and El Barrio tequila, mescal and bourbon bar, the Selvera team is plying us with arrays of oysters displayed in a chipped ice raw bar at the front end of the open, diner-style kitchen.
On a recent evening, I sampled among pink peppercorn mignonette-drizzled Fat Bastards from Washington ($3), mild Beausoleils from New Brunswick ($3.50) and briny Point Reyes Miyagi ($3.25), all prettily arranged on ice with seaweed fronds.
Then, for an extra taste bud boost, I tried some mussels marinated in herbs and jalapeño ($1.50), more herb and flower blossom than jalapeño, for pleasing, earthy chew.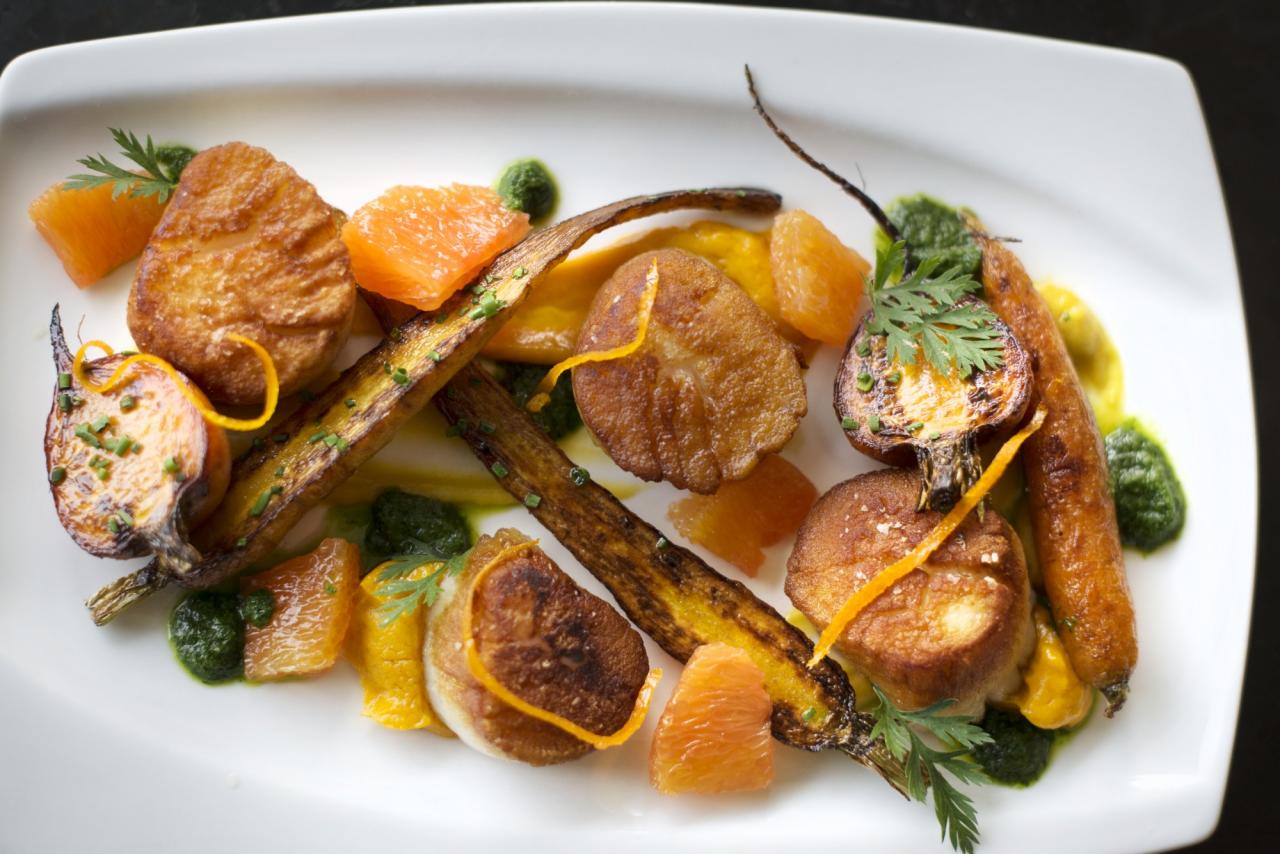 With a dozen seats at the bar, a half dozen tables along the wall and two window seats, the space is simple and clean, trimmed in white subway tile, beat-up industrial lighting that looks like it was yanked off a crab boat, and just a bit of art on the walls. All the better to focus on the food, which is beautifully plated for bright colored ingredients and architectural style.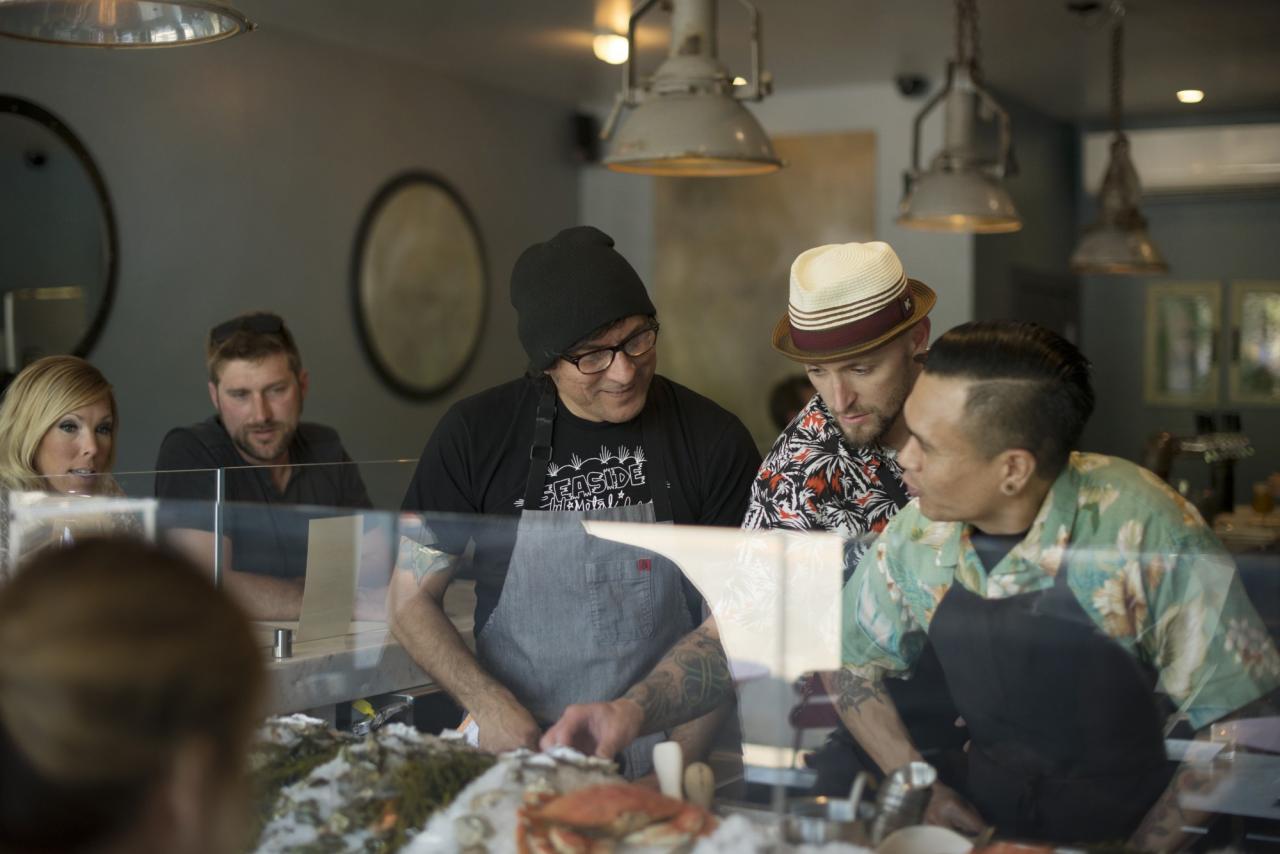 Menus morph with the seasons. On one visit, a tidy pad of meaty cobia sat atop a swath of avocado mousse, brightened with thin slices of white peach, a drizzle of lemon oil and tiny curls of basil ($14). Scallop ceviche swam in coconut milk, interlaced with black radish, cantaloupe cubes and a touch of chile ($11). And arctic char, a menu favorite that seems to show up year-round, always shines, the four generous tiles of orange-pink fish dolloped with horseradish crème fraiche, lime green wasabi tobiko and fairy-tiny wisps of dill ($14).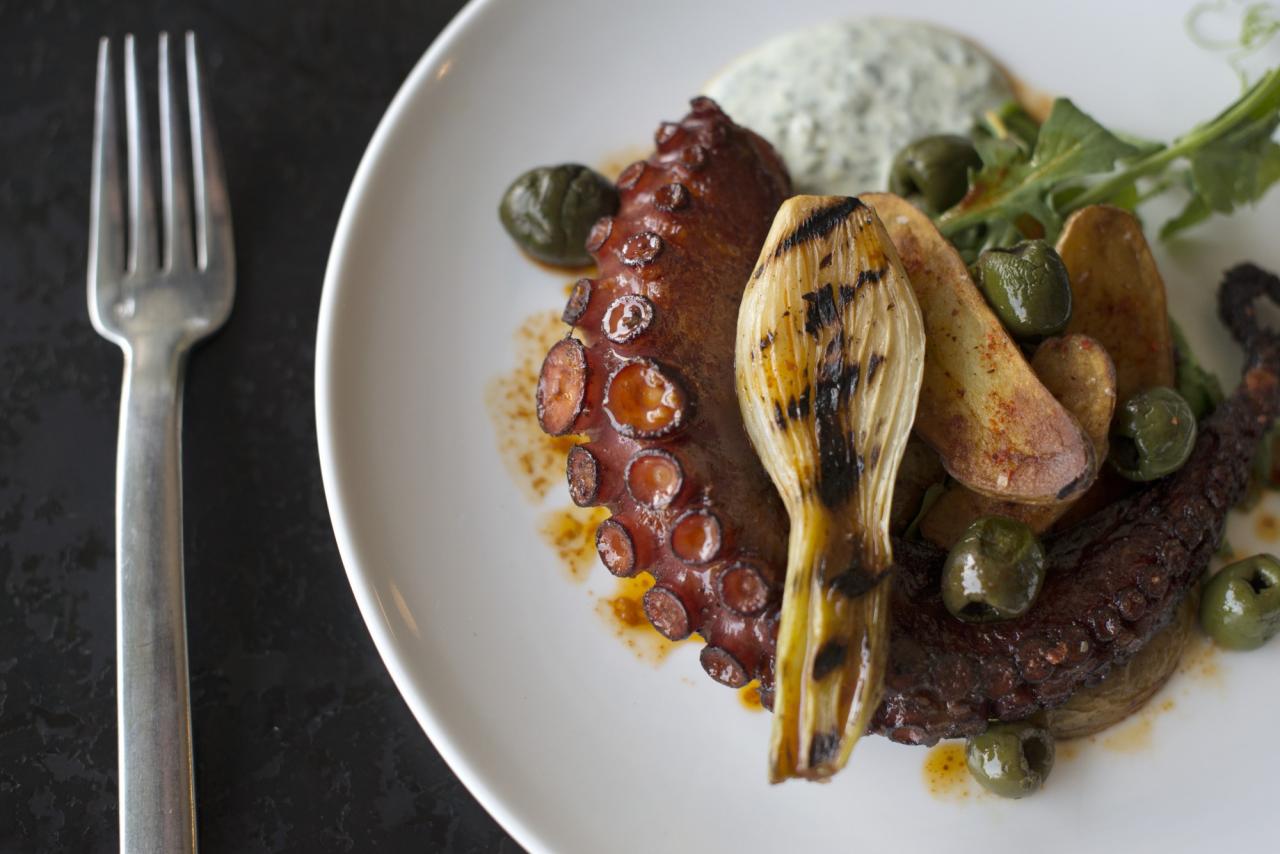 It's the simplest things that make this seafood so brilliant: a sprinkle of rosemary salt and lemon oil over butterfish tataki, plus soothing accents of fava puree, spring peas and radish for a bit of crunch ($15); or the unexpected banyuls vin and slivered almonds adding sweet notes and texture to a crab salad silky with burrata, beets and a peppery bite of arugula ($19).
No sauces are needed here, not when octopus chunks and tentacles are braised so tender, then framed with tart-sweet Castelvetrano olives, soft cippolini onions, crisp-edged fingerling potatoes and a bit of yogurt ($24).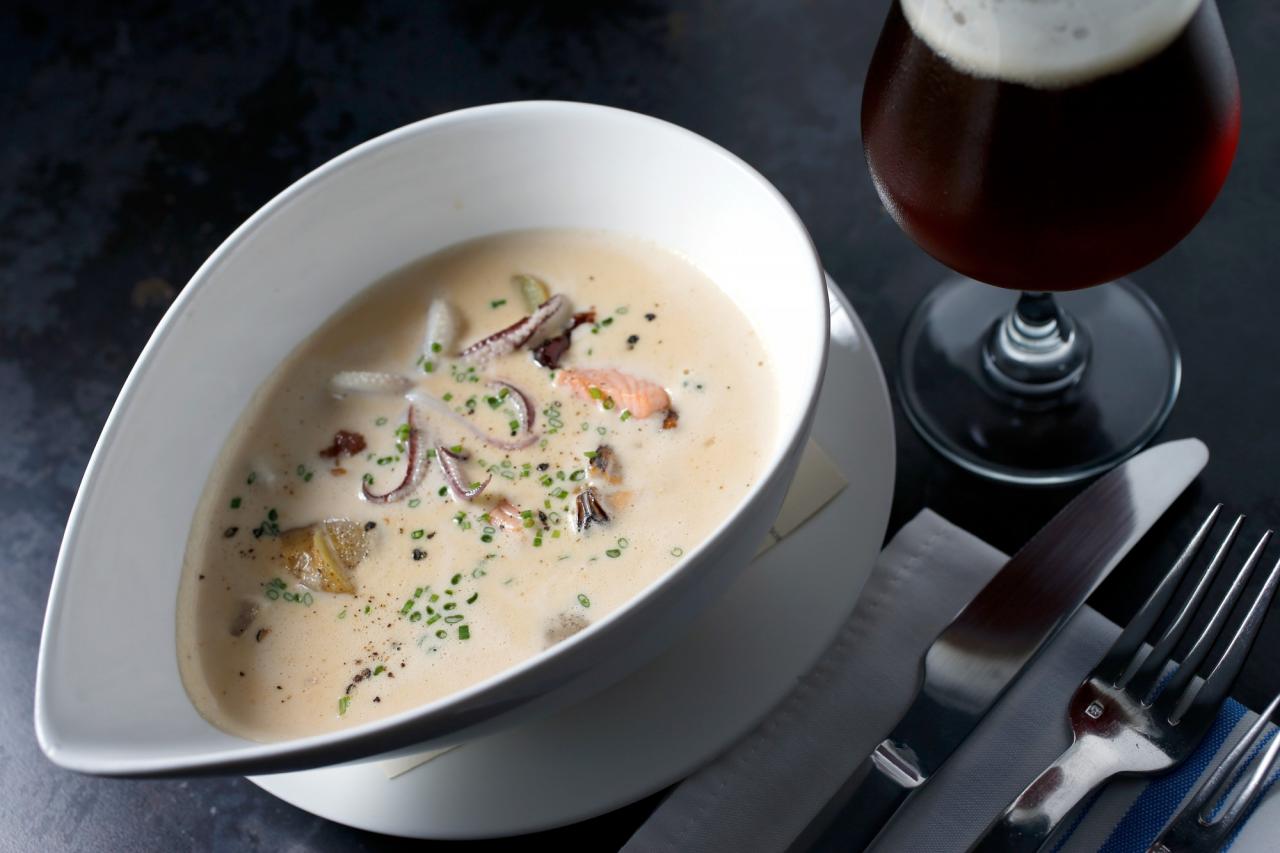 Seaside is famous for its chowder ($9 cup, $18 bowl), and for good reason. There are no clams. Instead, it's stocked with squid, mussels, shrimp and fish plus plenty of cream-based stock spiked with onions, celery, white wine sweet mussel stock, garlic and a bit of hot sauce. The result is a thin base but chunky eating with big pieces of seafood, potato and Nueske's applewood smoked bacon.
If the lobster soup also is on the menu, get that as well. It wasn't there on an April visit, but I've enjoyed it enough times before, the bowl brimming with thick udon-style noodles, rock shrimp, beans, summer squash, radish shoots, basil and chile flakes in lobster broth ($15). It soothes the soul.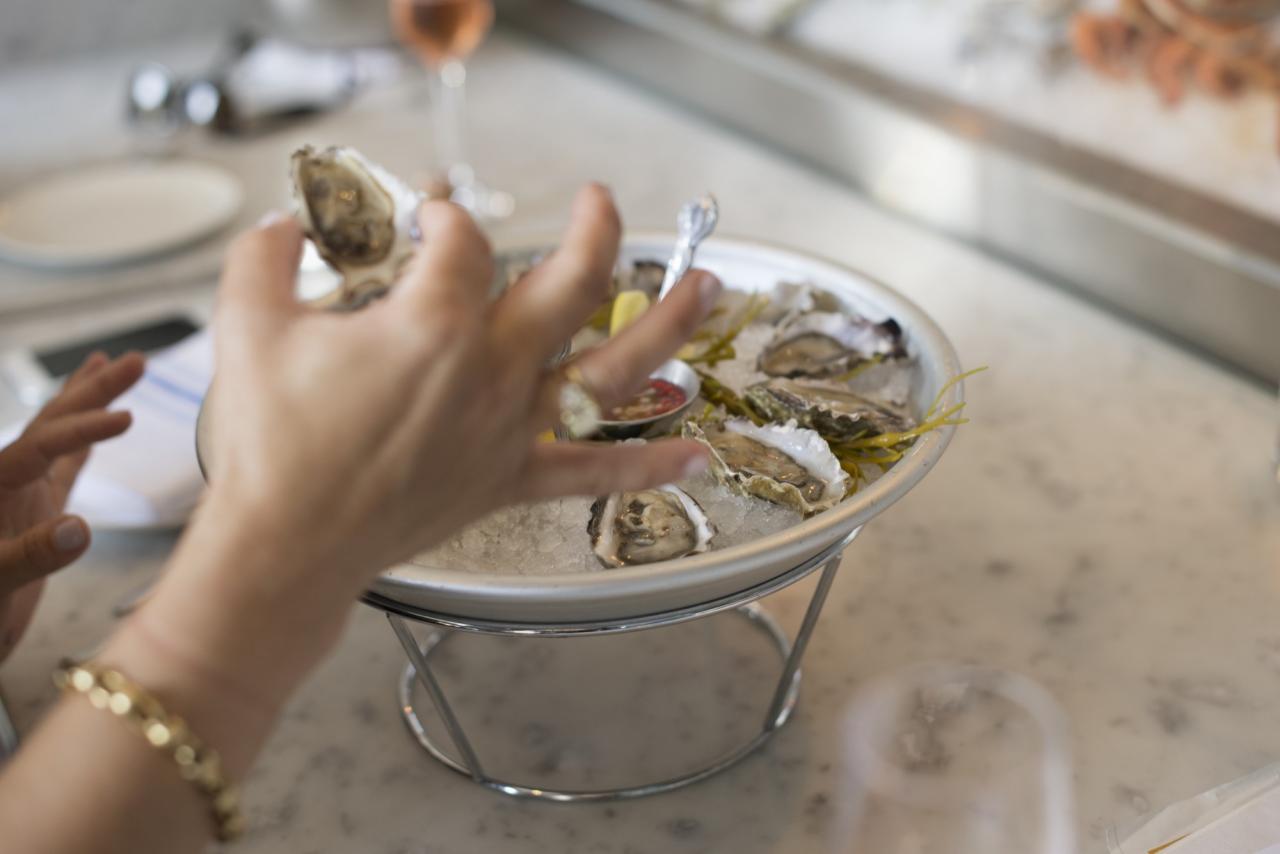 Desserts ($8) don't always fit the mood. The profiteroles are ordinary, stuffed with crème brulee ice cream in chocolate sauce, though the strawberry shortcake delivers a more west county inventive recipe with ricotta mousse, thyme caramel and Meyer lemon curd.
There's a surreal quality to discovering that a place this upscale offers happy hour, too. But it does, from 5 to 6 p.m. nightly, when you can get dishes like the arctic char for $10, Totten Inlet Washington oysters for $1, and $4 wine and beer specials.
Someone pinch me.
Photography Erik Castro 
---