With the change in the season and a chill in the air, it's the perfect time to seek out some good ol' fashioned comfort food. So how about a big bowl of mac 'n' cheese? We polled our readers for the places around Sonoma County that serve up the cheesiest, tastiest, most original macaroni and cheese and here's what they came up with:
Stout Brothers: This Santa Rosa pub serves up "The Original" Mac n' Cheese mixed with a three cheese sauce and garlic, topped with bread crumbs and baked ($12). 527 4th St, Santa Rosa.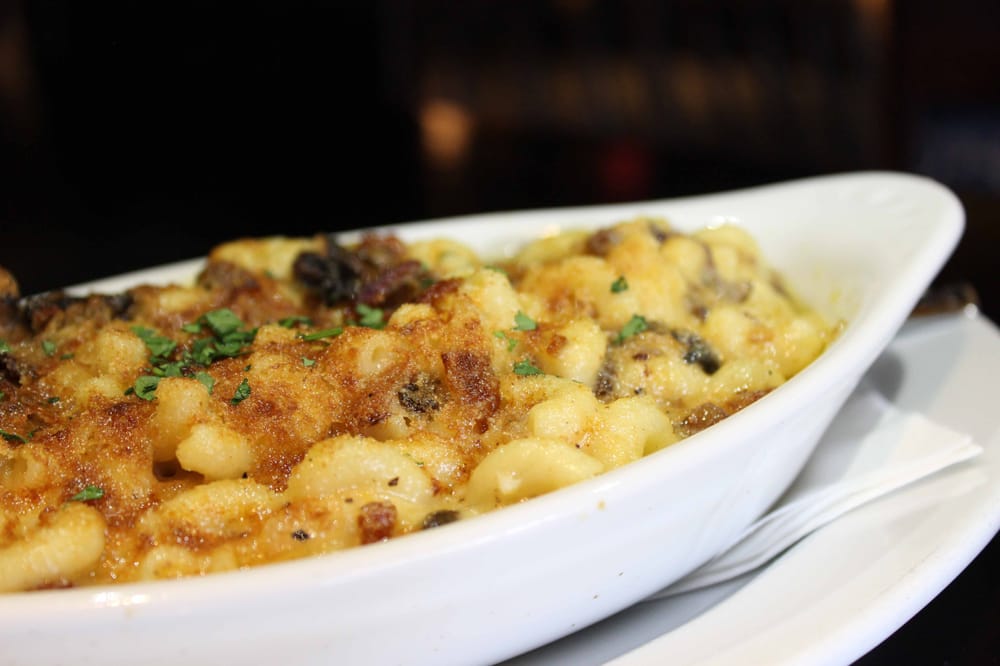 Sweet T's Restaurant: This Santa Rosa restaurant serves up a mini skillet of cheesy goodness, with noodles that aren't too creamy or too chewy, and covered in sharp cheddar cheese. $8. 2009 Stagecoach Road, Santa Rosa.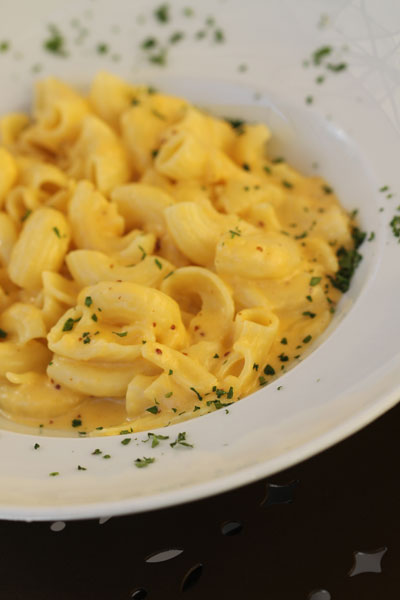 Monti's Rotisserie & Bar: The baked macaroni and cheese at this Santa Rosa restaurant in Montgomery Village is made with aged cheddar and bacon, and is both outstanding and rich. $8. 714 Village Court, Santa Rosa.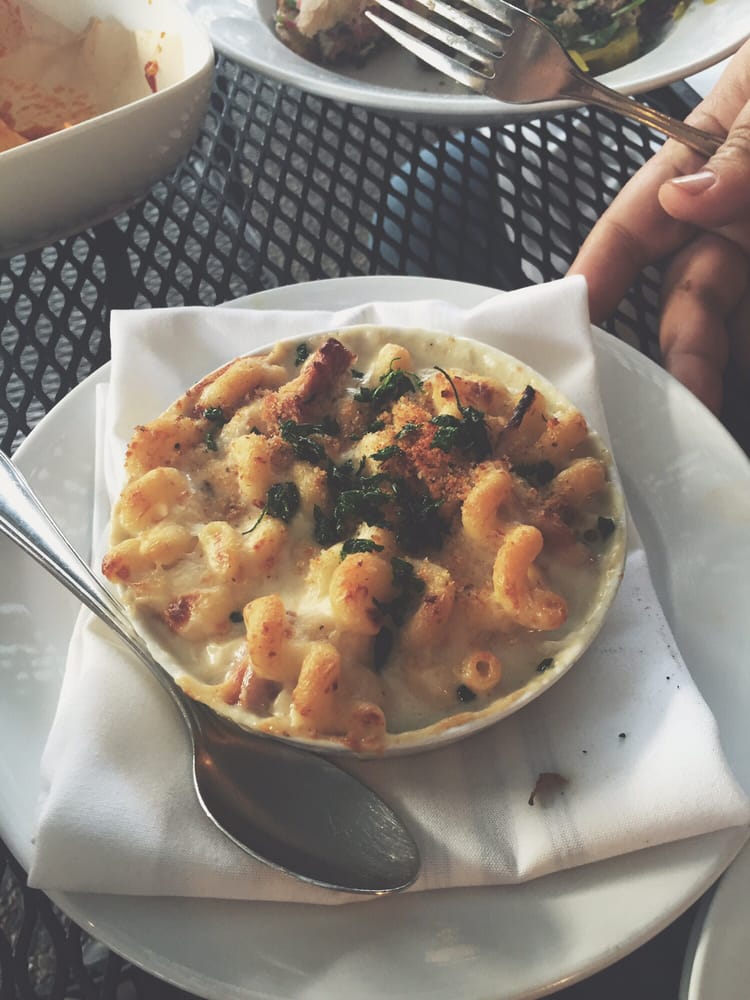 Nick's Cove: Enjoy a taste of the sea with this dungeness crab mac 'n' cheese, made with Spring Hill cheddar, Point Reyes toma, and Grana Padano ($17). 23240 CA-1, Marshall.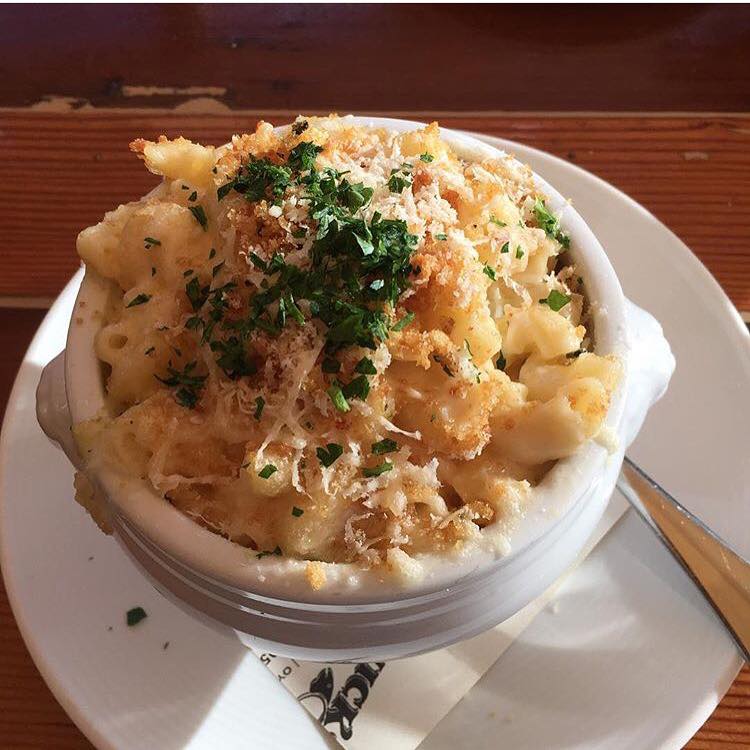 Picazo Cafe: This hot spot was voted Sonoma's Best Burger for the past two years. However, regulars know that the restaurant's mac 'n' cheese is the cheesiest — it uses SEVEN cheeses! Add it as a homestyle side to any entree for $3-$9. 19100 Arnold Dr. Sonoma.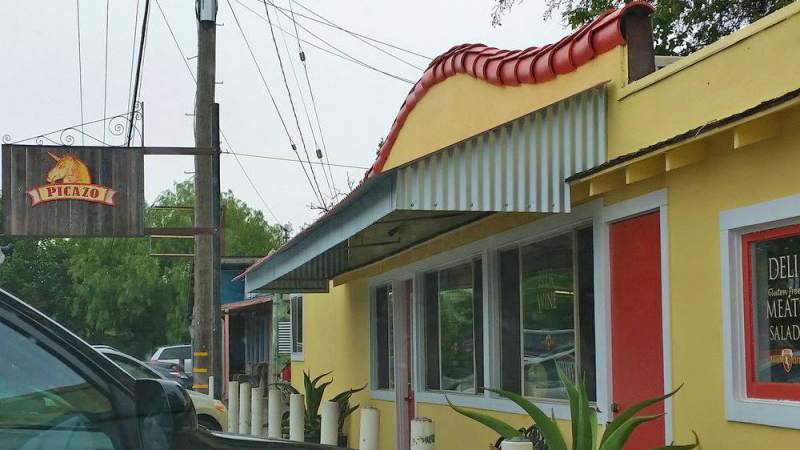 Third Street Aleworks: Some say the macaroni and cheese at this Santa Rosa bar is a must try. 610 3rd St., Santa Rosa.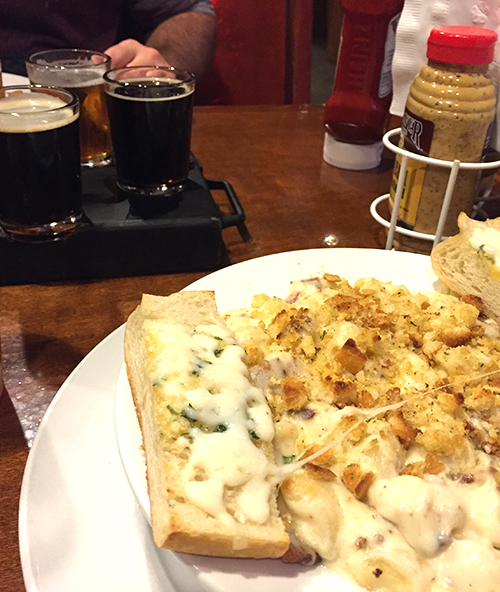 Amy's Drive Thru: The Rohnert Park fast food joint has an organic or vegan Mac n' Cheese among its many vegan and vegetarian options. It's available in traditional ($4.69) and broccoli cheddar or tomato and green onion ($4.89). Gluten free pasta is also available. 58 Golf Course Dr. W, Rohnert Park.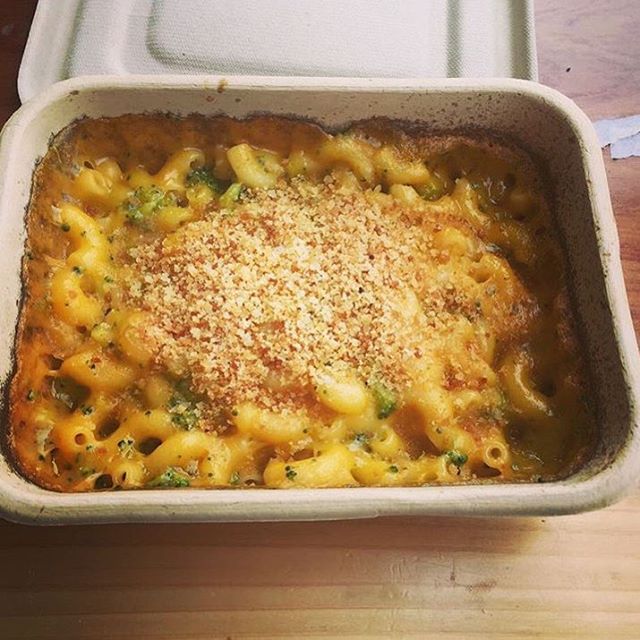 Underwood Bar & Bistro: The Graton restaurant serves up a delicious mac 'n' cheese with pancetta, topped with a breaded crumble. Is your mouth watering yet? $11.75. 9113 Graton Rd., Graton.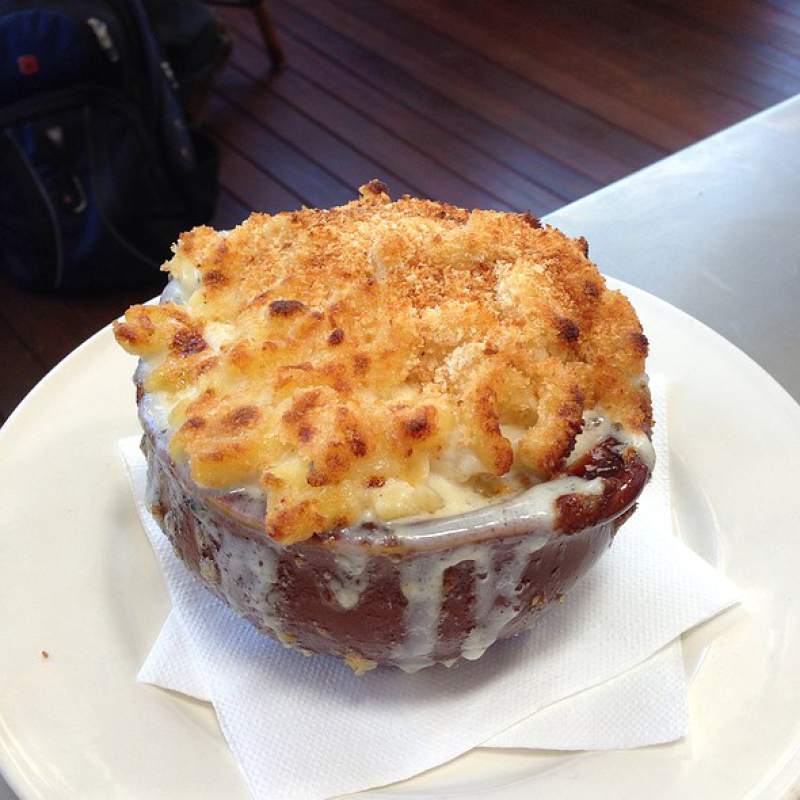 Jackson's Bar and Oven: The Santa Rosa restaurant serves a delicious mac 'n' cheese with gruyere cheese, bacon and breadcrumbs ($12) or lobster ($18). 135 Fourth Street,
Santa Rosa.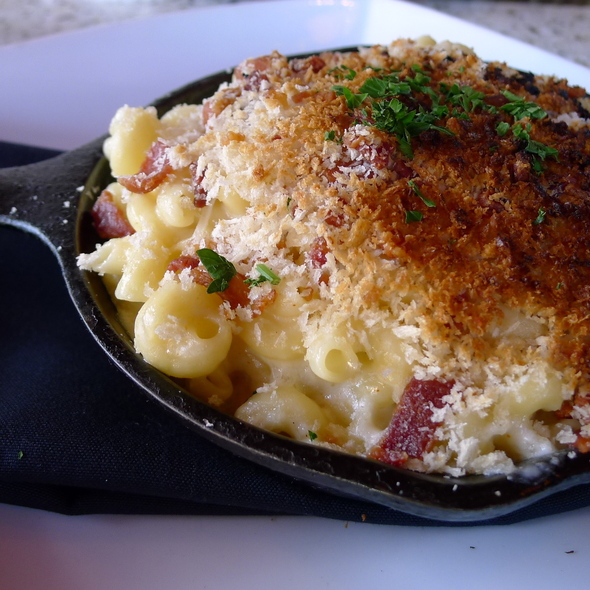 Stark's Steak and Seafood: This mac 'n' cheese is made with dijon ($12), broccoli and cheese curds ($15), black truffle, goat cheese, and chives ($17), or tomato basil with Cambozola cheese ($16). If you can't decide which one you like best, we recommend ordering all of them. 521 Adams St, Santa Rosa.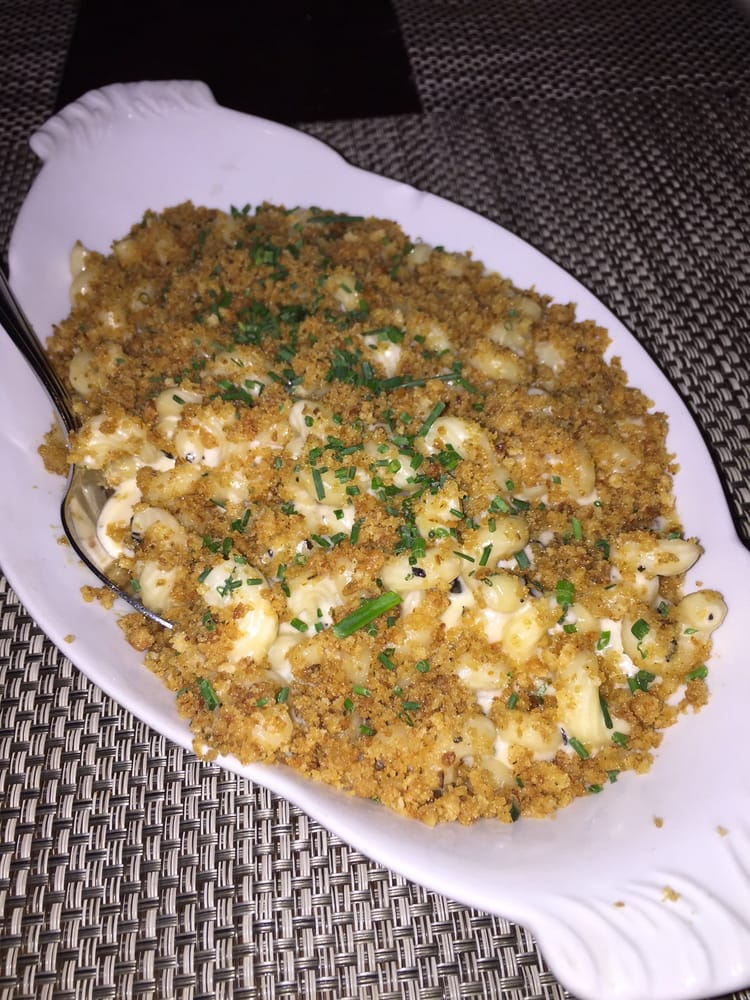 Jack's Urban Eats: Located in Coddingtown, get your comfort food fix in between shopping trips with a side of this delicious mac 'n' cheese ($3.75). 342-A Coddingtown Center, Santa Rosa.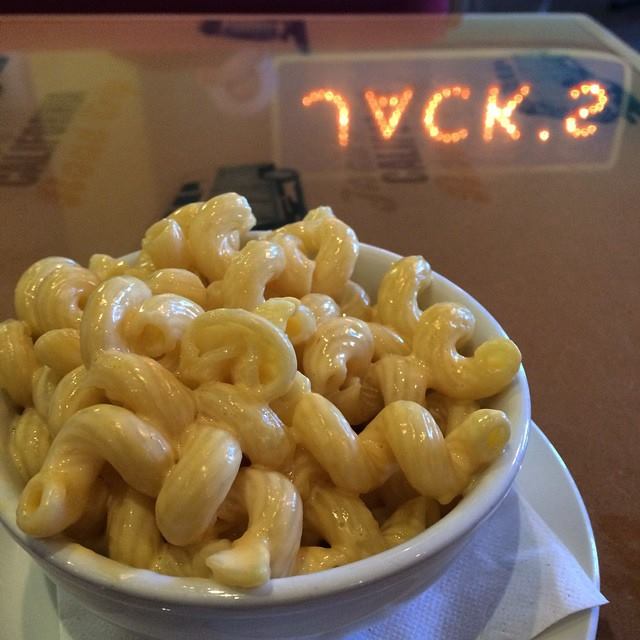 K&L Bistro: The Sebastopol eatery offers up a mean mac 'n' cheese made with swiss, gruyere and bread crumbs ($11.50). 119 S Main St, Sebastopol.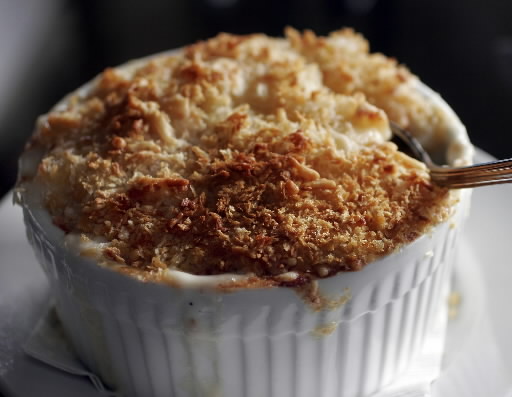 Healdsburg Bar and Grill: This mac 'n' cheese packs a flavor punch with fiscalini cheddar, parmesan, bacon, dijon mustard and green onions ($11). 245 Healdsburg Ave, Healdsburg.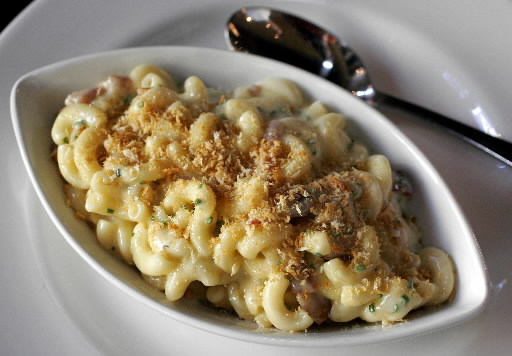 Daily Grill: Located in the Graton Casino, this loaded mac 'n' cheese has three cheeses, mushrooms and double smoked bacon ($8). 630 Park Court, Graton Casino, Rohnert Park.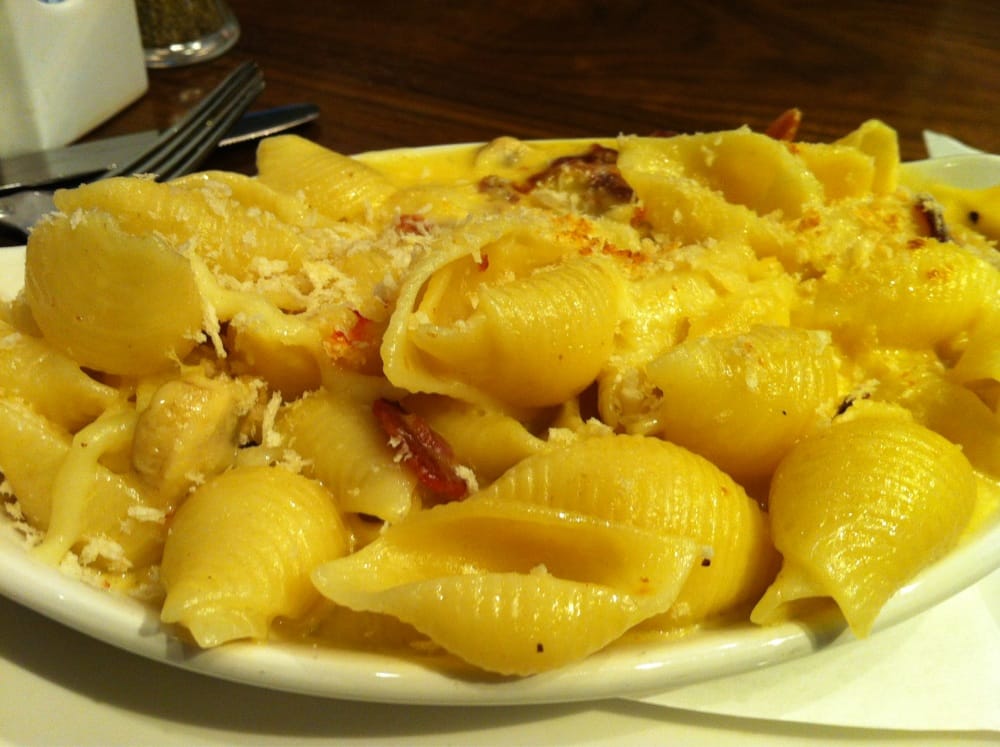 Zazu Kitchen + Farm: Zazu adds pizzazz to this Pimento Mac n' Cheese, made with bacon salt ($9). 6770 McKinley St #150, Sebastopol.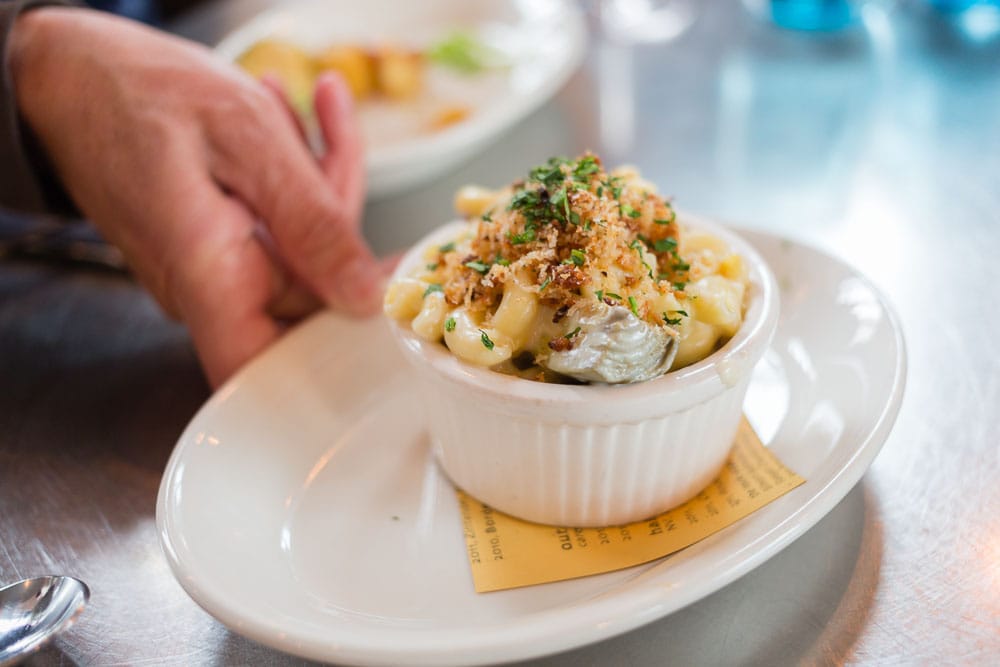 Savvy on First: The Cloverdale eatery gives love a good name with this Truffled Lobster Mac 'n'  Cheese ($22). 116 E 1st St, Cloverdale.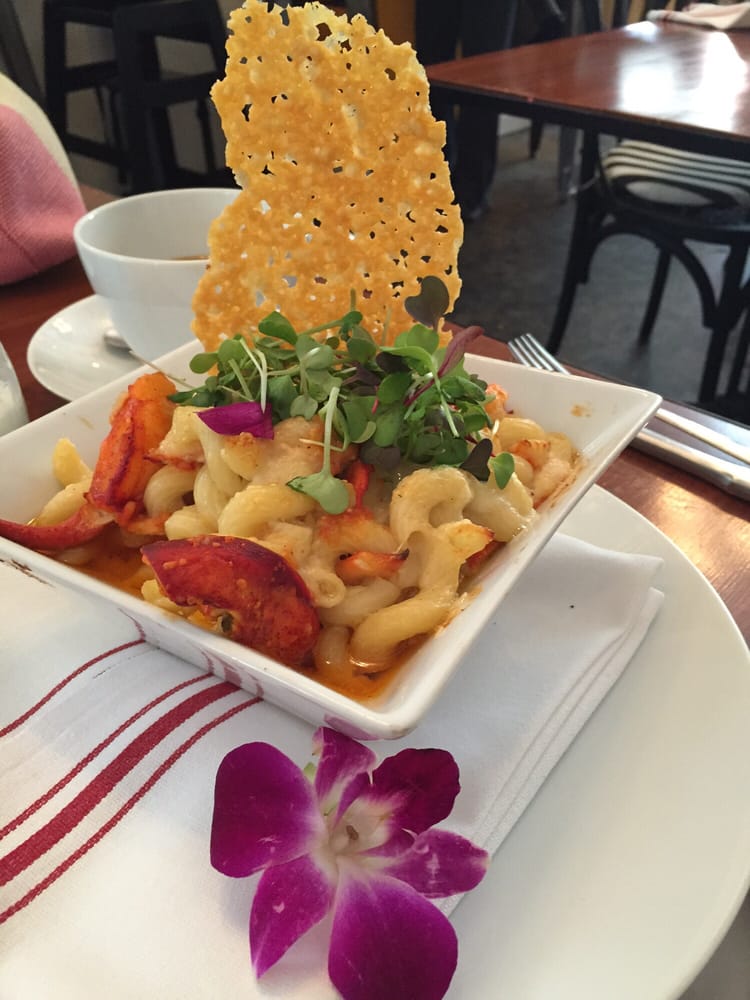 Bird and the Bottle: Eat your veggies and love them with this mac 'n' cheese made with fried mortadella and crispy Brussels sprouts ($8). 1055 4th St, Santa Rosa.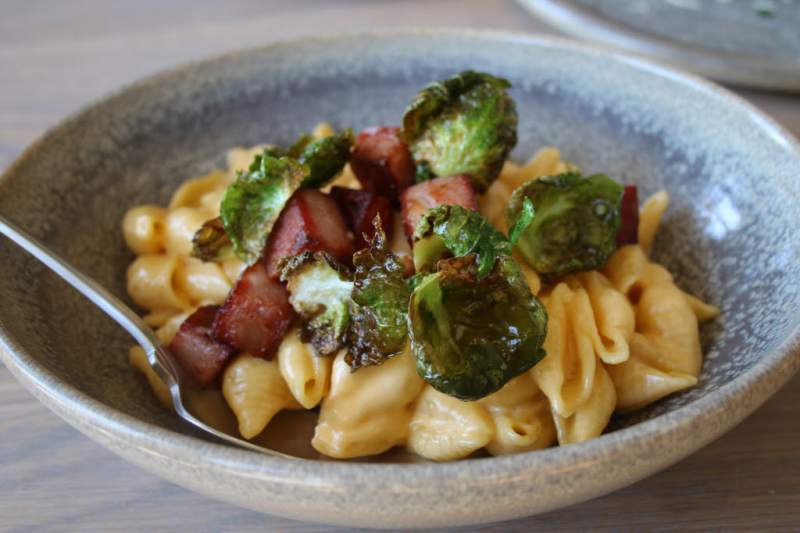 Pub Republic: You just can't feel bad eating this mac 'n' cheese made with organic Spring Hill white cheddar and jack, bacon and bread crumbs ($13). 3120 Lakeville Hwy., Petaluma.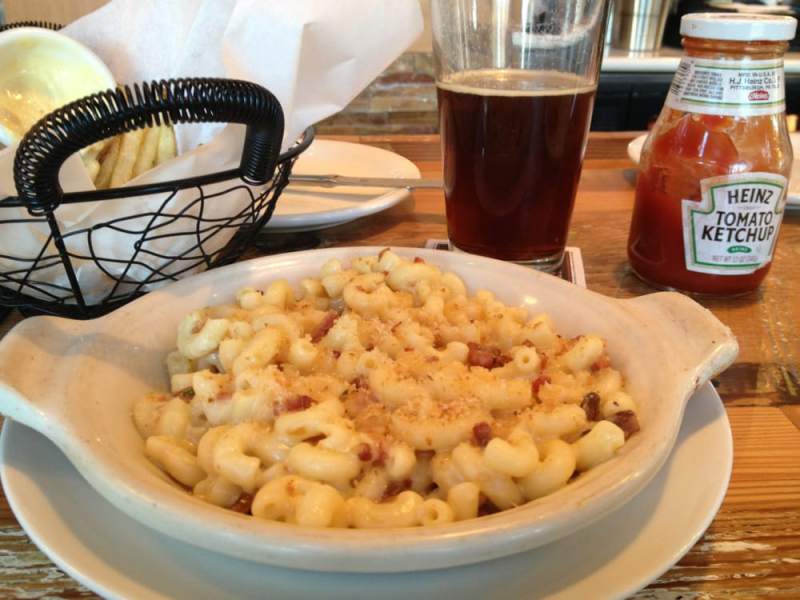 Willi's Seafood and Raw Bar: This is no ordinary mac 'n' cheese, as it's made with "orzotto" (pearl barley made similar to risotto), uni and dungeness crab. $13.5. 403 Healdsburg Ave, Healdsburg.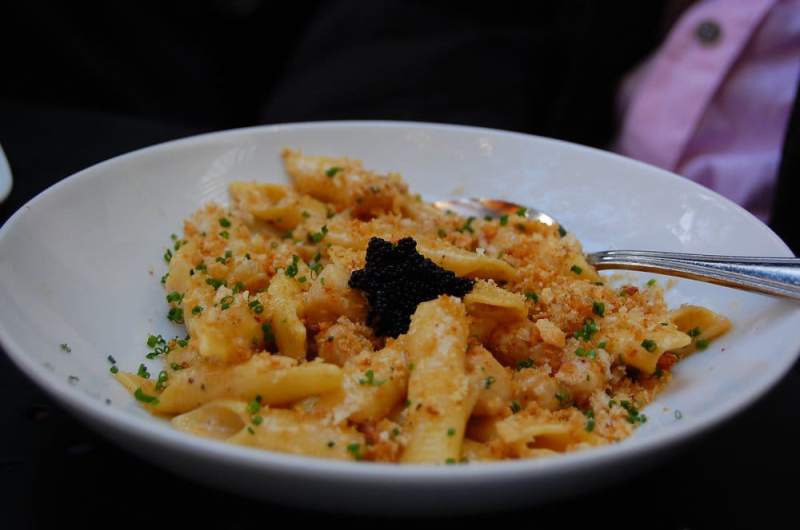 Bear Republic Brewing Co.: This Healdsburg hotspot serves up their Brewer's Mac 'n' Cheese, made with penne, jack, chedder, American, parmesan, and blue cheese in a Béchamel sauce ($10). You can also also add jalapeños, bacon or chorizo. 345 Healdsburg Ave., Healdsburg.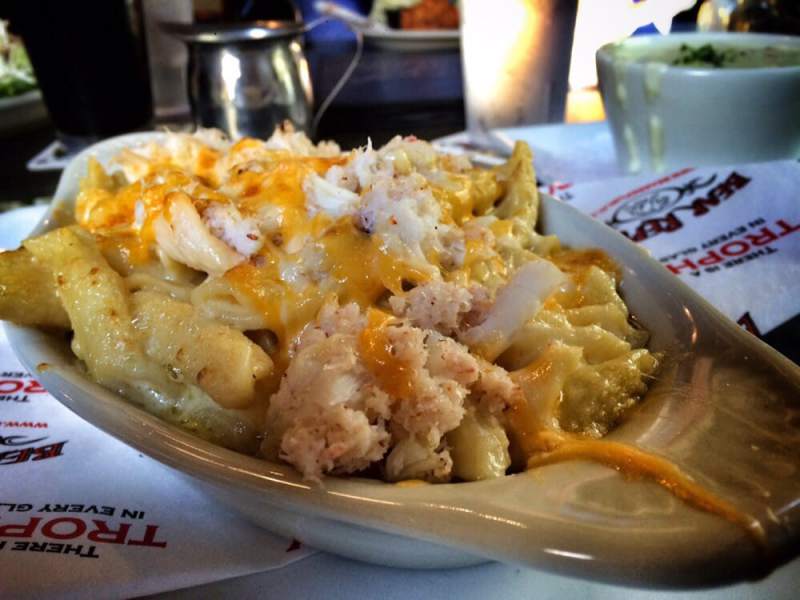 Kinsmoke: Come for the BBQ, stay for the mac 'n' cheese at this Healdsburg favorite. Alongside their southern fare, enjoy a single serving this creamy, mac 'n' cheese. $4. 304 Center St, Healdsburg.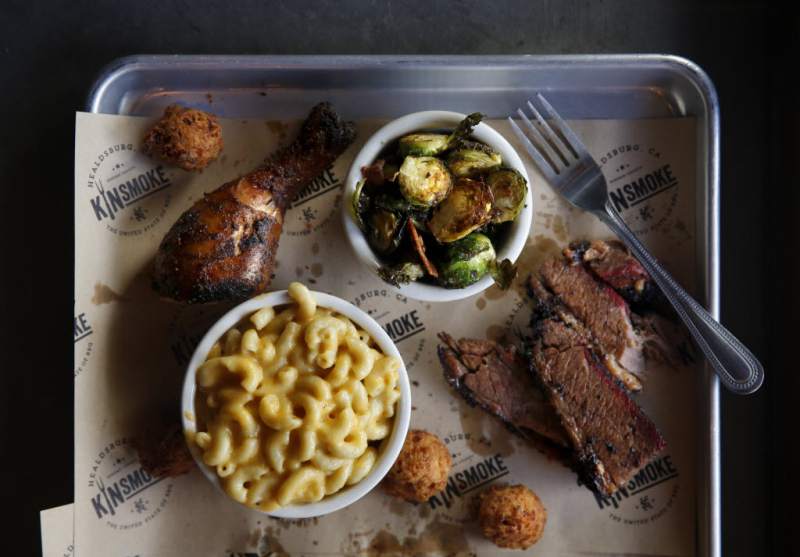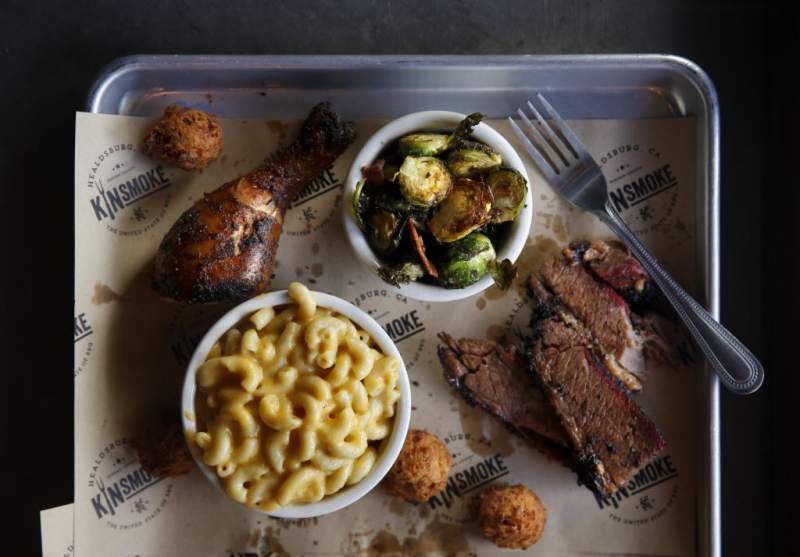 Chloe's French Cafe: Comfort food doesn't have to be basic, as proven by Chloe's in Santa Rosa. The cafe serves up a gourmet pasta gratin with orecchiette pasta baked with kalamata olives, roasted red peppers, tomatoes, roasted mushrooms, green onions, Herbes de Provence and a blend of cheeses topped with whole wheat bread crumbs. $10.95. 3883 Airway Dr #145, Santa Rosa.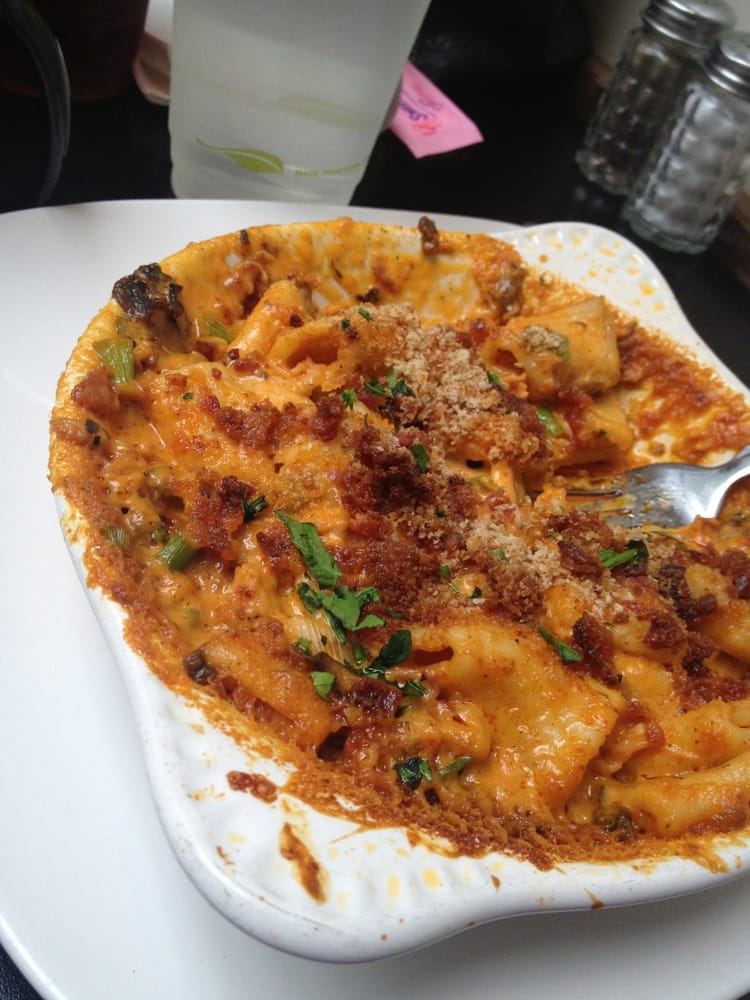 Crepevine: This Montgomery Village restaurant not only specializes in delicious crepes and sandwiches, readers claim they also serve up a mean mac 'n' cheese. Small snafu, it's located on the Kids Menu. However, maybe they'll ignore the fact that you're over 12 years old if you ask nicely. $5.50. 740 Farmers Lane, Santa Rosa.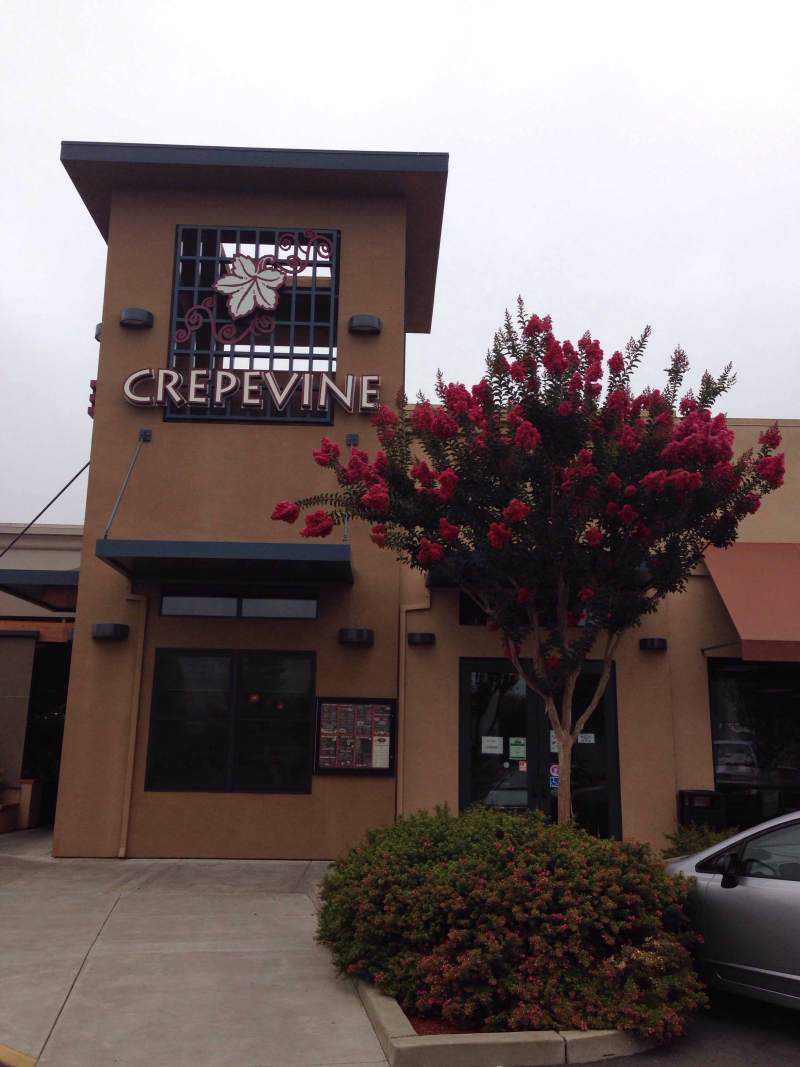 Steele & Hops: Return to the mac with this bacon mac 'n' cheese ($9). Enjoy it with a craft beer, and you're night will be made. 1901 Mendocino Ave, Santa Rosa.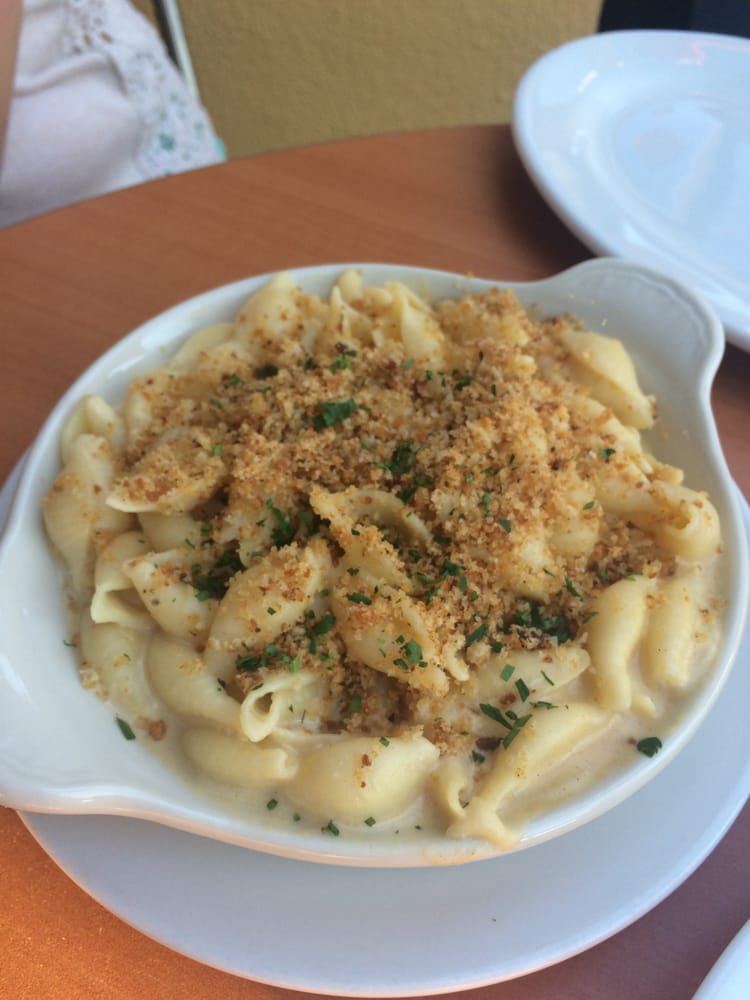 Hopmonk Tavern: What goes will with live music? Hopmonk's will tell you it's their mac 'n' cheese. This bowl of comfort is made extra cheesy with local cheddar, Parmesan & jack cheese, along with snow peas and caramelized onions. $6.50. 230 Petaluma Ave., Sebastopol; 224 Vintage Way., Novato.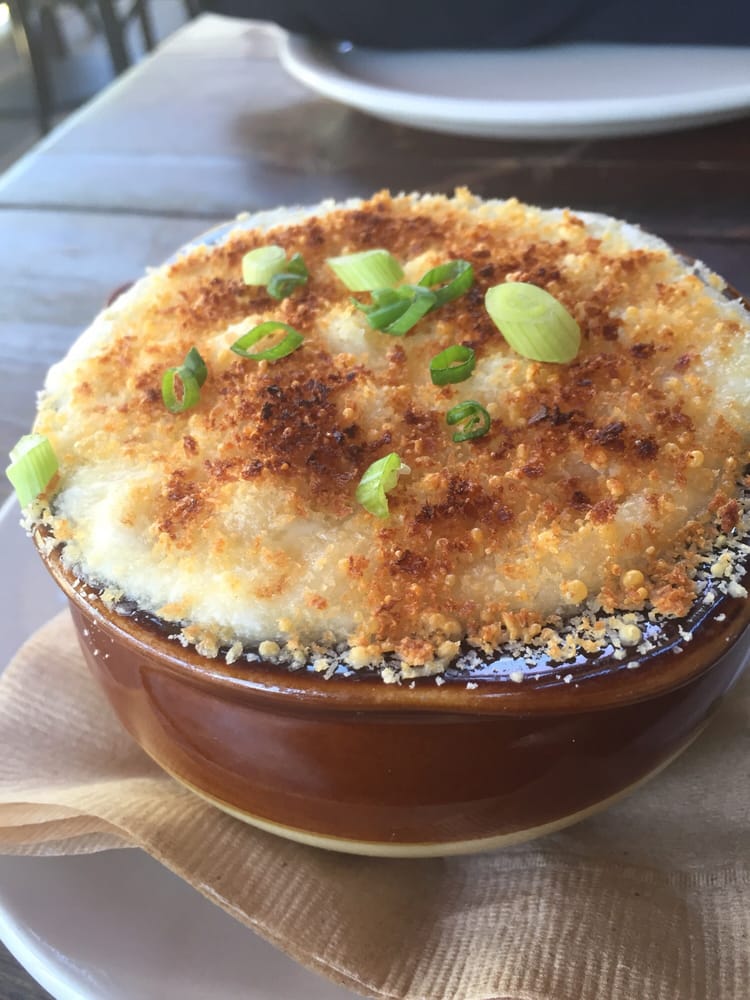 Murphy's Irish Pub: Order a side of Murphy's baked mac 'n' cheese ($6) to go with your "Murph" burger, and the luck o' the Irish will be with you. 464 1st. E., Sonoma.