With Sonoma Pinot Noir grapes averaging $3,500 a ton, and those from prime sites commanding up to $10,000, it takes a generous man to sacrifice valuable vineyard land so that his employees can have a game of catch.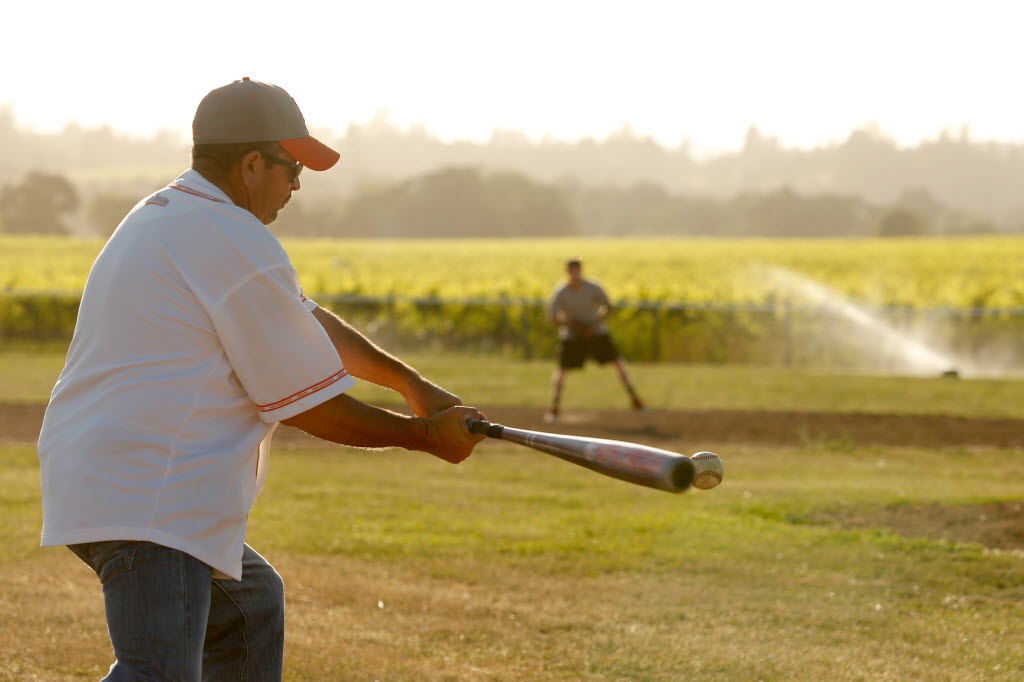 John Balletto of Balletto Vineyards & Winery will never be mistaken for actor Kevin Costner, though his baseball diamond west of Santa Rosa in the Russian River Valley is reminiscent of the 1989 movie "Field of Dreams," in which Costner's character constructs a diamond in an Iowa cornfield, believing that if you build it, they will come.
In 2002, Balletto allowed his employees to build a regulation size baseball field off Occidental Road, granting 3.5 acres to the project.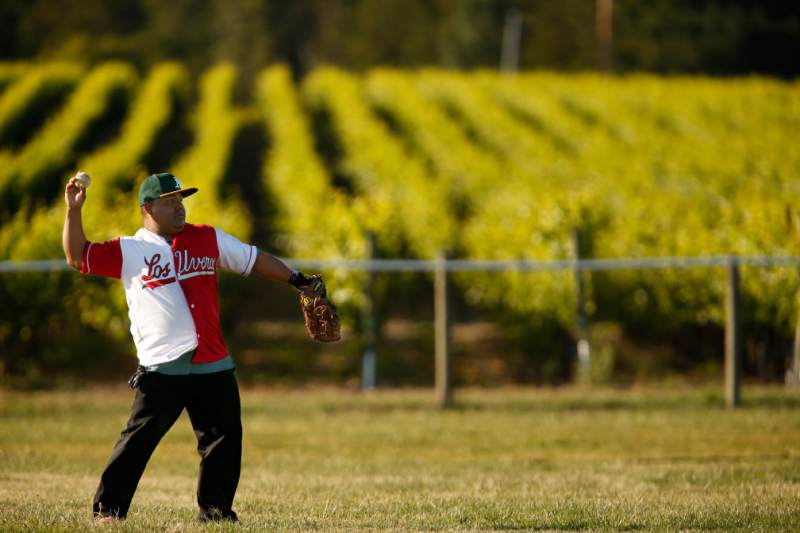 "I could probably get 12 to 15 tons of grapes a year from it," he said. "But it's a nice benefit for our key employees who really enjoy playing baseball. It's what we do here. I told them I would support them with equipment and materials if they would do the work. It was finished and ready for play within a year."
His vineyard manager, Manuel Vallejo, spearheaded the project; he and other vineyard workers are big San Francisco Giants fans. Vallejo's team, Los Uveros (The Grapers), plays in a league with other community teams on Sunday mornings at Balletto. Players and their families turn out for practices. Others can watch the games, but for insurance reasons, the field is limited to use by Balletto employees. 
"My dad loves baseball," said Vallejo's daughter, Teresa, explaining that he has worked for Balletto for more than 30 years. "A lot of the children of the employees come out on practice nights. Their dads will be playing on the big field and the kids will have their own game going on the side."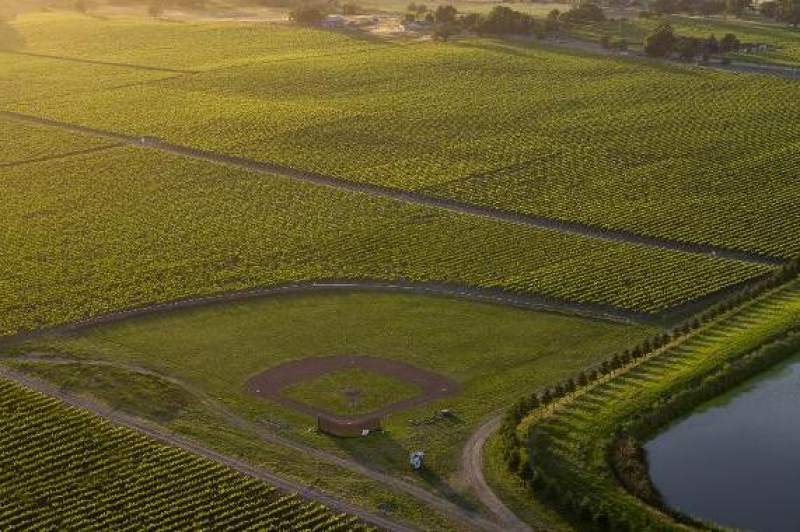 All photos by Alvin Jornada.