After my first visit to Della Fattoria years ago, I've never looked at toast the same way. It may sound a bit silly, but the downtown Petaluma café specializes in the warm, crunchy edged bread, and making the trip here for toast is a pilgrimage of Wine Country pleasure.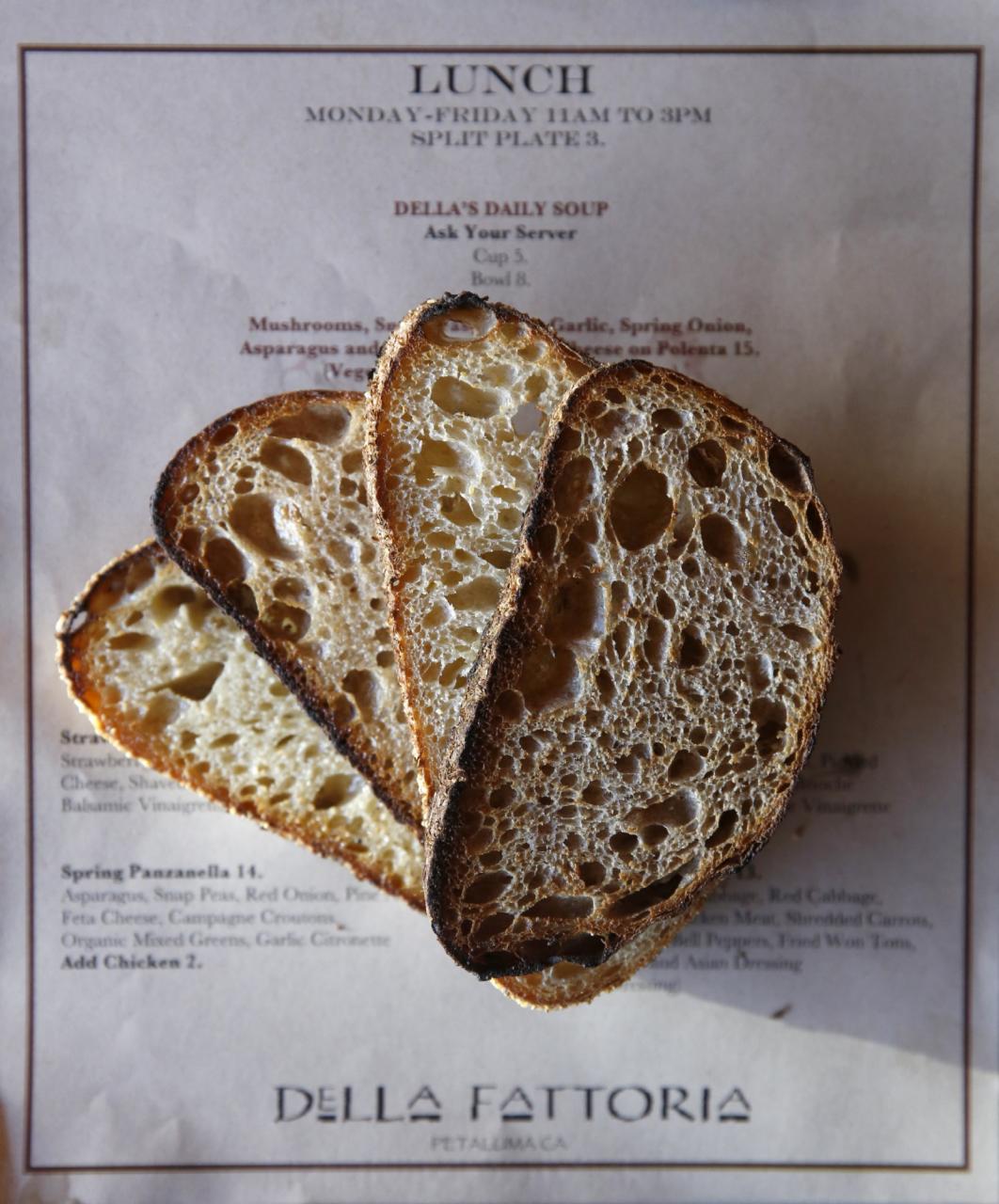 This isn't like my own homemade toast, of course, popped in my two-slice Sunbeam. Della Fattoria owner Kathleen Weber uses fine ingredients like organic flours, Brittany sea salt, local extra virgin olive oils and, instead of commercial yeast, a natural starter featuring her family's Petaluma ranch-grown grapes.
She bakes the hand-shaped loaves directly on the hearth of a wood-burning oven, then re-christens thick sliced slabs on the hot bricks for toast that's still moist and pliant inside, but framed in marvelous crisp.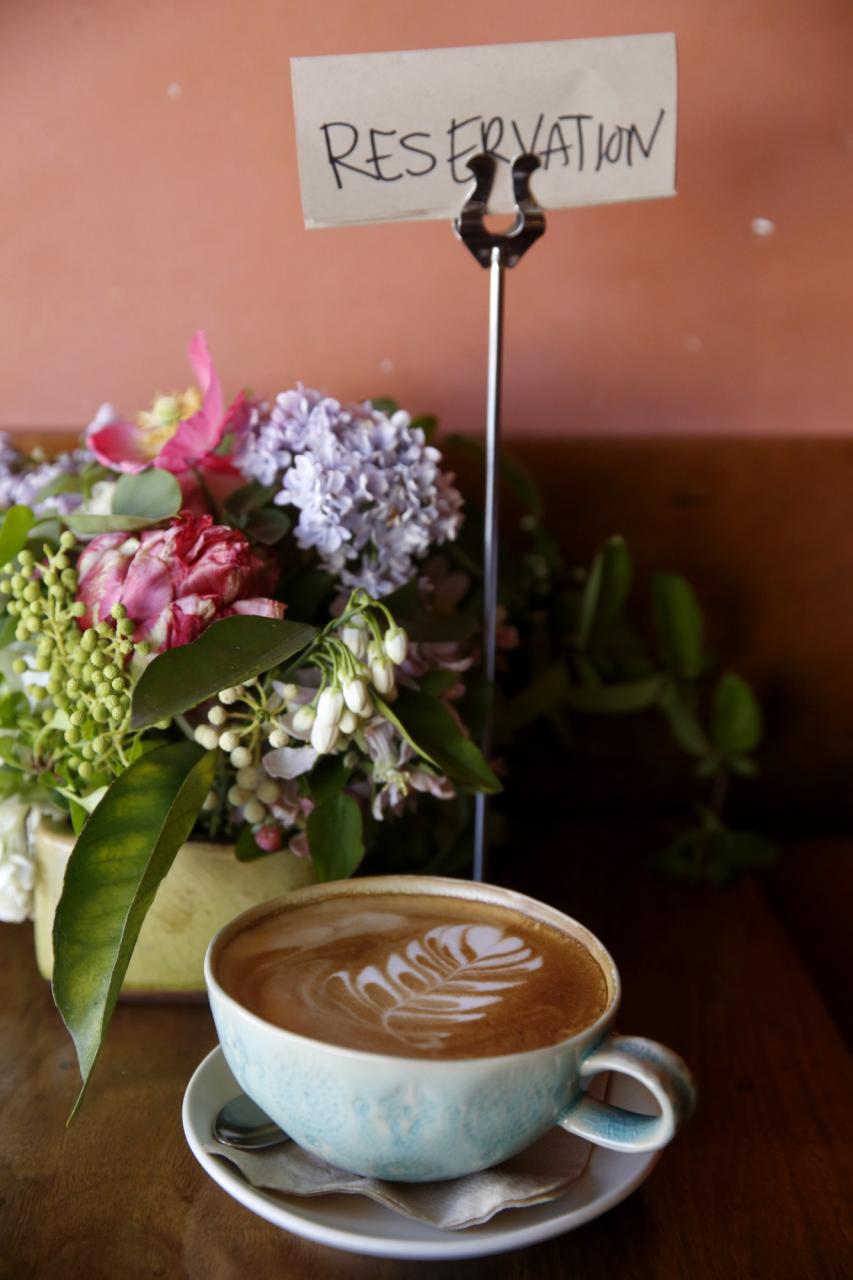 This is bread so sensational that in 2003 Martha Stewart visited the artisanal family-run bakery for a lesson on dough shaping, because where better to learn than right in the historic building that has housed various bakeries for more than 150 years? And last year, Weber's cookbook was named a finalist in the 2015 James Beard Foundation Book Awards. (You can buy a copy at the café; it's "Della Fattoria Bread: 63 Foolproof Recipes for Yeasted, Enriched & Naturally Leavened Breads.")
The loaves are so superb that paying $5 for toast and jam feels like a bargain. Weber is a chef, though, so she also tops toast with other excellent things like thick-spread Bellwether ricotta, sliced organic bananas, toasted pecans, honey and a sprinkle of fleur de sel ($9). The toppings are generous enough that toast is a full meal for me, paired with a chai latte ($3.50) and a passion fruit Prosecco mimosa ($10).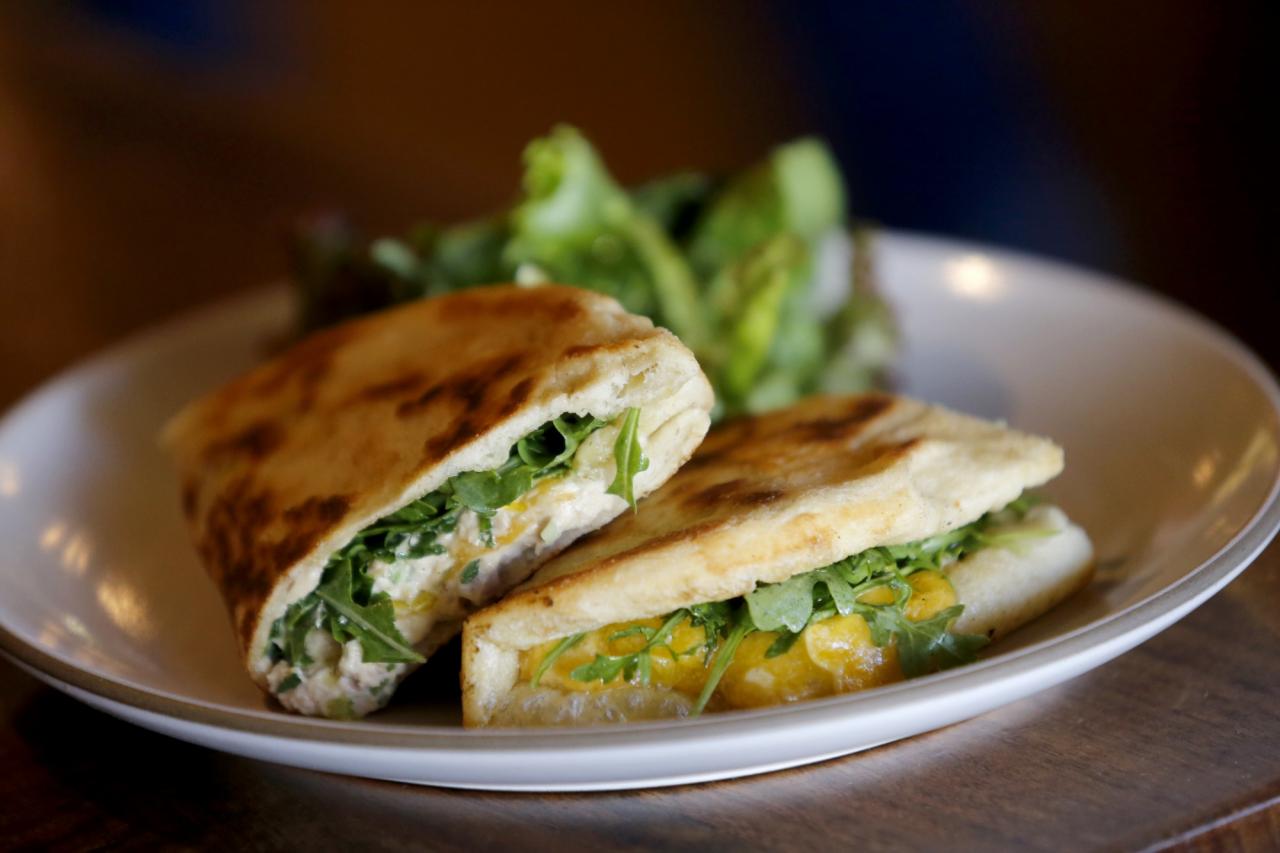 Since the café opened in 2004, Weber's menu has expanded beyond bread, of course; there are sandwiches, salads, soups and pasta specials. Yet still, at breakfast we choose among a half dozen "toasties," plus poached eggs on toast (one egg, $6; two eggs, $8). At lunch, there's toast with beans — more on that later — and weekend brunch woos with three toast entrées. If only Della were open for dinner, I'd be eating toast then, too.
When I had told my friend I was taking her out for toast, she laughed. But when her toast trio arrived, she said, simply, "Wow." The platter brims in a colorful array of one Rancho Gordo bean model, one chunky egg salad scattered with radish sprout, and one smoked salmon with house-made cream cheese, cucumber, pickled onions, capers and a bit of olive oil on honey-kissed pane integrale (dark whole wheat/rye grain) toast ($9).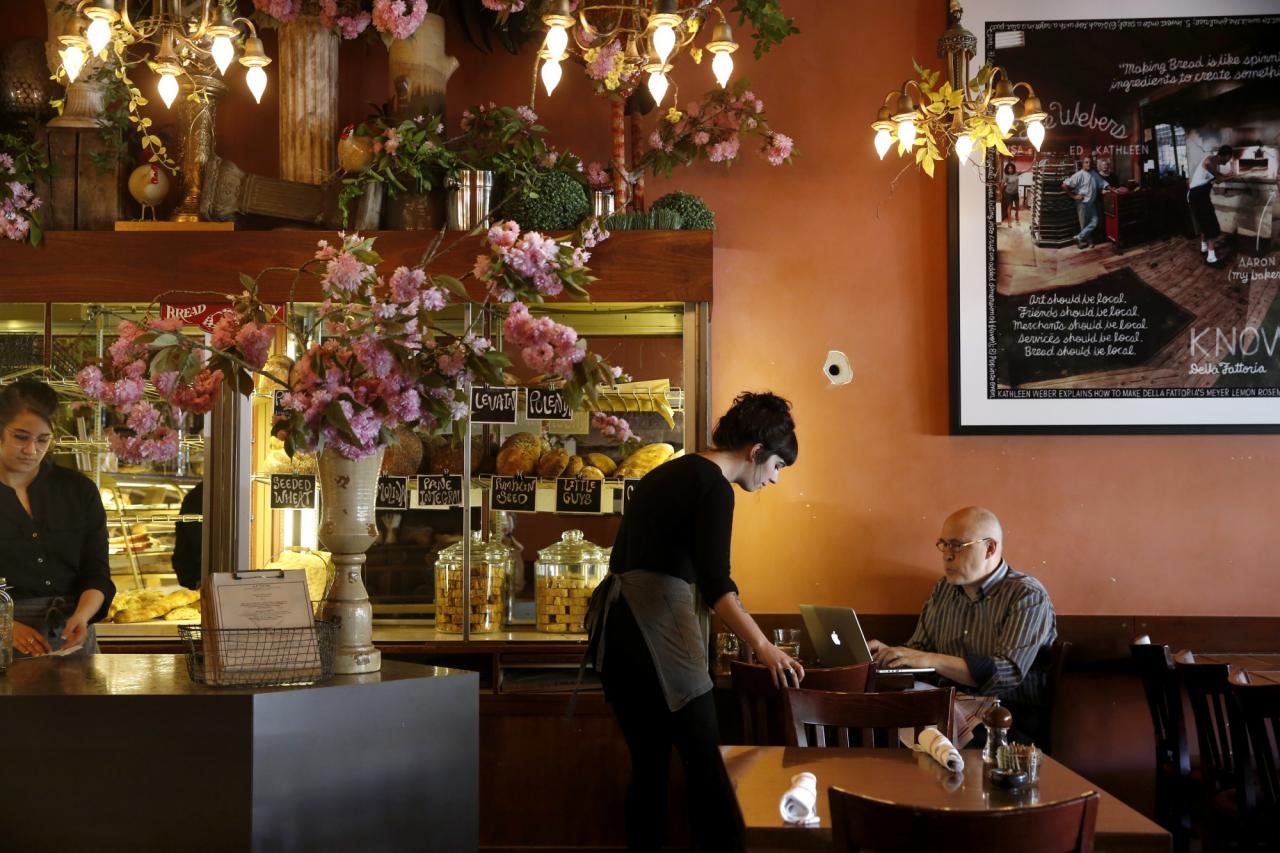 The beans on toast ($8, entrée) doesn't look pretty, I'll grant. Cannellini are pureed with chévre, roasted garlic, olives and olive oil, and the resulting spread is glistening gray mud. But the earthy, tangy, slightly sweet flavors and silky texture against the rosemary-Meyer lemon toast is paradise. A side of citronette-dressed bitter greens adds more crunch and pepper zing.
A tuna melt piadina is somewhat like toast, except with pizza dough cooked golden in a cast iron skillet so it's thin yet pillowy, folded over a gooey warm mix of tuna salad, cheddar and tart pepperoncini with a bit of arugula and citronette ($14). A croquet baton, meanwhile, makes fancy work of pressed Petaluma Caggiano ham and cave-aged Gruyere on campagne, a chewy white country bread ($12); it's even better as a croque madame at brunch, when it includes a poached egg and baked béchamel on top ($13), turning into a wonderful, silky rich mess when I poke it with my fork.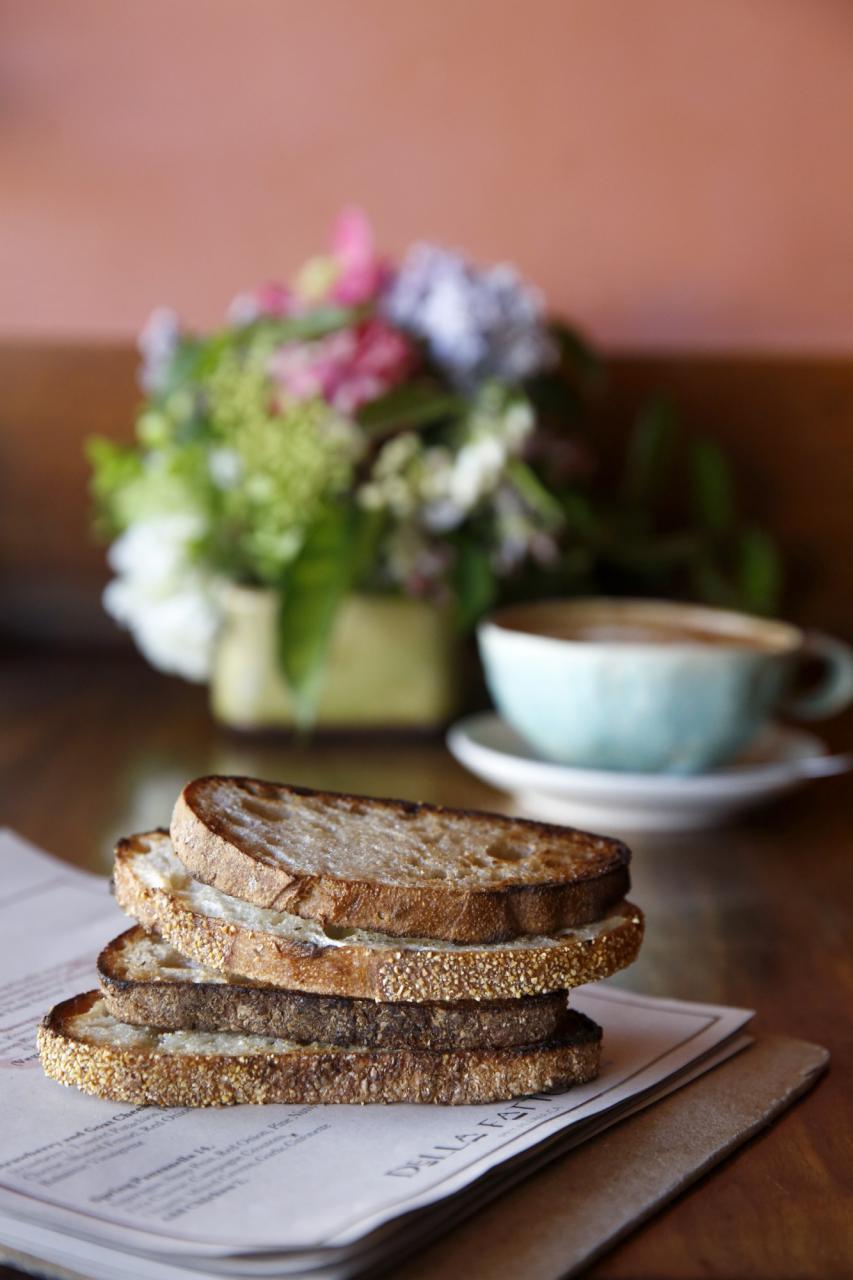 The kitchen gets extra artful with the brunch polenta and eggs, too. The daily breakfast version is excellent, as a big, creamy, golden griddle-golden corn cake capped in melted Havarti with a poached egg and breadcrumbs ($10), but weekends find it gussied up with a wagon wheel design of lacy prosciutto, warm, juicy spinach, two eggs and breadcrumbs ($13).
The menu doesn't change much — a levain pastrami Reuben is delicious year-round ($13) — but on one February visit, the panzanella salad celebrated winter, with pumpkin seed croutons tossed with bacon, butternut squash, red cabbage, apple, currants, spinach and apple cider balsamic dressing ($14). By March, it had morphed to spring, with rosemary-Meyer lemon croutons, arugula, roast chicken, asparagus, feta, toasted pine nuts, red onions and mustard-lemon-garlic citronette ($14).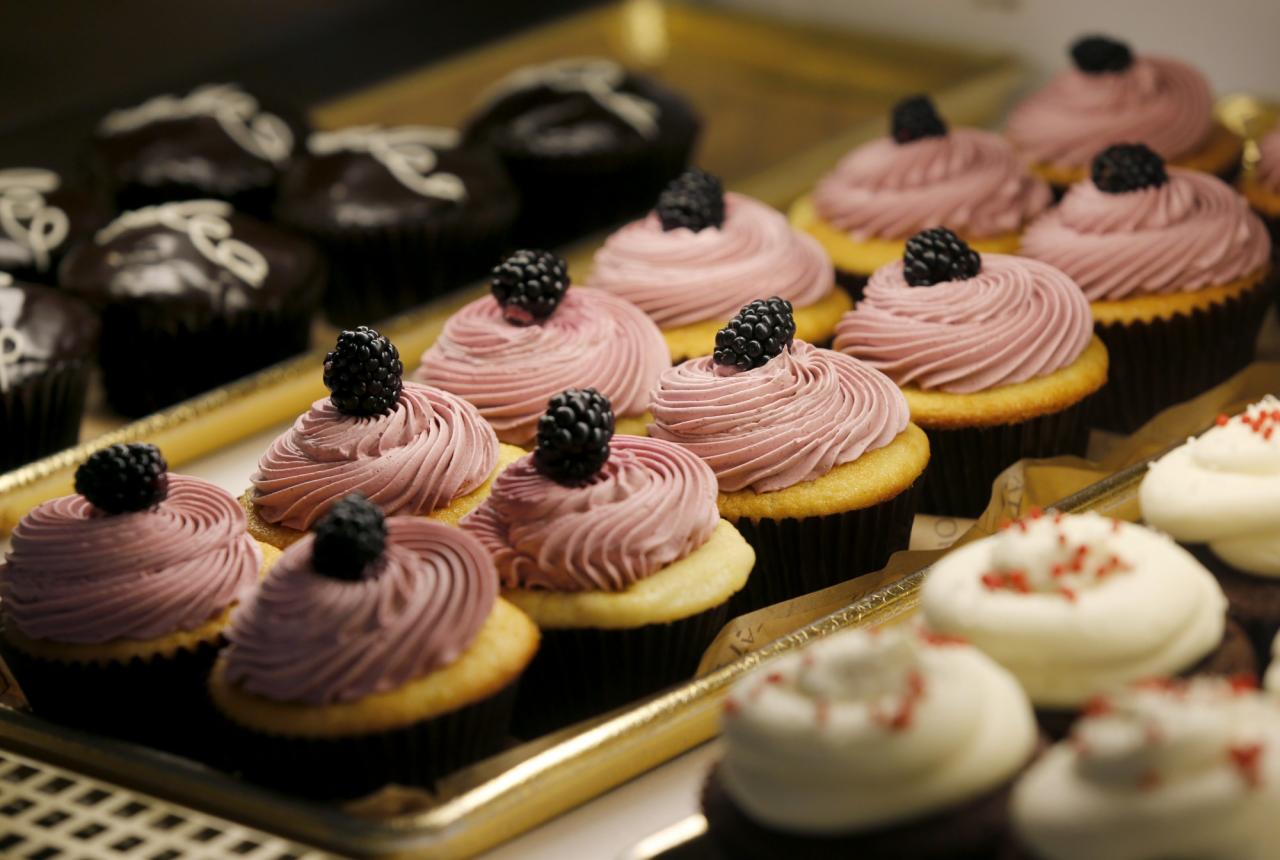 Just the mood of this place makes me happy. Tight-set tables in the small space are always packed, though there's often room at the big communal table, and servers are quick and cheerful. Décor dances in an eclectic mix of weathered wood floors, ornate chandeliers, antique clocks, dried flowers and hand-illustrated photos of the bakery. Rows of French, Italian and Napa/Sonoma wines glitter on the shelves, and a visit to the restroom takes you into the kitchen, winding your way among the bustling staff.
It takes a while for the food to arrive, but that gives us time to agonize over the other specialty of the house, the pastry case brimming with custards, tarts, cupcakes, pluot panna cotta, lemon cream parfait, and éclairs, cobblers and mini German chocolate cakes.
There's no dessert toast. But I bet, with a bit of Weber's chocolate frosting and a slice of her black current walnut bread, it could be deliciously done.
Della Fattoria is now also open for dinner.
Subscribe to Our Newsletters!