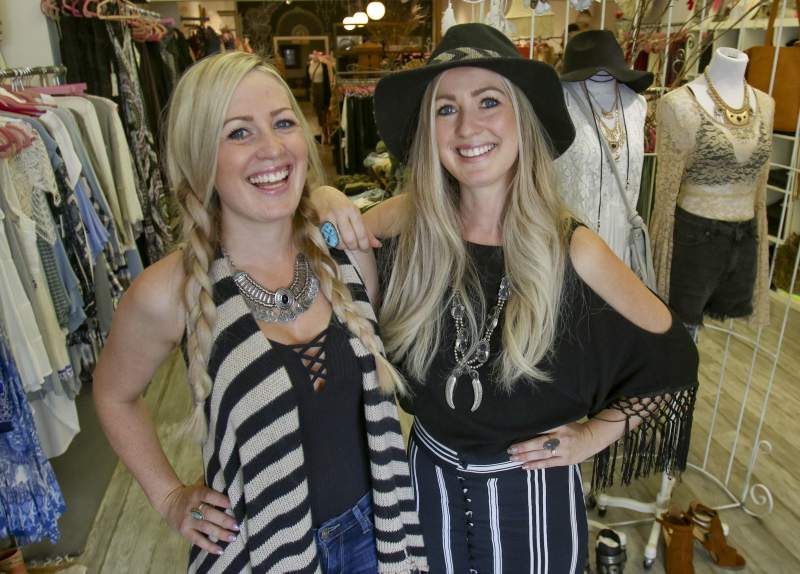 Twin Petaluma natives Cristina Wilson Hudlin and Michelle Wilson Bien are both business minded, and they've been scheming up new ventures together since age 8, when they created a tea shop in their parent's barn.
After their inaugural business, Bien and Hudlin launched an eBay store in their teens, but the twin's first real break came when they bought a coffee cart at a garage sale. At 21, they both knew they wanted to start a business, and recognized that coffee was "very lucrative and profitable," Hudlin said.
They found a location at Sonoma State University where they trained themselves and tested drinks out on friends and relatives, working to build a customer base while attending college. The business, dubbed "Double Shot Espresso," grew to two locations, and the sisters also worked at events such as Relay for Life and Movies in the Park.
"We would get up at 4 a.m. to open and sometimes have school until 10 p.m.," Bien said. "Let's just say we didn't get much sleep. Luckily we had coffee to keep us going."
The venture became successful enough to help them pay for their tuition, and to pave the way for the opening of the clothing store "Ooh La Loft" in 2008, which allowed the Sonoma State University graduates to meld their love of fashion and business.
"My sister and I would collect clothing from thrift stores and flea markets," Hudlin said. "We each had a clothing rack in our bedroom and we just kept adding pieces until we had enough to open a small space."
Bien and Hudlin were 25 when they opened the boutique in the heart of downtown Petaluma in the 400-square-foot loft of a home and garden store. In 2009, they moved to their current location, where they offered new and used clothing as well as a vast array of accessories and home décor, with a mix of beachy, bohemian and trendy options. The thriving clothing store since has expanded to a second location in Santa Rosa in 2013, and was named the best boutique in the Petaluma People's Choice Awards the same year.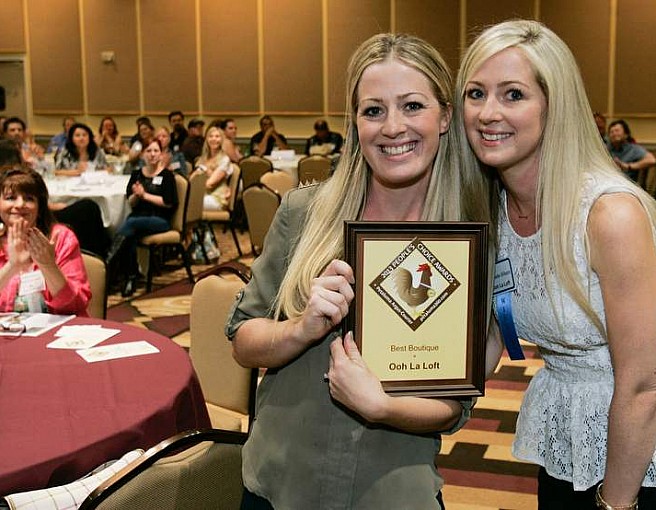 The now 33-year-olds enjoy working together because they can throw ideas back and forth and capitalize on each other's unique strengths. Bien runs the Petaluma location and Hudlin runs the store in Santa Rosa, however they do all the buying together. About five times a year, they travel to Los Angeles to buy clothing and also go to shows in San Francisco, New York and Las Vegas to find clothes that fit the needs of the women that shop at their stores.
"Our customer is any woman who enjoys style and wants to look fashionable and feel good about herself," Hudlin said. "We have everything from a going out dress to a basic skinny jean."
In keeping with the tradition of doing things together, the twin sisters had baby girls six weeks apart from each other, and since then, life has taken the two Petaluma residents in a new direction.
"It's been an interesting change going on our buying trips with our babies," Bien said. "We now juggle the task of being new moms as well as business women and this is a new exciting chapter."
In addition to acting as the owners of Ooh La Loft, the twins have their hands in every aspect of their business, from website building to social media to photo shoots and styling. The sisters, who are both trained wardrobe stylists, also design some of the clothing in the stores.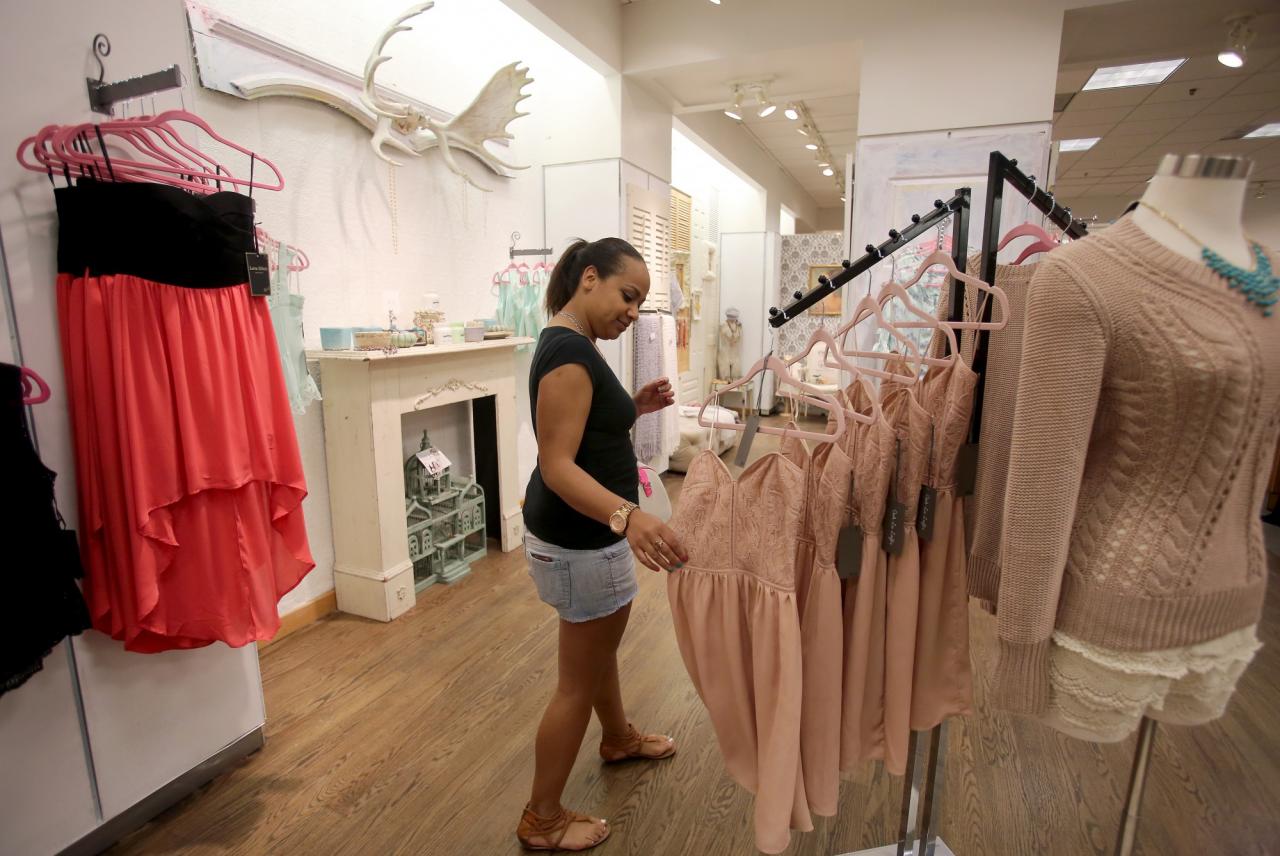 The twins want to inspire young people to follow their dreams, so they developed an internship program for high school and college students, which was launched the second year after they opened their boutique.
"We find out what the student is passionate about and we try to let them intern in that field of the business," Bien said of the typically month-long internships. "It is a great learning opportunity for them as well as us."
Bien and Hudlin said they love their hometown community and want to give back as much as they can. They've worked with high school groups including the Casa Grande High School Fashion Club, and the St. Vincent Fashion Show in addition to organizing special events and fundraisers for the community.
Bien said they've encountered challenges, including navigating through difficult economic years, but the twins agree that their job is extremely rewarding and they're constantly growing, adapting and looking forward to what the future has in store.
The sisters plan to expand into a lifestyle brand, open more stores, focus on their online presence, design more clothing and "be the next Free People," Hudlin said.
"Nothing feels better then walking through town and seeing women wearing our clothing and carrying our bags," Bien said. "This is our dream come true. It is amazing making a living doing what we love."
Subscribe to Our Newsletters!