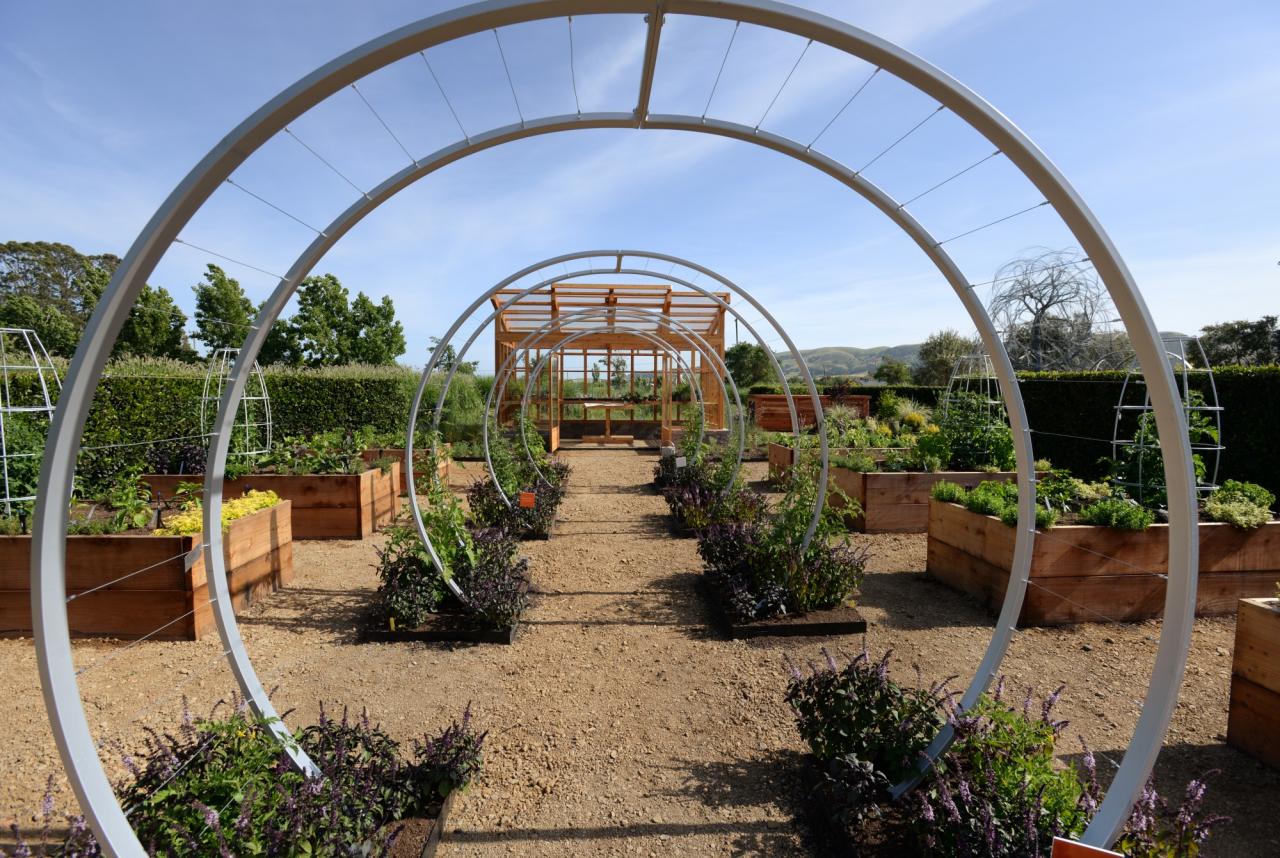 When Garden Editor Johanna Silver learned that Sunset magazine would be moving from its Menlo Park campus after 65 years, she had a wave of emotion.
"I was in tears about losing the test garden," she admitted. "I have never worked a piece of land that long."
The legendary Bay Area landscape architect Thomas Church designed the original grounds for Sunset's seven-acre suburban campus. The two offices, icons of Mid-Century modernism with their inner courtyards and covered walkways, were designed by architect Cliff May, who popularized the post-war ranch house.
The campus for decades served as Sunset's "laboratory for Western living," back when young GIs and their growing families flooded to the suburbs and installed patios, pools and barbecue pits for a kind of relaxed outdoor living that came to be emblematic of the kick-back western lifestyle.
So when Sunset's parent company Time, Inc., sold its prime Silicon Valley property to a San Francisco real estate investment and management company in 2014, staff went through a period of grief at losing their longtime home and concern about where they would land.
"We all had our goodbye rituals with the campus," said Silver, who lamented the loss of the test gardens she had babied for eight years.
But now she has a new garden in Sonoma to dote over and, like any new mom, she's already in love.
"I could not be happier with the location. This is really exciting," she said on a warm spring morning while standing in the middle of "The Farm," a pretty patch of raised vegetable beds bordered by herbs that is part of Sunset's new test gardens at Cornerstone Sonoma.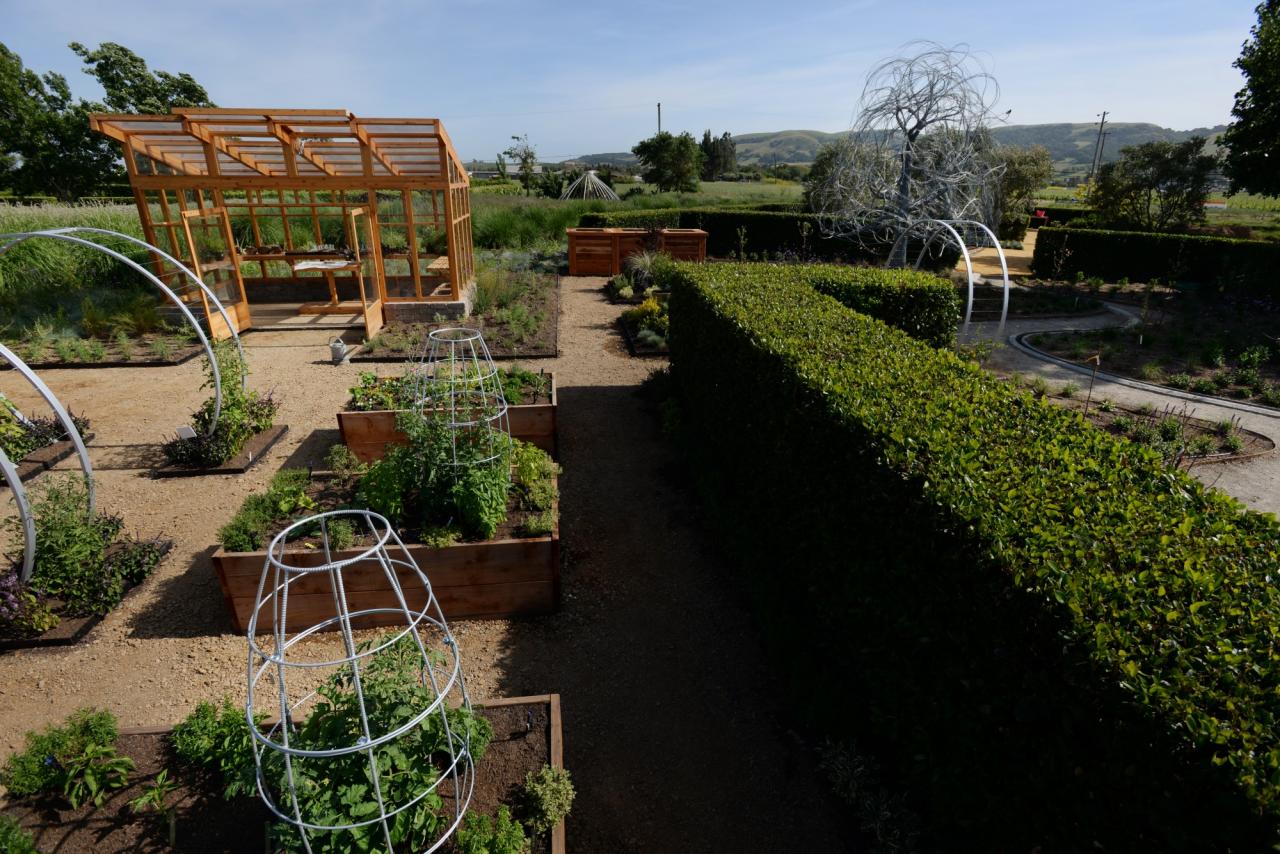 Separated into five different "rooms," the gardens will be used to test many of the plants Sunset features. They will also be used as a backdrop for photo shoots.
"I so believe in having a test garden we can play with, where we can get our hands dirty and try out the information we pass on," said Silver, dressed for labor in jeans and a plaid shirt.
While many curious Sonomans have been watching the gardens' progress since installation began in January, they will have the chance to see the finished product May 14 and 15 at the annual Sunset Celebration Weekend.
Cornerstone Sonoma is a scenic spot, flanked by vineyards and overlooking the picturesque Gloria Ferrer estate on the opposite side of Highway 121, along one of the main gateways to the Sonoma wine country.
It has also proven to be a soft landing for Sunset all around, said Irene Edwards, editor-in-chief. A multi-platform brand that also includes a website, books, video and live events, Sunset moved its editorial and business offices to Jack London Square, with views of the boats along the Oakland waterfront.
In the 1950s, when Sunset moved to Menlo Park, the zeitgeist was suburban. Now there's a growing interest in urban living, particularly among young professionals and high techies. And with San Francisco priced out of many pocketbooks, the hip spot is Oakland and its surroundings, with Wine Country a natural playground.
The median age of the Sunset reader is 52, but Edwards said that's "starting to shift." Sunset is reaching out to new a generation of readers by enhancing its website and "adding more personalities."
"While the essence of Sunset is really about learning and exchanging ideas about home, travel, food and garden, I think to get to know the people behind these ideas is what I'm trying to do right now," she said.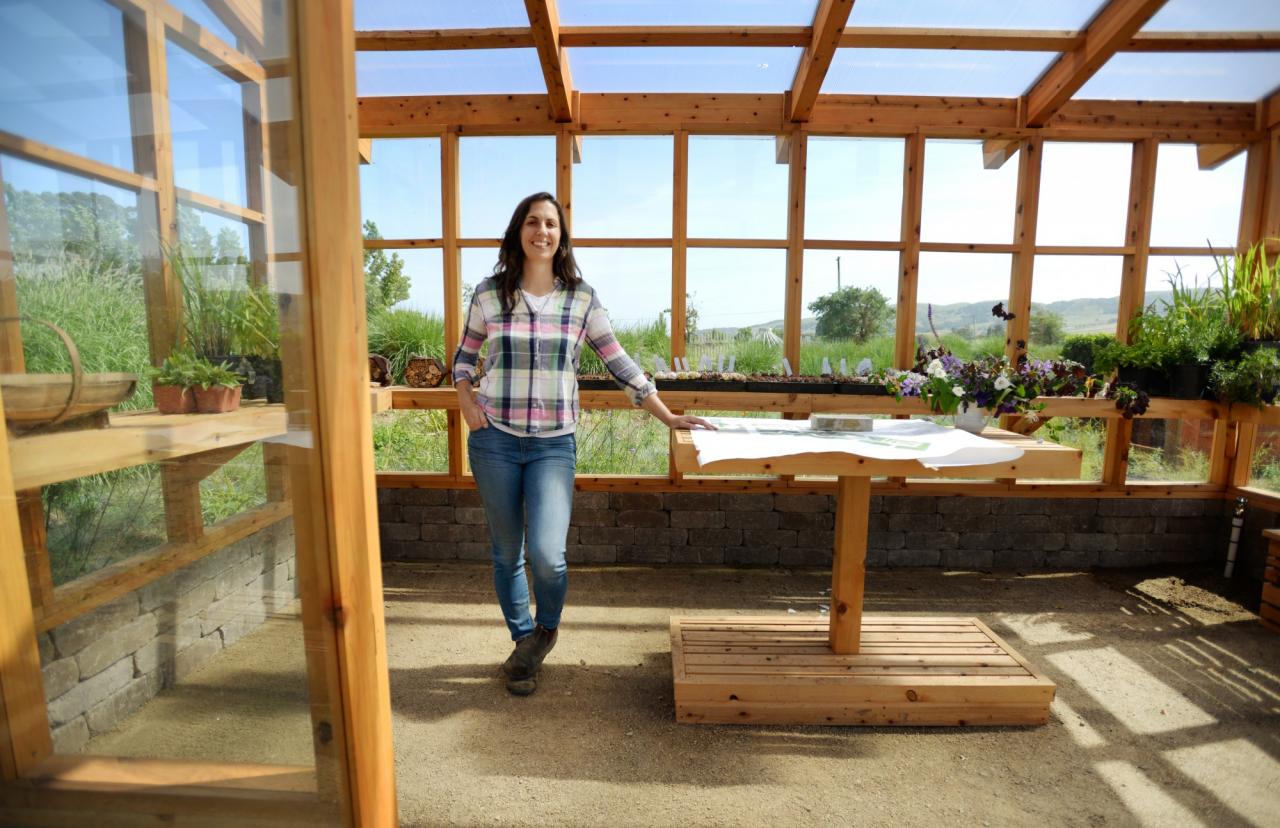 For the test gardens and outdoor entertaining and events, Sunset took over a prime chunk of Cornerstone, which was built as a high concept "festival of gardens" featuring esoteric artistic installations by leading designers and landscape architects. It has in recent years become more of a marketplace destination with shops, tasting rooms and a cafe with the gardens a side attraction.
Sunset gardens take over some of that old installation space and incorporate some of the same features. They've used the privet hedges to serve as green walls for four outdoor garden rooms, each with a different theme and connected to each other. A fifth garden, called The Cocktail Garden beyond the main gardens gate, is devoted to fixings for mixed drinks, including chinottos, a bittersweet citrus similar to oranges.
Other foundation plants include bay, pomegranates, pineapple guava and lavender, "Everything you need to mix and muddle and garnish your drinks," Silver said. A temporary bar will be set up in an Airstream trailer during Sunset Celebration Weekend.
They've also kept a curvy path and a full-sized wire tree that now is part of a garden they call The Orchard.
"Instead of being this weird thing, we decided to keep it and give it an orchard," said Stefani Bittner, who designed and installed the test gardens along with her partner Alethea Harmapolis of Homestead Design Collective, based in The East Bay. The Orchard is filled with 21 fruit trees. Ideal for backyards, they've been trimmed and trained to grow no more than 6 feet tall.
"It will be a seasonal walk through fruit trees beginning with the first apricots and ending with late season apples," Bittner said. An existing pipevine, a host plant for pipevine swallowtail butterflies, has also been kept from a previous installation, along with a curvy walkway snaking through the trees.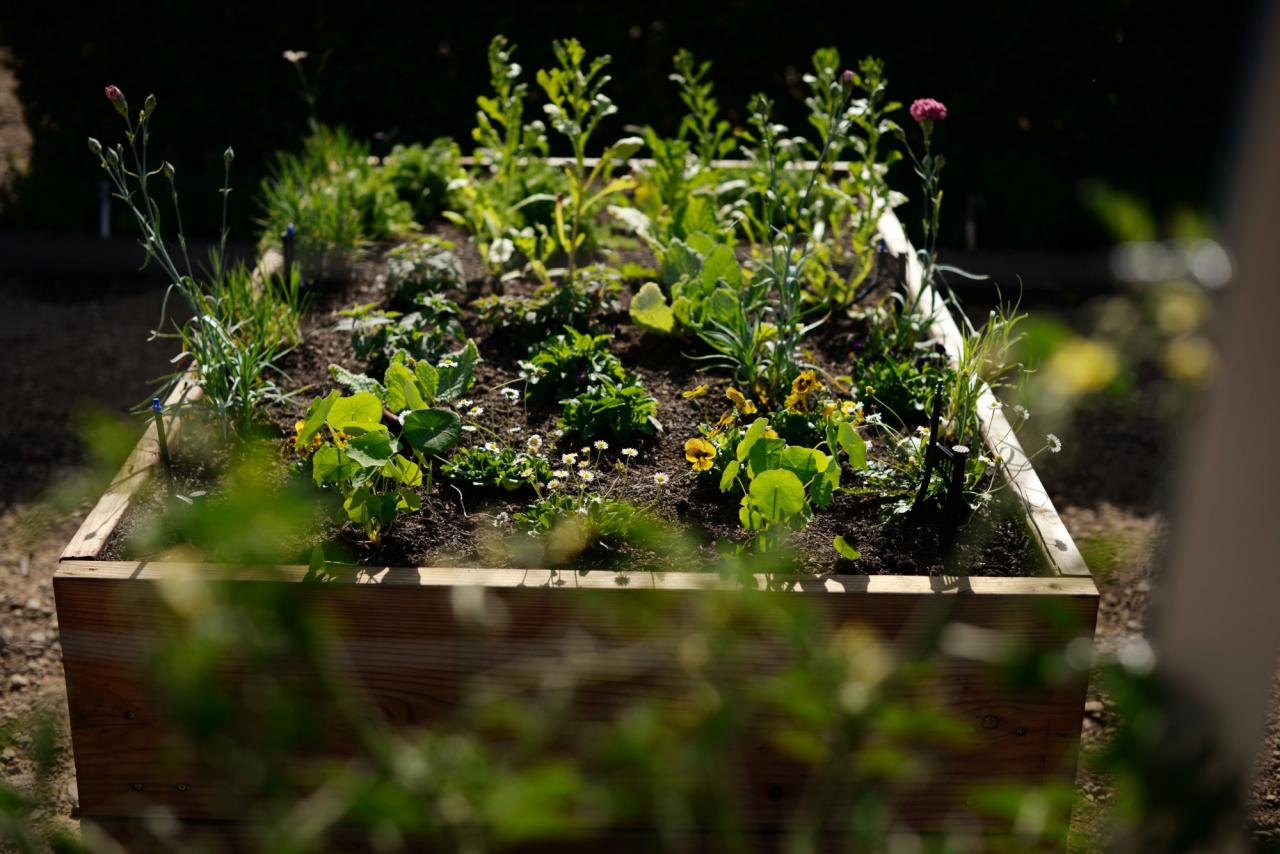 Visitors enter the main gardens through The Farm, a series of raised beds with borders of herbs. Framing the space are four tall steel arched trellises by TerraTrellis, an L.A.-bases sculpture studio. Although they stand stark and shiny in the bright sun, they will soon be covered with tomatoes and hops. They have a wide opening to allow easy access by wheelchairs, Anchoring the back of The Farm is a glass and cedar greenhouse custom-made for Sunset by NW Green Panels in Portland, Ore. Inspired by the glass box cottages of Frank Lloyd Wright, it has a slant roof that its designers say catches 40 percent more sunlight and heat while providing more vertical growing space than traditional gable-roof construction. Sunset will start from seed its own flowers, vegetables and herbs inside the greenhouse. All the plants are organically grown and grouped together with plants that have similar irrigation needs for water efficiency.
From The Farm, the gardens lead into The Orchard and on to The Gathering Space, an outdoor living room with a 12-foot-long farm table and shaded by olive trees. It's really a place to show off the Sunset Western Garden Collection, a carefully curated group of high impact, low-maintenance and low water using plants.
"We wanted the space to be like walking into the pages of the magazine," Bittner said.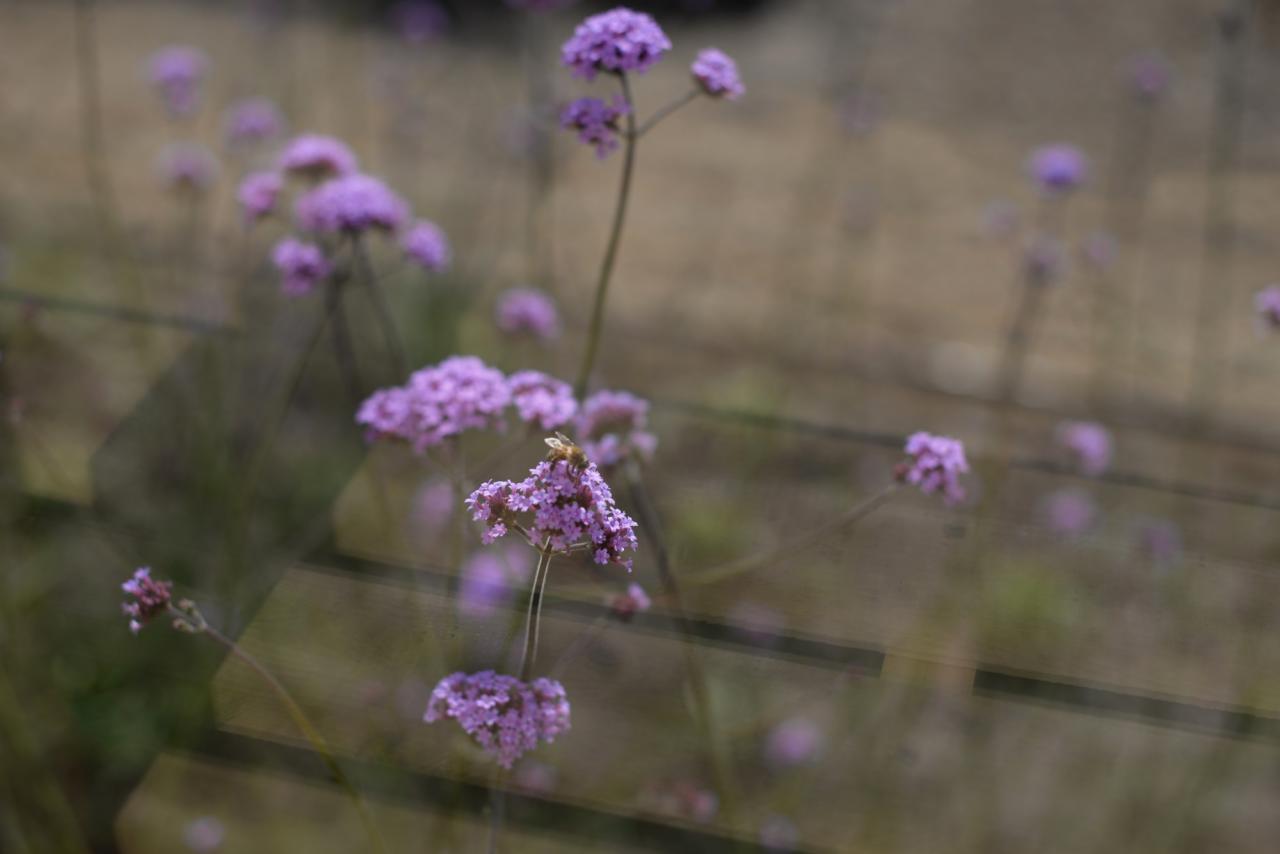 Among Silver's favorite plants in the space is a variegated lavender called Meerlo, new to the market and incredibly fragrant; a new variety of Lomandra, a rush with a nice texture she described as "bulletproof"; and a Mahonia called 'Soft Caress,' a wavy background plant that won plant of the year at the Chelsea Garden Show several years back.
The last garden is The Flower Room, featuring three planting beds built where flowers and foliage will be grown for cuttings and arrangements. For the space, David Austin Roses of England selected several varieties that have fragrance, beauty and will do well in the Sonoma climate: Munstead Wood, The Lady Gardener, Judge the Obscure, Carding Mill and Lady of Shalott will be grown for cuttings and arrangements.
"The Flower Room is a celebration of garden flowers. Even in our drought, we still believe there's a space for flowers in our gardens. We need our flowers," Bittner said. "There are many flowers that pollinators love and some that create beautiful spaces as well as flowers you love to put on your table," Bittner said. Her parnter Alathea Harampolis, is a well-known florist, co-owner of Studio Choo East West Coast Florists in San Francisco and co-author of "The Flower Recipe Book."
A series of Cor-Ten steel raised beds are filled with plants organized into flowers for focal point, filler and foliage. Specialty mums, Black scabiosa, digitalis, lupine, dahlias and delphiniums, along with 17 different varieties of scented geraniums and Dusty Miller, among other varieties, all come together in a mass of color, foliage and fragrance.
"The philosophy behind the gardens is we really want people to be inspired by the lifestyle of living in your garden in the western United States," Bittner said. "The different spaces represent different parts of a garden and the different aspects of living in your garden."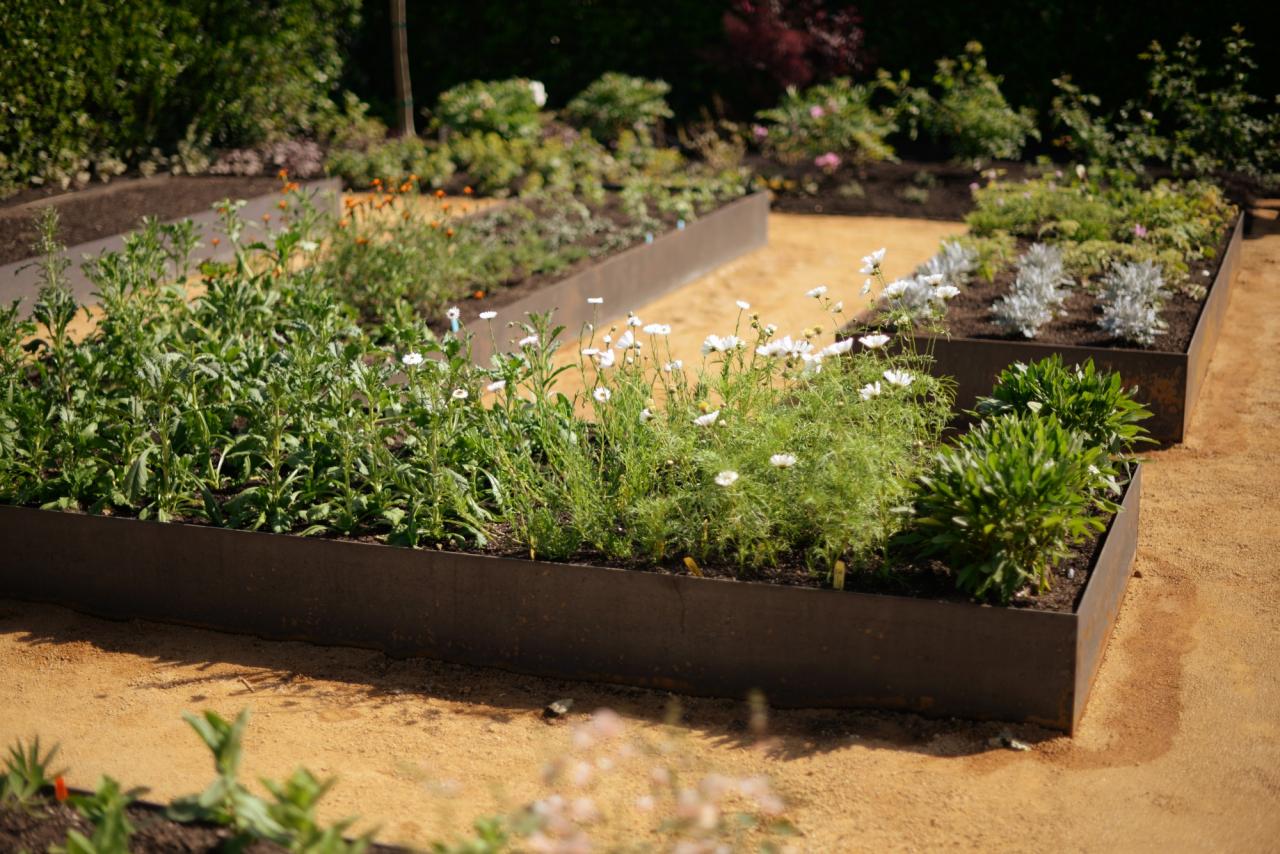 Sunset, a venerable lifestyle magazine that first appeared in 1898 as a promotional pamphlet for The Southern Pacific, also is finishing work on a large outdoor kitchen, in keeping with a century-old tradition of outdoor cooking. Sponsored by Insinkerator, it boasts a standalone wine bar island and double island cooking peninsula with two grills, refrigerator, sink and four gas burners, protected by a shade cover to capture "that perfect lighting" for magazine photo shoots, Edwards said.
The Cornerstone site opens up many more opportunities to interact with the public, she added.
"There will be a lot of public events. After the celebration weekend, our big debut, we'll be doing a whole summer programming series, which will be cooking demos, gardening workshops and floral design. The gift to us here is being able to turn this into an ongoing consumer experience.
"People can come here and spend the weekend in the Wine Country. They can take a wine tasting class or classes that combine foods from the garden. We have a cocktail garden. How great to harvest those crops and then learn how to make your perfect cocktail."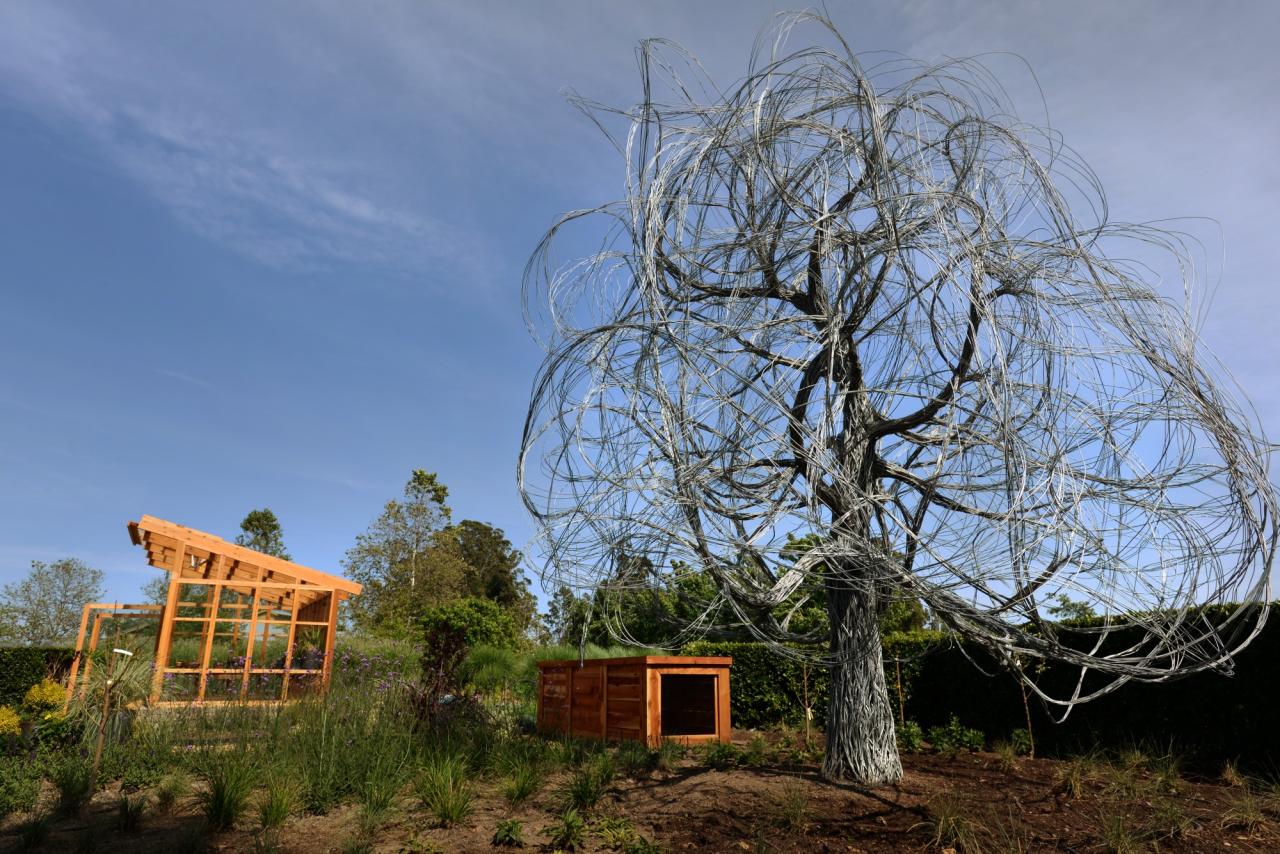 The gardens will be open daily year-round at no charge for the public to browse. Silver asks only that people don't snitch the vegetables and flowers, since the gardens will be used for photo shoots. Signs and an audio tour app will give background on some of the plants and design ideas in the gardens.
Visitors to this year's Sunset Weekend, which in the past has drawn up to 55,000 to the Menlo Park headquarters, is a two-day festival of the good life, with cooking demonstrations and appearances by celebrity chefs such as TV's Top Chef Nyesha Arrington and local names like Cindy Pawlcyn.
Special stages will be set up devoted to cooking, travel and gardening, as well as an Airstream trailer village. On the garden stage, visitors can catch talks by Bittner and Harampolis, as well as others like John Greenlee, an expert in meadow gardens and low-water-use grasses who installed a meadow garden at Cornerstone several years ago.
Silver said she will be up once a week to work in the new gardens which, at 11,000 square feet, are much more expansive than the 3,300-square-foot plot in Menlo Park.
At previous Celebration Weekends, Silver worked round-the-clock for several weeks to install temporary show gardens just for the event. There will be nothing like that this year. These gardens, while still in their infancy, are permanent.
"It's a real garden," she said. "It's going to look a little young, but it's going to grow. And people can come back any time and see it."
All Photography by Erik Castro for The Press Democrat