A family settles into their quiet new weekend home in the Glen Ellen hills.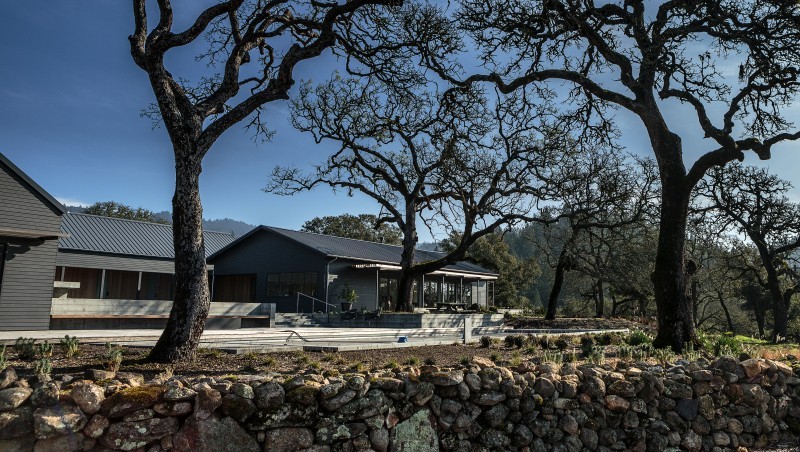 Rachel Muscatine and Ananth Madhavan waited a long time to call Sonoma their second home. Three years ago, after an extensive search, the San Francisco couple and their two children (an eighth-grader and a college student) found their dream location: a private, 10-acre oak-studded vineyard property in Glen Ellen with a small seasonal creek. "We came through the gate and started up a little windy road, and we looked around and thought 'This is special,' " says Muscatine. With 360-degree views of Sonoma Valley and the Mayacamas Mountains, the hilltop setting called for a retreat that would celebrate nature and provide a sense of ease and simplicity.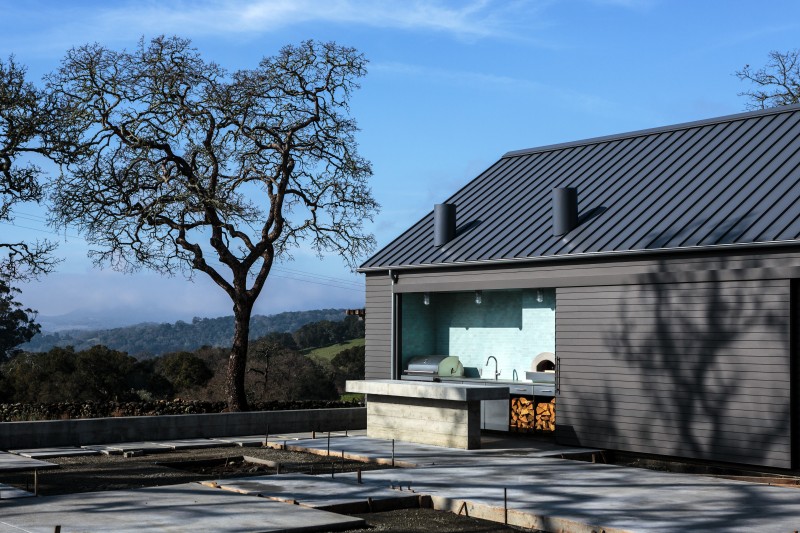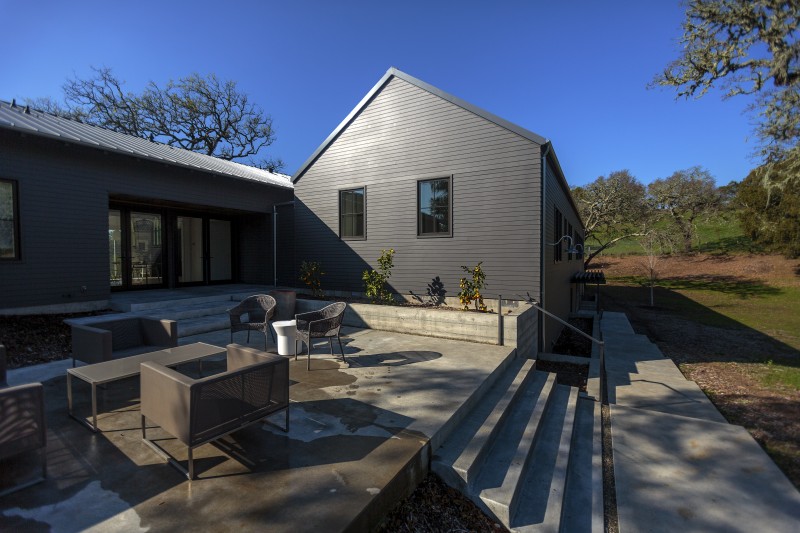 After a dramatic two-year renovation of the property's 50-year-old cottage and garage, overseen by award-winning San Francisco architect Nick Noyes, the family came home to their new getaway last summer. Noyes reimagined the home's overall footprint, connecting the existing buildings around a new central courtyard and pool.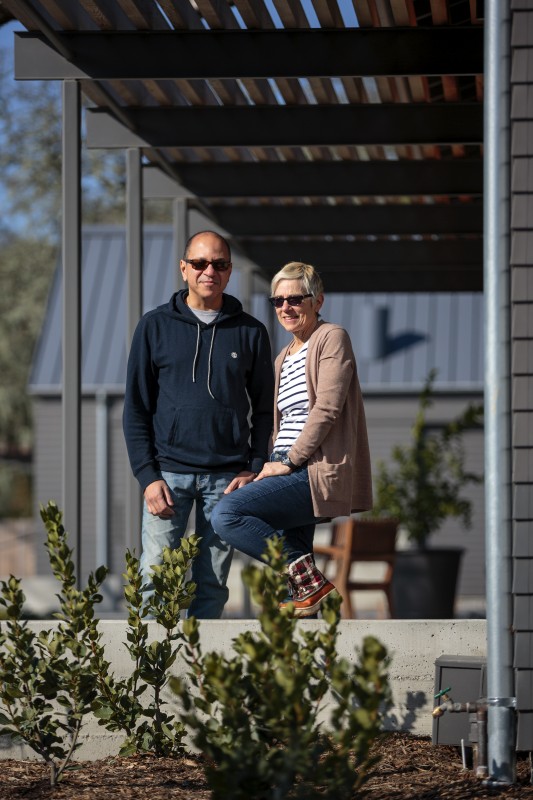 The result is a refined yet unfussy home that invites its owners to relax and breathe deeply. "Everywhere I turn, the house has this quietness," explains Muscatine, taking in the whitewashed floors, opened-up ceiling beams, and banks of windows looking out to the surrounding vineyards. Deep couches and a cozy built-in banquette are meant for snuggling together "like sardines" to watch a movie, Muscatine jokes. And there's nothing to flash or beep that would break the sense of calm— not even the ring of an iPhone. "We don't get good cell reception, and we're thrilled," says Muscatine. "It's a place where we can't help but just slow down, put up our feet and read a book."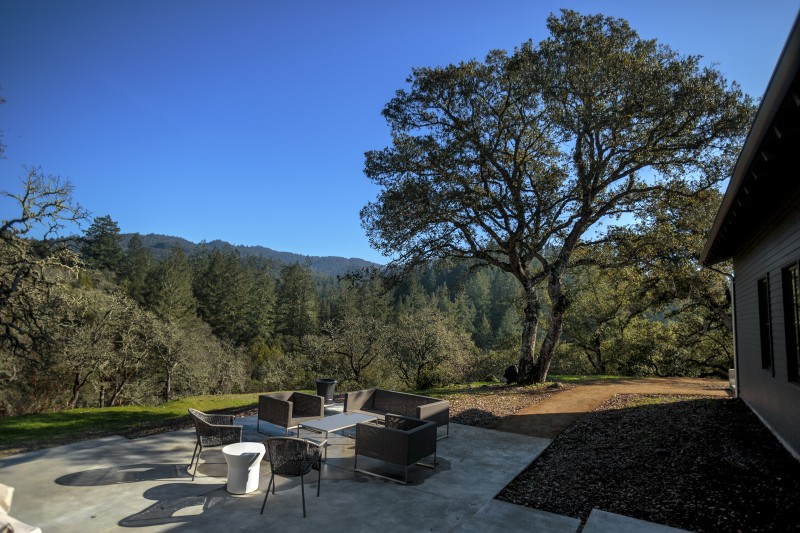 A culinary school graduate and passionate cook, Muscatine had a close hand in creating a kitchen that's highly functional but doesn't interfere with the view. "In San Francisco, my kitchen faces a wall. Here, when I wake up and make my coffee, watching the mist rise off the trees, I feel like I'm standing right outside." On the wall to the left of the sink, a sliding door of blackened steel conceals an expansive pantry, and everyday dishes are easy to access on a bank of open steel shelving.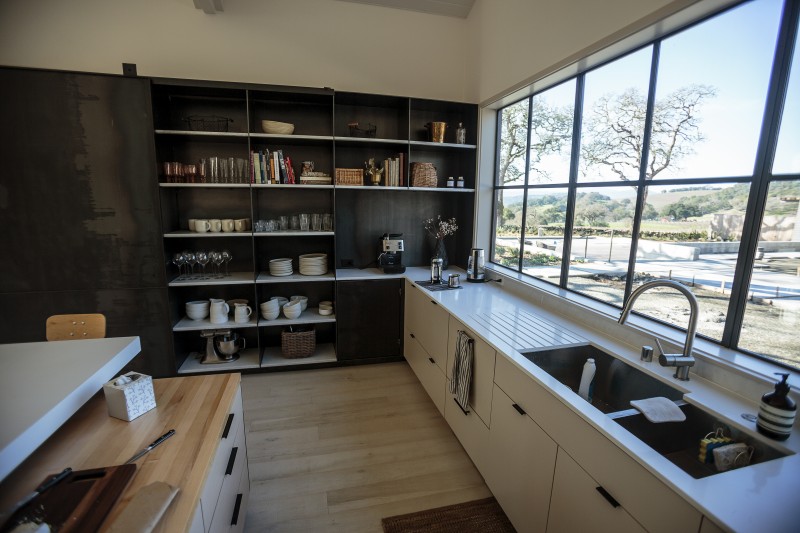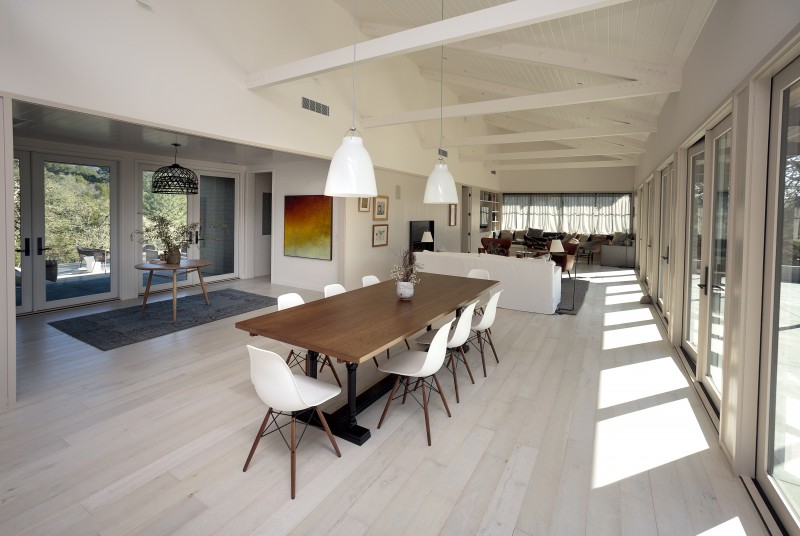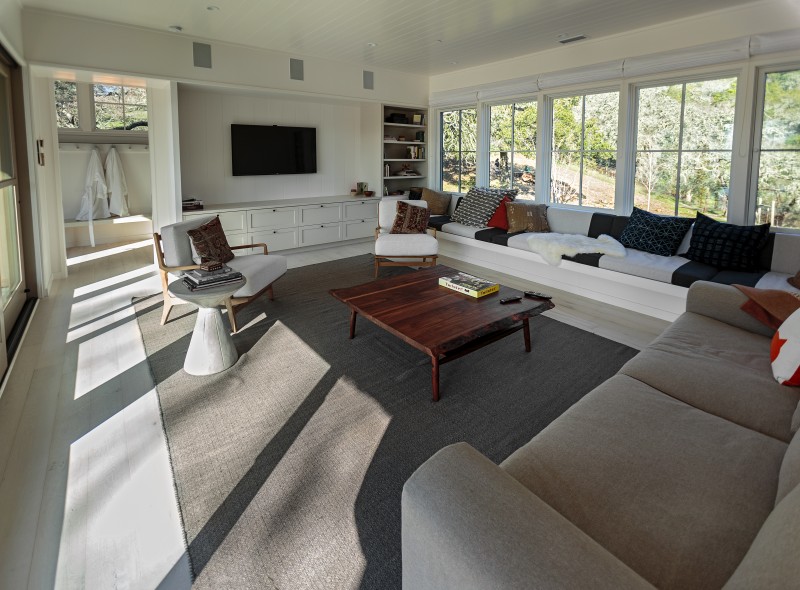 The family looks forward to digging deeper into Sonoma Valley life, with plans this spring for chickens, blueberry bushes, a cutting garden and lots of cooking and canning on the weekends. Muscatine likes to put on sneakers for the 20-minute walk down the hill into Glen Ellen, waving to the rest of the family as they drive into town to meet for dinner at local favorite the fig café. And Madhavan revels in the quiet and the chance to pore over the highly entertaining police blotter in the local newspaper. Says Muscatine, "We've stepped into all this newness, and we say 'This is our community now."