Romance comes in all shapes and sizes. And budgets. Whether you're a traditionalist (chocolates, sparkling wine), a little spicy (lingerie and love poems), or just want to please your partner with a bottle of whiskey and a hipster T-shirt, we've got you covered. Just remember that love makes the world go 'round — as long as you don't screw it up, Romeo.
DOWN TO EARTH
Who do you love?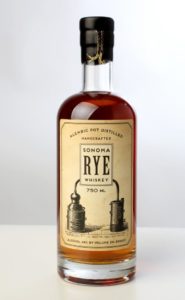 Sonoma Rye Whiskey
Out West, we know a thing or two about whiskey. Starting with a rye mash and using direct-fire alembic stills, Sonoma County Distilling Co. in Rohnert Park bottles small-batch whiskies and bourbons in the heart of Wine Country. Imagine that! Aged in new, charred American oak barrels, this classic rye is a winter warmer with flavors of vanilla, allspice and white pepper. Not to mention it comes in a super-cool, old-timey bottle. Bottoms up.
$53, Bottle Barn, 3331-A Industrial Drive, Santa Rosa, 707-528-1161, bottlebarn.com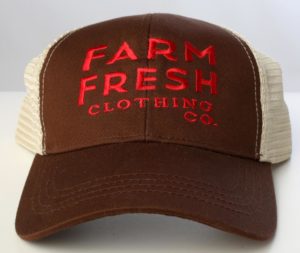 Farm Fresh Tees
Couples wearing matching track suits? Dreadful. But there's nothing wrong with a little thematic wardrobing for a day of togetherness, especially when these shirts are pajama-soft and oh so hip. Farm Fresh Clothing Co.'s line of farm-to-fashion T-shirts is all original designs that show the world you're a fan of the fields. Water-based inks and organic cotton make you eco-friendly as well. Add a Farm Fresh cap to complete the look.
Cap $20, T-shirt $45, Farm Fresh Clothing Co., 7190 Keating Ave., Sebastopol, 707-634-7053, farmfreshclothingco.com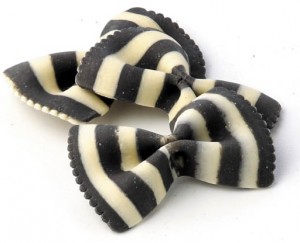 Zebra Pasta
Bring a little joy to your dinner with little black-and-white striped bow-tie pasta from Italy. It's made with squid ink (an aphrodisiac, we hear) and duram wheat and goes beautifully with a cream sauce or a spritz of olive oil.
$11.99, VJB Vineyards & Cellars, 60 Shaw Ave., Kenwood, 707-833-2300, vjbcellars.com
SPICY
Fun to Share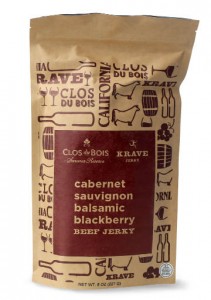 Wine-Infused Jerky
Jerky goes platinum with Clos du Bois Winery and Krave Jerky's limited-edition, wine-infused flavors: Chardonnay Honey Rosemary Turkey Jerky and Cabernet Sauvignon Blackberry Balsamic Beef Jerky. The gift set comes with a bottle of Clos du Bois Reserve Chardonnay and Reserve Cabernet Sauvignon in a rustic wooden box. Or just stick some in your honey-bunny's lunch box.
$65, Clos du Bois, 19410 Geyserville Ave., Geyserville, 707-857-1651, closdubois.com; kravejerky.com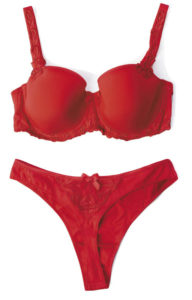 Andora Underwire Bra and Thong
Let's be frank: 'Tis the season to be a little bit naughty, what with Cupid flying around. But skip the tacky stuff and give her the gift that keeps on giving. This high-end, Simone Perele Andora foundation set in poppy red is both Friday-night fun and Monday-morning comfy, if you catch the drift. The set comes with a personalized bra fitting at Ma Cherie et Moi.
Bra $89, panties $39, Ma Cherie et Moi, 2332 Magowan Drive, Santa Rosa, 707-573-1103, visit on Facebook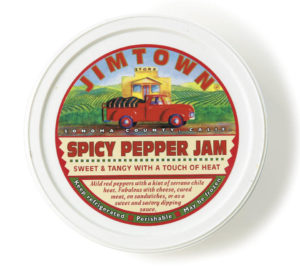 Jimtown Spicy Pepper Jam
It's kinda hot, kinda sweet and spreadable on just about anything. Once you taste it, this jam will become your new favorite condiment for toast, cornbread, French fries and with a side of aged cheese. It's also perfectly delicious straight from the container, at midnight, in front of the refrigerator, when you're wearing nothing but a smile.
$6 for 9.5 ounces, Jimtown Store, 6706 Highway 128, Healdsburg, 707-433-1212, jimtown.com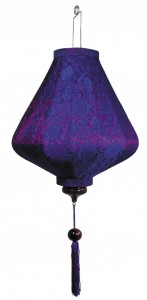 Silk Chinese Lanterns
Lit or simply hanging in a mismatched group of colors and shapes, these silk lanterns give bedrooms an exotic, passionate flair. We're partial to red, which represents luck, love and passion in China. They come in multiple shapes (round, teardrop, diamond, parachute), sizes and colors.
$18-$25, Old Shanghai Decor, 172 Petaluma Blvd. N., Petaluma, 707-762-8088, oldshanghaionline.com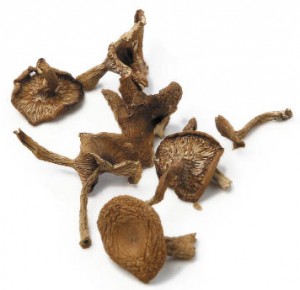 Wine Forest Candy Cap Mushrooms
More dessert than main course, these rare little mushrooms have an intense maple aroma and flavor, making them perfect for swirling into ice cream, crème brulee and cookies. Hey, there's a reason they're called "candy cap." Foraged by mushroom experts and dried, they're part of the Wine Forest Wild Foods lineup of exotic deliciousness harvested along the North Coast.
$23, Big John's Market, 1345 Healdsburg Ave., Healdsburg, 707-433-7151, bigjohnsmarket.com
CLASSIC
Nicely done, Romeo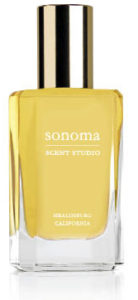 Tabac Aurea Perfume
There's something intensely sexy about a scent that's as enticing on him as it is on her. Which is why we love Sonoma Scent Studio's Tabac Aurea, a rich, heady perfume that enrobes with notes of cedar, sandalwood, pipe tobacco, leather, clove, vanilla and amber. Definitely not for shrinking violets, it's a bold statement for thoughtful men and memorable women.
$42 for 17 ml bottle, Sonoma Scent Studio, sonomascentstudio.com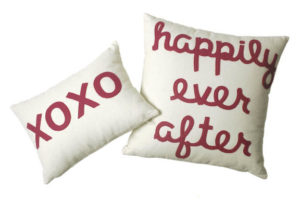 Pillow Talk
Say what you really mean with these eco-friendly pillows from Alexandra Ferguson. Produced from hemp, organic cotton canvas and felt derived from recycled plastic bottles, they're squeezingly soft and make a passionate statement on any bed or loveseat.
$89.95 for 10-inch by 14-inch pillow, $129 for 16-inch square pillow, G's General Store, 19 W. Napa St., Sonoma, 707-933-8082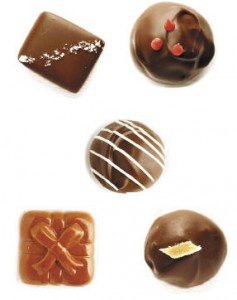 Luxe Chocolates
There's chocolate and then there's chocolate. Meaning you'll be sleeping on the sofa if you dare buy that cheap stuff at the drug store. Show your chocoholic some serious love with a 32-piece box of truffles from Santa Rosa's Recherche du Plaisir. Pick and choose from the Violet Beauregard (white chocolate with blueberry preserves), South Seas Surprise (ginger, cinnamon and honey), Snowheart (white chocolate and peppermint in a dark chocolate heart) and more than a dozen other flavors in milk, dark or white chocolate.
$34 for 16-piece box, $66 for 32-piece box, 3401 Cleveland Ave., Santa Rosa, 707-843-3551, rdpsweets.com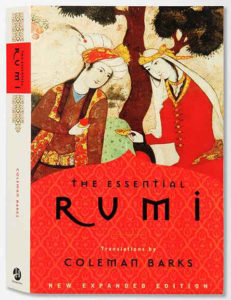 "The Essential Rumi"
The 13th-century Middle Eastern poet Jalal al-Din Rumi, it seems, had quite a lot of insights into life and the human condition. But it's his love poetry that deeply hooks the romantic nature. To wit: "The minute I heard my first love story, I started looking for you, not knowing how blind that was. Lovers don't finally meet somewhere, they're in each
other all along." Swoon.
$15.99, Copperfield's Books, various locations, copperfieldsbooks.com
Subscribe to Our Newsletters!