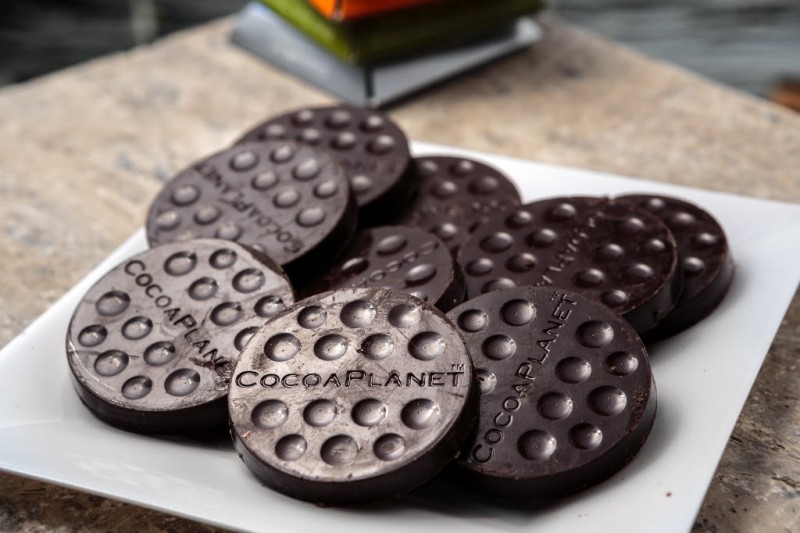 The much anticipated CocoaPlanet factory, chocolate tasting room and café have finally opened after months of construction and all sorts of the usual inspector delays.
But the result is spectacular for a small gluten-free French café and chocolate factory. Check out the blue background lighting, glass table tops, white marble walls, tasteful stone and total wheelchair accessibility as testified by Jeanne Allen of Incredible Accessible on Facebook. And when the weather turns sunny again, the large flower-surrounded patio in back will be perfect for sipping, nibbling and even entertaining.
Sonoma resident Anne McKibben's CocoaPlanet produces her healthy chocolate candy and French delights on Broadway in the building that housed Sonoma Print Shop for decades.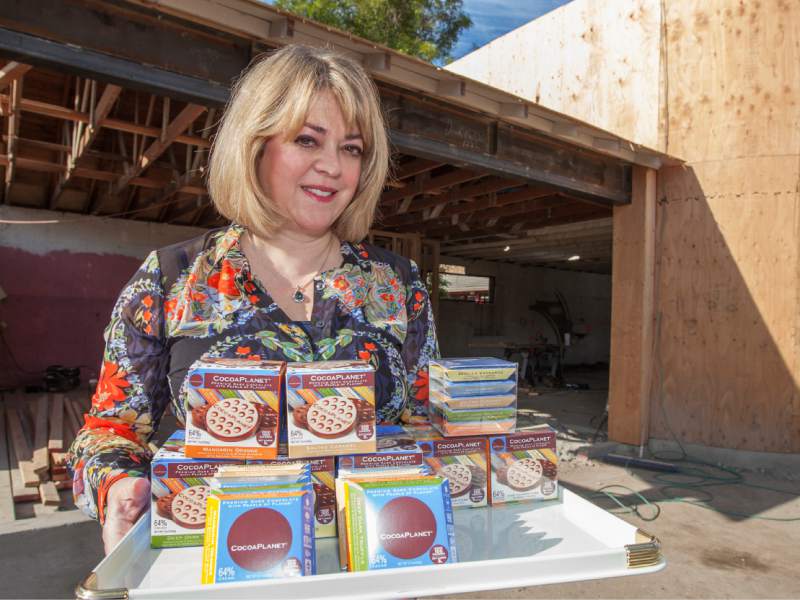 McKibben grew up in Paris, London and Tucson, and became an international marketing executive for Hewlett-Packard, traveling to 40 countries.
She eventually developed fabulous chocolate candies that her now-late French mother could enjoy after she developed diabetes.
With a background in manufacturing and marketing, McKibben visited her Los Angeles chocolate manufacturer, took apart their machines so she could add her "pearls of flavor" such as mandarin orange, deep dark truffle, vanilla espresso, salted caramel and CocoaMint. In her new CocoaPlanet factory on Broadway she makes chocolates on state-of-the-art machines she has designed and patented.
The entire building is a gluten-free facility, even the Parisian-style café where guests can indulge in quiches, charcuterie, cheeses, salads, soups, sandwiches and occasional cassoulet and other stews in the tasting room or on the elegant patio.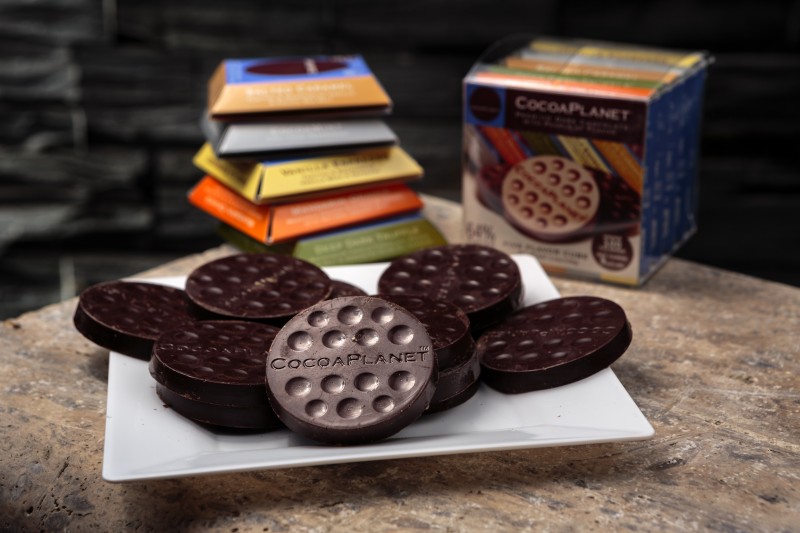 McKibben's CocoaPlanet chocolates are 64 percent cacao dark chocolate, under 100 calories with net carbs of 9 grams or less and only seven or eight grams of sugar. They are all non-GMO, gluten-free, vegan and free-trade certified.
McKibben says you can put a wafer in a cup, add heated milk, and have great hot chocolate, which servers will do in the café.
For chocolate tastings, you can try individual tastes, a mini flight of morsels of each taste, or a "Power Nibble" with two chocolates, almonds and sharp white cheddar cheese.
Don't miss the gluten-free desserts such as mandarin orange chocolate almond cake, Edible Dirt, apple walnut tarts, Deep Dark Chocolate brownies and Sweet Scoops vegan sorbets. All of the pastry recipes were converted from conventional flours to gluten-free by Kathy Gori.
Also on the menu are charcuterie and cheese platters, a hummus plate, gougères, Castelvetrano olives, warm tomato soup, grilled cheese sandwich, Paul's Produce Little Gem salad with Cypress Grove goat cheese, a Sonoma Chef's Salad, Quiche Sonoma with a salad, pizza Provençal, crêpes, and a quinoa bowl – all gluten-free. $6 to $18.

921 Broadway, Sonoma. 343-7453. cocoaplanet.com
Subscribe to Our Newsletters!