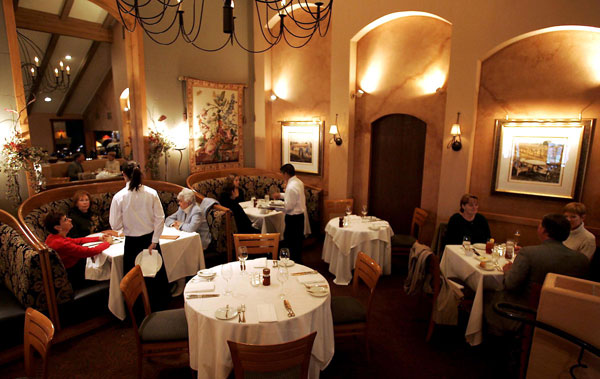 Step back in the John Ash and Co. time machine for a week of menus from founding chef John Ash's recipe archive (hint, there's Brie involved). Celebrating the 35th anniversary of the restaurant (which also recently won Best Restaurant for a Romantic Meal in the Press Democrat's Best Of Sonoma County contest)the $35 prix fixe menu August 10-15, 2015 will feature lobster, corn and wild mushroom risotto with carrot-corn broth, orecchiette pasta with tiger prawns, asparagus, Brie cream sauce, sun dried tomato pesto and deep-fried capers (I'm suddenly transported to 1986!) and venison loin in blackberry sage sauce.
The restaurant will also have a regular menu with dishes from the past 35 years. Considered the father of Wine Country Cuisine, Ash's farm-to-table philosophy was groundbreaking when he opened in 1980. Imagine that.
Details online at vintnersinn.com, and reservations can be made by calling (707) 527-7687.
Editor's Note: Travel, dining and wine tasting can be complicated right now. Use our inspirational ideas to plan ahead for your next outing, be it this week or next year. If you visit restaurants, wineries, and other businesses during the pandemic, remember to call ahead, make reservations, wear a mask and social distance.