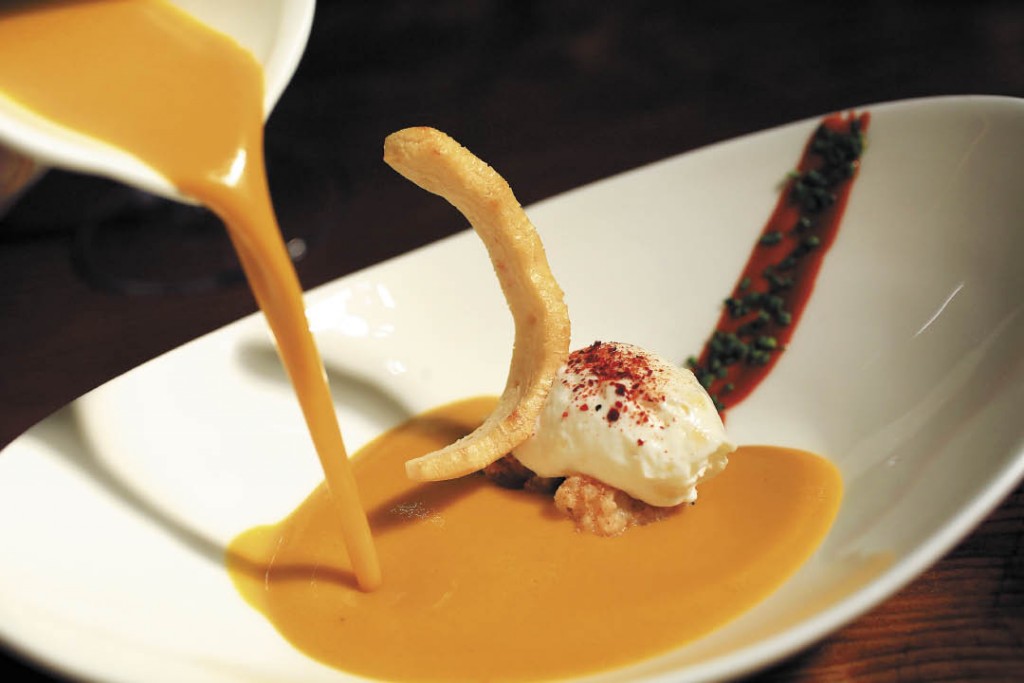 Sonoma offers a wealth of great dining options, but where to eat now — as in, right now? These eateries offer haute to casual cuisine and everything in between.
Amy's Kitchen
The "healthy" fast-food alternative created by Andy and Rachel Berliner of frozen-food giant Amy's Kitchen is focused on an all-vegetarian (plus vegan and gluten-free) menu of double-stack veggie burgers, chili cheese fries, milkshakes, burritos, pizzas and salads that are good for the planet and a whole lot better for you than traditional fast food.
58 Golf Course Drive W., Rohnert Park,
707-755-3629, amysdrivethru.com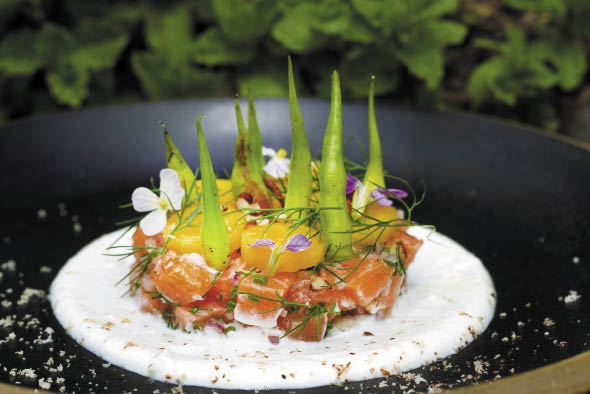 Applewood Inn
Take the road less traveled to this quiet Guerneville inn where "interpretive American" means a menu that is entirely inspired by the local seasons and flavors. If any chef is up to the challenge of creating a Michelin-star-worthy restaurant that's both rustic and ambitious, it's recent arrival Jamil Peden, whose dishes are as artful as they are delicious. The tasting menu is recommended, but a la carte dishes such as grilled octopus with Meyer lemon curd, capers and potatoes, and salmon with truffle lemon cream and celery leaf, can't help but impress.
13555 Highway 116, Guerneville, 707-869-9093, applewoodinn.com
Barndiva Studio
Enjoying cocktails and bistro bites inside this eclectic gallery of performance and visual art is a must-do in Healdsburg. Chef Ryan Fancher's Barndiva restaurant vision has been adapted to a more casual model in the studio, with small plates of charcuterie and other appetizers served in a beautifully curated space.
237 Center St., Healdsburg, 707-431-7404, barndiva.com
Bird and Bottle
Expect a serious mashup of flavors and cuisines from the newest Stark Reality Restaurants group. Owners Mark and Terri Stark spent more than a year rehabbing this Santa Rosa restaurant space (previously Italian Affair), with an equal amount of thought given to the menu. Opening salvos include kimchee latkes with sour cream and garlic chives, chicken-fried oysters, smoked black cod schmear, and of course, the couple's always-killer burger.
1055 Fourth St., Santa Rosa, 707-568-4000, birdandthebottle.com
Brew
We love the laid-back, inclusive vibe of this combo coffeehouse and pub. Sip on pour-overs and cold-brewed coffee from San Francisco's Ritual Coffee Roasters, local microbrews and ciders that change frequently, and a selection of wine and tea.
555 Healdsburg Ave., Santa Rosa, 707-303-7372, brewcoffeeandbeer.com
East Wind Bakery
This Asia-meets-America bakery features homemade barbecued pork, curried beef, baked red bean and taro bao, kimchee- and Chinese sausage-stuffed croissants, Chinese sponge cake, garam masala-spiced sweet buns, Massaman beef and Thai chicken pot pies, pork banh mi and, well, you get the idea. Get there early because the goodies sell out fast. Phin Bar's Vietnamese coffee (aka Asian rocket fuel) helps with the morning ho-hums.
3851 Sebastopol Road, No. 109, Santa Rosa, 707-709-6098, eastwindbakery.com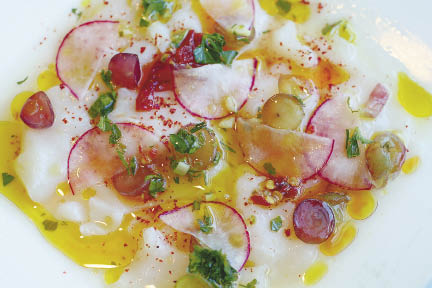 Hazel
Two 800-degree wood-fire ovens are the beating heart of this off-the-beaten-path Occidental restaurant. Just months after opening, locals dubbed it a "new west county classic," with hearty dishes such as whole branzino, short ribs with polenta, and creative pizzas. The ovens do double duty for baking bread and desserts (like chocolate chip cookies), and every Friday is Pie Day.
3782 Bohemian Highway, Occidental, 707-874-6003, restauranthazel.com
Juicy Pig
Somewhere between bar and barbecue, this Guerneville newcomer is quickly becoming a destination for its slow-smoked brisket, Carolina-style chopped pork, St. Louis ribs and chile-lime corn on the cob. And don't miss the Reuben sandwich with spicy Sriracha Thousand Island dressing. The bar menu includes "fish tots," sirloin burger and smoked-eggplant flatbread.
16440 Fourth St., Guerneville, 707-604-7120, juicypig.net
Pascaline Gourmet Shop
French pastries don't get much more authentic than the ones made here. Baking buttery kouign-amann, brioche and croissants each day, and serving simple salads and sandwiches for lunch, make this small catering kitchen and restaurant a perfect spot for morning coffee and breakfast. Just be sure to get a few extra croissants for lunch. And dinner.
550 N. Gravenstein Highway, Sebastopol, 707-521-9348, pascalinefinecatering.com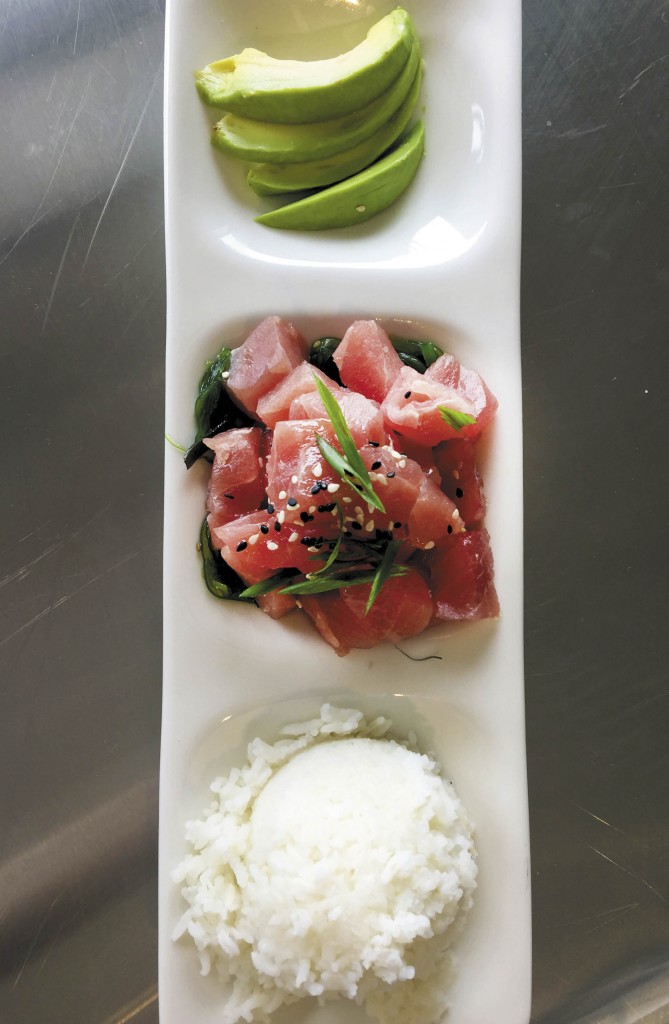 Santa Rosa Seafood Raw Bar and grill
It's no surprise that the best seafood purveyor in Sonoma also has some of the best seafood dishes. It's not an exaggeration to say that the fish tacos here are the best I've had; the ahi poke is practically still swimming. The fish and chips put any other version to shame. Try the pan-seared scallops with squash risotto or the teriyaki-glazed salmon, and you'll turn up your nose at any other pallid version.
946 Santa Rosa Ave., Santa Rosa, 707-579-2085, sanfranciscocrabshipping.com
Valette
A-listers flock to this new temple to Wine Country haute cuisine (without the attitude). Charlie Palmer protege Dustin Valette grabs the spotlight with dishes that have more unexpected twists and turns than an Alfred Hitchcock movie. Go for the "Trust Me" tasting menu, which changes almost daily. Favorite dishes include seared Kobe beef with foie gras butter, house-made semolina pasta with spring peas, and Valette's signature Day Boat Scallops en Croûte.
344 Center St., Healdsburg, 707-473-0946, valettehealdsburg.com