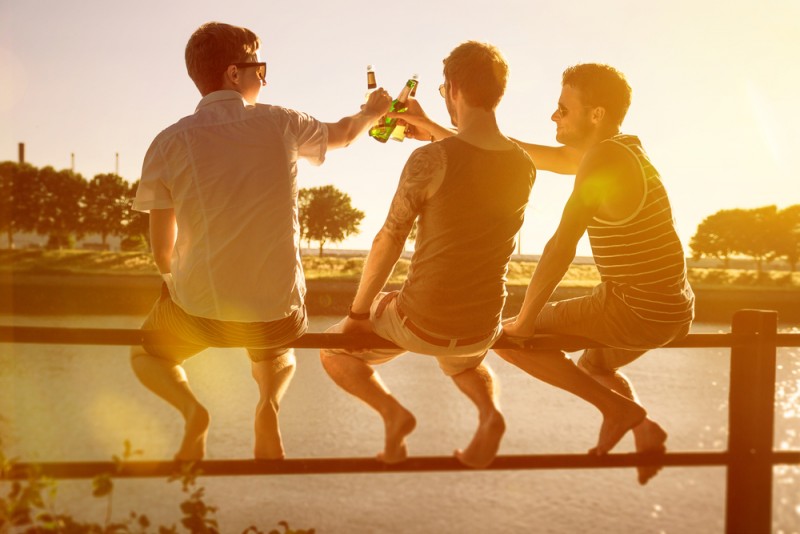 It's not just the ladies who enjoy a getaway weekend with their friends – guys do, too. Whether it's reconnecting with college comrades, buddies who've moved, or celebrating a milestone like a promotion or engagement, it's always a treat to get together with those who know you best.
Here are three hotels in Sonoma County to book when it's time to catch up:
Bodega Bay Lodge – Bodega Bay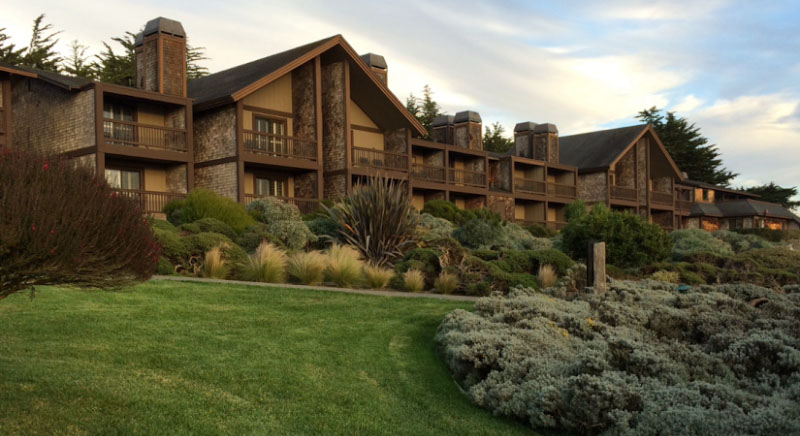 Overlooking the Pacific Ocean, the Bodega Bay Lodge is a great destination for guys who enjoy ocean views, deep sea fishing, and a good game of golf.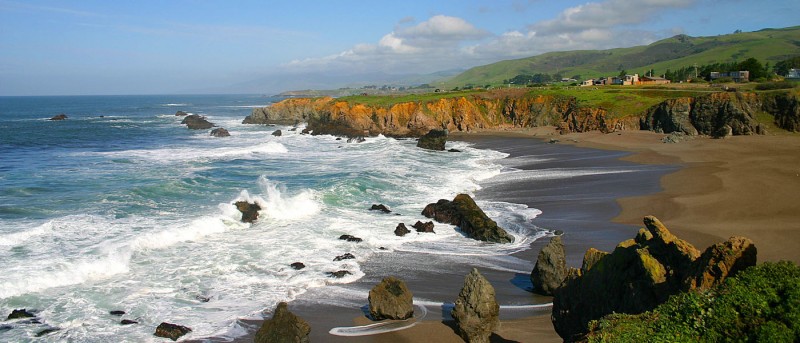 The Bodega Bay coastline is rugged and ready for some on-shore adventure: see local fisherman getting the catch of the day, watch surfers angle for an incoming wave – maybe even catch sight of a whale or two. This is the area where Alfred Hitchcock filmed 'The Birds' – the drama definitely remains in the landscape.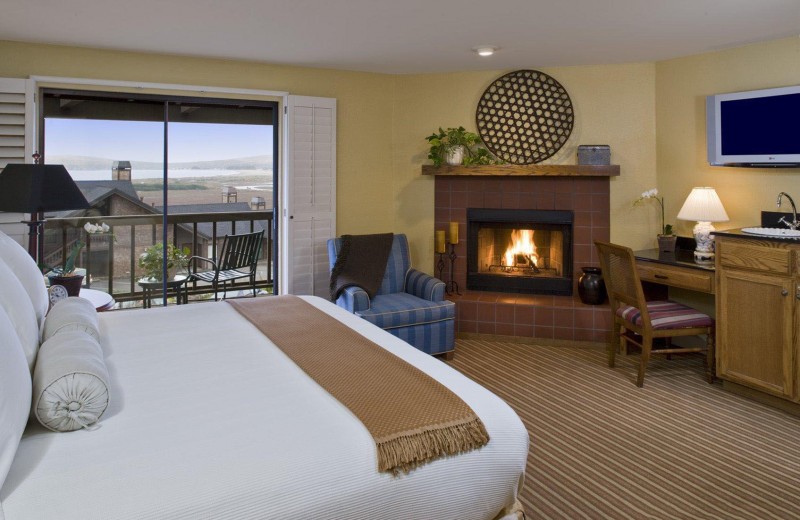 Rooms: The rooms at the Bodega Bay Lodge create a comfortable spot for some downtime – nothing beats being able to relax by a fireplace after a day of sea air activities.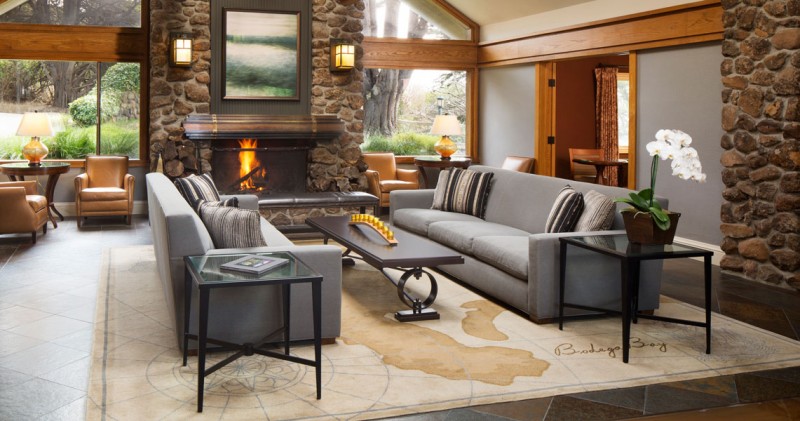 The spacious lodge lobby comes with a warming fireplace, deep and comfortable couches and leather armchairs. This is a good place to start your day – or end it, with a glass of whiskey in hand.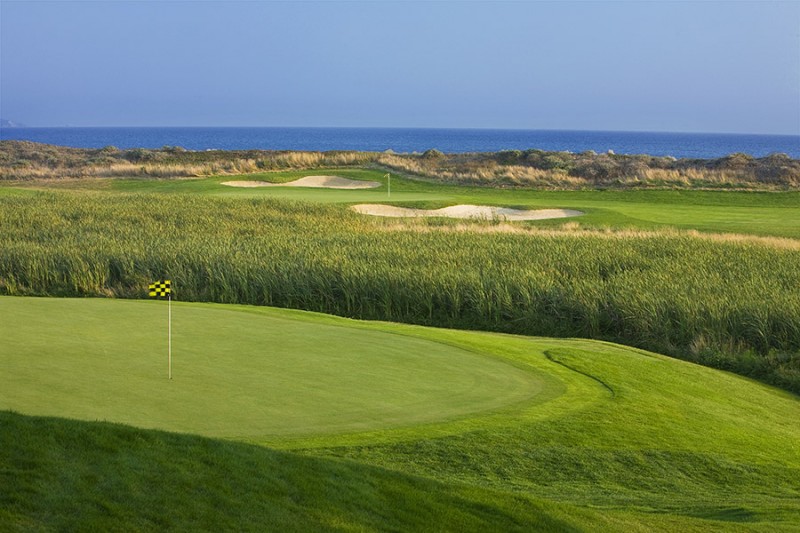 Adventure: Start your day with a round of golf at The Links at Bodega Harbour, take in the views and chat between swings.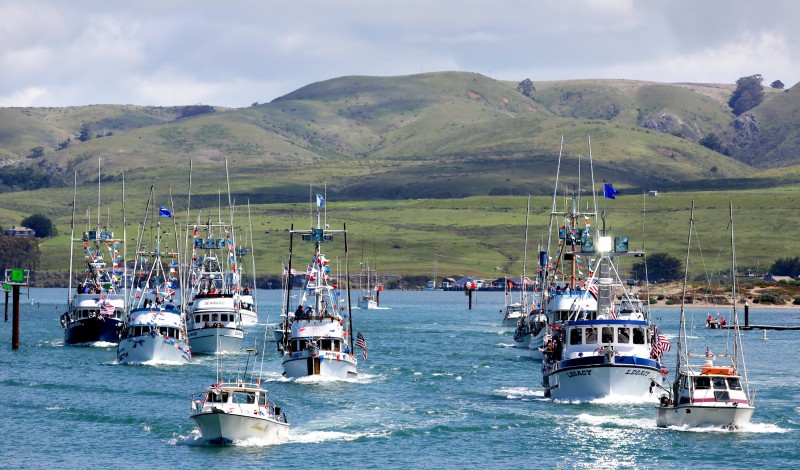 If fishing is more your game, visit Nor Cal Fishing Adventures. This Bodega Bay business offers a wide array of boats to charter for the day.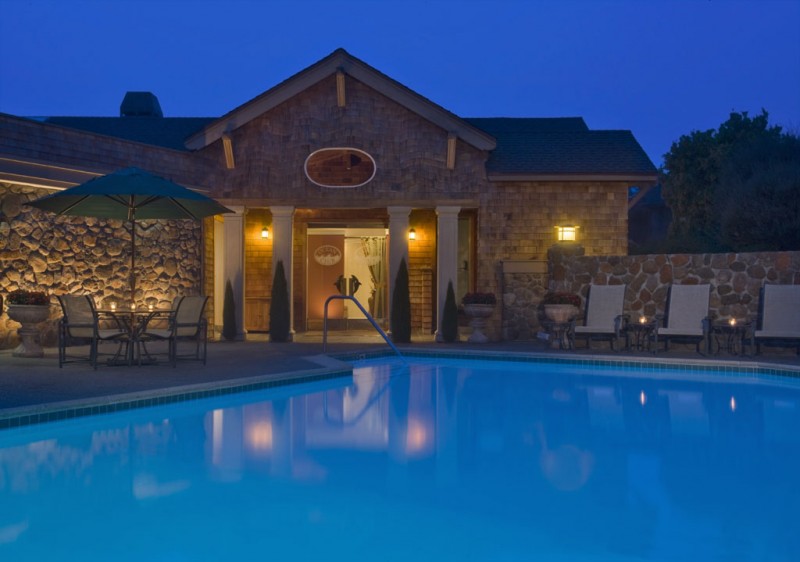 Relax: If you're a bit sore after your daytime adventures, the pool, whirlpool and sauna at the lodge are available from 7:30am – 11:00pm.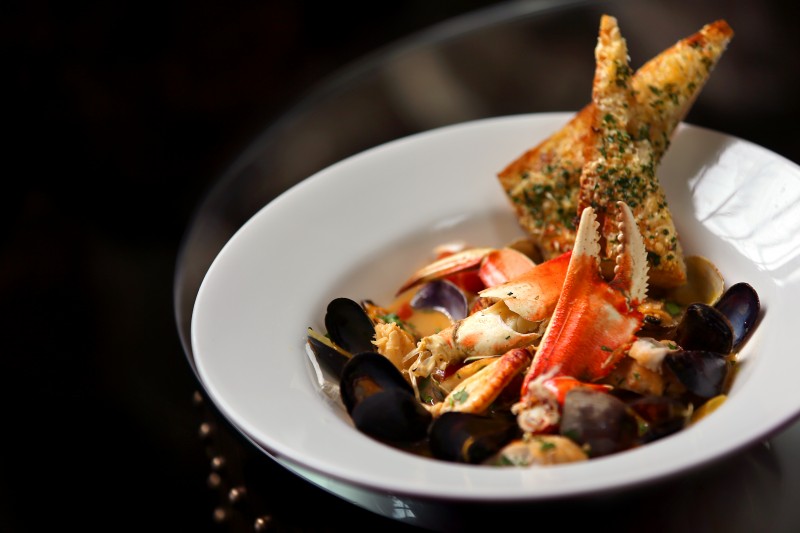 Food: Drakes Sonoma Coast Kitchen, formerly The Duck Club, is located at the Bodega Bay Lodge and is known for serving up the freshest local food; much of the seafood is caught in Bodega Bay. One of the added services the restaurant provides is a to-go box lunch to take on any adventure you may be heading off to for the day. Or try the clam chowder at Spud Point Crab Company, or the oysters and crab sandwich at Fisherman's Cove.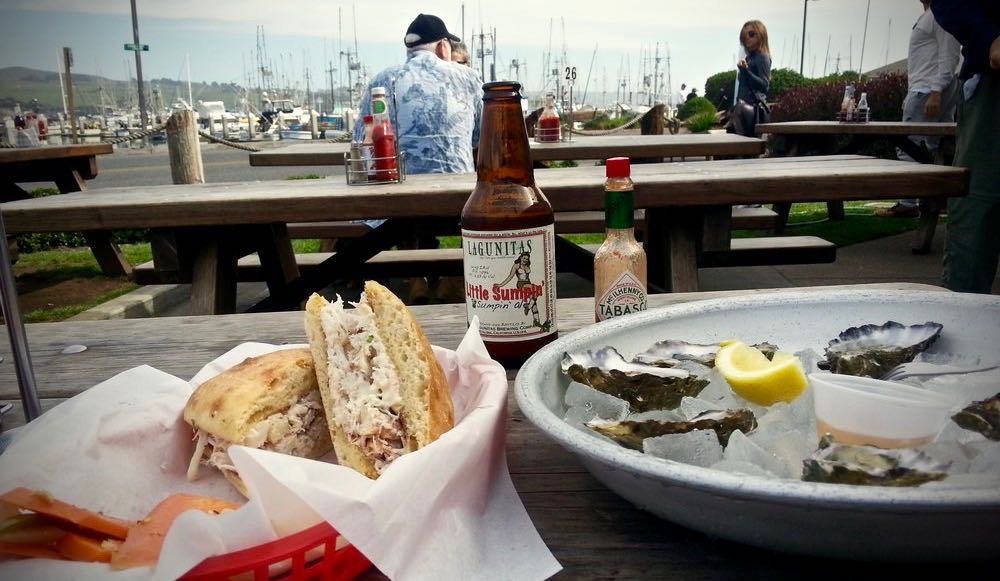 Reserve your epic guys weekend: Bodega Bay Lodge 103 CA-1, Bodega Bay, CA 94923, (707) 875-3525. bodegabaylodge.com
Farmhouse Inn – Forestville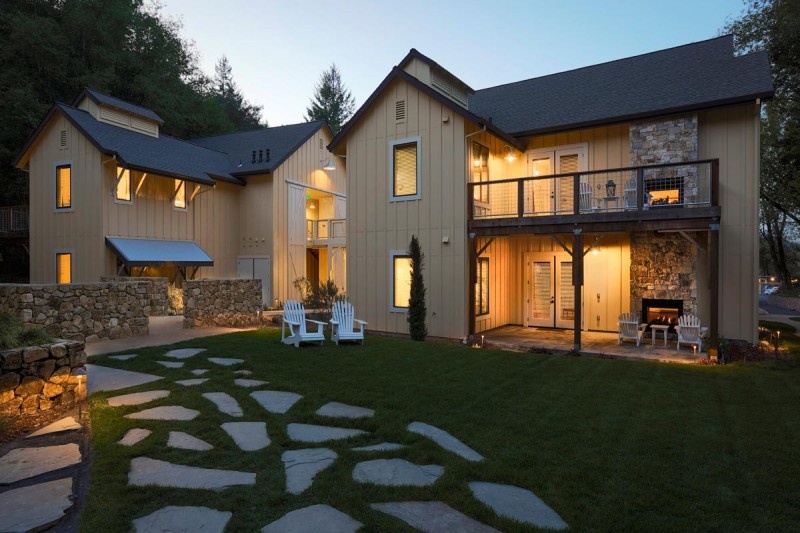 If countryside is more your style than seaside, The Farmhouse Inn in Forestville will hit the spot. This inn, opened in 2001, features just the right balance of rustic and refined for gentlemen who like the outdoors, but still appreciate amenities like jetted tubs – and high thread count sheets.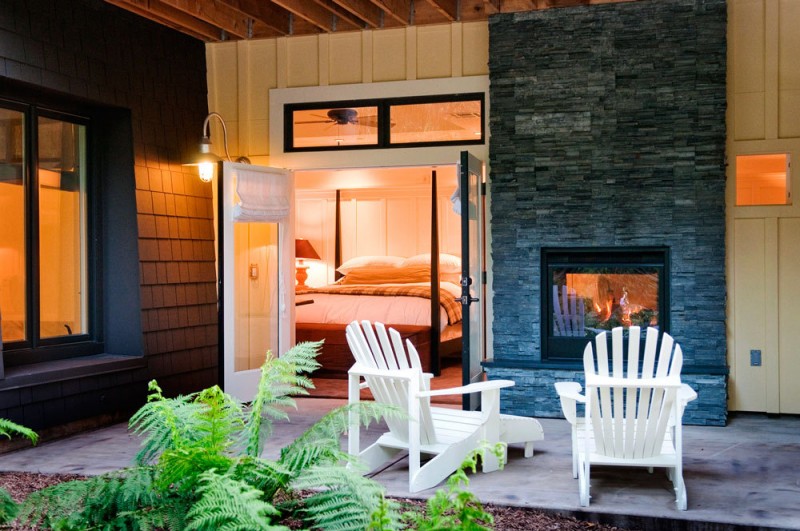 Rooms: The rooms at the Farmhouse Inn have feather beds with European linens and down comforters, but the real draw is being able to sit outside and watch the game on a flat screen TV while sipping on some local craft beer.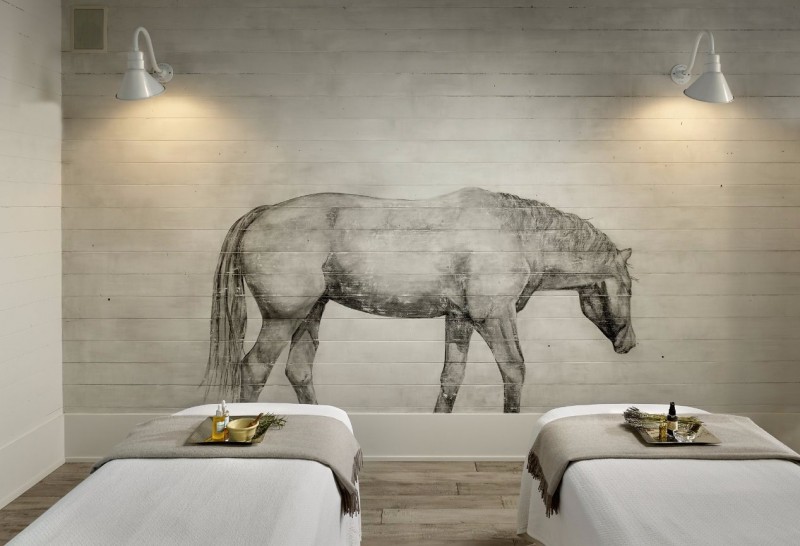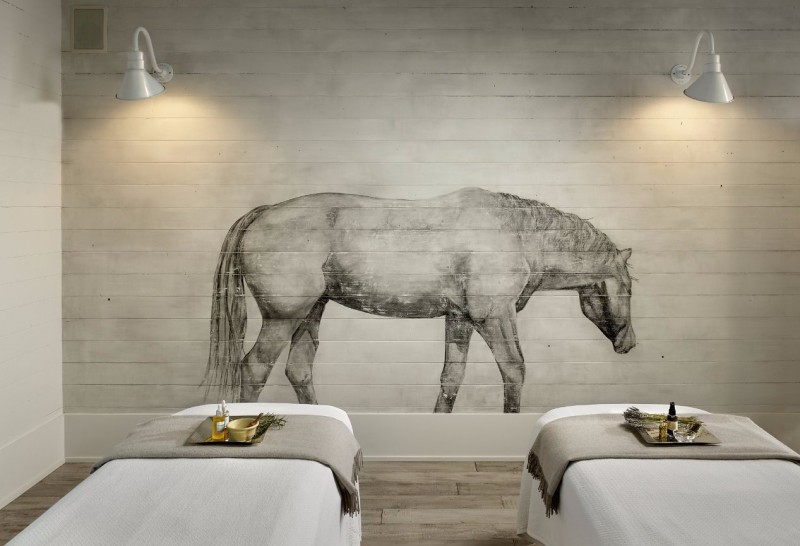 Relax: Fellas, enjoying a spa treatment isn't just for the ladies. The Spa at the Farmhouse Inn features "A Man's Turn" 90-minute treatment that includes an extremity massage with hot towel compresses as well as a steamy hot towel facial experience with products designed for a man's skin. To follow up the treatment, you'll receive a personalized DIY shave kit to take home. Go ahead – enjoy.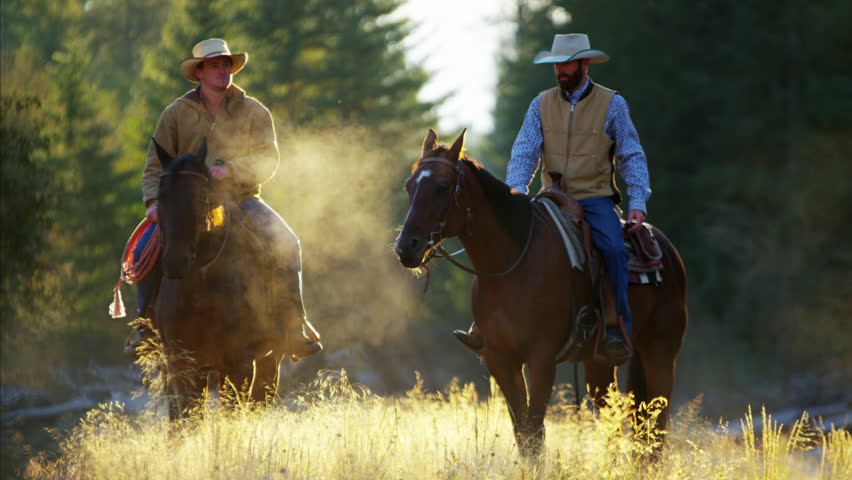 Adventure: Explore the local landscape the way author Jack London did, on horseback. Triple Creek Horse Outfit in Glen Ellen offers tours of Jack London State Historic Park, with riding trails through Jack's Beauty Ranch, across oak woodlands and under shady groves. See the ruins of Wolf House, Jack and wife Charmian's dream home which burned down the day before they were to occupy it in 1913; visit London's boulder gravesite, writing cottage, and Charmian's House of Happy Walls. At tour's end, enjoy a wine tasting at neighboring Benziger Family Winery, included in the tour.
Or you could just spend the day floating down the Russian River…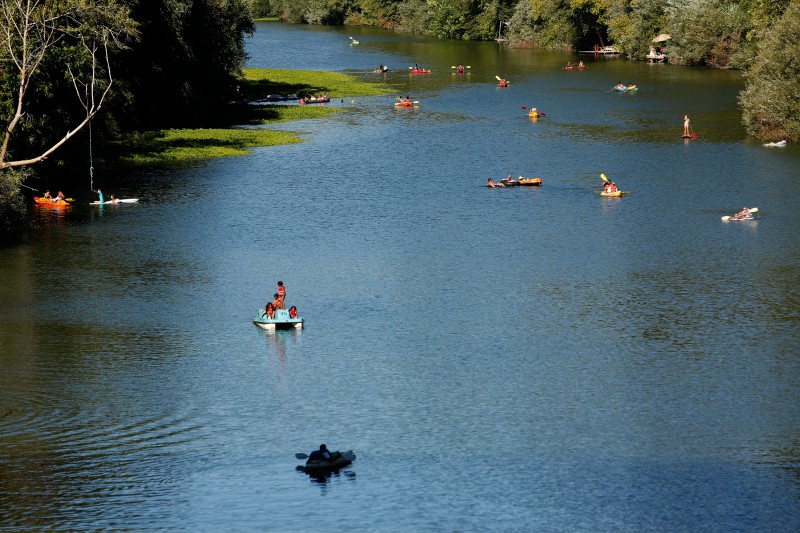 Food: Farmhouse Inn houses an upscale, but surprisingly low-key, Michelin-starred restaurant. The ambiance is sophisticated yet cozy, the Cal-French cuisine delicious yet unpretentious, the decor chic and the service snappy. Try the Snake River Farms Beef: pan-seared New York strip loin, with potato-spinach pie, corn pudding, bluefoot mushroom, and blistered sungolds.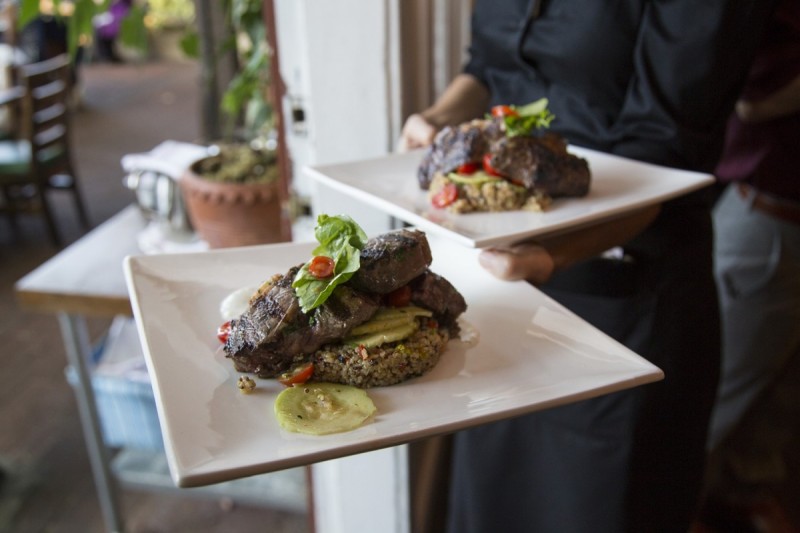 For a mid-range option, check out Backyard in Forestville. The chefs at this popular downtown restaurant source the menu from their own backyard: meats from local ranchers, fish from local fishermen, fruit from local orchards, vegetables from local farms, wine and beer from local producers. Be sure to try the Buttermilk Onion Rings first with their signature hot sauce. You won't regret it.
Reserve your epic guys weekend: Farmhouse Inn, 7871 River Rd, Forestville, CA 95436, (707) 887-3300. www.farmhouseinn.com
Northwood Lodge & Resort – Monte Rio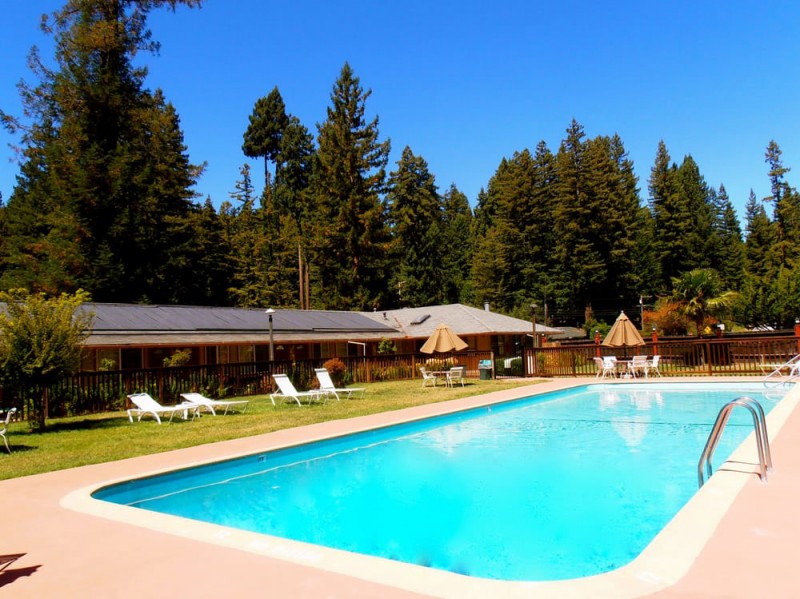 Sometimes, when you get together with the guys, you don't care about spa treatments or Michelin stars…you just want to go to a lodge, play some golf, and have a few beers (or nice Cabernet). The Northwood Lodge knows this, and they don't veer too far from the original idea of a lodge being simply a place to rest your head after a day of doing more exciting things, like golfing, hiking, kayaking, or fishing.
Room: The rooms are not fancy, but nicely appointed. If you're traveling with a group, you could even reserve the 'Two Double Bed Rooms, Bunk Beds' special that has space for up to 6 people. This can save everyone plenty of money for the golf club and drinks at the Northwood Restaurant – happy hour starts at 3pm, and if you're in the mood, you can usually catch some live music in the evening.
Amenities: If you'd like to spend an afternoon barbecuing with your buddies, there's an outdoor barbecue and picnic facilities for guests to use. If you're sore after an afternoon of golf, a few laps in the swimming pool might do the trick.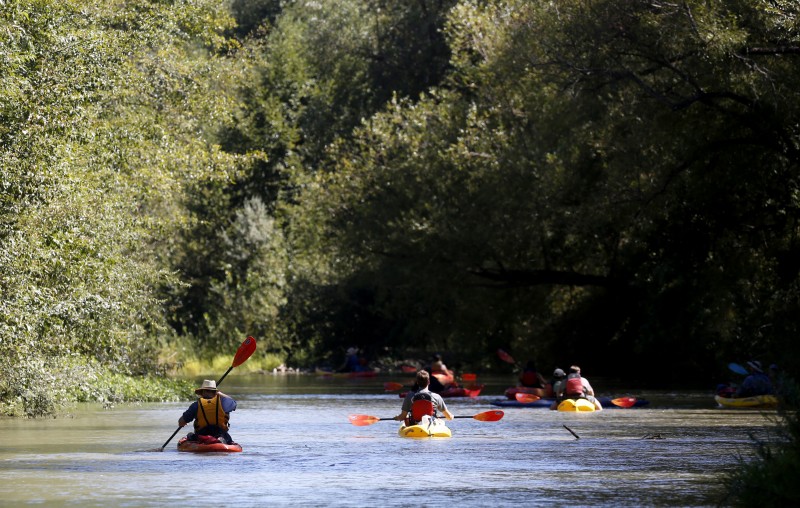 Adventure: Looking to pump up the adrenaline? Rent all the equipment you need for river rafting, stand up paddle boarding and kayaking on the Russian River at Rubicon Adventures, in nearby Forestville. Rubicon also has friendly and skilled tour guides.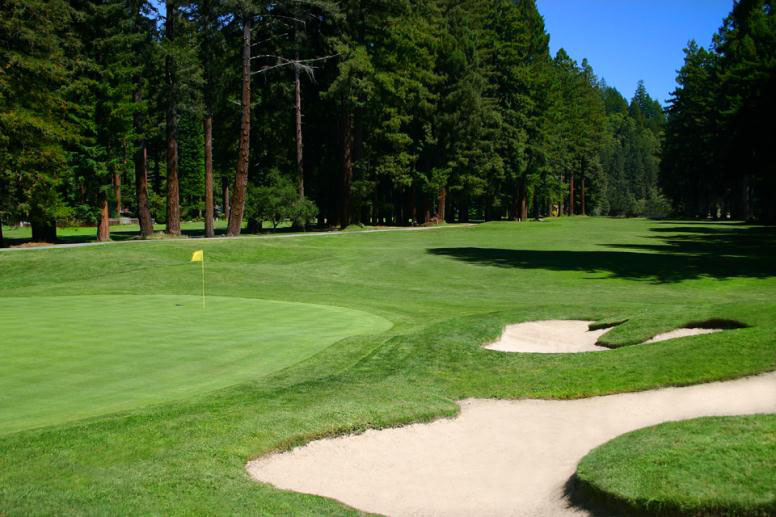 For a little less adventurous – and more relaxing – day, head to Northwood Golf Course. This course in the Monte Rio redwoods was designed in 1928 by golf architect Dr. Alister MacKenzie, and has been rated by Golf Magazine as one of the top five MacKenzie courses in the world. Even with such a pedigreed background, you can choose from an array of tee times that won't break the bank.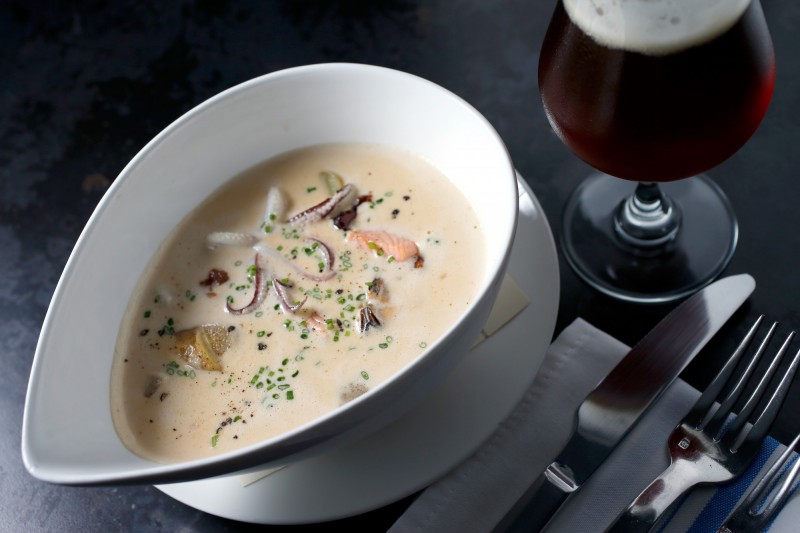 Food: Make next-door neighbor Guerneville your dining destination. This eclectic and hip town serves up a variety of top-notch restaurants, including California cuisine bistro Boon Eat + Drink and seafood and raw oyster bar Seaside Metal.
If you'd prefer to stay in Monte Rio, the Village Inn is a traditional restaurant on the Russian River worth a visit. Scenes from the 1942 musical film "Holiday Inn," starring Bing Crosby and Fred Astaire, were filmed here (with a little help from some artificial snow). When dining at the Inn, experience the glamour of its Hollywood past while enjoying "real food" grown by the community's finest farmers to the accompaniment of Sonoma County wines.
Reserve your epic guys weekend now: Northwood Lodge & Resort 19455 Highway 116, Monte Rio, CA 95462, (877) 865-1655. northwood-lodge.com
Subscribe to Our Newsletters!